I thought it would be helpful to put a page together that lists all the resources I use for my blog and travels. I often get emails asking which tools I use, so I will reference this page quite a lot.
Note: Some of these links are affiliate links, which means I may earn a small commission (at no additional cost to you) if you choose to make a purchase. Please understand that I only ever recommend products or services I love and would recommend whether I was being compensated or not. Thanks for supporting Mint Notion!
FREE PRINTABLES
2017 Budget Binder Printables
Use these simple and effective printables to organize your finances and save money. Get my FREE 2017 Financial Freedom Binder today!
My Debt Payoff Tracker
Take control of your finances and become debt free with my FREE debt payoff worksheet!
Travel Budget Printable
Enjoy your next holiday while staying on budget with my FREE Travel Budget printable!
Financial Freedom Roadmap
Learn the 7 steps to reaching financial indepenece with my Financial Freedom Roadmap. Get instant access to this 1-page PDF now!
FREE COURSES
Start A Successful Blog - The RIGHT Way!
This 7-day FREE email course will help you start a blog and learn how to make it successful. Join now!
Take Control Of Your Money: FREE Challenge
Learn how to take back control of your finances in my FREE 5-Day Money Saving Challenge. You can do this! Join now!
BLOGGING-RELATED RESOURCES
Web Hosting
Bluehost: I use Bluehost for Mint Notion and highly recommend it to anyone who wants to start a profitable blog or website. It's so easy to launch a blog with their 1-click WordPress installation, and their customer service via phone or chat is excellent too. You can start a self-hosted blog or website with Bluehost for as low as $3.95 per month when you sign up through this link. That's 40% off the regular monthly price. Plus it includes a coupon for a FREE domain when you sign up for a 12-month plan. You can use my free tutorial here to start your own blog.
Web Design & Framework
Genesis Framework: Mint Notion runs on Genesis Framework. Genesis has built-in SEO and a ton of other great plugins that make it easy to change the look and feel of your blog. I once read that if you're building a house, WordPress would be the foundation and Genesis is the steel frame. Then your house is finished with a roof, drywall, paint and decor — which is your design. When using Genesis, this is called your Genesis Child Theme. Since I've made the switch to Genesis, I can't imagine having a blog that wasn't built on the Genesis Framework.
Pretty Darn Cute Design: Pretty Darn Cute Design creates beautiful WordPress themes for creative women entrepreneurs. I currently use the Pretty Chic Theme which is a Genesis Child Theme by Pretty Darn Cute Design. It's stylish, functional, sleek and modern. Their themes have an unlimited amount of options, are mobile responsive, and are eCommerce ready. This is a great tool which I hope to set up someday on Mint Notion.
Blogging Tools
Convertkit: I recently switched from Mailchimp to Convertkit and I couldn't be happier! I love the simplicity of Convertkit emails and being able to create landing pages, email courses and free downloads for my subscribers. It's helped me to grow my email a lot faster than when I was using Mailchimp.
Canva: This is an awesome and simple to use graphic design software. I use Canva to create pins for my Pinterest page. They offer a variety of different templates for web or print, such as Facebook covers or posters. The great thing about Canva is that it's completely free! It only costs money if you use their premium stock images (~$1 USD).
Social Media Tools
Social Warfare: I recently decided to switch social sharing buttons for this site, and discovered Social Warfare. It's a paid plugin and my frugal-self was a little hesitant to make the purchase, especially since there are plenty of free social sharing plugins available. However, I am SO happy I made the switch to using Social Warfare! The share buttons load lightning-fast and it's packed with a bunch of amazing features that I couldn't find in the free plugins.
Tailwind: Pinterest is an incredible search enginge for boosting blog traffic and Tailwind can help you schedule your pins. This tool is a great way to increase your Pinterest presence and drive traffic to your website or landing pages. Tailwind is an API partner with Pinterest. I am currently using a free trial on Tailwind and have already noticed great results. You can sign up for a free trail here.
Hootsuite: This is a great tool for scheduling Twitter and Facebook posts. I usually prefer to manually post on these platforms, but it's a good way to save time.
Writing Tools
Grammarly: If you're a blogger or a writer, I highly recommend getting Grammarly. It's a free tool, however you can unlock its premium features for a monthly fee. I currently use the free version and find it works great for my everyday needs. It instantly checks for grammar, spelling and punctuation mistakes whenever I write anything (on social media, blog posts, emails, etc.)
Advertising
ShareASale: ShareASale services two customer sets in affiliate marketing: the affiliate and the merchant. Affiliates use ShareASale to promote products and earn a commission for referrals on those products. Merchants use ShareASale to implement, track and manage their affiliate program.
Amazon: I am an Amazon Associate and believe this is a great option for bloggers. I often find the best prices on Amazon, so I tend to do most of my shopping there. I only use Amazon to promote products on my blog that I feel that you will love.
Blogging Courses

Making Sense of Affiliate Marketing: If you're looking to make money from your blog, I highly recommend taking Michelle's course. She teaches you the exact strategies she used to go from making $0 in affiliate income to over $50,000 per month (yes, you read that right — $50K per month). I just recently finished taking her course and it has been a total game changer for me. After implementing her strategies, I have already seen good progress in my blog's income growth. You can find out more about the Making Sense of Affiliate Marketing course here.
Blogging eBooks

Building a Framework: Growing a blog doesn't have to be overwhelming and Abby helps you take the guesswork out of it in her eBook, Building A Framework: The Ultimate Blogging Handbook. She shares the strategies she used to turn her hobby blog into a six-figure income in just two years. I recently read her book and have learned A TON of actionable tips to help grow my blog and work towards building an online business. This is the blogging eBook that I wish I had read when I first started blogging, and I recommend it to every new or aspiring blogger. You can find out more about Building A Framework here.
17 Strategies I Used To Go From 17K To 350K Page Views In 9 Months: Lena's eBook is packed with TONS of invaluable tips for growing your blog readership and income. I'll admit that I already knew some of the information in this eBook since I have been blogging for a couple of years now, but it still offered a lot of new and relevant tips that I hadn't thought of trying before. I just recently started implementing some of the strategies Lena shares in her eBook, and so far I have seen a boost in my blog traffic. Her Pinterest tips have been so helpful and one of my goals for November is to implement more of her strategies and see how they work for my blog.
TRAVEL-RELATED RESOURCES
Travel Books
Lonely Planet Guidebooks: I often refer to guidebooks when planning my trips and my preference is Lonely Planet Guidebooks. They are lightweight, easy to read and include great budget-travel recommendations. They also include beautiful photos and maps, which makes it easy to navigate a new city.
Accommodation
Hotwire: I love using Hotwire for booking hotels in North America. This is a great way to book a luxury hotel at a budget price.
This is the hotel site I use the most. Despite the blind booking process, I've never received a bad hotel and I'm always happy with the results. Check out my travel hack on how to know your Hotwire hotel before booking.
Airbnb: If I'm not booking a hotel, my preferred way to travel is to stay in a short-term vacation rental through Airbnb (this link will give you a $40 CAD coupon code for your next stay). Airbnb vacation rates are comparable and often cheaper than a hotel.
Airfare
Skyscanner: This is the first website I check before booking a flight. It includes a lot of airlines, including many budget carriers that other airfare booking websites miss.
Expedia: Expedia can be a hit or miss, but I always like to use it to compare prices before booking a trip. When you bundle your flights + hotel together, sometimes Expedia can offer the best deal. I saved $300 when I bundled my flights + hotel for my trip to Paris.
Car Rentals
Rentalcars.com: I always check car rental prices on this website first. It includes all the major car rental companies, including Avis, Enterprise and Alamo. You can book without entering any payment information and cancel if you find a better price.
Travel Gear


Columbia Sportswear: I always shop at Columbia Sportswear for all my outdoor and hiking clothing, shoes and accessories. I love the quality of their items and they usually have great prices too.
Travel Passes
CityPASS: I love using CityPASS when visiting a new city. It's a great way to save time and money on the best attractions in select North American metropolitan areas. I wrote a whole post about my experience using the Chicago CityPASS here.
Travel Reviews
TripAdvisor: Before booking any travel accommodations, I always check reviews on TripAdvisor first. For the most part, their user reviews are pretty accurate. To get a better idea of your potential accommodation choice, I also recommend looking at photos submitted by users. If the price is right, I even book accommodations directly through TripAdvisor.
MONEY-RELATED RESOURCES
Making Extra Money
Online surveys are one of the easiest ways to earn an extra $100 each month. You can fill out the online surveys while eating breakfast, watching TV or on your lunch break – it's that simple. Here are two of my favourite online survey websites:
American Consumer Opinion: American Consumer Opinion is free to join and they pay you each time you complete a survey. Surveys take about 10 minutes to answer. You can sign up for American Consumer Opinion here.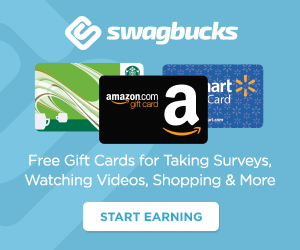 Swagbucks: I have been a member of Swagbucks for a while now, however I don't use them as much as I used to, but it's a simple way to earn gift cards for things you do online. There are many ways to earn points on Swagbucks including: filling out surveys, playing games and watching videos. You can sign up for Swagbucks
 here.
Cashback Websites
Ebates:  With over 2,000 stores available, shoping on Ebates is super easy. When you make a purchase, Ebates will track your purchase and deposit that cash back you've earned into your Ebates account within a few days. I don't do a lot of shopping myself, but I always like to use Ebates whenever I make an online purchase. You can join Ebates for free and get a $10 welcome bonus when you sign up through this link.
Money-Saving Tools
Entertainment Book: I have been using the Entertainment Book for years now and it's one of my favourite ways to save money. Every year, the book pays for itself with all the great coupons and discounts available inside. I use the coupons and discounts to save money when shopping, traveling, dining at restaurants and for other entertainment fun. You can purchase the book or download a digital copy, which is super convenient.
Groupon: Groupon is a great resource to find deals from 50-90% off restaurants, travel, fitness, shopping, beauty, etc. I have used Groupon to save money on a sunset cruise in my city and even get Invisalign braces.
$5 Meal Plan: Cooking homemade meals is a great way to save money and it's a much healthier choice than eating out. If meal planning is not your thing though, I highly recommend trying the $5 Meal Plan. This is a weekly meal plan service that can make your meal planning super simple. For just $5 per month, you will receive a delicious meal plan, where every meal will cost about $2 per person (or less). It's a great way to save time and money, plus they offer specialty plans, including gluten-free and vegetarian meals. Click here to try it free for 14 days.
Investing
If you're interested in starting a portfolio, I recommend using Motif Investing as an affordable option. The investing platform is straightforward and easy to use. You can buy a portfolio of up to 30 stocks or ETFs for a single transaction of $9.95 per trade. Plus you will receive up to $150 when you use Motif Investing by signing up through this link.
CAMERA & PHOTOGRAPHY EQUIPMENT
My main camera that I use for taking photos is the Sony Alpha a6000.
It's a Mirrorless digital camera and I find it perfect for traveling since it's lightweight and smaller than a DSLR. If you're looking to upgrade your camera, but are unsure about getting a DSLR, I highly recommend the Sony Alpha a6000. It has improved both the quality of my photos and increased my desire to learn new photography skills.
GoPro Hero 4 Silver: I just recently purchased the GoPro Hero 4 Silver and I'm kicking for myself for not picking up one sooner. I love creating beautiful time lapses of the sunrise and sunset with this baby. Its compact size makes it the perfect travel companion.
 Smatree GoPro Accessories: Official GoPro accessories can be expensive, which is why I love both the quality and affordability of Smatree accessories for my GoPro. The selfie stick is light weight and great for filming and snapping photos.
AmazonBasics Tripod: AmazonBasics makes some decent products like this tripod. It's light weight and easy to use, which is great for both my GoPro and Sony Mirrorless Camera.
BOOK RECOMMENDATIONS
Since graduating from University, books have played an even larger role in my life. I truly believe that reading more books has helped me become a better writer too. While I enjoy reading books from a variety of genres, my favourites are finance and self-development books.
Here is a list of my favourite books and ones that I believe you will love too!
Entrepreneur books
The 4-Hour Workweek by Timothy Ferriss:
This book has pretty much changed my life since I first read it in 2015. Many of my posts have been inspired by this book.
Start With Why by Simon Sinek: I read this book after watching his popular talk on Ted.com. This is one of the most useful and powerful books I've ever read. I recommend it to anyone who wants to inspire others or find someone to inspire them.
Rework by Jason Fried & David Heinemeier Hansson: This is one of the few business books that stuck with me because it's not like your average business book. Instead of giving the same old advice, Rework shows you a better, faster and easier way to succeed in business.
How to Win Friends & Influence People by Dale Carnegie: A classic book packed with simple by effective advice to help you be successful in business and your personal life.
Tribes by Seth Godin: Tribes will make you think about the opportunities in leading employees, investors, customers, readers, etc. A great read for anyone looking to express their voice or pursue a leadership role, especially bloggers.
Finance & Investing books
A Random Walk Down Wall Street by Burton G. Malkiel: One of the best books to read when starting a portfolio.
I Will Teach You To Be Rich by Ramit Sethi: Simple to read and easy to understand, Ramit Sethi outlines practical advice for 20-35 year olds in a nonjudgmental style that will make you want to do what he says.
Rich Dad Poor Dad by Robert T. Kiyosaki: While this book doesn't really provide its readers with concrete advice, it's definitely worth a read to get inspired. It teaches you the key difference between working for money and having your money work for you.
The Richest Man In Babylon by George S. Clason: A timeless classic which I recommend to everyone who wishes to learn the secrets to personal wealth.
The Money Book For The Young, Fabulous & Broke by Suze Orman: An excellent book on money matters for those in their 20s and 30s.
One Up On Wall Street by Peter Lynch: With more an one million copies sold, the legendary mutual-fund manager Peter Lynch explains the advantages that average investors have over professionals, and provides excellent insight into how they can use this advantage to achieve financial success.
If you have a question about any of the tools or services I mentioned here, please send me an email at eden@mintnotion.com
Take Control Of Your Money
Join over 5,000 others who receive free money-saving tips!