Are you interested in making money teaching English online? You may want to consider becoming a teacher with VIPKID.
With over 100,000 teachers and counting, VIPKID is the largest global teaching community. This company connects students living in China with English speakers around the world. Their curriculum uses a flipped-classroom approach to foster creativity and critical thinking skills.
One of the best parts about making money as a VIPKID teacher is that you can set your own hours and work from anywhere that has an internet connection. All you need is your computer or laptop to get started.
Does teaching English with VIPKID sound like a good fit for you?
Today I'm sharing everything you need to know to help you get started in making money as a teacher with VIPKID.
Related Posts: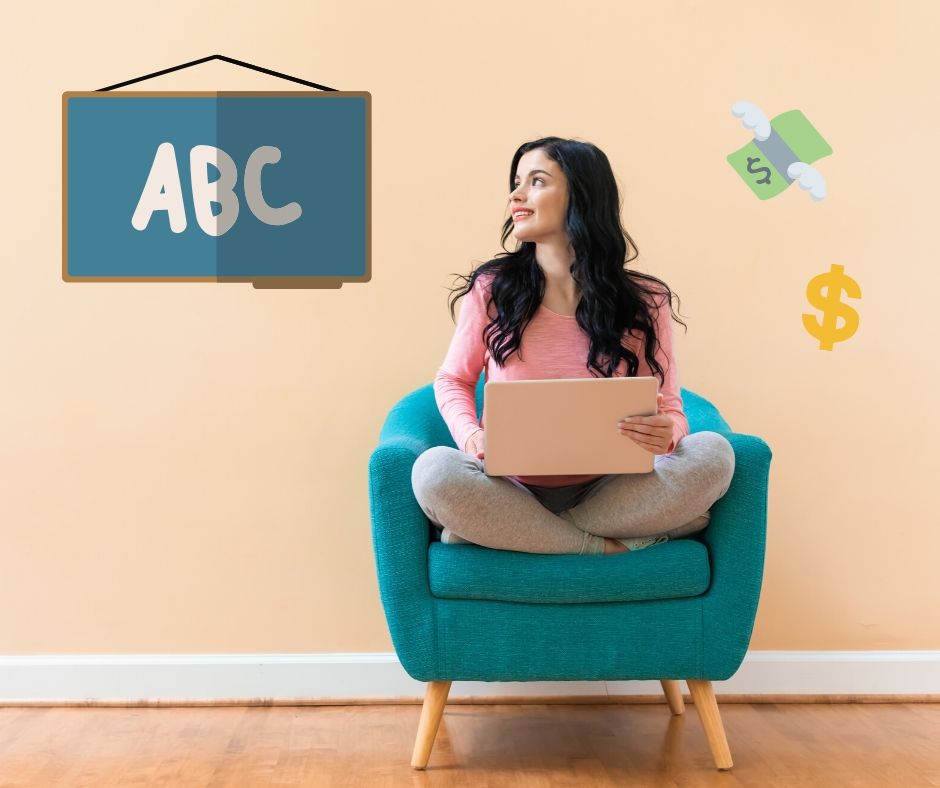 What is VIPKID?
VIPKID is a company that provides an international learning experience to children in China between the ages 4-12. They are located in Beijing and San Francisco, with teachers located all over the United States and Canada.
VIPKID offers fully immersed one-on-one English language instruction online by qualified teachers. Don't worry, you don't need to speak Chinese. This means all classes are done completely in English.
The online classroom is similar to a video call with skype. It shows lesson slides as well as the teacher and student.
Is VIPKID a legit company?
Yes, absolutely! I know people in Canada and the U.S. who are teaching with VIPKID. One girl who is teaching in Canada actually went to the same school as me.
Their online platform connects over 700,000 Chinese students to 100,000 teachers all over the world.
What does a teacher on VIPKID do?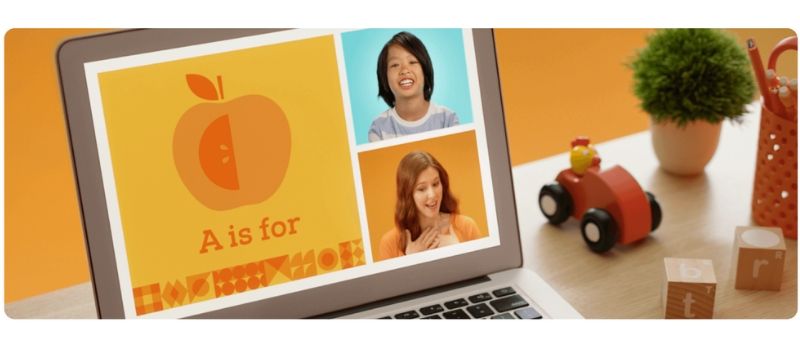 A VIPKID teacher teaches English to children in China between the ages 4-12. Classes are taught one-on-one and provide fully immersive English language instruction.
Do you need to prepare teaching material?
No! As a teacher, you get to focus on what you love doing – teaching English to children. You don't have to worry about lesson planning, grading or curriculum development.
The company's curriculum team has already designed materials for every class. All you need to do is take a few minutes to prepare for the class by reviewing the materials beforehand.
If you're living in North America, classes are usually taught in the early morning or weekend evenings. VIPKID is perfect for those who want to make extra money in their spare time or earn a full-time income with flexible hours.
What qualifications and skills do you need to teach English with VIPKID?
To apply to become a teacher with VIPKID, you'll need to meet these three requirements:
A Bachelor's degree (or higher) in any field
Eligibility to work in the United States or Canada
At least 1 year of traditional teaching experience or the equivalent in tutoring, mentoring, homeschooling, coaching, or alternative education.
VIPKID requires their teachers to have at least a Bachelor's degree in any field. This is because it's something that the parents of the children in China that they teach care about trust that the company is maintaining.
As long as you have a stable internet connection, you can work with VIPKID from almost anywhere. This makes the job very appealing for those who seek a work-from-anywhere lifestyle. Teach English lessons from your kitchen, your parent's house, or wherever you want.
VIPKID is currently not partnering with new teachers who are based in California.
What equipment do you need to teach English online with VIPKID?
In order to have the best experience teaching with VIPKID, you'll need to meet the following tech requirements:
Stable internet connection.
Because you'll be teaching English one-on-one with a Chinese student via video chat, it's important to have a reliable internet connection.
Have a desktop or laptop with an external or integrated camera.
A camera is necessary because you'll be teaching the student via video chat.
A headset with a microphone.
This is needed so you can teach your lesson online.
Your computer must be using the latest version of Google Chrome or Firefox.
This is needed to teach through the VIPKID portal.
Your computer must have a minimum operating system of Windows 7 or Mac OS 10.x
As you can see, there aren't many requirements to apply. If you meet these minimum requirements, then you're all set and ready to start teaching!
Do you need to have experience teaching English online?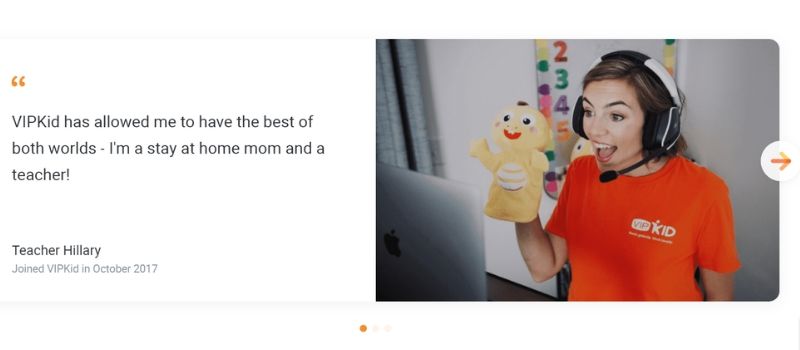 Nope! Your Bachelor's degree can be in any field. And you do not need a TEFL certificate or experience teaching English in order to apply.
Sure having this can help when you're teaching your lessons, but it's not a requirement.
How much money can you make teaching English online with VIPKID?
As a VIPKID teacher, you can make up to $22 per hour. This is made up between $7-$9 per 25-minute class, plus incentives.
You can also be paid bonuses for any teacher referrals you make to VIPKID, which is pretty awesome! You'll get paid through direct deposits between the 10th and 15th of each month.
Let's say you teach an hour each morning before you head to your day job or the kids get up for school. If you show up each time and complete each lesson, you can earn an extra $462 per month. (This calculation is based on an average of 21 weekdays per month).
If you decide to teach for two hours on the weekend, your monthly earnings could be more than $600 per month. Can you imagine bringing home an extra $600 per month from a part-time side gig?
How long is the contract with VIPKID?
Once you've passed your initial screening process, VIPKID signs 6-month contracts. You can work as much or as little as you'd like. The contract can be renewed.
In order to maximize the number of classes you can get scheduled, VIPKID recommends being available for at least 7.5 hours (15 time slots per week at 30 minutes per time slot) during Beijing peak times. The most requested time periods in Beijing time are Monday-Friday 6-9pm, and Saturday-Sunday 9am-9pm.
How long is each class?
Each class is guaranteed 25 minutes of active teaching time. After that, teachers can take a few minutes to leave comments. The total time commitment is 30 minutes per class, not including preparation time.
Please note that teachers are not required to work any specific shift length. You'll have 100% control over your schedule.
Benefits of working with VIPKID
Teaching English online with VIPKID can have a number of life-changing benefits. Many people are looking to become a stay-at-home mom or dad, but still want to find a way to make money for their family too. Working from home with VIPKID might be the perfect opportunity for you.
If you become a teacher with VIPKID, you'll get to have:
MORE FREEDOM – Work when you want and wherever you want.
MORE FINANCIAL SECURITY – You can earn enough money to stop living paycheck to paycheck, pay off debt faster, afford to travel more, save more money.
MORE FLEXIBILITY – Create your own schedule, work when it's best for you.
Do you want to start living a more financially free life? You can learn more about how to get started with VIPKID here.
How to get started teaching English online with VIPKID
Applicants will pass through five stages before becoming VIPKID teachers.
Step 1 – Basic Information: Fill in an online application form so VIPKID can screen for basic requirements and teaching experience.
Step 2 – 1-1 Interview OR Recorded Interview: Join VIPKID for a quick 30-minute session where you'll showcase your teaching skills to a VIPKID recruiter. Or you can record a demo lesson on your own time so that a VIPKID recruiter can evaluate you.
Step 3 – Introduction to Teaching: You'll watch videos to learn about the VIPKID technology, standards and curriculum.
Step 4 – Mock Class: You'll practice teaching a full-length class with one of VIPKID's teachers. They'll help prep you for the real thing!
Step 5 – Sign your contract, upload documents & complete a background check: This information will help VIPKID comply with their online safety and security standards. It also creates a profile that allows VIPKID students and parents to know you and book lessons with you.
After you've passed through these five stages, you'll become a full-fledged VIPKID teacher! YAY! You can put timeslots on your portal so that VIPKID students can start booking with you.
Please note that it can take up to a month to get a relatively steady stream of classes, as students and parents get to know and try out new teachers.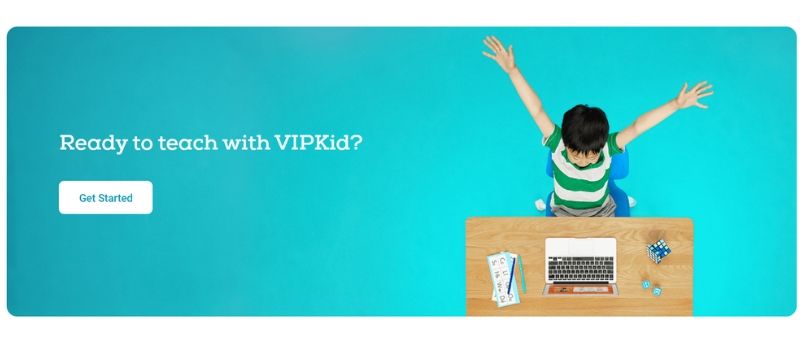 Where can you sign up?
If becoming a VIPKID teacher sounds like a good fit for you, you can click here to get started with the application process.
Join the Mint Notion family!
Sign up for my free newsletter to receive weekly tips to help you save money, make money, & live with intention!