I created this page to share a round-up of freebies. This includes free coupons, free bonuses, and free printables to help you save and make money. It's time to start building a healthy relationship with your finances and take control of your money!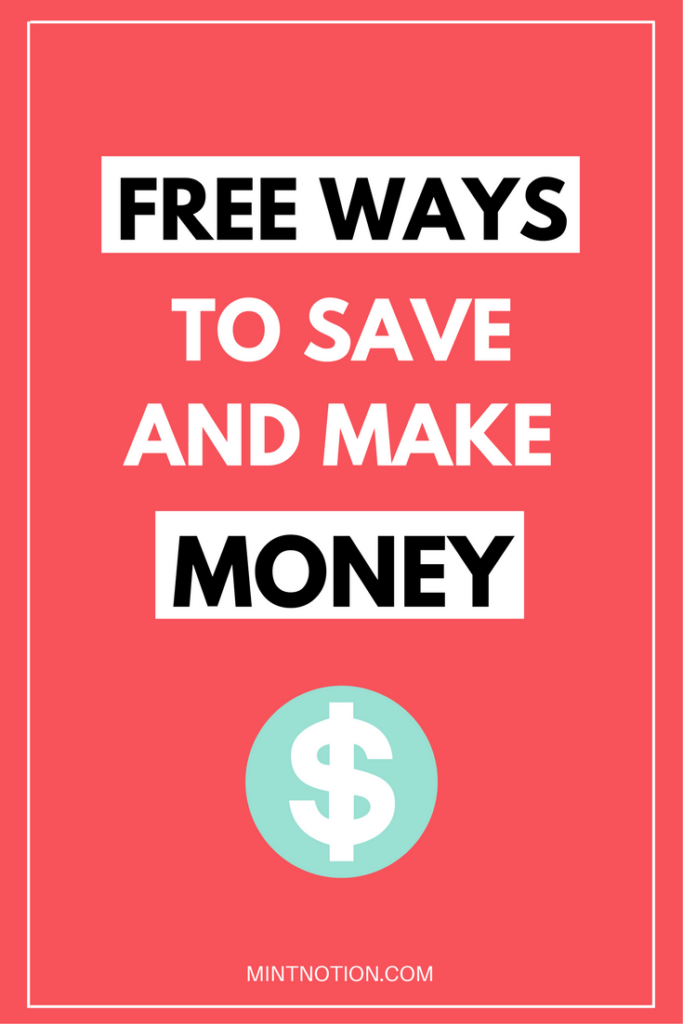 Disclaimer: Some of the links on this page may be from our sponsors. Please see my full disclaimer here.
PAY OFF YOUR STUDENT LOANS FASTER
LendKey – LendKey can help you save thousands of dollars by refinancing and consolidating your student loans into one manageable loan with a lower interest rate. It's easy to use and LendKey does that majority of the work for you. Here are some of benefits of using LendKey:
A quick 2-minute rate check with NO impact on your credit score
You can reduce monthly payments up to 40% and save an average of $10,000
Over 275 not-for-profit and community lenders to choose from mean higher chances for approval and LOWER rates
How LendKey Works?
There are 5-easy steps to get started with LendKey. Each step only takes a couple minutes to complete, then you'll be on your way to saving a TON of money on your student loans.
Get Your Rate
LendKey will ask you to fill out a quick online form to see personal rates. This will only take a couple minutes to complete. Then LendKey will use a soft-pull of your credit to show you real rates. This WON'T impact your credit score.
Pick Your Loan
LendKey will show you the best rates from over 300+ community leaders. Then with just a simple click, you can select the right loan for you and your budget.
Upload Your Docs
You can easily upload files from your computer or photos from your phone for verification.
E-Sign & Click
You'll receive an email from LendKey letting you know that your documents have been verified. Then you just need to e-sign your loan agreement with DocuSign.
Loans Paid Off
LendKey will get to work paying off your existing loans immediately so you don't have to.
CASH BACK
Ebates: Ebates has over 2,000 stores to choose from, which makes online shopping easy. When you make a purchase, Ebates will track your purchase and deposit the cash you've earned into your account within a few days. Ebates is legit company and I use them all the time when shopping online. It's free to use and can be a great way to earn extra money just for shopping online.
For USA shoppers, you can click here to sign up for Ebates (free $10 welcome bonus).
For Canadian shoppers, you can click here to sign up for Ebates (free $5 welcome bonus).
Swagbucks – Swagbucks allows you to get FREE gift cards and cash for the everyday things you do online. Earn points when you shop online, watch videos, search the web, answer surveys, play games, and more. Then you can redeem your points for gift cards to your favorite retailers, such as Amazon, Walmart, or get cash back from PayPal.
ONLINE SURVEYS
An easy way to make money is to take paid surveys. Depending on how many surveys websites you sign up for, you can earn around $100 – $600+ per month by filling out surveys in your spare time.
PRO TIP: I recommend joining as many survey websites as you can to help you earn the most money.
Here are some survey websites I recommend joining. They are all free to use and sign up for:
American Consumer Opinion – This website has over 6 million members worldwide. They'll pay you for each survey you complete. It's an easy way to make extra money.
Sign up for a free account with American Consumer Opinion
---
Survey Junkie – This is my favorite legit survey company and it's a great way to make money. It's one of the largest survey companies in the world. It's similar to Swagbucks, where you'll earn points for each survey you complete. Then you can exchange your points for cash paid directly to a PayPal account, or you can redeem your points for a gift card. It's super easy.
Sign up to start making money with Survey Junkie today
---
Swagbucks – This is one of the most popular survey websites. I've been using Swagbucks for years to earn free gift cards. For each survey you complete, you'll earn "swagbucks" which can be redeemed for free gift cards, or you can get cash paid to a PayPal account. Plus, you'll get a free $5 welcome bonus just for signing up today.
Sign up for Swagbucks and claim your free $5 here
FITNESS & NUTRITION
My Yoga Works – If you love going to yoga classes, I recommend joining My Yoga Works to save money. With My Yoga Works, you can get an all-access pass to 1,000+ premium online yoga classes led by top teachers. You can experience a fun yoga class from your living room.
24 Hour Fitness – With over 300 locations across the USA, 24 Hour Fitness gyms are a great way to stay fit. You can work out when it's convenient for you since they're open 24 hours per day. For a limited time, they are offering a free 3-day gym pass.
$5 Meal Plan – Cooking homemade meals is a great way to save money and it's a much healthier choice than eating out. If meal planning is not your thing though, I highly recommend trying the $5 Meal Plan. This is a weekly meal plan service that can make your meal planning super simple.
For just $5 per month, you will receive a delicious meal plan, where every meal will cost about $2 per person (or less). It's a great way to save time and money, plus they offer specialty plans, including gluten-free and vegetarian meals.
Hello Fresh – Do you wish someone could do all your grocery shopping and meal planning? Hello Fresh can help! With Hello Fresh, you'll get weekly recipes and fresh ingredients delivered right to your doorstep. In less than 30 minutes, you can cook delicious, quick, and healthy meals at home.
I've personally tried Hello Fresh before and enjoyed my experience with them. They are perfect for those busy school or work weeks. Their weekly recipes are so easy to follow which is great if you're a new chef.
HOSPITALITY
Rover – If you're an animal lover, then I recommend taking advantage of the opportunity to make money while playing with dogs. Rover.com is known as the "Uber for pet owners" and allows freelance pet sitters and dog walkers to make money by offering their services to pet owners in their area. You could earn $1,000 or more per month all while getting the freedom to choose your services, schedule, and rates.
Click here to receive a $25 credit towards your first stay or walk with Rover!
Airbnb – Airbnb is a cool online marketplace and hospitality service, which allows people to lease or rent short-term lodging. This includes vacation rentals, apartment rentals, homestays, hostel beds, or hotel rooms. I almost always use Airbnb to book my travel accommodations because it's affordable and I love the unique experience it offers. You can even make money by listing your spare room on Airbnb.
Today I have a coupon for you to save $50 CAD on your next Airbnb stay!
REDUCE YOUR MONTHLY BILLS
Trim – Trim is a free virtual assistant that constantly helps you to save money. It's essentially a robot that analyzes your accounts to find recurring subscriptions and determine where you can save money. Trim has saved folks more than $8,000,000 and can help you save money quickly too.
Amazon Prime – There are SO many great options today to replace cable TV. I highly recommend signing up for Amazon Prime. With Amazon Prime, you get instant access to watch thousands of movies and TV shows. You can also borrow Kindle books, get unlimited FREE two-day shipping, and get special savings exclusively for Prime members.
FREE PRINTABLES
I created these free printables to help you organize your money and get on the right track to reaching your financial goals. You can do this!
Budget Binder Printables
Use these simple and effective printables to organize your finances and save money. Get your FREE Budget Binder today!
30-Day Money Challenge
Save nearly $500 with this fun money challenge. Get your free printable worksheet now!
Save $1,000 in 12 weeks!
Save up to $1,000 with this fun money challenge. Get your free printable worksheet now!

FREE Vacation Packing Checklist
Use this blank packing checklist printable when planning your next vacation. Enjoy it!