This is a sponsored conversation written by me on behalf of Fit4Less. The opinions and text are all mine.
When money is tight, pricey gym memberships, fancy fitness classes, and expensive at-home gym equipment can make it easy to avoid exercising since we think it'll mess up our budget.
Fortunately, there are many budget-friendly alternatives to get a great workout for a low cost. Here are 8 of my favorite ways to get fit and healthy without breaking the bank!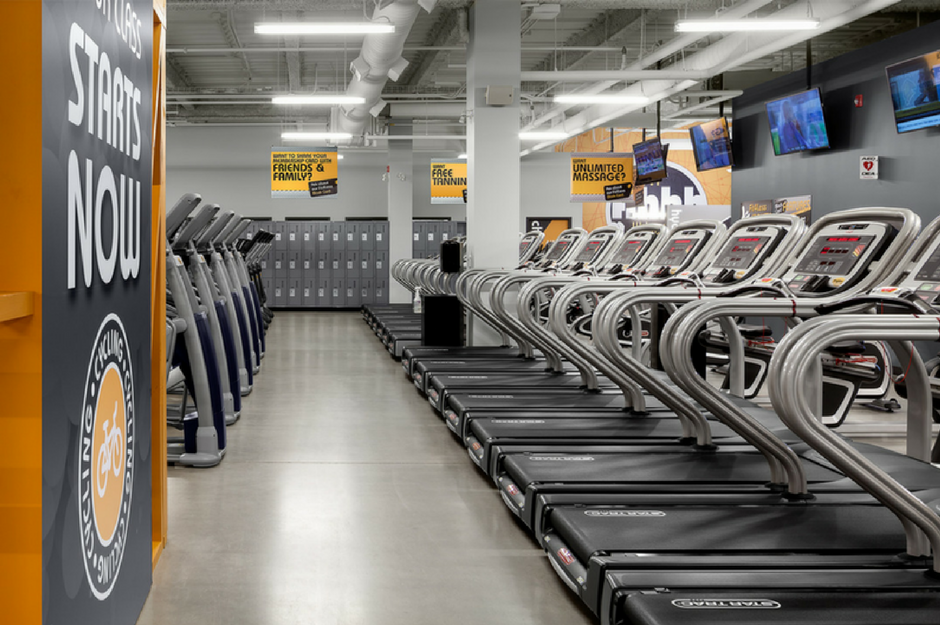 1. Skip the expensive gym membership
Many gym memberships can be quite expensive because they offer lots of different amenities, such as swimming pools, fitness classes, hot yoga, personal trainers, squash courts, and so on. Chances are you may never use all of these amenities, which means you're paying a high price tag just to run on the treadmill.
You don't need to join an expensive gym to get fit and healthy. If you regularly go to the gym and use all of these extra amenities to get your money's worth, then by all means go for it. With that being said, you can save a huge amount of cash by joining a more affordable neighbourhood gym.
Here in Canada, I am a big fan of Fit4Less gyms. I live in a city that gets winter six months out of the year, so it's not practical to exercise outdoors when temperatures dip below minus 0. Even during the hot and humid summer months, I prefer to workout indoors so I don't have to worry about getting sunburnt. (Yay for being pale).
The Fit4Less gym in my neighbourhood is always clean and carries all the equipment I need for my regular workout routine. I am a pretty frugal person and I like to be conscious of my monthly spending, especially when it comes to extras such as a gym membership. Since Fit4Less memberships start at only $4.99 every two weeks (with a $44 joining fee and tax), this makes it a budget-friendly option for me to get in shape.
For families and couples, you can opt for the Black Card membership, which is $10.99 every two weeks. This membership option includes free access to ALL Fit4Less gyms across Canada, free tanning, unlimited hydro massage bed and massage chair use, plus you can share your membership with family and friends when you are not using it (which is super convenient).
2. Create a weekly meal plan
A weekly meal plan is a great way to save both time and money. You won't have to run to the grocery store several times per week or wonder what to make for dinner each night. By knowing exactly what ingredients you need for your meals, you'll save money because you won't buy extras or unnecessary items.
I also find that having a weekly meal plan is a great way to stay on track to reaching your fitness goals. If you're working out on a regular basis but eating junk food, you're going to sabotage your results. It's important to develop a combination of both healthy eating and exercise in order to reach your goals.
3. Say "no" to fad diets
There is always a new fad diet that's being promoted on social media today. Unfortunately many of these fad diets are costly, don't work, and are rarely even healthy. Instead, I recommend sticking to whole foods and avoiding processed food. You'll save money and your body will thank you.
4. Stay hydrated
If you want to get fit and healthy on a budget, skip the sugary sodas and fruit juices and say hello to H20. Drinking plenty of water is the best way to stay hydrated, which is important if you're following a regular workout routine. I like bringing a reusable water bottle with me to the gym so I can make sure to drink enough water.
5. Challenge yourself
I don't know about you, but I get pretty bored when I do the same old exercise routine at the gym. This is a surefire way to lose the motivation to workout. Instead, I find the best way to stick to my fitness goals is to create a challenge for myself.
Since I'm not super creative, I really appreciate that Fit4Less offers exercise routine ideas to try. They even have a 30-Minute Express Circuit, which is great if you want to do a full-body workout, but don't have a lot of time.
6. Choose cheap sources of protein
Choosing healthier food options doesn't have to cost a lot of money. In order to lose weight, build and maintain muscle, you need at least 1g protein per pound of body-weight per day.
There are lots of cheap sources of protein available to help you get fit. Suggestions include peanut butter, beans, tempeh, tofu, lentils, oats, peas, eggs, and so on. If you eat meat, you can include tuna (canned) or chicken a few times per week.
7. Save money on fitness fashion
There is really no need to spend a fortune on fitness fashion. While I tend to splurge on my running shoes, since I think it's important to have good support, I always find ways to save money on clothing.
For example, I love shopping in the clearance section at my favorite discount store for active wear. I can usually find workout leggings for $10 and active tops for $5.
One of the reasons why I like Fit4Less is because it's a place for everybody to workout and get healthy. There's no pressure to dress in trendy active wear and it offers a positive environment that makes everyone feel welcomed. Plus, if you choose the Black Card membership, they will give you a free t-shirt to workout in!
8. Workout with a friend
While personal trainers can be great, you definitely don't need one to help you get in shape. I personally believe that working out with a friend is one of the best ways to stay motivated because it adds another layer of accountability.
The main reason for this is that you're more likely to work out when you schedule it ahead of time, and also if you cancel, that means inconveniencing a friend. Exercising with a friend can offer extra encouragement, especially on those days when you don't feel like going to the gym. Plus, studies have shown that exercising with a friend can influence how hard we work out, which is good for a little friendly competition.
Over to you — what are your tips for getting fit and healthy on a budget?
30-Day Money Challenge
Save nearly $500 with this fun money challenge. Get your free printable worksheet now!
Please view our privacy policy.