It's been almost one year since I finished my Invisalign treatment and I often get asked the question: Are Invisalign braces worth it?
Here is my story.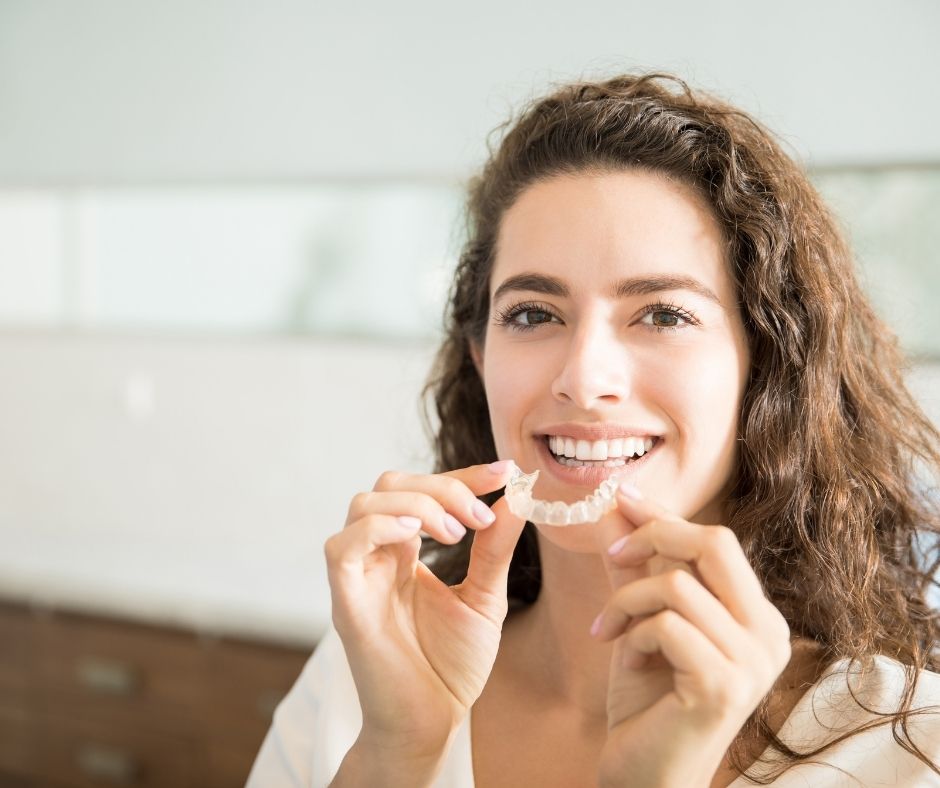 A brief history of my teeth
This wasn't my first experience with braces, since I had the traditional metal braces when I was a pre-teen (which I wore for almost two years). My teeth were perfect after my initial treatment, but I wasn't diligent about wearing my retainers every night.
Eventually I stopped wearing it altogether since it become too painful.
I was foolish and I should have been more responsible. My teeth ended up shifting tremendously over the next decade, which taught me a good lesson that I'll never forget.
In my early 20s, I was dealing with an open bite and my top front teeth became crowded and pushed out slightly.
I was embarrassed because this could have been prevented and I felt self-conscious about my smile. I know it's silly to let my teeth affect my confidence and self-esteem, but my smile is important to me and I wanted to fix it.
My Invisalign treatment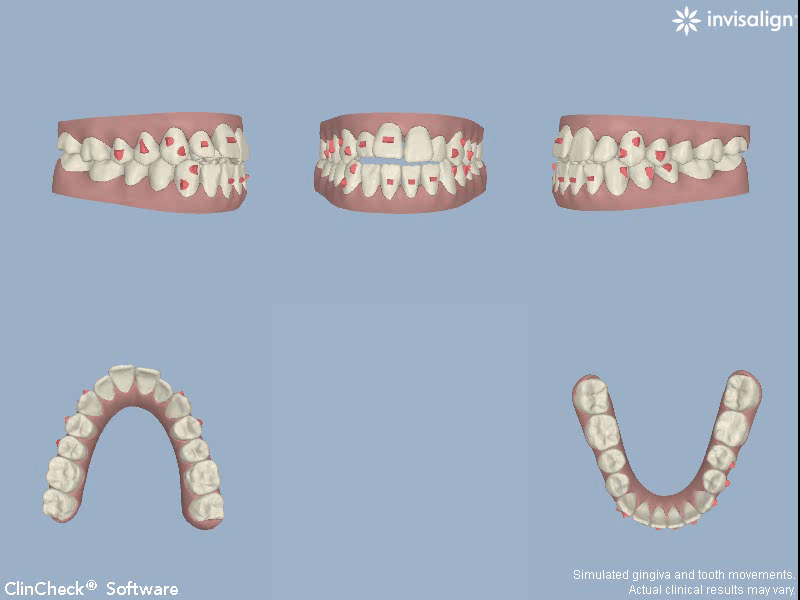 I started my Invisalign treatment when I was 24 years old and the process took just under a year.
I didn't have dental insurance at the time, but I found a reputable place that was offering a Groupon special for a complete Invisalign treatment for only $2,699 (not including the cost of retainers).
I knew that I wanted to get braces eventually to fix my teeth and once I saw this deal, it was a dream come true! I booked my consultation, found out I was a candidate for Invisalign braces and was ready to start the treatment.
They sent me a short video (as shown above) of how my teeth would look during the treatment and the ideal final results. The red buttons on my teeth show where I had the attachments placed.
I was happy with the video and the next step was to get the attachments put on my teeth, get some of my teeth filed (this was to provide room for my teeth to move during the treatment) and my first set of trays to wear.

Each and every patient is different: you may or may not need to wear attachments and you may or may not need to get your teeth filed.
The Invisalign trays are meant to be worn for at least 22 hours a day over the course of two weeks. After the two weeks are up, you switch to the next set of trays (they are numbered so you'll know which ones to wear).
I went in for regular check-ups after every ten weeks to receive my next five set of trays, and to make sure I was on track for my treatment.
Here are some questions that I frequently get asked:
Was the treatment painful?
The only time I felt discomfort during my Invisalign treatment was during the first day or two of wearing a new set of trays. This discomfort though was nothing compared to the pain I felt when wearing the traditional metal braces. But of course, everyone has a different pain tolerance.
Did wearing the trays affect my speech?
I did notice a slight lisp at the beginning of my treatment (which lasted for a few days). However, it soon went away as I got adjusted to wearing the Invisalign trays.
I suggest starting your first set of trays on the weekend so it will give you a couple of days to adjust, just in case you experience discomfort or notice it affects your speech.
Did people notice I was wearing Invisalign braces?
Sometimes people noticed, sometimes they didn't notice. To be fair, I had attachments on my front teeth, which kind of resembled clear braces and sometimes people noticed that.
It never came off across as unprofessional though and many celebrities and people in the workplace also opt for Invisalign braces as a discrete way to fix their teeth.
Was it hard to keep the trays clean?
Making sure you brush your teeth after every meal will help prevent staining. Each morning, I brushed my trays with liquid soap and water. I also used Polident to clean my trays which was quick and easy.
You're not supposed to drink warm beverages if you have your Invisalign trays in, but sometimes I would sip my morning tea or coffee through a straw. However, this ended up staining the back of my trays.
Did I lose weight during my Invisalign treatment?
In a nutshell, no. Since you can only have your teeth out for two hours per day, you have to carefully plan your meal times.
If you tend to snack a lot throughout the day, you will have a difficult time during your treatment since you have to remove your trays to eat, and brush your teeth before putting the trays back in.
Since I didn't snack much during the day, I tended to be hungrier at meal hours and ate more during a short period of time. I didn't gain weight, but I didn't lose any either.
Did my oral hygiene improve during my treatment?
Yes, absolutely!
Before Invisalign braces, I have always maintained good oral hygiene, but sometimes I would forget to floss every night. However when I started the treatement, it really forced me to maintain good oral hygiene since I was afraid of getting a cavity.
I kept a travel toothbrush and toothpaste in my purse at all times so I could brush my teeth after every meal, floss and clean my trays.
If you are worried about your oral hygiene slipping, I suggest getting professional dental cleanings more often during your treatment. I went for a professional cleaning at the start and end of my treatment and my good efforts paid off – no cavities or problems!
So, now the big question to answer is… Are Invisalign braces are worth it?
Yes, because it helped boost my confidence and self-esteem.
My open bite is fixed and I feel so much more confident with my smile. It may be vain, but my self-esteem has really improved and I am very happy with the results.
I got permanent retainers this time, since I didn't want to fuss with removable retainers. They involve a bit more work in terms of maintaining good oral hygiene (since I can't floss properly), but I will never have to worry about forgetting to wear them!
Yes, if perfection is not your goal.
Invisalign braces are not perfect, and they won't give you perfect results. If you are looking for perfection, choose another type of braces.
I would say my teeth look pretty good, but they are not as straight as they were after I finished having traditional metal braces.
If at the end of your treatment you are really unhappy, you can opt for refinement, which involves additional Invisalign trays.
Yes, if you are looking for a discrete way to fix your teeth.
As I already mentioned, the trays are clear and will stay clear if you take proper care of them (not eating or drinking dark beverages while wearing them, for example).
The only thing people might notice is if you have the attachments on your teeth (as shown in the video on my front teeth). However they were still fairly discrete and no one noticed them on my teeth unless we were in close proximity.
Yes, if you are diligent about wearing them for at least 22 hours per day.
If you cannot commit to wearing your trays for at least 22 hours a day, then forget about Invisalign braces! They only work if you are diligent about wearing them for the recommended amount of time per day.
If you don't wear them properly, you may have to wear them for a longer period of time or get refinement treatment.
Yes, because maintaining oral hygiene is a lot easier than with regular braces.
When I had traditional metal braces, I had to be very careful with what I ate — no chewing gum or eating popcorn, for example. However, I was free to eat anything I wanted during the Invisalign treatment, just so long as I didn't have my trays out for more than 2 hours per day.
Maintaining good oral hygiene was also easier since I could floss properly (even though I can't do that now with my permanent retainers).
You can choose to get removable retainers instead, which both my sister and fiancé did after they finished their Invisalign treatment. The removable retainers are worn at night to prevent your teeth from shifting.
I got a Waterpik
this past Christmas which I love and would highly recommend to anyone. I use it a couple of times a week and it really helps clean in between my teeth and improved the health of my gums.
Whether you currently have braces, finished your treatment or never had braces before – this product is amazing for anyone who wants to take better care of their teeth!
It was recommended by my dentist and comes with a small travel size Waterpik as well, which is perfect for taking on trips.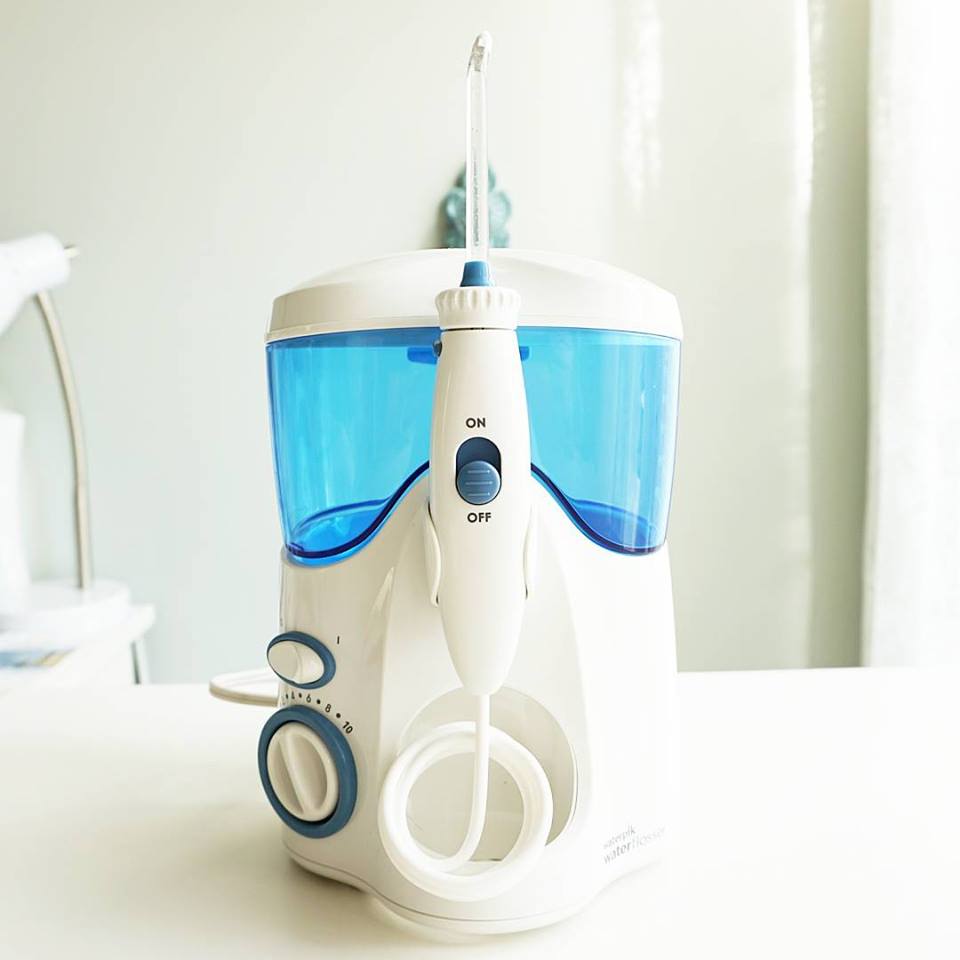 If you have any more questions for me about Invisalign braces or the treatment, leave me a comment here or send me a message at [email protected]
Over to you — have you ever had Invisalign braces?
My recommended Waterpik: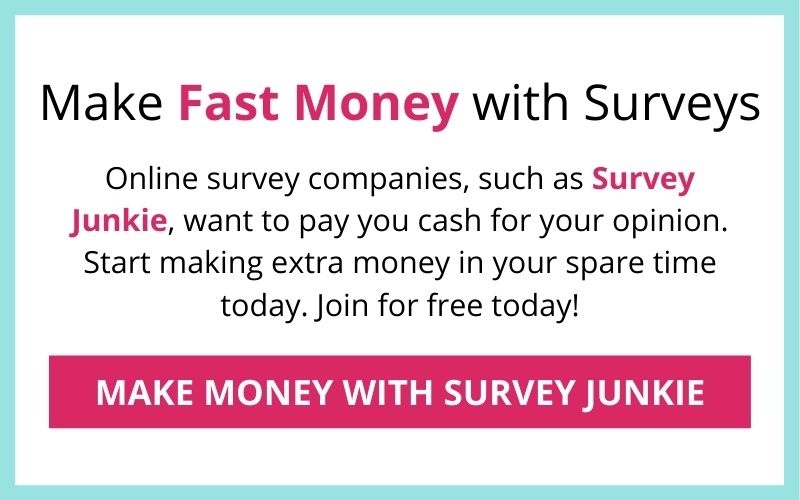 Join the Mint Notion family!
Sign up for my free newsletter to receive weekly tips to help you save money, make money, & live with intention!