Have you ever gone to the mall to pick up something you needed, but ended up leaving with a bunch of items that weren't on your shopping list? Overspending on impulse shopping happens all too often. That's why today I'm sharing some easy ways to help you learn how to stop impulse buying so you can save money.
Be honest with yourself. We've all done this before. And while it's probably okay to make the occasional impulse purchase, giving in too much can harm your financial life.
Perhaps you already know that you have trouble sticking to a shopping list and have tried to improve your spending habits. But somehow, you still end up busting your budget every month. Those impulse purchases really add up when we're not paying attention.
Why is impulse buying bad?
The problem is we're really good at doing things that we know are not good for us, such as impulse buying. It's not because this behavior came natural to us. It's because we've learned it at some point, and now it's become part of our regular routine.
Routine habits can help us be more productive and reduce mental fatigue when doing daily tasks, such as brushing your teeth. This makes our life easier because we do these habits without thinking.
But learning behaviors that lead us to form bad habits, such as impulse spending, can become difficult to break.
When we try to stop the behavior by saying "no" to impulse purchases, sometimes we listen and stick to our shopping list. But other times it feels like we're depriving ourselves and that it takes too much effort to become or be debt-free (or whatever your big goal is).
Causes of impulse buying
Fear of change is what prevents many of us from letting go of self-destructive habits. Of course we all want be the best version of ourselves, but we fear change because we have trouble predicting the outcome and our brain likes to be in control.
It's easier for us to predict negative outcomes, which can keep us stuck in situations that are not healthy for us, such as continuing to overspend and creating more clutter in our life. This fear is based on the stories that we tell ourselves, which can prevent us from growing and truly enjoying the rest of our lives.
The good new is that you don't have to let this happen. You have the power to create new habits and rewrite your story, which is something I teach in my e-book, Freedom From Shopping.
The bad news is that you must be committed to change. Sure you may have a few mishaps along the way, but that's normal. Forming new habits don't happen overnight. The key is to set clear goals for yourself and determine how you're going to achieve them.
If you need a little guidance or a boost of motivation, here are five strategies to help you stop impulse buying and overspending. Use these tips to help you learn how to stop impulse buying clothes and take back control of your money.
Related Posts: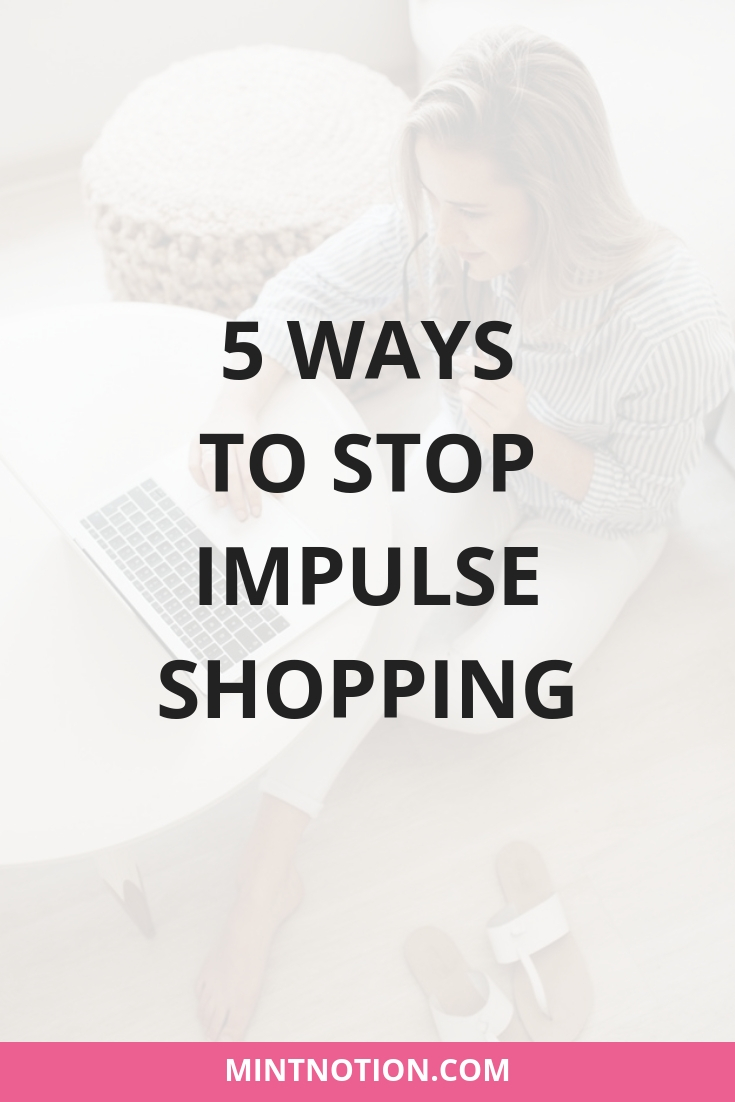 1. Avoid the temptation
This may sound obvious, but avoid going to the mall or browsing online stores. Unsubscribe from store emails and delete all shopping apps. This is one of the easiest ways to help you stop impulse buying and overspending on clothes.
I know it might feel like you're missing out in the beginning, but I ask you to trust me on this one. If you don't go in the store and discover that cute black dress, you won't be tempted buy it.
The best part about avoiding the temptation is that you don't have to rely on using willpower to fight the urge to overspend. This can help you with overcoming impulse buying.
For example, if you go in the store and see a cute black dress, you may start thinking about places you'll want to wear that dress, such as a fun evening out with friends. Then you'll look at the price tag and see that it's on sale. Then you'll instantly start coming up with reasons to justify why you need to buy it.
Once your mind starts to convince you that you'll be missing out if you don't buy the dress, it becomes harder and harder to say "no" to that impulse purchase. Instead of putting yourself in a position to "fight" this urge, avoid the temptation by not entering the store in the first place.
---
Do you want to stop buying clothes and regain control over shopping?
In this free guide, I share six secrets to help you maximize your current wardrobe without feeling the need to buy more stuff.
Are you ready to get started? You can grab my free guide below!
---
2. Create a shopping wishlist
This is something I share in my e-book, Freedom From Shopping. When you see something you want to buy (these are impulse wants), put it on a list with today's date and make yourself wait a certain amount of time before purchasing it. I recommend waiting at least two weeks or up to six months.
After this time has passed and you still want that particular item, then consider looking for the most cost-effective way to buy it. You may find that the desire to buy this item will pass and you can simply cross it off the list.
Not only does this tip help me save money, but I also feel more intentional about the purchases I make. It works great if you stick to your rule and can help you stop impulse buying or overspending on clothes.
Another idea is to do this for items over $100. For example, anytime you want to buy something on impulse that costs over $100, force yourself to wait a certain amount of time before making the purchase. This can help interrupt the automatic reaction to see something you want and buy it on impulse without even thinking.
3. Create a monthly budget (and stick to it)
One of the best ways to stop impulse buying is to create a monthly budget and stick to it. I used to think that living on a budget would feel like I was depriving myself, but that's simply NOT true. A monthly budget is just a plan for how you want to spend and save your money.
If you don't already have a budget, you can download my Budget Binder printable package and create yours in less than 10 minutes. It also includes a free step-by-step guide on how to create a budget for beginners.
Having a budget can help give you a clear perspective of your current financial situation. This can help you determine if there's room in your budget for extra spending. If so, I recommend setting aside some guilt-free spending money each month.
This fun money will keep you sane without feeling like you have to deprive yourself when trying to reach your financial goals. This also helps you to create a more realistic budget since you've factored in your "fun money".
Read Next: How To Make A Zero-Based Budget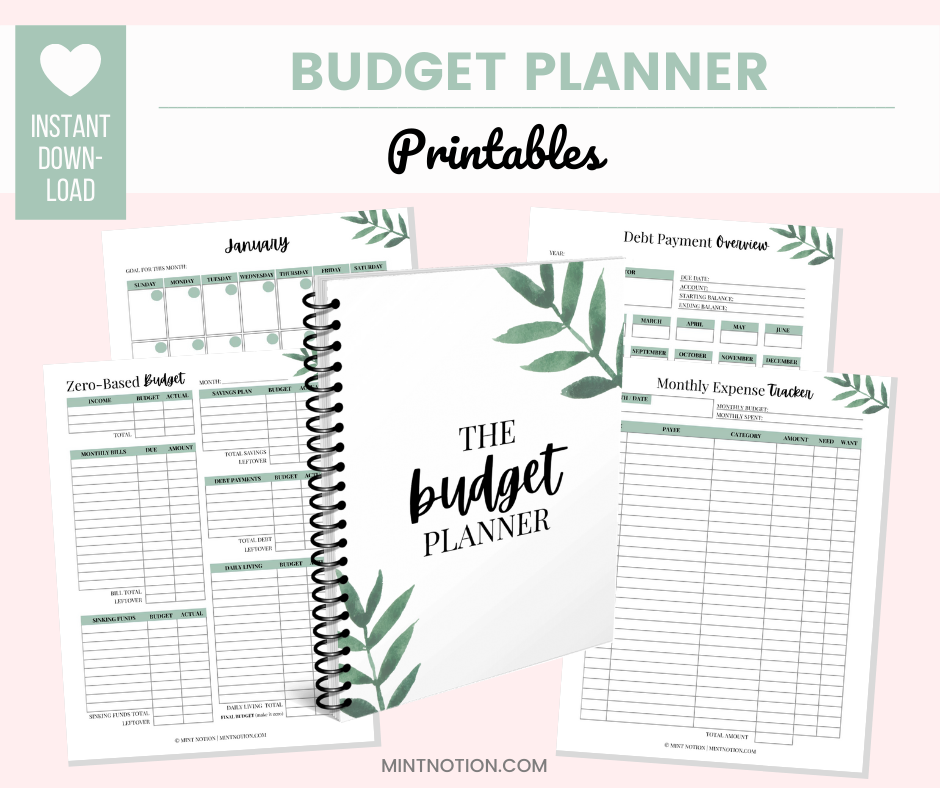 3. Don't shop when you're feeling emotional
Emotional spending occurs when you buy something you don't need (or don't really want) as a result of feeling stressed out, bored, sad, or even happy. This is often known as "retail therapy" or the "treat yourself" mentality.
There's absolutely nothing wrong with buying yourself something nice on occasion, as long as you can afford it and it doesn't impact your financial goals. However, if you find yourself spending more than you can afford on non-necessities or you're struggling to pay off debt, it's important to find ways to understand and better manage your emotional spending.
One way I use to prevent emotional spending is to keep my goals in mind. Before making a potential purchase, I like to remind myself of my goals. For example, right now I am saving up money for our wedding. Perhaps your goal is to pay off debt or save for a down payment on a home.
When I feel the urge to make an impulse purchase, I ask myself the following questions to help me decide if I'm making the right spending choice. This is an effective way to help you stop overspending.
Why am I here? Am I here because I'm bored? Is it because I'm sad or feeling lonely? Did I have a bad day?
How will I pay for it? Can I use cash? Will I have to put it on my credit card?
What if I wait? Will I still want this a month from now?
5. Make a list of impulse-purchase regrets
We have all made those "What was I thinking?!" purchases that we later regret. According to a recent survey, almost 80% of online shoppers have made an impulse buying decision while browsing the web.
To help you get a better understanding of your current spending behavior, I recommend making a list of all the impulse purchases you've made in the past year and regretted.
This can help you stop impulse buying because you'll realize that while some purchases seem like a good idea at the time, it wasn't a good buy after all. I also recommend noting what triggered this impulse buy. Did you have a stressful week at work? Did you get a pay raise?
Sometimes it can be a little or big thing that influences our spending habits. Most of the time we are not even aware of this influence, so it's a good idea to get in tune with how your impulse spending is triggered.
Read Next: How to stop spending money you don't have
Final Note
While the excitement of impulse spending can be thrilling, these good feelings never last long. According to a recent study, Americans spend a whopping $5,400 on impulse purchases each year. That's a lot of unplanned shopping sprees!
Practicing these tips can help you get better at resisting the urge to spend money whenever you see a great sale on something that you may later regret buying. This can help you stick to your monthly budget and feel better about your spending habits.
One of the best ways to prevent overspending is to budget by paycheck. I found this method extremely helpful when I was in college and trying to manage my expenses. I used the Paycheck Budgeting worksheet included in my Budget Binder to help me do this. If you're interested in learning more, I recommend checking out my post: How To Stop Living Paycheck To Paycheck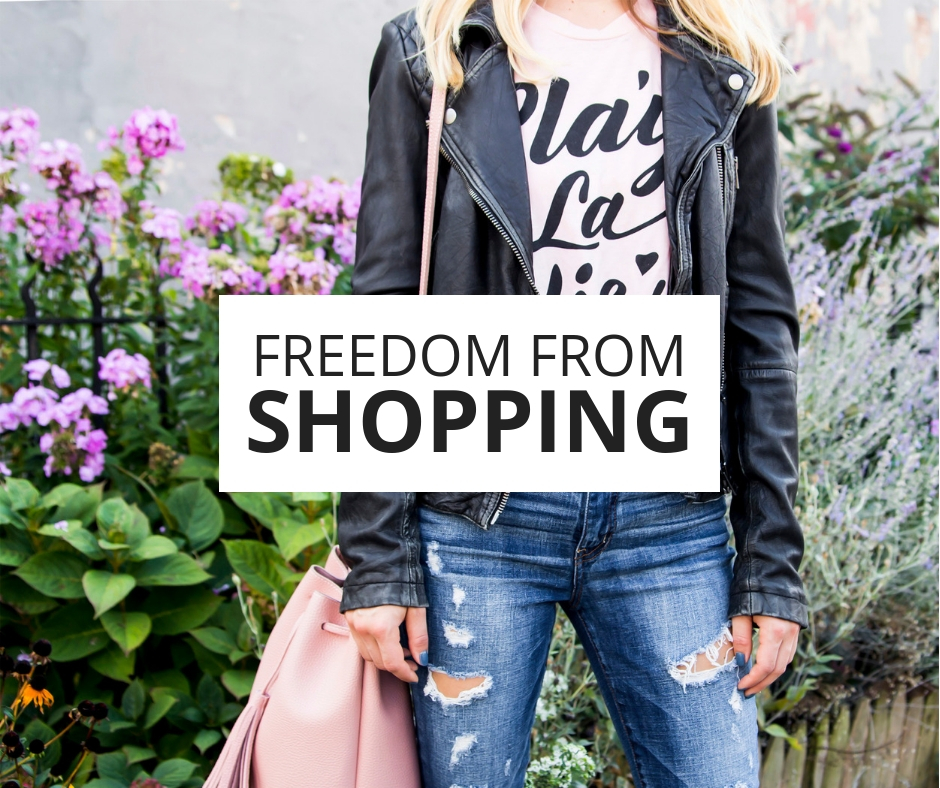 This e-book will show you exactly how to get better mileage from your wardrobe so you can feel good about your shopping habits, your clothing, your finances, and most importantly — how to feel good about yourself!
I know what it's like to…
Feel like you're always buying new clothes but have nothing to wear.
Have 50+ tabs open on your browser in search of that next item to buy.
Get excited about a new purchase, but it ends up sitting in your closet unworn with the price tags still attached.
And I also know what it's like to…
Stop the mindless cycle of buy-buy-buy.
Build a wardrobe that reflects your lifestyle and makes you happy.
Wake up in the morning feeling excited to get dressed.
Resist the temptation to make another impulse purchase.
Live a life free from credit card debt.
It's all possible with Freedom From Shopping!
Learn more about Freedom From Shopping!
Make
Fast Money

with Surveys

Online survey companies, such as Survey Junkie want to pay you cash for your opinion. Start making extra money in your spare time. Join for free today!