Whether it's just to sleep or relax, we spend quite a bit of our time in the bedroom, so why not make it a comfortable oasis?
We know that having technology in the bedroom (such as a TV) can reduce our sleep quality and heighten stress levels, but there also are other important factors worth noting for creating a stress-free environment.
Here are five simple ways to turn your bedroom into a beautiful oasis.
DECLUTTER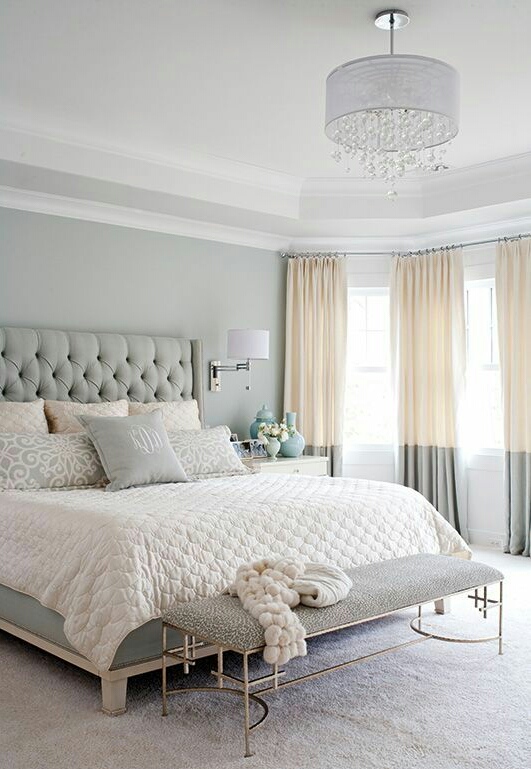 Source
While clutter can sometimes be helpful in an office space and lead to increased creativity, it doesn't belong in the bedroom. The first step in creating a stress-free oasis is to clear out any clutter.
This doesn't mean buying storage bins to hide your clutter, it's about devoting some time to seriously go through your bedroom's entire contents and sell, donate or throw out anything that you don't need.
If you need help getting started, tackling the closet is a good place to begin. Check out 10 Items To Ditch From Your Closet and How To Organize Your Closet for tips and inspiration.
Related Products:
Click the product to shop
SCENT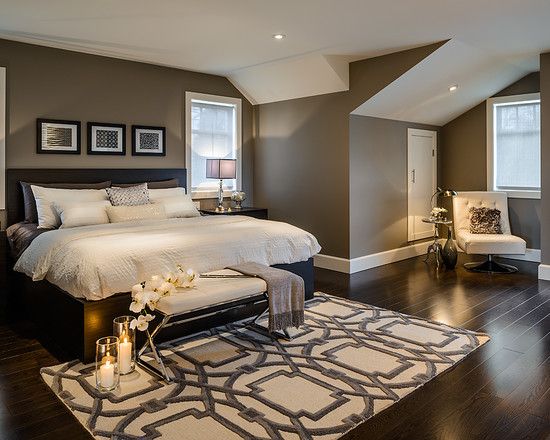 Source
Adding the right scent to a bedroom can help create a calm and soothing effect. Look for citrus or lavender scents when using candles or oils. These scents have been shown to reduce stress and promote wellness.
If candles and oils are not your cup of tea, try adding fresh flowers in the bedroom. Not only do they smell amazing, but they look beautiful and can easily bring any room to life.
Related Products:
Click the product to shop
COLOUR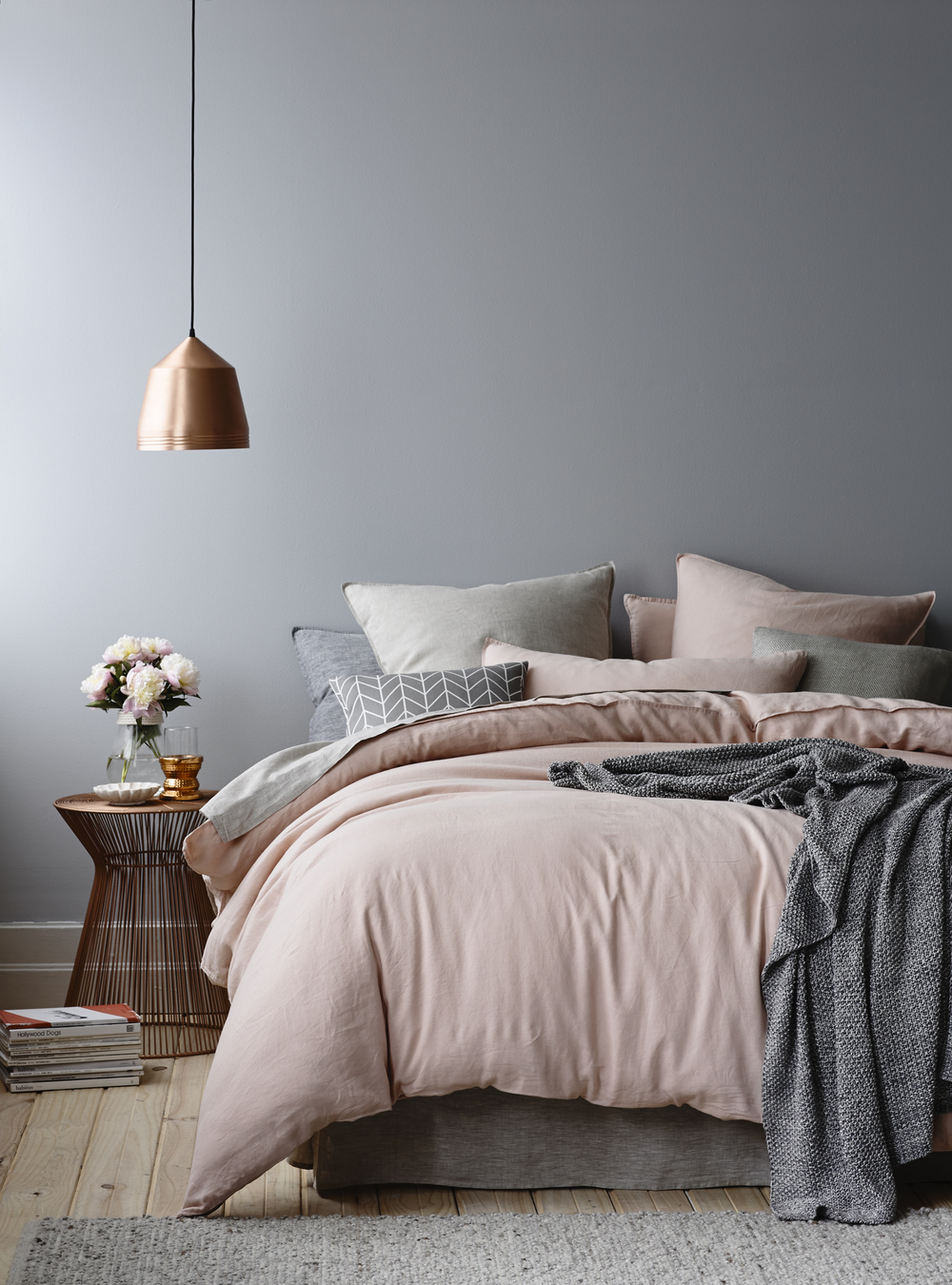 Source
While a white bedroom looks fresh and clean, adding the right colour can help create a calming effect on the mind. According the Feng Shui, the most stress-reducing hues are soft watery blues.
Lately I have been loving this soft grey and blush pink colour combination as shown in the photo above.
Related Products:
Click the product to shop
LIGHTING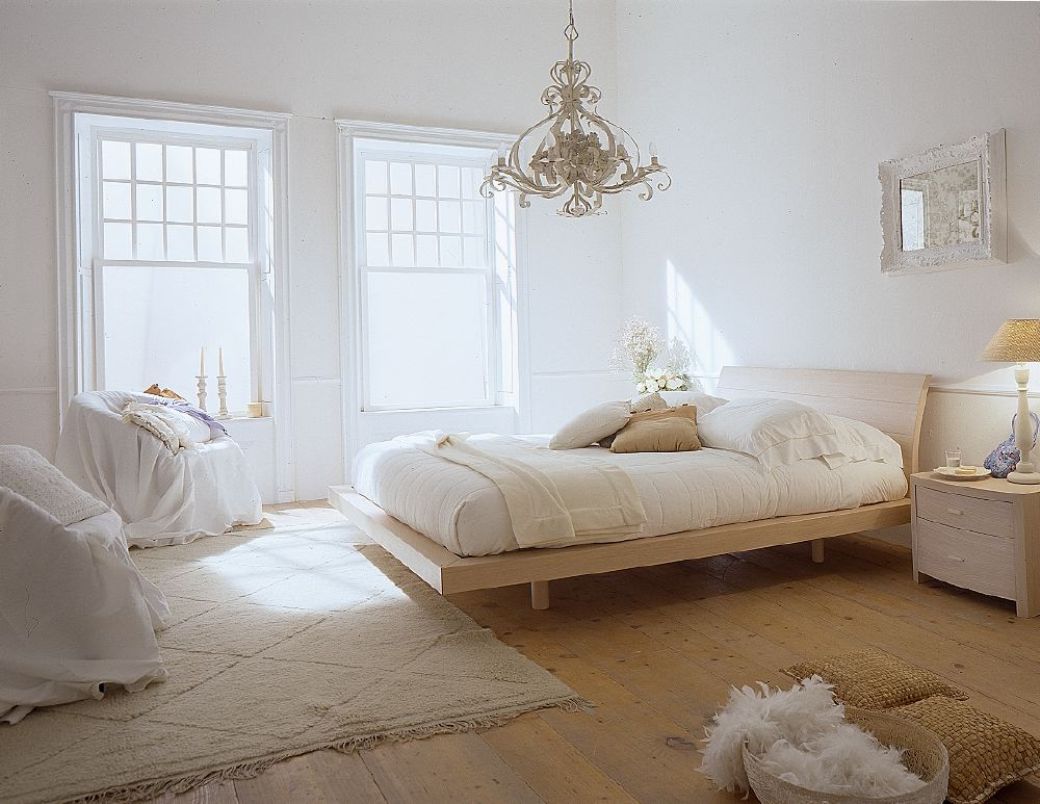 Source
We all know that exposure to sunlight can lead to increased energy which is why it's so important to allow plenty of natural light in the bedroom. This can reduce stress and boost your mood.
Exposure to sunlight during the day has also been shown to improve your sleep.
It is important however to keep your room dark at night by blocking out any light with curtains or shades. (Check out this article in Forbes regarding how sunlight affects sleep.)
Related Products:
Click the product to shop
BEDDING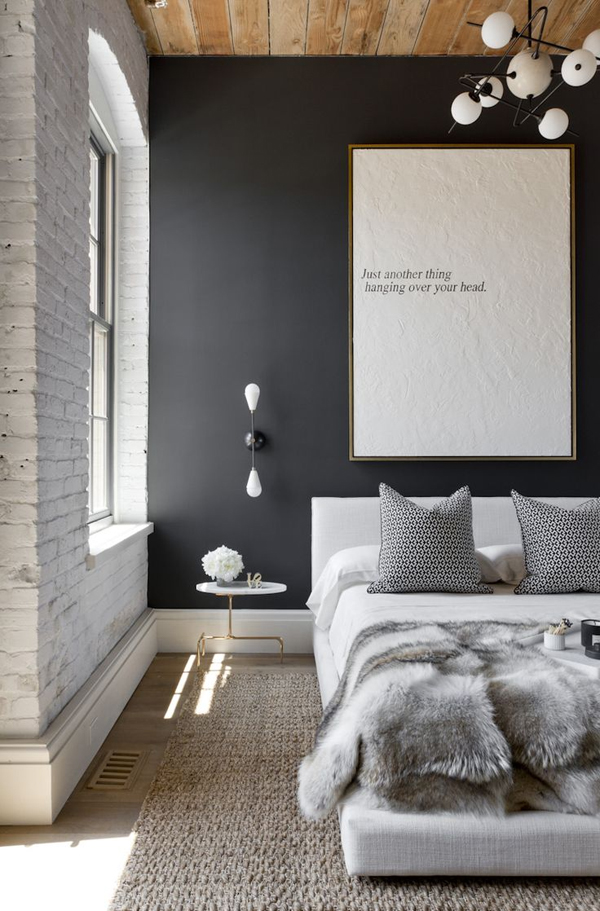 Source
Even though bedding is last on the list, it's one of the most important aspects in turning your bedroom into a stress-free oasis. Start with your mattress: choose one that meets your support and comfort needs.
Consider this an investment piece that can make a world of a difference in your life, I don't recommend cheaping out on a mattress.
Choose bedding that is soft and comfortable; avoid scratchy fabrics or beaded pillows. I really love this soft faux-fur blanket as shown in the photo above. This creates an inviting and warm atmosphere which clean lead to reduced stress.
Related Products:
Click the product to shop
Over to you — what are your tips for turning your bedroom into a stress-free oasis?
JOIN 20K+ AMAZING PEOPLE (LIKE YOU!)
Sign up for my free newsletter to receive exclusive tips to help you save money, make money, & live with intention!