Over 52 million people visit Chicago each year, making it one of the top tourist destinations in the United States. Chicago is also the third largest city (by population) in the USA and home to some of the tallest buildings in the world.
With so many attractions, restaurants, shopping and beautiful landscapes, Chicago is easily one of my favorite cities in the USA and I always look forward to traveling there.
Saving Money on Sightseeing & Attractions
Visiting Chicago for the first time can be hectic. Chicago is a big city and there's lots of fun things to do and see. It can be challenging to plan an itinerary and determine which attractions to spend your money on.
The good new is you don't need to plan your Chicago trip alone. After doing a lot of research for my own vacation, I discovered the Chicago CityPASS. This pass will save you 50% off admission to Chicago's top five attractions.
I used the Chicago CityPASS, which helped me easily plan my itinerary and visit all the top attractions in the city. With the Chicago CityPASS, I saved time, money, and enjoyed stress-free sightseeing.
Check out my honest review of the Chicago CityPASS here.
PRO TIP: Buy the pass online to save time and hassle. To buy the Chicago CityPASS, click here to go to the official website.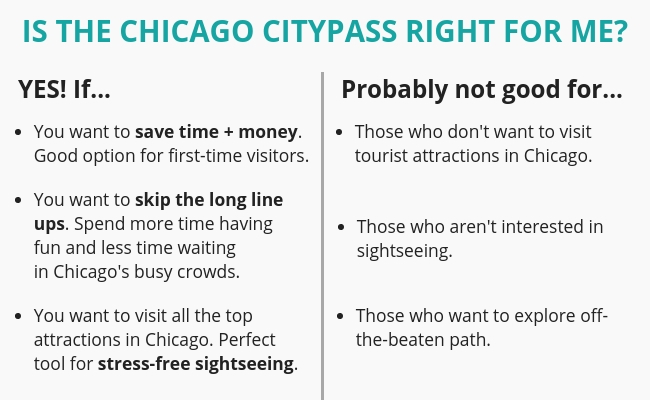 Here's what's included in the Chicago CityPASS:
The Chicago CityPASS is a pre-paid booklet of tickets which gives you FREE fast-track entry to the following 5 attractions:
Shedd Aquarium – Priority Entry
Skydeck Chicago – Fast Pass
The Field Museum – VIP Entry
360 Chicago* – Express Entry OR Museum of Science and Industry*
Art Institute of Chicago* – Fast Pass OR Adler Planetarium* – VIP Entry
*Your CityPASS tickets include the option for you to choose between two attractions. There's no need to decide upfront where you'd like to visit. You can choose when you get there. I chose to visit 360 Chicago and the Art Institute of Chicago.
The Chicago CityPASS was SO helpful for our long-weekend trip. I didn't have to worry about dealing with money and tickets. Simply show your mobile pass at each attraction to skip the long ticket lines and start your sightseeing adventure.
We found it was an excellent value and made visiting attractions stress-free. To purchase the Chicago CityPASS, click here to go to the official website.
How to get your Chicago CityPASS:
Step 1: Head to the Chicago CityPASS official website to purchase your tickets.
Step 2: Choose between receiving your CityPASS tickets via email or having ticket booklets shipped to you. With email, you'll get instant access to your mobile tickets. Simply present your mobile tickets at each attraction. You can also print your tickets if you prefer a paper copy.
Step 3: Now you have FREE access to any of the top 5 Chicago attractions included in the CityPASS. You can activate your pass anytime within 12 months from the date of purchase. Once activated, your pass is valid for 9 consecutive days, so there's no need to rush through each attraction.
Saving Money on Accommodations
While Chicago's hotel rates can skyrocket during the summer months, there are plenty of ways to have an incredible trip without breaking the bank. One of my favorite ways to save money on accommodations is to book through Airbnb.
I have used Airbnb throughout North America and have always had a good experience. (I booked an Airbnb for my upcoming trip to Chicago in June 2018). It's great for groups, friends, or couples since prices are often cheaper than hotels.
CLICK HERE to get a coupon to use towards your next stay with Airbnb!
To help give you some inspiration and ideas of things to do in this wonderful city, here are my top 10 picks.
1. Skydeck Chicago (free entry with CityPASS)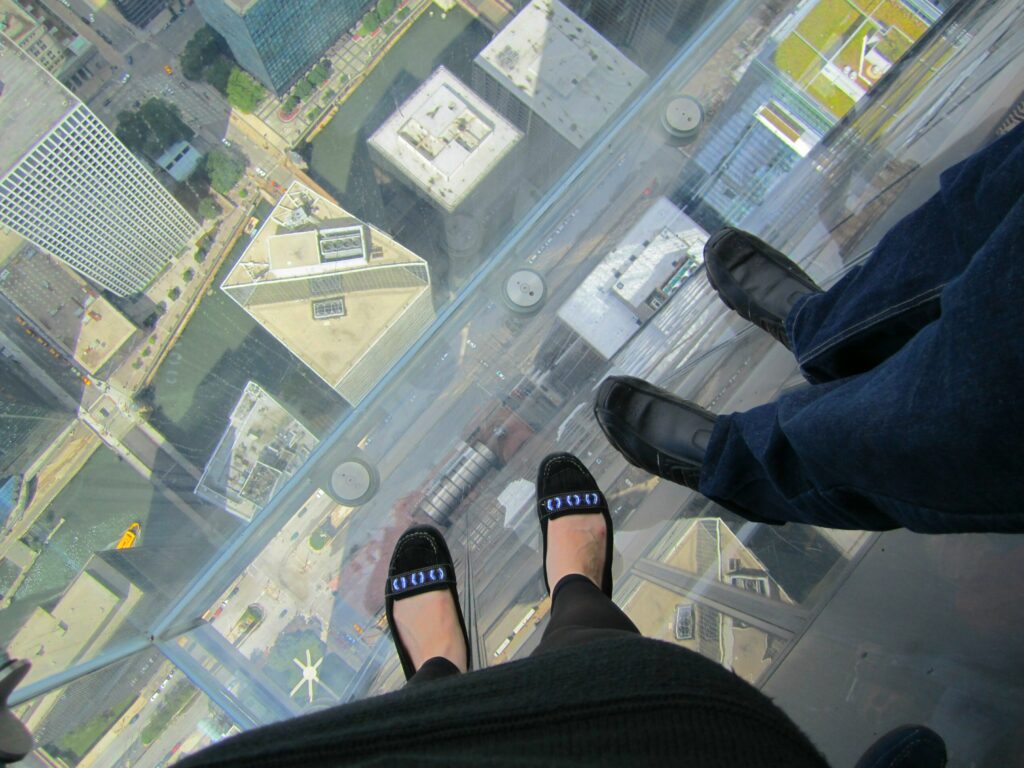 When the Willis Tower was first completed in 1973, it was the world's tallest building for nearly 25 years. Today, it is the second-tallest building in the United States and the eighth tallest freestanding structure in the world.
Head up to its Skydeck to see breath-taking views of Chicago and experience the Ledge's glass box. This is by far one of my favorite things to do and see in Chicago. Present your Chicago CityPASS to receive FREE entry to Skydeck Chicago.
2. Millenium Park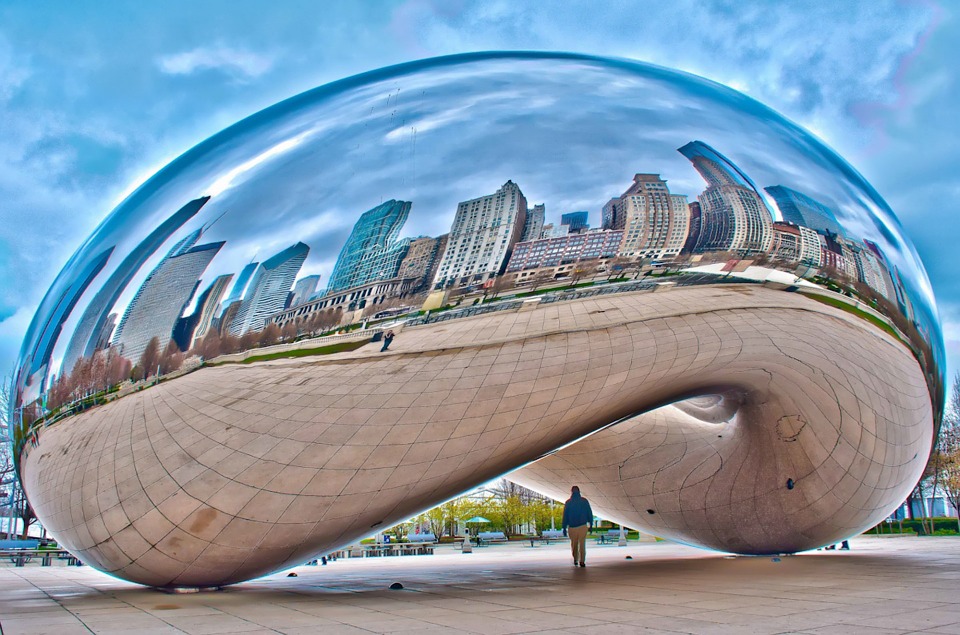 Located in The Loop neighborhood of Chicago, this park is famous for hosting the Cloud Gate structure. It is extremely popular with engagement and wedding photography shoots, locals and tourists alike.
Millennium Park holds 25 acres of beautiful landscape filled with public art and architecture. Enjoy a summer concert or fun family events held here each year.
3. 360 CHICAGO (free entry with CityPASS)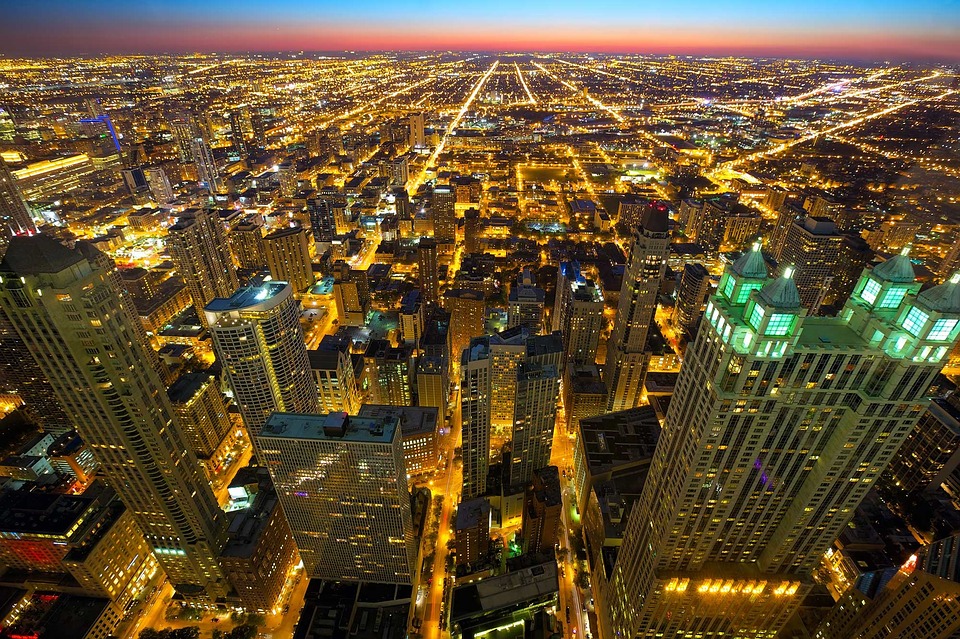 Another great building to check out views from the top is the John Hancock Tower (360 Chicago).
It is the fourth tallest building in Chicago and seventh tallest in the United States. Enjoy a nice dinner on the 95th floor and take in the gorgeous views of the city. It competes with the Willis Tower, but both are must do activities when visiting Chicago. Present your Chicago CityPASS to receive FREE entry to 360 Chicago.
My must-have Chicago accessories:
Click the product to shop
4. Art Institute of Chicago (free entry with CityPASS)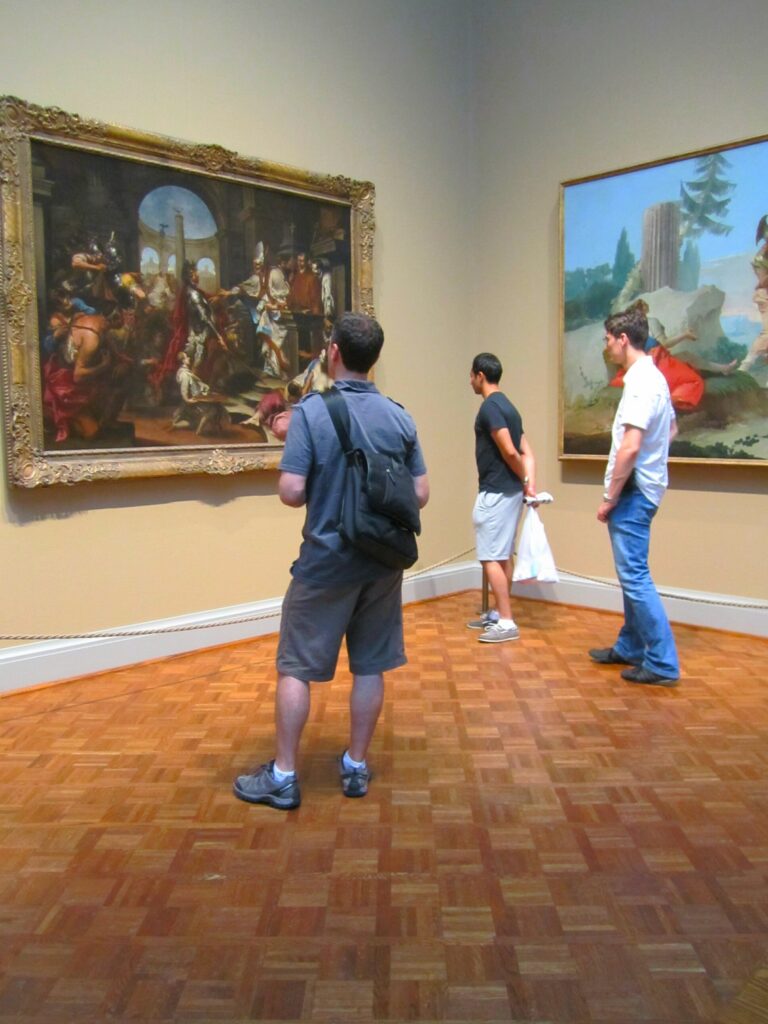 This art museum in Chicago is home to more than 300,000 works of art and treasures. It is located in Chicago's Grant Park, which is another beautiful place to walk around in and enjoy.
The Art Institute of Chicago is the second largest art museum in the United States (after the Metropolitan Museum of Art in Manhattan). For art lovers, plan to spend half a day or more exploring the museum. Present your Chicago CityPASS to receive FREE entry to Art Institute of Chicago.
5. The Field Museum (free entry with CityPASS)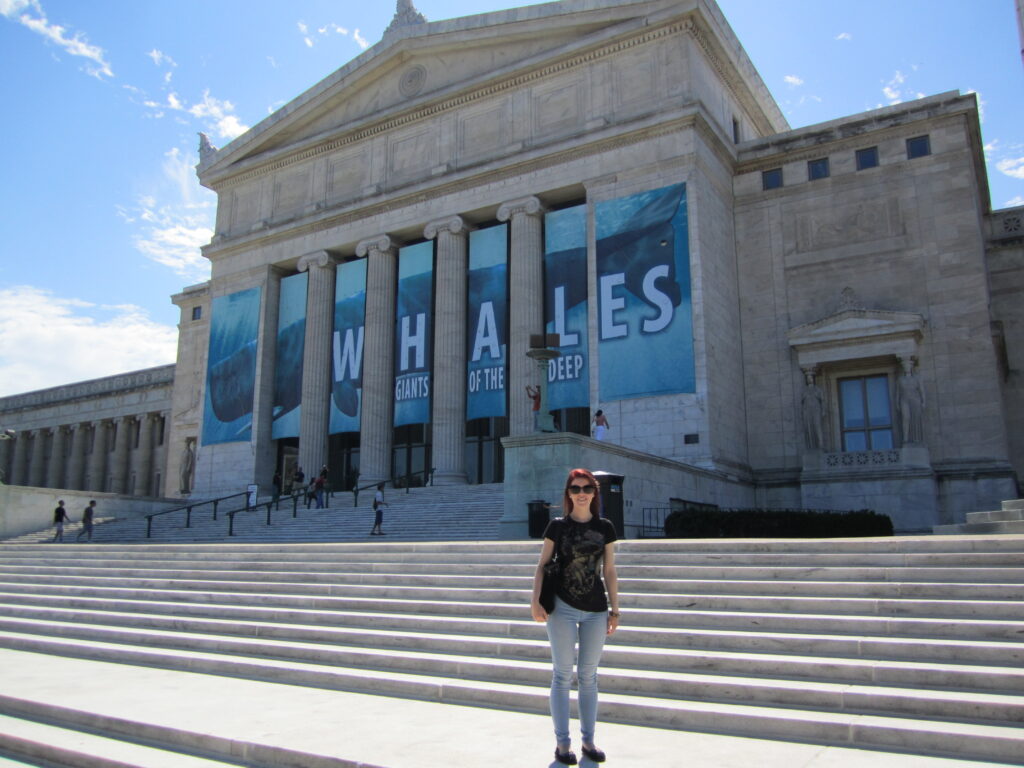 Housing more than 20 million treasures, the Field Museum of Natural History is one of the best museums in the world for science, culture, and environment.
It is a great place to visit at any age and for history lovers, you could easily spend hours exploring the exhibits and artifacts found throughout the museum. It is also home to the most complete T. Rex ever found! Present your Chicago CityPASS to receive FREE entry to The Field Museum.
6. Lincoln Park Zoo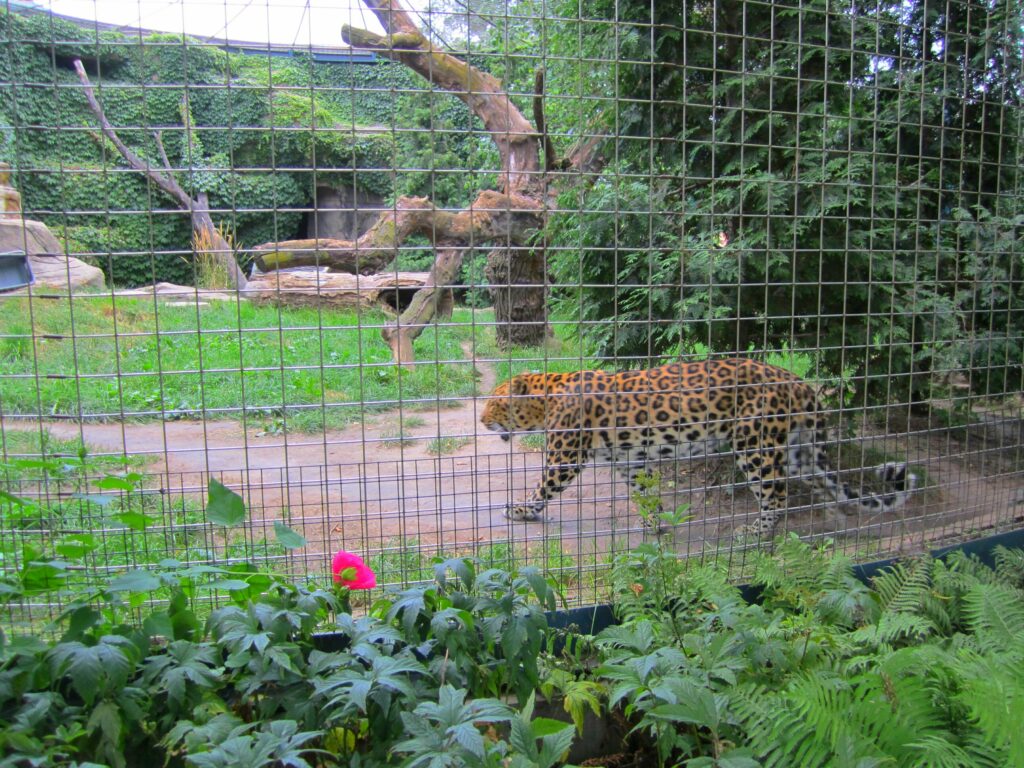 Open year round, this 35-acre zoo is free to visit in Lincoln Park. It is one of the oldest zoos in the United States, founded in 1868. The zoo is home to monkeys, gorillas, big cats, polar bears, reptiles and a variety of other animals. It is a great place for all ages to spend the day at and explore.
7. Shop along Michigan Avenue (The Magnificent Mile)
You can't come to Chicago without at least doing a little shopping.
The best shops are found along Chicago's famous Michigan Avenue where you can find boutiques, high street fashion and luxury designer names. With lots of restaurants and hotels, the Magnificent Mile is a great place to spend an afternoon.
8. Shedd Aquarium (free entry with CityPASS)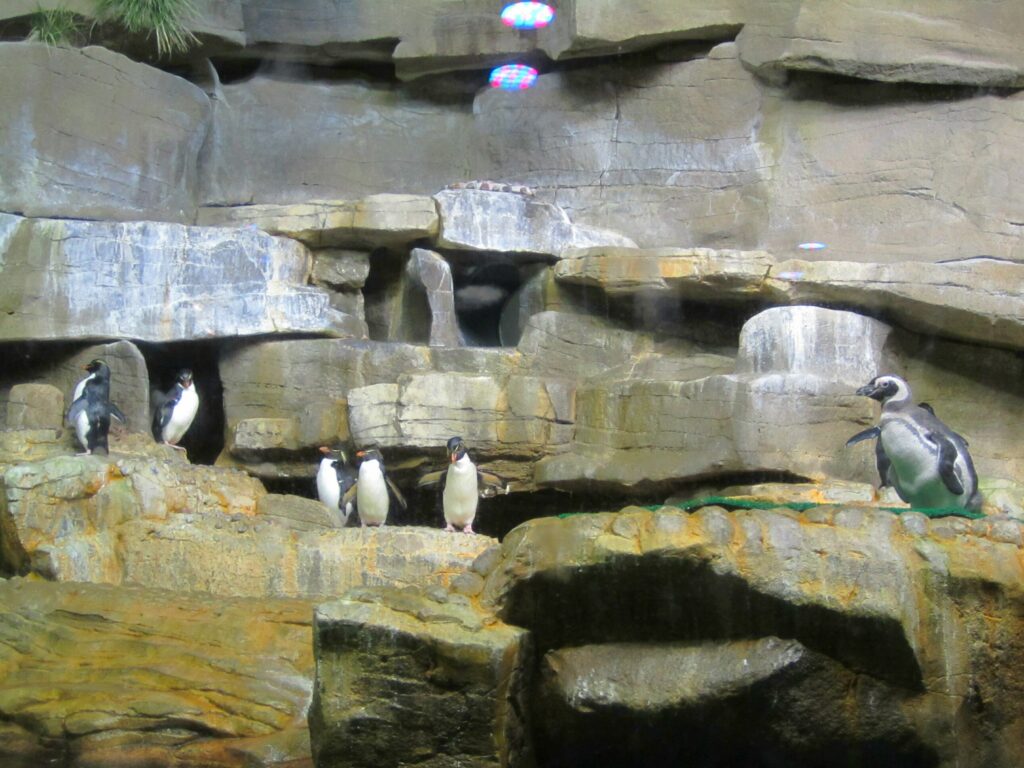 Home to over 8,000 aquatic animals and 1,500 different species, Chicago's Shedd Aquarium is the largest indoor aquarium in the world. I highly recommend getting there early to beat the rush or use the Chicago CityPASS to skip the long entrance lines.
9. Navy Pier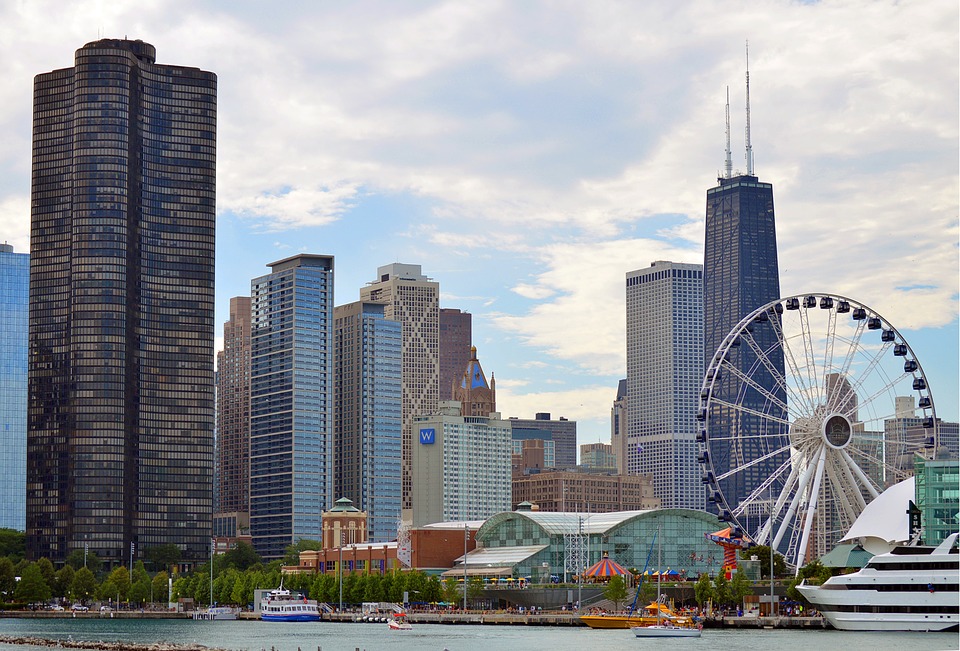 Navy Pier in Chicago is the perfect summer attraction for tourists. It is easy to spot since it's home to a 150-foot high ferris wheel.
This 3,300-foot pier along the shoreline of Lake Michigan is a great place to bike, walk and explore its eateries and attractions.
Spend the day and stay in the evening to enjoy fireworks during the summer months.
10. Eat deep dish pizza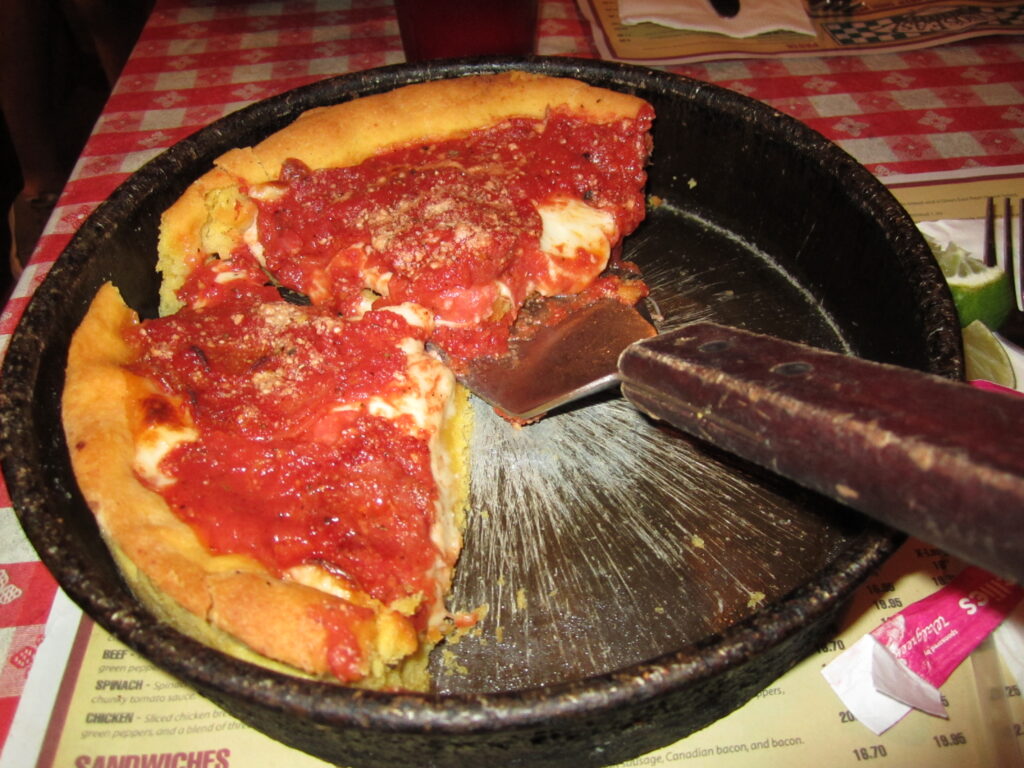 Maybe it's just me, but I can't get enough of Chicago's deep dish pizza. It's my favorite thing to eat while visiting Chicago. You may hear many locals telling you which their favorite deep dish pizzeria is, but my favorite is Lou Malnati's and Gino's East.
What's your favorite deep dish pizzeria in Chicago?
CLICK HERE to read my 3-Day Chicago Itinerary using the CityPASS.
Over to you — what your favorite things to do in Chicago?