You know it's time to start making extra money so you can improve your finances, pay off debt and save for retirement (yes, it's never too early to start saving money). But how?
Today it seems virtually impossible for people to live within their means when they're trying to pay off student debt on an entry-level salary. They've tried to negotiate a raise and worked hard to get a promotion, but growth at their current job is limited. Not to mention that inflation is rising faster than wages.
Don't work 8 hours for a company and then go home and not work on your own goals. That doesn't make sense.
The only way it seems to get ahead is to find a higher-paying position elsewhere, but we all know the job hunting process isn't easy and it makes people feel like garbage when they get rejection letters that say:
"Sorry, the position has already been filled"
"You are not qualified enough"
"You are over qualified"
"You are not the right fit"
Does this sound familiar? Don't worry, there is hope. Instead of coasting along and wishing for surprise money to land in your lap, it's time to take action and start a side hustle.
"But I don't have time and I don't know what side hustle to do".
This is a common excuse many people say when they hear this advice. That's why I wrote this post to share side hustle ideas for a variety of different skills.
Many of these ideas can be done at home in your spare time, are affordable to start, and can be a great way to earn extra money each month.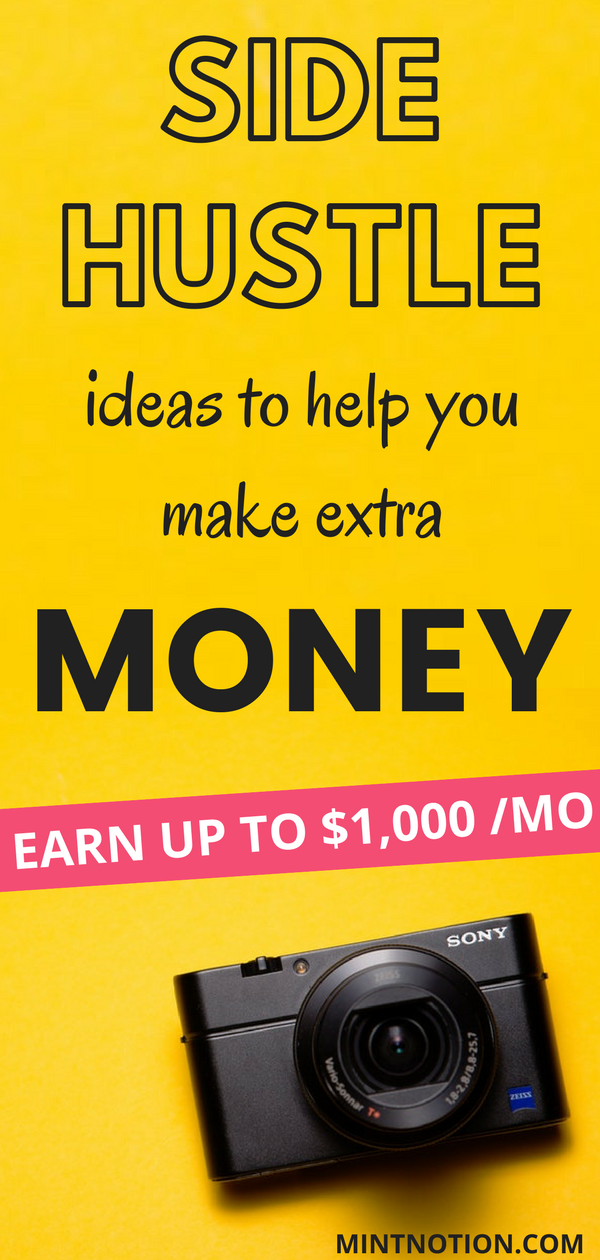 Skill Set: Writing
Start a Blog
Blogging is my favorite side hustle because the start-up costs are low and it can be a great way to make extra money in your spare time. Blogging even has the potential to turn into a full-time job (like it did for me). I knew nothing about blogs or WordPress or websites when I first started and learned everything from scratch. If I could do it, you can too!
You can use my free step-by-step guide here to create your blog. For only $2.95 per month, you can start your own blog and get a FREE domain name when you sign up through my link. This special price is exclusive for Mint Notion readers!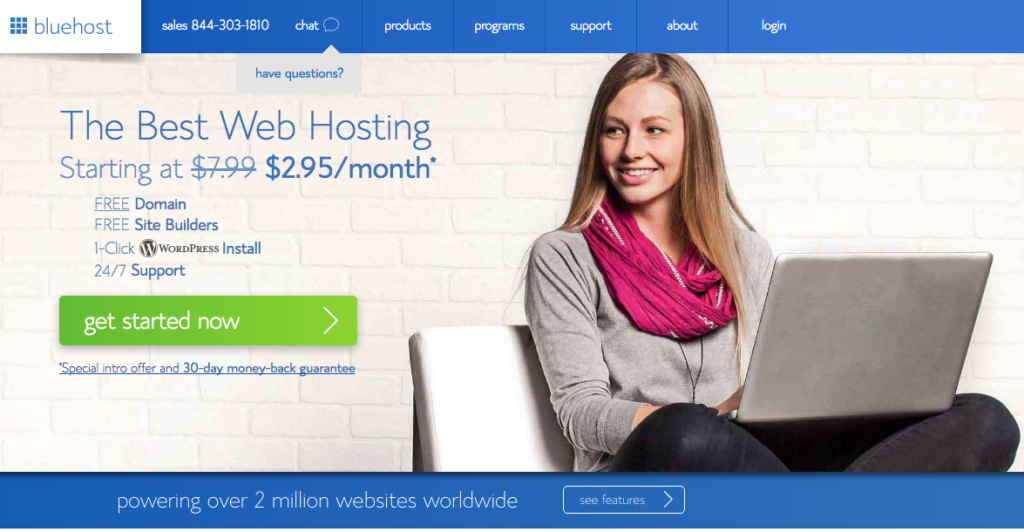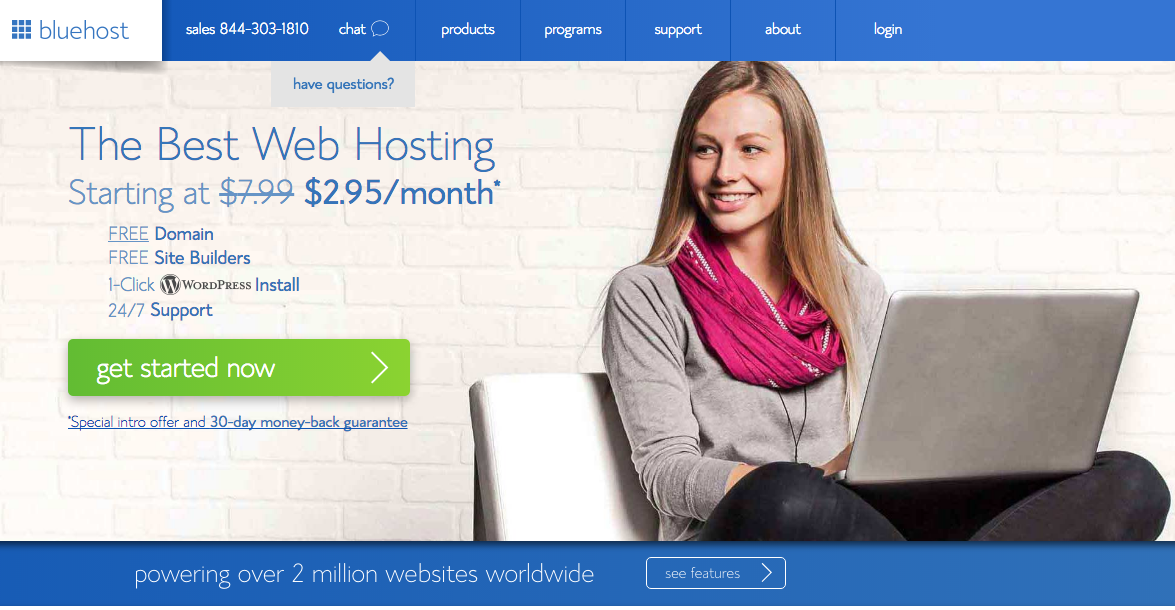 Want a free crash course on how to start a successful blog? I recommend signing up for my free 7-day email course which will teach you everything you need to know about starting a blog, growing your readership and making your first dollar! You can learn more about the course and sign up here!
Not sure how blogs make money? Don't worry, when I first started my blog, I had no idea that blogs could make money or even earn a full-time income. That's why I wrote a detailed post here to share the most common and effective ways bloggers make money.
Freelance Writing
Do you love writing and wish that you could get paid to write? Well, I'm here to tell you that you can! Freelance writing is a popular way to make money from home and it's perfect for those who enjoy writing (obviously)!
Many successful freelance writers can earn thousands of dollars each month, but of course it doesn't start off like that in the beginning. It takes time and dedication, however if writing is something you love, you can turn it into a highly profitable side hustle or even into a full-time job.
The first step to becoming a freelance writer is to launch a blog or website so you can build a portfolio and establish a web presence. You can use my easy step-by-step guide here which will show you how to start your own blog in just a few minutes.
Once you've set up your writing portfolio, you can start making money by pitching to freelance writing companies with your ideas. If you're serious about making money as a freelance writer, I recommend checking out this awesome post: 7 Steps To Become A Paid Freelance Writer
Skill Set: Having an Opinion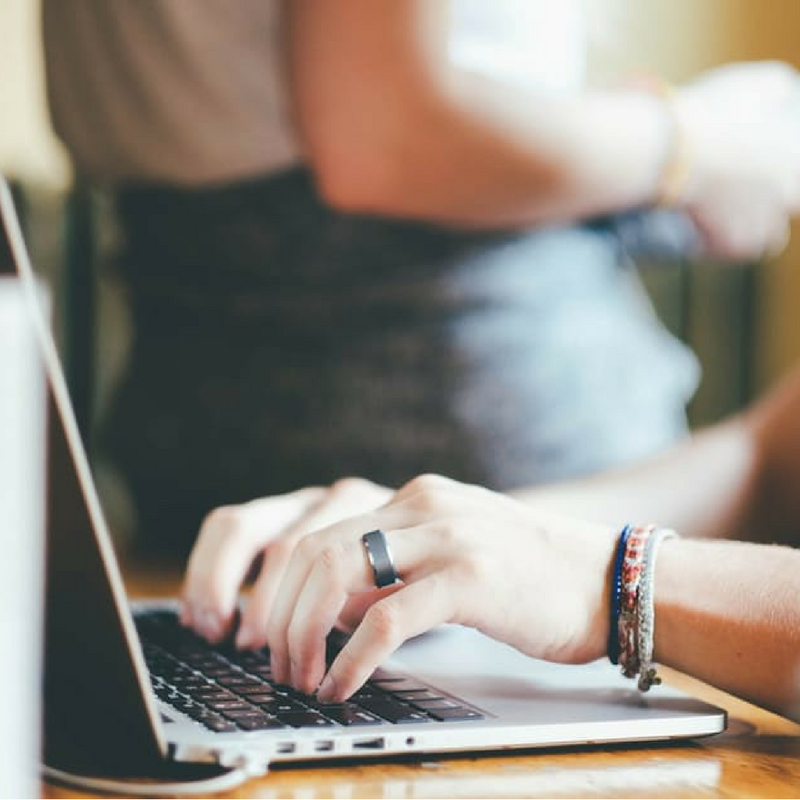 Make money from things you already do
There are many opportunities to make money from things you already do, such as shopping, surfing the internet, taking fun quizzes, playing games, and more. These are not huge money makers, but it can be a great way to earn an extra $100-$300 per month.
Swagbucks: Swagbucks is a simple way to earn gift cards for things you do online. There are many ways to earn points on Swagbucks including filling out surveys, playing games and watching videos. Sign up for Swagbucks and get a $5 bonus.
Ebates: Ebates has over 2,000 stores to choose from, which makes online shopping easy. When you make a purchase, Ebates will track your purchase and deposit the cash you've earned into your Ebates account within a few days. Sign up for Ebates and get a $10 welcome bonus.
Checkout 51: Checkout 51 helps you get cashback on your purchases. You can download the app or browse the available offers online. Then buy these offers at any store and upload your receipt using Checkout 51. Once your purchases have been confirmed, you will receive a credit to your account. When your account reaches $20, you can cash out and Checkout 51 will mail you a check. You can sign up for Checkout 51 here.
Online Surveys
There are many online survey websites that will pay you to complete surveys, play games, do online searches and more. You can fill out the online surveys while eating breakfast, watching TV or on your lunch break – it's that simple. They are free to sign up for and free to use. Survey websites I recommend include:
Skill Set: Sales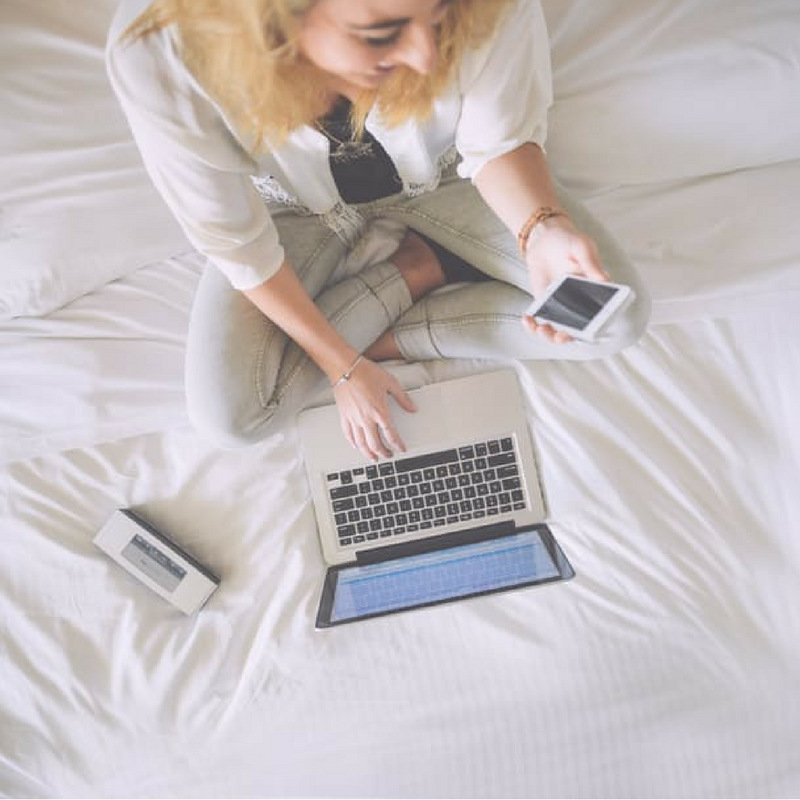 Affiliate Marketing
Affiliate marketing is the process of being rewarded with a commission when you promote other people's (or company's) products. It's a great way to make money online and you don't even need a website or blog to start earning. If you have an engaged following on social media or you often recommend products to friends and family, you can benefit from affiliate marketing.
To learn more about how to make money from affiliates, I recommend signing up for THIS e-course. The course creator makes $100,000 per month from her blog, so I knew that I would be learning from the best. She even made more than $300,000 from ONE blog post. She shares her exact strategies so YOU can do it too. Thanks to the teachings in her course, I have been able to turn my blog into a full-time job!
Stella & Dot
Do you have a passion for fashion and accessories? Stella & Dot is looking for aspiring fashionistas just like you to join their team as an independent stylist — no experience required!
As an independent stylist, you can make money by selling Stella & Dot jewelry and accessories through in-home Trunk Shows or online. You have the flexibility to set your own schedule so you can create a thriving business you love. Trunk Shows can bring in a few hundred dollars in sales and some bring in thousands of dollars!
Whether you're looking for an opportunity to earn "fun money" or a six-figure full-time income, becoming a stylist at Stella & Dot may be a good side hustle for you. To join, you'll initially have to invest $199 which will give you all the tools and training you'll need to become profitable. Plus, you'll get $350 worth of Stella & Dot jewelry and accessories — you get to choose! You can learn more about becoming a stylist here.
Start a Drop Shipping Business
There has never been a better time to start a drop shipping business and some people have turned it into a full-time job.
Drop shipping is a way to run an online store (on Shopify for example), however your online store doesn't keep any inventory in stock and you don't have to ship product. Instead when your online store sells a product, it purchases the item from a third party (at a wholesale price) and it's shipped directly to the customer.
While drop shipping isn't perfect and it involves a lot of hard work, if you sell products that you love, it can be a rewarding side hustle, or full-time job.
Create and Sell a Product
This is a great option for those with an entrepreneurial mindset. Whether it's selling your used stuff online or your own product / service, you have the potential to earn extra money in your spare time.
Some ideas of things you can sell include:
Web Designer
Create beautiful website themes or designs for clients. If you notice that the hotel you're staying at has a poorly designed website, consider pitching your services to them in exchange for money or a complimentary stay.
Arts & Crafts
Start your own online store or sell your art & crafts on websites like Etsy.
Online Coaching / Consulting
Create a website or landing page to advertise your online coaching or consulting services.
Create an eCourse
If you know a lot about a particular niche, consider creating an eCourse to teach others. Popular platforms to host your eCourse include Udemy and Teachable.
Sell your photos
If you enjoy taking photos and are good with your camera, consider selling some of your travel photos.
Skill Set: Hospitality
Make extra money through Airbnb
If you have a cabin, cottage or extra room in your home, consider becoming an Airbnb host to make extra money.
Don't have any extra space? You can choose to become a host for your neighborhood or make money by hosting a unique experience (hiking, cooking classes, and more). You can learn more about Airbnb here.
Make money with Uber
Got a car? Uber is looking for partners like you! As an independent contractor, you've got the freedom and flexibility to drive whenever you have time. It's a great way to make good money in your spare time. When I was taking driving lessons, my instructor was also an Uber Driver in the evening. He said the money he earned was a great way to support his family. Click here to learn more about making money with Uber.
Make money with Uber Eats
Got a bike or car? You can make extra money with Uber Eats! Take a few trips in the morning, evenings or just on the weekends — it's up to you. I love that you can be your own boss with Uber Eats by bringing people things they love while cruising around your city. It's an excellent way to make money! Click here to learn more about making money with Uber Eats.
Make money walking dogs
If you're an animal lover, Rover allows you to earn extra money by walking dogs.  This is a great way to get fit while making extra money. Click here to receive a $25 credit towards your first stay or walk with Rover!
Start a Catering Business
Do you enjoy cooking or baking delicious food? Consider selling your tasty creations to others or offering to cater for business functions, special events or parties. I know someone who started a part-time catering company who now have their own restaurant.
Skill Set: Social Media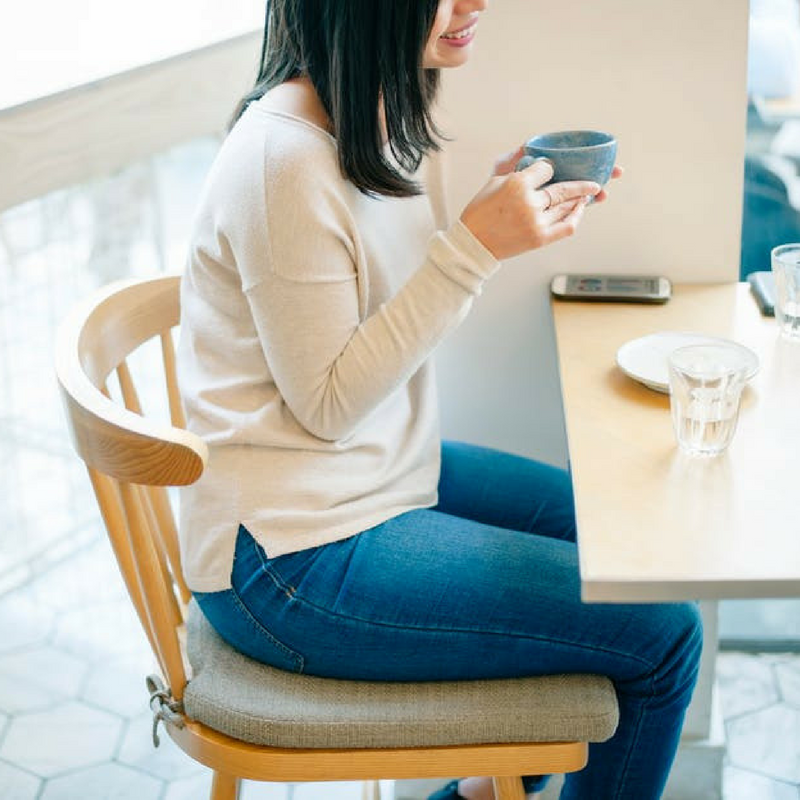 Become a Virtual Assistant
A virtual assistant provides services to organizations, companies or individuals. Instead of working at an office, they work online at home, and it's a surprisingly effective way to make money.
This means that if you're good with social media, graphic design, websites, email marketing, and other related tasks, you can find virtual assistant opportunities to make money in your spare time.
If you're interested in becoming a virtual assistant (VA for short), the first step is to get your own website. Having your own website or blog is not mandatory, but it gives you a chance to highlight your skills and helps others to find you. Building a presence on the web is crucial for helping you land VA work.
To learn more about making money as a virtual assistant, I recommend checking out this great blog post here: Everything You Need To Know About How To Become A Virtual Assistant
Become a Brand Ambassador
If you're good at building an online presence and networking with companies, becoming a brand ambassador might be a fun option for you. I have seen bloggers partner with companies and became a brand ambassador for their product or services.
If you're a fashion blogger, this can include traveling and getting paid to promote the company's brand at events. If you're a travel blogger, this can include traveling and getting paid to promote a new hotel.
You don't have to own a blog to become a brand ambassador though. You can build your social media presence on Instagram, YouTube or write articles for other blogs and online magazines.
Skill Set: Hoarding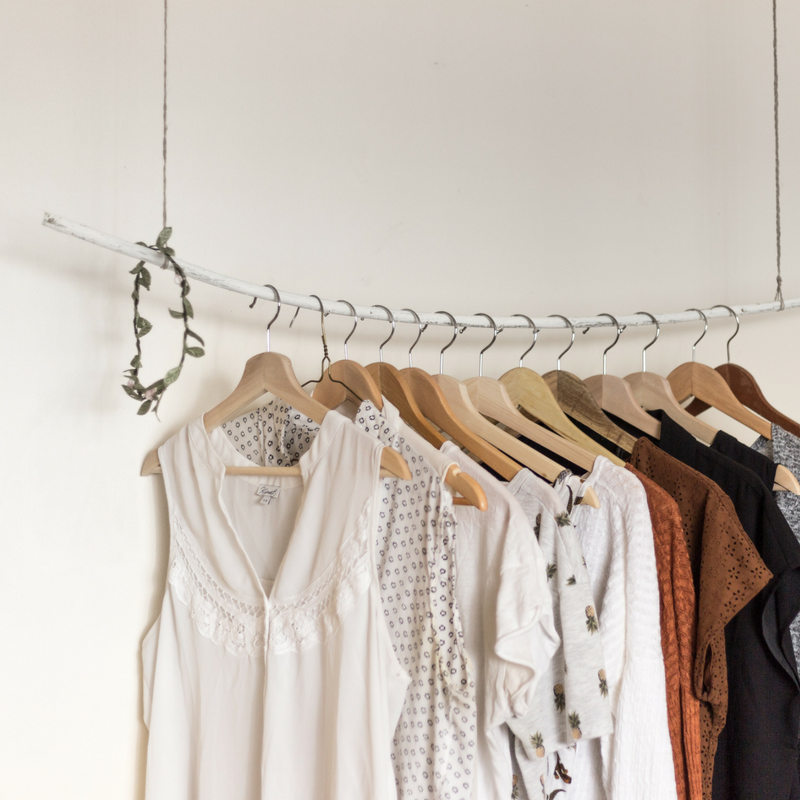 Sell your items online
Selling your stuff is one of the easiest ways you can make money online. Here are some tips to help you get started:
Sell your gently used stuff:
Selling your gently used items is a great way to make money online. It also plays double duty in helping you to declutter and get organized. My sister and I recently went through our closets and sold some of our clothing and accessories. This was a great way to earn some extra cash.
There are a few things to keep in mind when selling your used items online:
Take good photos
While you don't need a fancy camera to take good photos, you'll want to make sure that you have good lighting. Quality photos can help make your product stand out and lead to more sales.
Sign up for PayPal
This is the standard for doing business online. PayPal makes it easy to receive and send payments.
Be prepared to negotiate the price
Depending on what you are selling, be prepared for your customer to try and negotiate the price.
Be honest
If you are selling a handbag that has a small stain on the interior lining, make sure to be honest and let your customer know.
Some of my favorite websites for selling your gently used items are:
Rent out your clothing for a fee
If you have designer or brand name items in your closet, consider renting them out to others. There are lots of websites where you can rent your clothing out and earn extra money.
Skill Set: Teaching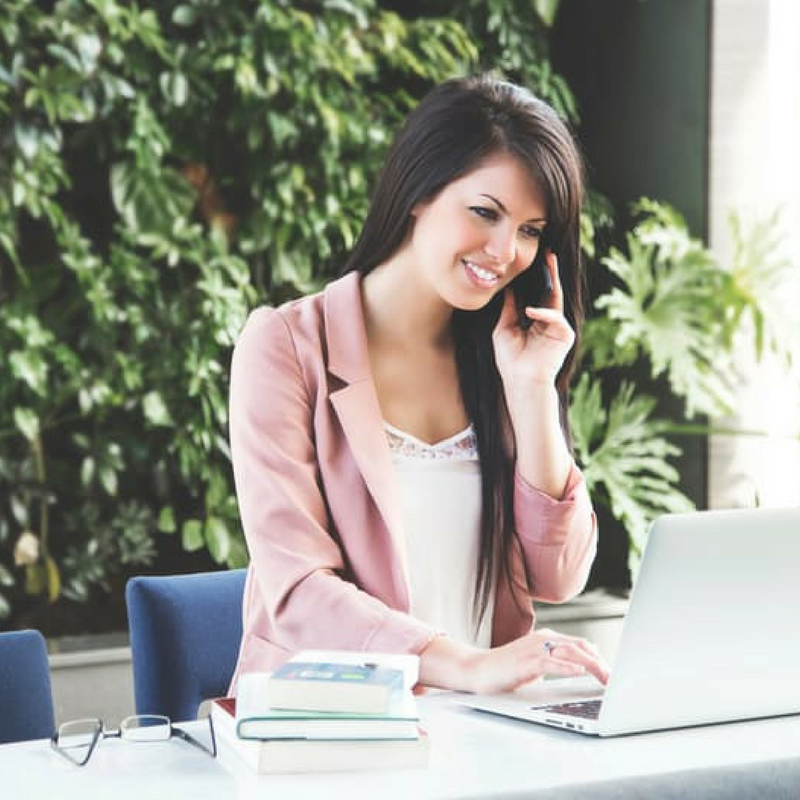 Online Coaching
If you have a skill and are passionate about a certain topic or niche, you can offer your services with one-on-one online coaching. This can be a great side hustle to earn extra income.
Tutor
Are you knowledgeable on a particular subject? When I was in high school, I needed some extra help with my math homework and hired a tutor. You can help someone learn a language, prepare for an exam, etc.
Skill Set: Photography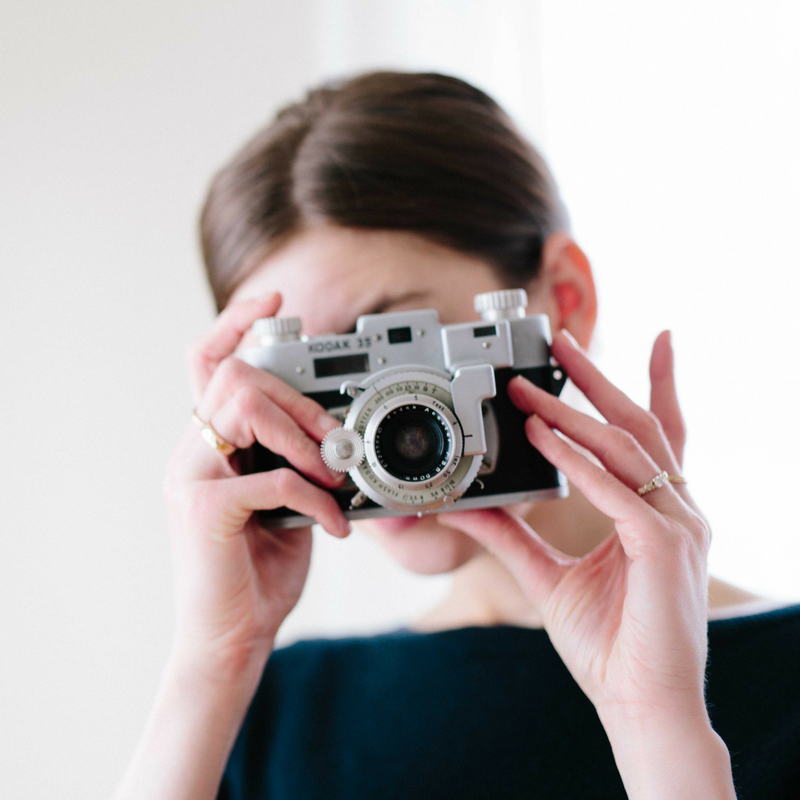 Sell Stock Photos
Are you good at taking photos? There are lots of opportunities to sell stock photos online. Many small businesses, bloggers, and online entrepreneurs are looking for good quality stock photos. Shutterstock is a good place to sell your photos for cash.
Offer your services
If you're good at taking photos, another idea is to offer your services as a side hustle. You can take photos for weddings, parties, special events, engagement sessions, baby photos, and more.
Over to you — what are your favorite ways to make extra money?
Get Out Of Debt Checklist
Get my FREE Get Out Of Debt Checklist. Start saving money today!

Please view our privacy policy.


Have a question or comment? Please send me an email at