You know it's time to start making extra money so you can improve your finances, pay off debt and save for retirement (yes, it's never too early to start saving money). But how?
Today it seems virtually impossible for people to live within their means when they're trying to pay off student debt on an entry-level salary. They've tried to negotiate a raise and worked hard to get a promotion, but growth at their current job is limited. Not to mention that inflation is rising faster than wages.
Don't work 8 hours for a company and then go home and not work on your own goals. That doesn't make sense.
The only way it seems to get ahead is to find a higher-paying position elsewhere, but we all know the job hunting process isn't easy and it makes people feel like garbage when they get rejection letters that say:
"Sorry, the position has already been filled"
"You are not qualified enough"
"You are over qualified"
"You are not the right fit"
Does this sound familiar? Don't worry, there is hope. Instead of coasting along and wishing for surprise money to land in your lap, it's time to take action and start a side hustle.
"But I don't have time and I don't know what side hustle to do".
This is a common excuse many people say when they hear this advice. That's why I wrote this post to share side hustle ideas for a variety of different skills.
Many of these ideas can be done at home in your spare time, are affordable to start, and can be a great way to earn extra money each month.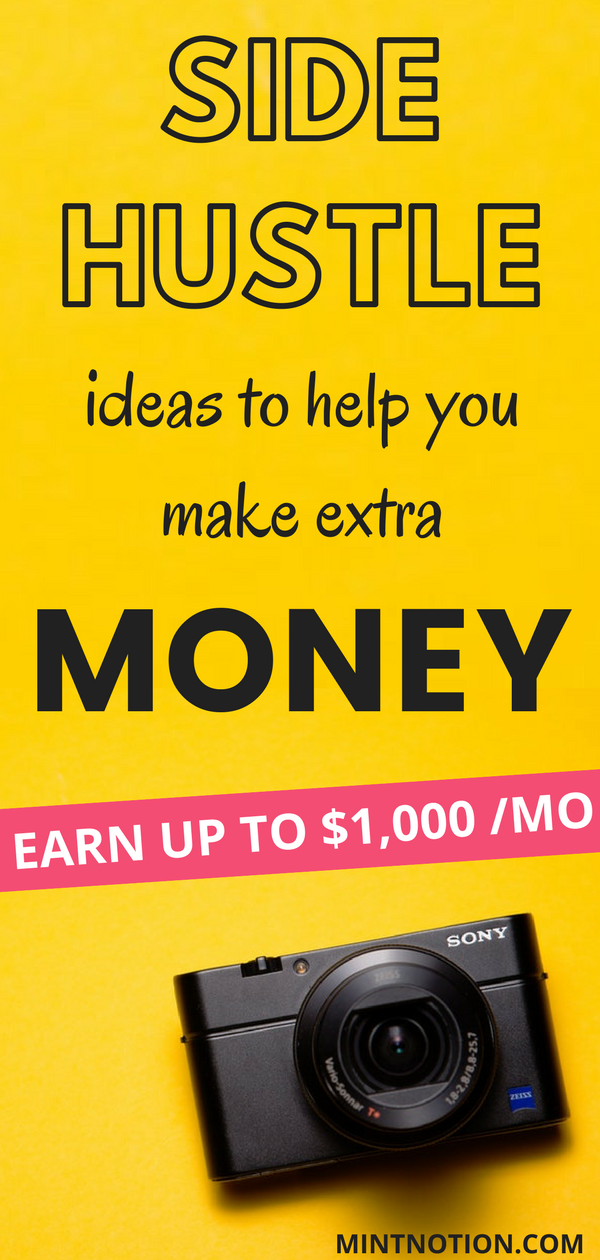 Skill Set: Writing
Start a Blog
Blogging is my favorite way to make money online because:
The start-up costs are low
You can blog in your spare time
No tech knowledge required
Blogging can be a simple side hustle, or it can turn into a full-time job (like it did for me). It's up to you!
If you're interested in starting your own blog, check out my free step-by-step guide. It'll show you how to easily get started. It takes just a few minutes to get your blog up and running. Anyone can do it!
I didn't know anything about blogs when I first started this website. I learned everything from scratch. Now I love connecting with people all over the world. It's pretty amazing how special blogging can be. Need some inspiration? Check out the best ways to make money as a new blogger here.
Blue Host is offering a great deal right now for getting your blog up and running. They make it quick and easy to get started. It's the web hosting company I used to start this blog, which is why I like recommending them. No tech knowledge required!
Save over 60% off the price of your blog with this special offer (expiring soon)!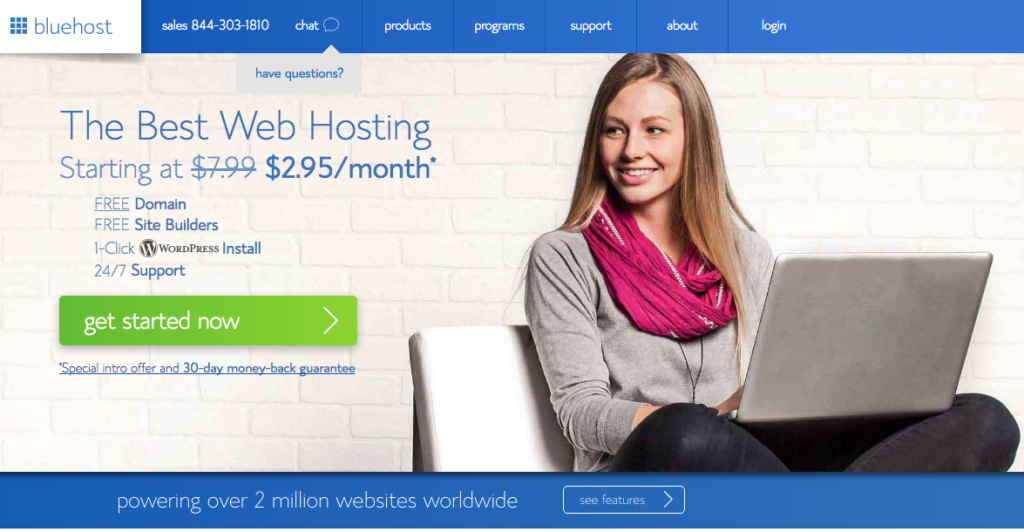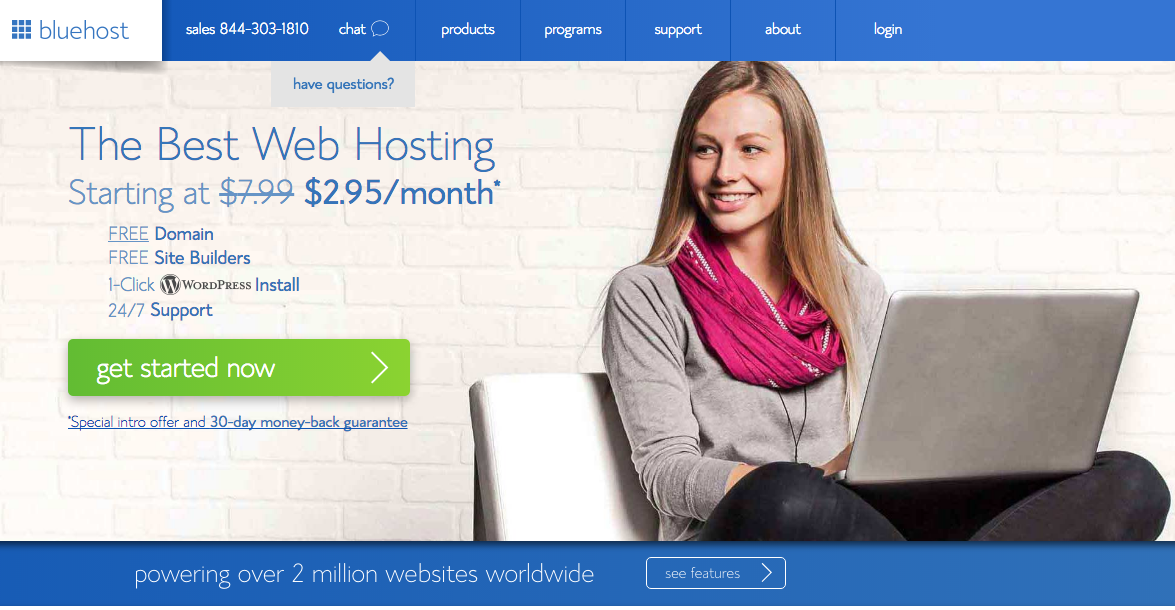 Freelance Writing
Do you love writing and wish that you could get paid to write? Well, I'm here to tell you that you can! Freelance writing is a popular way to make money from home and it's perfect for those who enjoy writing (obviously)!
Content is king and websites are always looking for new content to share with their readers. This is a good option if you're not ready yet to launch your own blog, but want to dip your toes into writing. As of May 2011, freelance writers earned a mean of $97,300 per year (or $46.78 per hour), according to the U.S. Bureau of Labor Statistics.
To help you stand out from the crowd and jumpstart your success, I recommend checking out 30 days or less to freelance writing success.
No skills or experience required!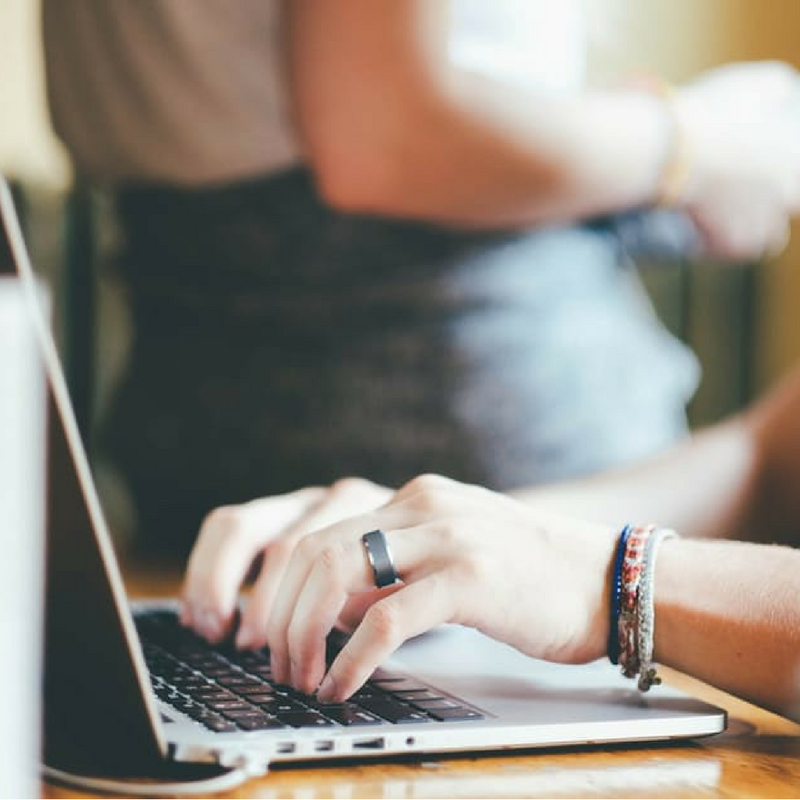 Earn cash back when shopping

Ebates is free to join and it's my favorite way to earn cash back when shopping online. Ebates will even apply coupons automatically at checkout, so you'll always know you're getting the best deal.
Plus, you'll get a free $10 welcome bonus just for signing up.
I use Ebates all the time when shopping online and have been able to earn over a thousand dollars through them. Pretty awesome right?
How to claim your free $10:
Start here to sign up for Ebates. (It's free to join)
Find your store on Ebates next time you need to buy something. It's connected to over 2,000 stores, including Amazon, Target, and Walmart. You'll need to spend at least $25 on your first purchase within 90 days.
Your Ebates account will be credited with reward points. Get this cash sent to a PayPal account or choose to receive a Big Fat Check from Ebates. It's up to you!
For Canadian shoppers, you can click here to sign up for Ebates (free $5 welcome bonus).
Get paid to do Online Surveys
Companies are willing to pay you to get your opinion. If you're looking for an easy way to make money fast, this can be a great option. I started doing online surveys when I was in college to help me make extra money. It's been a good way to help my bank account grow each month.
PRO TIP: Earn the most money when you sign up for several survey websites. Then you'll get to choose the surveys which pay the most money. Save time and earn more cash!

Survey Junkie – This is my favorite legit survey company and it's a great way to make money. It's one of the largest survey companies in the world. It's similar to Swagbucks, where you'll earn points for each survey you complete. Then you can exchange your points for cash paid directly to a PayPal account, or you can redeem your points for a gift card. It's super easy.
Sign up to start making money with Survey Junkie today
---
Inbox Dollars – This website will pay you for each survey you complete. It's an easy way to make extra money.
Join Inbox Dollars for free to make money
---
Swagbucks – This is one of the most popular survey websites. I've been using Swagbucks for years to earn free gift cards. For each survey you complete, you'll earn "swagbucks" which can be redeemed for free gift cards, or you can get cash paid to a PayPal account. Plus, you'll get a free $5 welcome bonus just for signing up today.
Sign up for Swagbucks and claim your free $5 here
---
Harris Poll Online – This is one of the oldest legit survey companies around. It's also open to many countries, which is great for international readers. For each survey you take, you'll earn HIpoints. These points can be redeemed for gift cards to retailers and restaurants such as Amazon, iTunes, and Starbucks. Plus, you can receive an entry to their quarterly $10,000 sweepstakes.
Sign up to start making money with Harris Poll today
Skill Set: Sales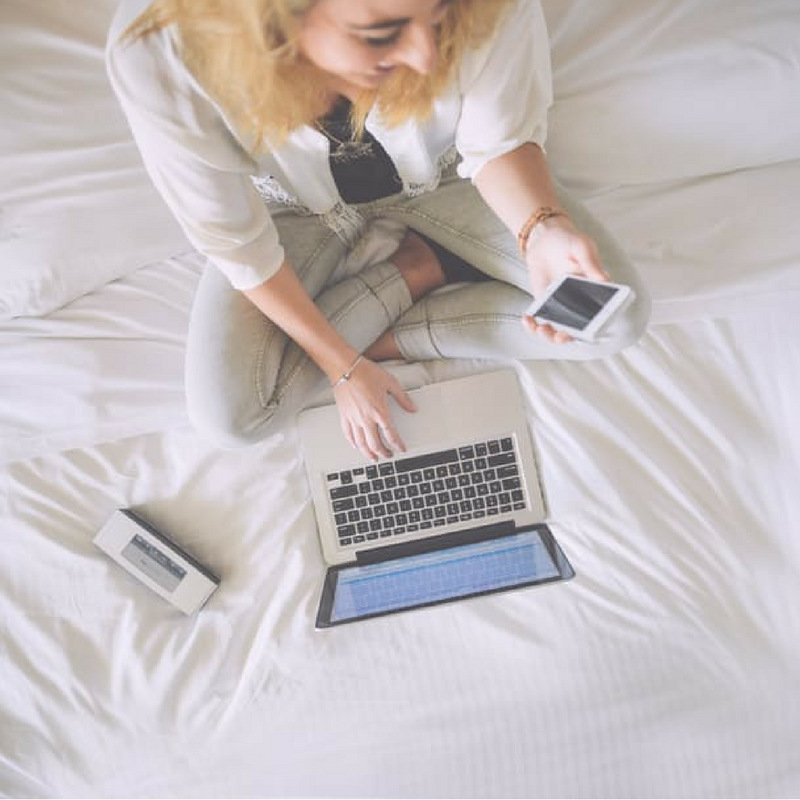 Affiliate Marketing
This is how I earn thousands of dollars a month from blogging without selling anything. It's easy to get started making extra money with affiliate marketing. But, it's not a get rich-quick thing. It will take time to generate enough traffic before you start making a decent income.
If you're interested in learning more about making money from affiliate marketing, I recommend checking out this course. This course has helped me grow my blog from $0 to $10K per month.
Stella & Dot
Do you love fashion and accessories? Stella & Dot is looking for aspiring fashionistas just like you to join their team as an independent stylist — no experience required!
As an independent stylist, you can make money by selling Stella & Dot jewelry and accessories through in-home Trunk Shows or online. You have the flexibility to set your own schedule so you can create a thriving business you love. Trunk Shows can bring in a few hundred dollars in sales and some bring in thousands of dollars!
To sign up, you'll need to invest in a starter kit, which costs $199. This will give you all the tools and training you need to become profitable. Plus, you'll also get $350 worth of free Stella & Dot jewelry and accessories — you get to choose! You can learn more about becoming a stylist here.
Start a Drop Shipping Business
There has never been a better time to start a drop shipping business and some people have turned it into a full-time job.
Drop shipping is a way to run an online store (on Shopify for example), however your online store doesn't keep any inventory in stock and you don't have to ship product. Instead when your online store sells a product, it purchases the item from a third party (such as Oberlo) and it's shipped directly to the customer.
While drop shipping isn't perfect and it involves a lot of hard work, if you sell products that you love, it can be a rewarding side hustle, or full-time job.
Create and Sell a Product
This is a great option for those with an entrepreneurial mindset. Whether it's selling your used stuff online or your own product / service, you have the potential to earn extra money in your spare time.
Some ideas of things you can sell include:
Web Designer
Create beautiful website themes or designs for clients. If you notice that the hotel you're staying at has a poorly designed website, consider pitching your services to them in exchange for money or a complimentary stay.
Art & Graphics
Start your own online store or sell your graphic designs on CafePress.
Online Coaching / Consulting
Create a website or landing page to advertise your online coaching or consulting services.
Create an eCourse
If you know a lot about a particular niche, consider creating an eCourse to teach others. Popular platforms to host your eCourse include Thinkific and Udemy.
Sell your photos
If you enjoy taking photos and are good with your camera, consider selling some of your travel photos. Shutterstock is a great place to make money selling your photos.
Skill Set: Hospitality
Make extra money through Airbnb
Do you have a spare room in your home that you're not using? Make extra money by listing your extra space on Airbnb. In Toronto for example, you have the potential to earn up to $980 per month by renting out your spare room to a couple.
To get started, head to Airbnb's calculator to see how much money you could be making.
Make money with Uber
Got a car? Uber is looking for partners like you! As an independent contractor, you've got the freedom and flexibility to drive whenever you have time. It's a great way to make good money in your spare time. When I was taking driving lessons, my instructor was also an Uber Driver in the evening. He said the money he earned was a great way to support his family.
Make money with Door Dash
You can make extra money by delivering meals to people who request them through DoorDash.
As a "Dasher", you have the flexibility to set your own hours and work as much or as little as your want. This means how much money you make it up to you.
All you need to get started is to be at least 18 years of age and have a smartphone. You can use any insured car to deliver, or you can use a motorcycle, scooter, bicycle, or even walk in some markets.
If you're interested in becoming a Dasher, you can learn more and sign up here.
Make money walking dogs
If you love hanging out with dogs, pet sitting through Rover might be your perfect side hustle. This online network connects dog walkers and sitters to dog owners in your area. The best part is, you get to set your own rates, so you can make sure you're charging a fair price. You can click here to learn more and sign up today.
Start a Catering Business
Do you enjoy cooking or baking delicious food? Consider selling your tasty creations to others or offering to cater for business functions, special events or parties. I know someone who started a part-time catering company who now have their own restaurant.
Skill Set: Social Media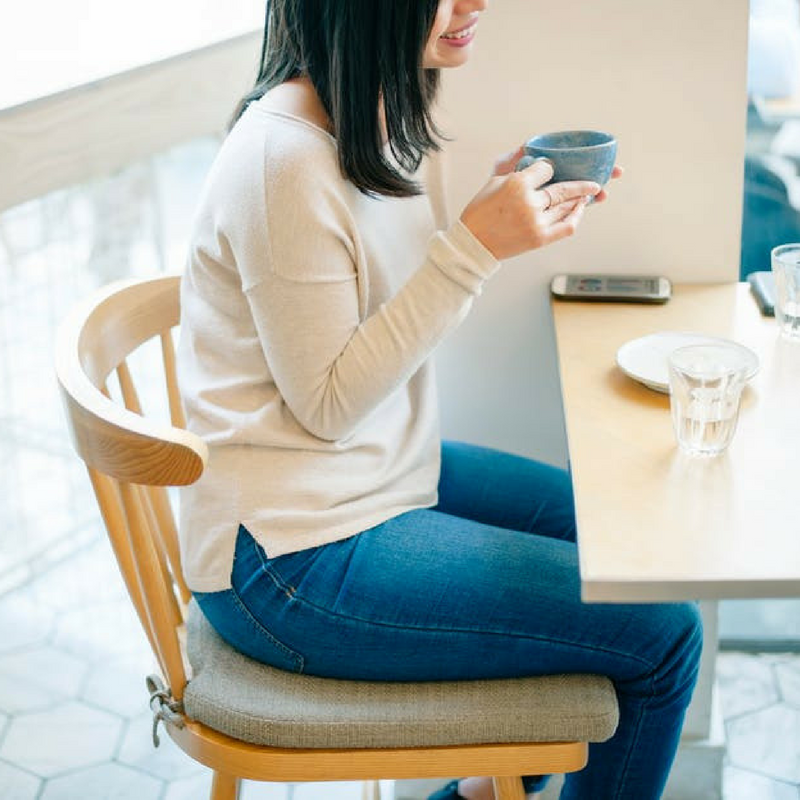 Become a Virtual Assistant
A virtual assistant provides services to organizations, companies or individuals. It can be a great way to make extra money online. Whether it's responding to emails, graphic design, or proofreading, there's a wide range of tasks a VA can offer. Check out this list of 150+ services you can offer as a virtual assistant.
To learn more about making money as a virtual assistant, I recommend checking out this great blog post here: Everything You Need To Know About How To Become A Virtual Assistant
Become a Brand Ambassador
If you're good at building an online presence and networking with companies, becoming a brand ambassador might be a fun option for you. I have seen bloggers partner with companies and became a brand ambassador for their product or services.
If you're a fashion blogger, this can include traveling and getting paid to promote the company's brand at events. If you're a travel blogger, this can include traveling and getting paid to promote a new hotel.
You don't have to own a blog to become a brand ambassador though. You can build your social media presence on Instagram, YouTube or write articles for other blogs and online magazines.
Skill Set: Hoarding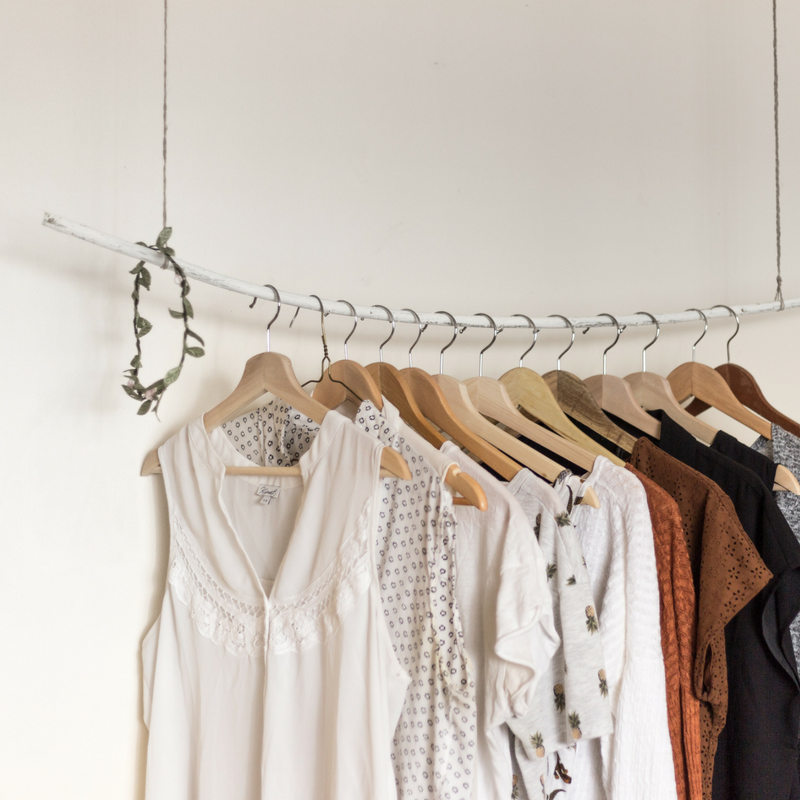 Sell your items online
Selling your stuff is one of the easiest ways you can make money online. Here are some tips to help you get started:
Sell your gently used stuff:
Selling your gently used items is a great way to make money online. It also plays double duty in helping you to declutter and get organized. My sister and I recently went through our closets and sold some of our clothing and accessories. This was a great way to earn some extra cash.
There are a few things to keep in mind when selling your used items online:
Take good photos
While you don't need a fancy camera to take good photos, you'll want to make sure that you have good lighting. Quality photos can help make your product stand out and lead to more sales.
Sign up for PayPal
This is the standard for doing business online. PayPal makes it easy to receive and send payments.
Be prepared to negotiate the price
Depending on what you are selling, be prepared for your customer to try and negotiate the price.
Be honest
If you are selling a handbag that has a small stain on the interior lining, make sure to be honest and let your customer know.
Some of my favorite websites for selling your gently used items are:
Rent out your clothing for a fee
If you have designer or brand name items in your closet, consider renting them out to others. There are lots of websites where you can rent your clothing out and earn extra money.
Skill Set: Teaching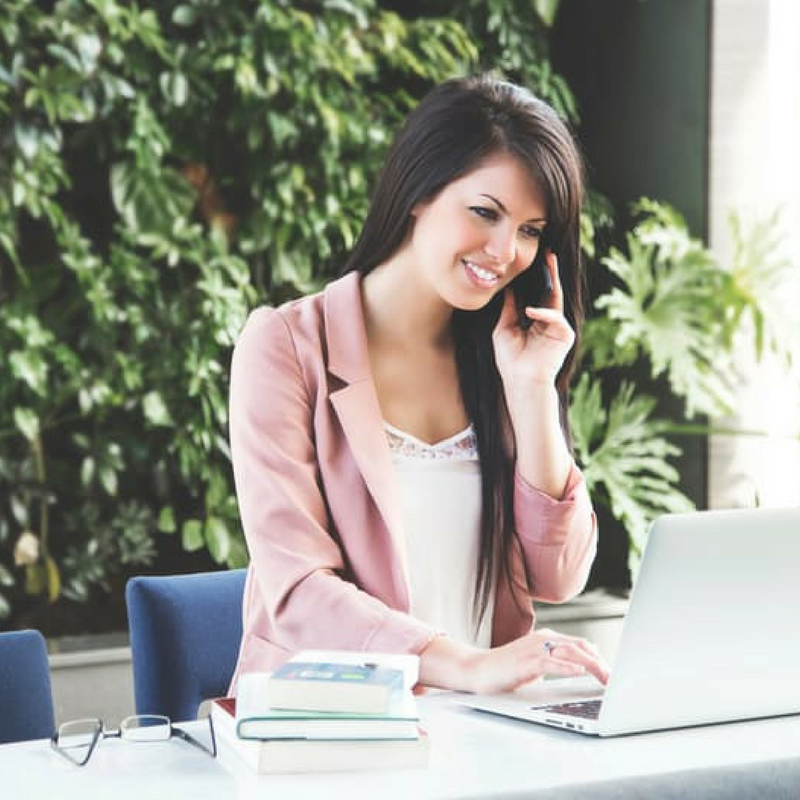 Online Coaching
If you have a skill and are passionate about a certain topic or niche, you can offer your services with one-on-one online coaching. This can be a great side hustle to earn extra income.
Tutor
Are you knowledgeable on a particular subject? When I was in high school, I needed some extra help with my math homework and hired a tutor. You can help someone learn a language, prepare for an exam, etc.
Skill Set: Photography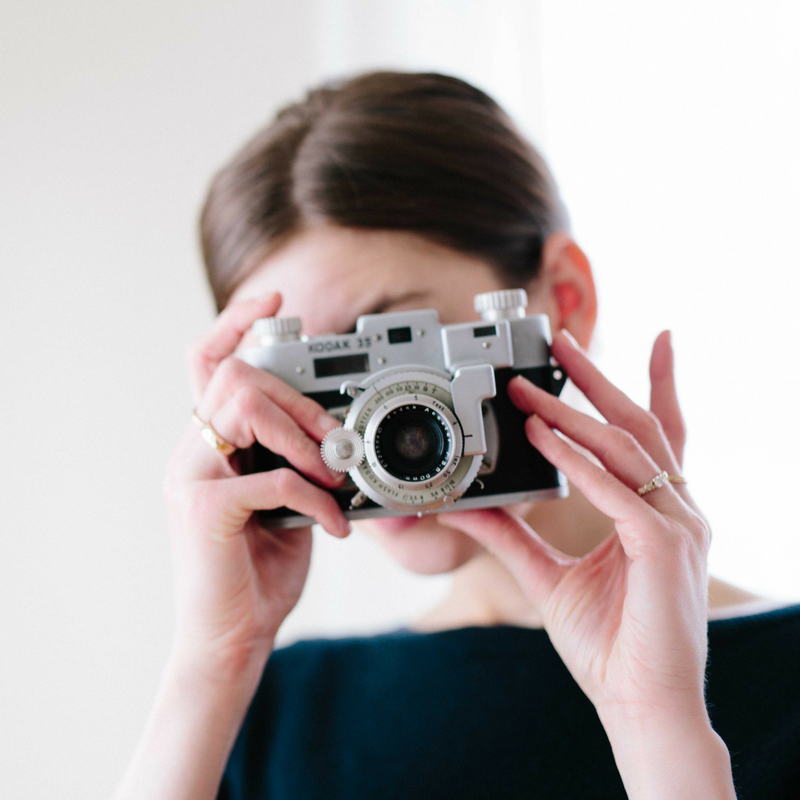 Sell Stock Photos
Are you good at taking photos? There are lots of opportunities to sell stock photos online. Many small businesses, bloggers, and online entrepreneurs are looking for good quality stock photos. Shutterstock is a good place to sell your photos for cash.
If you'd like to improve your photography skills, I recommend checking out Pinch of Yum's Photography ebook. Even though her book is about food photography, her tips can be applied to any type of photography. This is a great resource for learning how to take amazing photos.
Offer your services
If you're good at taking photos, another idea is to offer your services as a side hustle. You can take photos for weddings, parties, special events, engagement sessions, baby photos, and more.