With over 15 million visitors last year, Paris is one of the most popular destinations for tourists. It is home to some of the most luxurious hotels and restaurants in the world, which makes it quite expensive but not out of reach for those traveling on a budget.
Living in North America means that traveling anywhere outside of the continent can be pricey, but fortunately I was able to get a great deal for my trip to Paris.
Hotel + flights + taxes for 7 nights came to $1,000 Canadian dollars.
A couple of advantages I had were:
I booked my trip 3 months before my departure date
Traveling during the winter is usually less expensive than traveling in the summer.
There are a number of ways to save money when visiting Paris though. Here are my top tips for how to visit Paris on a budget!
Related Posts: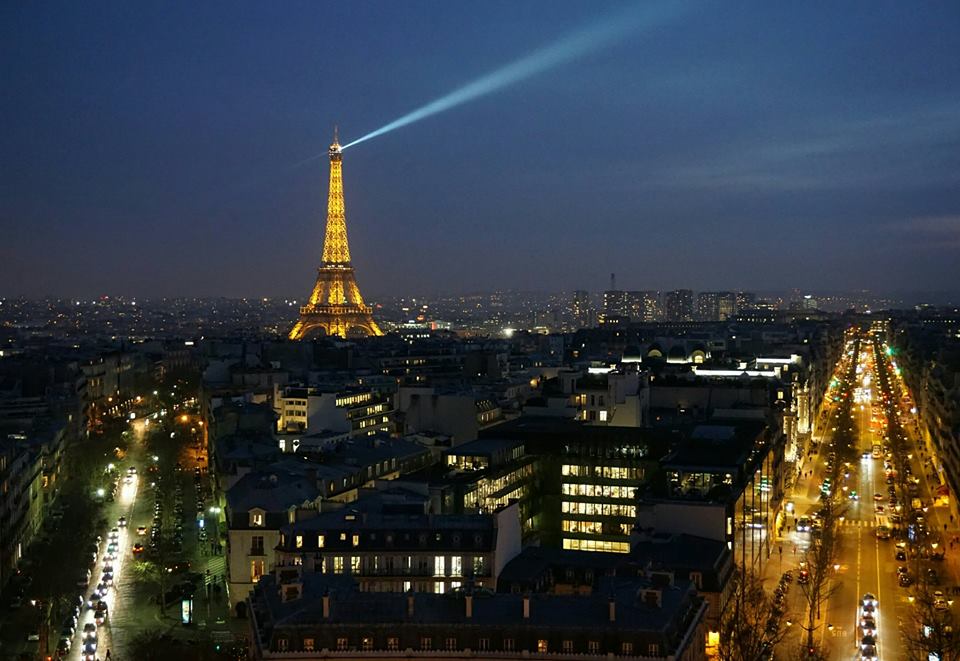 Booking your flight
When booking your flight to Paris, it's best to start looking a few months before your desired departure date. I like using Skyscanner to compare flight prices. This is my favorite tool for finding cheap airfare.
While last minute deals can sometimes be found, booking in advance usually offers the best price.
Consider booking a bundle or vacation package as this can save you some money. (I saved $200 by booking my flight and hotel together on Expedia).
Related: 23 secrets to booking cheap flights
Booking your hotel
Traveling on a budget doesn't mean you have to stay at a hostel. (I have nothing against hostels, but I prefer to have a private room and bathroom.)
I like to look for three things when it comes to accommodation:
it must be clean
it must have a private bathroom
it must be centrally located
I stayed about a 5-minute walk south of Pigalle station, at Hotel St. Georges Lafayette, and found this to be an affordable area for accommodation.
While the area around Moulin Rouge can be a bit seedy at night, I never felt unsafe in the neighborhood around the hotel and wouldn't hesitate to stay there again.
Some people like to stay outside of city and take the train into Paris each day. This is because hotels in the suburbs of Paris tend to be cheaper, but keep in mind that you lose time when you have to commute back and forth and transportation costs can easily add up each day.
Depending on the length of your stay, you may want to consider a vacation rental that offers a kitchen so you can cook some of your meals instead of eating out.
Accommodation websites like Airbnb can offer affordable rates at a variety of properties around the city. (Click the Airbnb link to get a $50 CAD coupon for your next stay).
Just like booking your flight, you will find the best hotel and accommodation prices when you start looking in advance. Waiting until the last minute could mean that places are full or prices are outside of your budget.
Related: 18 ways to save money on hotel accommodation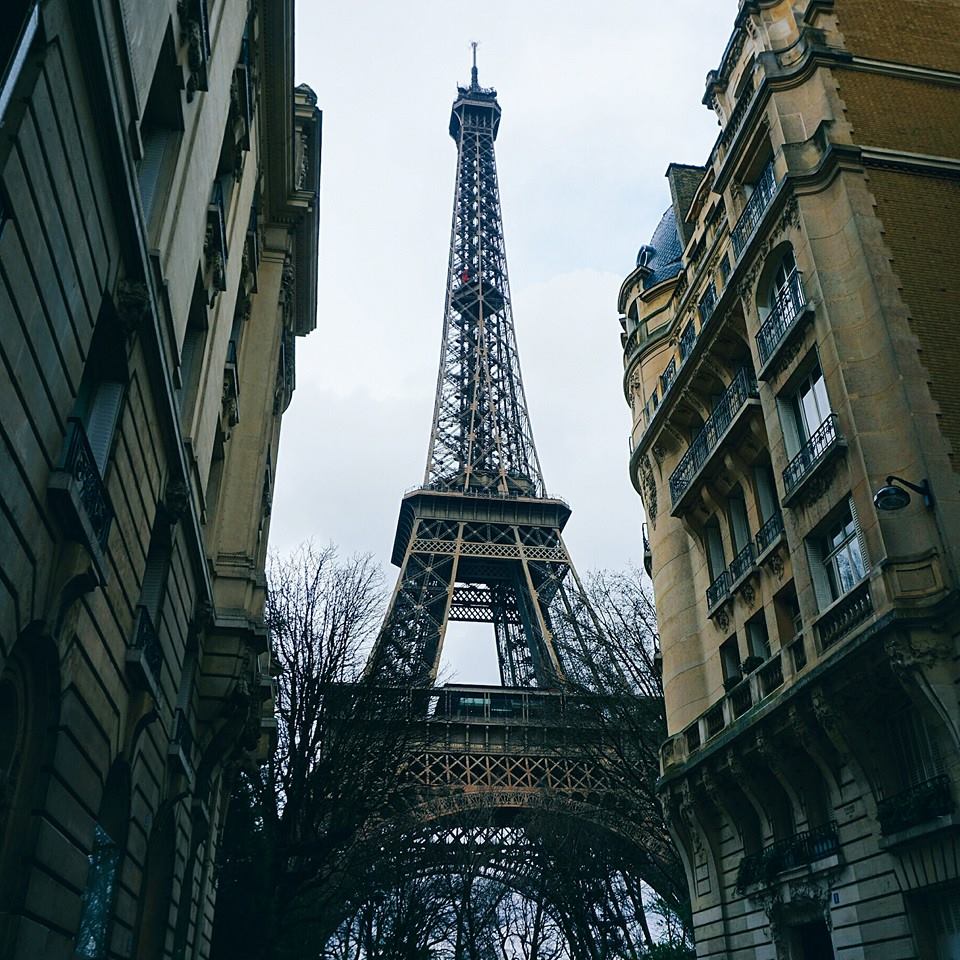 My must-have Paris accessories:
Click the product to shop
Transportation
When arriving in Paris, there are a few options available to get to your hotel:
You can take public transit (the cheapest option)
share a shuttle with other travelers
take a private shuttle to your hotel
I suggest researching to see what the best option is for you.
I don't recommend renting a car in Paris since there is really no need for one. Paris is a very walkable city and their public transportation is easy to use. (I used it every day and getting to Versailles on the RER train was easy and affordable too).
Taxis are quite expensive in Paris and going a short distance can end up costing an arm and a leg. Avoid taking a taxi if possible and don't be afraid to use their public transit. I found the video below quite helpful.
Sightseeing & Attractions
Visiting Paris for the first time can be stressful. Paris is a big city and there's lots of fun things to do and see. It can be challenging to plan an itinerary and determine which attractions to spend your money on.
The good new is you don't need to plan your Paris trip alone. After doing a lot of research for my own vacation, I discovered the Paris Pass. This pass can be a great tool for planning your holiday.
I used the Paris Pass, which helped me easily plan my itinerary and visit all the top attractions in the city. With the Paris Pass, I saved time, money, and enjoyed stress-free sightseeing.
PRO TIP: Buy the pass online to save extra money off the retail price. To buy the Paris Pass, click here to go to the official website.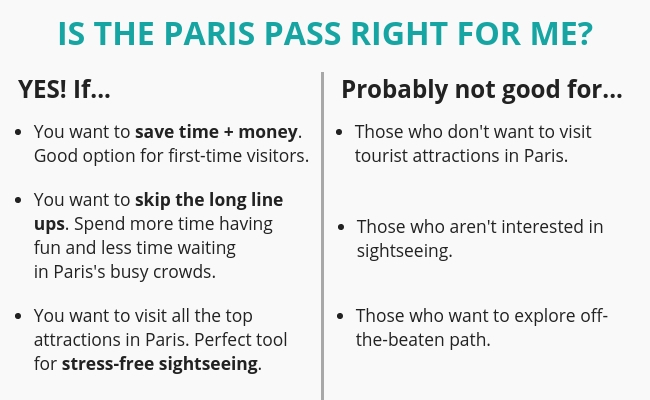 Here's what's included in the Paris Pass:
The Paris Pass is a sightseeing card which gives you FREE entry to the city's top tourist attractions, including a free Hop on Hop off bus tour, the Louvre Museum, and the Palace of Versailles.
Hop on Hop off Bus Tour
Standard Entry Price
Adult: €34.00
FREE with the Paris Pass
Standard Entry Price
Adult: €15.00
FREE with the Paris Pass
Palace of Versailles
Standard Entry Price
Adult: €18.00
FREE with the Paris Pass
Plus, you can use the Paris Pass to get free entry to 60+ other attractions, museums, and tours in the city, including an unlimited Paris transit card to cover all your transportation needs. I used the Paris metro everyday during my trip and found it easy to get around to all the different neighborhoods.
How to get your Paris Pass:
Step 1: Choose which pass duration you want to buy (2, 3, 4 or 6 day). You can click here to purchase your Paris Pass from the official website.
Step 2: Download your mobile pass instantly using the Paris Pass App. If you prefer a physical pass, simply opt for delivery (they deliver worldwide) or collect on arrival in Paris.
Step 3: You now have FREE access to any of the 60+ top Paris attractions included for the duration of your pass. You can activate your pass anytime within 12 months from the date of purchase.
Step 4: Download the free guide book, which is included with your purchase. Use this book to help you easily plan your itinerary.
Food & Drink
There is no doubt that dining out in Paris can be very expensive. Compared to other major cities I've been to, Paris was one of the most expensive for food. However, it is still possible to eat well while staying on budget.
When booking your hotel, try to find a place that offers an affordable breakfast (don't pay more than 6 euros for breakfast). I chose to pass on the breakfast my hotel offered and instead brought granola bars with me since we were up early and needed something on the go.
On mornings when I didn't feel like a granola bar, we went to Brioche Dorée (which was a chain place) and close to our hotel. I love their pain au chocolat!
One way to stay on budget is to make one meal a day a sit-down meal. This can either be lunch or dinner. We choose to make dinner our sit down meal of the day since we were on-the-go throughout the day and wanted to relax in the evening.
For lunch, there are many places available that offer a special which includes 1 sandwich + 1 dessert + 1 drink for a fixed price (usually around 10 euros or less).
Another option is to visit a local grocery store where you can find affordable lunch options or munch on some delicious street food – did someone say Nutella crepes?
At dinner, most places offer a pre-fix menu for a set price.
This usually includes 1 appetizer + 1 entrée + 1 dessert (1 entrée + 1 plat principal + 1 dessert).
Sometimes it will come with wine as well.
(I found wine to be quite expensive at restaurants but very affordable at the grocery stores).
The pre-fix menu offers the best value, but if you are not very hungry I suggest ordering a la carte.
Related: 70 genius ways to save money on travel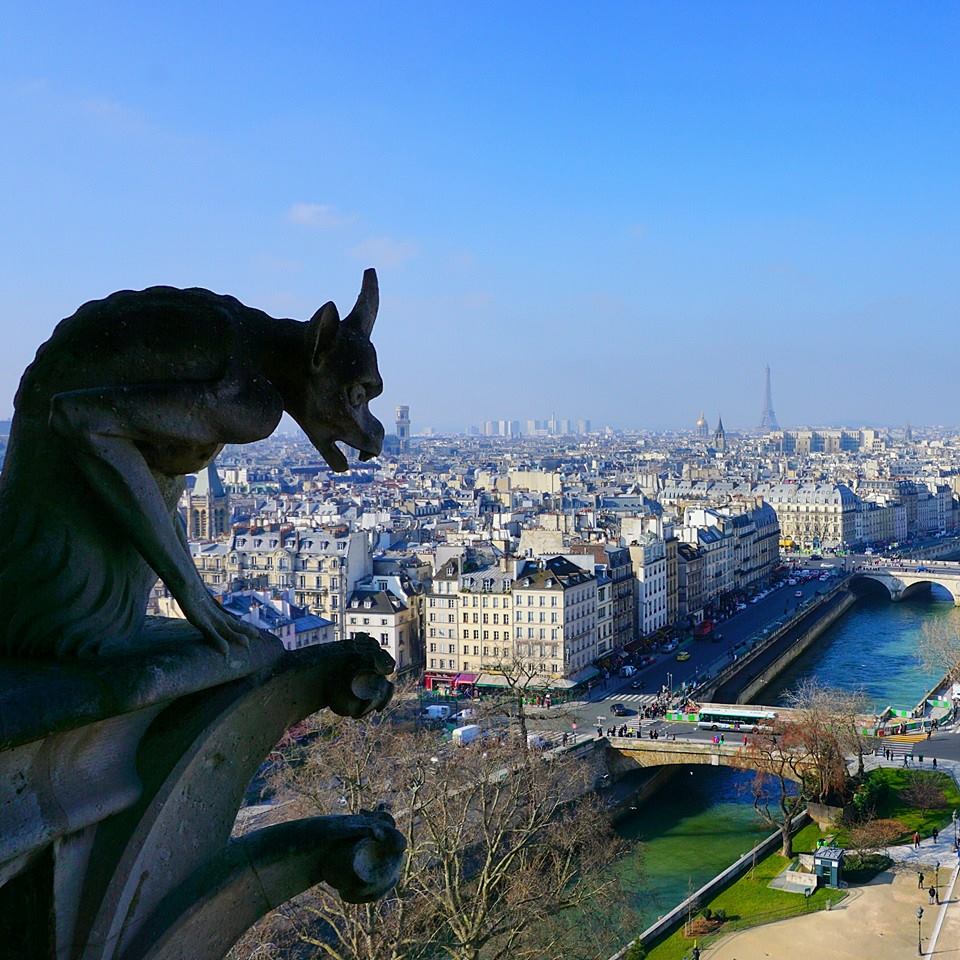 Using the bathroom
Some of the public bathrooms near the major attractions require an entrance fee to use their facilities (usually 1 euro per person).
To avoid this, I suggest using the free public bathrooms whenever you find one (regardless if you have to go or not).
Public bathrooms are not easy to find in Paris. Some are available on the street, while most are located in museums, restaurants or some department stores.
Keep in mind that restaurant bathrooms are reserved for paying customers only.
Free things to do in Paris
There are several museums and attractions that offer free days. You can also take a free walking tour, attend a free concert, find a free art studio to visit, see free cinema screenings or free street exhibitions in Paris.
With a little research, you'll be surprised how many free things there is to do in Paris.
Not sure if the Paris Pass is right for you? Consider purchasing the Paris Explorer Pass instead. You can to visit 3, 5, or 7 top attractions and tours as you go. Save over 48% off Paris's top attractions. Once activated, the pass is valid for 30 days. You can click here to buy your Paris Explorer Pass from the official website.