Traveling to London for the first time? Here you'll find practical London travel tips to help you navigate the city like a pro, plan your itinerary, and make the most of your trip and budget.
Use the London Pass to save money on attractions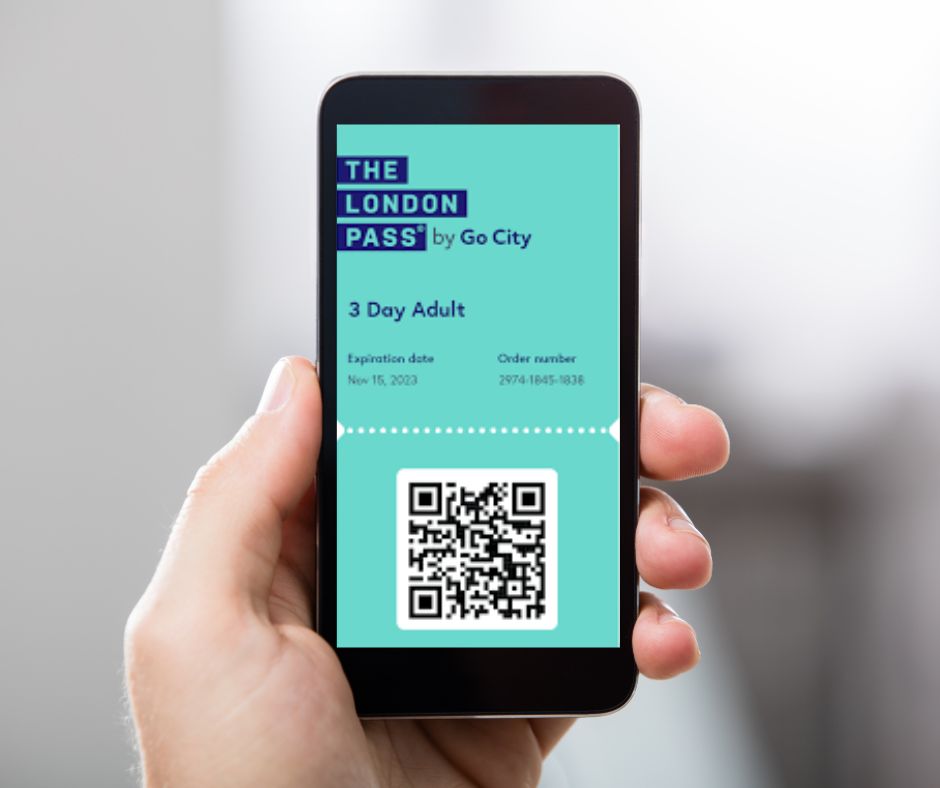 If you're planning to visit any of London's paid attractions, such as the Tower of London, Westminster Abbey, or the London Zoo, then I highly recommend buying the London Pass.
The London Pass is a pre-paid sightseeing card that gives you free entry to over 90 of the best tourist attractions in London.
You don't have to worry about waiting in long ticket lines. Just buy the London Pass online, download the app on your phone, and scan your pass at each attraction entrance.
Instead of buying individual tickets at each attraction, you can save up to 50% off regular admission price with the London Pass.
My husband and I recently used the London Pass for our trip and found it super easy and convenient. We visited more attractions than we would have without the pass because everything was included.
How does the London Pass work?
You can choose the duration for your London Pass – 1, 2, 3, 4, 5, 6, 7, or 10 consecutive days.
Buy the pass online to get the best price, then download it to your smartphone or print at home.
HURRY! Save up to 25% off the London Pass now until September 28th! You have 2 years to activate the pass.
Some attractions need a reservation (such as Kensington Palace), which you can easily book directly through the London Pass website.
Then you'll show your pass at each attraction to be scanned for admission. It's that easy!
Arrive early to attractions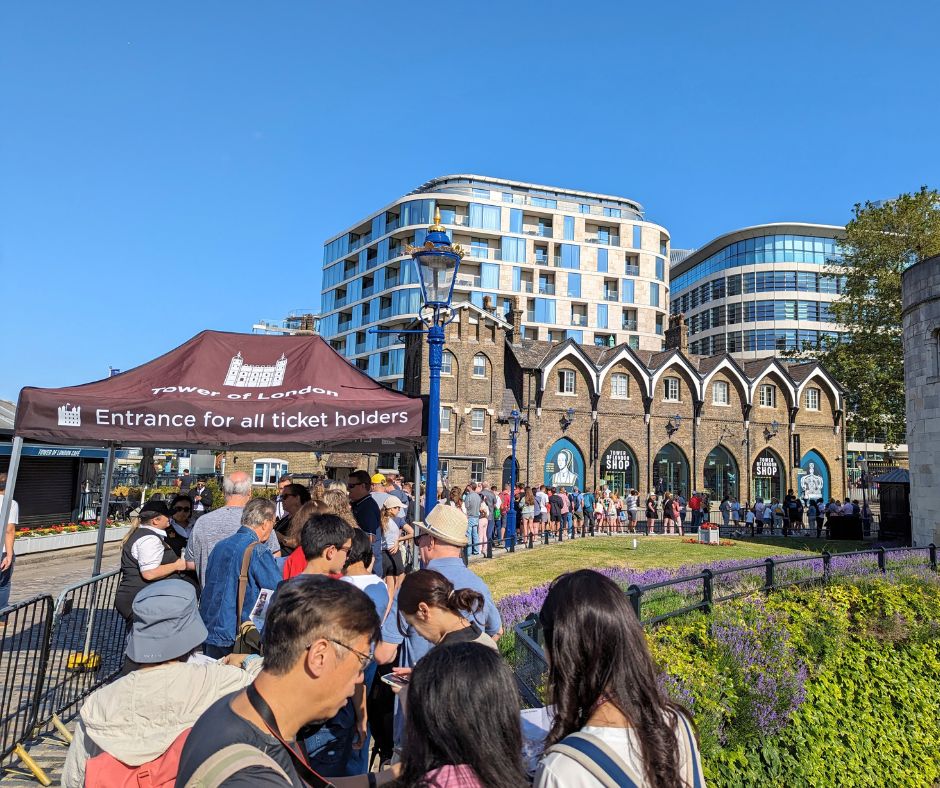 London is one of the most popular travel destinations in the world, which means that both its free and paid attractions can get quite busy with tourists, locals, and school groups.
If you want to beat the crowds, try your best to arrive early (ideally when the attraction opens) and during the week.
Weekends, bank holidays, and the summer months (peak travel season) are the busiest times to visit London's attractions.
It also helps to buy your tickets in advance, so you don't have to waste time waiting in long ticket lines. Instead, head straight to the entrance for those who already have tickets and enjoy more time sightseeing.
If you're using the London Pass or London Explorer Pass, you can head straight to the entrance since your pass is your ticket.
Book in advance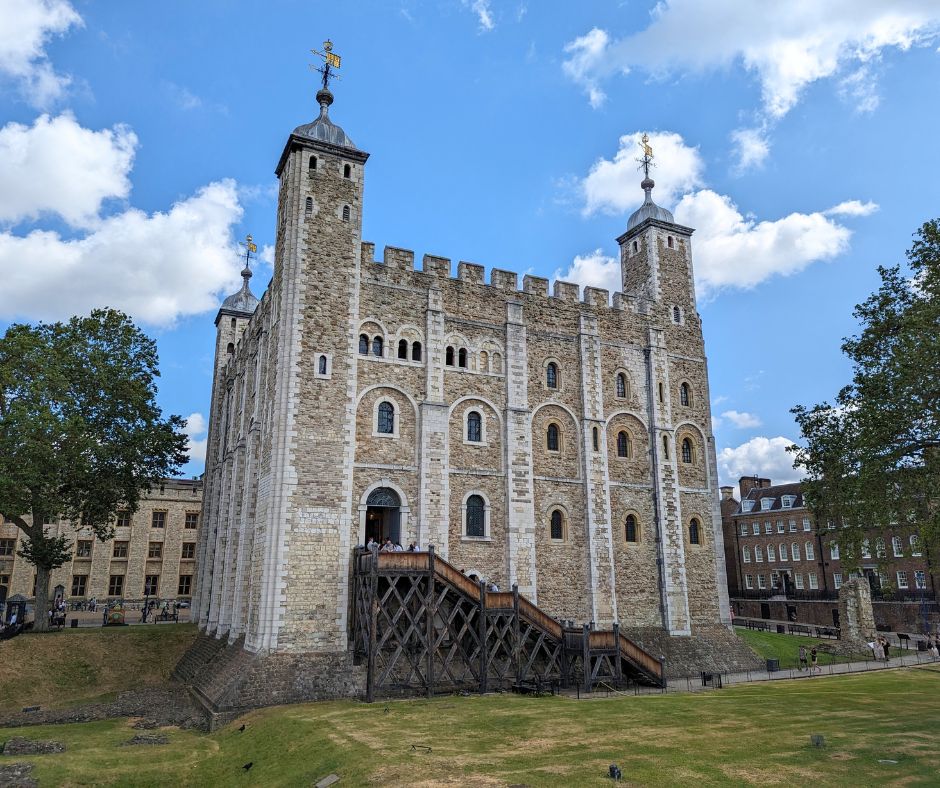 London receives around 30 million visitors from around the world every year.
If you have your heart set on visiting a certain attraction, seeing a particular show, or eating at a specific restaurant, you should book in advance.
Booking in advance will save you money and the hassle of having to wait in long line-ups when you're in London, especially during the hot summer months. Just skip the line and head straight to the attraction or restaurant.
Below are some of the popular attractions and tours that you may want to consider booking in advance.
I like buying attraction and tour tickets through GetYourGuide. They offer free cancellation so you can receive a full refund just in case your travel plans change.
Stay as centrally in London as you can afford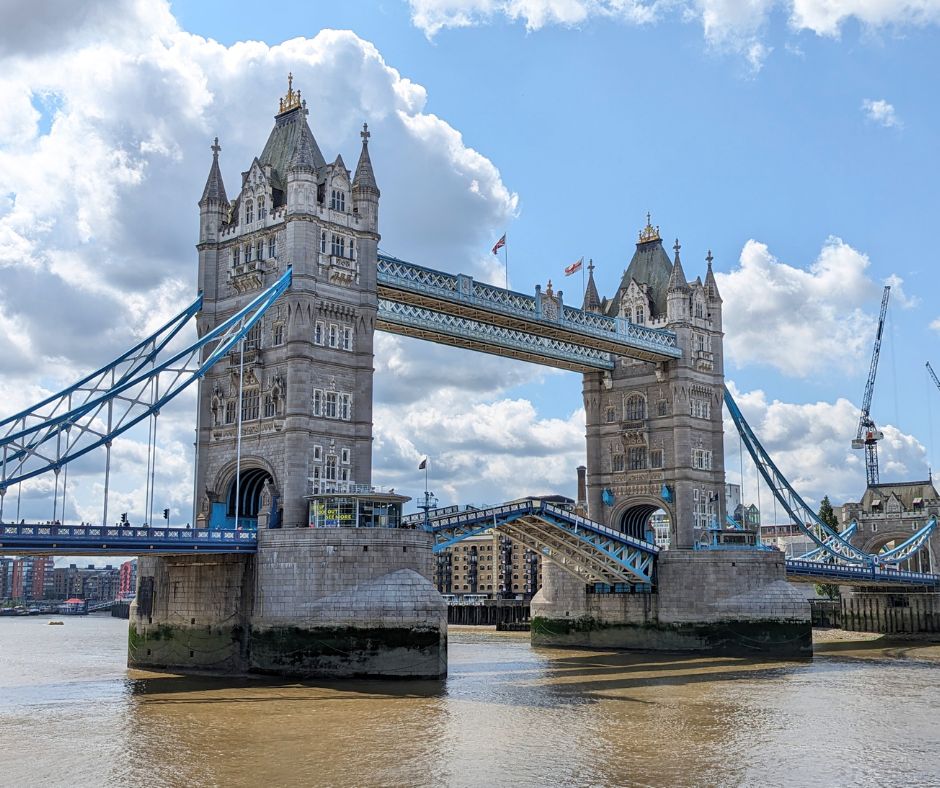 Many first-time visitors want to know – What is the best area to stay in London?
Whether you're visiting London for a weekend or an entire week, you'll never run out of things to see and do.
I know it can be tempting to stay outside of central London to save money on your accommodation, but you'll regret doing this.
This is because commuting to the city every day will cost you a lot of money and time. Instead, use that extra time and money for sightseeing.
Staying in central London allows you to see and do more in less time. It's also nice to go back to the hotel in the afternoon to freshen up before going out in the evening.
Below are the best areas to stay in London:
Tipping is appreciated, but not expected in London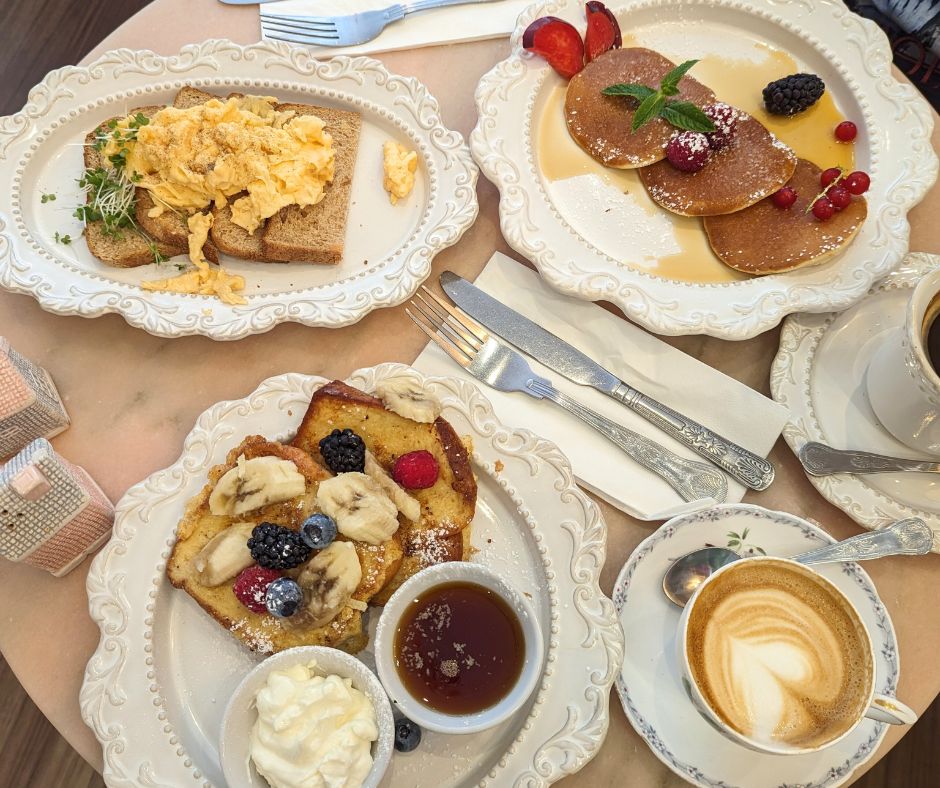 If you're visiting London from the United States or Canada, you might be surprised to learn that tipping is not very common in London.
Below are some suggestions on how to tip like a local in London.
Restaurants (~10%) – Most restaurants in the city add an optional service charge (between 10% to 12.5%) to the bill.
If you enjoyed the service, you can pay this optional service charge. Service charges or gratuities are exactly the same as a tip in London.
If the service wasn't to your satisfaction, then you can ask for this optional service charge to be removed from the bill.
If a service charge wasn't included on your bill, you can choose to leave a small tip (between 10% and 15%) of the bill when eating out.
Fast food (No tip) – It's not customary to pay a tip for fast food, self-service, or take-away meals.
Bars and pubs (No tip) – Most people don't tip in bars and pubs, unless you get table service. When buying a drink at the bar, you do not need to tip the bartender.
Hotels (Depends) – Some luxury hotels charge a service fee. Although it's always appreciated to tip £1–2 for a bellhop whop helps you with your luggage or a doorman who gets you a taxi.
You don't need to tip housekeeping staff, but you can leave an amount of your choosing upon departure.
Taxis (Round up)– It's customary to round up your fare to the nearest pound. Although if you've had a long journey or the driver helped with your luggage, it's polite to tip 10-15% of the taxi fare.
Tours (Depends) – For paid tours, it's up to the customer if they want to leave a tip.
For free tours, it is customary to leave your tour guide a tip since this is how they make their living.
Public transportation is the best way to get around the city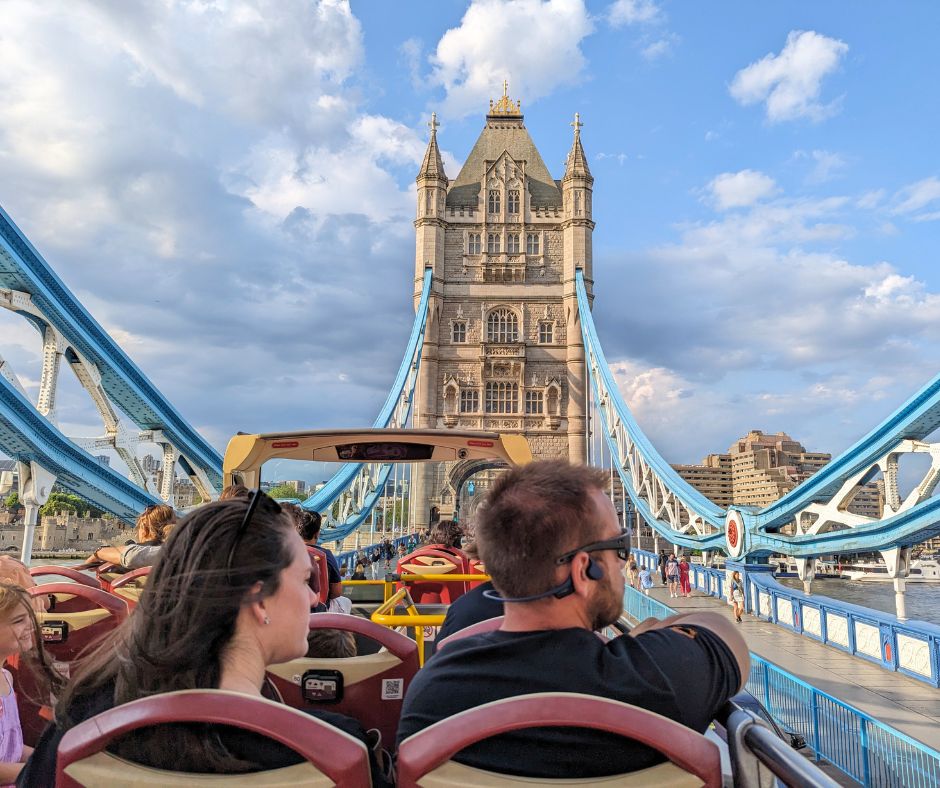 While London is a very walkable city, your feet will eventually get tired. When this happens, you can choose to take public transport, hire a taxi / Uber, or ride the Hop-On Hop-Off bus tour.
London has one of the largest public transportation networks in the world, and it's quick and easy to use. You can ride the London Underground (the Tube), public buses, riverboat, or trains to get around the city.
How to pay for public transportation in London:
Pay as you go – This is the easiest option. You can pay with your contactless card or mobile device (which is the most common way to pay), an Oyster Card, or a Visitor Oyster Card.
Paying with your contactless card, Oyster Card, or Visitor Oyster card is cheaper than buying single tickets. Plus, you'll get daily and weekly capping.
Just make sure to use the same card or device to touch in and out to pay the right fare.
Visitor Oyster Card – This is a smartcard that's pre-loaded with pay-as-you-go credit. You can only buy a Visitor Oyster Card before you arrive in London and have it shipped to your home.
It has a daily cap on fares, so you won't have to pay any more for that day in the zone you travel in. And if you run out of money on your card, it's easy top up.
At the end of your trip to London, you can get a refund of up to £10 pay-as-you-go credit at most Tube station ticket machines.
Oyster Card – You can buy an Oyster Card when you arrive in London for £7 from the Tube, London Overground, Elizabeth Line, or local Oyster ticket shops in the city.
Then you'll add pay-as-you-go credit or a Travelcard to pay for your journeys. A Travelcard is great for those who are staying in London for a week or longer to save time and money when using public transport every day.
You can use the Visitor Oyster Card and Oyster Card on the Heathrow Express and Gatwick Express trains between the airports and central London.
Stand on the right
Even though people drive on the left in the UK, Londoners stand on the right when riding the escalator. Standing on the right allows for others to walk on the left side if they're in a hurry.
Avoid driving in London (if possible)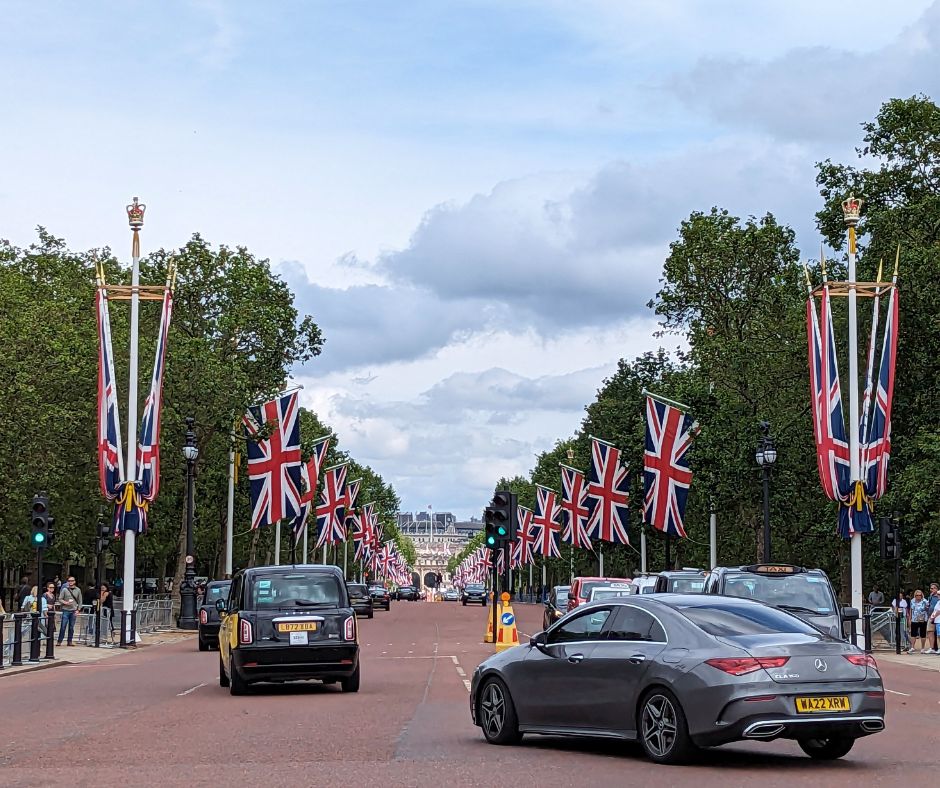 Since London is a walkable city and it has an excellent public transport network, there is no need to rent a car when visiting London.
Most tourists don't drive in the city because there is limited parking and traffic can get really congested during peak times.
People drive on the left in the UK
Drivers and cars are on the left side of the road in London, which is the opposite of many countries in the world. To keep safe, make sure to always look both ways before crossing the street.
When in doubt, most pedestrian crosswalks have indicators written on the ground so you know where to look, such as "Look Left" or "Look Right".
Don't forget to bring an adaptor to charge your devices
The United Kingdom operates on a 230V supply voltage and 50Hz. They use the plug type G, which has three rectangular pins in a triangle pattern.
Depending on the electrical appliance you use, you may need to use a voltage converter or transformer while in London. For example, I like to use a travel blow dryer when traveling internationally.
Most of the museums are free in London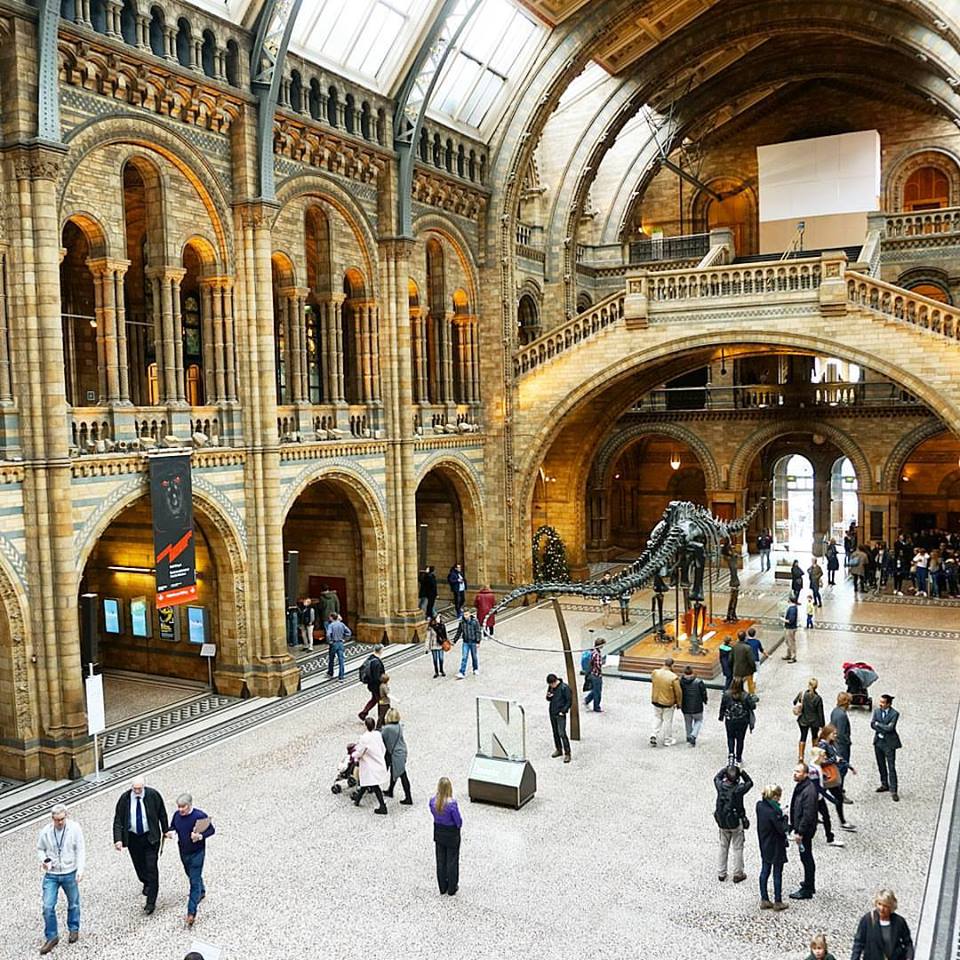 While London's paid attractions can be expensive, you'll be happy to know that most of the museums are free to visit. This is great for families or those who are traveling on a budget.
Below are some of the London's best free museums:
The British Museum
National Gallery
Natural History Museum
Science Museum
Imperial War Museum
Victoria and Albert Museum (V&A)
Tate Modern
National Maritime Museum
These free museums can get quite busy during peak travel times (Easter, Christmas, summer months, and bank holidays), so it's best to visit in the early morning.
Some museums, such as the National Gallery and Natural History Museum, allow you to book a timeslot to visit. I highly recommend doing this to save time waiting in long queues.
You can get cheap lunches at local supermarkets
It's expensive to eat out in London, but fortunately you can grab cheap meals at local supermarkets in the city.
I always like to buy water, snacks, and fresh fruit from the local supermarket to help save money while exploring London.
You can also find fresh baked goods and healthy meals like salads and sandwiches at the supermarket. This is more affordable than buying at a restaurant or fast-food place.
And if you're gluten-free or vegan, there are plenty of good options for you to eat too since London is a vegan and vegetarian-friendly city.
Some popular supermarkets in London include Tesco, Sainsbury, Aldi and Lidl, Marks and Spenser, Co-Op, and Waitrose.
Some establishments in London are cashless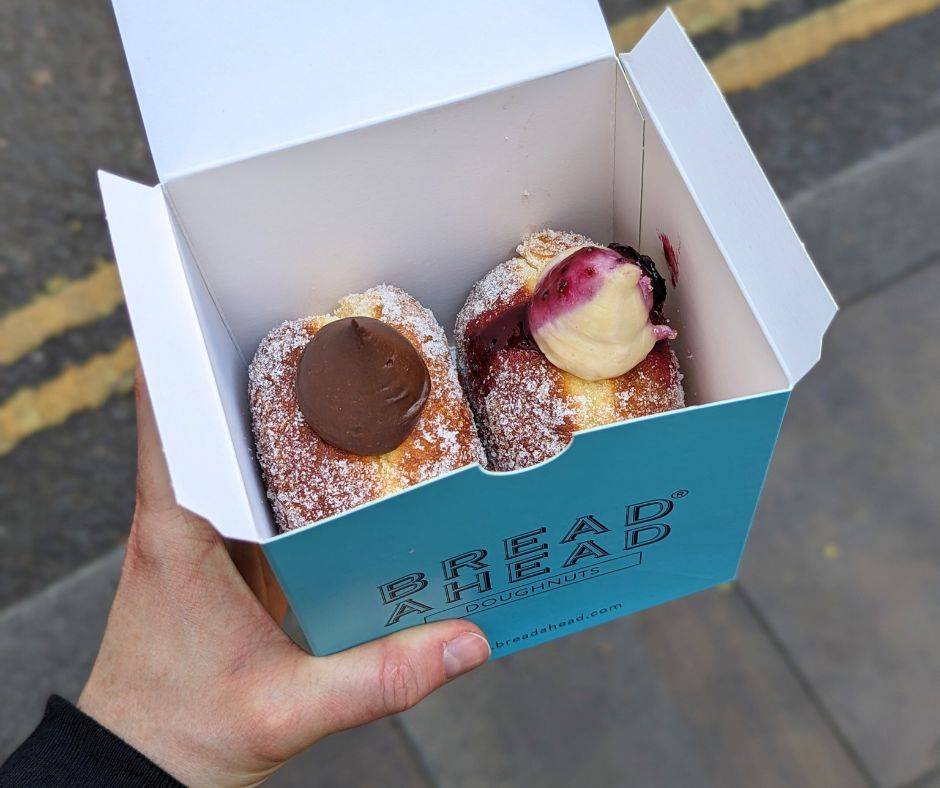 I normally like to pay for everything in cash when traveling, because it saves on foreign transaction credit cards fees, and it can prevent going over my vacation budget.
However, many establishments in London and the UK are going cashless, such as food market stalls, restaurants, and shops. This means you'll need to pay for items or services using a contactless card or mobile device.
While I do recommend bringing cash with you (pound sterling – £GBP), I also recommend getting a credit card that doesn't charge foreign transaction fees.
Using a credit card with no foreign transaction fees and making purchases in local currency will usually save you the most money.
Wear comfortable walking shoes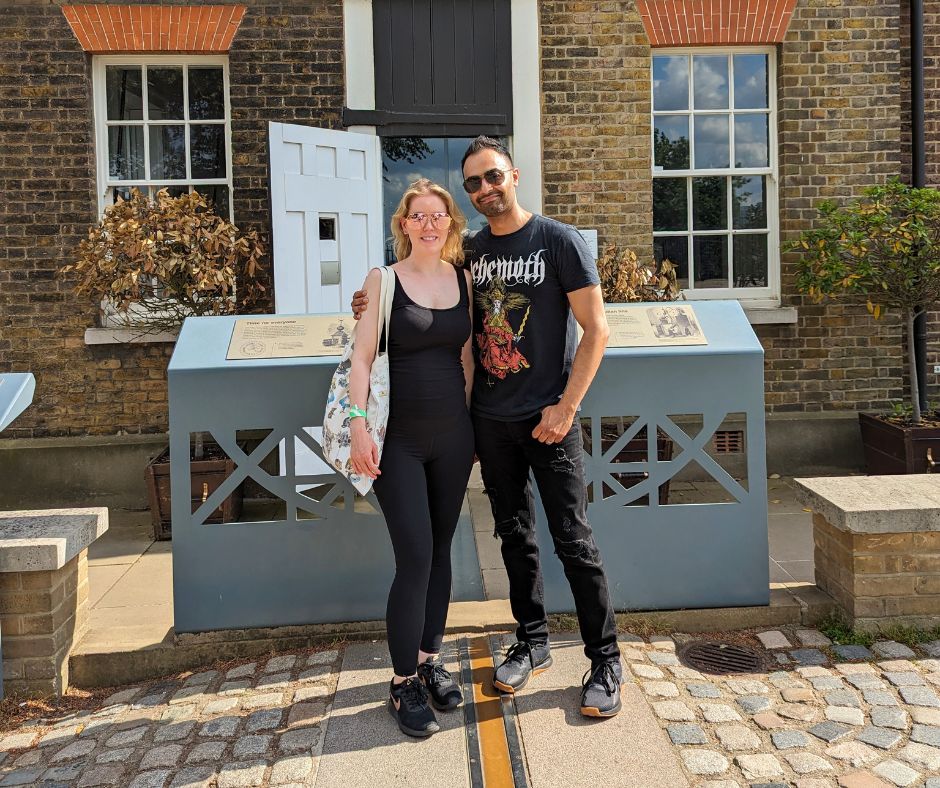 London is one of the most walkable major cities in the world.
But even if you're planning to ride public transport, take a taxi, or check out the Hop-On Hop-Off bus tour, you'll be on your feet a lot during your trip.
To give your feet the royal treatment, make sure to wear comfortable walking shoes and stay hydrated with a refillable water bottle.
Especially if you're traveling to London during the summer months when it gets hot and humid. Plus, many places (including museums, restaurants, and public transit) don't always have air conditioning.
If you're sensitive to the heat, you may want to bring a portable fan with you. I saw many people using portable fans when I visited London in the summer.
Walking is sometimes faster than riding the Tube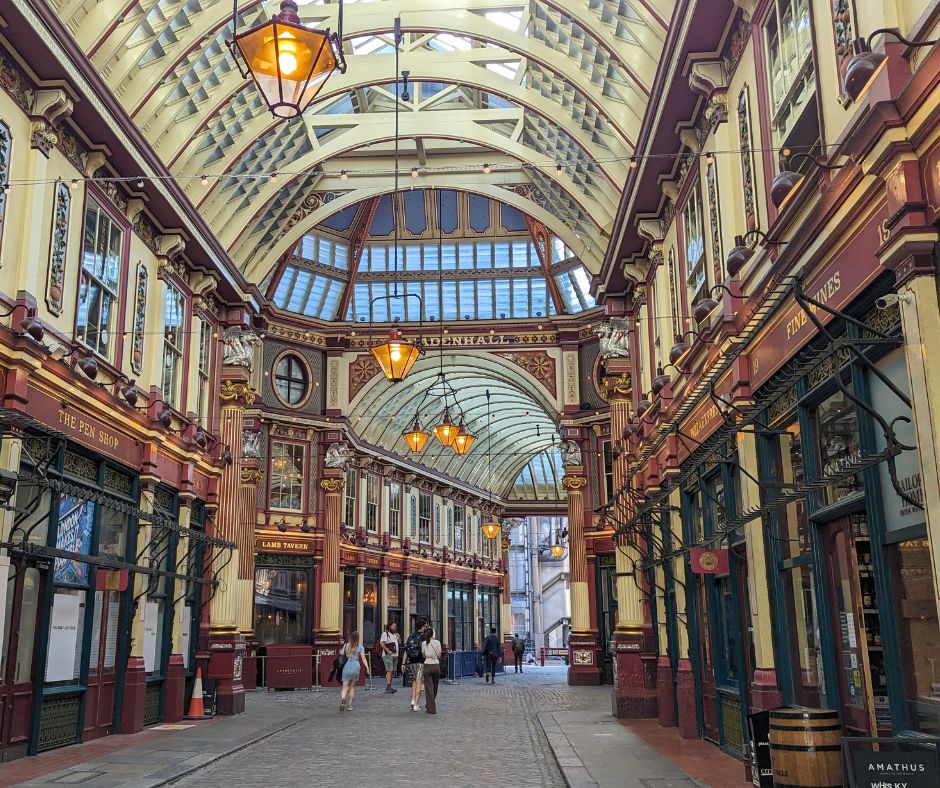 Riding the Tube can be an excellent way to get around London. But sometimes it can be faster (and cooler during the summer months) to walk to your destination.
Below are some journeys that will be faster on foot than riding the Tube. Plus, you'll save money by not having to tap your contactless or Oyster Card.
Charing Cross to Embankment
Leicester Square to Covent Garden
Aldgate to Aldgate East
Chancery Lane to Farringdon
Bond Street to Oxford Street
Knightsbridge to Sloane Square
Blackfriars to Southwark
Lancaster Gate to Paddington
Don't ride the Tube to Covent Garden
While I'm a big fan of riding the Tube in London, you don't want to get on or off at Covent Garden.
Covent Garden underground station only has 2 lifts up from the platform so it can be a long wait during peak travel times. Or if you want the exercise, you can climb the 193 steps (which is equivalent to 15 floors).
Instead, I recommend getting off at Leicester Square (Piccadilly and Northern Line), which is just a short walk from Covent Garden.
Bring an umbrella (just in case)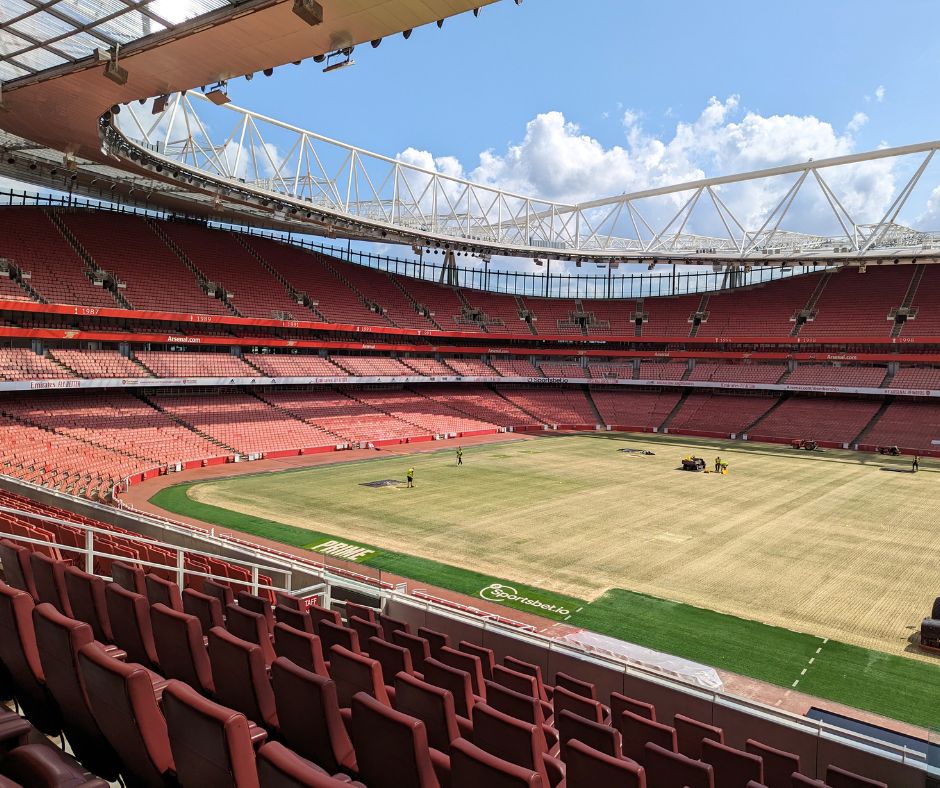 The weather in London can be unpredictable. It's not uncommon for the weather to change from sunshine, to drizzling rain, or even thunderstorms all within the same hour.
Even if the forecast calls for no rain, I still recommend packing a travel umbrella or packable rain jacket just in case.
During the summer months, I also saw many people using umbrellas to keep cool from the sun. This can be especially helpful if you're waiting outside in a long queue.
Fly into Heathrow or Gatwick airport
Since there are six major airports in London, deciding which airport to fly into can be daunting.
While many low-cost airlines fly into the smaller London airports, you'll want to factor in the additional travel time and transportation costs into the city.
Flying into Heathrow Airport
This is the biggest major airport in London and it's where most international travelers will arrive.
It's also one of the busiest and there is usually a long line at immigration. But it has a nice airport lounge, so if you have time, check it out.
How to get from Heathrow Airport to London – The quickest way is to ride the Heathrow Express, which will take you to central London in 15 minutes.
You can also ride the new Elizabeth Line (London Underground), which will take you to central London in under an hour.
If you prefer a more comfortable ride, I recommend hiring an airport private transfer. This makes it easy if you're traveling with a lot of luggage or as a family.
Flying into Gatwick Airport
This is the second largest and busiest airport in London. It usually has smaller crowds than Heathrow and its immigration lines operate more quickly.
How to get from Gatwick Airport to London – The quickest way is to ride the Gatwick Express, which will take you to central London (Victoria Station) in 30 minutes.
There is also other trains that connect to the city center, such as the Thameslink and Southern Railway trains.
Skip the Heathrow Express train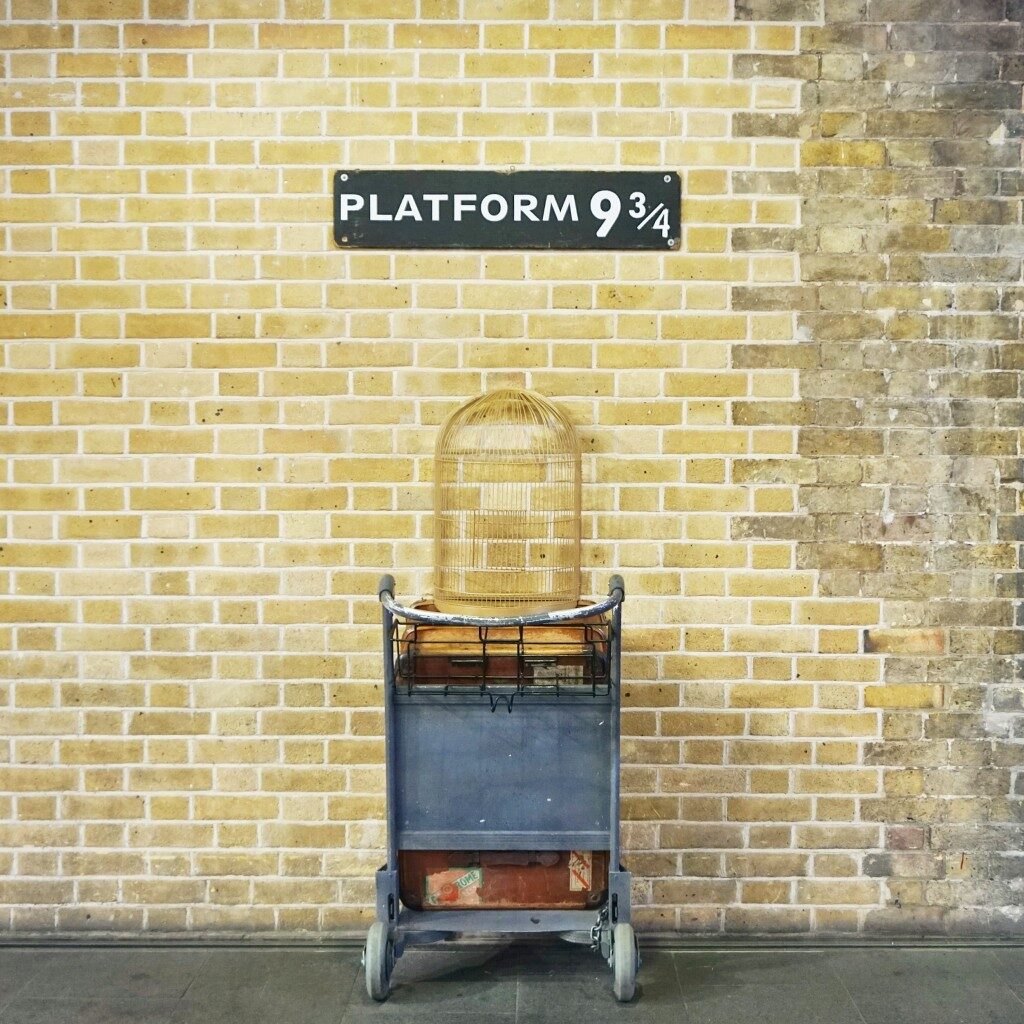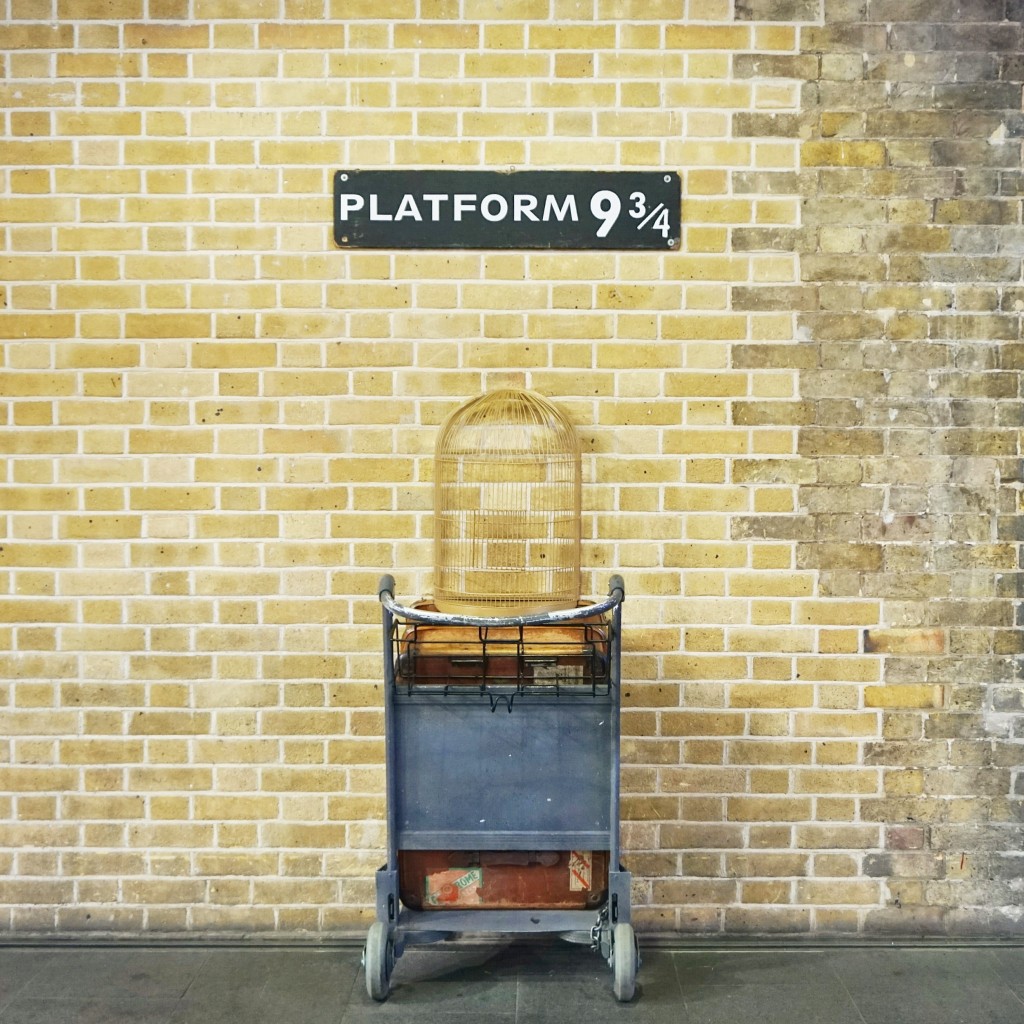 While the Heathrow Express train is quick and convenient, it can be expensive.
If you're traveling on a budget, consider riding the Elizabeth Line on the London Underground.
This is London's newest line and it's a lot more comfortable than their older trains. There is enough room for your luggage, and it offers air conditioning during the hot summer months.
Heathrow Airport has three London Underground stations – one for Terminals 2 and 3, and one each at Terminal 4 and Terminal 5.
Avoid bank holidays and school breaks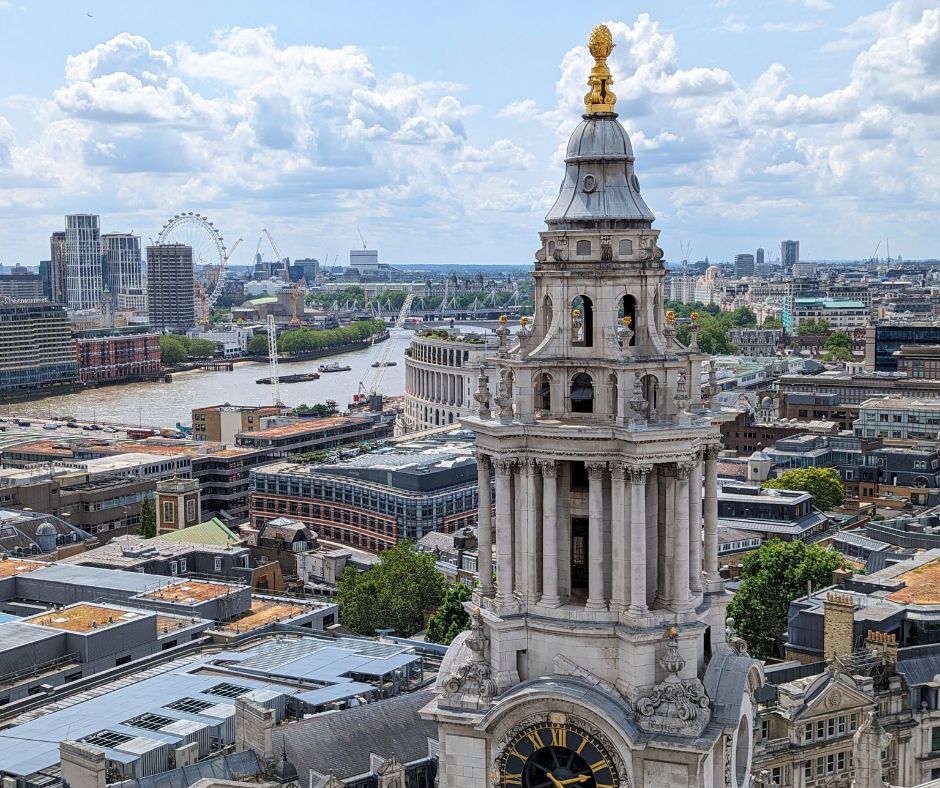 If you want to avoid crowds and high hotel rates, try to avoid visiting London during bank holidays and school breaks.
July, August, and December (around Christmas) are the busiest times to visit London.
Instead, the best time to visit London is in the late spring / early summer and the late summer / early autumn when the weather is pleasant.
I also enjoy visiting London at the end of November / early December when the city is decorated with Christmas lights and holiday events have started. It's quiet and you'll beat the crowds that arrive closer to Christmas.
If you have no choice but to visit London during the summer months (peak travel season), below are some helpful tips to make your trip more enjoyable.
Book your accommodations in advance – Many of the good hotels are fully booked during the busy travel season. When you start your search early, this can help you save money and choose a hotel in a central area.
I like using Booking.com to find the best deals on hotels.
Buy your tickets in advance – You don't want to spend your precious vacation time waiting in long ticket lines or not being able to see a certain attraction because tickets are sold out.
Save money, time, and avoid disappointment by getting your tickets in advance. If you're visiting 3 or more attractions, I recommend buying the London Pass or London Explorer Pass.
For individual tickets, I recommend booking through GetYourGuide. They offer free cancelation just in case your travel plans change.
Arrive early to attractions – Most of London's attractions will be busy during the summer with tourists, families, school groups, and locals. To beat the rush, try to visit in the early morning on weekdays.
Bring a refillable water bottle with you – London can get hot and humid in the summer. It's important to stay hydrated with water and take plenty of rest stops when necessary. This is my favorite travel water bottle to use.
Ride the Hop-On Hop-Off bus tour – One of the highlights of my trip was the bus tour. We loved sitting on the open top and feeling the breeze in our hair as we zipped around London.
This is a great way to get familiar with the city and to check out all the attractions on your itinerary.
Many of the older Tube trains don't have air conditioning, which can feel uncomfortable during the hot summer months. If your feet are tired, I highly recommend checking out the Hop-On Hop-Off bus tour.
Other useful items – Dress in light layers, wear sunscreen, bring comfortable shoes, bring a portable fan, pack a travel umbrella or raincoat, avoid wearing a big backpack, and bring a portable power bank for your electronics.
Try to visit London in the shoulder season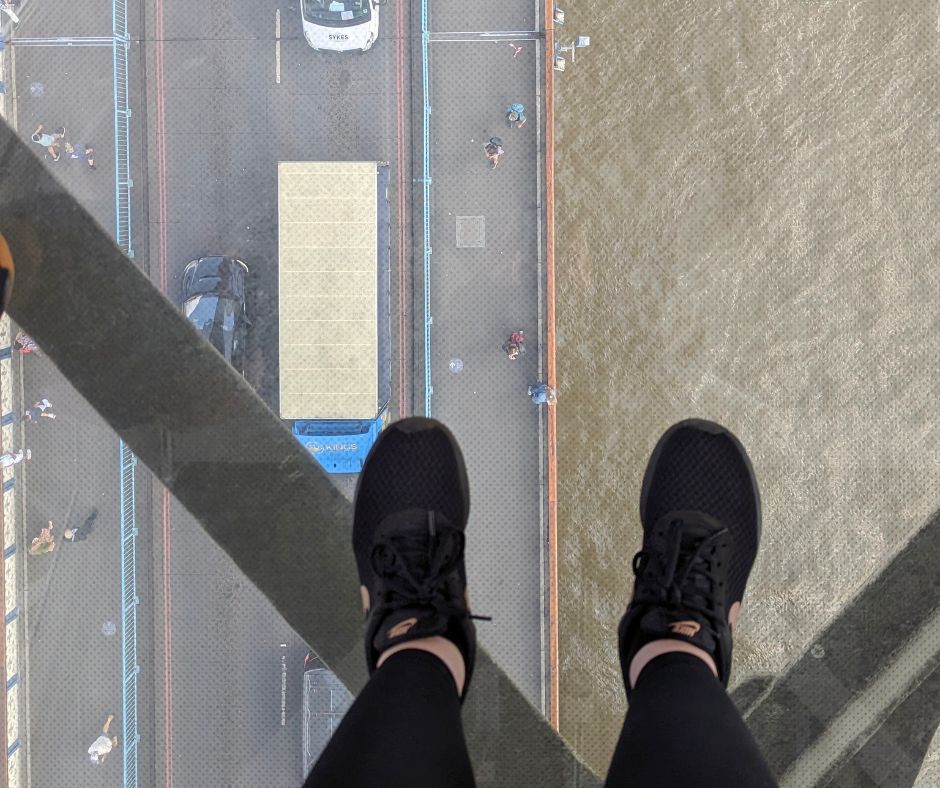 The cheapest time to visit London is in January and March. Weekend hotel rates are usually cheaper than weekdays.
The most expensive time to visit London is in August and December (around Christmas time).
Rainfall in London is highest in August and November. It's lowest in March and April, which is a beautiful time to visit the city with mild weather and less crowds.
By visiting during the shoulder or low season, you could save money on accommodations and enjoy more time sightseeing due to fewer tourists.
Tap water is safe to drink
When eating out in London, you'll notice that many places offer still or mineral water for purchase. But if you want to save money, it's perfectly okay to order tap water.
The tap water in London is safe to drink and it's some of the cleanest water in the world.
Tax (VAT) is included in the price
The British sales tax (V.A.T., value-added tax) is 20%. This tax is almost always included in the price of goods and services in shops, hotels, and restaurants.
In the past, visitors from outside the EU were eligible to receive a V.A.T. refund or could do tax-free shopping at the airport, but this ended in January 2021.
Emergency is 999
The National Health Service (NHS) is the primary healthcare provider in the UK. It's free for UK residents, but most travelers from overseas are not eligible for free NHS treatment.
I always recommend taking out appropriate travel insurance for the duration of your trip to cover any emergency medical expenses.
In case of an emergency, call 112 or 999 for police, fire and ambulance in London.
You can drink in the street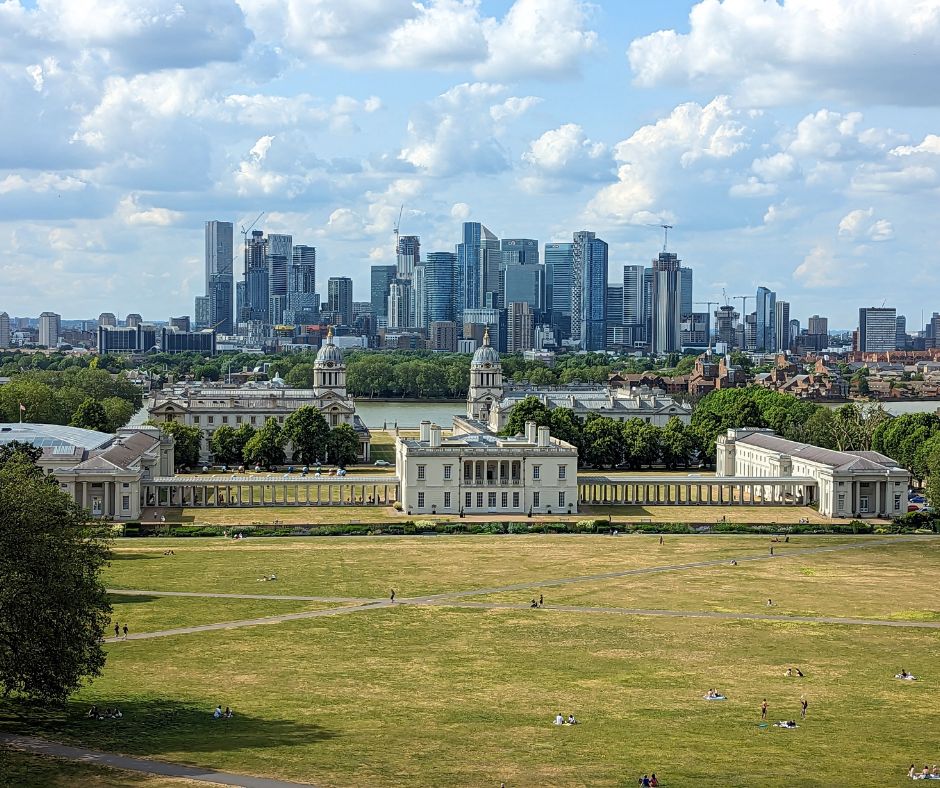 It's not uncommon to see people standing outside of pubs enjoying an alcoholic beverage. It's legal for people over the age of 18 to drink in public in England, except in areas where Public Space Protection Orders are in place.
You can also drink in some of London's popular parks, such as Hyde Park, Greenwich Park, and Richmond Park.
If the weather is nice, this can be a great way to have fun and save money. Grab takeaway and a beverage of your choice to enjoy a picnic in the park.
Some words are pronounced differently in the UK
To avoid standing out as a tourist or getting ripped off from a taxi driver, it's a good idea to know how certain words are pronounced by locals.
Below are some common words around the city and how to properly pronounce them.
Greenwich = Gren-ITCH
Leicester Square = LESS-ter Square
Westminster = Wes-min-ster NOT West-mini-ster
River Thames = River temz
Marylebone = Mar-li-bone
Holborn = Hole-bun or Hol-bun
Chiswick = Chi-zuhk (Don't pronounce the "w")
Southwark = Suth-erk (Don't pronounce the "w")
Spitalfields = Spi-tuhl-feeldz
The Mall = The Mal (as in pal)
Pints are larger in the UK
If you order a pint of beer in London, you might notice that it's larger than a pint of beer in North America.
The British pint is 20 fluid oz, which is bigger than the American, which is 16 oz. You'll want to keep this in mind when ordering a drink in London.