If you're visiting Paris for the first time, follow these simple Paris travel tips to help plan your trip like a pro. This post includes what you need to know before going to Paris, where to book your hotel, where to eat, the best things to do, and how to save money on the city's top attractions.
Visiting Paris for the first time is not always easy for tourists, especially if you're visiting Paris as an American.
Many visitors want to know where should I avoid in Paris? Today I'm sharing 20 things I wish I knew before going to Pairs. These tips can help you plan your trip like a pro!
While Paris is known to be one of the world's most expensive cities, there are plenty of ways to have an amazing trip without breaking the bank.
Where to stay in Paris for the first time?
When visiting Paris for the first time, the best neighborhoods to book your hotel accommodations are:
If you're traveling on a budget, these are the best affordable hotels in Paris:
If you have some more wiggle room in your budget, these are the best mid-range hotels in Paris:
If you want to splurge on a nice place, consider these luxury hotels:
To make your holiday more enjoyable, here are some do's and don'ts when visiting Paris. These Paris travel tips will come in handy if you're traveling solo or with a group.
Related Posts: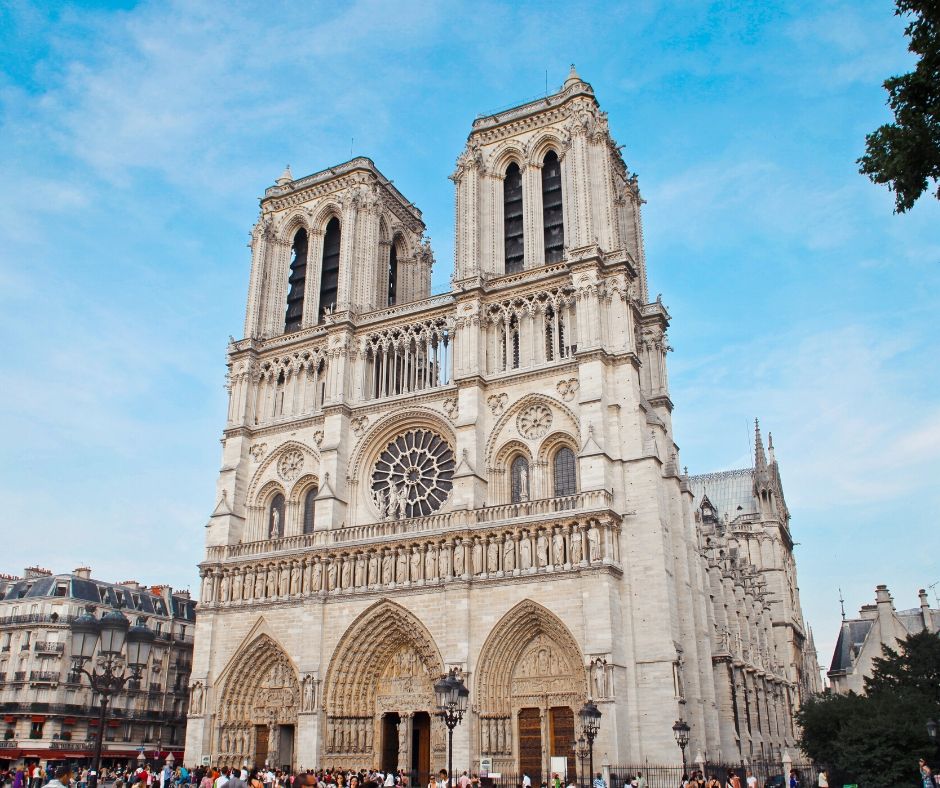 1. DON'T take a taxi to get around the city
Taking taxis to get around the city is expensive. Plus, you'll waste your vacation time sitting in traffic. The Paris public transportation system is easy to use and it's a quick way to get to all the top attractions in the city.
You can save money by purchasing a book of 10 ("carnet") tickets for 18.60 €. This is cheaper than buying single metro tickets which costs €1.90.
Make sure to keep hold of your ticket until you have completed your journey, as you may be asked to show it if tickets are being inspected.
If you are planning to use the public transportation system a lot, consider getting Paris Visite travel pass.
This is a card that gives you unlimited travel on all of the public transport networks: the metro, tramway, bus, RER and SNCF Transilien networks. It's valid for 1, 2, 3, or 5 consecutive days.
The RATP app can be helpful when using the Paris public transportation system. It includes all the network's maps, live updates, route planners, and lots of other great tools to help you plan your trip.
More great ways to get around Paris:
2. DO take advantage of the Paris Pass
Visiting Paris for the first time can be stressful. Paris is a big city and there's lots of fun things to do and see. It can be challenging to plan an itinerary and determine which attractions to spend your money on.
The best way to save money sightseeing in Paris
Use the Paris Pass. Getting the most bang for your buck is my #1 priority when planning a vacation and the Paris Pass was rated the #1 Paris tourism pass by TripAdvisor.
For a limited time, you can save 10% off the Paris Pass. Use the code: MINTNOTION at checkout. This is an exclusive deal for Mint Notion readers.
They're also recommended by Expedia and the Paris Pass currently has a rating of 4/5 on TripAdvisor. Many people have already used the Paris Pass for their Paris trip and posted happy reviews.

With the Paris Pass, you can save time, money, and enjoy stress-free sightseeing. But don't just take my word for it. Check out these TripAdvisor reviews.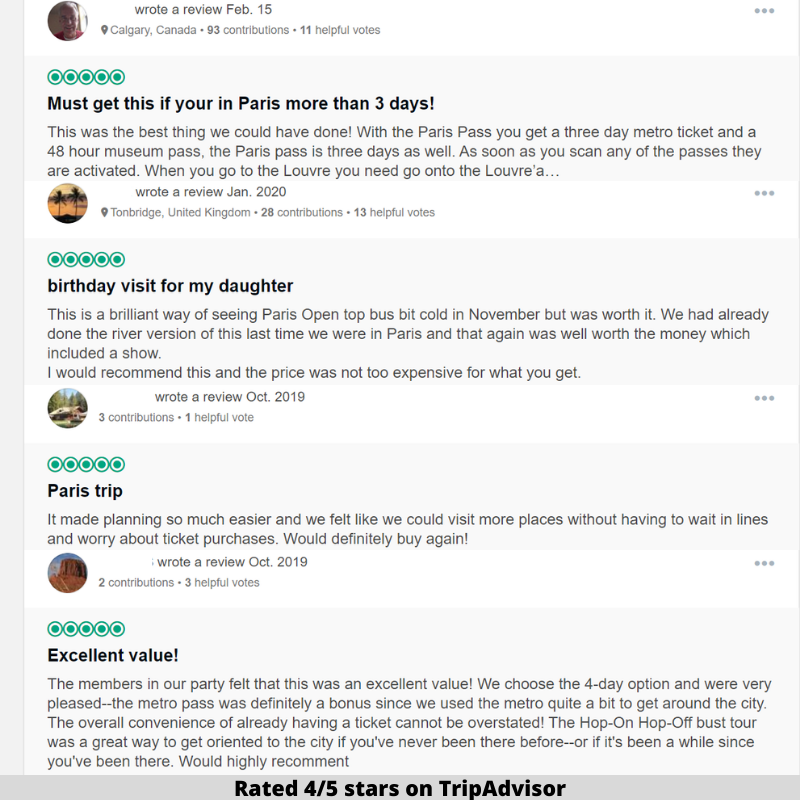 PRO TIP: Buy the pass online to save extra money off the retail price. To buy the Paris Pass, click here to go to the official website.
Here's what's included in the Paris Pass:
✓ Pick from over 75 Paris attractions
✓ Valid for up to 6 days
✓ Save over 50% on ticket costs with a 3-day Paris Pass
✓ Mobile pass option
The Paris Pass is a sightseeing card which gives you FREE fast-track entry to the city's top tourist attractions, including the Louvre Museum, Musée d'Orsay, and the Palace of Versailles.
Plus, you can use the Paris Pass to get free Hop-On Hop-Off Bus Tour and entry to 75+ other attractions, museums, and tours in the city.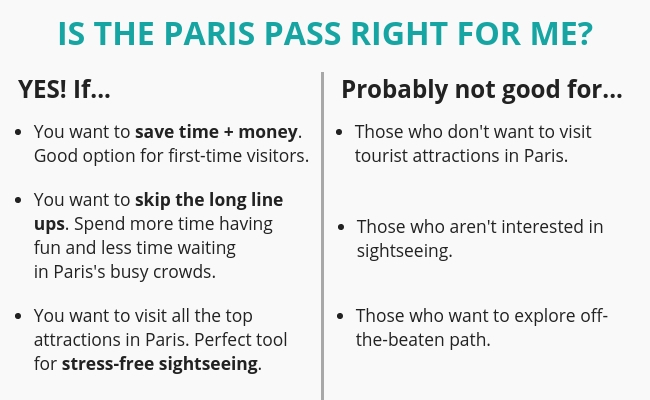 How to get your Paris Pass:
STEP 1: Choose which pass duration you want to buy (2, 3, 4 or 6 day). You can click here to purchase your Paris Pass from the official website.
Why you should consider buying the pass online:
When you buy the pass online, you can take advantage of online discounts.
They offer a 365-day money-back guarantee, so you can get a full refund just in case your plans change.
You can activate your pass anytime within two years from the date of purchase.
STEP 2: Download your mobile pass instantly using the Paris Pass App.
If you prefer a physical pass, simply print your pass and guidebook at home. Links and easy-to-follow instructions for both options will be in your confirmation email.
STEP 3: You now have FREE access to any of the 75+ top Paris attractions included for the duration of your pass.
How to activate the pass: It will activate once you visit your first attraction and can then be used on consecutive calendar days for the number of days purchased.
You'll also receive a free guidebook, which is included with your purchase. Use this book to help you easily plan your itinerary.
More ways to save money on Paris attractions:
Paris Museum Pass – If you're just interested in visiting museums and monuments, you may want to consider getting the Paris Museum Pass instead. Valid for 2, 4 or 6 days.
Paris Explorer Pass – If you're just interested in visiting the Eiffel Tower and doing tours in Paris, then you may want to consider getting the Paris Explorer Pass instead.
Don't make the mistake of paying full price for attractions when you can save money with one of these three tourism passes. Choose the one the works best for your trip and itinerary.
3. Some tourist attractions require reservations
If you're planning to visit some of the popular attractions in Paris, such as the Eiffel Tower, make sure to book your tickets in advance.
Even if you're using the Paris Pass, Paris Museum Pass, or Paris Explorer Pass, you'll need to book some attractions in advance.
When you purchase the Paris Pass, you can make reservations and book the time slot you wish through their website.
In the past, you could visit the Louvre anytime during it's operating hours. However now, you MUST book a time slot. Even if you are eligable for free admission, you must book a time slot.
Below are some of the city's tourist attractions that you'll need to book in advance:
For some museums in Paris, admission is free for the following visitors:
– Under 18 year old. You must present an official ID.
– Under 26-year-old residents of the European Economic Area (EU, Norway, Iceland, and Liechtenstein). You must present certificate of residence or valid piece of ID.
Read Next: 14 ways to visit Paris on a budget
4. DON'T book a hotel outside of Paris
I know those affordable hotels near Paris Disney sound tempting. But unless you're spending every day exploring the Disney park, it's not a good idea.
If you're visiting Paris for the first time, I highly recommend choosing a central location that provides easy access to your must-see attractions.
Many tourists make the mistake of staying outside of Paris in order to save money. But commuting into the city every day is expensive. Plus, it wastes a lot of your precious sightseeing time.
To save money, you may want to consider booking your accommodations through Booking.com. This is my go-to site for finding deals on hotels. Below you can check prices on local hotels in Paris.
5. DON'T think that everything in Paris is expensive
Paris is home to some of the world's finest hotels, restaurants, and attractions. BUT! There are plenty of ways to have fun in Paris even if you're traveling on a tight budget.
How to save money on Paris hotels:
I recommend using Booking.com to save money. Compare prices to find the best deal.
How to save money dining at restaurants in Paris:
Avoid restaurants in tourist areas because they are expensive and mediocre (at best).
Take advantage of prix fixe menus at breakfast, lunch, or dinner.
Eat at street vendors or coffee shops for lunch so you can afford to go out for dinner. I love snacking on Nutella crepes or falafel wraps while walking around Paris!
Don't pay the extra fee for breakfast at your hotel. Instead, save money by grabbing a fresh croissant and espresso at a local cafe or corner store.
Ordering a pitcher / carafe of house wine at a restaurant is usually cheaper than ordering a bottle of wine.
How to save money sightseeing in Paris:
I recommend using a tourism pass to save money on sightseeing. My favorite is the Paris Pass, however the Paris Museum Pass, or the Paris Explorer Pass can be great options too.
How to save money on public bathrooms in Paris:
You'll need to pay up to 1€ to use a public bathroom in Paris. To save money, I recommend using the free public bathrooms whenever you stop to eat, drink or visit a tourist attraction.
Read Next: The Ultimate Guide to Visiting Paris on a Budget
6. DO learn how to speak these key words in French
If you're visiting Paris for the first time, I recommend buying a French phrasebook for a quick fix to learn common phrases. This will be especially valuable when reading restaurant menus (if an English one is not available).
While it does help to be fluent in French, it's not necessary for enjoying your trip to Paris. Most people in the service and tourism industry (hotels, restaurants, museums) speak basic English. Some even speak fluent English.
We found that we received good service by using French first, especially when we said, "Bonjour / Bonsoir" when entering a restaurant or shop. I always recommend saying "Bonjour" when entering a store in France.
However that doesn't mean you shouldn't go to Paris without knowing a few key phrases in French. This is one of the best tips for traveling to France. Below are the most important words to know:
Bonjour / Bonsoir – Hello / Good evening
Parisians like to be greeted with "bonjour" (or bonsoir depending on the time of day). When you walk into a store, a restaurant or your hotel, it's polite to say "bonjour". If it's after 5:00 PM, switch to "bonsoir". Saying bonjour / bonsoir goes a long way and can create a good first impression.
Oui – Yes
Non – No
Merci – Thank you
Saying "merci" is also polite. Locals will appreciate you trying to speak French!
Pardon – Excuse me
If you're looking to pass someone when going up the stairs or you want to get off the metro and someone is standing in front of the door, you'll hear Parisians say "pardon" instead of "excuse-moi". Say this and you'll sound like a Parisian instead of standing out as a tourist.
Prep for your Paris trip
7. DON'T forget to bring voltage converters or adapter plugs for your electronics
Most people know the voltage in France is 220-240, but still many visitors forget. If you don't already have an adapter, I recommend buying this great all-in-one travel adapter and charger before your trip.
If you do forget one, don't worry. I saw a couple of tourist shops that had voltage converters and adapter plugs for sale.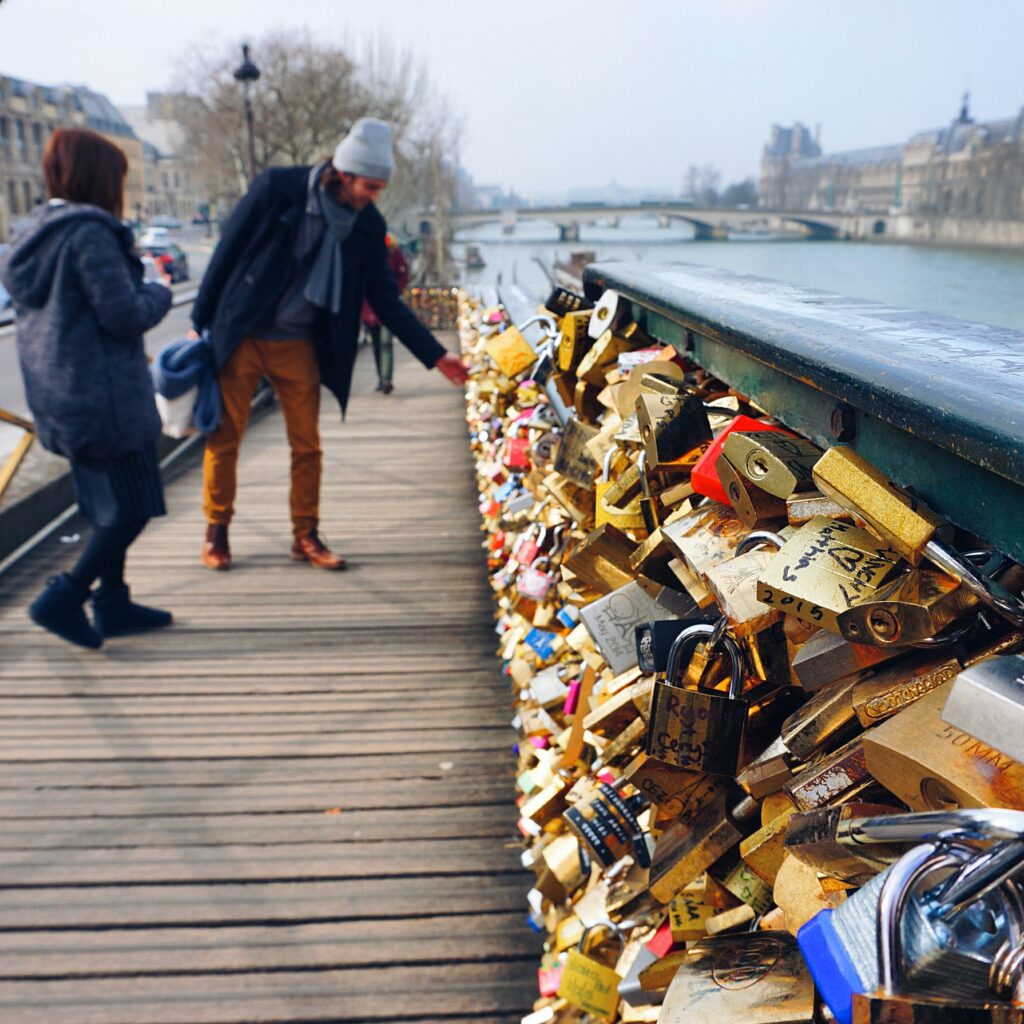 8. DO keep your metro ticket after entering the metro
Keep your ticket after entering the metro because you may be required to present it upon exiting (or have to pay a fine if you don't have it).
A metro officer checked my ticket when I took the RER train to Versailles and when I exited the metro near the Eiffel Tower. Luckily, I read this tip before my trip to Paris so I made sure to keep my ticket.
If you're using a Paris Visite travel card, make sure to write down your Given name and Surname as well as the ticket date of use on the ticket as indicated. This is what you'll show the metro officer if they ask to see your ticket.
9. The Paris Catacombs is a long wait, but worth visiting
Many people think that the Paris Catacombs is one of those off-the-beaten path attractions. However, it is extremely popular and there will almost ALWAYS be a long wait time to get inside.
I went during the week, mid-morning in February and waited nearly 90 minutes to get inside the Catacombs.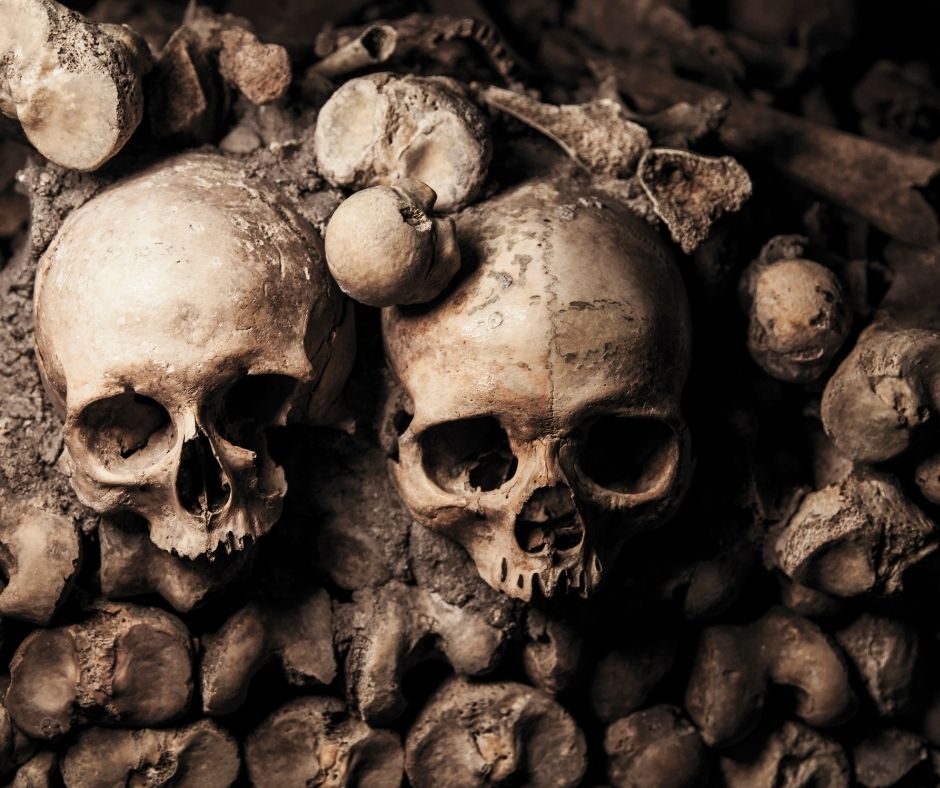 Below are some helpful tips for visiting the Paris Catacombs:
Get Skip-the-line tickets to save time and money – To avoid waiting in a long line, you'll need to buy your tickets online and reserve your preferred time slot. I recommend buying your tickets from GetYourGuide. If your plans change, ou can cancel up to 24 hours in advance to receive a full refund.
I recommend booking time slots in the morning or evening as this is when it's less crowded.
Wear comfortable shoes and clothing – Since you'll be walking in an underground tunnel, there will be some dirt and wet spots from time to time. You don't want to ruin your expensive shoes. It's also chilly in the Catacombs, so I recommend wearing layers or bringing a light jacket or sweater.
Use the bathroom before coming here. Just in case you are waiting in a long line to get inside, please know that the only restrooms are at the exit.
Interesting facts about the Paris Catacombs:
The Paris Catacombs house the remains of over 6 million Parisians from the 18th century.
The Paris Catacombs were used during World War II. Those in the French Resistance were using the underground tunnels as a hide out during the war. It also concealed the resistance members from German spies.
It's estimated that there are over 200 miles (320 kilometers) of underground tunnels. Not all of them have been mapped.
10. The best view of Paris is NOT from the Eiffel Tower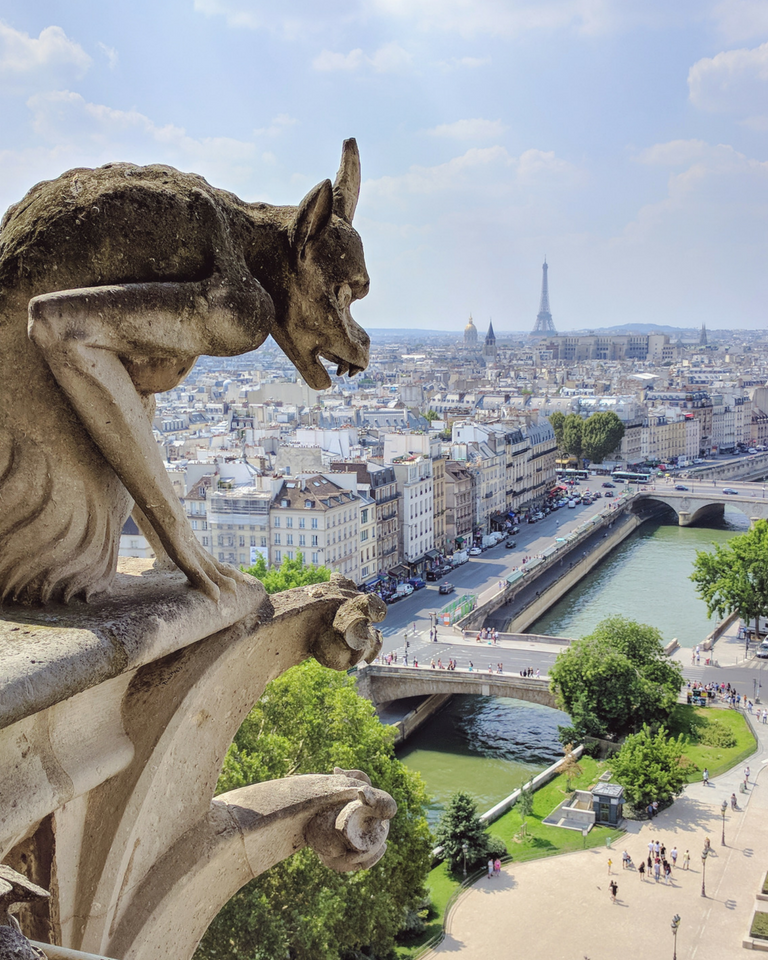 I loved going to the sommet of the Eiffel Tower, but it certainly wasn't the best view of Paris. That's because you'll miss the view of the Eiffel Tower in your photos.
For example, when you go up the Empire State building in NYC, you'll see everything except the Empire State Building. Right?
A couple of my favorite places to enjoy a beautiful view of Paris is from the top of the Arc de Triomphe and the Towers of Notre-Dame Cathedral. You can visit these two attractions for FREE when using the Paris Pass.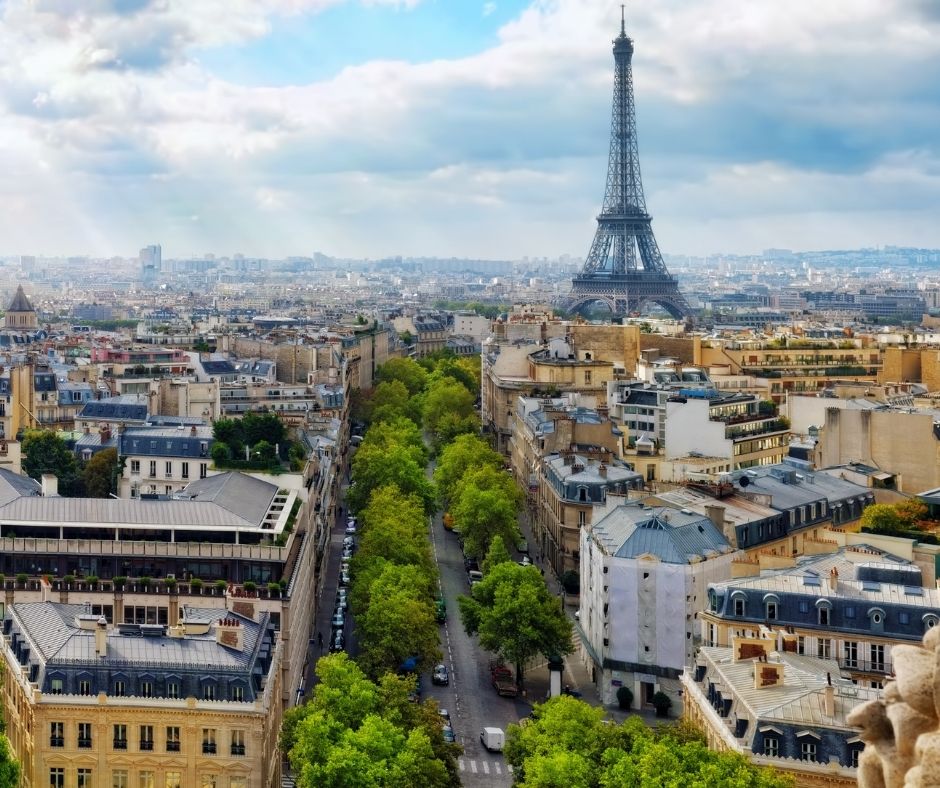 A view from the top of the Arc de Triomphe is both beautiful during the day and at sunset. The Paris Pass allows you to visit the Arc de Triomphe as many times as you wish.
I used the Paris Pass to go to Notre-Dame Cathedral and Arc de Triomphe twice during my trip – just because I could! I felt like a VIP with my pass! This is a must-see if you're visiting Paris for the first time. NOTE: Notre-Dame Cathedral is currently closed due to the 2019 fire.
For more tips on how to save money and make the most of your trip to Paris, please check out this post: The ultimate guide on how to visit Paris on a budget
11. DO buy your ticket in advance if you want to go up the Eiffel Tower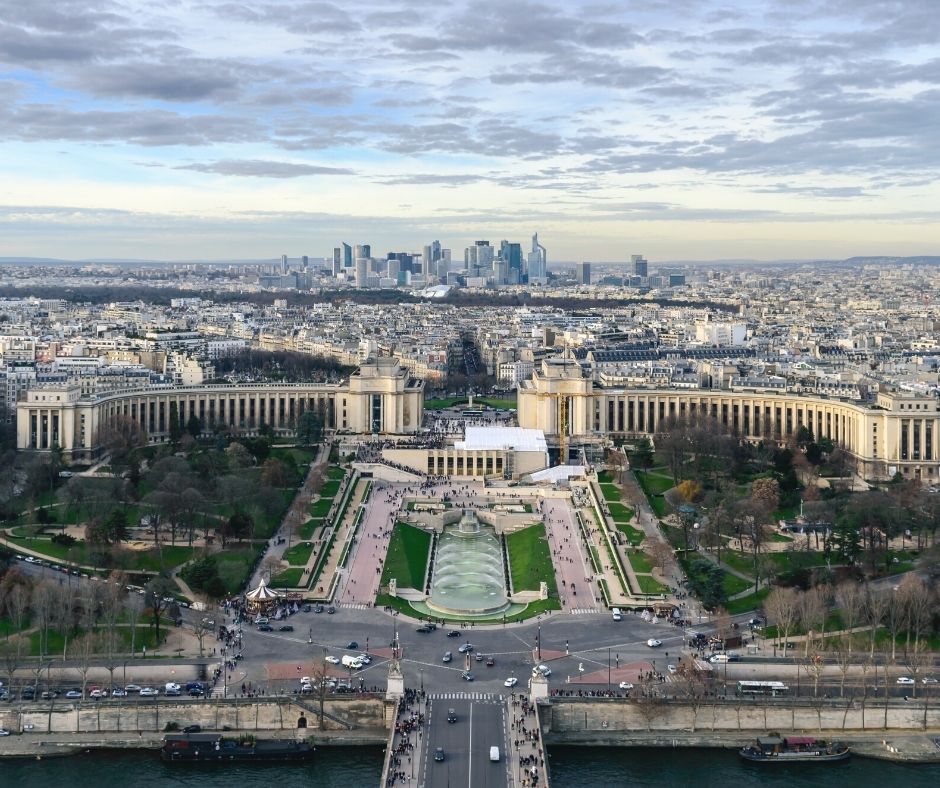 Even though the best view of Paris is from the Arch de Triomphe, I can appreciate that you may still want to go up the Eiffel Tower. After all, it's one of the most popular tourist attractions in Paris (and the world).
Due to this, I highly recommend reserving your tickets in advance so you can skip the long ticket lines.
Everyone still has to go through security and you may have to wait for the elevators, but buying your ticket in advance will save you a TON of time. This is a must during the high season.
12. Skip the long line at the Louvre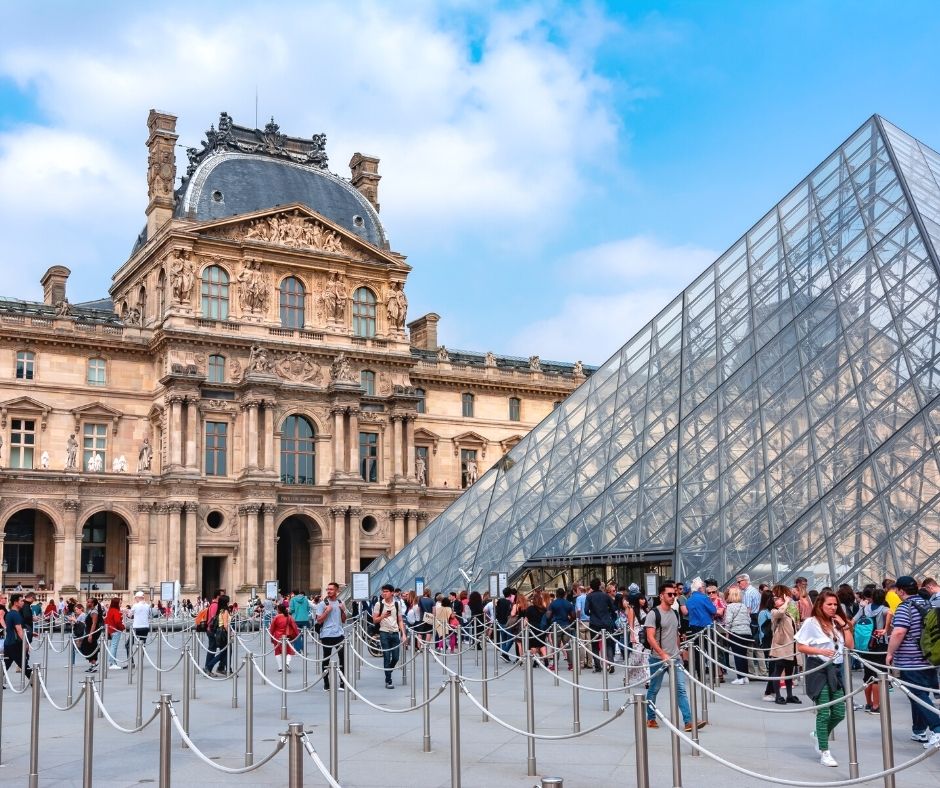 The Louvre Museum is iconic and a must-visit attraction if you're visiting Paris for the first time. It's home to some of the world's most famous works of art, including the Mona Lisa. Plus, the museum used to be a palace!
But it's also one of the busiest museums in the city. Below are some tips to follow when visiting the Louvre:
Purchase your tickets in advance – I recommend using the Paris Pass, Paris Explorer Pass, or the Paris Museum Pass to save money. If you're not using an attraction pass, you can purchase your tickets here.
Visit the Louvre on Wednesday – Both Wednesday and Fridays, the museum stays open in the evening. Choose to visit around 3:00pm on regular days and around 5:00pm on Wednesday and Fridays to avoid crowds.
Choose the right entrance – There are 4 entrances to the Louvre Museum: the Pyramid entrance, Carrousel du Louvre, Richelieu Passage and Porte des Lions Entrance. I find the Richelieu Passage and Carrousel du Louvre are usually the least crowded.
Get a map of the museum – It's hard to see everything the Louvre has to offer in just one day. Using a map can help you nagivate through the museum to find your "must-see" works of art.
If you're short on time, the best things to see at the Louvre Museum are Mona Lisa by Leonardo da Vinci, Les Noces de Cana by Véronèse, Vénus de Milo, Victoire de Samothrace, Le Sacre de l'Empereur Napoléon Ier by Jacques-Louis David, La Liberté Guidant le Peuple, Psyché Ranimée par le Baiser de l'Amour by Antonio Canova, Louis XIV by Hyacinthe Rigaud, La Dentellière by Jan Vermeer, and Chevaux de Marly.
13. Beware of taxi scams at the airport
If you plan to take a taxi from the Paris airport to your accommodations, it's important to ONLY take regular official taxis or verified airport transfers.
You'll find regular taxis located in the official taxi queque. Follow the signs posted in the airport arrivals to the taxi queques.
Make sure to only get inside a taxi with an illuminated rooftop sign and a meter. The sign will read "TAXI Parisien". If you get in the taxi and notice there isn't a meter, get out and find another taxi.
Another good option is to take a private transfer between Paris and CDG Airport. or Orly Airport. I did this when traveling with my sister so we didn't have to worry about fumbling with our luggage on the Paris Metro.
The Bus or RER is the cheapest way to get to and from Charles De Gaulle Airpot. The airport has 2 train stations on the B line of the RER.
14. DON'T fall for popular tourist scams
If you've been to other cities in Europe (or major tourist cities around the world), you'll probably recognize a scam when you see one. These scammers take advantage of unsuspecting tourists.
If you're visiting Paris for the first time, here are a couple of popular scams you should be aware of:
The string/ bracelet scam
People may ask if you'd like a "friendship bracelet or ring". They will tie it so tight that you can't remove it and then demand money from you. Keep an eye out for these people (usually males) near popular museums and the Montmartre area.
Petition scams
This is usually around popular monuments, such as the Arc de Triomphe and Eiffel Tower. Mainly run by young girls, they are often holding a clipboard (or a piece of paper) and ask you "Do you speak English?"
From my experience, these girls can be extremely aggressive and they are not afraid to grab your arm to get your attention. Firmly reject any petition and continue on your way.
PRO TIP: Keep an eye on your belongings
It's important to keep an eye on your belongings at ALL times (especially when visiting museums, riding the metro, or in crowded areas).
Pick pockets are highly prevalent in Paris. There are signs around the city to warn tourists. Be smart and don't let your purse or belongings out of your sight.
15. Avoid common tourist traps when visiting Paris
Most tourist traps are easy to spot, just like in any other major European city. But here's a few rules to avoid common tourist traps:
Skip going to restaurants and cafes near popular attractions and landmarks. Prices are often high for average quality food and drinks. Instead, walk a few blocks away to find better restaurants and cafes.
Restaurants that display photos of the dishes and menus in several different languages are catered towards tourists. Keep in mind that these places are often expensive and the food is mediocre.
Beware of additional charges in restaurants and cafes. Most places include a service charge (around 15%), which is automatically added to your bill. Check the bottom for "servis compris". If service was good, you may want to leave a little extra (around 10%).
Avoid eating at the restaurants in Versailles. Instead, bring a snack with you or eat near the Versailles Château Rive Gauche station.
16. DON'T over tip in Paris
When dining in a restaurant, tax and tip is already included in the menu price, and it will be shown on your bill. This service charge is usually 10%-15%. Even though it's appreciated, you're not expected to tip on top of this.
17. DON'T go to a non-service continu restaurant for food between the regular meal hours
You'll notice that some restaurants in Paris have a sign that says "service continu". This means that the restaurant serves food between regular meal hours (2:00 PM – 7:00 PM).
Restaurants that are not "service continu" either close or only offer drinks during these off hours. If you're looking to eat a late lunch (or an early dinner) make sure to look for a restaurant that says "service continu".
If you plan on eating at a popular restaurant, I strongly recommend making reservations in advance. For some places, this could mean the night before. For others, it could mean weeks or months in advance.
Most all-day service restaurants are usually for tourists, which means their food might be mediocre.
If you're hungry inbetween meal times (when restaurants are closed), visit a boulangerie or bakery instead for a sandwich or quick snack.
French people tend to eat late (after 8:00PM) and many restaurants don't open until at least 7:00PM or 7:30PM. If you're looking to enjoy a traditional French meal, do keep this in mind.
18. DON'T pay for water at a restaurant
Ask for a carafe of tap water instead of paying high prices for bottled water. It's perfectly safe to drink the water and you'll save money.
Here's how to ask for tap water in a restaurant: "Une carafe d'eau, s'il vous plait". Pronounce it as… "Oon carafe (rhymes with giraffe) doh".
It's important to remember that service in Paris restaurants is slightly different than in North America. You'll likely have to ask for water and for your bill when you're ready to pay and leave.
19. You don't need to dress up in fancy clothes while visiting Paris
I've seen many articles that recommend dressing up in fancy clothes if you want to blend in with the locals in Paris.
Yes, blending in can certainly help you feel more comfortable in a new environment. It can also help you avoid being the target of popular tourist scams, but that doesn't mean you need to wear a suit (for men) or fancy dresses (for woman) to have a good trip to Paris.
Here's a few tips on what to wear in Paris:
Wear simple fitted clothing in neutral colors (black, gray, white, beige). Try to avoid bright colors or loud patterns.
Crossbody bag so you can keep an eye on your belongs. Try to avoid wearing large backpacks.
Falts, sneakers, or boots. There's no need to wear high heels unless you want to.
20. Don't spend all your time in Paris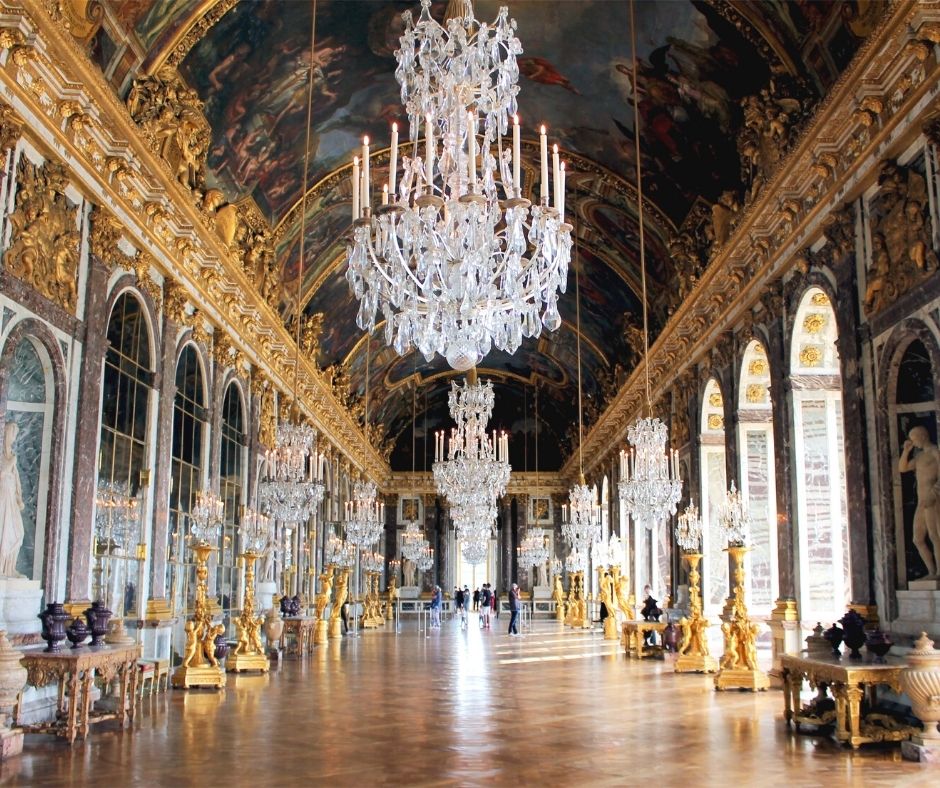 While you could easily spend a week exploring Paris and never run out of things to do, it's worth setting aside some time to explore France beyond Paris.
If you're using the Paris Pass, there are several attractions outside of Paris you may want to consider checking out. Below are some popular day trips from Paris to get you inspired: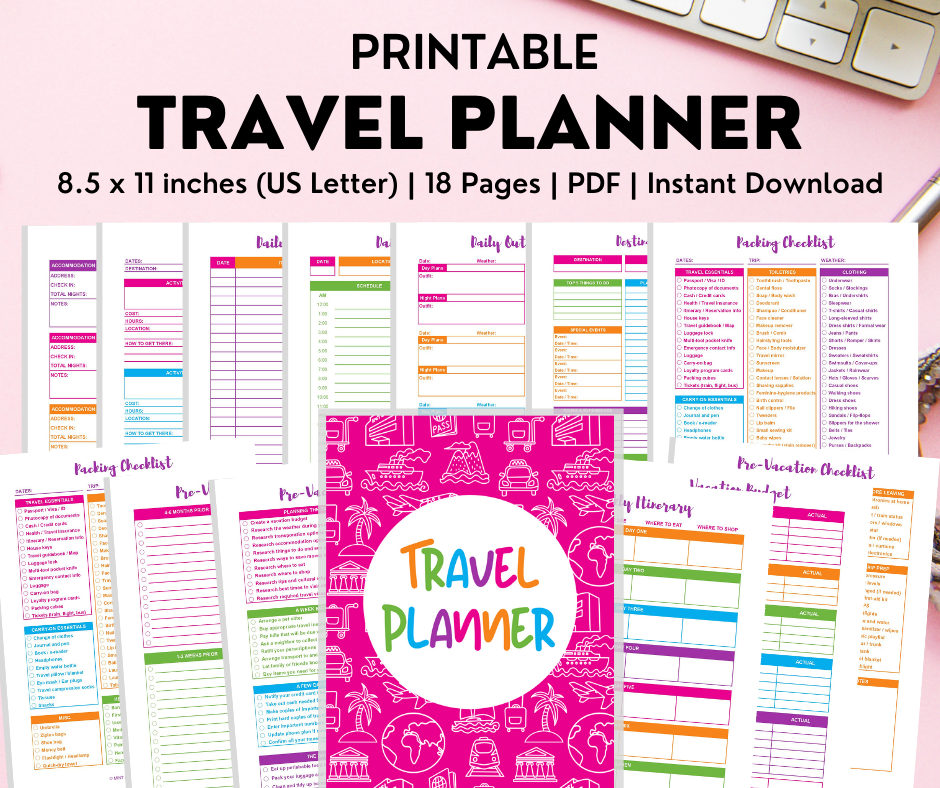 ---
Paris travel tips FAQs
What is the best time to visit Paris?
The best time to visit Paris is in the Spring and Fall when the weather is mild and there are less crowds.
If you want to find deals on hotel accommodations, the best time of year to visit Paris is November, early December, January and Februrary. I like comparing rates on Booking.com.
The best time to visit Paris for shopping is during January and July when sales on happening to find good bargains.
PRO TIP: Try to avoid visiting Paris in August and December. While the museums and monuments will still be open, many popular restaurants and shops close for vacation. The city is usually the most quiet during these two months.
How many days should I visit Paris for the first time?
Aim to spend at least 4-5 days in Paris. This gives you enough time to see main highlights of the city. But if you don't want to feel rushed and prefer to explore more of the 20 arrondissements (neighborhoods), then plan to spend 7 full days in Paris.
What should I do on my first trip to Paris?
Below are the top things when visiting Paris for the first time:
What is the best way to visit Paris?
Book your hotel in the city center. This means staying in the 1st, 2nd, 3rd, 4th, 5th, 6th, or 7th Arrondissements.
Use Paris public transportation to get around the city.
Use the Paris Pass to save money on the city's top attractions and tours.
Take advantage of restaurants lunch specials to save money.
Have a picnic in the park.
How much should I budget for a trip to Paris?
Your daily budget should be around €184 per person for your vacation. Based on the expenses of other visitors, this is the average daily price. (Price are in Euros).
Average Daily Cost
(Per Person)
One Week
(Per Person)
One Week
(Per Couple)
€184
€1,286
€2,572
As you can see, a vacation to New York for one week will cost an average of €1,286 per person. (Source)
Can you do Paris on a budget?
Yes, you can have an amazing trip to Paris without breaking the bank. I travelled to Paris as a student on a limited budget and was able to stay in the city and see all the popular attractions. Below are some ways to saved money in Paris:
Use the Paris Pass to save money and time at the city's more popular attractions.
Skip taxis and Uber and ride the Paris Metro. It's easy to use, cheap and the fastest way to get around the city.
Find cheap hotel deals on Booking.com. This is my go-to travel accommodation site.
Have a picnic in the park. Grab bread, cheese and a bottle of wine. This is a popular activity during the warmer months.
Make lunch your biggest meal of the day. Many restaurants offer pre-fix lunch menus. It's affordable and then for dinner you can have a picnic in the park.
Snack on crepes as an affordable breakfast option. There are many street vendors that sell fresh crepes. The nutella option is my favorite!
Visit museums on the first Sunday of the month. Most museums offer free admission on the first Sunday of the month.
Read Next: The ultimate guide to visiting Paris on a budget
Is Paris still a good place to visit?
Yes, Paris is one of the best cities in the world and definitely worth visiting. The city is very walkable, filled with rich history, culture, beautiful sights, and serves as a source of inspiration for many writers and artists.
Is Paris open for tourism? Yes, Paris is now welcoming visitors. Most attractions are open. Check the official Paris tourism website for the most up-to-date information.