When I was visiting Pittsburgh last month, I stumbled across a pub that had poutine available on the menu — yes, they used real cheese curds. It's not something that I see too often during my travels to the USA so I was pleasantly surprised.
It got me thinking about other popular foods that are unique to Canada. Our larger cities serve up everything from dim sum to gourmet dining, which can make it a challenge to define what is truly Canadian cuisine.
However, here are a few ideas to get you started — the best 15 Canadian foods you need to try:
1. POUTINE
Originating in the Canadian province of Quebec, this tasty dish consists of french fries and cheese curds topped with light-brown gravy.
You can enjoy this dish across Canada and I've even seen it available in some areas of the USA. However, the best spot to get poutine is in Montreal.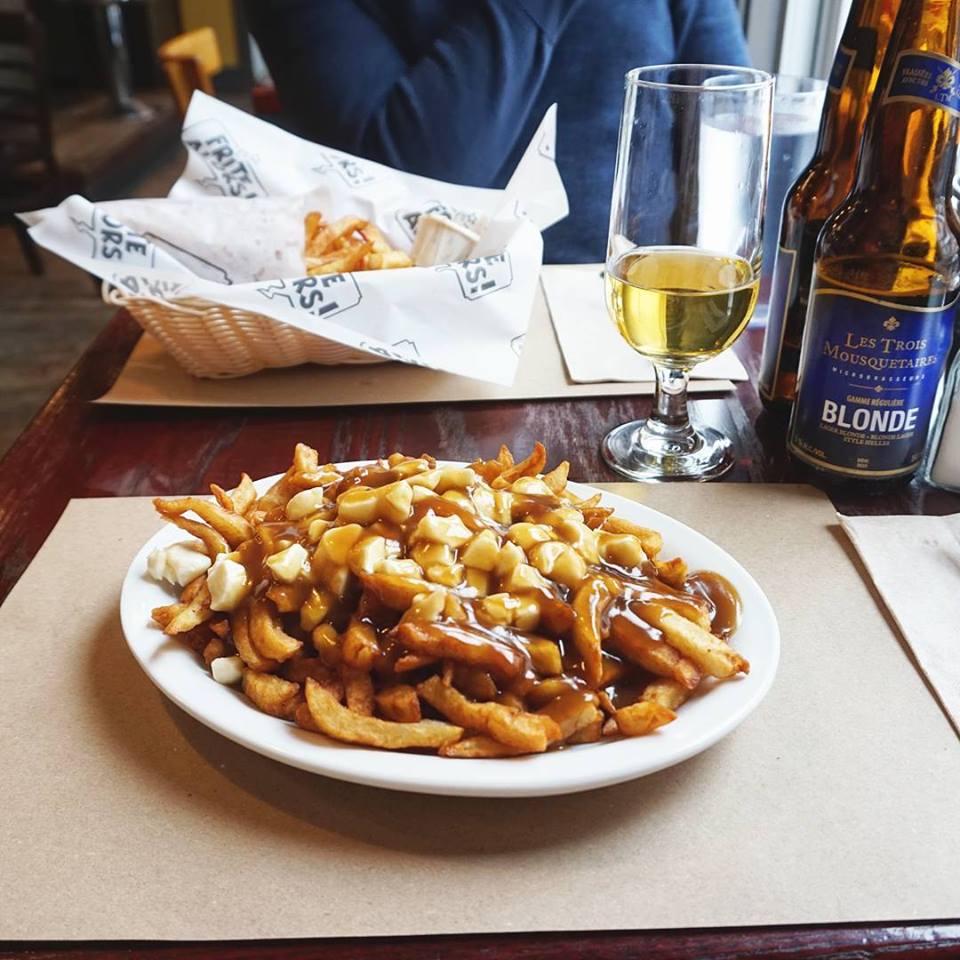 2. CAESAR COCKTAILS
Invented in Calgary, this drink is primarily consumed in Canada. It consists of vodka, Clamato (tomato and clam juice blend), hot sauce and Worcestershire sauce.
This is a popular drink to have during Sunday brunch along with mimosas.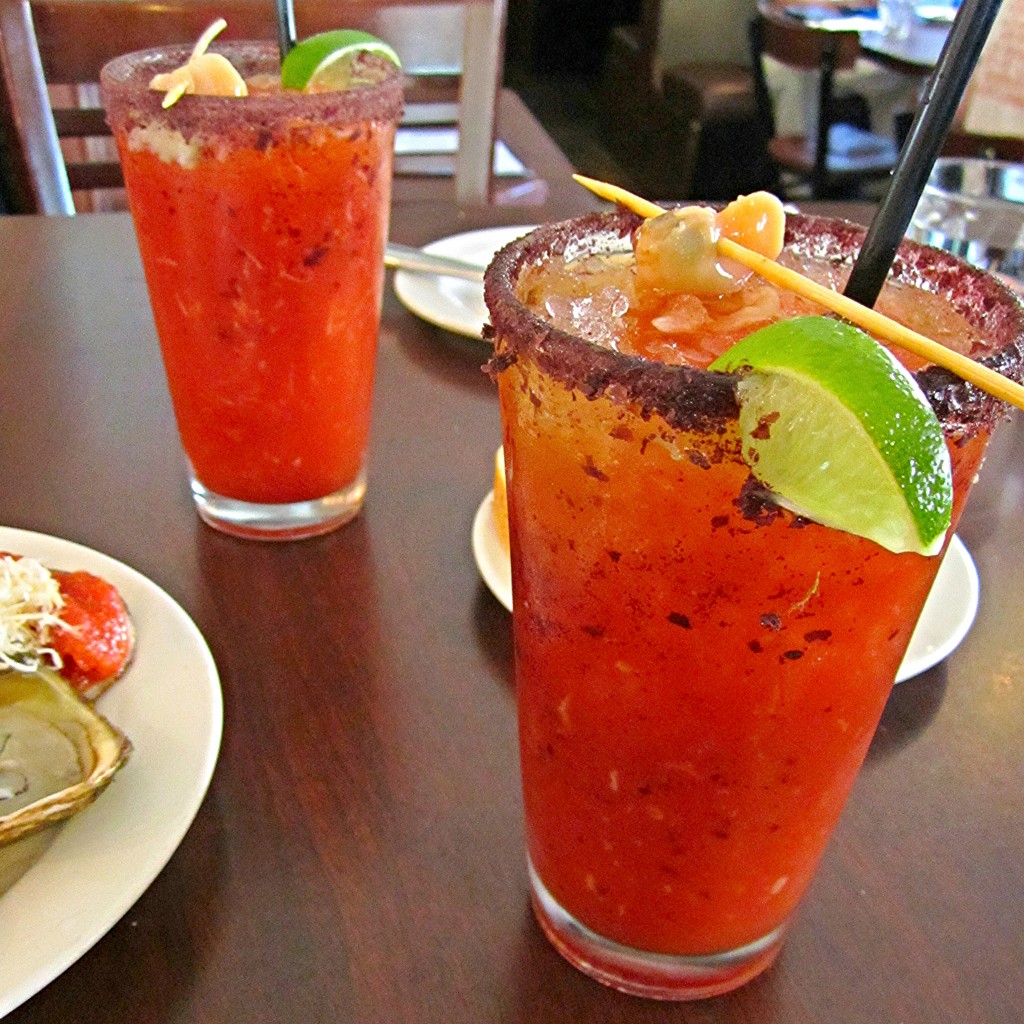 3. BEAVERTAILS
These fried dough-pastries are hand-stretched to resemble a beaver's tail. Delicious toppings to add to your beaver's tail include: whipped cream, oreos, banana slices and nutella. These tasty treats are perfect at carnivals and events.
4. BUTTER TARTS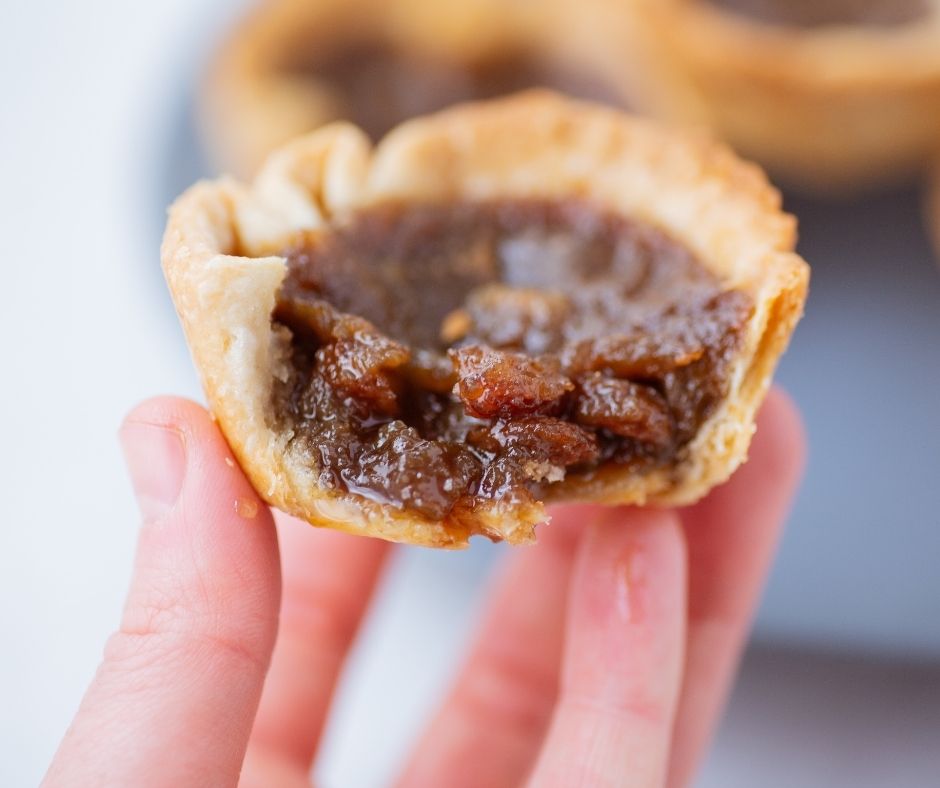 These tarts are popular around the holidays and Christmas time. They consist of butter, sugar, syrup and eggs filled into a pastry crust.
Sometimes you can find ones made with raisins or pecans, but I prefer them without. You can also bake these into square instead of little pastry cups.
I'm getting hungry just thinking about butter tarts!
5. NANAIMO BARS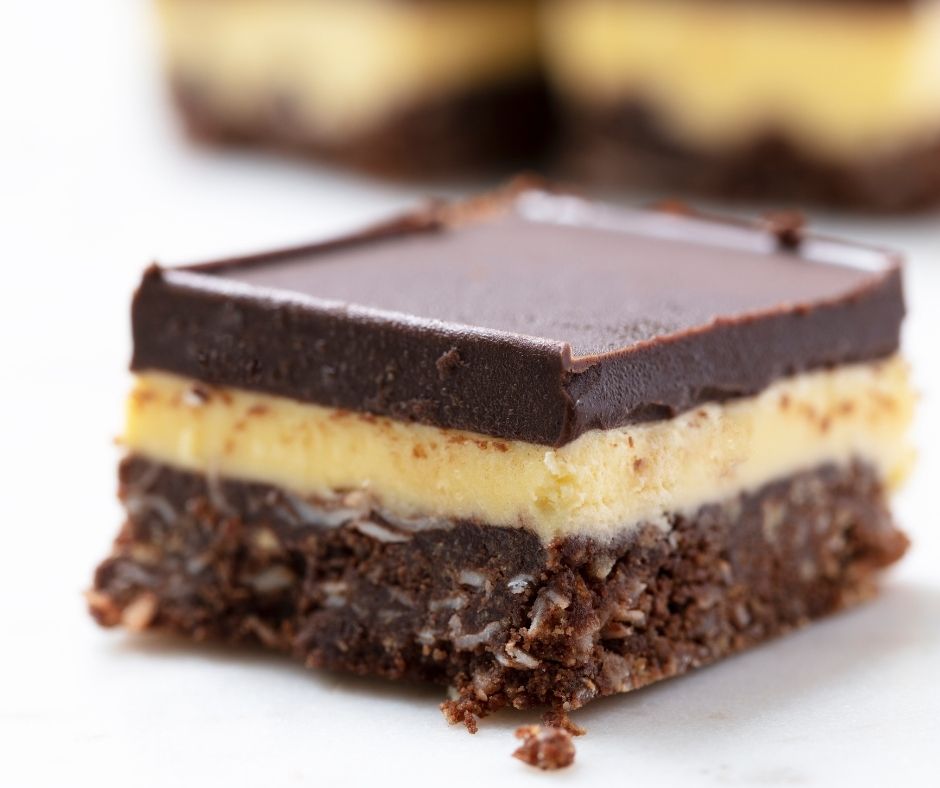 I get excited when I see these available in stores during the holiday season. They consist of a wafer crumb-based layer topped with by a layer of custard butter-icing and melted chocolate.
While there are many variations of nanimo bars such as mint or peanut butter, my favourite is the regular kind.
These are a popular treat among Canadians and I have even seen them served on British Airways.
6. KETCHUP CHIPS AND ALL DRESSED CHIPS
While I am not a huge chip fan, no party is complete without some ketchup and all dressed chips. If you make a visit to Canada, head to the nearest convenience store or grocery store and grab a bag of these chips. Yum!
7. MONTREAL BAGELS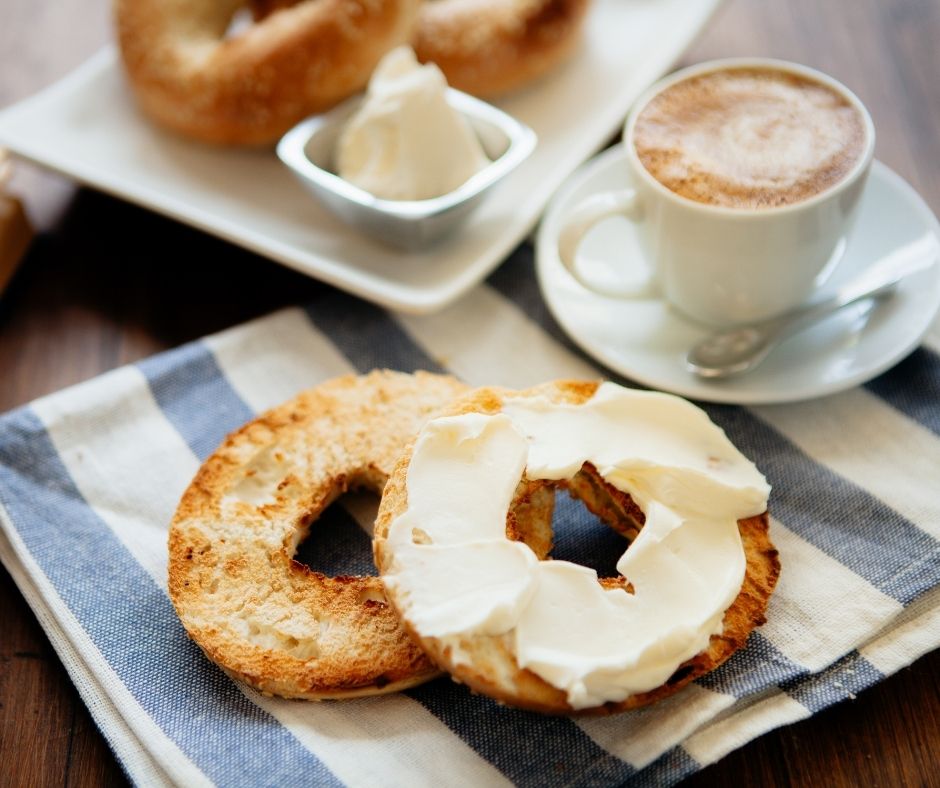 Montreal bagels are smaller, thinner, sweeter and a little more denser than New York style bagels. They also have a bigger hole and are always baked in a wood-fire oven.
Spread a generous serving of cream cheese on these and enjoy the perfect breakfast or lunch!
8. MAPLE SYRUP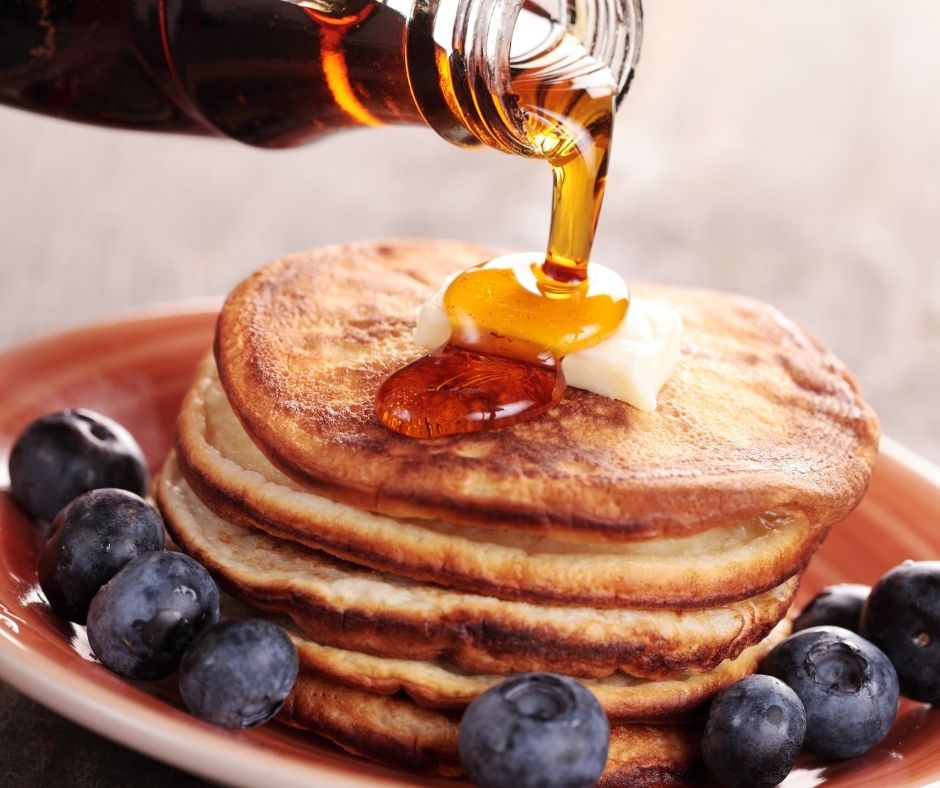 Did you know that Canada produces nearly three-quarters of the world's pure maple syrup? A majority is produced in Quebec where you can visit one of their maple syrup farms to see how its made and get some tasty samples.
I grew up with Aunt Jemima, but once I tasted the real thing, I haven't gone back! This makes for a great gift to bring home to family and friends.
9. TIM HORTONS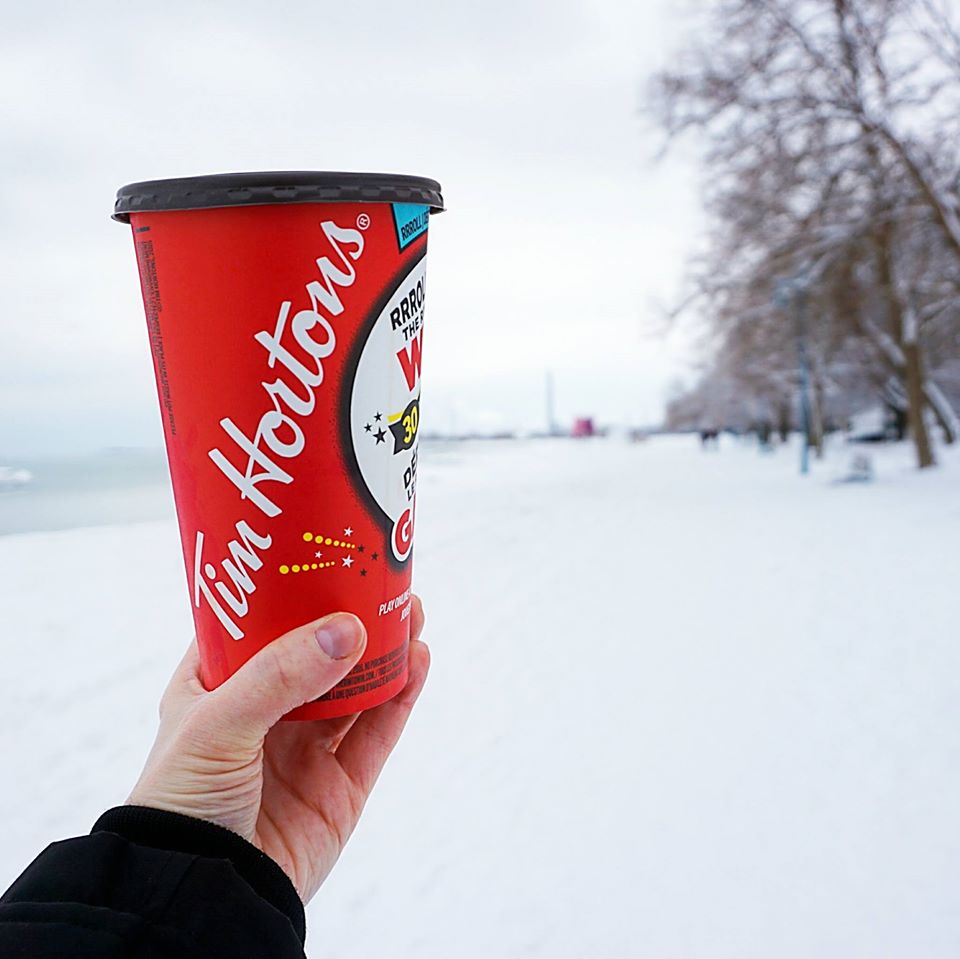 A trip to Canada is not complete without a visit to Timmy's or Timmy Ho's (as many of us like to call it).
Their steeped tea was always there for me during University and I can't get enough of their timbits, which are little bite-sized doughnut holes.
If you like coffee, ask for a "double-double" which is their most popular order: two creams, two sugars.
10. PC WHITE CHEDDAR MAC & CHEESE
This creamy deluxe white cheddar mac and cheese is one of my guilty pleasures, especially during our long Canadian winters when I'm craving some serious comfort food.
11. PIEROGIES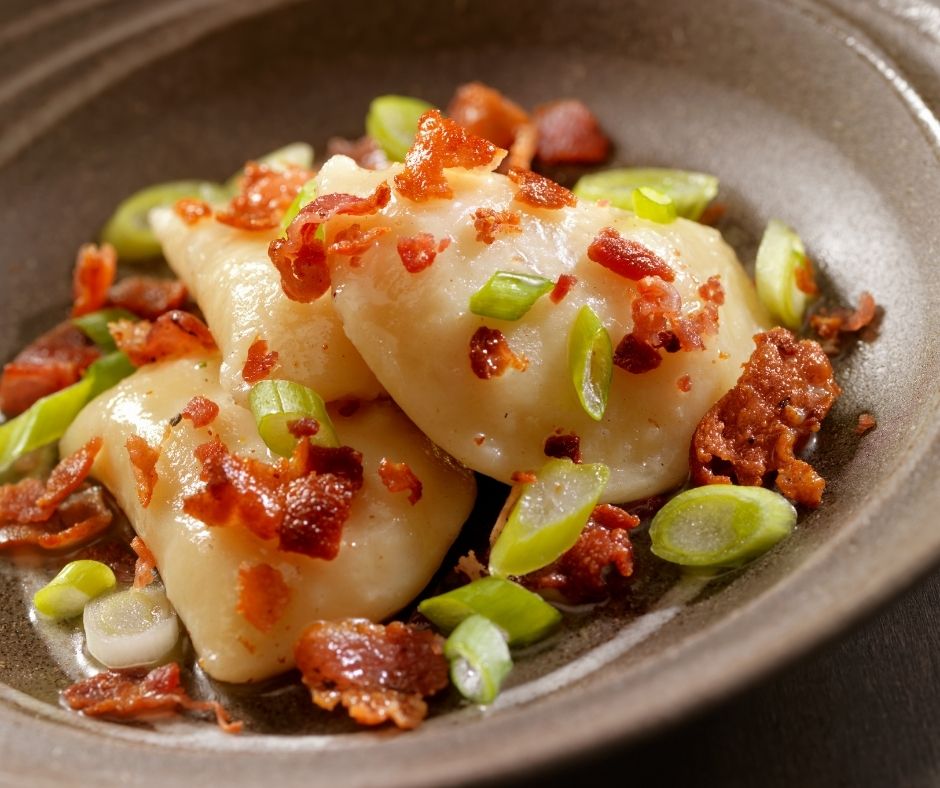 These Eastern European dumplings have become a popular staple in Canada. They offer a variety of different fillings, but my favourite is potato and cheese. They taste delicious when served with melted butter and a dollop of sour cream.
12. ICE WINE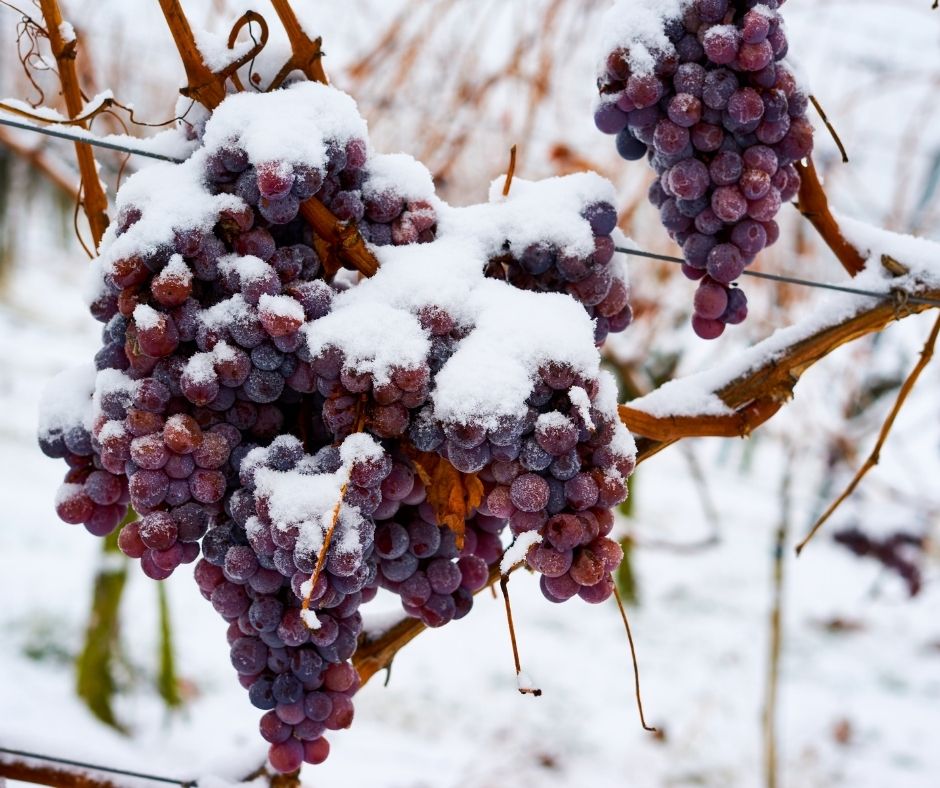 Ice wine is a type of dessert wine popular in Canada. They are produced from grapes that have been frozen while still on the vine.
Ice wine is not common since it can only be produced in specific regions with the appropriate climate. Canada and Germany are the world's largest producers of ice wine, with about three-quarters from Ontario, Canada.
13. COFFEE CRISP
Layers of vanilla wafer, foamed-coffee candy and covered with milk chocolate -- this is one of my favourite candies to enjoy during Halloween. The bar originated in the UK, but a coffee variation was introduced in Canada during the 1930s.
14. SWISS CHALET DIPPING SAUCE
There's just something unique about the taste of Swiss Chalet dipping sauce. It's the perfect accompaniment to their french fries or poured over mashed potatoes.
You can buy your own at the grocery store or enjoy it at one of their restaurants.
15. WHITE SPOT TRIPLE-O BURGER
Only located in the provinces of British Columbia and Alberta, I can't get enough of White Spot's Triple-O burgers. Their secret ingredient is their Triple-O sauce which is a combination of mayo and red hamburger relish.
It's absolutely delicious and I even like to order a side of it to enjoy with my fries. It's not unusual for me to frequent White Spot several times during a visit to the West coast to get one of their veggie burgers!
Related Posts:
1. Three must-try breakfast spots in Victoria, BC
2. Where to eat and drink in Quebec City
4. 10 amazing bucket list adventures to have in Canada