Important Notice – New Orleans is now welcoming visitors!
Attractions are starting to open.
The GO New Orleans Pass is valid for 24 months from the date of purchase.
Nicknamed the "Big Easy", New Orleans is known for its round-the-clock nightlife, buzzing live-music scene, and spicy Cajun and Creole cuisine. This is definitely one of the most unique and fascinating cities in the USA.
With nearly 11 million visitors in 2017, it's easy to see why this is such a popular travel destination. This was my first trip to New Orleans and I got the chance to experience the city during Mardi Gras celebrations. My sister and I had a blast while we were in town and found it safe to visit.
Let's be honest though, whenever you're visiting a new city, the last thing you want to do is fall for a tourist scam. If you want to enjoy an authentic trip to New Orleans, getting tricked by a silly tourist trap can leave a bad taste in your mouth. Am I right?
If you're visiting New Orleans for the first time, then use this survival guide so you can plan your trip like a pro. Use these New Orleans travel tips to help you avoid making these common travel mistakes and maximize your time in the Big Easy!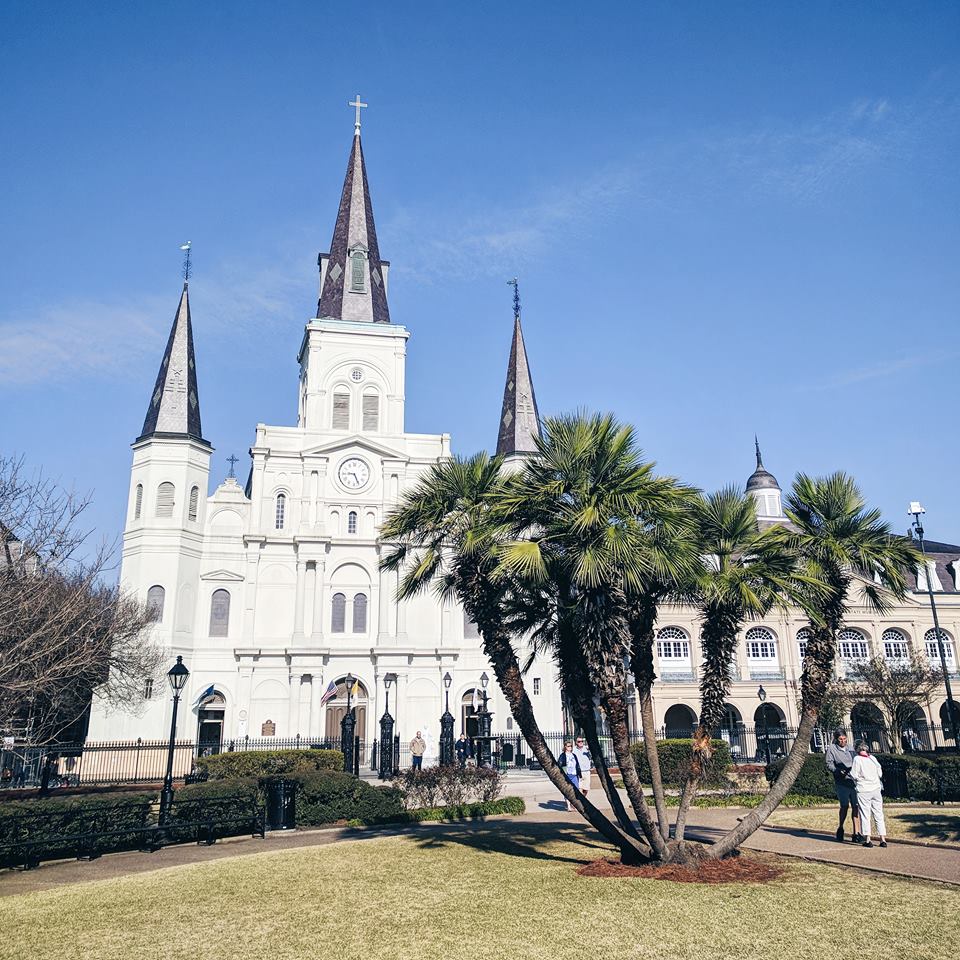 Visiting New Orleans for the first time can be stressful. New Orleans is a big city and there's lots of fun things to do and see. It can be challenging to plan an itinerary and determine which attractions to spend your money on.
Getting the most bang for your buck is my #1 factor when planning a vacation and the GO New Orleans Pass was rated the #1 New Orleans tourism pass by TripAdvisor.
They're also recommended by Expedia and the GO New Orleans Pass currently has a TrustScore of 4.4/5 on Trust Pilot. Many people have already used the GO New Orleans Pass for their NOLA trip and posted happy reviews.
With the GO New Orleans Pass, you can save time, money, and enjoy stress-free sightseeing. But don't just take my word for it. Check out these Get Your Guide reviews.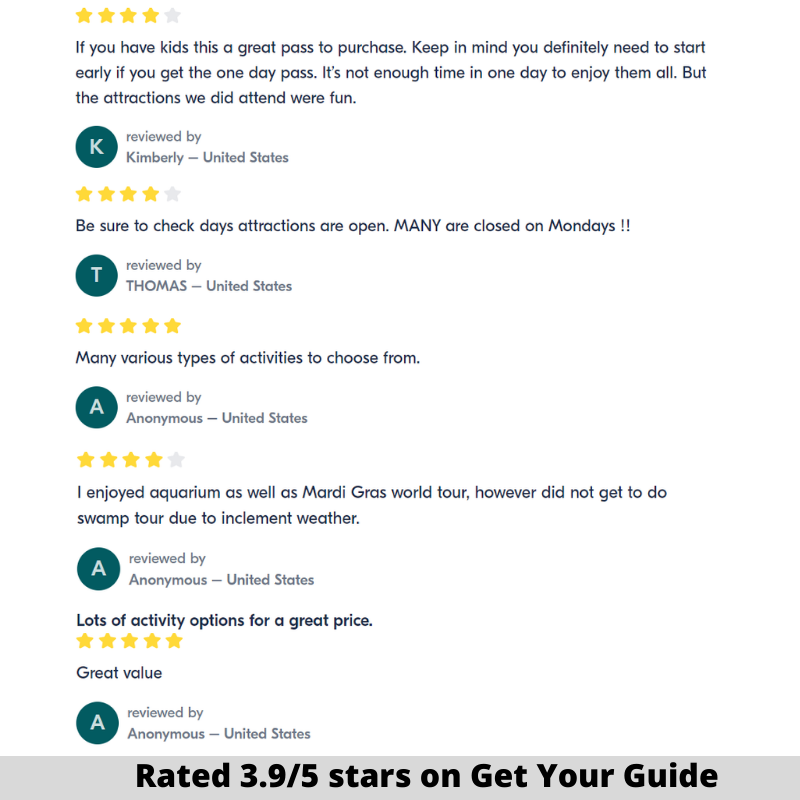 PRO TIP: Buy the pass online to save extra money off the retail price. To buy the New Orleans Pass, click here to go to the official website.
Here's what's included in the GO New Orleans Pass:
✓ Pick from over 25 New Orleans attractions
✓ Valid for up to 5 days
✓ Save up to 35% on ticket prices
✓ Mobile pass option
The Go New Orleans All-inclusive pass is a pre-paid sightseeing card which gives you FREE entry to the city's top tourist attractions, including a New Orleans Bus Tour, Ultimate Swamp Adventures, and the Paddlewheeler Creole Queen.
Ultimate Swap Adventures
Standard Entry Price
Adult $26.50
FREE with the New Orleans Pass
Paddlewheeler Creole Queen
Standard Entry Price
Adult $34.00
FREE with the New Orleans Pass

Adventures in New Orleans Bus Tour
Standard Entry Price
Adult $46.00
FREE with the New Orleans Pass

Plus, you can use the New Orleans Pass to get free entry to over 25 other attractions, museums, and tours in the city.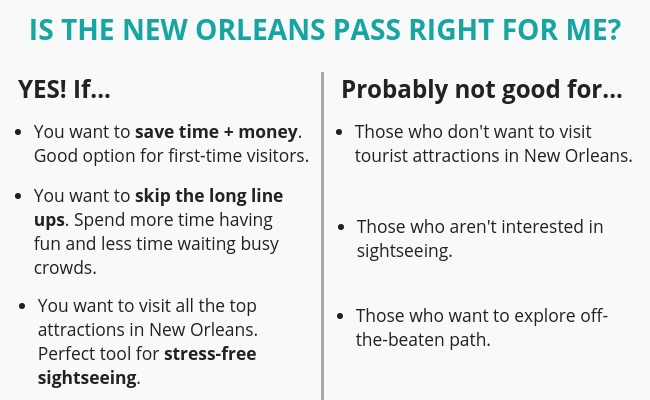 How to get your Go New Orleans All-inclusive Pass:
Step 1: Choose which pass duration you want to buy (1, 2, 3 or 5 day). You can click here to purchase your New Orleans Pass from their official website. When you buy the pass online, you can take advantage of online discounts.
Step 2: Download your mobile pass instantly using the Go City mobile app. If you prefer a physical pass, simply print your pass at home from your confirmation email.
Step 3: You now have FREE access to any of the 25+ top New Orleans attractions included for the duration of your pass. You can activate your pass anytime within 12 months from the date of purchase.
2. Avoid spending all your time on Bourbon Street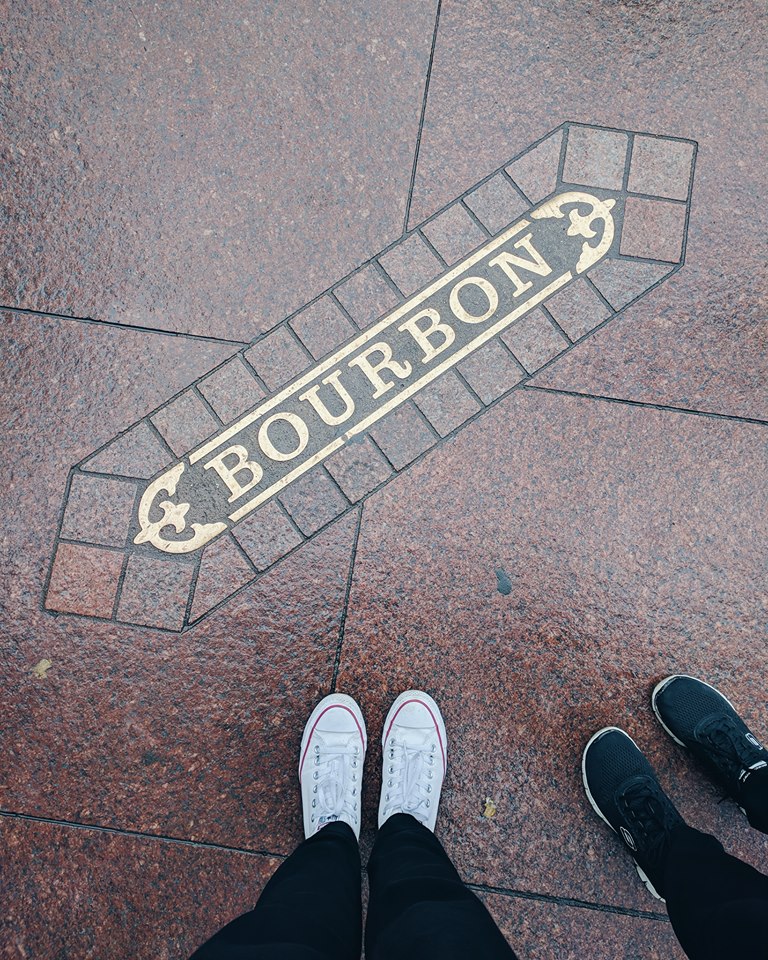 If you're visiting New Orleans for the first time, then yes — you must check out Bouron Street. Everyone needs to experience this spot at least once in their lifetime. But many tourists make the mistake of thinking THIS is the place to hang out when visiting New Orleans.
I recommend going during the daytime and then leaving. The night crowd can get a little wild. I know many visitors want to know what to do on their first night in New Orleans. My suggestion is to head down Royal and make your way over to Frenchmen Street. This is where you'll find the best entertainment in New Orleans.
If you do happen to venture down Bourbon Street after dark, remember to keep your wits about you. This means keeping your wallet safe (not in your back pocket) and avoiding common tourist scams.
For example, someone on the street might come up to you and say this:
I bet I can tell you where you got your shoes.
I bet you $10 if you tell me your first name, I can spell your last name.
If someone says this to you, politely respond with "No thanks" and just keep walking.
3. Don't forget to bring your walking shoes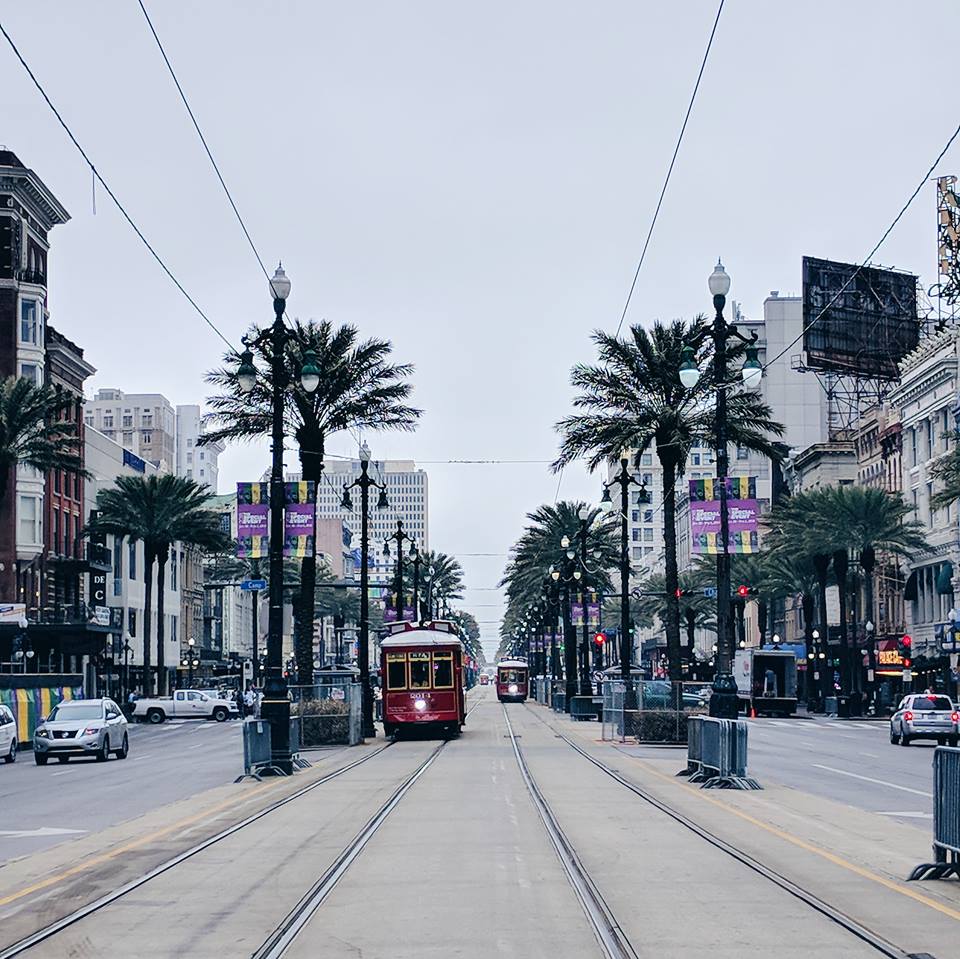 New Orleans is one of the most walkable cities in the USA. There is really no reason to rent a car during your visit, as you can easily access the city's neighborhoods on foot or by bicycle.
If you want to take a break, grab a seat at a local café or people watch in Jackson's Square. There's a good chance that you'll hear live music playing in the French Quarter, so this is a fun way to unwind between your sightseeing adventures.
Another great way to get around New Orleans is to hop on the streetcar and ride to the Garden District. For just less than $2, you can enjoy a scenic ride on the oldest continuously operating streetcar in the world.
4. Don't carry glass bottles outside of bars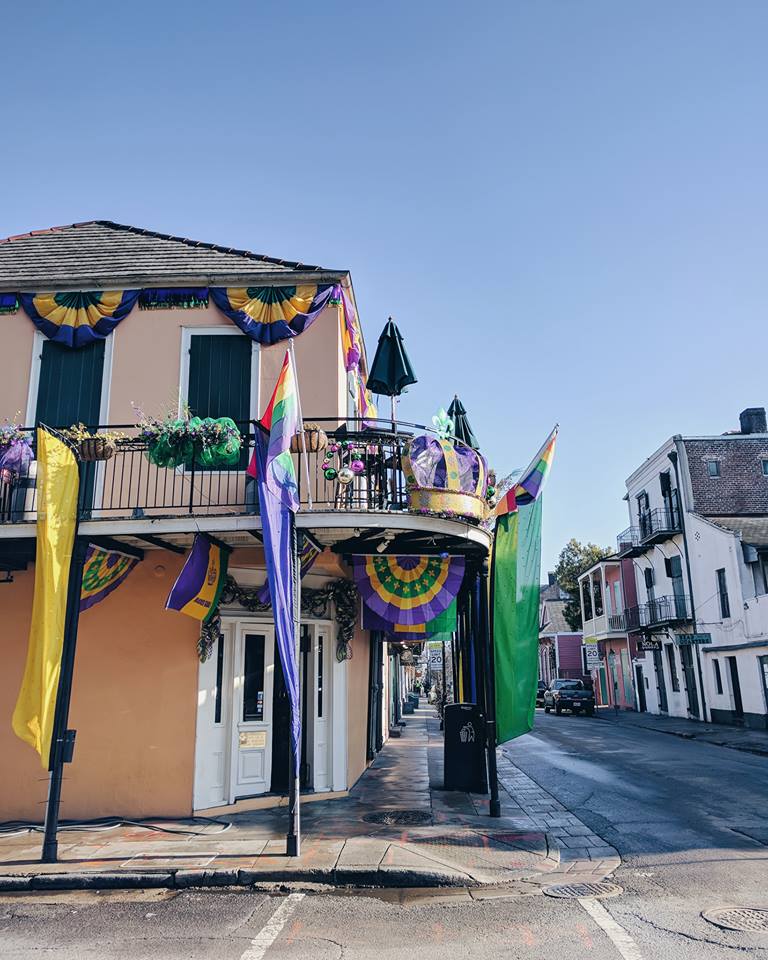 Yes, you can drink in public areas, such as the French Quarter. However, if you're drinking in the streets, you must consume alcoholic beverages from a plastic to-go cup. Don't make the tourist mistake of carrying around a beer bottle on the streets.
Many NOLA bars offer plastic to-go cups so you can stroll and sip at your leisure. Some restaurants even have walk up windows for quick and easy refills.
If you want an alcoholic beverage after 2:00am or before 12:00pm – that's no problem! Alcoholic beverages are available around the clock in New Orleans. So whether you want a boozy iced coffee or a margarita to go with your eggs in the morning, it's up to you!
5. Don't forget to check out one of the most-visited tomb sites in the USA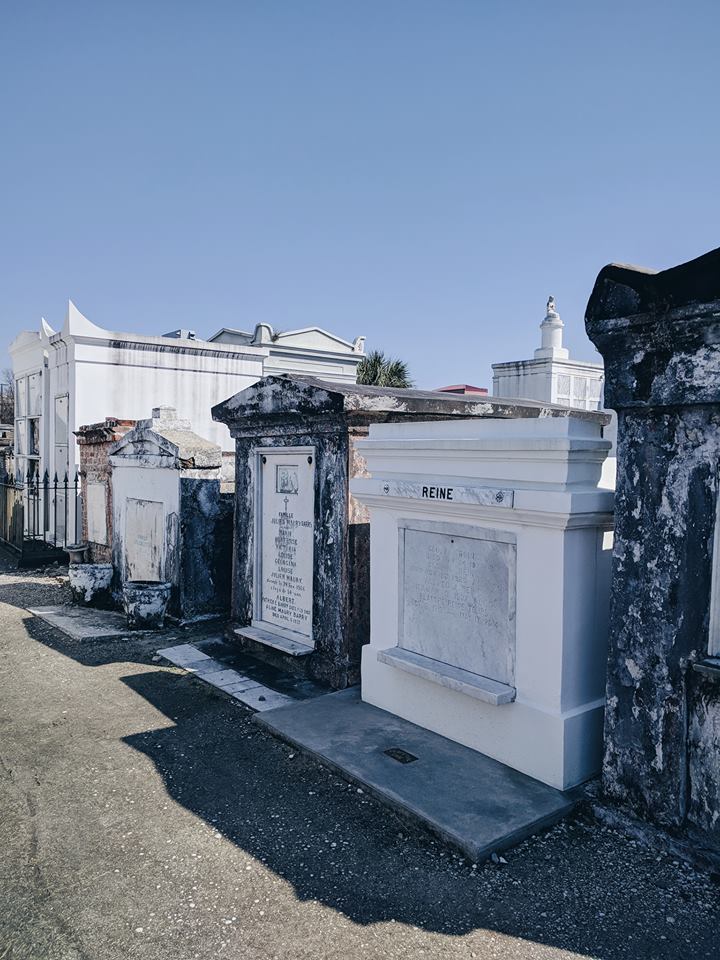 I know it sounds a little strange, but one of the top things to do in New Orleans is visit the city's cemeteries. While there are a few you can explore, the most popular cemetery to visit for first timers is St. Louis Cemetery No. 1.
St. Louis Cemetery No. 1 is one of the oldest, most famous, and most haunted cemeteries in New Orleans. Plus, it's just blocks away from the French Quarter, making it easy to access.
In order to protect this historic cemetery, you'll need to visit with a licensed tour guide. My sister and I went on a small-group walking tour with French Quarter Phantoms and LOVED our experience with them. We found it was a great way to learn about the history of New Orleans and the cemetery.
PRO TIP: If you're considering the New Orleans Pass, this tourism card includes a free cemetery tour with French Quarter Phantoms.
Here are a few interesting facts about St. Louis Cemetery No. 1:
Opened in 1789 and it's the oldest and most visited cemetery in New Orleans
The dead are buried above ground to protect coffins from getting flooded and this allowed vaults to be reused
Voodoo queen Marie Laveau is buried in St. Louis Cemetery No. 1. Her grave was once the second-most-visited in the USA (Elvis's was number one).
You can visit Nicolas Cage's pyramid tomb. While he is alive and healthy today, he commissioned a tomb to be constructed in St. Louis Cemetery No. 1.
6. Spending the whole trip exploring the French Quarter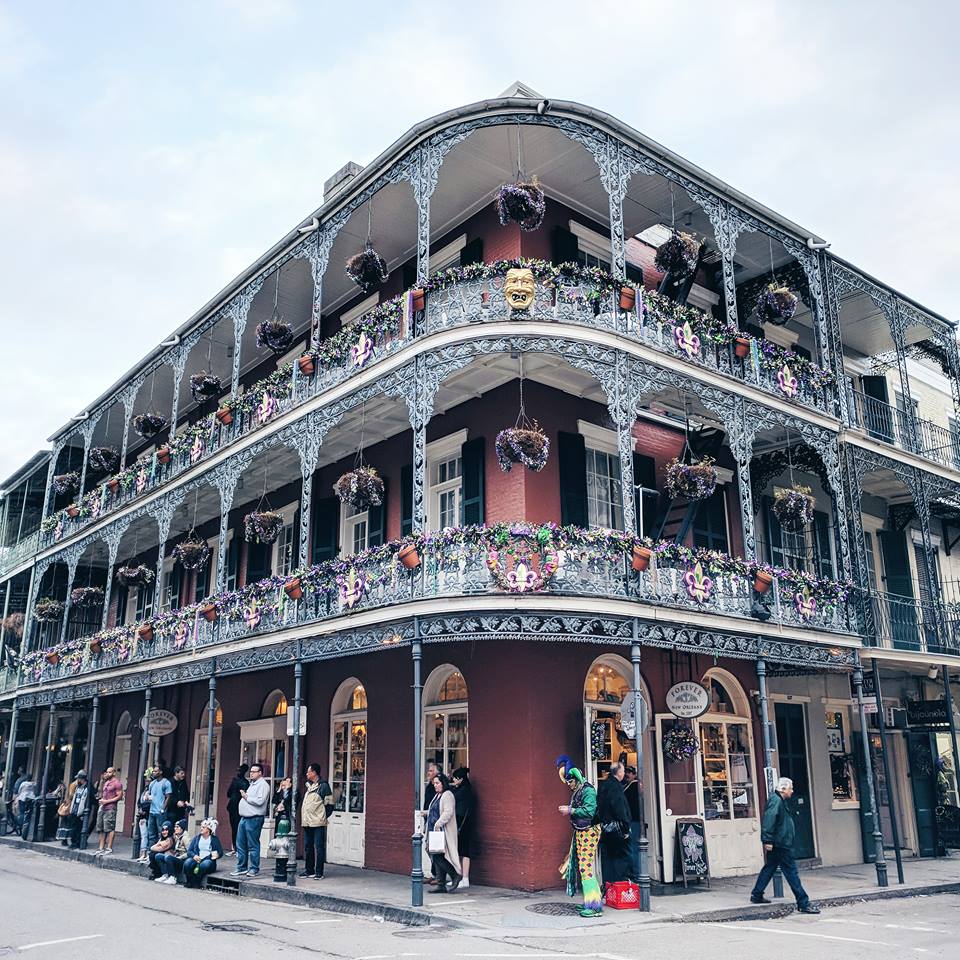 Don't feel bad for falling in love with the French Quarter. I certainly spent a lot of time exploring this neighborhood.
But do know that there's SO much more to New Orleans that it would be shame if you spent the whole trip in the French Quarter. That's like going to New York City and hanging out only in Time Squares. Sounds kind of silly right?
Here are a few other neighborhoods in New Orleans that are worth checking out:
Garden District (my favorite area in the city)
Bywater
Central Business District (this is where my travel accommodations were located)
Want to explore beyond New Orleans? Here are some fun activities you can do:
7. Avoid eating at tourist trap restaurants…except for this one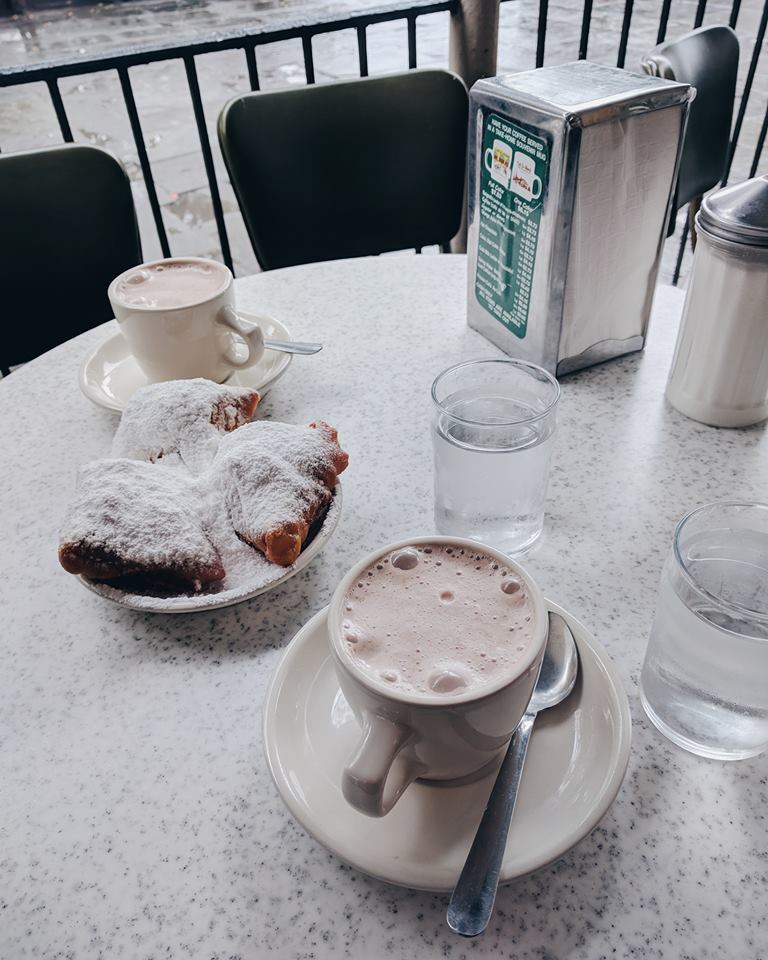 New Orleans is known for its delicious Cajun and Creole cuisine, but not all restaurants serve quality eats. To avoid wasting your time and money at a tourist-trap restaurant, I recommend avoiding Bourbon Street or any place that says "The best in New Orleans".
Take a minute to do a little planning before your trip. Check reviews on Yelp or TripAdvisor to see if there's a good restaurant nearby.
PRO TIP: If you're looking for a fun way to enjoy authentic New Orleans cuisine, consider a food tour. This half-day walking food tour of the French Quarter gets top reviews. You'll get to visit world-renowned restaurants in New Orleans and indulge in classic Louisiana food tastings from some of its famous eateries. Learn more here.
The only touristy place that I DO recommend checking out is Café Du Monde in the French Quarter. After trying several different spots for beignets in the city, Café Du Monde was the absolute best! Don't forget to try their hot chocolate too — it pairs well with their famous beignets.
8. If you go during Mardi Gras, don't pick up beads from the ground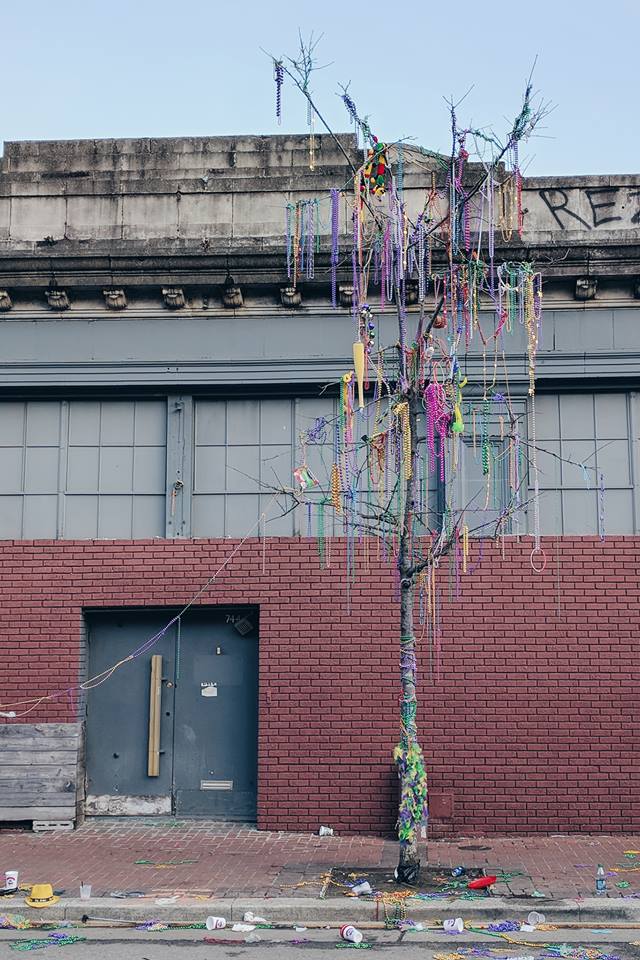 I went to New Orleans during Mardi Gras celebrations which was a lot of fun. While I didn't read much about Mardi Gras before arriving in New Orleans, I learned a lot of interesting rules during my visit.
What to know before visiting New Orleans during Mardi Gras:
Don't pick up beads that have fallen on the street or ground
Not only can it be dangerous to pick up beads from the ground, but it's also unsanitary. New Orleans streets can be quite dirty during Mardi Gras festivities. Instead, be a pro and catch beads in the air.
Bring the whole family
Despite what many people think when seeing Mardi Gras represented in the media, it's actually a popular family event. I saw lots of kids enjoying the parade and they even have some spots that are exclusively "Family Zones".
No nudity allowed
Mardi Gras is a family event and nudity is not tolerated along the parade routes.
No glass bottles or cans allowed
If you want to drink alcohol, make sure to pour your drink into a plastic to-go cup.
And if you're visiting New Orleans for Mardi Gras, you must try the King Cake! Before arriving in New Orlean's, I had no idea what King Cake was, but we saw it everywhere. So of course we went to several different bakeries to try it. I even ate a King Cake flavored donut!
9. Frenchmen Street is WAY better than Bourbon Street
Listening to live music was on the top of my list of things to do in New Orleans. After doing some due diligence, I discovered that if you want to experience some authentic New Orleans jazz and brass, then head straight to Frenchmen Street.
New Orleans is a city that runs on music, so even if you're not a huge fan of jazz music, it's worth experiencing it at least once. Some of the places I recommend checking out on Frenchmen Street include The Maison, The Spotted Cat Music Club, and Blue Nile.
10. Don't skip exploring the swamps
New Orleans is a beautiful city, but to get the full experience, I highly recommend doing a swamp tour. When New Orleans was founded in 1718, it was completely surrounded by swamps and marshes. Today you can get up close to see alligators and other wildlife that inhabit the swamp.
Many companies offer transportation to and from hotels, making it a fun and easy day-trip from New Orleans. If you are considering the New Orleans Pass, keep in mind that this tourism card includes two swamp tour experiences at no additional costs.
11. Sightseeing on a Monday in New Orleans
If you're planning to check out NOLA's most popular attractions on Monday, such as the aquarium and the zoo, think again. Many of these attractions are closed on Monday.
Some restaurants are even closed on Mondays in New Orleans. If you're visiting the city on a Monday, I highly recommend checking to see what's open and closed so you can plan your itinerary accordingly.
12. Don't walk alone in New Orleans after midnight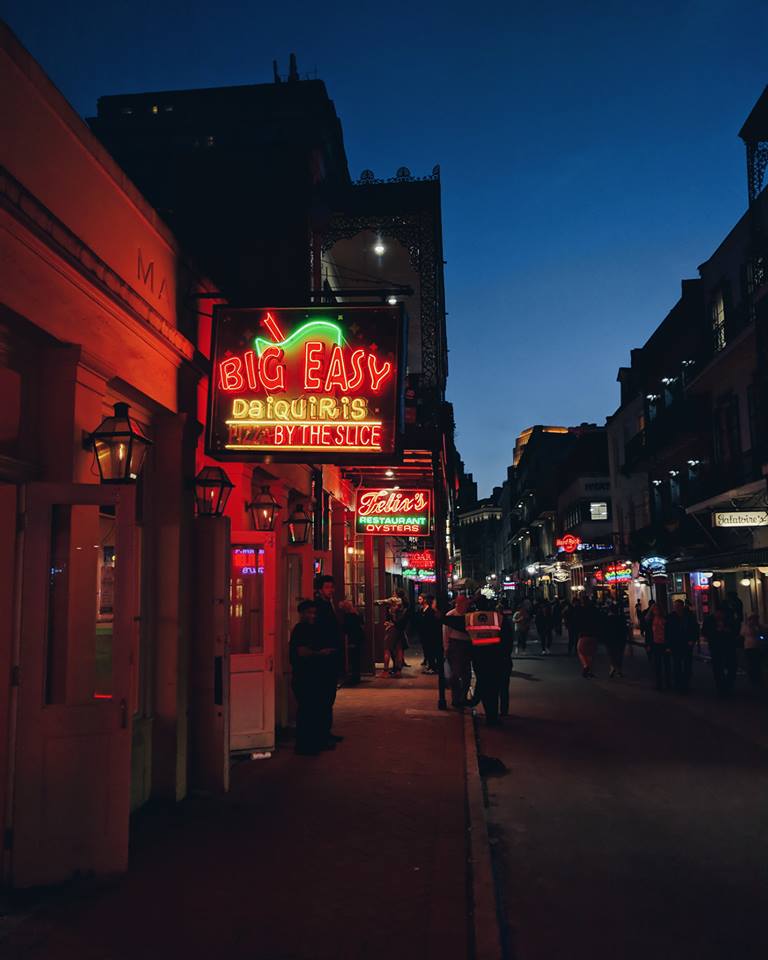 Like with any major city, it's important to use common sense and take proper precautions when traveling. This includes keeping your wallet in your front pocket to prevent theft and not walking alone in the French Quarter after midnight. If you do decide to stay out late and explore on foot, make sure to have at least one other person with you.