When I started this blog almost four years ago, I had no idea what a profitable blog niche was. To be honest, I didn't give my niche much thought. I just knew that I wanted to share money-saving tips and lifestyle content.
I wrote about everything under the sun: travel, fashion, concert reviews, recipes, beauty, and so on. Over time, I eventually discovered what I enjoyed writing about the most and focused my energy on that.
Many people will tell you to choose a blog niche that you're passionate about, and that's great advice. But, sometimes we're passionate about a variety of different topics. Then what do you do?
In that case, I encourage you to make a list of potential blog post ideas based on your different passions. For example, if you love travel, fashion, and beauty — make a list of at least 10 blog post ideas under each category. This will help you determine if you really want to write about these topics.
If you're interested in starting a money-making blog, today I'm sharing tips to help you choose a profitable blog niche.
Related Posts: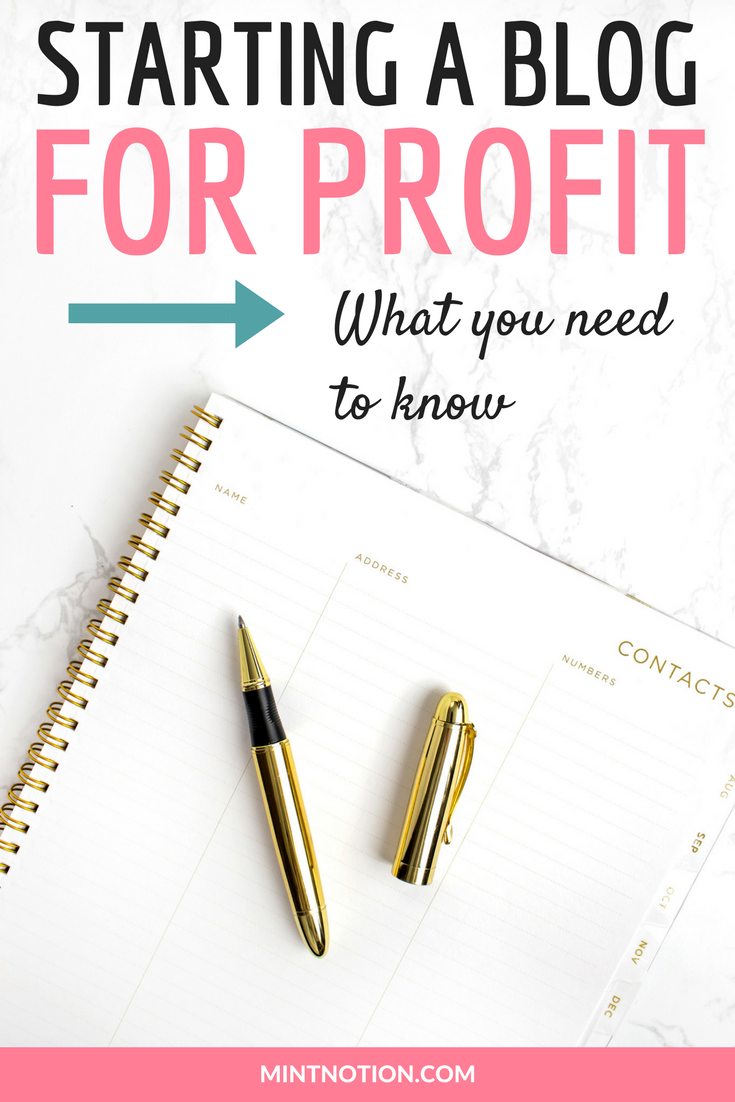 Myths about choosing a profitable blog niche:
You need to be an expert on your topic
While being an expert on your chosen topic can help boost your authority, it's NOT always necessary.
However, please do not pretend that you're an expert on a topic that you have no experience with. This is not a case of "fake it till you'll make it". For example, everyday I see people start blogs about "how to blog" who have little to no experience about starting a profitable blog.
I won't judge you if you decide to start a blog about "how to blog", however these types of blogs work best when you already have a profitable blog and now you're sharing your tips with others (based on your personal experience).
If you'd like to start a blog on a topic that you're not an expert on, I recommend sharing your journey toward learning more about your chosen topic. For example, if you're trying to pay off debt, you may want to start a blog sharing your tips and journey towards becoming debt free. Many people are on the same journey and will appreciate your unique voice.
Another example is transitioning to a plant-based diet. Maybe you just started eating more plant-based meals and you want to start a blog that shares your journey in order to inspire others (and help keep you motivated too). Your blog can include tips for making the transition to plant-based foods and healthy recipes that you enjoy eating.
Here is a real life example: Deliciously Ella was diagnosed with an illness in 2011. This inspired her to start a blog about healthy eating, which helped motivate her to learn more about her illness and how to manage it through food and lifestyle. Today, she has become an expert in her field. She has published her own cookbooks and opened a deli, which sells her delicious food.
As you can see, sharing your journey through blogging can help establish you as an expert in your field.
You need to niche down
Instead of writing about a bunch of unrelated topics, if you write about LESS things, you will be able reach MORE people.
Here's an example:
Topic: Fashion
Niche: Affordable fashion for stay-at-home moms
Niching down means narrowing your focus. The idea here is that you're targeting a specific audience so they will buy what you're selling. It's a lot easier to gain loyal readers and customers when you target a specific audience (in this example we are targeting stay-at-home-moms) rather than trying to write for every fashionista.
And while some bloggers have had massive success from blogging about a very specific and targeted niche, this isn't the only way to make money in the blogging world.
Yes, you can make money from a niche-less blog, but it's NOT easy. For example, if you have a lifestyle blog that covers a variety of different topics, it will be hard to create a product to sell to your audience, since your readers are so spread out.
Most lifestyle bloggers I know who are successful have either been blogging for years (so their audience has built up over time), or it's because they know WHO their target audience is.
For example, successful lifestyle bloggers know exactly WHO they are writing for, and their topics feel relatable to their readers because they're targeted at a specific audience.
Blogs that don't target an audience don't make money.
If people want to read about everything under the sun, they'll go straight to Amazon where they can search for product reviews and more.
Many people make the mistake of thinking that in order to make money blogging, they need to appeal to the masses. This might work well for a company such as Amazon, but not so much in the blogging world.
Here are some other benefits of having a niche and knowing your audience:
When someone stumbles on your blog, it will be easy for them to know what your blog is all about and if it's for them
When you know who your target audience is, it's a lot easier for you to create relevant content that you know your readers will love
Having a niche will help you build a loyal and engaged audience
So what's the key to choosing a profitable blog niche?
Having a profitable blog niche comes down to a few essentials:
You need to be passionate about AND enjoy writing about your topic(s)

If you don't enjoy writing about your topic, blogging is going to feel like a chore and you'll eventually get bored and move onto another project.
Plus, it's a lot easier to write about something that you're passionate about then create blog posts just because you'll think they'll make money.
Action Step: Answer the following questions to help you discover your niche.
What interests you? Brainstorm ideas and make a list of everything that interest you. Don't worry if you have 10+ different topics, it doesn't matter at this stage.
What are your skills? Are you knowledge about a certain topic?
What are you currently learning about? (You don't have to be an expert at something to start a blog. Maybe you're on a journey to paying off debt and want to share your tips with others).
Here are some possible topics for your blog:
Finance
Lifestyle
Fashion
Animals
Education
DIY
Home
Fitness & Health
Travel
Relationships
Food
Family, and more!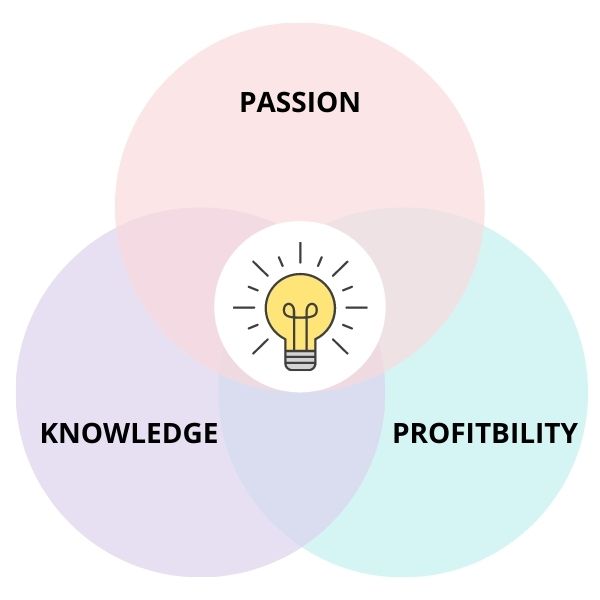 You need to choose a topic that people are searching for
For example, if your topic is too niched down, your audience may have trouble finding your blog.
The best way to build an audience is to write about what people want to read. But what do people want to read? They want to read content that will make a positive difference in their life. Everyone wants to become a better version of themselves.
You need to create content that focuses on addressing a problem (so you can make money)
A good way to drive targeted traffic to your blog is to address a problem. This means writing blogs posts that aim to solve a problem.
For example, you can use a keyword search tool to see what people are searching for on Google. If someone is searching for "how to get rid of dry skin" (the problem), your blog post might pop up on the first page called "How to get rid of dry skin for good" (the solution).
When someone clicks on your blog post, they are looking for a potential solution to their problem (having dry skin). If they already knew the solution to their problem, they would head straight to Amazon to buy the product.
When offering a solution to a reader's problem, this can help you make money. For example, the solution you offer your readers to get rid of dry skin can be an affiliate product you promote.
Think about someone you know and how you can help them. Maybe your target audience is you and what you were struggling with a year ago (for example, maybe you lost 100 pounds and now want to help others lose weight too).
Action Step: Answer the following questions to help you identify your target audience.
What is your reader's biggest struggle?
What motivates and inspires your reader?
What is your reader's goal? Where do they want to be in the next six months? (For example, if your blog is about weight loss, your ideal reader's goal might be to lose 20 lbs in the next six months).
Why should people read your blog?
Many readers email me saying that they want to start a blog but they are worried that no one will read it. I want to help you overcome this fear.
Ideally you want to choose a niche that creates a balance between your interests, what's popular on Google, and the level of competition.
Let's say you want to start a fashion blog for stay-at-home moms, for example. Lots of fashion blogs geared toward stay-at-home moms already exist today, but that's actually a good thing. This means that people are interested in reading about this topic.
Instead of getting discouraged by your competition, it's important to understand that YOUR voice is unique. People will connect with you more than other fashion bloggers.
Think about which influencers you currently follow on social media. If you follow fashion bloggers, chances are you follow them for a reason. You either relate to their sense of fashion or personality.
On the other hand, you also choose not to follow certain fashion bloggers (even if they're popular) because you can't connect with their style.
Research Your Monetization Options
So you've narrowed down your potential blog niche to 3 to 4 ideas — that's great! Now it's time to do a little research and see how blogs in these niches make money.
Search Google and Pinterest (yes, Pinterest is a search engine) for "[niche] blog". Chances are you'll find some popular blogs in this niche which are making money or even earning a full-time income.
Sometimes bloggers will reveal exactly how much their blog earns through income reports. Keep in mind that certain niches do not publicly disclose their blog earnings, but that doesn't mean they don't make money.
Instead pay attention to what products they are promoting. Are they selling their own products or services (eBook, eCourse, digital downloads, or a physical product)? Are they using affiliate links? Are they publishing sponsored blogs posts or social media content? Do they have display ads on their website?
Want to learn how to make money blogging for beginners? Check out this post here for a list of the most popular ways to monetize your new blog.
Whether you're looking to bring in extra income each month or turn your blog into a full-time job, it's a good idea to start brainstorming ways you can potentially monetize your blog.
Final Words
If your goal is to make money from your blog someday, then choosing a profitable blog niche is important. Even though some niche-less blogs make money, they are successful because they know who their target audience is.
Many people email me asking if it's too late to start a profitable blog. My answer is this: it's not too late! If you start your blog the right way and are dedicated to growing your audience, there is lots of potential to make money online.
Read Next: 5 ways to make money on Pinterest
Building a profitable blog takes time and it's definitely not a get rich quick thing. But with a clear focus for your blog and a specific goal in mind, it's definitely possible to be successful today.
If you're ready to start your own profitable blog, you can follow my easy step-by-step guide here. You'll also get a free domain name when you sign up through my tutorial.