Québec City is one of the most romantic cities in Canada, and a popular honeymoon destination for many newlyweds. Its European style offers a romantic ambiance and charm that makes you feel like you're in a fairy tale city.
Enjoy walking hand in hand with your significant other, while browsing picturesque boutiques and sipping a glass of wine in a dimly-lit French restaurant.
Or be adventurous and take a ride on the Quebec City Tour. Capture beautiful views on this popular bus tour while learning about the sight's in this historic city.
Old Québec is a UNESCO World Heritage treasure and the perfect destination to rekindle the flame and experience unforgettable memories. Here are ten romantic date ideas to do with your sweetie in Québec City!
Related Posts:
1. Indulge your senses at the Chocolate Museum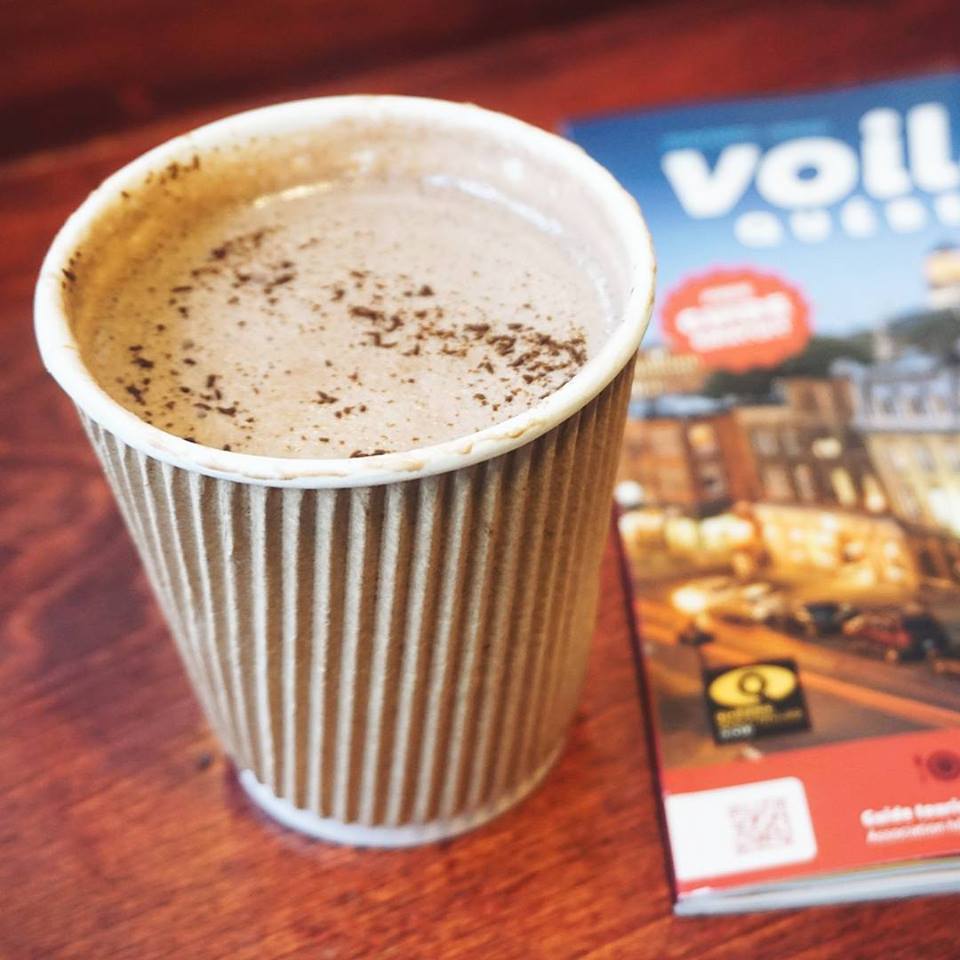 A visit to Érico's is guaranteed to satisfy your sweet tooth. Attached to the boutique is a cozy museum, which illustrates the history of chocolate from the Mayan civilization to the present day. The museum features over 200 items from Mexico, Europe and the Caribbean Islands.
After a quick visit to the Chocolate museum, visitors can warm up with a delicious cup of hot chocolate and sweet treats in the attached boutique.
2. Enjoy a romantic dinner in Old Québec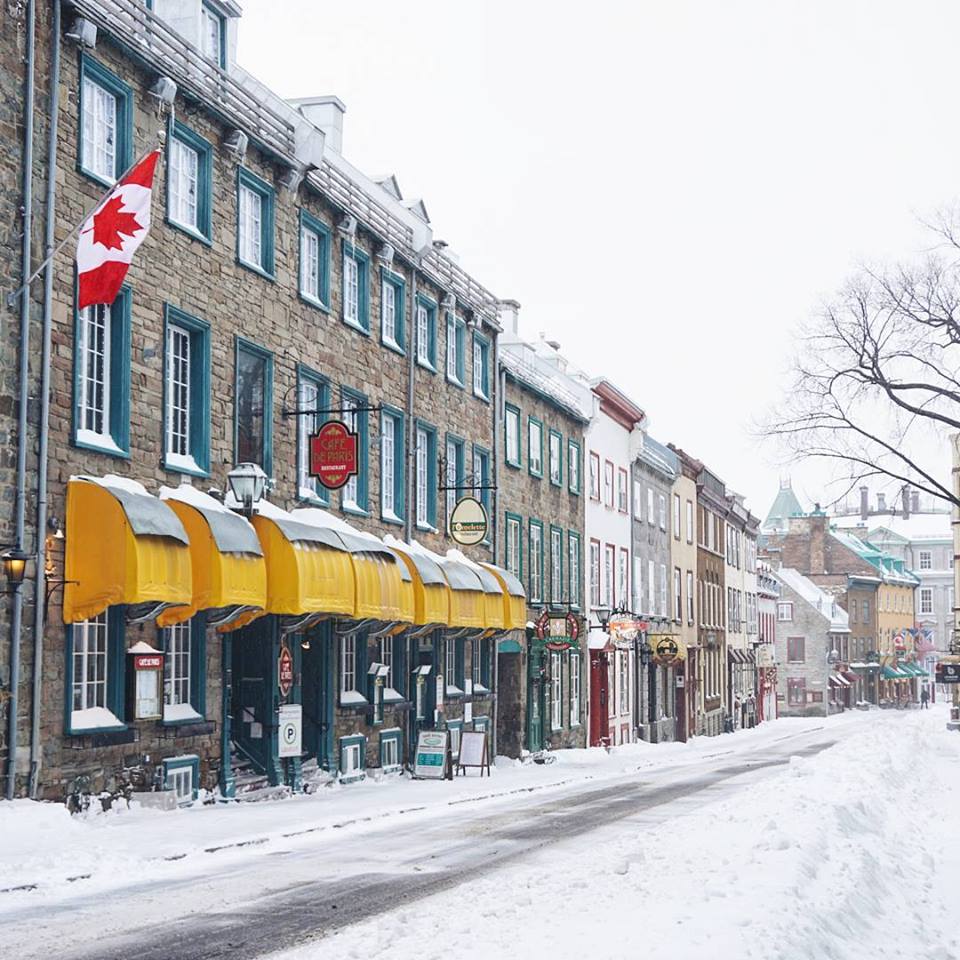 Enjoy a glass of wine, while dining on French cuisine by candle light at one of Old Québec's many restaurants. Finish your meal with a sweet treat, such as maple syrup pie, then stroll along the streets in the neighborhood while enjoying the city lights.
My must-have Quebec City accessories:
Click the product to shop
3. Enjoy a view of the St. Lawrence from the Château Frontenac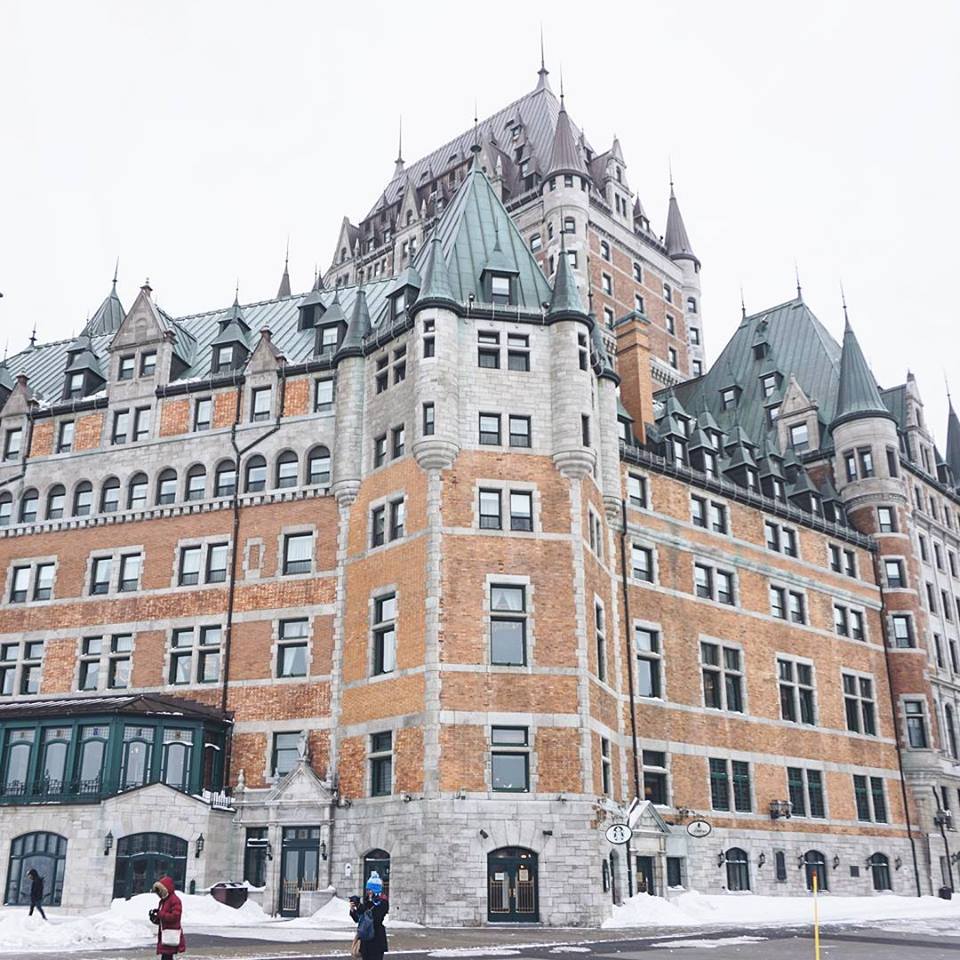 You don't have to pay for a room at the Château Frontenac in order to enjoy its romantic atmosphere. Instead, head to the 1608 Wine & Cheese bar, where visitors can indulge in delicious eats while enjoying a beautiful view of the St. Lawrence River.
Get an up-close look at the Fairmont Le Château Frontenac with this 1-hour tour. A local guide, interpreting a historical character, will guide you through this iconic building. You can click here to learn more.
4. Take lunch-to-go and enjoy a picnic on The Plains of Abraham
Grab lunch-to-go from a nearby bistro and enjoy a romantic picnic on The Plains of Abraham. Don't forget to bring a bottle of wine to go with your meal, this is definitely the French way to do things!
5. Linger over breakfast at one of Québec City's many breakfast spots
When it comes to breakfast, Québec City has no shortage of restaurants or cafes which serve up some of the best morning treats. Sip on a latte and indulge in a delicious plate of crêpes, while people-watching as Québec City awakens.
6. Browse one-of-a-kind boutiques in Quartier Petit Champlain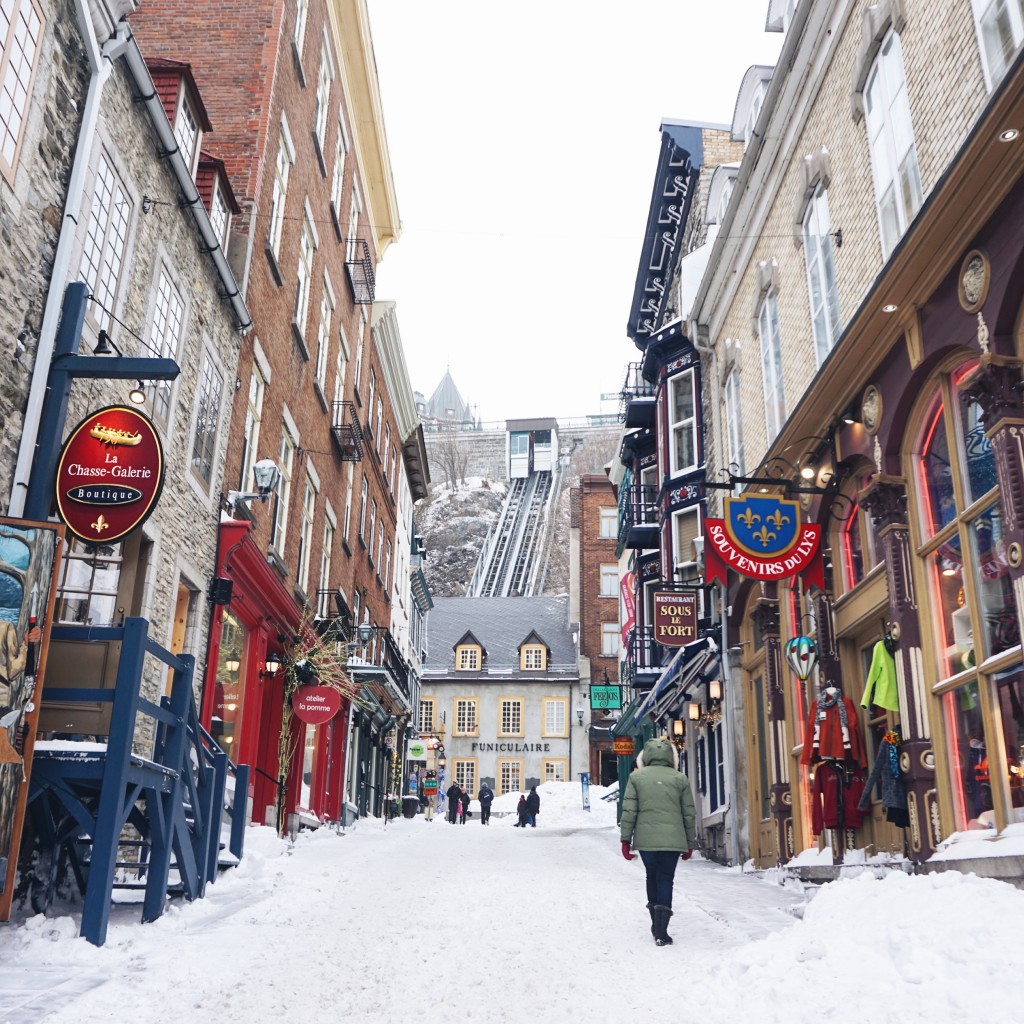 Explore the narrow streets of the Petit-Champlain district, which are lined with picture-perfect boutiques and bistros. Its cobblestone streets and beautiful historical architecture are a delight for any visitor, which makes it one of the most romantic areas in Québec City.
7. Experience 360-degree views of Québec City from the Observatoire de la Capitale
Admire the beauty of Québec City from its highest point: the 31st floor of the Marie-Guyart Building. The Observatoire de la Capitale offers a 360-degree view of the city from 221 meters up.
8. Visit Île d'Orléans and explore Québec's beautiful countryside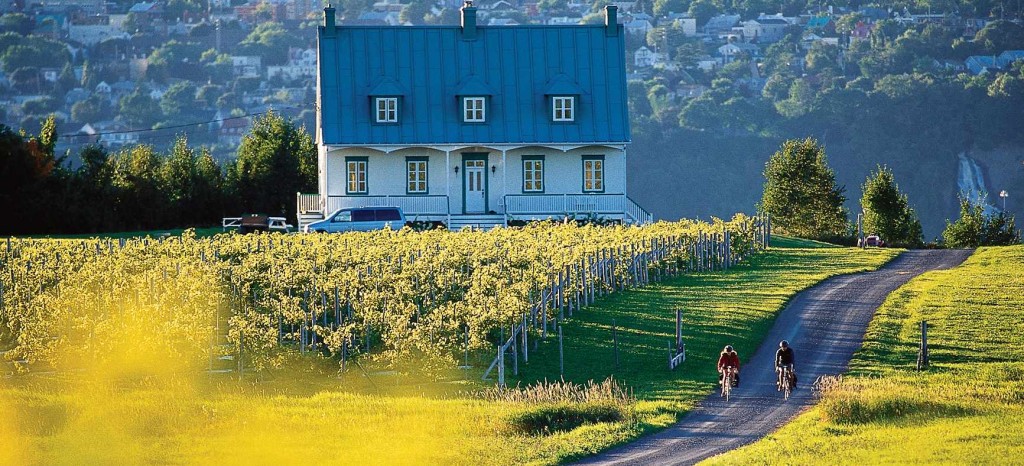 Located in the St. Lawrence River, about 5 kilometers east of downtown Québec City, the historical borough of Île d'Orléans is a celebration of Québec's rural tradition. Visitors can experience the birthplace of New France with its rich and vibrant culture, and enjoy browsing through its farmer's markets.
One of the best ways to explore the Old Quebec region is on bike. If you're interested, I recommend taking a romantic bike tour where you can experience a unique side of Old Quebec and learn more about the history of the area. You can click here to learn more.
9. Enjoy the lights of Québec City from the Québec–Lévis ferry
Float along the St. Lawrence River, while enjoying a sunset view of the city. During the summer, don't miss a chance to see the Loto-Québec Fireworks competition.
10. Marvel at the beauty of Montmorency Falls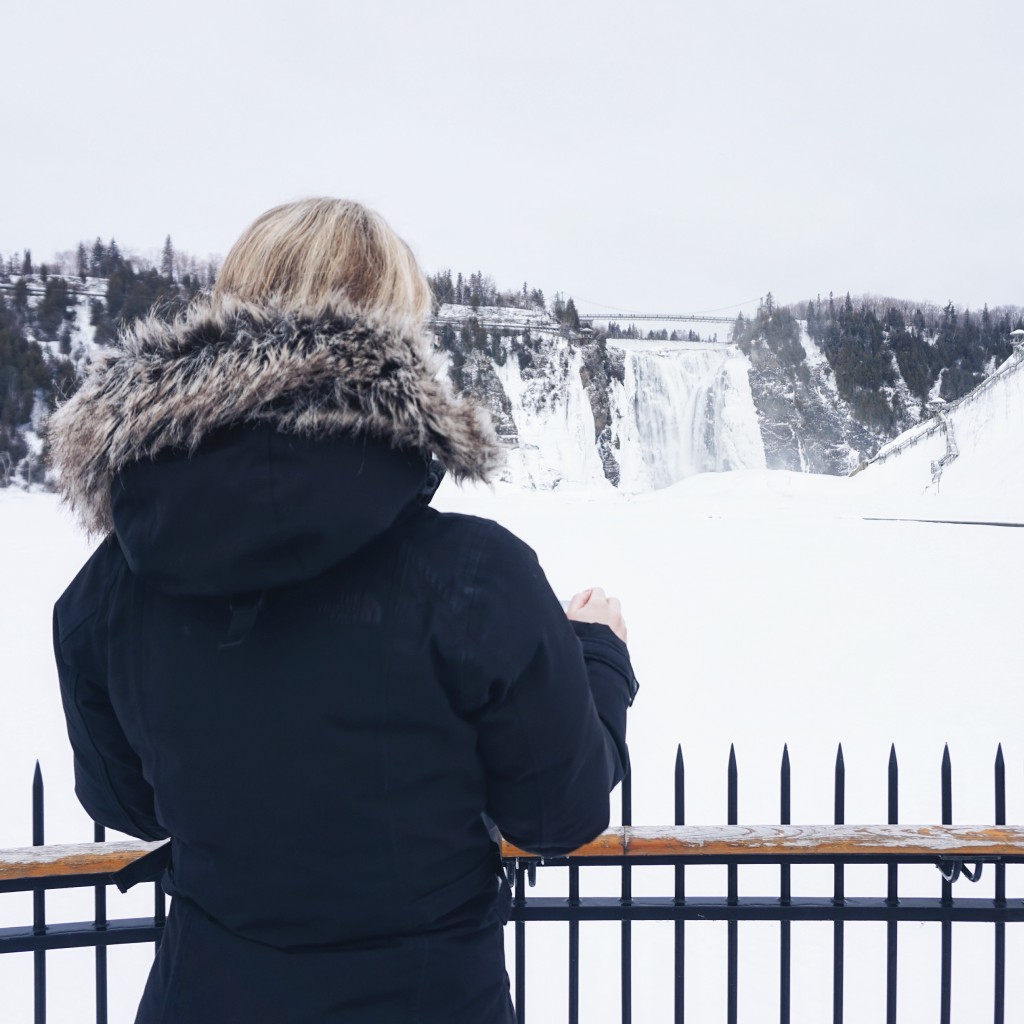 Just a short distance from downtown Québec City, visitors can experience the full force of Montmorency Falls (83 meters tall), which are a 30 meters higher than Niagara Falls.
Footpaths throughout the park will lead you past several vista points. You can marvel at the beauty of Montmorency Falls from the cable car, suspended bridge or the stairs which climb up the side of the cliff.
You can take this fun half-day trip to Montmorency Falls and Ste-Anne-de-Beaupré. Whether you choose the morning or afternoon tour, this is a romantic way to end your visit to Quebec City. You can click here to learn more.