As one of the biggest cities in the world, Seoul has so much to offer in terms of history, Korean culture, modern life, shopping, dining and more.
This was my first trip to Asia and I am so happy that I started my journey with Seoul in South Korea. It was one of the most memorable trips I've taken and I can't wait to go visit again one day.
There is so much to see and do in this wonderful city, it was really hard to narrow my list down to just 20 activities. If you are planning on visiting Seoul, these should definitely be added to your itinerary.
Feel free to print this itinerary and take it with you on your trip! Happy travels!
Related Post: What I wish I knew before visiting South Korea (as a North American tourist)
Seoul Tower is located in central Seoul on Namsan Mountain, which marks the highest point in the city. You can either hike up the stairs or take a cable car to get to the base of the tower. Personally, I thoroughly enjoyed hiking up the stairs since the journey takes you through a beautiful trail.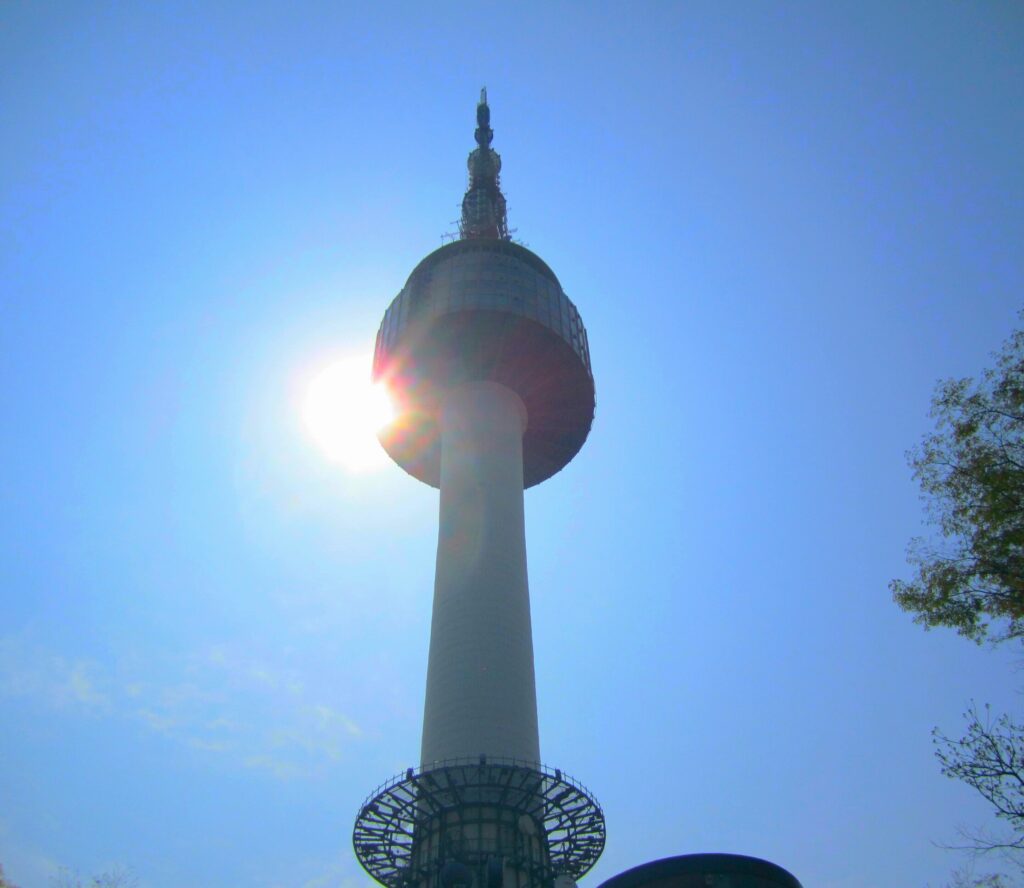 Before you head up, make sure to check out the locks of love located in the courtyard at the base of Seoul Tower. If you didn't bring your own lock, they have cute ones for sale in the Seoul Tower gift shop.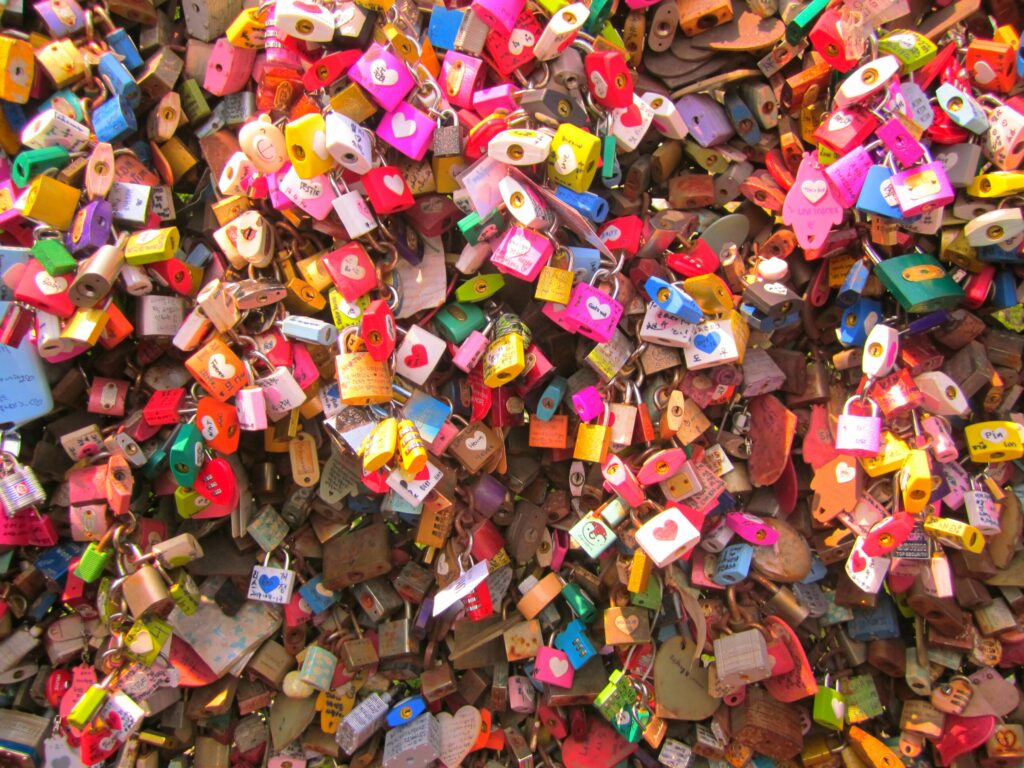 This was my favourite museum to visit while in Seoul. I highly recommend checking it out if you have any interest in war history since it is a wonderful museum that showcases over 13,000 war memorabilia and equipment. Admission is free so there is no excuse not to go!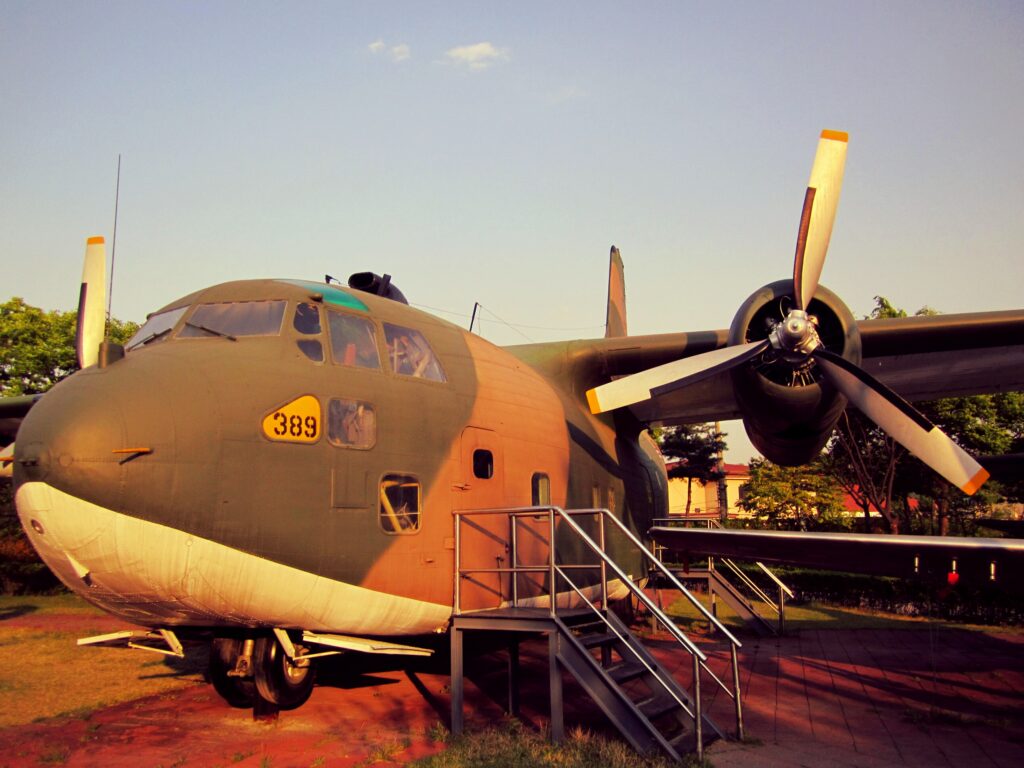 My must-have Korea accessories:
Click the product to shop
Myeongdong is my favourite district in Seoul and has plenty of great shopping for both locals and tourists alike. You can find many internationally recognized stores and Korean shops. It's the perfect place for an afternoon out to walk around and explore.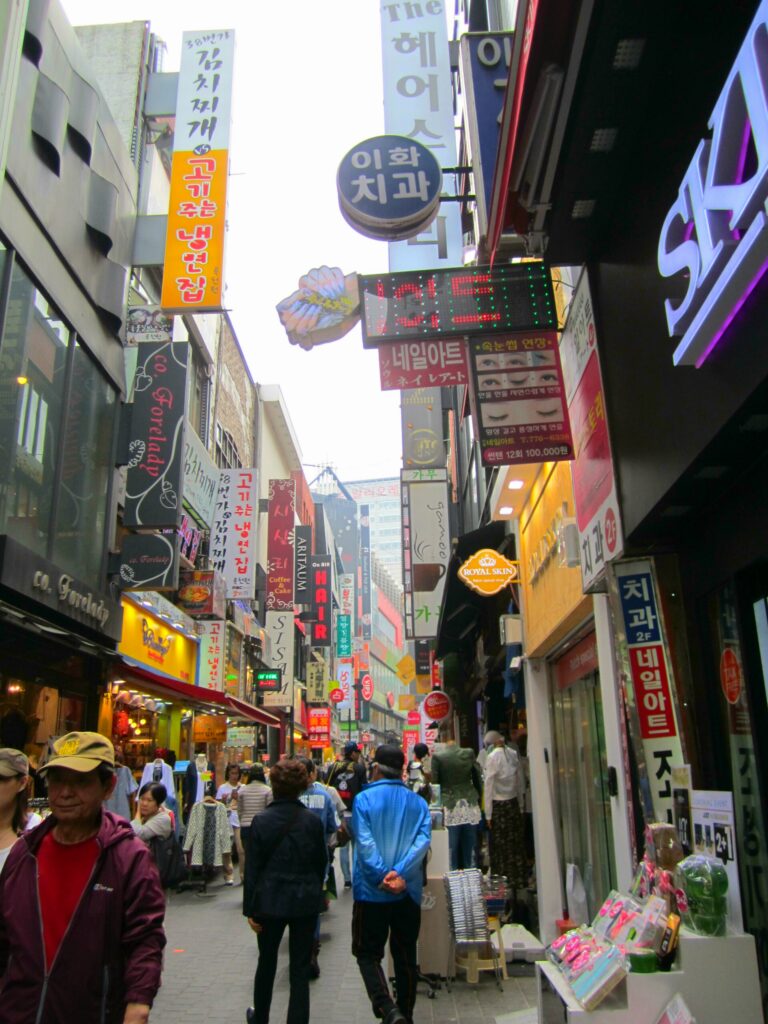 4. Ride the Seoul Metro
The Seoul Metro subway systems is one of the largest in the world and comprises over 17 lines. It's super easy to use to find your way around such a vast city like Seoul.
There are plenty of shops and cafes located in the underground metro so even if you don't plan on riding it — it's worth checking out.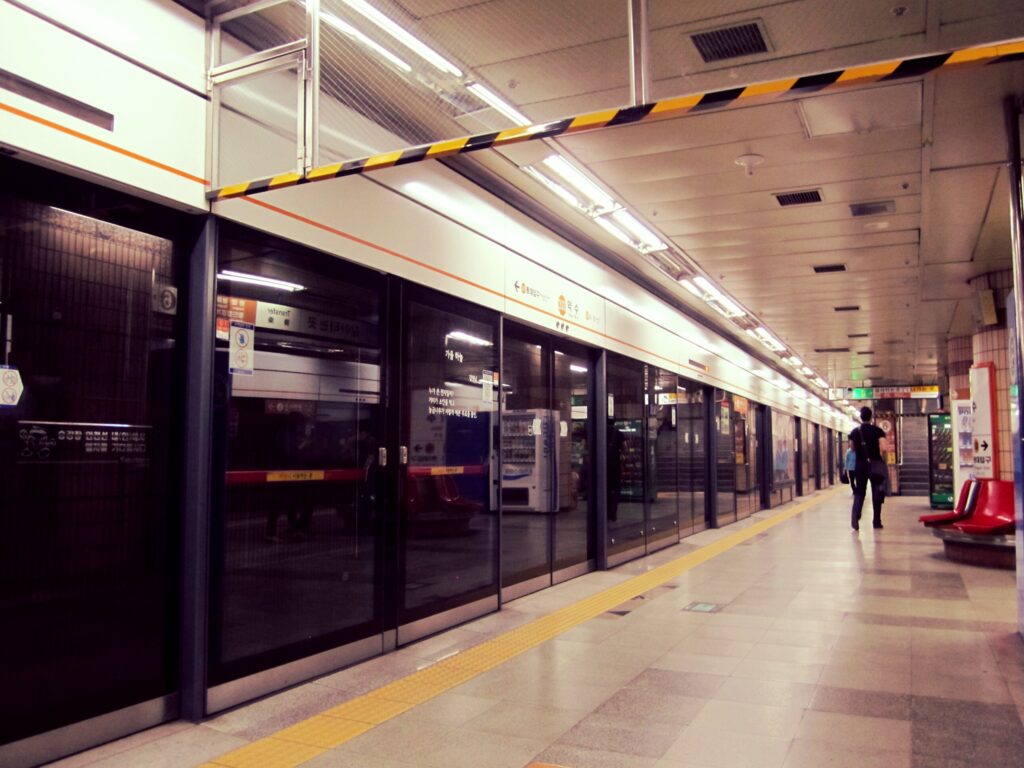 Built in 1405 by King Taejong, Changdeokgung is one of the most beautiful palaces in Seoul. Make sure to take a tour of the Secret Garden located in the palace which takes you on a scenic walk.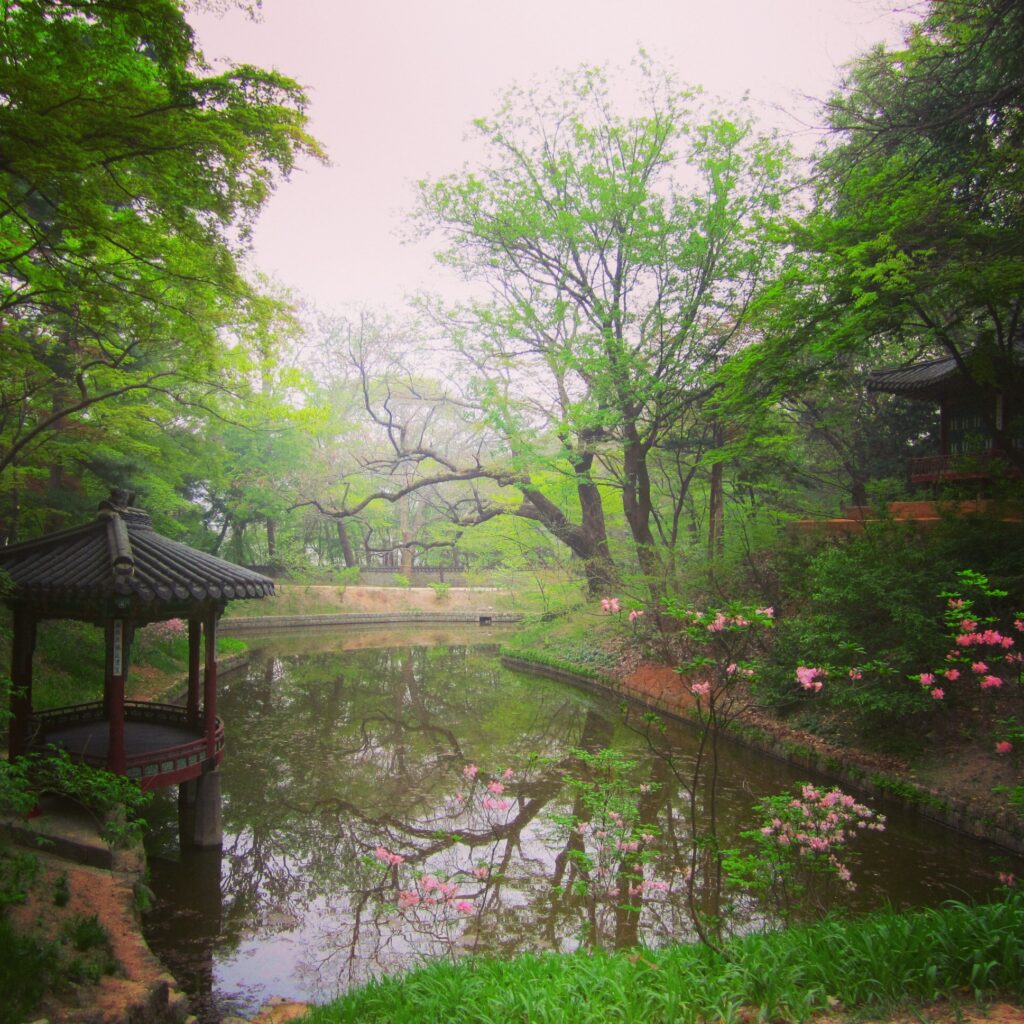 My favorite Seoul travel guides:
Click the product to shop
This palace was first built in 1395, but burned down shortly after and was not reconstructed until 1867. This is one of the five grand palaces built by the Joseon Dynasty.
I suggest getting here in the morning to explore while it's quiet. School tours and tourists start come in at around lunch time.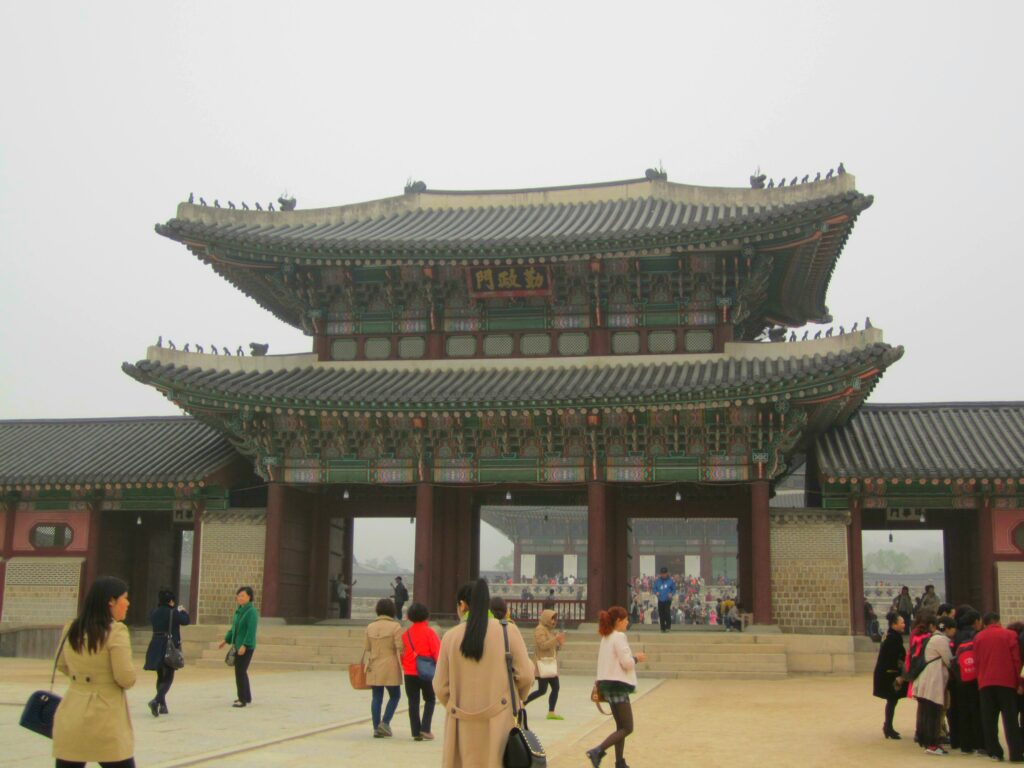 7. Namsan Park
The mountain and surrounding area around Seoul Tower is known as Namsan Park. It is a beautiful place to hike and explore right in the center of Seoul. Here you can enjoy panoramic views of the city.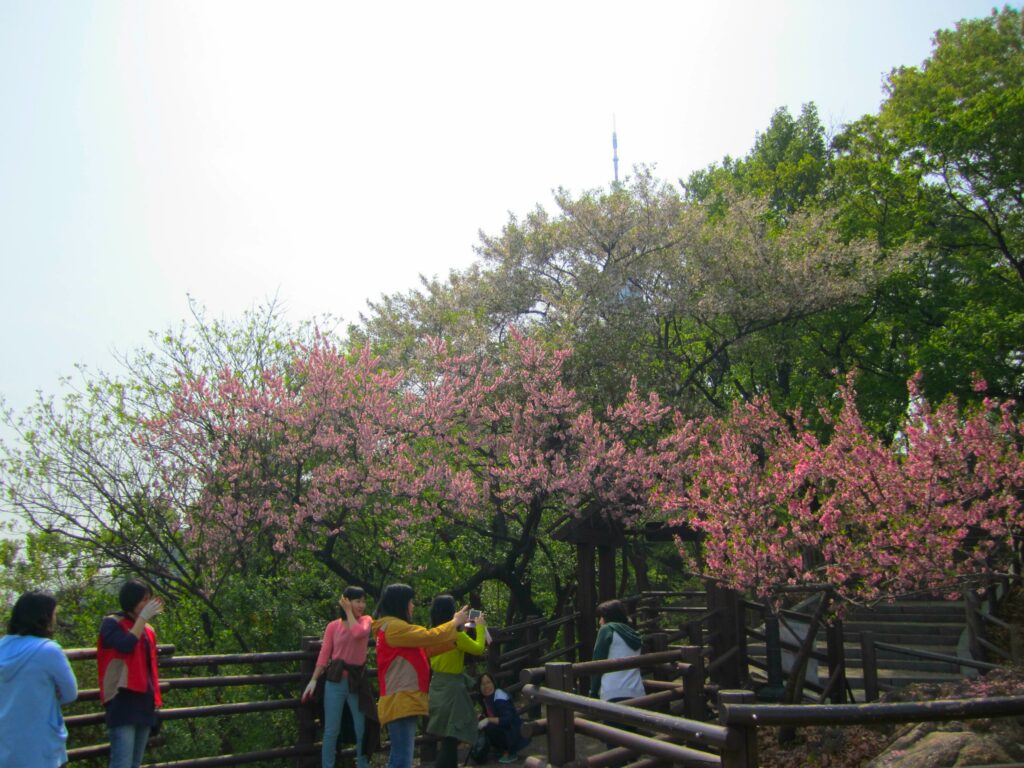 This is a Korean traditional village which shows a 600-year old urban scene that is composed of many alleys and houses called "hanoks". Today many of these hanoks operate as cultural centers, restaurants or guesthouses so tourists and locals can experience the Joseon Dynasty.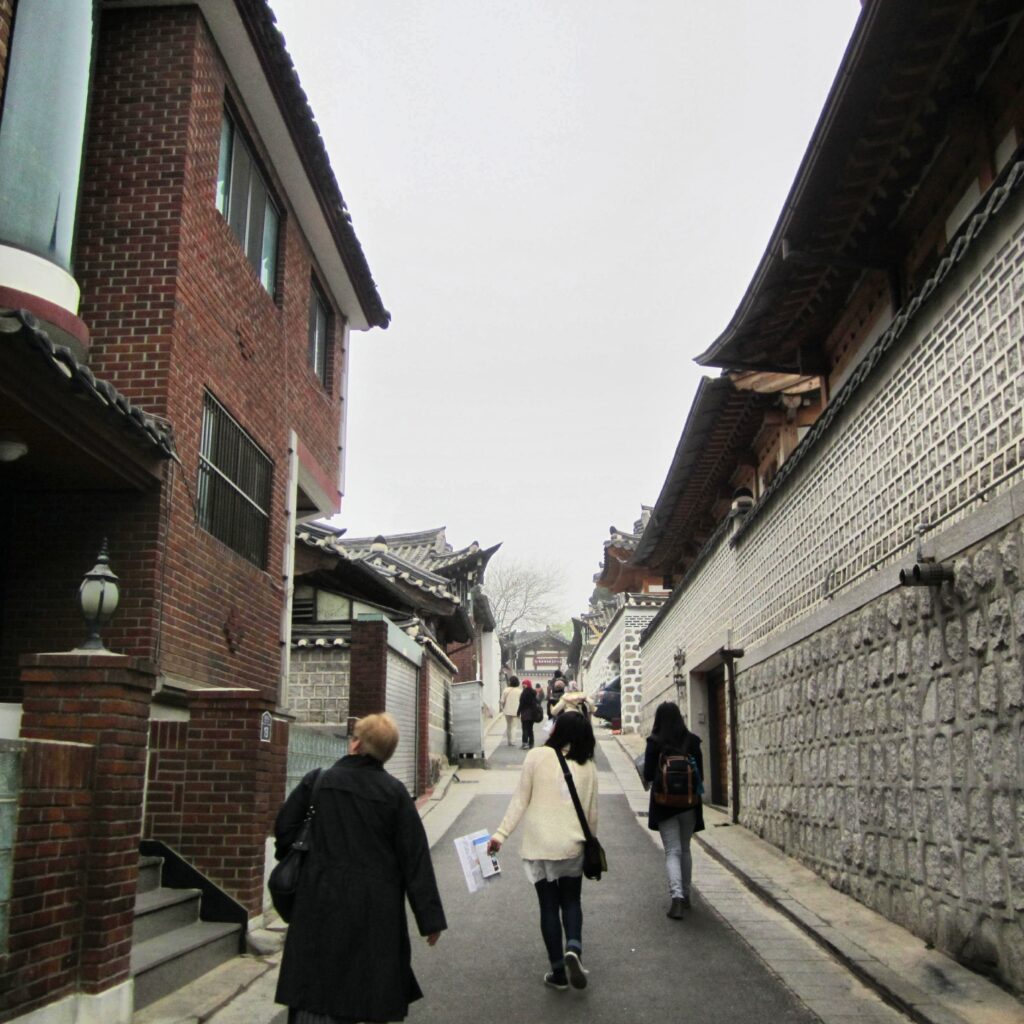 This area in Seoul is popular with both locals and tourists. Here you can find many Korean cultural items, traditional tea houses, art galleries and antique shops.
I can almost guarantee that you will find someone carrying around one of these ice cream cones. Try one for yourself!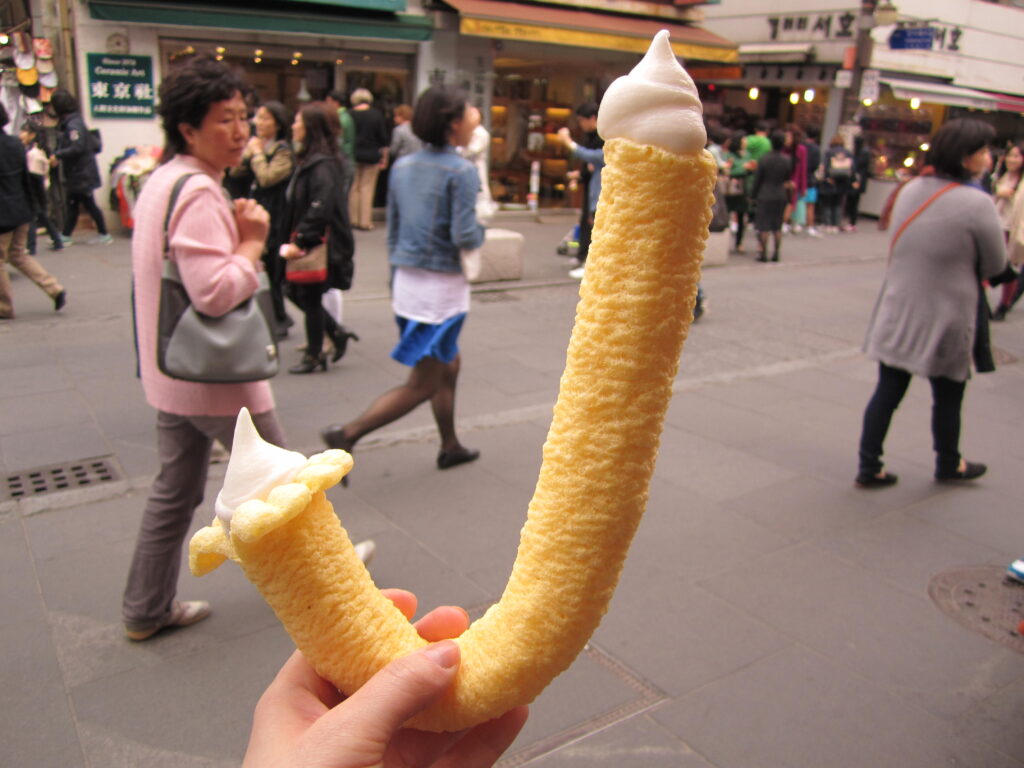 Jogyesa temple attracts many visitors every year who want to experience Buddhist culture. It is free to go inside and explore where you will find an array of colourful lanterns.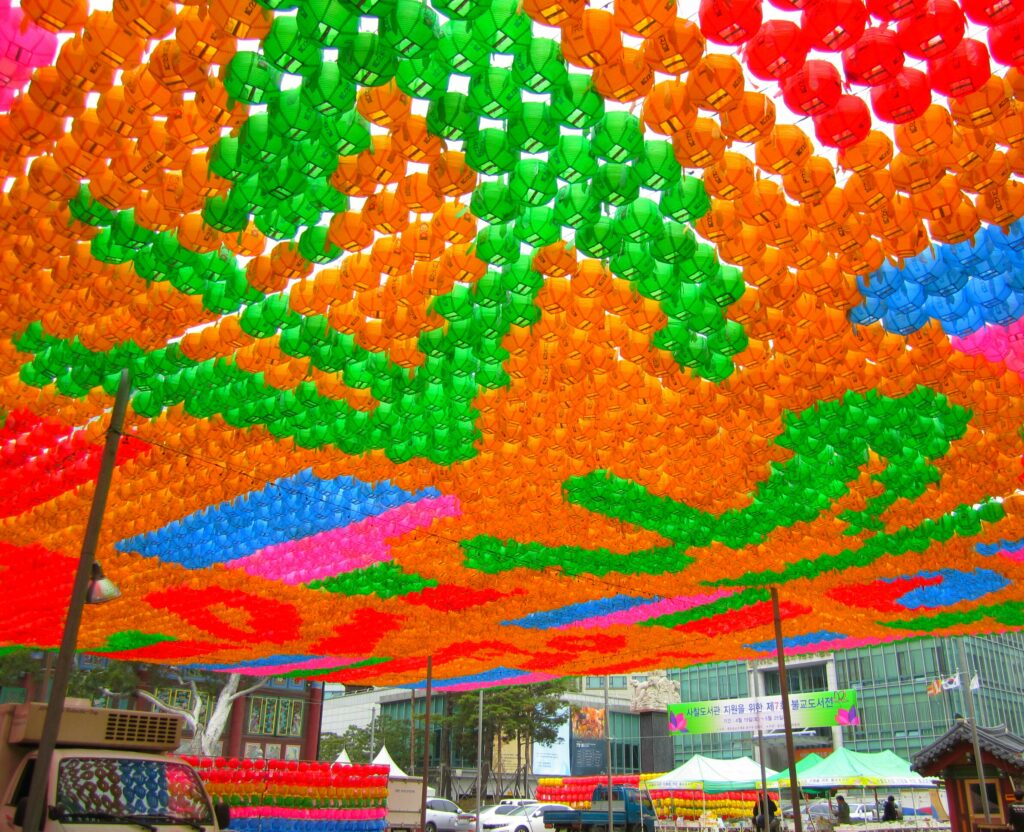 11. Eat Korean BBQ
You can't visit Seoul without experiencing real Korean BBQ. I found pork to be the most popular choice of meat here, but you can also grill chicken, beef, and seafood. If a restaurant does not have a built-in grill at the table, they will provide you with a portable stove. So eat up and enjoy a bottle of Soju with your meal.
One of my favourite places to walk along in Seoul, this 5.2 mile long stream is a beautiful escape from the hustle and bustle of downtown life. It's a popular place for locals to walk through both during the day and at night.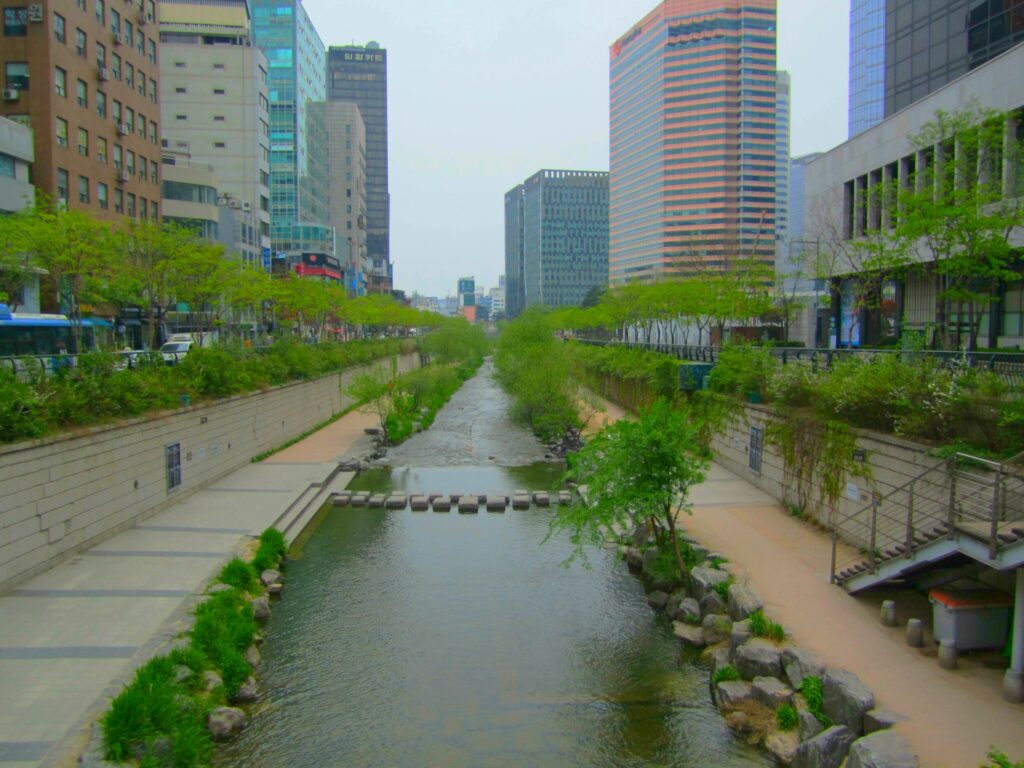 This palace is located at one of the busiest intersections in Seoul near city hall. What makes this palace unique is it's the only one that is located alongside western buildings. It is smaller than the other two main palaces in Seoul, but definitely worth exploring one morning or afternoon.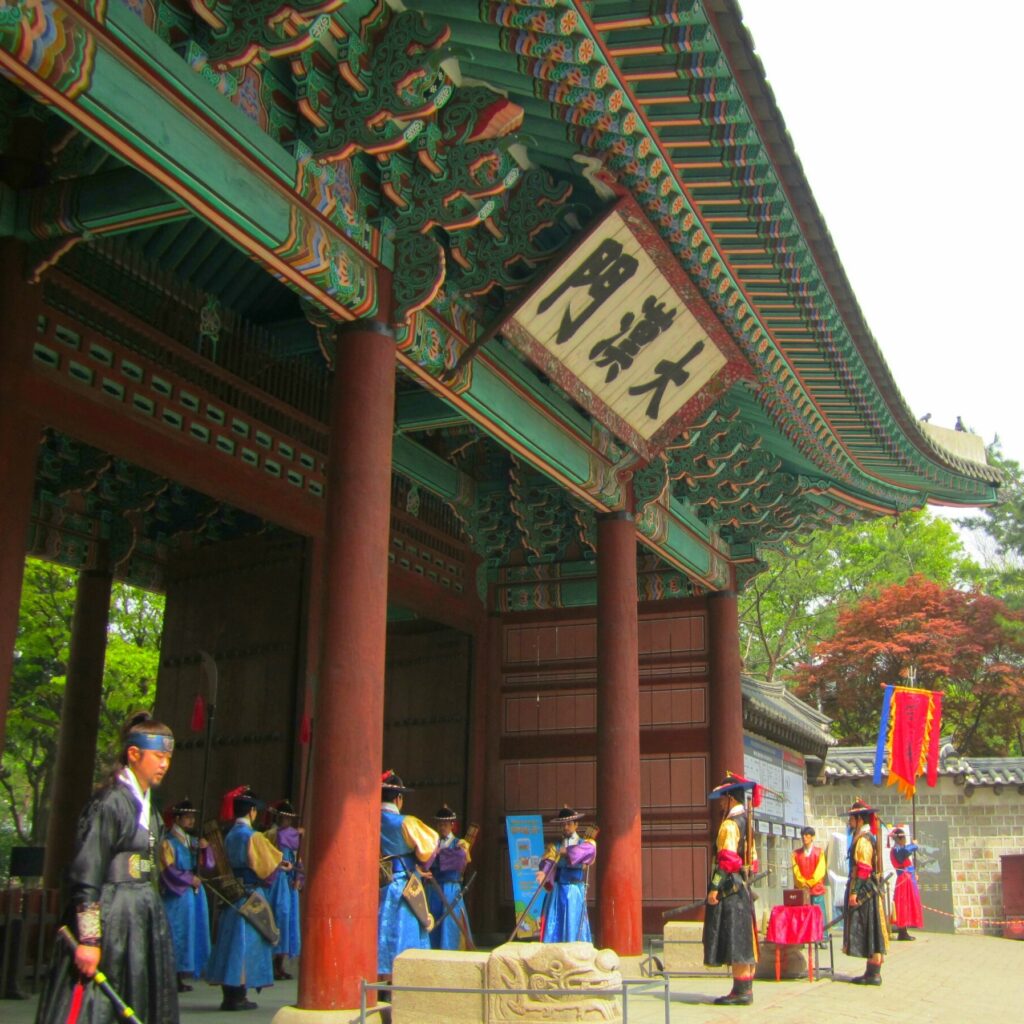 14. Lotte World
Lottle World is the largest indoor theme park in the world and is open all year round. It receives over 6 million visitors per year and is located in the center of Seoul.
If you are traveling with children, this is the perfect place to spend a day with them.
15. Have traditional tea
Traditional tea is a must do activity when visiting Seoul. Many of the popular tea shops are located in the Insadong district of the city. Here is a great list of some of the most popular tea houses in Seoul.
Go ahead and spend an afternoon sipping on the roots of traditional Korean culture.
16. Drink lots of coffee
While tea is popular in Seoul, coffee shops are very prevalent and popping up all over the city. It was very hard to walk a block without finding a coffee shop or cafe.
They even have vending machines that serve coffee! So if you are a coffee addict — you will fit right in the locals.
17. Banpodaegyo Bridge
This is the world's longest fountain bridge and is definitely a must see when visiting Seoul. Shows are put on both during the day and at night. If you have only one chance to visit, I suggest going at night when it puts on a spectacular rainbow-coloured fountain show.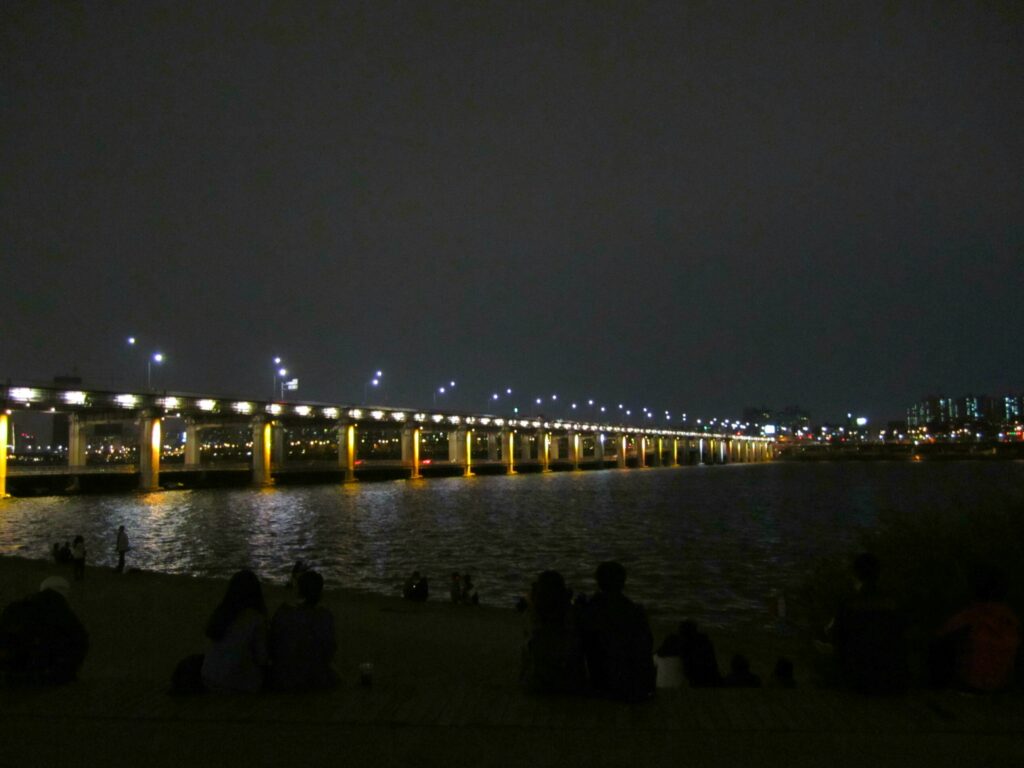 18. Visit a themed cafe
Did you know that Seoul is full of themed cafes? You can visit a cat cafe where you can sip tea and play with cute kittens or swing by the dog cafe to play with puppies! They even have a Hello Kitty cafe and a Charlie Brown cafe — I think they are so cute and of course I couldn't resist a visit.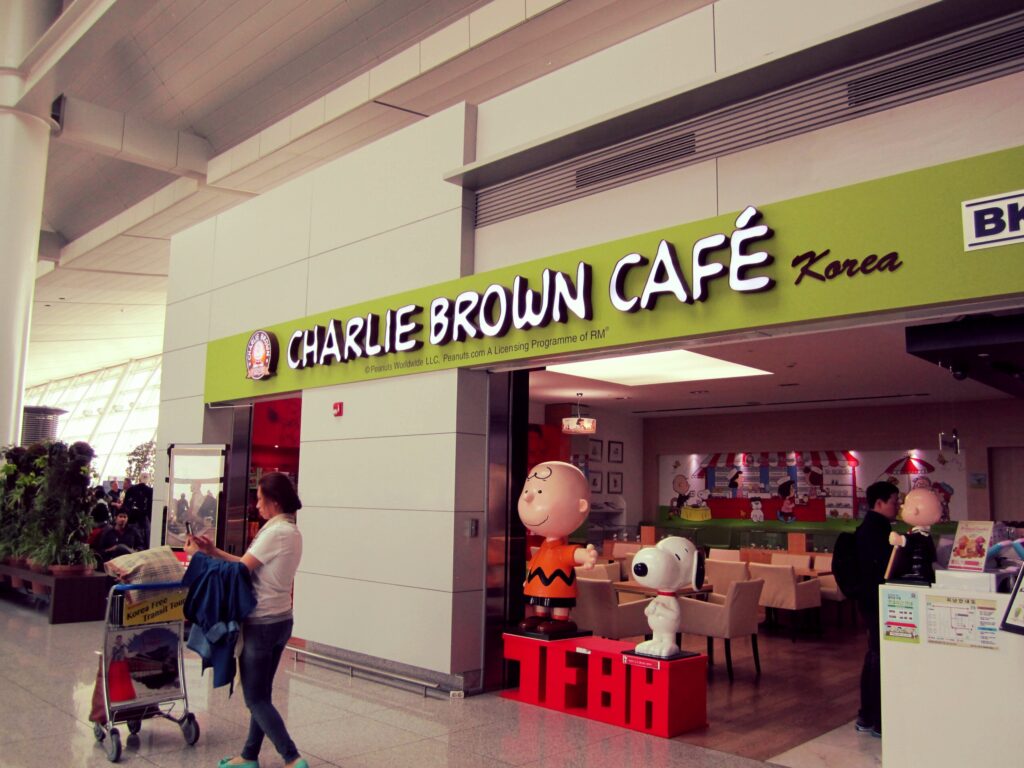 What's a visit to Seoul if you don't explore Gangnam? This is the third largest district in the city, which is located south of the Han River.
Many people refer to Gangnam as the Beverly Hills of Seoul since it's full of luxury and designer stores. Window shop during the afternoon or evening and you might see one of your favourite Korean celebrities.
20. Namdaemun market
Namdaeum market is the largest traditional Korean market in Korea. It's a wonderful place to walk around and explore. Most of the store owners make their own products as well. You can find an array of affordable items and fun souvenirs.