Planning a trip to Barcelona for the first time? As one of the most visited cities in the world, it's important to be prepared ahead of time to avoid disappointment.
But since you're reading this guide, you'll learn all the essential Barcelona travel tips you need to make the most of your vacation.
Barcelona is known for its quirky architecture, beautiful coastline, and Mediterranean vibe. Did you know that it's also home to Collserola Park, which is the largest metropolitan park in the world?
My husband and I celebrated our honeymoon in Spain (Barcelona and Madrid) and have a wonderful time. After seeing the long line ups at museums and attractions, I am SO glad we did our research and bought tickets in advance. This saved us a lot of time and money.
Keep reading to learn how to prepare for a trip to Barcelona, including the best things to do, insider tips from locals, when and how long to visit, how much money you should plan to budget, and everything you need to know before traveling to Barcelona.
Related Posts: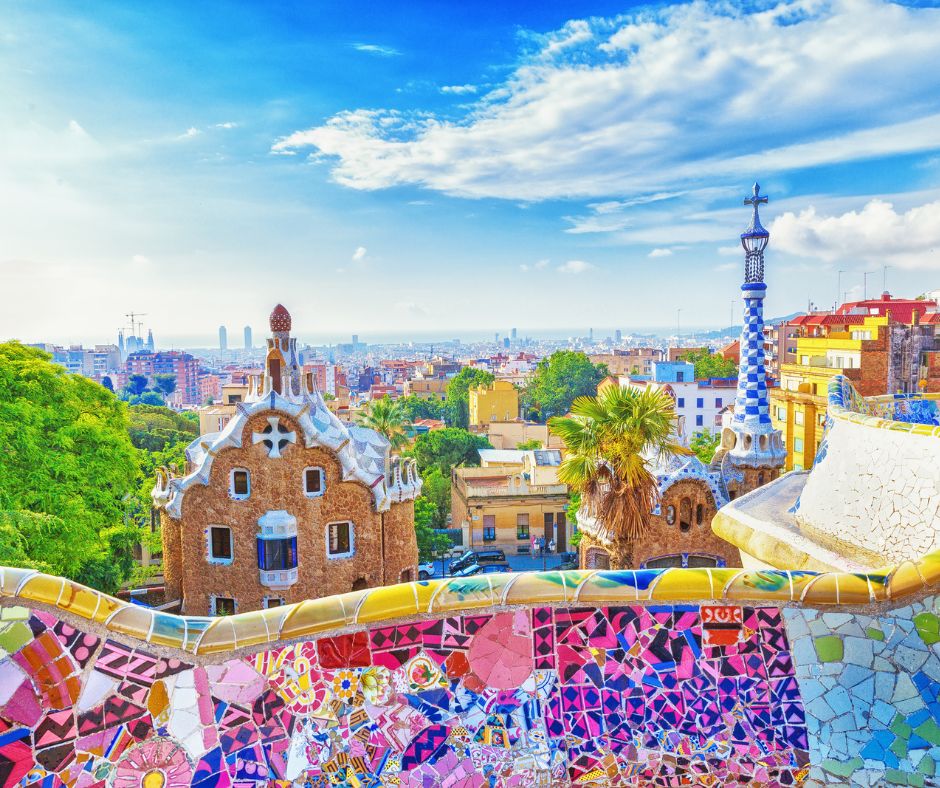 What do I need to know about traveling to Barcelona?
Best time to go: April to July is the best time to visit Barcelona when you can enjoy the beaches, it's outdoor events, and festivals. September – November is also a good time to visit Barcelona when the crowds are less and the weather is mild.
Best area to stay: Barri Gòtic (Gothic Quarter), El Raval (near Barcelona Museum of Contemporary Art), El Born (near the basilica of Santa Maria del Mar), and Eixample (near La Sagrada Familia) are the best areas to stay in Barcelona. The old town Gothic Quarter is an excellent location for first-timers to visit all the major landmarks and attractions.
Best way to get around: Public transport such as the metro, tram and FGC are the fastest and easiest ways to get around Barcelona.
If you're staying in a central location like the Gothic Quarter, you can visit most of the city's top attractions and landmarks on foot.
If you prefer to be comfortable and relax, you can ride the Hop-On Hop-Off Bus Tour, which is a great way to get to know Barcelona for first-timers.
Top 5 things to do in Barcelona: La Sagrada Familia, Casa Batllo (the most famous home designed by Gaudí), Palace of Catalan Music, Casa Milà – La Pedrera (Antoni Gaudí's last civil work), and Camp Nou (FC Barcelona's home and football stadium)
Best way to save money on Barcelona attractions: Check which museums offer free days or specific hours (usually the first Sunday of the month). Or if you're planning to visit a lot of attractions, consider getting a Barcelona city pass.
We found the Go City Barcelona Pass provided the best bang for your buck and it includes free entry to La Sagrada Familia, Casa Batllo, and Park Güell.
FLASH SALE! Save up to 10% off the Barcelona Pass. Offer ends November 12th. You have 2 years to activate the pass.
What's Barcelona known for? Barcelona is famous for its beautiful architecture such as La Sagrada Familia, exciting night life, sandy beaches, unique Catalan culture and cuisine, and its FC Barcelona football team.
Barcelona is the capital of Catalonia
Barcelona is the capital of the autonomous region of Catalonia and the second largest city in Spain. Madrid is the first largest city and the capital of Spain, which is a sovereign state.
Good to know: Catalonians differ from the rest of Spain because they have their own language, culture, and history. It's important to know this because they identify themselves as Catalonians, not Spainards.
There are two official languages in Barcelona: Catalan and Spanish
In Barcelona, most people are bilingual and can speak both Spanish and Catalan. When you travel to Barcelona, you'll immediately notice that it's a very international city with many people speaking at least one other language.
Good to know: I recommend learning a few words in Catalan, since this is the primary language spoken in Barcelona. I found that when speaking Catalan, the locals really appreciated it, and we received better service in restaurants.
Catalan is a Romance language, but it's closer to French or Italian than Spanish or Portuguese. Below are some helpful words and phrases in Catalan you'll need for your trip to Barcelona:
Hola/Bon Dia (bon dee-ah) – Hello
The official greeting in Catalan is 'Bon Dia', but you can also use 'Hola'.
Merci (mehr-see)/Gràcies/Gracias -Thank you
The official Catalan word for 'thank you' is 'graciès' (grah-see-ahs), but in Barcelona you will hear people saying 'merci', 'graciès', or 'gracias' which is the Spanish word for 'thank you'.
Si us plau (see oos plow) – Please
The Catalan word for 'please' is 'si us plau' and it's often pronounced nearly as one word: syousplow. You can also use 'por favor', which is the Spanish word for 'please'.
El comte, si us plau (el com-teh see oos plow) – Check, please
When dining in a restaurant, you can use 'el comte, si us plau' to ask for the bill. We asked the concierge at our hotel in Barcelona how to ask for the bill in Catalan. They told us to say 'la conta, si us plau', which we used and never had a problem.
Parla anglès? (par-lah ang-less)? – Do you speak English?
Never assume that someone speaks English. It's always polite and respectful to ask in Catalan if they speak English.
Research and book in advance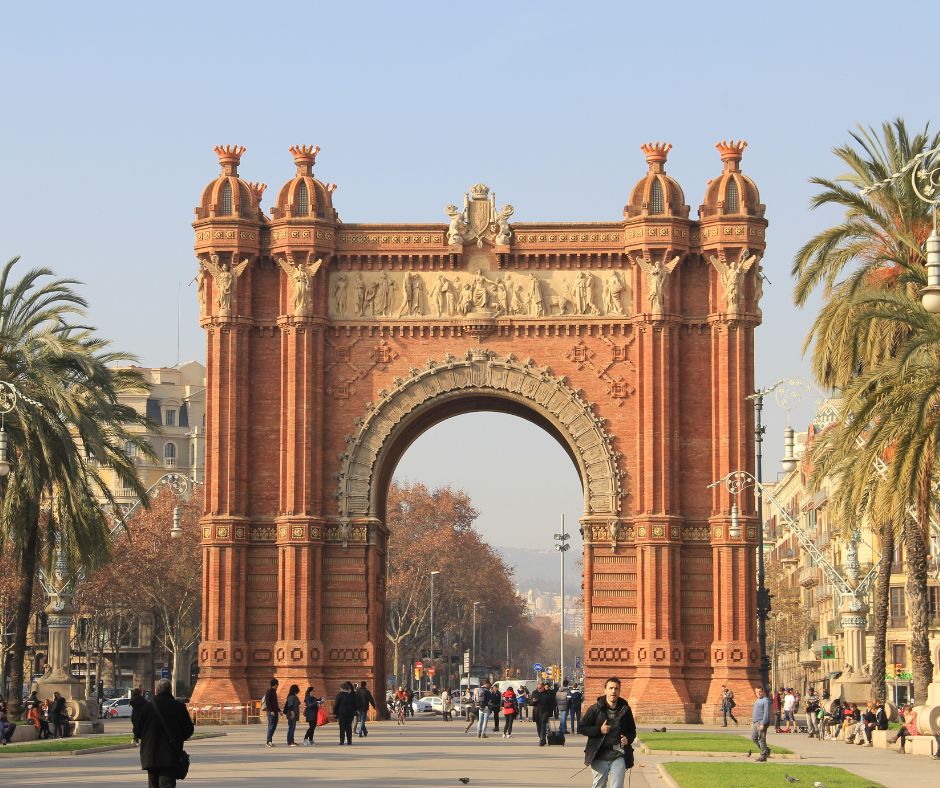 In 2022, Barcelona was the 17th most visited city in the world with over 9 million visitors. It's the most visited city in the country and it's packed with tourists from May to September.
One of the biggest mistakes people make when visiting Barcelona is NOT doing their research and booking in advance. But since you're reading this, you're already ahead of other visitors, so congratulations!
Good to know: When you book your accommodations, flights, train tickets, attractions in advance, this means you'll have more choices and cheaper prices.
It also means you can relax and enjoy more sightseeing time in Barcelona. With crazy inflation, traveling is already getting more expensive, so the last thing you want to do is waste time waiting in long ticket lines or missing the chance to visit your must-see attraction because tickets have sold out.
For example, when planning my trip to September trip to Barcelona, I noticed that many of the top-rated hotels were already sold out two months in advance!!
So you'll definitely get the best choice and more affordable prices when you book ahead.
NOTE: If you're using the Barcelona Pass (either the All-Inclusive or Explorer Pass), you can use their online booking system to make reservations in advance.
Save time and money with skip-the-line tickets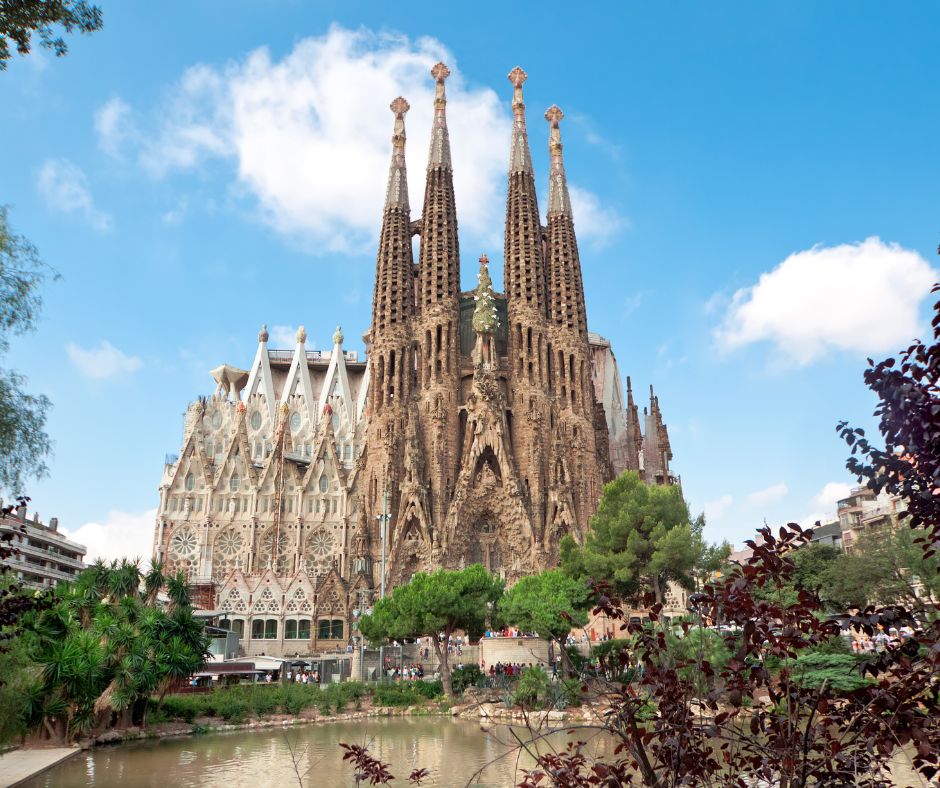 I went to Barcelona at the end of September when it's supposed to be less crowded, but we arrived during La Mercè, which is a 5-day festivalthat happens each year at the end of summer.
Due to this, the crowds were larger than normal, which meant that hotels were expensive, attractions were busy, and restaurants were packed every night.
Fortunately, I did my research before arriving in Barcelona and bought skip-the-line tickets to our must-see attractions in advance.
Most of the popular attractions in Barcelona, such as the famous La Sagrada Familia and Park Güell require a time-ticket. This means you must buy your tickets in advance to reserve your visit date and time.
When you buy tickets for La Sagrada Familia, you'll have the option to pay extra to go up one of the 2 towers: the Nativity or Passion Towers. I recommend SKIPPING the towers because it's pricey to climb them and the view is nothing special.
If you're using the Barcelona Pass, you can enjoy a free guided tour of La Sagrada Familia (a €60.00 value).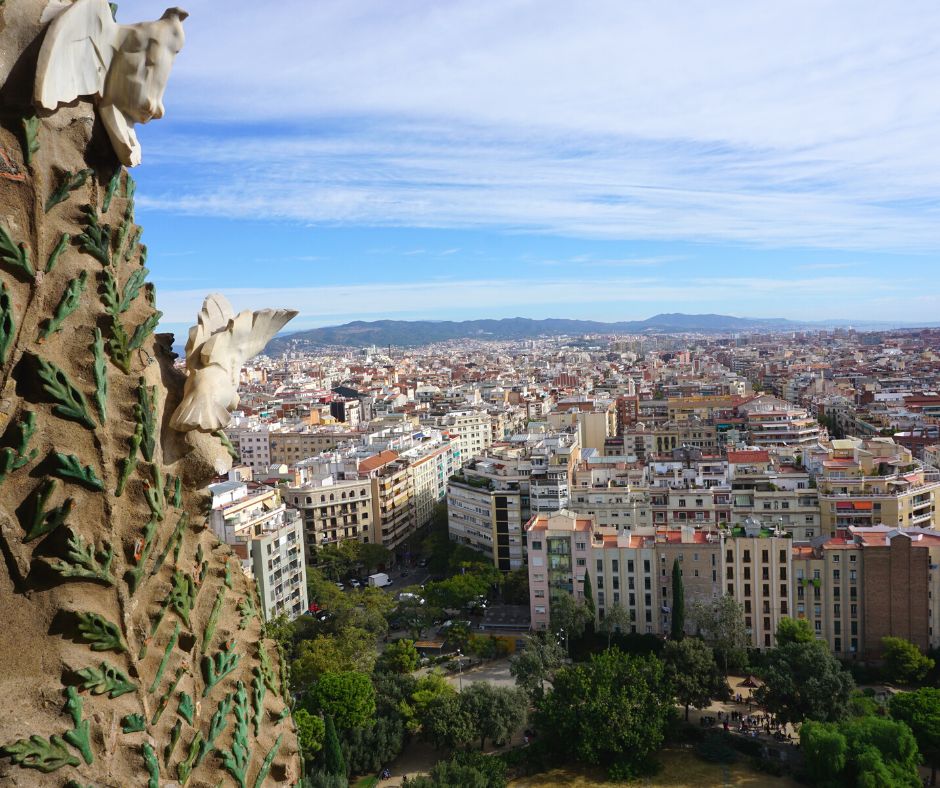 After climbing the towers at Notre Dame in Paris, I felt like the towers at La Sagrada Familia were not good value for the extra cost.
Good to know: Tickets for Barcelona's most popular attractions usually sell out 2-3 weeks in advance, especially during the high season (May – September).
Time-tickets have become popular during the pandemic to help prevent overcrowding.
When you book your tickets in advance, this allows you to compare prices, read reviews, and decide which attractions to include in your itinerary.
Below are the top attractions and landmarks in Barcelona that I recommend buying tickets in advance for, according to Trip Advisor.
Casa Batllo (the most famous home designed by Gaudí)
Casa Milà – La Pedrera (Antoni Gaudí's last civil work)
Camp Nou (FC Barcelona's home and football stadium)
Mercat de la Boqueria
Basilica de Santa Maria del Mar (the only surviving church in the pure Catalan Gothic style)
Recinte Modernista de Sant Pau (the world's largest Art Nouveau complex)
Museu Nacional d'Art de Catalunya – MNAC (One thousand years of art in Barcelona)
Barcelona Cathedral (One of the largest and most impressive churches in Catalonia)
Take advantage of the Go City Barcelona Pass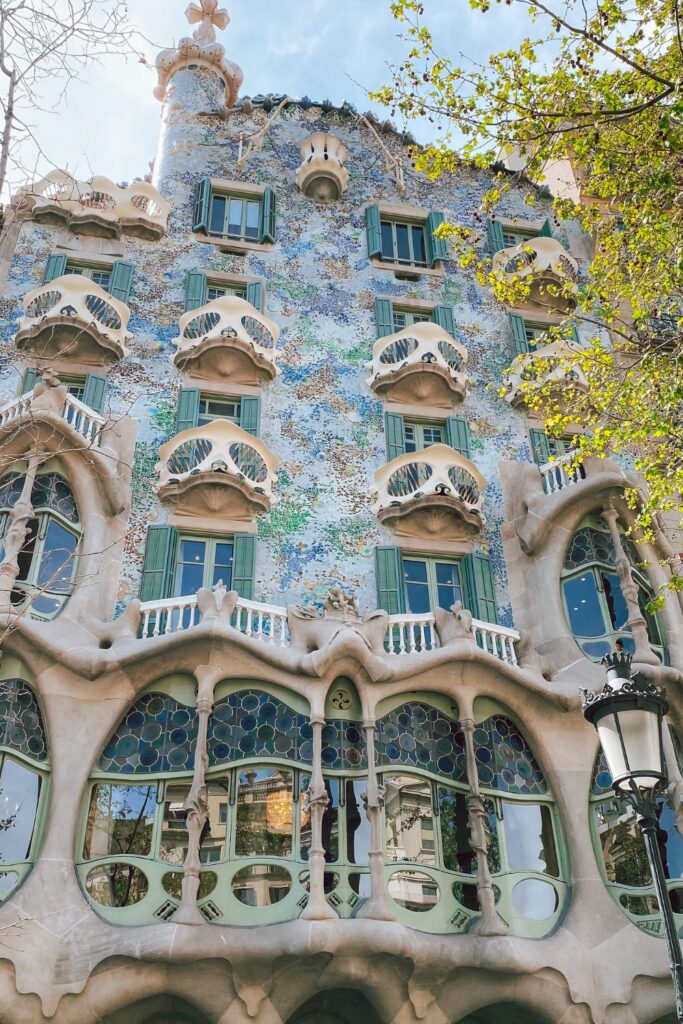 The best way to visit Barcelona's top attractions is to use the Go City Barcelona Pass.
This is a pre-paid card that offers FREE entry to 35+ Barcelona attractions and tours, including La Sagrada Familia Guided Tour, Park Güell Guided Tour, and Casa Batlló.
I highly recommend booking these guided tours because you'll get a much better understanding of all the symbolism and stories behind Gaudí's architecture. One of my favorite things to do in Barcelona is exploring Park Güell.
While there are other city passes available for Barcelona, such as the Barcelona Card, the Go City Barcelona Pass is the best option for first-timers.
This is because many of the other passes don't include free entry to La Sagrada Familia or only offer a small discount on other attractions.
With the Go City Barcelona Pass, you can visit the city's top attractions for just one low price.
Choose the All-Inclusive Pass to visit as many attractions as you want. Or choose the Explorer Pass to visit 2, 3, 4, 5, 6, or 7 of Barcelona's best attractions.
Good to know: Buy the pass online to save time and hassle. Plus, you'll save extra money off the retail price.
To buy the Go City Barcelona Pass, click here to go to the official website.
FLASH SALE! Save up to 10% off the Barcelona Pass. Offer ends November 12th. You have 2 years to activate the pass.
When you buy the Go City Barcelona Pass, you can make reservations for your time-ticket attractions through their official website.
If you're not using the pass and prefer to buy tickets to individual attractions, I recommend booking through GetYourGuide. This allows you to cancel up to 24 hours in advance (free of charge) just in case your plans change.
If you forgot to buy tickets in advance and they're sold out, try booking a tour instead. Guided tours let you skip the long ticket lines and give you a deeper understanding of the many symbols and tiny details in Gaudí's buildings.
How to buy the Barcelona Pass:
STEP 1: Choose which pass you want to purchase – All Inclusive or Explorer Pass.
With the All-Inclusive Pass, you can visit as many Barcelona attractions as you wish over 2, 3, 4, or 5 days.
With the Explorer Pass, you can visit 2, 3,4 ,5 ,6, or 7 of Barcelona's best attractions. You can click here to purchase your Go City Barcelona Pass from their official website.
Why you should consider buying the pass online:
When you buy the pass online, you can take advantage of online discounts.
They offer a 365-day money-back guarantee, so you can get a full refund just in case your plans change.
You can activate your pass anytime within two years from the date of purchase.
STEP 2: Download your mobile pass instantly using the Go City app.
If you prefer a physical pass, simply print your pass and guidebook at home. Links and easy-to-follow instructions for both options will be in your confirmation email.
STEP 3: You now have FREE access to any of the 35+ top Barcelona attractions included for the duration of your pass.
How to activate the pass: It will activate once you visit your first attraction and can then be used on consecutive calendar days for the number of days purchased.
You'll also receive a free guidebook, which is included with your purchase. Use this book to help you easily plan your itinerary.
Save money by visiting free museums
Many Barcelona museums offer certain hours or days when you can visit them for free. Most free museum days are on the first Sunday of the month or specific days.
For my trip to Barcelona, the free museum days didn't work for our schedule, so we used the Go City Barcelona Pass to visit when we wanted.
Good to know: While free museum days are nice, they're always the busiest time to visit! Due to this, make sure to arrive early so you don't miss out. Also, some attractions, such as Parc Güell require advance reservations in order to gain free entry.
Definitely make sure to due your research to see which places and attractions you want to visit so you can plan your itinerary accordingly.
Avoid visiting Barcelona during the high season
Since Barcelona is one of the most-visited cities in the world, it's always going to be busy with tourists.
High season: June – August
Shoulder season: April – May and September – October, and New Year's Eve.
Low season: January – March and November – December (except Christmas and New Year)
The shoulder is the best time to visit with fewer crowds and mild weather. If you really want to avoid crowds, visit in the low season when there are less cruise ships in town.
I know many people have to visit during the high season since this is when school is out, but if you can, try to visit during the shoulder or low season. You'll have a much more enjoyable time.
Book your accommodations in the city center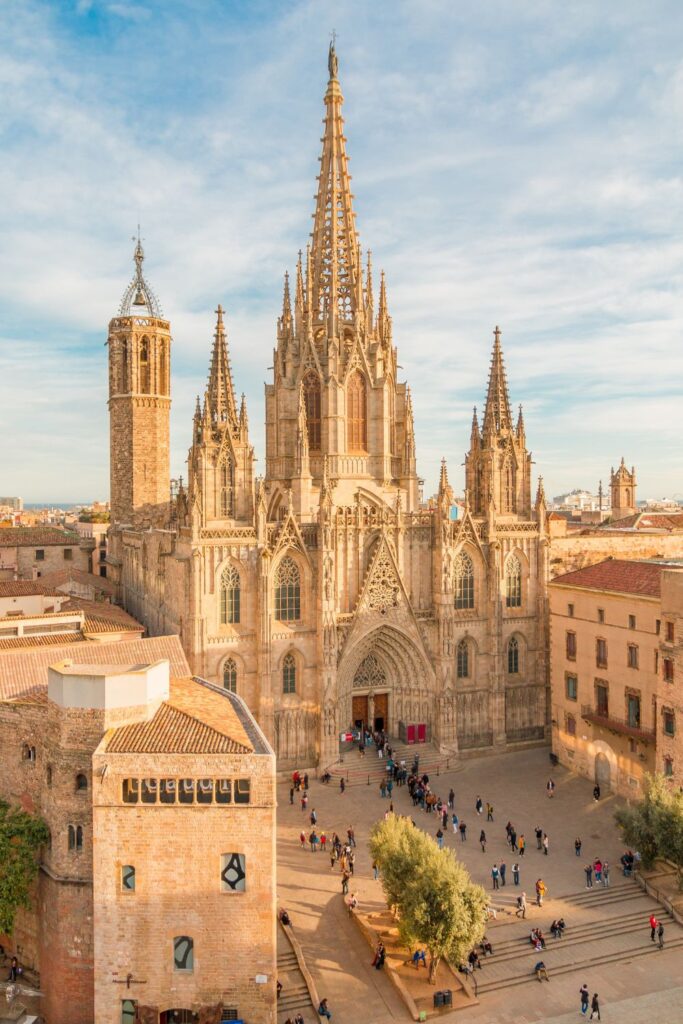 I know it's tempting to save money by booking cheaper accommodations outside of the city, but it's not always a good idea. Staying outside of the city center will cost you your comfort and time.
When you stay in the city center, you'll have a more enjoyable time in Barcelona. After a long day of sightseeing, it feels so good to enjoy a nice dinner just around the corner from your hotel.
Or you can cover more ground during the day since you won't have to worry about communicating across town when all the attractions are close to your hotel.
Good to know: The best way to save money on hotels in Barcelona is to start checking prices well in advance. This will give you more choice as popular hotels get booked up quickly or increase their prices due to increased demand.
Best neighborhoods to stay in Barcelona:
Best budget hotels in Barcelona:
Best mid-range hotels in Barcelona:
Best luxury hotels in Barcelona:
Take your time exploring the Gothic Quarter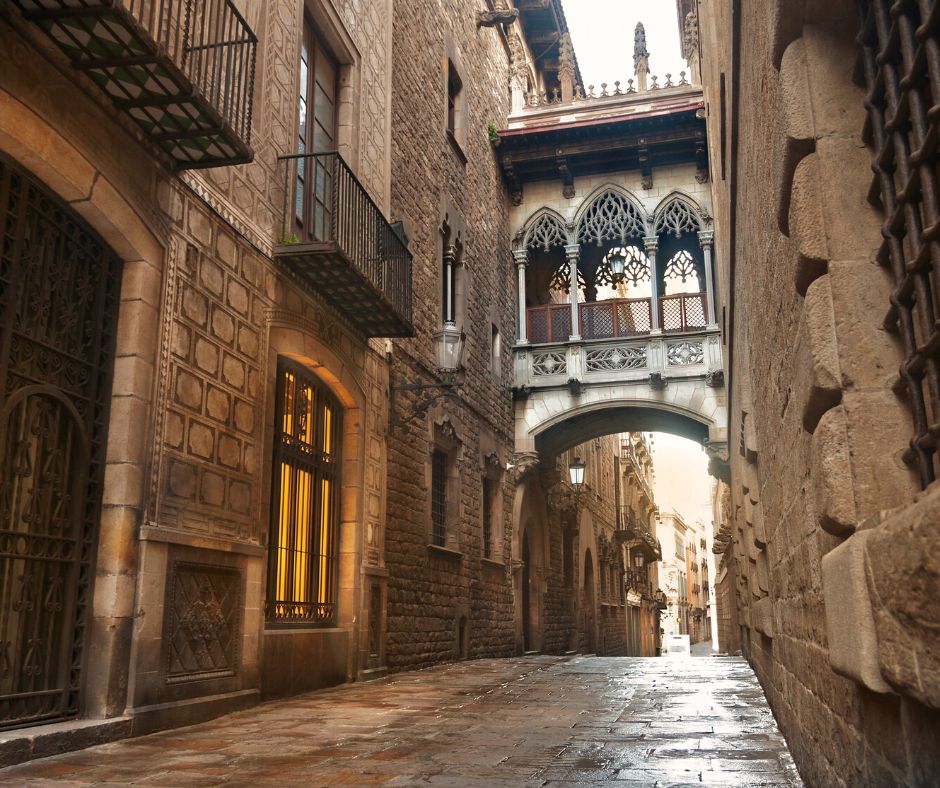 The Gothic Quarter (Barri Gòtic) is the historic center of the old city of Barcelona. This neighborhood has narrow medieval streets that are filled with cute shops, trendy bars, clubs, and Catalan restaurants.
The main highlights here include:
Barcelona Cathedral (The Cathedral of the Holy Cross and Saint Eulalia)
Plaça del Rei
Museum of History of Barcelona
Good to know: This is a busy area of Barcelona. The best times to visit are in the early morning (especially during low season) when there are fewer crowds, or in the mid-evening when people are out and about at restaurants and bars.
If you're using the Barcelona Pass, you can enjoy a free tapas tasting and Gothic Quarter tour.
Use the Barcelona metro
Barcelona is a large city, and its attractions are spread throughout. So even if you stay in the Gothic Quarter, you'll need to take find a way to get to popular spots such as La Sagrada Familia, Parc Güell, and Montjuïc Castle.
You can take a taxi, but the fastest and cheapest way to get around Barcelona is by taking the metro. We rode the bus and subway during our trip and found it clean and easy to navigate.
There are different tickets and transportation cards available, so make sure to do your own research to see which one is best for your needs.
We used the T-familiar card, which is a multi-person travel card allowing 8 journeys in 30 consecutive days from the first validation.
If you're planning to ride the metro a lot during your trip, consider getting the T-casual card, which is an individual travel card allowing 10 journeys to be made on all operators in the Integrated Fare System.
Or you can buy the Hola Barcelona Public Transport Travel card, which gives you unlimited access to the transportation networks in the city and its suburbs. Choose from a 48, 72, 96, or 120-hour pass.
Where to buy your Barcelona transport card? You can purchase your transport card from any TMB bus and metro automatic vending machines (expect at the airport), Other Integrated Fare System operators (stations), or Other operators' information centres.
How to travel on the bus: Once you hop on the bus, you'll need to validate your transport card. If you don't have a ticket, you can validate on board with your bank card. If you want to request a stop, press the red button and make sure the 'Requested Stop' notice lights up.
How to travel on the metro: Once you're in the metro station, you'll need to purchase a ticket (or transport card) from one of the ticket machines.
Then you'll validate your ticket to pass through one of the turnstiles to access the platform. There are arrows that indicate which turnstile or door will be activated. Once your ticket is validated, remember that it is valid for a maximum of 120 minutes.
To open the carriage door, you need to press a button or turn a small lever, according to the model of the train.
Another great option for first-time visitors is to ride the Hop-On Hop-Off Bus Tour. This is a comfortable and relaxing way to get to know the city and their carefully planned route will take you to all of the city's top attractions.
The Hop-On Hop-Off Bus Tour is cheaper than taking taxi's and you can hop on and off the bus as many times as you want with one single ticket. Plus, you'll even get a free audio guide to learn more about Barcelona and its major landmarks.
Bring your comfortable walking shoes
While many attractions are scattered throughout Barcelona, it's still a very walkable city. You'll want to wear comfortable walking shoes for your trip, like these or these.
Remember, there are many cobblestone streets in Barcelona, so you don't want to ruin your vacation by bringing the wrong shoes.
Good to know: If you don't like walking, consider using public transportation or ride the Hop-On Hop-Off Bus Tour.
You may need to adjust your meal times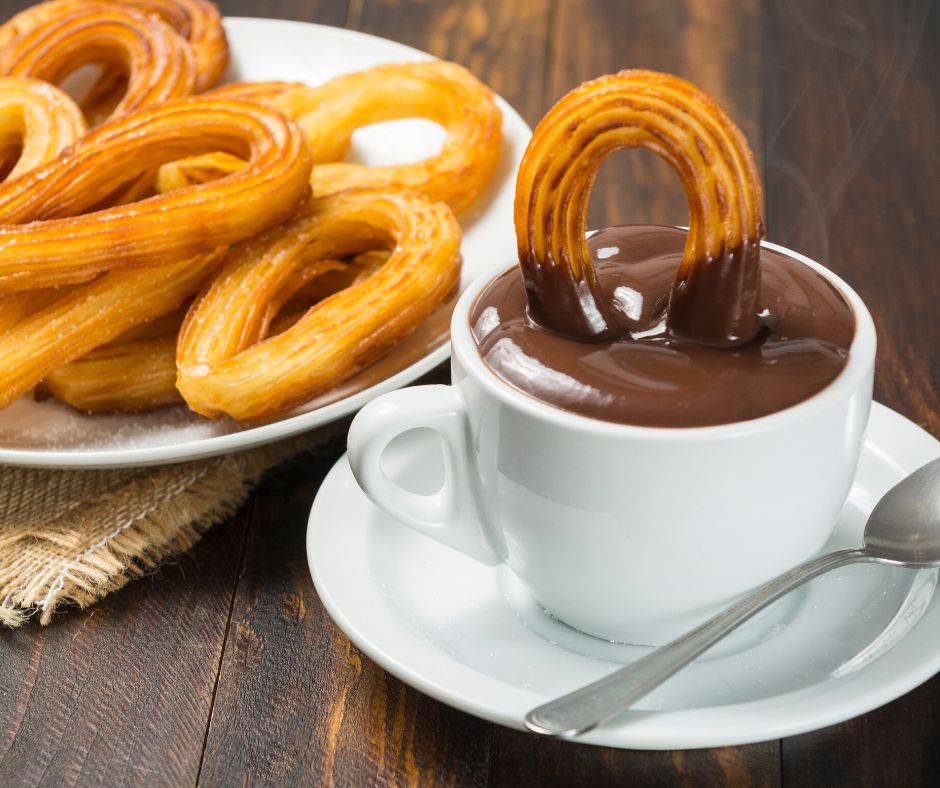 In Spain, the main (and biggest meal) of the day is at lunch time, which is between 2:00pm and 3:30pm.
Breakfast usually occurs between the hours of 8:00am to 11:00am. Most people start off the day with a cup of coffee, then at around 10:00am, they'll eat breakfast.
The typical breakfast in Barcelona consists of toast (with a variety of toppings), a pastry, a small baguette sandwich, or a slice of Spanish omelette (often served cold).
If you're the type of person who usually eats dinner at 5:00pm, then brace yourself because most places will be closed after lunch time and won't reopen until 8:00pm for dinner.
In the late afternoon, between 5:00pm to 6:30pm, they'll have a 'merienda' (mid-afternoon snack). This is the perfect time to enjoy dessert, such as churros dipped in hot chocolate or something savory, such as empanadas.
In Spain, dinner tends to be between 8:00pm and 11:00pm. And because it's so late, most people enjoy a light dinner, such as tapas. Tapas are small plates of food, which are usually served alongside beer or wine.
Drinks might start at 11:00pm or midnight. And if you're going clubbing, most places don't open until 1:00am.
For drinks, instead of ordering sangria, locals tend to order Cava (a type of sparkling wine) or Vermouth.
For beer, order una caña, which is a small glass of draft beer. It's slightly smaller than a British half pint. The smaller size is popular because it helps the beer stay colder, especially during the hot summer.
You can also order 'un doble', which is around double the size of a caña. This is a helpful Barcelona insider tip I learned from the locals.
Eat like the locals do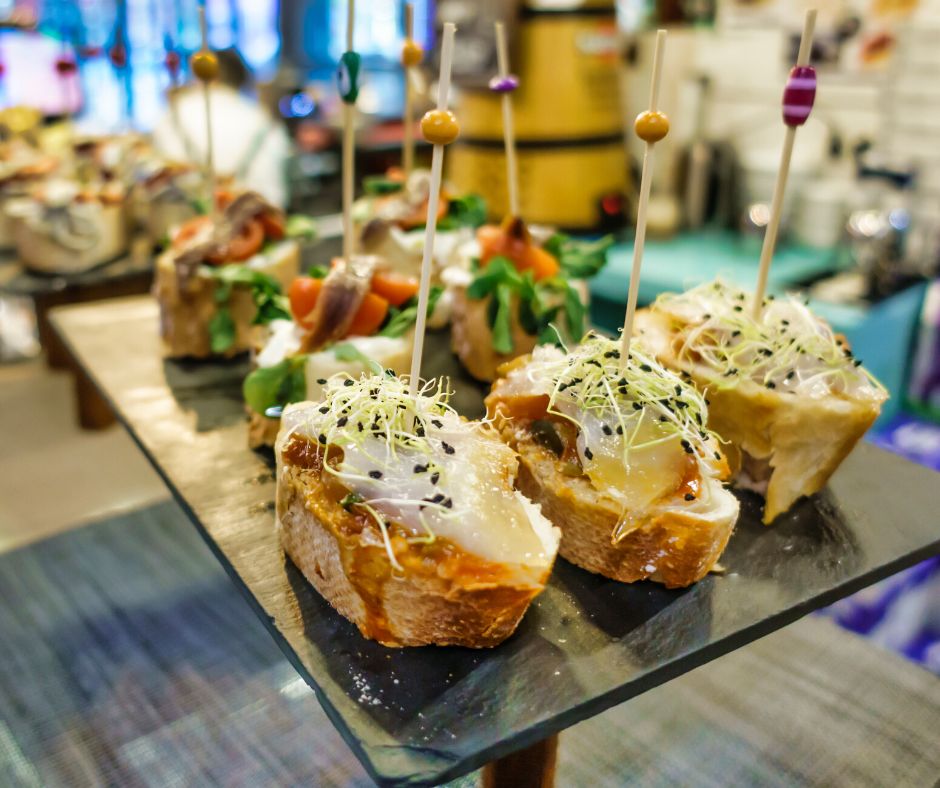 They eat late in Spain, much later than you may be used to in North America or the rest of Europe.
It's important to know this because if you try to eat earlier, it may restrict your choice of restaurant if you're eating out.
For example, most of the popular restaurants in Barcelona close in the afternoon and don't reopen for dinner until 8:00pm or sometimes 9:00pm.
So if you're trying to find a place for dinner between 5:00pm and 7:00pm, you will have a limited choice of restaurants. And most of the restaurants that have their kitchen open all-day are usually geared towards tourists.
So if you can, embrace the way locals eat by enjoying a cup of coffee or tea in the morning with a pastry or toast. If you're still hungry by mid-morning, you can grab a small baguette sandwich from a nearby café.
Then for lunch, relax after a busy morning or sightseeing by enjoying the menu del día (which is a prefix menu that restaurants serve in Spain). It usually consists of an appetizer, entrée, dessert, and beverage (water, juice, wine, or beer) for a set price.
This will give you enough energy to hit the ground running again in the afternoon or you can take a nap before heading out in the evening for more sightseeing and dinner.
Dinner is usually light and consists of tapas, such as a salad, an omelette, cured meats, cheese, fish, or grilled vegetables. You'll see signs for tapas at bars and restaurants all over Barcelona.
The main types of tapas are:
pinchos/pintxos
cheese and charcuterie platters
cold tapas
hot tapas
Pinchos are slices of bread with various toppings. You'll even see bars that are dedicated to pinchos. Simply grab a plate and help yourself to the different ones.
Each pincho has a toothpick/cocktail stick in it. When you're finished eating, the bartender will count how many sticks you have to charge you accordingly.
Cheese and charcuterie platters are very common at tapas bars. Manchego is the most popular cheese in Spain, but you'll find cheese platters served with a variety of hard and soft cheeses. For meats, the most popular are jamon serrano (ham serrano) and chorizo.
Cold tapas are usually salads, cold soups like gazpacho, olives, anchovies, cold seafood, or a slice of Spanish tortilla.
Hot tapas are small plates of food, but when they're combined, this can make for a light meal. Some typical hot tapas you'll find are bars and restaurants include:
Patatas bravas (Potatoes with a spicy red sauce)
Blistered padrón peppers (Similar to shishito peppers)
Albondigas en Salsa (Beef or pork meatballs cooked in a spiced tomato sauce)
Croquetas/Croquettes (Usually made with ham but some places you'll find ones with mushrooms)
Calamares fritos (Fried squid rings)
Gambas al Ajillo (Garlic prawns)
Pá amb tomàquet (Bread with tomato)
Good to know: Most bars and restaurants have signs outside of what tapas they serve. Try to avoid places near popular landmarks and attractions. Walk at least one block away to find more local and authentic tapas bars.
Research restaurants before visiting
As with any large city, try to avoid eating at restaurants located near popular landmarks, attractions, or places that have a nice view.
This is because most of these places are geared toward tourists, which means high prices and microwaved (frozen) or mediocre food.
Instead, if you walk at least one block away from these areas, you'll find more affordable restaurants serving up tasty food.
Good to know: If you have time, check reviews on Google or recent photos of the restaurant's menu. Since I eat mostly vegetarian, I found this helpful when deciding which place to eat at.
For more popular restaurants, you may need to make a reservation (at least 24 hours in advance). So if you have your heart set on eating a specific restaurant, always try to make reservations to avoid disappointment.
There's lots of vegetarian and vegan food in Barcelona
If you don't eat meat and it's your first time to Barcelona, then don't worry because there are TONS of vegetarian and vegan food available.
While most Spanish tapas contain meat, you'll find many restaurants that serve meat-free dishes.
Our favorite place to eat in Barcelona is Honest Greens. They do have meat items on their menu, but they also offer plenty of vegetarian meals that are organic, unprocessed and free of artificial preservatives, additives or refined sugars. (Plus everything was super affordable).
We also enjoyed Billy Brunch for breakfast and lunch. They have meat on their menu, but there are also tons of vegetarian and vegan options too choose from.
If you need to clarify at a restaurant that something has no meat, make sure to say 'sin carne', which means 'no meat'.
You can also ask the waiter:
¿Tiene comida vegetariana? – Do you have vegetarian food?
¿Tiene opciones veganas? – Do you have vegan options?
Me gustaría algo sin carne. – I would like something without meat
Good to know: If you have strict dietary restrictions, such as eating gluten-free, write it down on a piece of paper in Catalan or Spanish to show the waiter so they can help you find appropriate options.
Beware of pickpockets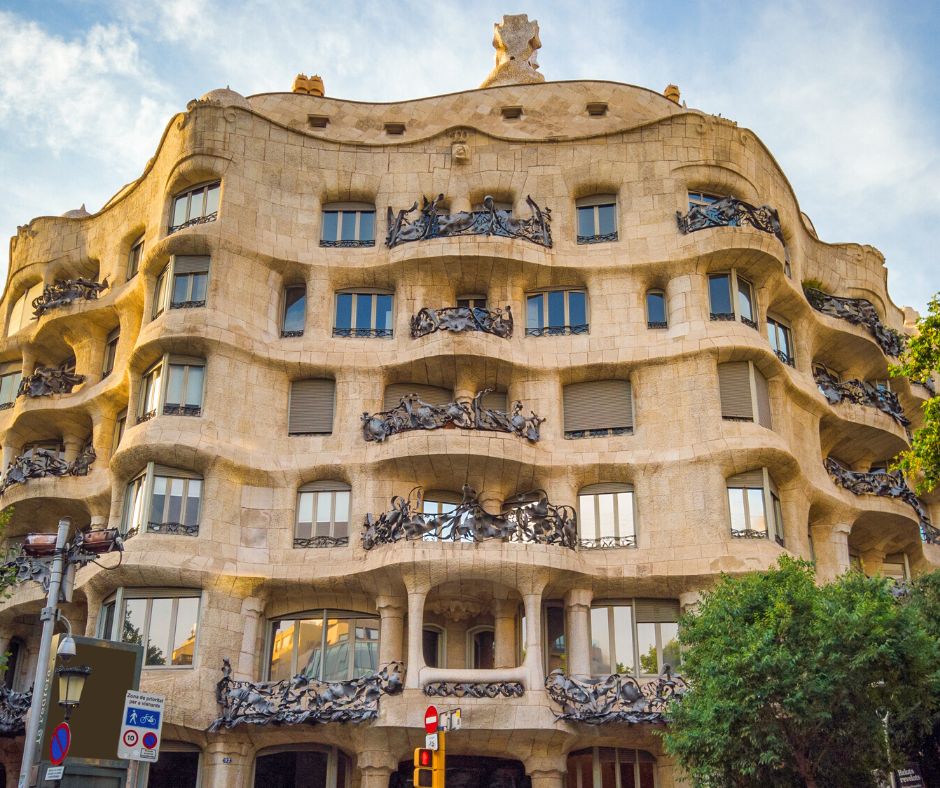 While Barcelona is a very safe city, unfortunately it has lots of pickpockets (like any large city). The prime for pickpockets include the metro system, Las Ramblas, Plaza Real, Plaza Catalunya and the beach, or any crowded place.
Avoid wearing a backpack and use a crossbody bag instead (like this one).
If you must wear a backpack, make sure it is closed at all times, and wear them on your front (especially when going through crowded areas and riding the metro). Or get an anti theft backpack like this one.
Carry only the amount of cash you'll need. Leave extra cash in the hotel room safe.
Leave original documents in the hotel room and only carry photocopies (for your passport).
Don't leave your phone on the table when eating in a restaurant or on a patio. Keep it in your pocket or bag.
Try to avoid using your phone or taking out money when in a crowded area. Pickpockets are always looking to see where tourists are storing their phone/wallet.
If someone bumps into you, check to make sure you still have your phone/wallet/bag. They may be trying to pickpocket you.
It's also a good idea to be aware of tourist scams in Barcelona. Below are the most common ones:
People giving out flowers that seem free (red roses), but demand money for them.
Taxis overcharging tourists
A scammer spilling sauce, a drink, or fake bird poo on a tourist. They will offer to help clean up the mess while they pickpocket you.
When withdrawing money from the ATM, a scammer might approach you to help you avoid bank fees or assist with retrieving your card if it gets "stuck" in the machine. Instead of helping, they will take your money in the process.
Avoid the Rambla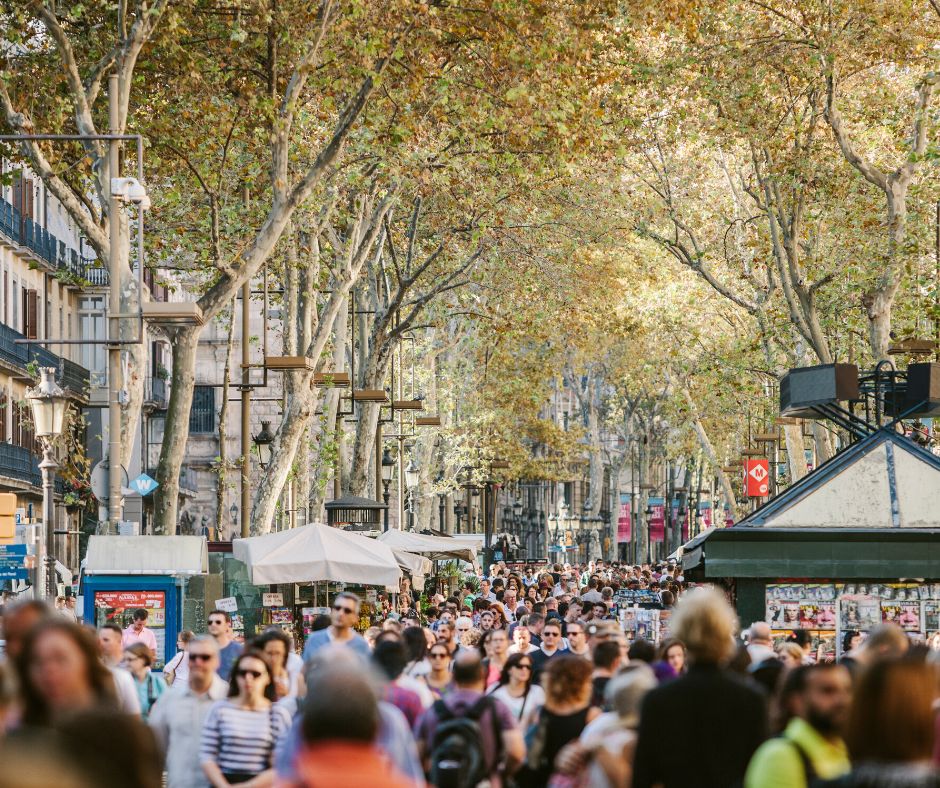 Many Barcelona guidebooks tell people to visit La Rambla touting it as one of Barcelona's essential tourism destinations.
While its origins date back to the 15th century and it has become a popular spot for public gatherings, festivals, and the famous La Boqueria market – today it's known as a loud tourist trap filled with mass tourism, illegal betting, and pickpockets.
If you want to visit La Rambla, the best way to do this is to take detours as you go along the way. Venture off on the side streets to check out local cafes and shops.
No matter what you decide to do, make sure to always keep an eye on your belongings and DON'T eat on La Rambla. Food is overpriced and not good quality.
Tipping is not common in Spain
Tipping in Europe is not common, so in Barcelona (and the rest of Spain), you do not have to tip. If you had great service in a restaurant, then leaving 5% to 10% is always welcomed. But leaving more than 10% is considered unheard of in Spain.
So how much should you tip in Barcelona? Below are some suggestions:
Taxi – Most people don't tip or just round up their total. For example, if it costs €10.55, you can round up to €11.00. It's usually never more than €.50.
Restaurant – No matter how expensive the meal was, most people never leave more than €10.00. Sometimes a service charge of 10% is already included in the bill. If you want to leave something, a couple of euros on top of the bill is always welcomed if service was good.
Bars & Cafes – Most people just round up the bill and never leave more than €1.
Hotels – For porters, you can tip €1 per bag. For housekeeping, you can leave between 2 to 5 euros per day in the room.
Tour Guides – If you're taking a private guide tour and the tour guide provided excellent service, then most people would tip between 10 and 20 euros. If you're taking a free tour, tipping 5 euros per person is fine.
Coming from Canada where it's common to tip at least 18% to 20% at restaurants, I found that I felt weird leaving a small tip in Spain. But eventually I got used to it and didn't really see any locals leaving tips.
Sundays are quiet in Barcelona
Spain is a Catholic-majority country, which means that Sunday is known as a day of rest. While Barcelona doesn't completely shut down, many businesses, grocery stores, and restaurants will be closed on Sunday.
So make sure to grab snacks from the grocery store on Saturday and be prepared to eat in popular tourist areas. Fortunately most museums and tourist attractions remain open on Sunday.
Attend a performance at Palau de la Musica Catalana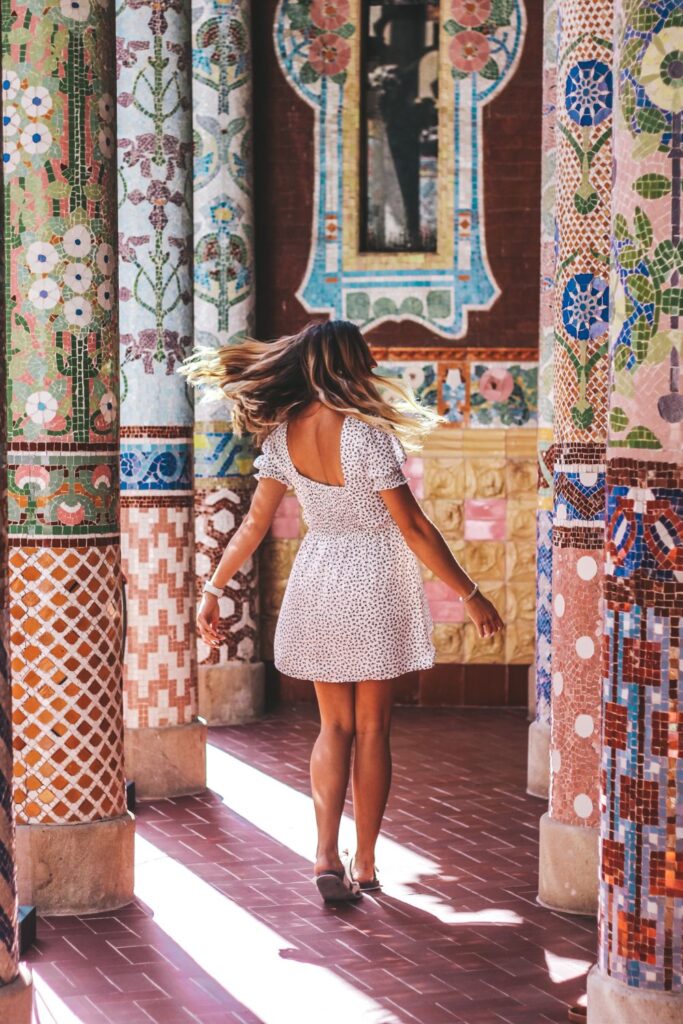 Palau de la Música Catalana is a concert hall in Barcelona. It's designed by Lluís Domènech i Montaner and hosts a range of musical performances from symphonic chamber music to jazz.
If you want to attend a performance here, check out their concert calendar and make sure to purchase tickets in advance.
If you prefer just to see the venue itself, you can also take a self-guided or guided tour during the day. You can click here to buy tickets.
We went while they were warming up for an evening performance and it was so nice to hear the music and learn about the history of the place.
Take a day trip from Barcelona
While you could spend your entire life exploring Barcelona and never see it all, there are some wonderful places to check out beyond the city limits.
If you want to take a break from sightseeing in Barcelona, below are some of the most popular day trips:
Practical tips for your trip to Barcelona
You can pay by credit card almost everywhere, but it's also good to have some cash on hand. Spain uses the EURO.
Most young people and those working in the hospitality industry understand and speak a little English (hotels, restaurants, museums, train stations, and so on).
However, it's always a good idea to learn a few words in Catalan or Spanish. I found that locals really appreciated when we tried to speak Catalan.
Download an offline map of Barcelona using an app such as Google Maps. This makes it easy to navigate the city instead of pulling out a paper map. Plus you can use it offline so you can save your data.
Don't forget to pack a travel adapter (if needed). Spain uses European plugs (type F) and the standard voltage is 230 V and the frequency is 50 Hz.
Make a copy of all your important travel documents (passport, identification, hotel booking confirmation, flights, trains, and so on). You can send it to yourself by email or save it in the cloud.
Remember that most restaurants, shops, and markets are closed on Sundays. Museums will be open, so try to plan your attractions for Sunday.
Pack suitable shoes and clothing for the season. The weather can get really hot in Barcelona, so make sure to wear sunscreen and appropriate attire.
When visiting churches, such as the famous Sagrada Familia, make sure to follow the dress code. For men, this means wearing shirts that don't have any offensive or distracting designs and full-length pants or shorts that are below the knee level.
For woman, this means tops that cover the shoulders, dresses that are backless or have a deep neckline are not allowed, and pants or skirts must come below the mid-thigh level.
Pack a reusable water bottle with you. There are tons of taps all over the city where you can refill your bottle with clean drinking water for free. Refill Aqua
Bring a face mask when traveling to Barcelona. At the time of writing this post (October 2022), face masks were mandatory when riding Barcelona's public transportation (buses, trains, and metro).
Always check the most up-to-date Covid and safety measures before traveling to Spain.
Barcelona is a great destination for solo travelers. The city is safe and packed with tons of fun activities and things to do.
---
Barcelona Tips and Tricks FAQs
Is Barcelona worth visiting?
Yes! Barcelona is one of the best holiday destinations in the world. You'll love the variety of food, the quirky architecture, it's beautiful coastline, Catalan culture, and Mediterranean vibe.
How should I prepare for a trip to Barcelona?
If this is your first time in Barcelona, you'll want to make sure that you come prepared. Below are some suggestions to make your vacation more enjoyable.
Buy your Park Güell ticket in advance.
Buy your La Sagrada Familia ticket in advance.
Book your accommodations in a central location (I like the Gothic Quarter).
Check to see if there are any special events / football games happening during your travel dates.
Remember that Catalan is the official language, not Spanish.
Be aware of pickpockets. Use a crossbody bag or anti-theft backpack.
Know how to get around the city – wear comfortable walking shoes, ride the metro, or consider taking the Hop-On Hop-Off Bus Tour which is a lot of fun.
Check the weather for your trip so you can pack appropriate clothing. Shoulders must be covered when visiting churches in Barcelona.
Make sure your passport is valid. Most countries require your passport to be valid for at least 6 months to enter the country.
Is 7 days too much in Barcelona?
7 days in Barcelona gives you enough time to visit the main landmarks and attractions, explore off-the-beaten-path, and even take a day trip (or two). You can easily see the highlights of Barcelona in just 3-4 days.
What should I do on my first day in Barcelona?
If you only have one day in Barcelona, I would purchase the 1-day Go City Barcelona Pass, which gives you access to a Hop-On Hop-Off Bus Tour and free entry to the city's top attractions. The bus tour will take you around to everywhere you need to go.
Then you can check out La Sagrada Familia and Gaudi's Casa Batlló in the morning, visit Parc Güell during lunch, take a walking tour of the Old Town and Gothic Quarter in the afternoon, and have fun tasting different Spanish tapas for dinner.
Is 5 days too long in Barcelona?
No, 5 days is not too long. It's the perfect amount of time to explore Barcelona's unique neighborhoods and see the main highlights without rushing.
What is the best month to visit Barcelona, Spain?
The best month to visit Barcelona is in the spring (April to June) or fall (September to October). This is when the weather is mild, the are fewer crowds, and you can enjoy local festivals and events.
Is Barcelona expensive for tourists?
While Barcelona is more expensive than other cities in Spain, there are plenty of ways to visit Barcelona on a budget. Based on the average cost of other travelers, you should plan to spend €123 ($119 USD) per day in Barcelona.