Is Nashville cheap to visit? Today I'm sharing 20 money-savings tips on how to visit Nashville on a budget.
If you're visiting Nashville for the first time, a trip to Music City doesn't have a to break the bank. Fortunately, there are plenty of fun things to do in Nashville on a budget.
Whether you're planning a weekend getaway, a romantic trip, a bachelor or bachelorette party, use these tips on how to save money in Nashville.
Related Post: Nashville Sightseeing Pass review – Is it worth it?
1. Check out the beautiful murals in Nashville
Nashville may be known for its music, but it's also home to a variety of incredible street art. This is one of the bes cheap things to do in Nashville.
If you want to plan a cheap trip to Nashville, I highly recommend checking out all the murals. Murals are becoming so popular in the city that you can even go on a Nashville mural tour, which is pretty awesome!
If you're getting around Nashville without a car, I recommend heading to a couple of different neighborhoods to check out the street art. We went to The Gulch and 12th South neighborhoods for our visit. Here you'll find the "I believe in Nashville" mural and the "What lifts you" mural.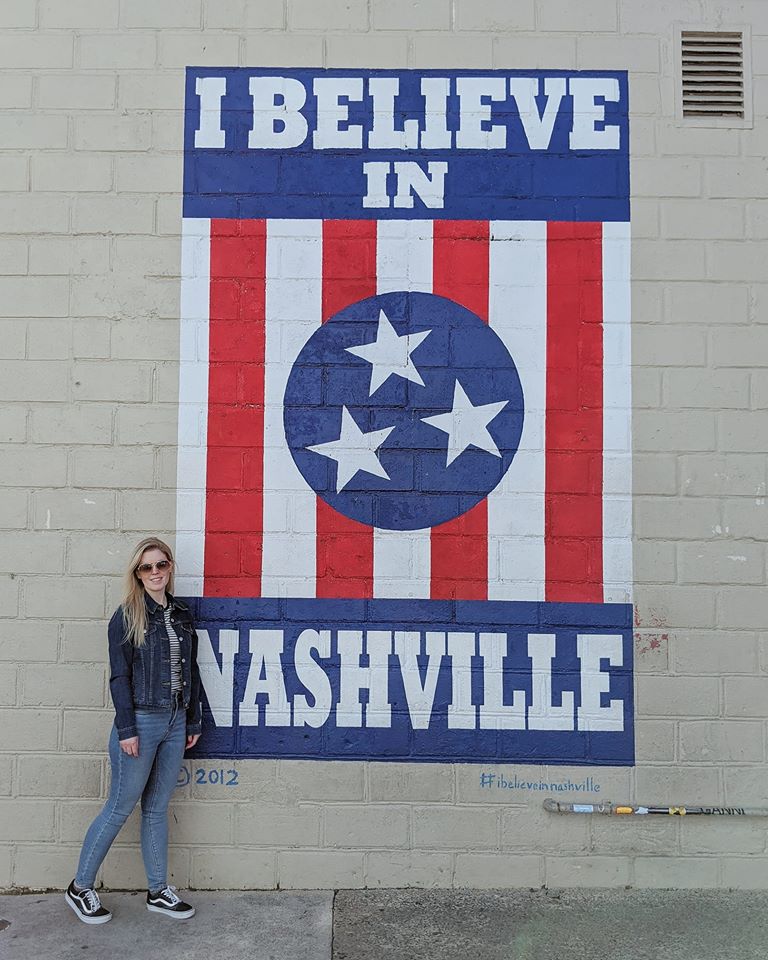 If you want to visit the most popular attractions in Nashville on a budget, then consider buying the Nashville Explorer Pass.
The Nashville Explorer Pass is an all-inclusive sightseeing card which gives you FREE entry to the city's top 30 attractions including Nashville's Gray Line Bus Tour, Country Music Hall of Fame, and Madame Tussauds Wax Museum.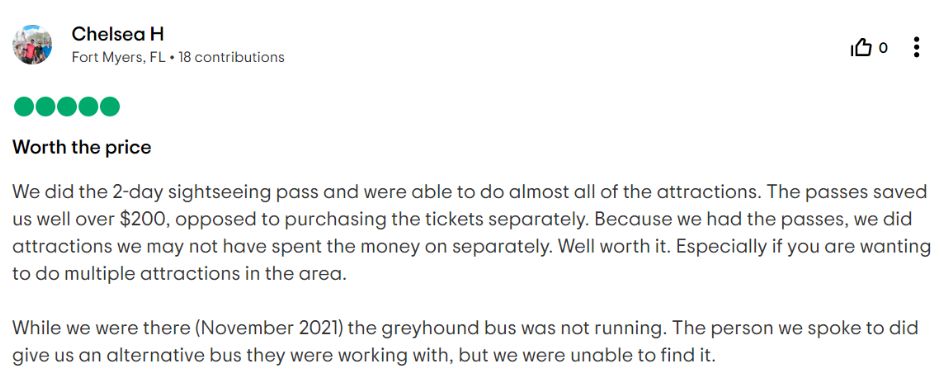 3. Take advantage of free things to do in Nashville
If you're on a really tight budget, that's no problem. There's plenty of free things to do in Nashville!
Parks – Centennial Park, Percy Warner Park, Bicentennial Park, Fannie Mae Dees Park. If the weather is nice, consider having an afternoon picnic in the park.
Free museums – Tennessee State Museum, Tennessee Agriculture Museum.
Murals – As I already mentioned, there is free street art to explore all over the city.
The Parthenon – This replica of the original Parthenon in Athens can be found in Centennial Park.
The Nashville Symphony – Offers free events in the summer, such as concerts in the park.
Honky Tonk Highway – Listen to live music in the Broadway Historic District. Most places don't have a cover charge. This is my favorite cheap thing to do in Nashville for couples.
4. Listen to live music in the music city
There are many places to listen to live music in Nashville on a budget. Some venues require tickets, some venues require a minimum food or drink purchase, and some venues are completely free to check out.
Honky Tonk Highway – Located in downtown Nashville, you can listen to live music all day, every day. There's no cover charge, but you have the option to leave the band a tip if you want to show them some love. You can also leave them a tip if you want to request the band to play a song.
Lower Broadway – Here you'll find unique restaurants and bars playing live music. Many of these places offer happy hour drink specials, which can be a great way to save money. They are also less crowded than some of the more popular joints on Honky Tonk Highway.
2nd Avenue – Just around the corner from Broadway, you'll find joints that play every genre of live music, including blues and rock 'n' roll. This is a great street to check out if you want to take a break from the hustle and bustle of Honky Tonk Highway.
Other neighborhoods to listen to live music in Nashville include SoBro (South of Broadway), The Gulch, Midtown and Music Row.
More fun things to do in Nashville:
5. Visit the farmer's market and flea market
If you're looking to take a break from the music scene in Nashville, I recommend checking out the farmer's market or flea market. This is a fun activity to do in Nashville on a budget.
The Nashville Farmer's Market was founded in the early 1800's and is open year-round. This is a fun place to buy locally grown fruit and vegetables. They even have a few restaurant stalls that are worth checking out.
The Nashville Flea Market takes place on the Fairgrounds and is open on the fourth weekend of every month. There are endless vendor tents to search for hidden treasure and knickknacks – you never know what you'll find!
6. Check out a local sports game
If you like baseball, you can get cheap tickets to watch the Nashville Sounds play at First Tennessee Park. This is a budget-friendly option to watch this minor-league team play.
If you're not interested in baseball, you can head over to the Centennial Sportsplex to watch the Nashville Predators practice for free.
7. Go to The Bluebird Cafe in Nashville
The Blue Bird Cafe is one of the most popular music venues in Nashville and worth a visit if you're in the area. I recommend planning ahead as many of the shows book up in advance. Although there isn't a cover charge, there's a $10 food and drink minimum per person.
More fun things to do in Nashville:
8. Check for hotel deals in advance
Booking through third-party websites, such as Booking.com, can save you a lot of money when you booking your hotel in advance.
9. Check hotel rates outside of downtown Nashville
Downtown hotels in Nashville can get pricey, which is why I recommend comparing accommodation prices in a few different neighborhoods.
Hotels in this area are some of the best places to stay in Nashville on a budget. This can save you money, which can go towards more sightseeing adventures in the city.
Other neighborhoods that you may want to consider include: The Gluch, Midtown, SoBro, and Music Valley (East Nashville).
PRO TIP: Save money on hotel rates by booking through Hotwire. I use this website all the time to save up to 50% or more off hotels in the US and Canada.
10. Best cheap hotels in Nashville
If you're traveling on a budget, below are the best places to stay in Nashville on a budget:
Ready to plan your adventure to Nashville? See what hotel deals are available in the area thanks to Booking.com
11. Ride the public bus in Nashville
Besides walking, this is by far the cheapest way to get around the city. When we arrived in Nashville, we took the public bus from the airport to our hotel downtown. It was cheap and easy.
You can also get a day Nashville MTA pass which is good for unlimited rides on the bus.
More fun things to do in Nashville:
12. Bike around the city with B-Cycle
If it's a nice day, consider traveling around the city by bike. B-Cycle is a bike share program that has stations all over Nashville. This makes it easy and convenient for you to pick up and drop off a bike just about anywhere in the city.
13. Compare rental car prices
To get around to some of the neighborhoods in Nashville, having a car is the quickest option. But before you consider renting a car, I recommend comparing prices on Booking.com and Costco Travel.
Keep in mind that some hotels charge a daily parking fee, so you'll want to factor this additional cost in before you decide to rent a car.
14. Book your hotel close to the spots you'd like to visit
Planning to spend a lot of time exploring downtown Nashville? Then you may want to book your accommodations downtown.
This will help you save money on transportation costs, since you may no longer need to rent a car to get around. Plus, it's so much more convenient to book your accommodations where you plan to hang out the most.
We stayed at the Holiday Inn and Suites in downtown Nashville. This location was perfect for us because we didn't rent a car. It was easy to walk to all the major attractions downtown and check out The Gulch neighborhood. 12th South was just a short bus or Lyft ride away.
15. Ride the Hop-On Hop-Off bus / trolley
If you're visiting Nashville for the first time, consider riding the Hop-On Hop-Off bus. This can be an excellent way to familiarize yourself with the city and learn more about the different points of interest in Nashville.
16. Take advantage of happy hour specials
If you're planning to listen to live music in downtown Nashville, drinks can get pretty expensive. A good way to save money on drinks is to visit during happy hour. Many of the restaurants and bars offer daily drinks or food specials, which can save you a lot of money.
More fun things to do in Nashville:
17. Visit the nicer restaurants for lunch instead of dinner
If you're interested in dining at one of Nashville's upscale restaurants, I recommend going for lunch. The lunch menu is often cheaper than the dinner menu, which can save you quite a bit of money depending on your travel budget.
Just make sure to check the restaurant's website first to make sure they are open for lunch. This can be a great way to eat well in Nashville on a budget.
17. Eat the local cuisine
Nashville is known for its hot chicken. Whether you have it on a sandwich, a waffle or with a biscuit, this is by far the most popular food you'll find in Music City.
The legend behind Nashville's hot chicken goes back over 80 years. A scorned woman was seeking revenge on her womanizing partner, Thornton Prince, after he came home late one night. She decided to mix the hottest possible concoction of fried chicken spice, hoping it would be impossible for him to eat.
But her plan backfired – Thornton LOVED the chicken so much, he later opened his own restaurant that served this specialty hot fried chicken. And that's how Prince's Hot Chicken was born.
Another popular food to enjoy is Nashville is biscuits. There are served at any time of day, especially at breakfast. You can enjoy them with gravy, jam, or plain – it's up to you. Biscuit Love and the Loveless Café are both famous for their fresh biscuits.
If you're looking for something sweet, check out Goo Goo Clusters. This chocolate candy has been a staple in Nashville since the early 1900's.
18. Save money by visiting Nashville during the spring or fall
The best time to visit Nashville is in the off or shoulder season. This can be a good way to save money, beat the crowds, and enjoy more pleasant weather.
While the winter months can get chilly at night, spring and fall offer more mild temperatures. My sister and I visited Nashville in February and had a blast.
Hotel rates are more affordable during this time, which can be a great option for travelers on a budget.
19. Pack according to the weather
Before visiting any destination, it's important to check the weather forecast so you can pack accordingly. Being prepared for the weather can help you save money, so you don't end up buying items that you forgot to bring with you, such as a travel umbrella.
20. Bring carry-on luggage only
Many airlines now charge a fee each-way for checked luggage. If you're just heading to Nashville for a few days, you probably just need carry-on luggage only.
For shorter trips, I've started bringing carry-on luggage only. This helps save money on luggage costs and it saves time because I don't have to wait around to pick up my checked luggage. This is my favorite carry-on luggage to use when traveling.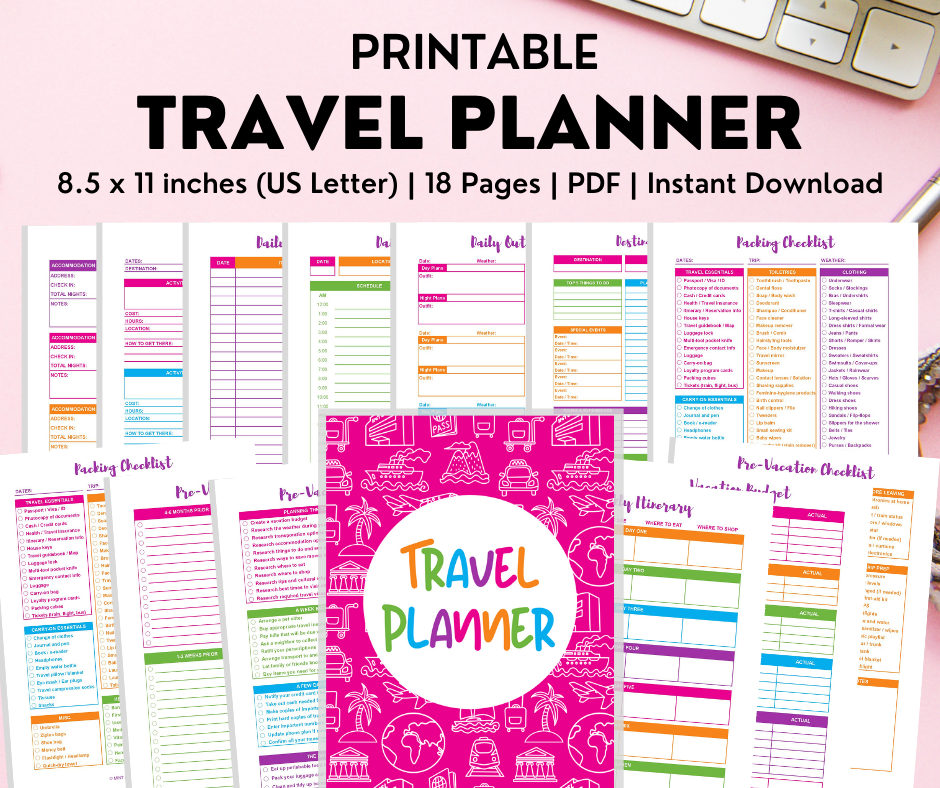 ---
Nashville on a budget FAQs
How much money should I save for Nashville?
You should plan to spend around $138 per person, per day on your trip to Nashville. A weekend trip to Nashville for two people will cost an average of $830.
On average, plan to spend $33 on meals per day and $17 for local transportation. (Source)
What should I avoid in Nashville?
If you're visiting Nashville for the first time, you should avoid coming during CMA Fest. This is one of the busiest times to visit the city and when hotel rates are extremely high.
I would also avoid hanging out on Broadway after dark. While this is a fun spot to check out during the day and early evening, it tends to get wild at night with drunk tourists.
How can I save money to visit Nashville?
There are many ways to save money to visit Nashville. First, determine how much money you'll need to save for your trip. Then, find ways to reduce of eliminiate unnecessary spending. For more tips, check out this post: 50 clever ways to save money