Are you interested in working from home and making extra money? You may want to consider becoming a proofreader.
With over a billion websites in existence today, it's no surprise that proofreaders are in high demand, especially for bloggers and online businesses. If you enjoy reading and are good at catching grammatical mistakes, then working from home as a freelance proofreader can be a great opportunity for you.
As an online proofreader, you are the last set of eyes to look at a piece of copy before it goes live to the public. This means you take content that other people have written and proofread it with a fine-tooth comb.
One of the best parts about making money as a proofreader is that you can set your own hours and work from anywhere that has an internet connection. All you need is your computer or laptop to get started.
Does proofreading sound like a good fit for you?
Sometimes it can be intimidating to start something new.
But fortunately you don't have to go through the process alone. Today I'm sharing some helpful tips to help you get started in making money as a proofreader.
Related Posts: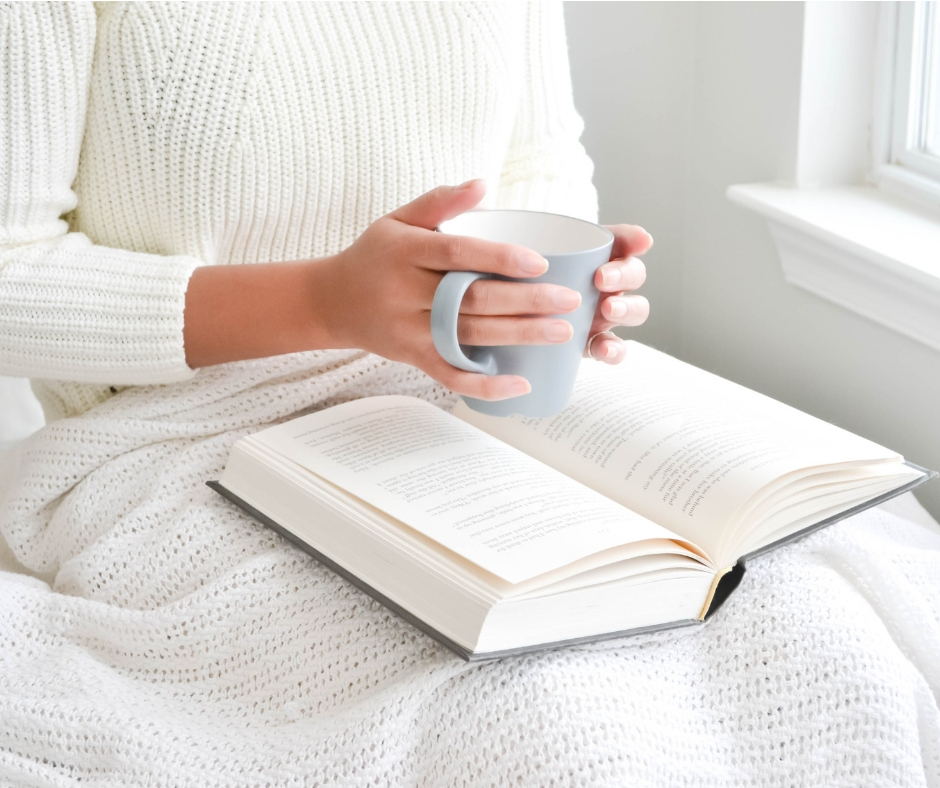 What does an online proofreader do?
Many people confuse editing and proofreading. But they are actually two very different things. Editing happens before proofreading. It's the process of reordering and organizing content. This may involve deleting chunks of material or making the copy flow and read better.
Proofreading is the final stage of the writing process. This is where you'll look for errors in grammar, spelling, and punctuation. For example, a proofreader will notice the "their" when it should be "they're". The goal is to ensure that content is free of errors before it goes out to the public.
Online proofreaders can proof any type of written content, such as novels, children's books, blog posts, legal documents, transcripts, resumes, magazines, newspapers, websites pages, textbooks, and so on.
It takes a certain "eagle eye" to be good at proofreading, but the gig can be very rewarding.
Still interested? Yeah? That's awesome!
What qualifications do you need to become a proofreader?
The good news is that you don't have to have a college degree or proofreader certification to make money as a proofreader. Having a degree related to writing can be helpful, but it's not always necessary.
Caitlin Pyle, the mastermind behind ProofreadAnywhere.com recommends having these skills if you want to be a successful freelance proofreader:
Having a knack for spotting grammar errors and typos. This can certainly be learned, however if you have a natural ability to spot errors, this can help you succeed as a proofreader.
You must be attentive. A good proofreader can focus on the details and notice errors when reading through a project.
You must be willing to do your own research. When proofreading, if you come across a word that you're not familiar with, it's important to do your own research instead of sending it back to the client saying you don't understand it. Use Google to help you out. Caitlin offers two proofreading courses and says her students love the supportive Facebook groups where they can ask questions and get feedback.
How much money can you make proofreading?
According to Salary.com, the average proofreader salary in the USA is $50,846 as of February 2019. The range typically falls between $44,618 and $58,064. The amount of money you make will depend on your experience, skills, education, and so on.
In 2014, Caitlin earned $43,000 from proofreading in just one year. She only worked an average of 20-25 hours a week. While this salary won't make you a millionaire, you can make enough money to help pay off debt faster or add more freedom to your life.
Plus, as you begin to gain more experience, you can quickly increase your rates.
Is proofreading a good career?
Working as a proofreader can have a number of life-changing benefits. Many people are looking to become a stay-at-home mom or dad, but still want to find a way to make money for their family too. Working from home as a proofreader might be the perfect opportunity for you.
If you learn how to become a proofreader, you'll get to have:
MORE FREEDOM – Escape your 9-5 job, work with who you want, work when you want, work where you want.
MORE FINANCIAL SECURITY – You can earn enough money to stop living paycheck to paycheck, pay off debt faster, afford to travel more, save more money.
MORE FLEXIBILITY – Create your own schedule, work when it's best for you.
Do you want to start living a more financially free life? Check out this FREE workshop to kick off your proofreading career.
How to become a proofreader
While formal training isn't necessary to get started as a proofreader, brushing up on your skills can definitely help you stand out from the crowd.
My friend Caitlin over at Proofread Anywhere is one of the most talented online proofreaders out there. As a former freelance proofreader, she has compiled all of her knowledge into a comprehensive proofreading course: General Proofreading: Theory & Practice™.
She'll teach you the basics of proofreading to make sure you're a word-skills superstar! After you've mastered these skills, Caitlin will show you how to turn this newfound knowledge into a thriving and profitable business.
You'll walk away from this course knowing exactly how to find clients, structure your work day, and run a successful proofreading business. Sounds like high-value stuff, right?
Almost all of her course graduates have incredible success stories and have found freelance proofreading jobs. This can be the perfect opportunity for someone with word-skills who's looking to start working for themselves.
Caitlin's course has been featured in everything, including Business Insider, Forbes, and online blogs like The Penny Hoarder.
Still not sure if General Proofreading is right for you?
I can appreciate if you're not quite ready to jump headfirst into this. I mean, this course can certainly help you excel as a freelance proofreader, but perhaps you still have some questions.
For example, maybe you're thinking, "This is something I would love…but since I have no experience, how can I just become a proofreader?"
How do you go from knowing nothing about proofreading to winning over clients and making money?
It's funny because Caitlin had the same thought as you!
Most online courses don't teach the part where you actually go out into the real world and apply what you've learn. This is what makes Caitlin's Proofreading course so valuable – because half of the course is dedicated to helping you find proofreader jobs or managing your own freelance business.
That's why many of Caitlin's course graduates have been so successful. When you enroll in her course, you'll gain the skills needed to succeed as a proofreader, PLUS you'll learn how to make money from your skills and create a profitable business.
Don't just take my word for it, though. I recommend checking out Caitlin's free workshop (details below).
FREE Proofreading Workshop
Caitlin has put together a FREE 76-minute workshop where she will share:
Information about herself, so you can get to know your teacher.
Information about proofreading as a profession – including one great place to find paid work.
How to elevate your skills to become a GREAT proofreader.
Plus, a FREE tutorial on how to use the most popular proofreading tool on the market.
Her workshop is completely free to join. You can sign up here.
Freelance Proofreading Success Story
I was impressed by Alicia's story, who made $1,100 the first month after she completed Caitlin's proofreading course. The impressive part is that she earned this money while still working full-time at her retail banking job!
She didn't have a degree in English or writing (her degree was in accounting). She used her daily commute to proofread and earn extra money.
It took her just three weeks to find her first client and made $1,100 during her first month. She took advantage of that wasted time on her commute to increase her income. Did I mention she also has two kids?
With the right training and hard work, you too can make some good money with just a few clients. Proofreading is not for everyone, but if you have an "eagle eye" for words, this can be a great fit for you.
Ready to begin your proofreading career? Start by accessing Caitlin's FREE 76-minute workshop here.