How can I make my hobby profitable? Many of us want to do more of what we love and actually earn an income from it. Today I'm sharing a list of popular money making hobbies. This can be a great way to make extra money in your spare time.
Whether you're looking for hobbies that make money for stay-at-home moms or money-making hobbies for retirees, many of the ideas on this list can be a fun way to earn money online.
Just a few years ago, I started this blog as a hobby when I was in school. I love writing and helping others — and within a short time, I never would've imagined that I could be earning money from a hobby.
It may sound like a pipe-dream, but there's lots of frugal hobbies that make money in 2021. Whether it's profitable craft hobbies or wood hobbies that make money, I hope you'll find an idea on this list that gets you inspired.
Related Posts:
1. Sharing your opinion
What is an easy hobby to get into? Taking surveys. There's no special skills required and it's free to do.
We spend a lot of time on our phones or the computer, so why not can get paid for it! Companies want to pay you cash to get your opinion on their products or services.
The questions are easy to answer and most surveys take about 5-15 minutes to complete. You'll get virtual points for each survey you complete, which can be redeemed for cash or gift cards.
Earn the most money when you sign up for several survey websites. Then you'll get to choose the surveys which pay the most money. Save time and earn more cash!
The best legit survey sites include Ysense, Swagbucks, Branded Surveys, and Inbox Dollars (Daily Rewards is the Canandian version of Inbox Dollars).
With paid online surveys, you can make $500 fast in a month. This is one of the easiest hobbies that make money online and can be done in your free time.
Start out with Survey Junkie. This is one of the best paid survey sites that actually pay you. It's available in the United States and Canada. They are an online community with over 10 million members dedicated to making their voice heard.

How to make money with Survey Junkie:
Take Surveys: Sign up here to create your free account. This process takes only a few minutes to complete. Then you'll be matched with surveys.
Earn Rewards: Complete surveys and you'll earn virtual points.
Get Paid: You can redeem virtual points for PayPal cash payments or e-gift cards.
Other top-rated survey sites include Ysense, Inbox Dollars, and Swagbucks.
Read Next: 12 best survey sites that pay cash online
2. Blogging
If you enjoy writing and sharing stories about your personal life, tutorials, reviews or tips, blogging can be a great hobby that makes money. You can make money through your site with display ads, affiliate marketing or paid sponsorships.
Blogging is my favorite way to earn money online because:
The start-up costs are low (You can start a professional blog for as little as $2.95/month)
You can blog in the morning or evening (or whenever you have spare time)
There's no tech knowledge required (I learned everything about blogging from scratch)
There's potential to boost your income even more when adding your own products or services, such as e-courses or online coaching. Some people are earning six-figures per month from their blogs. Many people have been able to quit their 9-5 job to blog full time.
If this sounds like something you're interested in, here's an easy step-by-step guide on how to start a profitable blog.
For my fellow Canadians, check out this post on how to start a blog in Canada that makes money.
PRO TIP: Another benefit of blogging is that you can build a profitable blog and sell it someday. Some bloggers have sold their site for six-figures. This includes sites about photography, DIY crafts, home decor, and more. Fundrise is the most popular place to buy and sell websites.
3. Bake homemade dog treats
Do you like dogs and want to give them tasty treats?
Many pet treats are really bad for dogs and are often filled with unhealthy fillers. This is why the demand for healthy and delicious dog treats is high and continues to grow.
You can make and extra $500-$1,000+ per month selling homemade dog treats!
My friend Kristin from Diva Dog Bakery, was tired of the boring treats she saw at big-box stores and wanted to create a gourmet dog treat that would be fun to bake at home.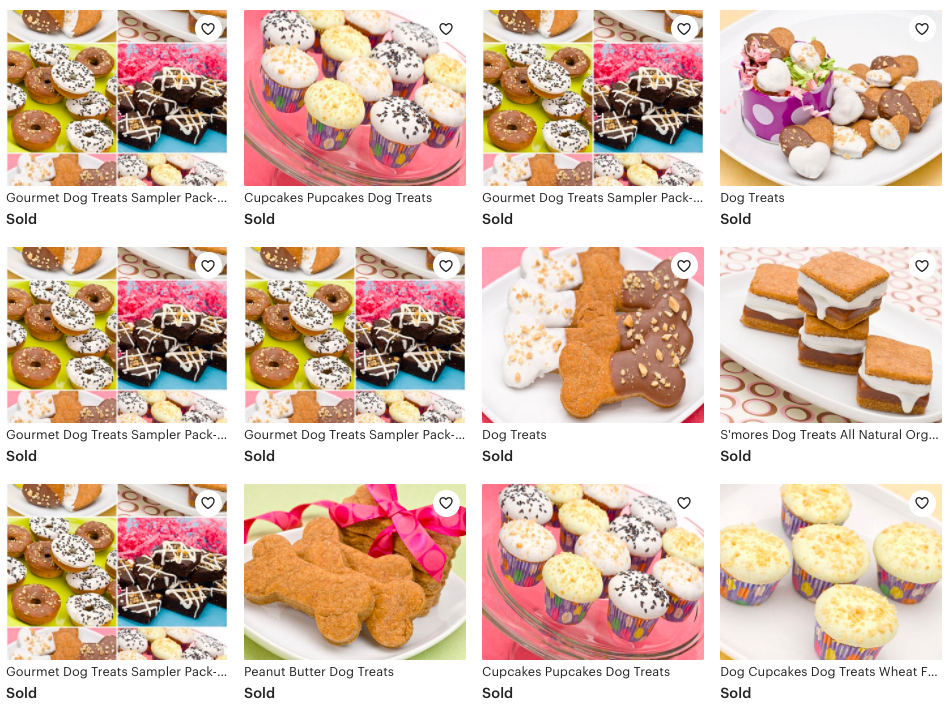 Kristin started recipe testing in her kitchen and came up with an all-natural treat that looked great and her dogs loved. That's when her dog bakery business, Diva Dog Bakery, was born!
It didn't take long before her dog treat bakery project turned into a booming side hustle business. Kristin's bakery was picked up by print magazines and online press. She was even invited to participate for the Emmy Awards to gift her dog treats in the swag bags. It was a dream come true!
FREE Workshop for beginners
If this sounds like a fun opportunity for you, consider checking out her free workshop here. She'll teach you how to start your own dog bakery business from home. And don't worry — there's no baking experience required!
Read Next: How to start a dog treat business from home
4. Correcting grammar mistakes
Do you find yourself constantly noticing grammar errors when reading something?
If you have an eagle eye for spotting typos and spelling mistakes, you may want to consider becoming a proofreader.
As an online proofreader, you can make money from home or anywhere that has an internet connection. This can be a fun and profitable hobby that you can do from home.
If this sounds like a good fit for you, I recommend checking out this free workshop on how to turn your proofreading hobby into a profitable business.
5. Decluttering and flipping items for profit
My boyfriend and I just recently decluttered the den area in our apartment. We had some old stuff like books, golf clubs and furniture that we didn't need anymore and decided to sell it on Facebook Marketplace.
In just one week, I made $700 selling stuff on Facebook Marketplace!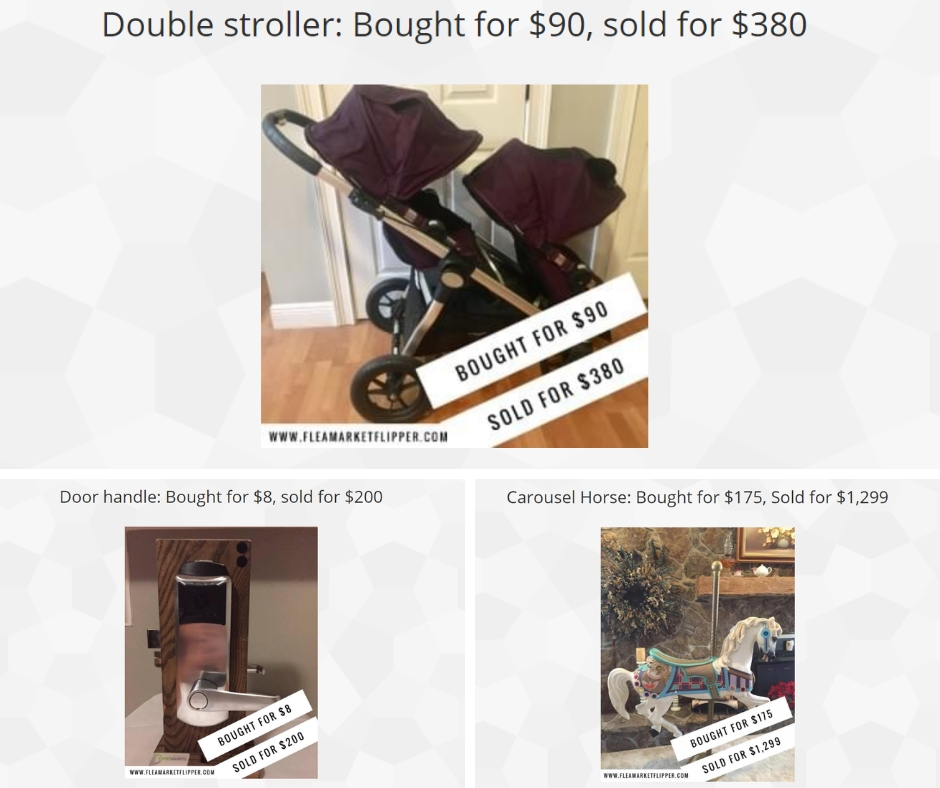 If you have some stuff that you don't need anymore, you can make money selling it on platforms such as Facebook Marketplace, ebay, Etsy or Craigslist. This is one of my favorite hobbies that make money.
My friends Rob and Melissa actually do this for a living. They started selling old stuff and now look for items at fleamarkets and thrift stores to buy and sell for a profit. Within a year, they were able to turn their hobby into a six-figure business!
Rob from Flea Market Flipper says that he likes to focus exclusively on high profit items. This allows him to spend less time flipping and more time doing the things he loves (like quality time with his family).
He says that it takes the same amount of time to list a $10 item as it does a $500 item.
Rob recently made $9,100 in ONE day by flipping two items. He teaches his students, in Flipper University exactly how to find and sell higher profit items.
***BLACK FRIDAY SALE! Use the code: BLACKFRIDAY to save $100 enrollment to Flipper University***
Read Next: The 18 best items to flip for profit
6. Writing
If you're not quite ready to start your own blog, but you still enjoy writing, consider freelance writing.
You can take on a few clients in the beginning to help build up your portfolio. Then you can start charging more and turn your hobby into a thriving side hustle.
My friend Holly began freelance writing in her spare time. Once she started taking her writing hobby seriously, she was able to scale it into a six-figure career!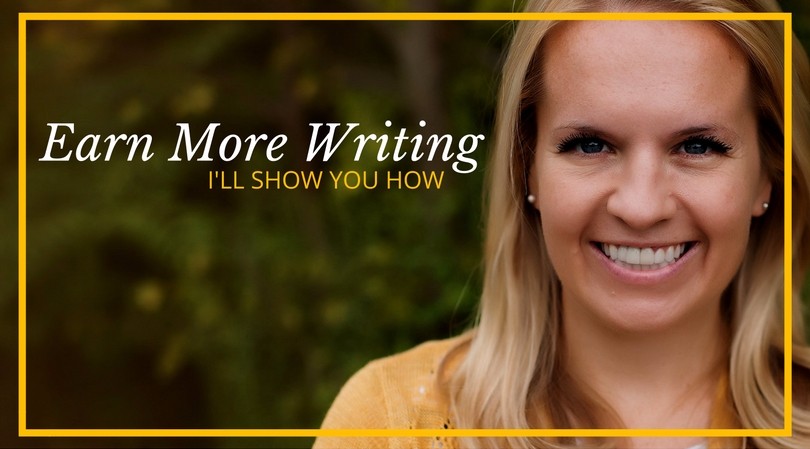 If you're interested, consider checking out Holly's e-coure: Earn More Writing. In her course, Holly will teach you the exact strategies she used to go from making $0 to over $225,000 from freelance writing.
Her course is different from other freelance writing programs because she actually teaches you how to find and land the type of work you want.
7. Shopping online
If you consider shopping as one of your hobbies, then I recommend signing up for Rakuten.
It's free to join and you can earn up to 20% cash back when shopping online. Rakuten will even apply coupons automatically at checkout, so you'll always know you're getting the best deal.
Plus for a limited time, you'll receive a $10 welcome bonus just for signing up.
I use Rakuten all the time when shopping online and have been able to earn over a thousand dollars through them. Pretty awesome right?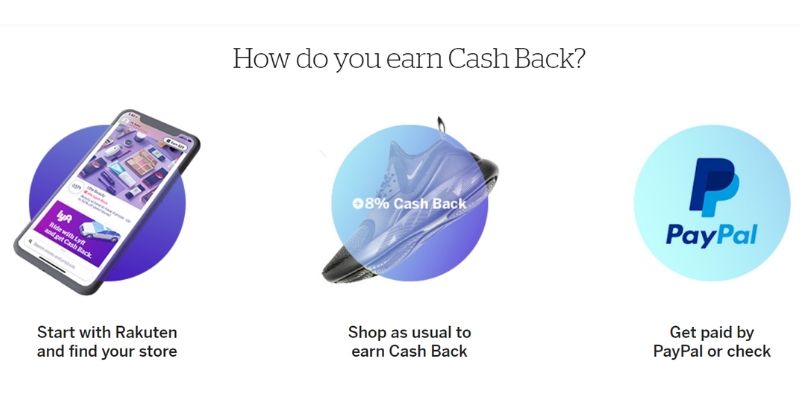 How to claim your free $10:
Start here to sign up for Rakuten. (It's free to join)
Find your store on Rakuten next time you need to buy something. It's connected to over 2,000 stores, including Amazon, Target, and Walmart. You'll need to spend at least $25 on your first purchase within 90 days.
Your Rakuten account will be credited with reward points. Get this cash sent to a PayPal account or choose to receive a Big Fat Check from Rakten. It's up to you!
For Canadian shoppers, you can click here to sign up for Rakuten (free $5 welcome bonus).
8. Watching entertaining videos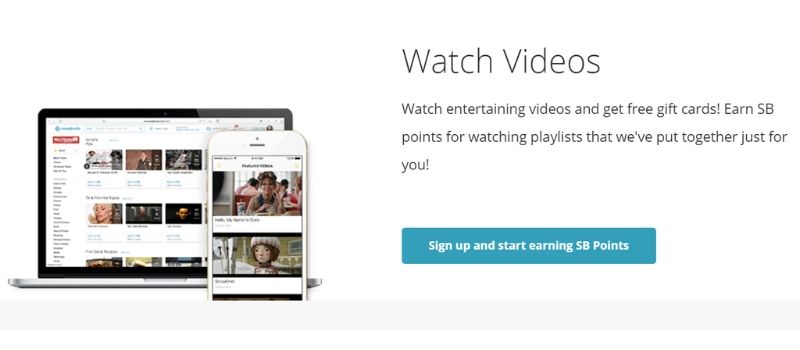 If you enjoy watching entertaining videos online, you can get paid for it. Companies, such as Swagbucks, are willing to pay you with free gift cards for things you already do online. This includes watching videos, surfing the internet, playing games, and shopping online.
This can be a great way to earn gift cards to your favorite retailers like Amazon or Walmart without much effort.
Prefer to get paid in cash? Simply redeem your virtual points to get cash back from PayPal. This is one of the easiest hobbies to make money.
Plus, when you sign up today, they'll give you a free $5 bonus. You can click here to get started making money with Swagbucks.
9. Social Media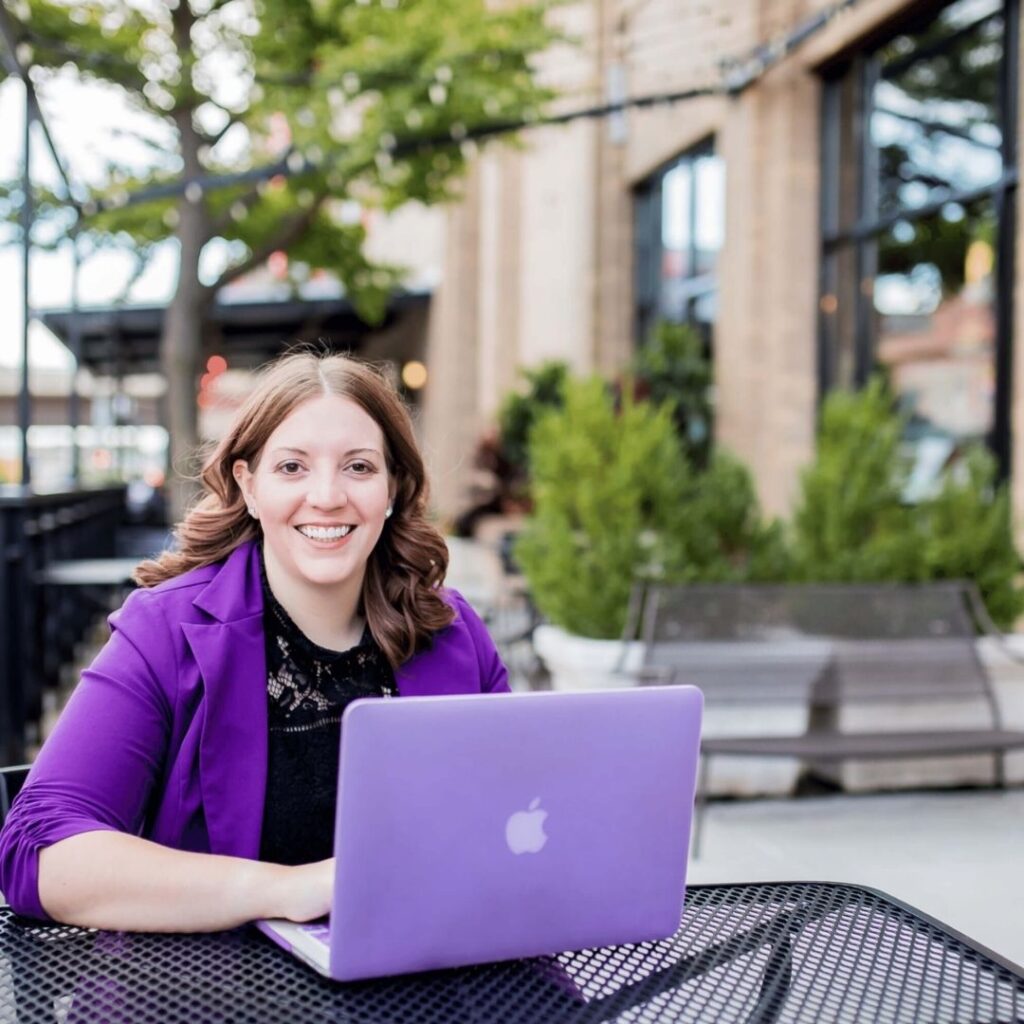 Think about how much time you spend scrolling through Pinterest, Instagram, Facebook, Tik Tok or Twitter. Why not use social media to make money?
Virtual assistants are in HIGH demand right now. This is because online business owners and bloggers want to hire VAs to help increase their exposure on social media.
My friend Kayla Sloan, the mastermind behind $10K VA, earns over $10,000 a month working as a virtual assistant. She knows exactly what it takes to become a successful VA.
If you're interested in breaking into VA work, consider taking her free workshop. Kayla will teach you how to use skills you already have to find virtual assistant jobs. Sign up for the workshop here.
10. Podcasting
Podcasting is similiar to blogging or starting your own YouTube channel, except the content is in audio format instead of text or video.
If you're not ready to start your own podcast, but you love the idea of working with audio, then consider becoming a podcast assistant instead.
As a podcast virtual assistant (also known as a podcast producer), you'll get paid to offer technical, administrative, or marketing support to podcast owners remotely. This is one of the best hobbies that make money.
Most Podcast Producers earn an average income of $30 to $50 per hour (or more) over time. If you're interested in learning more about how to get started as a podcast virtual assistant, here's an in-depth guide you can check out.
Read Next: How to become a virtual assistant with no experience
10. Get paid to play on Pinterest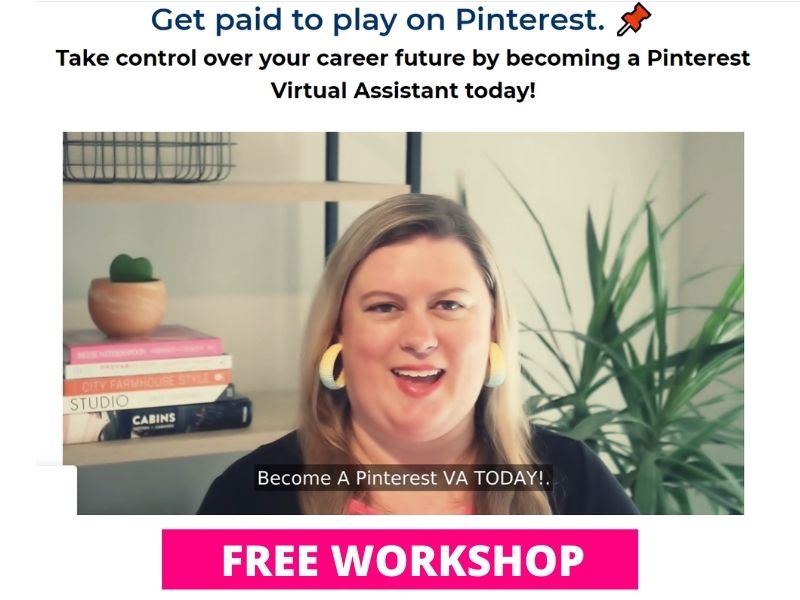 Do you like using Pinterest? Why not get paid to share pins on the platform!
As a Pinterest virtual assistant, you'll get paid to create pins for blogs and online businesses. Pinterest virtual assistants are in high demand right now as Pinterest continues to grow in popularity.
According Kristin, the mastermind behind Become a Pinterest VA, an absolute beginner can earn around $15-$20 per hour. Some Pinterest VAs can earn up to $100 per hour.
If you're interested in learning more, then check out this free workshop.
How to Become a Pinterest Virtual Assistant
Become a Pinterest VA is a course created by Kristin, a successful Pinterest virutal assistant. She'll show you everything you need to know to launch your Pinterest Virtual Assistant business from scratch and make an extra $1,000-$2,000+ per month.
11. Graphic design
If you enjoy making graphic designs and working on the computer, you can make money by selling your designs online.
If you're not quite ready to start your own website, consider using Spreadshirt. This is an online marketplace that allows you to customize and design products and sell them through free user-created shops. This is one of the best hobbies that make money.
Does this sound like a good fit for you? Simply create and upload your design on their marketplace to start making money. There's no shop involved and no shop management necessary. Spreadshirt will sell and market your products, and you earn the money!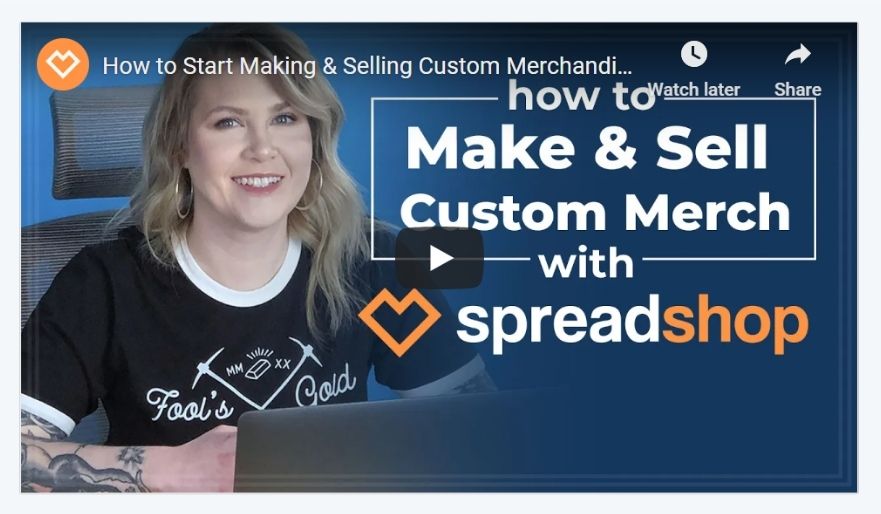 12. Dog walking and pet sitting
If you love hanging out with dogs, pet sitting through Rover might be your perfect side hustle. This online network connects dog walkers and sitters to dog owners in your area. The best part is, you get to set your own rates, so you can make sure you're charging a fair price.
Read Next: 7 easy ways to make money working with dogs
13. Driving
If you enjoy driving, there are a few great ways that you can make money from it. One way is to use ridesharing apps like Uber or Lyft, which many people are choosing to use as an alternative to taxis. This can be a fantastic way to make money on the side.
If you prefer not to have strangers in your car, consider becoming a Dasher with DoorDash. This is a popular app for delivering food. You can sign up to become as Dasher and get paid to deliver orders to customers in your spare time.
Once you accept an order through the app, you'll go to the restaurant, pick up the order, and deliver it to the customer. All directions for the delivery are inside the DoorDash app.
Depending on how many orders you deliver, this can be a great way to make a quick $50-$100+ per day.
14. Grocery shopping
If you enjoy grocery shopping, Instacart will pay you to shop and deliver goods to other people. This can be a fun hobby that makes money. You just need your phone to get started.
As an Instacart Shopper, you'll get paid to go to the grocery store and shop for others. There are no set hours or days, which means you can shop as much or as little as you want, anytime you want. To get started, head to shoppers.instacart.com to create your free account.
15. Fashion
Have you ever thought about turning your love for fashion into a profitable business? Stella & Dot make it easy for aspiring fashionistas just like you to join their team as an independent stylist — no experience required! This is one of the most exciting mom hobbies to make money.
As a S&D Brand Ambassador, you can earn up to 40% in commission selling Stella & Dot jewelry and accessories, in person or online. You have the flexibility to set your own schedule so you can create a thriving business you love. Trunk Shows can bring in a few hundred dollars in sales and some bring in thousands of dollars!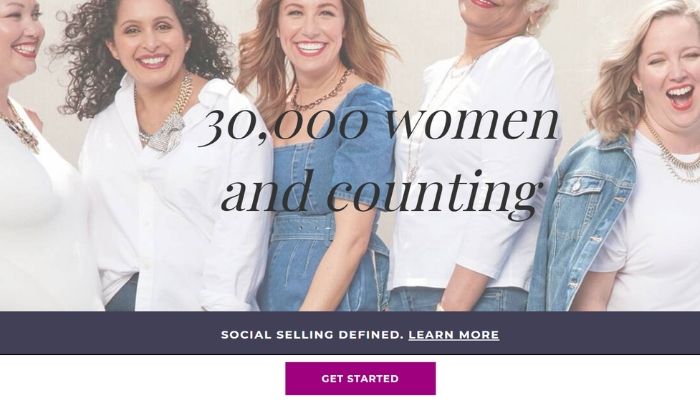 To get started, you'll need to invest in one of their starter kits, which costs $199. Each starter kick includes your choice of over $400 in their bestselling products, a personal online store, and all the tools and training you need to become profitable. You can learn more about becoming an S&D Ambassador here.
16. Arts & Crafts
Many of us are spending more time at home, which makes this the perfect time to roll up your sleeves and get crafty. If you enjoy doing arts & crafts, this can be a great hobby that makes money for stay-at-home moms.
What crafts make the most money? There are many types of crafts that you can create and sell online. Popular options include Cricut designs, jewelry, art, sewing hair scrunchies, bath & body products, wedding-related products, and so on.
There are a few ways you can open your own shop online. The first step is to create a business PayPal account so you can receive payments. Then, you can choose which platform works best for your online shop.
If you already have a blog, you can download the WordPress plugin, WooCommerce and activate it on your site. This makes it easy to list products and sell items through your blog.
For those who are looking for an all-in-one option, I recommend Shopify. This platform has everything you need to set up and launch your online shop. I've been using Shopify for the past year to run the Mint Notion Shop and love how easy it is to use. Especially since I'm not super tech-savvy.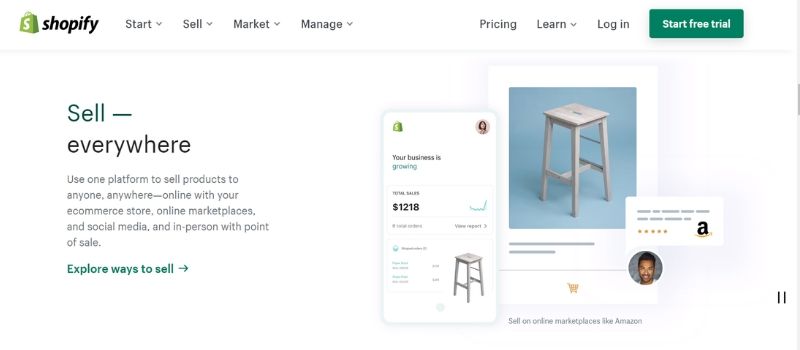 Another option is to use Etsy. This is an online marketplace where you can list and sell your hand-made items or crafts. Many people choose this platform because it's simple and easy to use.
17. Fixing things and being handy
Do you enjoy fixing things? I wish I was good at fixing things. Instead I just usually hire someone to make it easier for me.
In my neighborhood Facebook group, I always see people looking to hire people to help them with handyman work. If you're handy, you could make extra money by helping others with special services. This includes painting, assembling furniture, mounting a TV on the wall, hanging a mirror or painting on the wall, installing lights and so on.
Websites, like Handy.com can help you find work as a handyman in your neighborhood. You can earn up to $45/hour/job as a handyman. The top pros on Handy make over $1,000 a week! This can be a great way to make extra money by helping people with their everyday to-dos.
18. Photography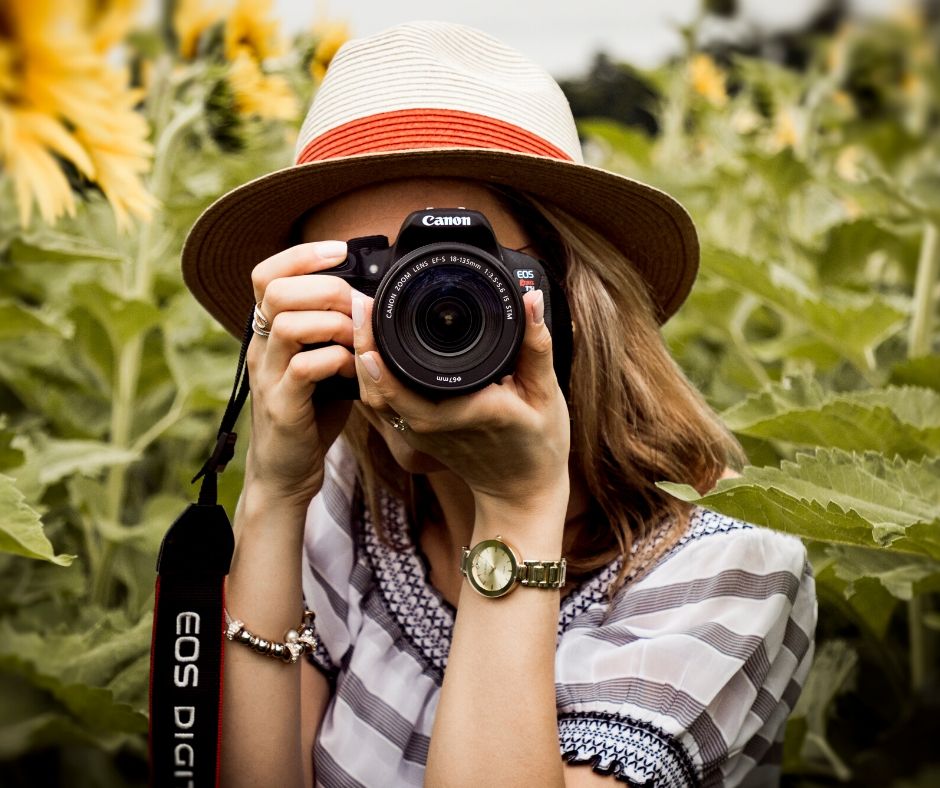 If you have a passion for taking photos, this is one of the best hobbies that make money. Whether you decide to work with clients or sell your photos online, there is always a demand for beautiful photos. Flat lays, lifestyle photos, and landscapes are popular on stock photo websites.
SmugMug is the most popular site to sell your photos. In just 15-minutes, you can set up your photography business on SmugMug. They provide all the marketing tools you need to make money from your side hustle. Plus, you get to set your own prices.
---
How do I find a hobby to make money?
To find a hobby that makes money, think about your passions and what you enjoy doing during your spare time. A hobby can help you recover after a long day or get you excited and boost the quality of your life.
Think about what you enjoyed doing as a kid, such as sports, arts & crafts, playing music, dancing, writing, hiking or camping, and so on.
You may find that you'll need to try out a couple of different hobby ideas to find what you truly love.
Once you find a hobby you enjoy, think of ways to make money from it. For example, can you create an online course that teaches others how to do this particular hobby? This could be sewing, cooking, dancing, playing music and so on.
Can you make a physical or digital product to sell? Such as baking and selling homemade dog treats, selling jewelry on Etsy, or selling printables on a blog?
There are many profitable hobby ideas on this list to get you inspired.
What crafts make the most money?
Below are some of the most profitable craft hobbies.
Jewelry
Whether it's selling beaded jewelry or high-end silver and gold jewelry, this can be a popular craft hobby that makes money.
You can sell your homemade jewelry online, such as through your blog, online shop (via Shopify), or Etsy.
If you prefer not to make your own jewelry, consider becoming a Stella & Dot Brand Ambassador and selling their beautiful jewelry products online.
Art and Graphic Design
One of the best ways to make money from art is to create an original art piece, transfer it to different mediums, and sell it online.
This means one piece of art can be sold over and over, such as on prints, t-shirts, coffee mugs, tumblers, canvas tote bags, and so on. Popular sites to sell your art includes Spreadshirt and 99designs.
Bath & Body Products
Bath and body products are always popular items to sell and appeal to both adults and kids. You don't need a massive warehouse or factory to compete in this market.
Many bath and body products can be easily created at home and sold online through a blog, online shop or Etsy.
Popular bath and body products include: bath bombs, face masks, deordorants, soap, body lotion, and lip balm.
Can you earn money from a hobby?
Yes, with the right mindset and some creative skills, you can make money from just about anything. Whether it's baking homemade dog treats or taking surveys, there are many ways to earn money from a hobby.
This means that everyone has the potential to make extra money in their spare time. You can find something you enjoy doing and starting monetizing it.