Have you thought about taking a break from Instagram. Today I'm sharing how quitting Instagram changed my life, including why I stopped using the app, and the lessons I learned along the way.
In the beginning, I started using Instagram to share photos of my travels and to help grow my business. I had a love-hate relationship with Instagram.
It was a great way to connect with my audience and it helped me to discover travel destinations and places that I wouldn't have otherwise known about.
But over time, the Instagram algorithm changed several times, and I'd have to pivot and constantly learn how to keep up with the new updates.
My posts were getting less engagement and the accounts that I enjoyed following kept getting lost in my news feed. Eventually, it felt like I was just trying to survive and outsmart the Instagram algorithm.
It was soul-sucking and invading every part of my day. I would check the app first thing in the morning, scroll through the app when I was bored, spend hours putting together content to share on the app, and it was the last thing I checked on my phone at night.
All that time spent on Instagram left me feeling overwhelmed, anxious, and burned out.
For months, I wanted to stop using Instagram, but I convinced myself that I "needed" to use the app to promote my business, connect with my audience, and keep in touch with friends and family.
Without Instagram, I wasn't sure if I would be able to scale my business and continue making a full-time income. I felt like I "needed" to be on the app, otherwise my audience would forget about me.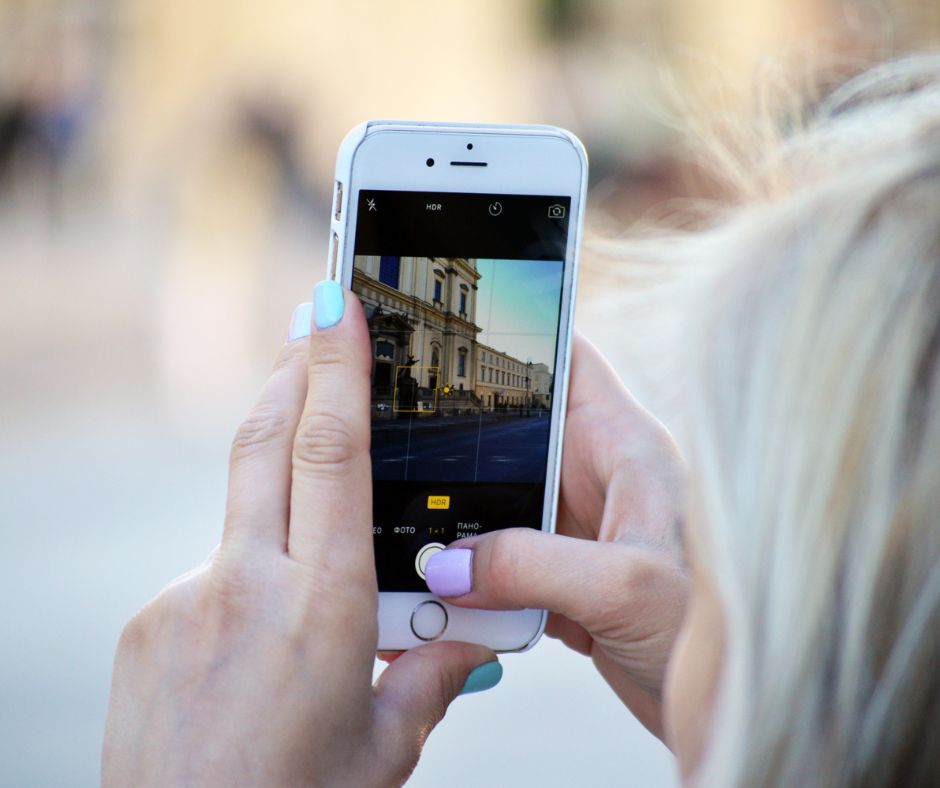 Instagram stopped being fun for personal use
I noticed that the more I was on Instagram, the more FOMO I felt and like I needed to buy more "stuff".
After all, Instagram is an advertising platform, and it conditions you to view ads as high-quality content and not see them as interruptions.
I would see an influencer sharing a handy kitchen gadget on Instagram and start thinking, "Hmm, that looks interesting. I could definitely use one too…" or watching a story of someone's recent shopping haul and thinking, "That outfit looks cute, I've been wanting to get a dress just like that!".
And before I knew it, I would look at my current kitchen and wardrobe and feel like it wasn't good enough anymore and I needed to spruce it up with new stuff.
Instagram isn't a place you go to practice gratitude. It's an app that encourages you to buy more than you otherwise would, and want things you wouldn't normally want, simply because other people are doing it.
It's hard not to feel the urge to spend more money when you're constantly bombarded with everyone showing their "highlight reel" on the app and watching others live luxury and aspirational lifestyles.
In January 2021, I decided to quit Instagram. I didn't make an announcement or tell anyone that I was going to stop using the app. I just quietly took a step back to focus on finding other ways to grow my business.
It's been over 1.5 years since I quit, and I don't regret it at all.
My business is making more money than ever before, and I feel like I've reclaimed my time and energy by quitting the app.
Initially, I felt more anxious after quitting Instagram
During the first week, I found myself automatically reaching for my phone to open the app. Except the app wasn't there anymore because I deleted it.
I was second guessing my decision to get rid of the app. I felt like I was missing out, and it would be more difficult to stay connected with others.
I felt kind of loss without being able to scroll through my Instagram news feed or watching my friend's stories. It didn't occur to me before, but I would mindlessly scroll through the app to soothe my anxiety.
I needed to find better ways to relieve stress and unwind after a long day.
I read books or journaled instead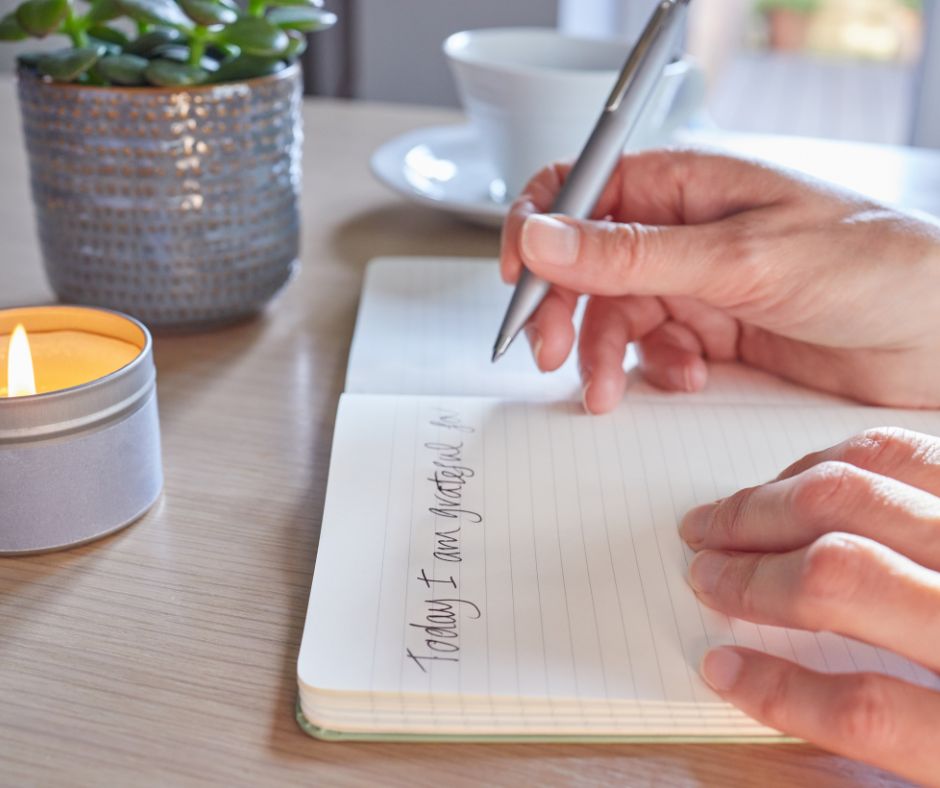 I had a huge list of books that I wanted to read, but never found the time to actually read any of them. Without Instagram, I suddenly had all this free time to do the things that I've been putting off.
Not only is reading a great way to reduce stress, but it also helped me to feel more grateful, which is something I never felt when using Instagram.
Like Tony Robbins says, "Gratitude is the solution to anger and fear… You can't be angry and grateful simultaneously… You can't be fearful and grateful simultaneously".
Some of my favorite books that I've read over the past year include:
I developed healthier habits
One of the best things I did during the pandemic was to focus on my health and fitness. Prior to the pandemic, I rarely exercised due to lack of time and energy.
When I quit Instagram, I wanted to use that spare time to start a new fitness routine and make healthy meals. I went for a routine blood test and found out that my iron and B12 were low.
Taking appropriate supplements and switching to the Mediterranean diet has helped me to lose weight and gain more energy.
I also signed up for Beach Body on Demand and the Pelton app to incorporate strength training, cycling, and meditation into my routine. I feel so grateful that I can move my body each day and eat nutritious food from the comfort of my own home.
I didn't spend as much money
Whenever I went on Instagram, I felt like I needed to buy unnecessary stuff. Every time I opened the app, I would see an advertisement or someone trying to promote something.
People would share beautiful things and helpful tools, which made me think that "I need to have this too".
But the truth is, I didn't need anymore clothes, makeup, shoes, home decor, craft supplies, or cute notebooks. I wanted to be happy with less and not feel pressured to buy more stuff.
I was pretty good at learning how to say "no" to these shopping urges, but the Instagram algorithm knew exactly how to sucker me into putting things on my Shopping Wishlist.
Once I quit Instagram, I no longer wanted to buy stuff and my bank account has never looked better.
I actually did a full declutter of our small apartment and sold a ton of stuff on Facebook Marketplace. You can read more below:
How I made $700 in one week selling my old stuff on Facebook
I had more time to do the things I loved
Quitting Instagram allowed me to focus on other areas of my business and personal life. I was able to have fun again, and it made me get back to the reason why I started my business in the first place – to help others make a positive change in their life.
I wanted a life beyond my phone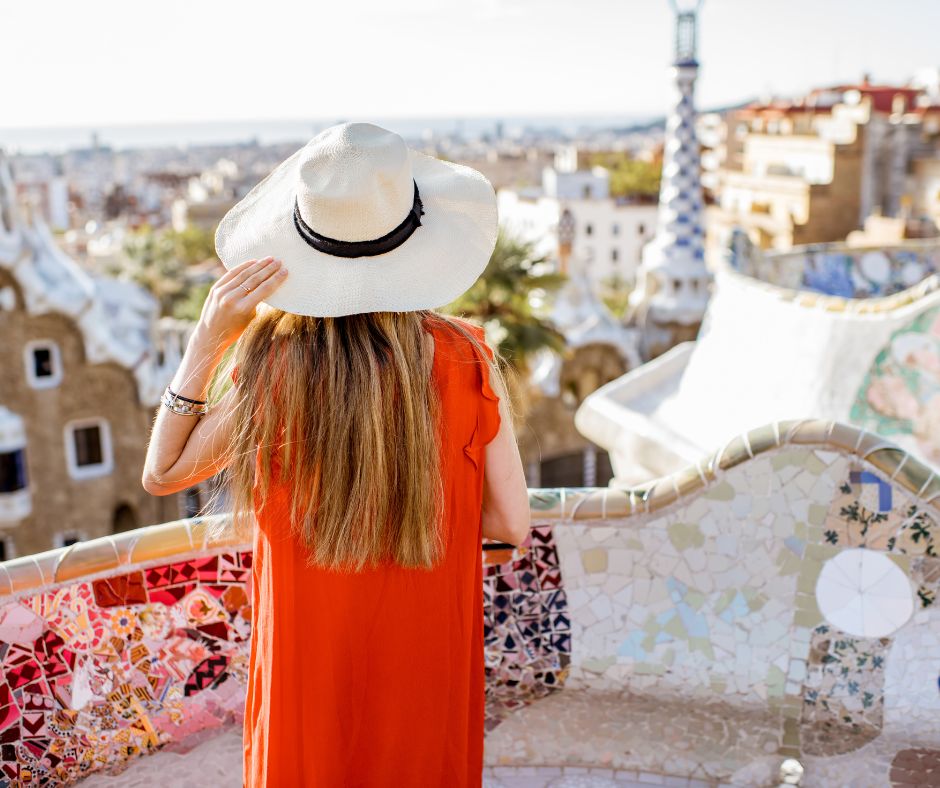 During the pandemic, I wanted to take a break from being on my phone all the time. I wanted to use this opportunity to slow down, disconnect from social media, and live in the moment.
There's a whole world beyond the curated and carefully edited videos you see on Instagram.
I could be traveling to a new place, reading a good book, eating a delicious meal, staying up late watching funny movies with my husband, or connecting with friends in real life instead of just looking at their photos.
I am choosing to enjoy my life's moment for what they are, without feeling the constant need to share it online. Deep down, I value my privacy.
Here are the four lessons I learned when I quit Instagram.
1. It was stopping me from living my best life
Instagram (like other social media platforms) encourages us to create a false-self online. It's a partial version of ourselves that shares the "highlight reel" from our life.
From the filter we use, to the non-natural lighting, and the carefully curated caption – we get a dopamine high from each time we post and receive engagement.
It's easy to get caught up in seeking validation in the form of comments and likes, or waiting for a new post from someone that we've been living vicariously through from our phones.
But in doing all this, we lose something essential – the ability to experience the present moment. To sit with yourself and explore your feelings, to figure out what you truly value, and to recognize who you actually are as an individual.
Ask yourself, have you ever done or photographed something simply to share on Instagram? If you're like most people, you probably answered yes.
I know I've looked up the most Instagram-worthy spots when traveling or Instagram-worthy restaurants to check out.
If you're business is in digital marketing or social media, then it makes sense to stay on top of the latest trends.
But I didn't want a business that was dependent on social media. This was one of the main reasons why I quit Instagram.
Once I put my phone away, I was able to gain clarity and became more productive. It made me appreciate connecting with people in real life and living in the here and now.
I was able to devote my full time and attention to tasks and relationships without letting my phone distract me.
2. It was holding me back from growing my business
At the end of the day, I always prefer for the content I create to be on the website I own. And spending a ton of time on something that doesn't drive the most traffic or sales isn't a wise investment.
When I quit Instagram, I spent more time learning SEO. I read lot of free information about SEO online, but ultimately, the biggest results I got were from taking this SEO course.
I am still going through the course (as there's so much to learn), but my traffic from Google has skyrocketed.
Below is a screenshot of my Google (organic traffic) in April 2020.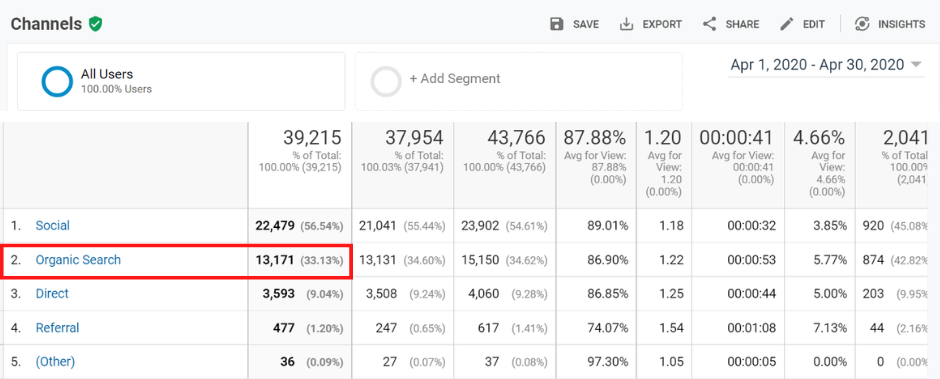 Below is a screenshot of my Google (organic traffic) from April 2021. That's a 278% increase in just one year!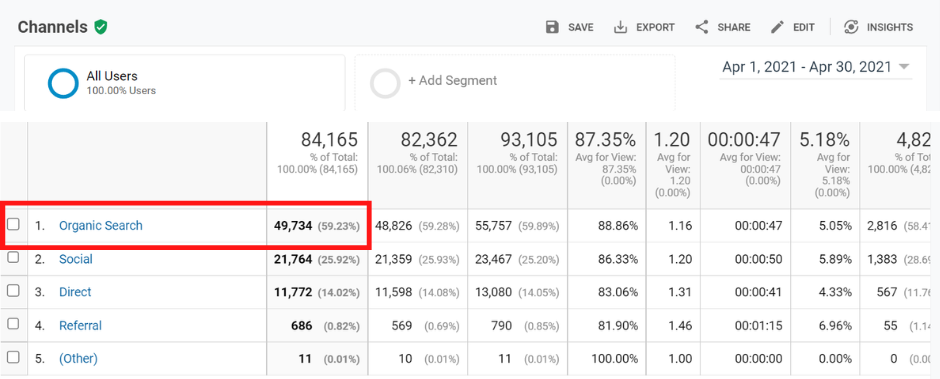 And the best part about learning SEO is that the traffic I'm receiving is mainly passive.
I also spent more time learning the new Pinterest algorithm and have been seeing a lot of success on that platform.
I've implemented a lot of the strategies from this Pinterest course, which has helped my account to grow month after month.
Below is a screenshot of my Pinterest performance between July and August 2021.

Below is a screenshot of my Pinterest performance between July and August 2022. My engaged audience increased by nearly 60% in just one year!

Thanks to SEO and Pinterest, I've been able to grow my business income by 52% from 2020 to 2021.
And in the first 7 months of 2022, my business has already made MORE money than it made in ALL of 2021. That's huge, and it means I'm helping more people making meaningful changes in their life.
My only regret is that I didn't quit Instagram sooner.
3. Comparison culture was taking its toll on my self-esteem
I've always been one to cheer for and celebrate other's success. I love seeing people doing amazing things and it also serves as inspiration for me to see what's possible in life.
But during the pandemic, it was hard not to compare myself to other people. Toronto (where I live) had the longest lockdown in North America.
All non-essential stores were closed, restaurants were opened for take-out only, and travelling within or outside of Canada was heavily restricted.
As non-essentials businesses started opening again, and travel resumed throughout the world, Toronto was still in a strict lockdown.
Seeing people on Instagram get back to "normal life" made me feel very lonely and isolated.
4. It was eating up a lot of my time with very little ROI
While I enjoyed catching up with friends and connecting with my audience on Instagram, it was eating up too much of my time.
I would open the app to scroll through my news feed and watch people's stories and BAM – 20 or 30 minutes would pass by so quickly. As a personal user, it was a huge time waster.
That's 30 minutes I could have used to read a book, journal, tidy up my apartment, meal prep, go for a walk, and so on.
As a business owner, using Instagram didn't yield a big return on my investment either. Even though I spent hours each day on the app, most of my website traffic and sales were coming from Google (SEO) and Pinterest.
The more time I spent sharing content and engaging with my followers on Instagram, the better my Instagram analytics became – meaning more people were seeing my posts.
But if a day or two went by where I wasn't active on the app, my numbers would drop. Instagram rewarded people for consistently being active on the app and made it difficult to take breaks.
It quickly began to feel like running a successful business on Instagram was a rat race and each day was a gamble.
One day I would share a post with my audience and get a ton of engagement. Then the next day, I would share a similar post and hear crickets.
This led me to spend even more time on the app diving deep into my Instagram analytics and trying to replicate my pass success.
This wasn't the type of business I wanted for myself. I wanted to create a business where I could take a day off and still earn passive income.
So… Will I be back on Instagram?
After taking a year and half break from Instagram, the question is… will I be back? As of right now, my answer is no.
I feel much happier without being on Instagram and I've seen how my business can grow and help others without using the app.
But if I see a good reason to jump back on Instagram, them I'm open to using the app again. Right now, I'm more interested in exploring other platforms like Tik Tok, YouTube, or podcasting to reach my audience and use my voice for change.
Ultimately, life is about doing the things that make you happy and spending time with the people you love. It's important to pay attention to how you feel when using Instagram (or any social media platform) and how it impacts your life.