Selling on Facebook Marketplace is one of my favorite ways to make money from home. Now is the perfect time to turn your clutter into cash. You can make some serious money selling stuff on Facebook Marketplace. In just one week, I made nearly $700 selling my old stuff!
If you're interested in learning how to make money selling on Facebook Marketplace, then you've come to the right place. Today I'm sharing tips to help you make the most money and how I made $918 in one month selling on Facebook Marketplace.
Related Posts: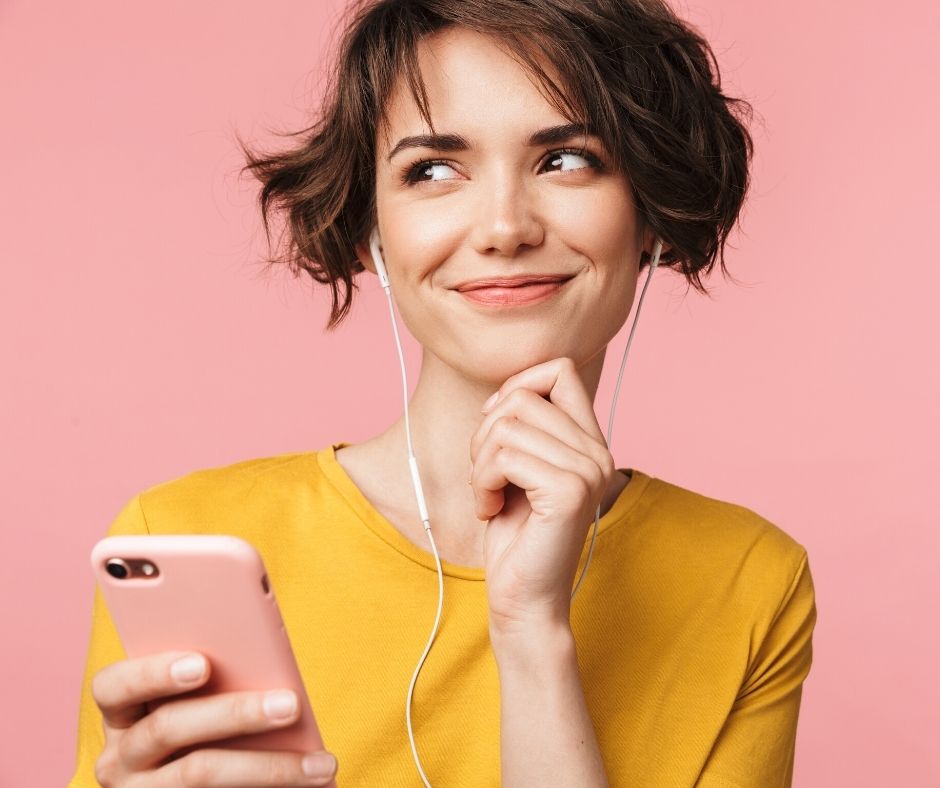 What is Facebook Marketplace?
Making money on Facebook Marketplace couldn't be easier. It's an online platform for users to buy and sell goods locally or shipped. You simply use your Facebook account to sell items or search for stuff you want to buy. If you want to learn how to sell locally on Facebook Marketplace, this post is for you!
Is Facebook Marketplace a good place to sell?
Yes, definitely! What's special about Facebook Marketplace versus other e-commerce sites such as Craigslist or eBay, is that it's integrated within the world of Facebook.
This means prospective buyers can reach out to the seller via Messenger or join a Facebook buy and sell group created for their local area or a specific niche. Because Facebook Marketplace is tied to your Facebook social media profile, it's great for quick background checks which eliminates the uncertainty when buying and selling items.
Most people check Facebook throughout the day, which can lead to more perspective buyers viewing your listings. For those who are new to selling items online, Facebook Marketplace is one the easiest and best platforms to make money.
Best selling items on Facebook Marketplace
Here are some examples of items that tend to sell well on Facebook Marketplace:
Furniture: You'll make the most money from selling new or refurbished furniture. You can also sell old or worn furniture on Facebook Marketplace for a fair price. I made $230 by selling a bookcase. Selling furniture on Facebook Marketplace can be a great way to make extra money.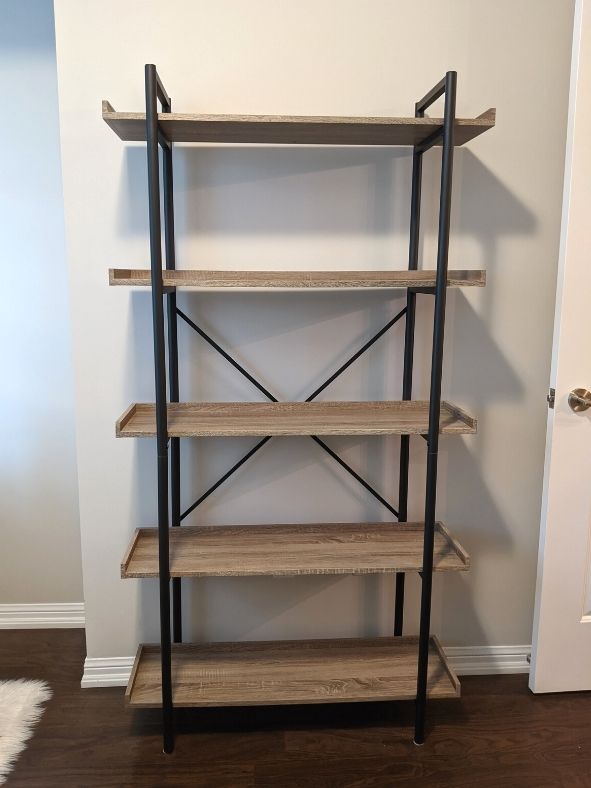 PRO TIP: Many people buy low-priced furniture on Facebook Marketplace, then flip it for a profit. Sometimes you might need to repair, paint or refurbish the item first. If you're interested in learning more, check out this free workshop.
Below are some more tips on how to flip items for profit on Facebook Marketplace:
Read Next: Fleamarket flipping – Make money flipping items for cash
Sports & Fitness equipment: Due to the pandemic, it's been difficult to find certain items in retail stores. Many people are turning to Facebook Marketplace to buy sports and fitness equipment. If you have some stuff lying around at home that you no longer want or use, you could make money by selling it on Facebook Marketplace. I made $225 by selling golf clubs on Facebook Marketplace.
Books: These aren't high-ticket items, but if you have a lot of books that you want to sell, you could make some good money. I made $223 by selling some of my old books in just one week on Facebook Marketplace.
Kid's Toys: Many parents are looking to buy toys on Facebook Marketplace. Think character toys, doll houses, bicycles, and so on.
Clothing: You'll make the most money from selling unworn clothes with the tag still attached. Other items that sell well include baby clothing, kid's clothing, maternity clothes, shoes, and bags & luggage. I made $130 by selling gently used Doc Marten boots on Facebook Marketplace.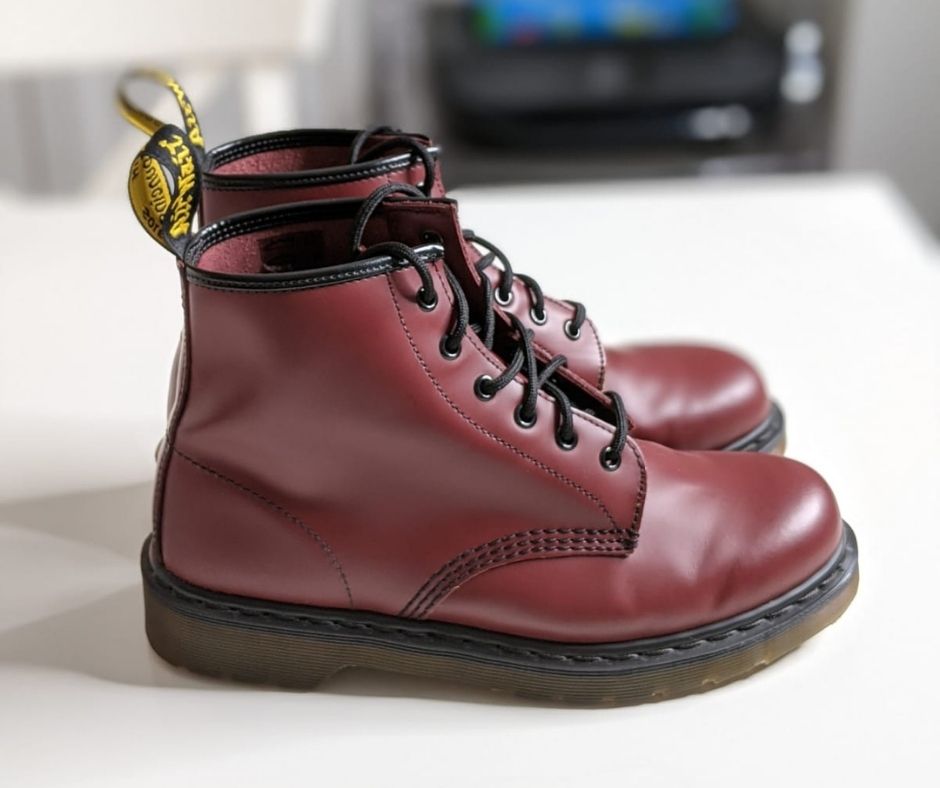 Electronics: Video games, game consoles, computers, headphones, and watches can sell well on Facebook Marketplace.
Garden & Outdoor: You can sell garden décor, garden supplies, patio furniture, plants, and lawn mowers on Facebook Marketplace.
Office Supplies: Many people are working from home now and are looking to buy desks, computer chairs, and other office items. I sold my old IKEA desk for $90 on Facebook Marketplace.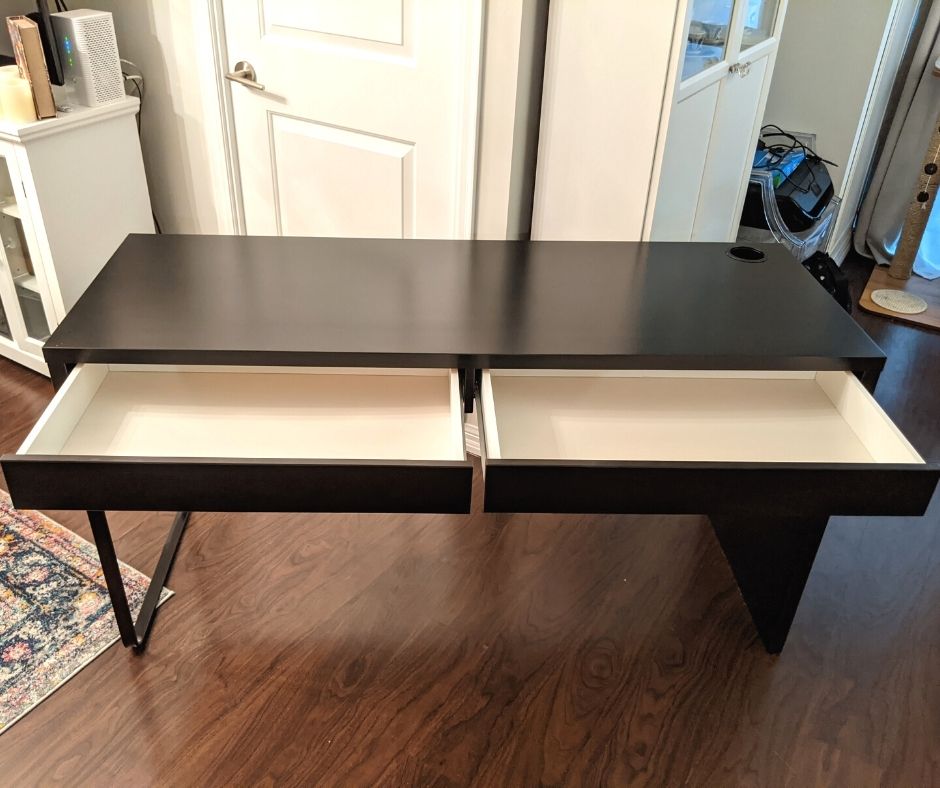 Pet Supplies: People are looking to buy items for their pet on Facebook Marketplace such as clothing, pet carriers or crates, pet strollers, and pet cages.
Storage & Organization: Many people are looking to buy closet organizers, storage bins, shoe racks, storage drawers, clothing racks, and so on.
What cannot be sold on Facebook Marketplace?
While Facebook can be a great platform to sell items, there are some things that can't be sold on Facebook. This includes:
Items that aren't real – Anything that isn't a physical product for sale.
Services – Selling services, such as house cleaning isn't allowed.
Animal for sale – Selling animals isn't allowed on Facebook.
Healthcare – Healthcare-related items are not allowed, such as thermometers, first aid kits, and so on.
Description and photos don't match – The photos of the item must match the description and title of the listing.
Before and after photos – Items for sale on Facebook cannot show before and after photos, such as weight loss.
How to create a listing on Facebook Marketplace
When you sell on Facebook Marketplace, this means you'll be creating a public listing that can be seen by anyone on and off Facebook. You can also choose to post your listing to any Buy & Sell Groups you're a member of – this can help more people see your listing and sell stuff quickly.
Step 1: From your Facebook News Feed, click Marketplace.
Step 2: Click + Create New Listing, then click Item for Sale.
Step 3: Click Add Photos to upload a photo of your item.
You'll want to take clear and bright photos of the item. I like using this ring light to help my photos look better. Sometimes overhead lights or lamps in homes can cast shadows or not represent the item's true color. By using a ring light, you can take better photos of the item, which can lead to quicker sales!
Step 4: Enter information about your item. This includes the Title of your item, Price, Category, Condition of your item, and Description of your item.
To figure out how much to price the item, do some research on Facebook Marketplace to see what other sellers are asking for the item.
If you are listing multiple items in a single post, set the post price to $1 (or the lowest priced item in that post). Then in the description, you can provide more details on how much each item is selling for. This can help you attract more buyers.
Step 5: Click Next and then click Publish to post your listing on Facebook Marketplace.
By default, your listing will be posted on Facebook Marketplace. If you want to increase the exposure of your item, you can choose to list in local Buy & Sell Groups on Facebook.
How to sell on Facebook Marketplace without friends seeing?
Many people are hesitant to sell stuff on Facebook because they are worried about their friends seeing what they're selling. While Marketplace items can be seen by anyone on or off Facebook, you can change your privacy settings when creating your listing.
If you want to sell stuff on Facebook Marketplace without friends seeing, simply select "Hide from friends" under the privacy settings. This will hide the listing from your Facebook friends but remain visible to other people on Facebook.
Tips for selling on Facebook Marketplace
When selling items on Facebook Marketplace, think of this like a business owner would. This will make it easier for you to sell items and make the most money.
Use quality photos – No one wants to buy something that has zero photos or dark, blurry photos. You don't need a fancy camera to take nice photos of the item you want to sell. I use my cell phone and this Ring Light to take all my photos.
You'll also want to post photos that clearly shows the item and its condition. For example, there was a small scratch on the side of my IKEA desk, which I shared in my listing to let potential buyers know.
Buyers also prefer to see photos of the actual item and not a photo from a company's website. You can add up to 10 photos in your listing, so the more photos you share, the more comfortable someone will feel messaging you to buy the product.
If you are selling shoes, used clothing, or furniture, make sure to clean the items before taking photos. No one wants to buy dirty looking shoes or dust-covered furniture.
Be honest and descriptive – If there is a scratch or mark on the item, let potential buyers know. People will trust you more when you are honest about the item's condition. It won't scare them off.
When writing your description, make sure to include relevant keywords someone might use to find your product. For example, instead of just saying "books", be more descriptive and try this, "Penguin classic books for sale". This can help you attract the right buyer.
Set the right price – When researching prices of similar products on Facebook Marketplace, pay attention to what others are charging and how long that item has been listed for online. You'll also want to consider the original purchase price and condition of the item.
You can indicate in your listing if the price is firm or write "OBO" which stands for "or your best offer". Don't be surprised if potential buyers want to negotiate your price. If you priced an item too low, you could get too many people messaging you. If you price an item too high, you may not attract any interest in your item. It's important to find that happy balance when pricing your item.
PRO TIP: Since many potential buyers will negotiate the price, you can price up slightly. For example, if you want to get $20 for an item, you can list the item for $25. If someone offers you $15, you can counter at $20 and get the price you really wanted.
Be specific about pickup – Do you want the buyer to pickup the item from your home, or are you willing to meet them?
I prefer to meet people in public than to give out my home address. You can say in your listing "must pickup" or "meet near [insert neighborhood or intersection close to you]".
If a buyer is seriously interested in an item, but can't do pickup, I sometimes offer to drop it off for a slightly higher price. This can compensate for your time and transportation.
Make sure you agree on the price and the pickup location – I find that many people like to pay via e-transfer instead of using cash. Sometimes people would prepay for an item during the week, then I would set aside the item for them to pick it up on the weekend.
How I made $700 in one week
For the month of October, I challenged my boyfriend Sam and I to make $500 selling items we didn't need anymore on Facebook Marketplace.
Since we've been spending more time at home, we wanted to declutter and reorganize our small apartment to help maximize our space. This could be a great way for us to make money online.
I also wanted to transform our den into a walk-in pantry. Since we moved in a couple of years ago, the den has turned into a catch-all storage room, which made me feel overwhelmed every time I saw it. If you have clutter in your home, I'm sure you can relate. That's why I wanted to challenge ourselves to turn our clutter into cash!
At the beginning of the month, Sam sold his golf clubs on Facebook Marketplace for $225. He bought his beginner golf clubs for around the same price a few years ago and they were still in excellent condition. It was great he was able to sell them for close to the same price he bought them.
After this first sale, we were thrilled and inspired to sell more items on Facebook Marketplace. I spent some time decluttering our apartment and gathering items together that we wanted to sell. Then within one week, I was able to make nearly $700 selling stuff on Facebook Marketplace!
In one month, we were able to earn $918 selling items on Facebook Marketplace!
Here's a quick breakdown of the items we sold:
Golf clubs – $225
Books – $223
IKEA desk – $90
Bookcase – $230
Shoes – $130
Office chair mat – $20
Tips for selling books online
I have been collecting books since I was young. However, I'm trying to transition to more of a minimalist lifestyle and decided that I don't need to own so many books, especially ones that I'm not planning to read again.
I made $223 from selling 71 books in one week on Facebook Marketplace. This comes to around $3 per book. This might not sound like a lot, but it's more than my local used bookstore would pay for books.
Here's a few things to keep in mind when selling books on Facebook Marketplace:
Bundle books together – I found that selling multiple books (up to 10 books) in one listing helped to attract the most buyers. I grouped books together by genre, author, publisher, or period (such as classic books).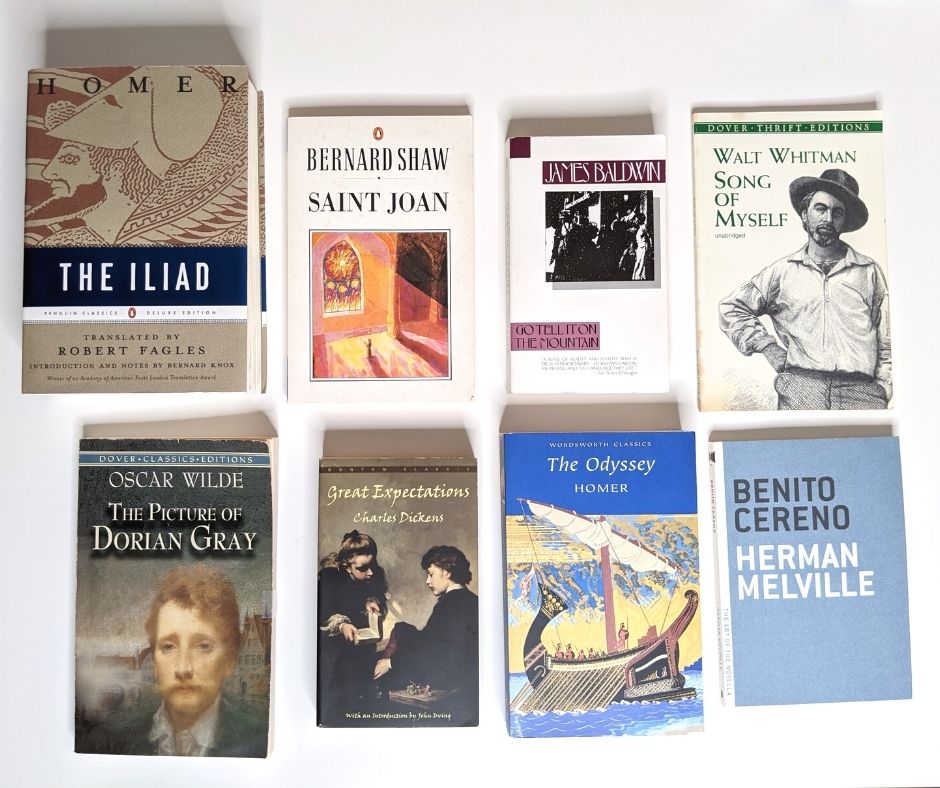 Be clear about the condition of the book – If a book is in great condition, it can sell for more money. For books that were well read, I listed them for $1-$3 per book.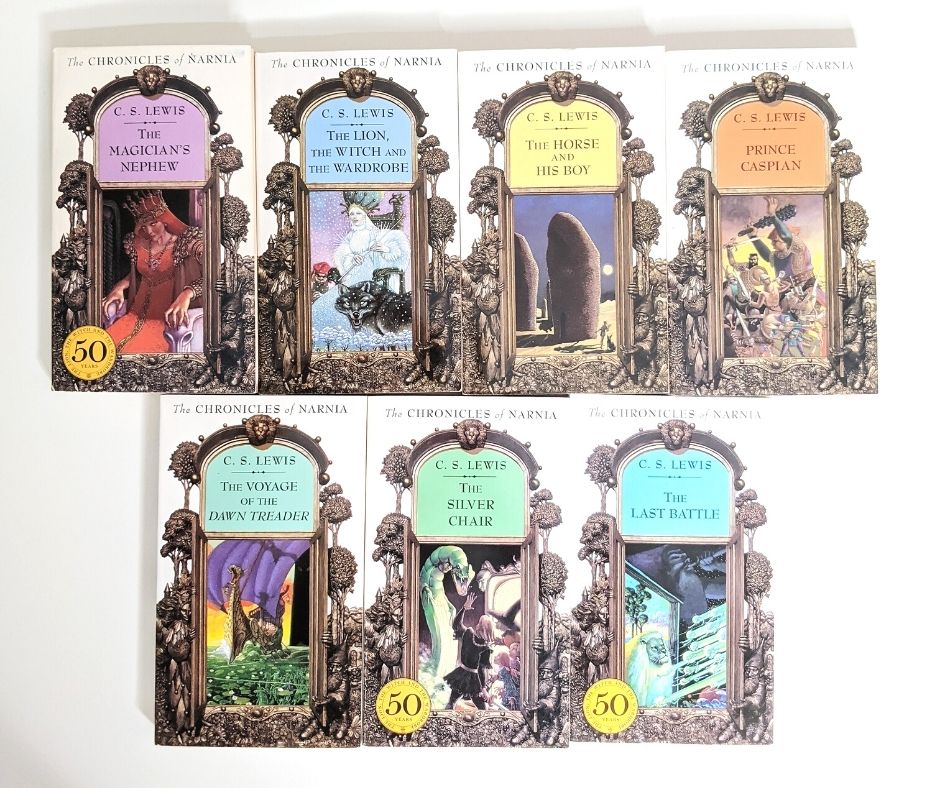 Use relevant keywords in your description – Make sure to write the title and author of the book in your description. Use keywords that potential buyers will be searching for, such as "Lord of the Rings books" or "Kid's books for sale". This can help your listing get more views.
If you have multiple book listings, encourage potential buyers to check them out – I always let buyers know that I had other books for sale. Many buyers bought multiple listings, which was a great way to sell items quickly.