As the third most populous city in the USA, Chicago has a lot to offer locals and tourists alike. Traveling during the off season is nothing new, but it's one of the best times to visit the beautiful windy city.
Besides indulging in its delicious deep dish pizza, here are ten reasons why Chicago is the perfect winter destination.
CLICK HERE to read my 3-Day Chicago Itinerary for first-time visitors.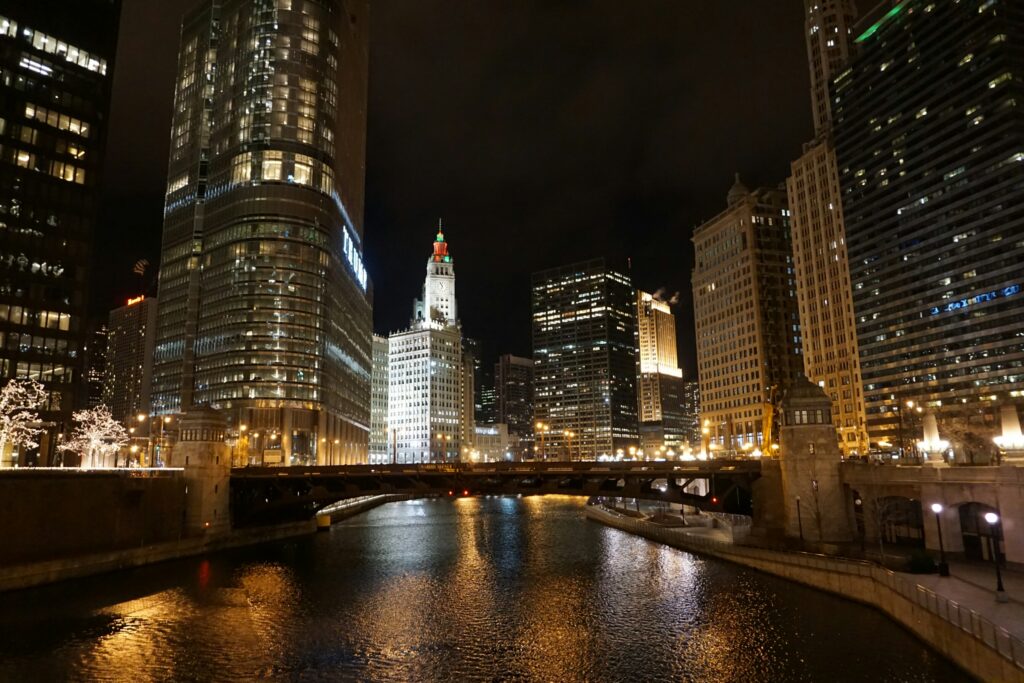 1. Affordable hotel and airfare prices
Whether you choose to fly into O'Hare or Midway airport, most airlines offer discounted rates to Chicago during the winter months.
Hotels are also offering promotions or affordable packages during this time which makes Chicago a great winter destination if you're on a budget.
2. Tourist attractions are less busy
I have been to Chicago three times now (twice in the winter and once in the summer). While the summer weather is beautiful, winter is my new favourite time to visit Chicago.
Tourists attractions were considerably less crowded. When I went during the summer, there was over an hour wait to get into the Shedd Aquarium, but on a weekday in December it felt like we had the place to ourselves.
This is perfect for using the Chicago CityPASS, which allowed us to visit 5 of the city's top attractions for more than 50% off the regular admission price. Plus we got to skip the lines!
Check out my honest review of the Chicago CityPASS here.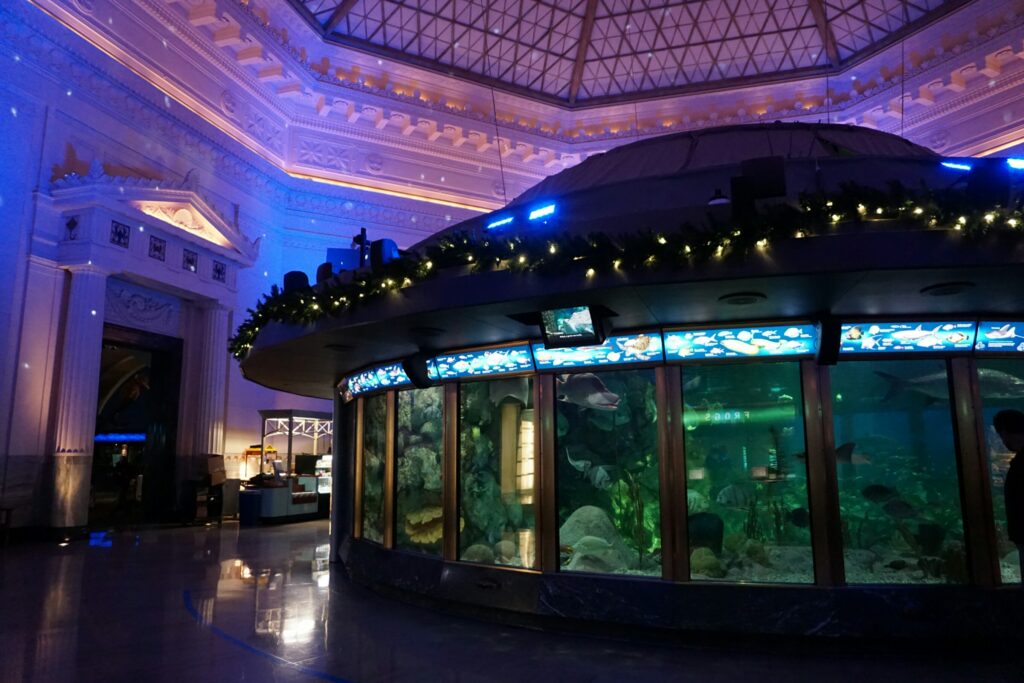 My must-have Chicago accessories:
Click the product to shop
3. The city is lit up for Christmas
Chicago is absolutely beautiful during the holiday season. There are Christmas trees decorated and lights filling the streets with holiday cheer.
The Lincoln Park Zoo puts on a festive light display which is great fun for all ages (plus it's free).
Chicago also stages a Christmas Market in the weeks leading up until Christmas Day which is modeled after the ones in Germany.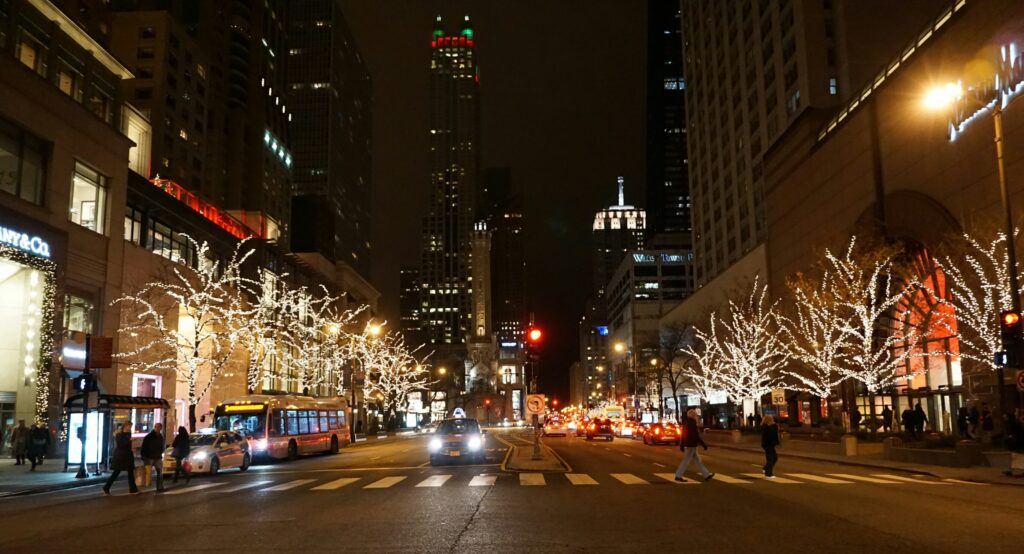 4. Ice skating in Millennium Park
There are a number of outdoor ice rinks in Chicago but my favourite is the one in Millennium Park. It's surrounded by trees decorated with lights and sits underneath the famous bean.
After an evening of ice skating, warm up with a cup of delicious hot chocolate at one of the nearby cafes.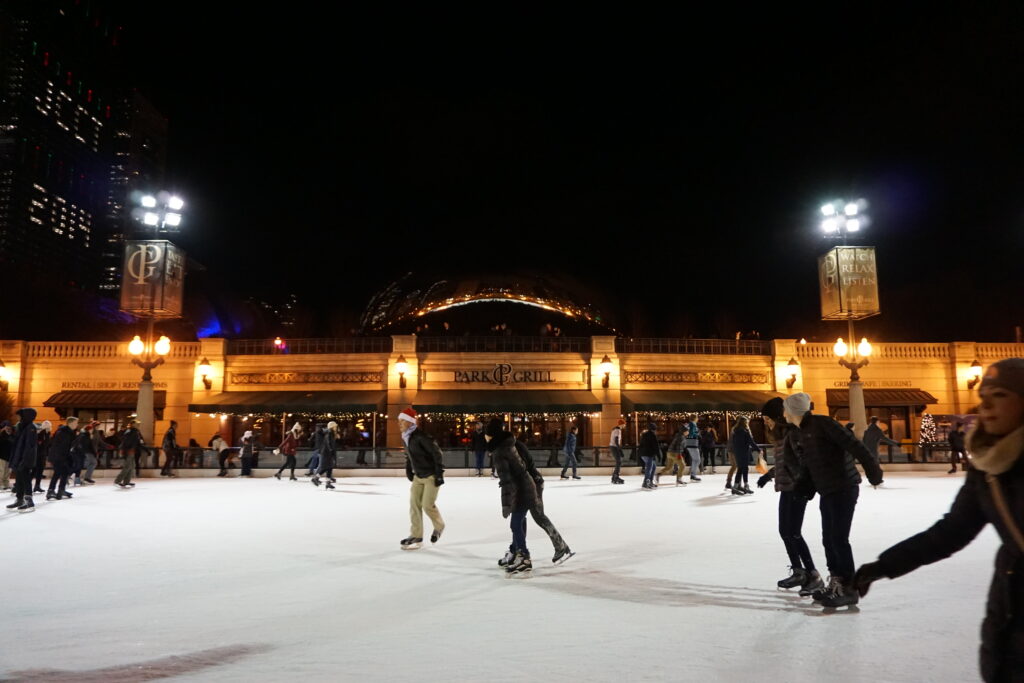 5. Shopping on Michigan Avenue
Michigan Avenue offers a number of shops from high-end to high-street fashion.
Stay warm in one of the three malls along the Magnificent Mile and if you're visiting in December make sure to check out the amazing Christmas tree at the 900 North Michigan Shops.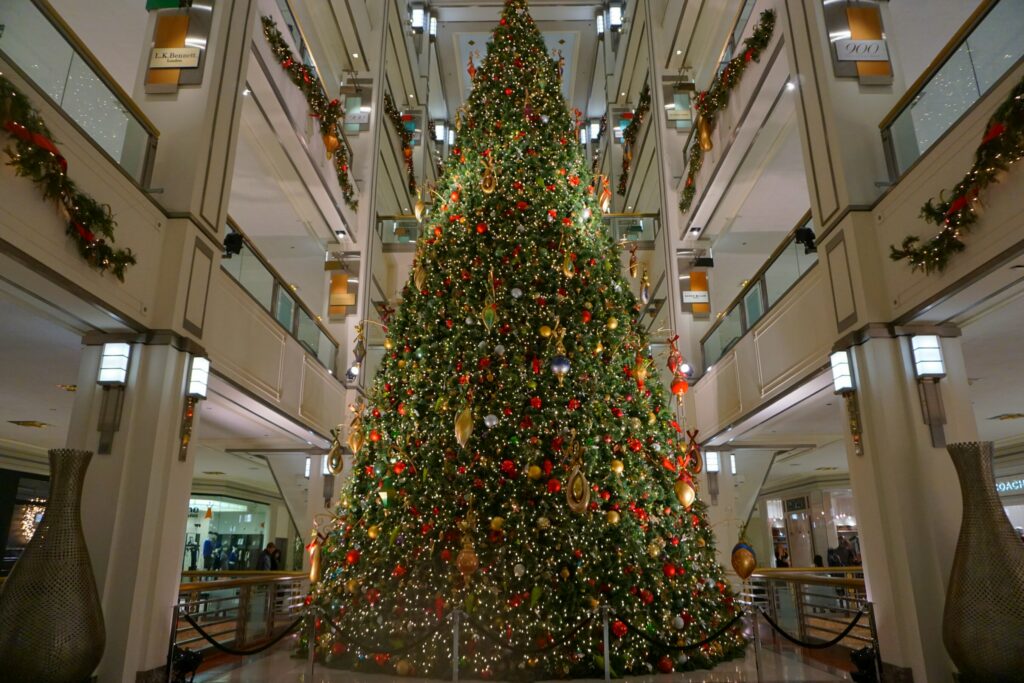 6. Your photos will look unique
When visiting in the summer months, my photos showcased beautiful blue skies and were inevitably filled with tourists.
One of the great things though about visiting during the winter months is being able to capture photos with snow or like this one of me alone at the bean.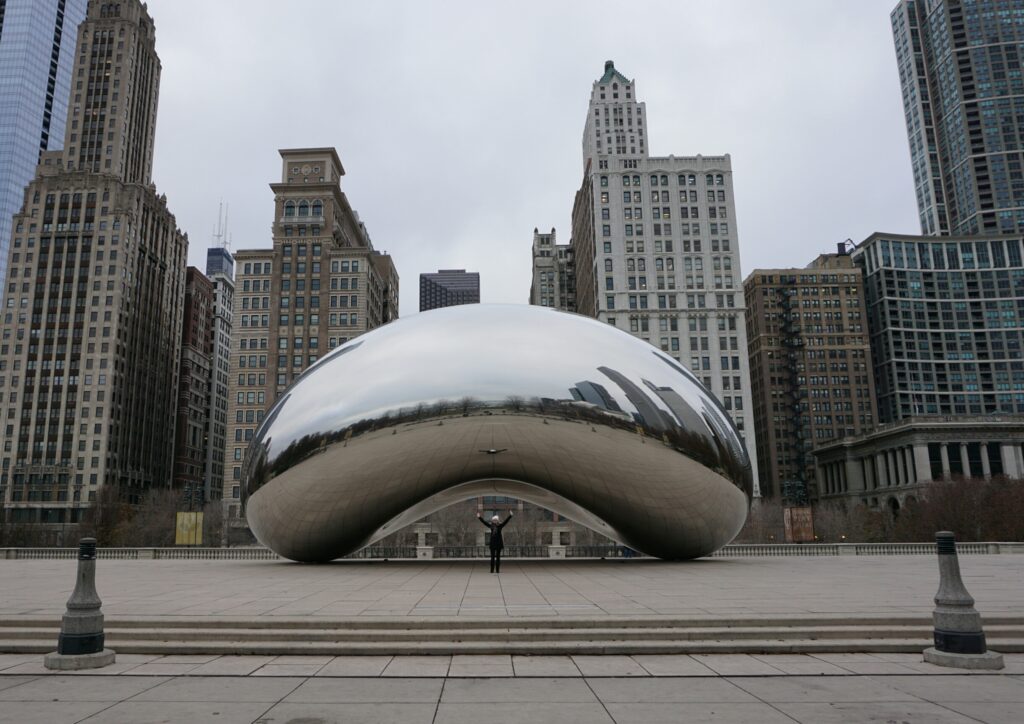 7. Marvel at Chicago's architecture
One of my favourite aspects of Chicago is its beautiful architecture. I love standing on the bridge over the river and gazing at all the amazing buildings around me.
A trip to Chicago is not complete without a visit to the Skydeck at the Willis Tower. Arrive just before it opens and you'll be able to enjoy the glass box before too many tourists get there.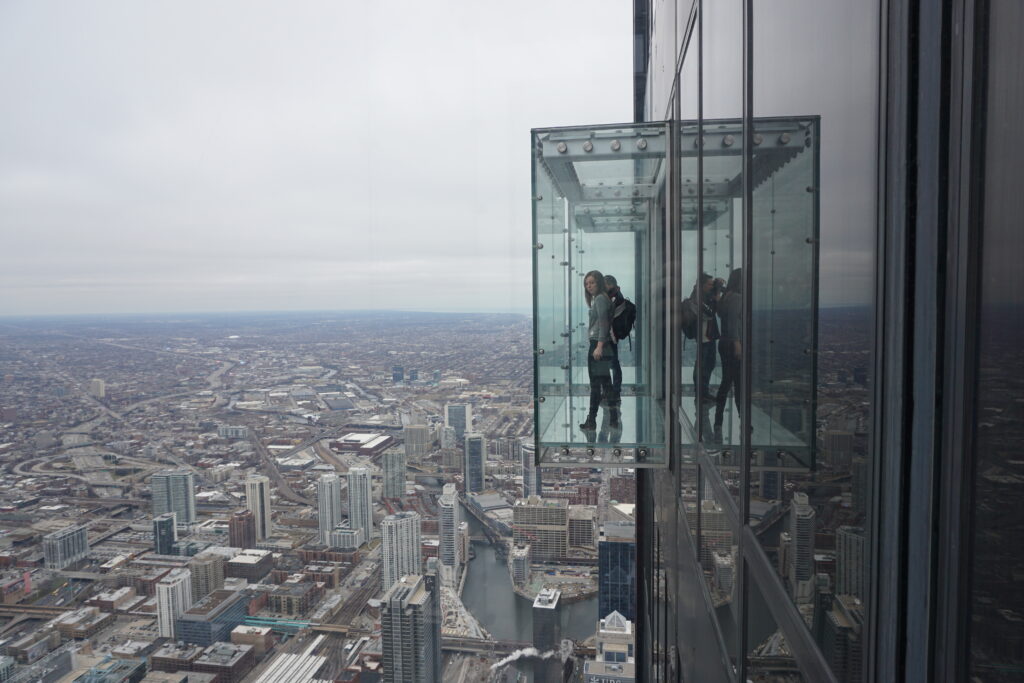 8. The neighbourhoods (outside of The Loop)
Like all major cities, one of the best tips I can give is to check out the neighbourhoods that lay outside of the downtown core.
This is a great way to experience how the locals live and you just might fall in love with a new restaurant or park.
I enjoyed exploring Wicker Park when I was visiting Chicago this week.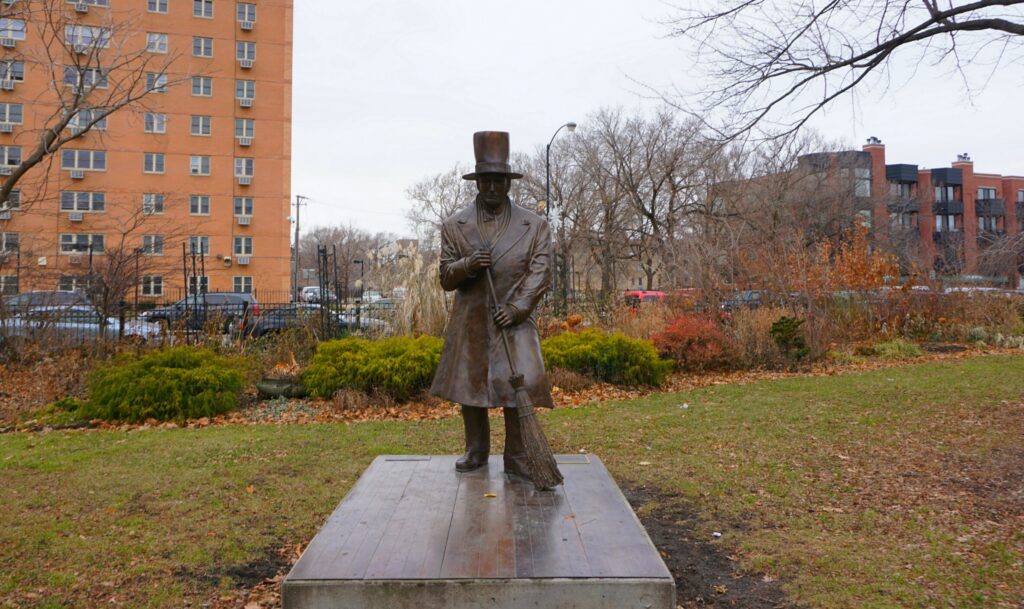 9. Enjoy the city's public art
Chicago is full of beautiful displays of public art which makes it a unique city. Bundle up and take a walking tour around the Loop to check out sculptures, architecture, bridges and monuments.
End your tour by exploring the Art Institute of Chicago.
Here you will find some famous paintings by Picasso and Monet.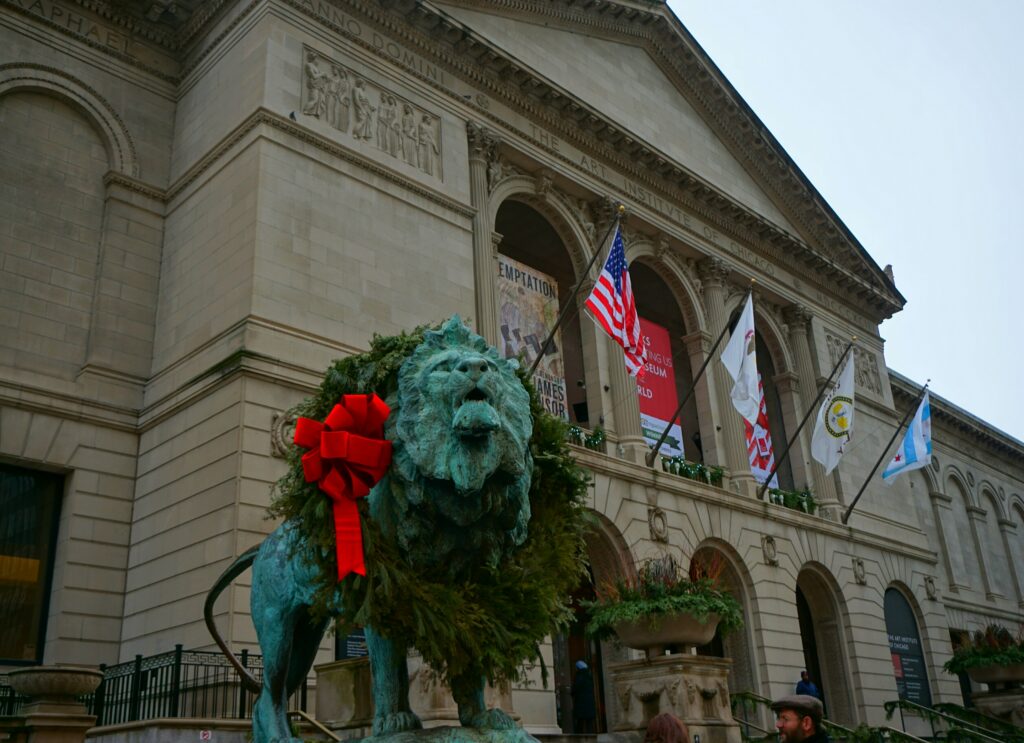 10. Watch a theatre production
Enjoy an evening seeing one of the many theatre performances Chicago has to offer.
Whether you choose a musical or play in the downtown area or explore one of the resident theatre companies in Chicago, it will definitely be an evening to remember.
If you're in the mood for comedy, don't miss a visit to Second City which originally opened its doors in 1959 and has become the most influential comedy theatre in the world.
CLICK HERE to read my 3-Day Chicago Itinerary for first-time visitors.