Traveling to Amsterdam for the first time? Here you'll find essential Amsterdam travel tips on where to stay, things to do, how to save money on the city's top attractions, and how to prepare for a trip to Amsterdam for first-time visitors.
I've always wanted to visit Amsterdam ever since I saw the photos of its many canals and beautiful architecture. In fact, the Canal Ring in Amsterdam was recognized by UNESCO as a world-acclaimed monument in 2010.
The city has 165 canals and 1,281 bridges, which means there are lots of great areas to get lost in Amsterdam as you explore the city on foot (or bikes, if you prefer).
My husband and I found cheap flights to Amsterdam on Skyscanner and decided to book it as Christmas present to each other. It was a great opportunity to visit the city in the off season when it's less crowded and more affordable.
Which part of Amsterdam is best to stay?
For first-timers, below are the best areas to book your hotel accommodations in Amsterdam:
The Museum Quarter – The best area for first-time vistors who want to stay close to cultural attractions such as the Van Gogh Museum and the Rijksmuseum.
Amsterdam Centrum (City Center) – Another great area for first-timers who want to do a lot of sightseeing.
The Jordaan – Great if you want to be where the locals are and away from the popular tourist areas. This is the most romantic area to stay in Amsterdam.
De Pijp – Also known as the Latin Quarter. This is a lively neighborhood for good eats, drinking, shopping, and nightlife.
Oude Centrum (The Old City) – This is the oldest district in Amsterdam which is packed with tourist attractions, including the Red Light District.
Best hotels in Amsterdam for every budget
If you're traveling on a budget, these are the best affordable hotels in Amsterdam:
If you have some more wiggle room in your budget, below are some of the best mid-range hotels in Amsterdam:
If you want to splurge on your accommodations, below are some popular luxury hotels in Amsterdam:
We booked our accommodations through Booking.com, which is always my first choice for affordable accommodations when traveling.
What do I need to know about traveling to Amsterdam?
Best time to go: The best time to visit Amsterdam is in the spring or late summer / early fall. April and September are usually the best months to visit. This is when rainfall is at its lowest and there are fewers crowds.
Try to avoid visiting Amsterdam during the peak season (May to August). The city gets extremely crowded and overtourism is an issure.
Best area to stay: The Museum Quarter, Amsterdam Centrum (the city center), The Jordaan, De Pijp, or Oude Centrum (the old city).
Best way to get around: The best way to get around Amsterdam is by bike or on foot.
If you need to get somewhere quickly, then buy an OV chip card (OV-chipkaart), which you can use on the city's public trams, buses, and metro.
Another fun way to get around Amsterdam is to take a canal cruise. This is my favorite way to discover how beautiful the city is.
Top 5 things to do in Amsterdam: Rijksmuseum, Anne Frank House, Van Gogh Museum, and Heineken Experience.
What's Amsterdam known for? Amsterdam is famous for its collection of art, its beautiful canals, coffee shops, lively nightlife, quirky architecture, and its historical attractions.
Most locals in Amsterdam speak English, so don't be afraid to ask for directions or recommendations.
How to get from Schiphol Airport to downtown Amsterdam
The train is the fastest and cheapest way to get from the airport to the city center of Amsterdam. It takes only 15 minutes to get from the airport to Amsterdam Centraal Station by tain.
Amsterdam Airport Express (Bus 397): While the bus takes longer (about 30 minutes), it has more stops throughout the city, so depending on where your accommodations are located, this may be a better option for you.
Taxis are the most expensive option, but can be convenient if you have a lot of luggage. It takes about 20 minutes to get from the airport to downtown Amsterdam in a taxi.
The Schiphol Hotel Shuttle: There is also an option to take an airport shuttle to your hotel for an afforable price. This takes about 30 minutes.
If it's your first time traveling to Europe, Amsterdam is a great city to include on your itinerary. English is widely spoken here and it's easy to get around as the city is very walkable.
While it can be expensive (it's up there with London and Paris), there are lots of great ways to save money so you can visit even if you're on a tight budget.
If you're visiting Amsterdam for the first time, here are some travel tips to help you plan your trip like a pro!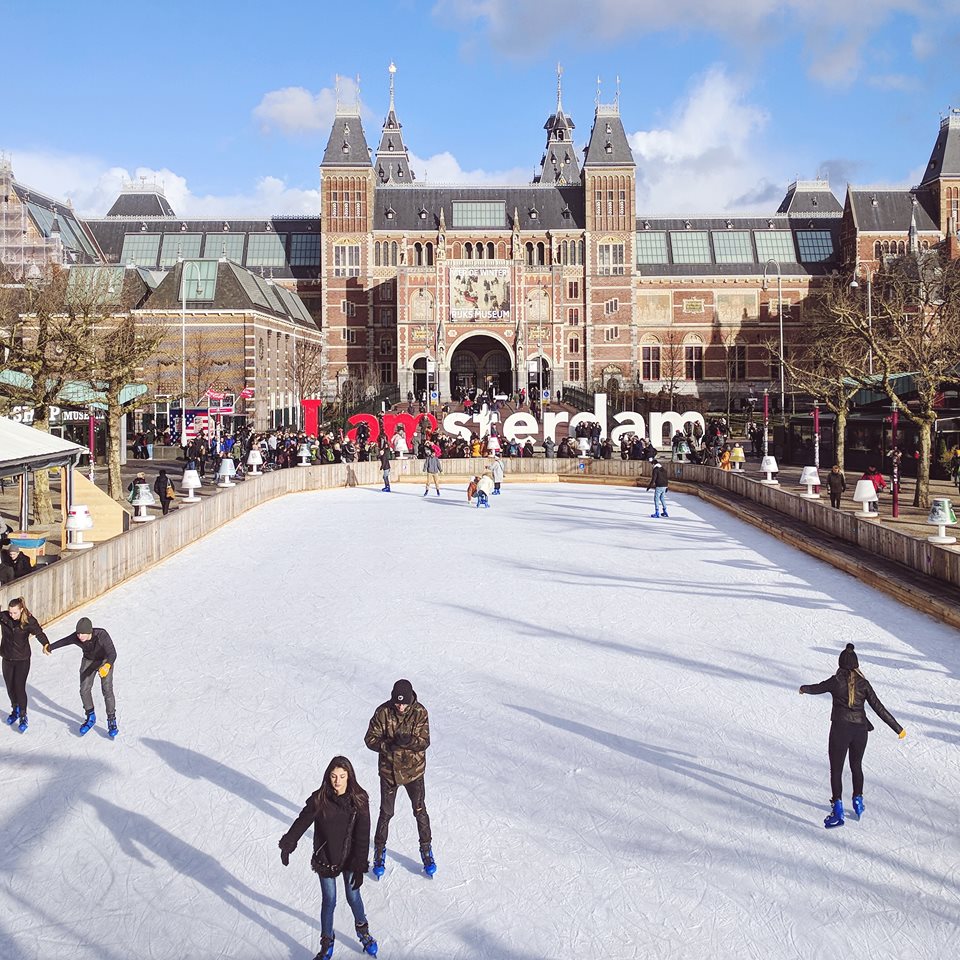 There are so many fun things to do and see in Amsterdam. It can be challenging to plan your Amsterdam itinerary and determine which attractions are worth spending your money on.
The best way to save money on Amsterdam attractions
Getting the most bang for your buck is my #1 priority when planning a vacation and the GO City Amsterdam Pass was rated the #1 Amsterdam tourism pass by TripAdvisor.
They're also recommended by Expedia and the GO City Passes currently has a TrustScore of 4/5 on Trust Pilot. Many people have already used the GO City Pass for their Amsterdam trip and posted happy reviews.
With the GO City Amsterdam Pass, you can save time, money, and enjoy stress-free sightseeing. If you're visiting Amsterdam for the first time, I highly recommend using a tourism pass like this one.
But don't just take my word for it, the pass gets a 4.2/5 rating on GetYourGuide.

PRO TIP: Buy the pass online to save extra money off the retail price. To buy the GO City Amsterdam Pass, click here.
Here's what's included in the GO City Amsterdam Pass:
✓ Pick from over 25 Amsterdam attractions
✓ Valid for up to 5 days (120 hours)
✓ Save up to 55% off when you visit 3 attractions per day compared to purchasing individual tickets
✓ Visit an unlimited amount of Amsterdam attraction per day
The GO City Amsterdam Pass is a pre-paid sightseeing card which gives you FREE entry to the city's top tourist attractions, including:
Plus, you can use the GO City Amsterdam Pass to get free entry to over 25 other attractions, museums, and tours in the city.

How to buy your GO City Amsterdam Pass:
STEP 1: Choose which pass duration you want to buy (1, 2, 3 or 5-day). You can click here to purchase your Amsterdam Pass from their official website.
Why you should consider buying the pass online:
When you buy the pass online, you can take advantage of online discounts.
They offer a 365-day money-back guarantee, so you can get a full refund just in case your plans change.
You can activate your pass anytime within two years from the date of purchase.
STEP 2: Download your mobile pass instantly using the Amsterdam Pass app.
If you prefer a physical pass, simply print your pass and guidebook at home. Links and easy-to-follow instructions for both options will be in your confirmation email.
STEP 3: You now have FREE access to any of the 25+ top Amsterdam attractions included for the duration of your pass.
How to activate the pass: It will activate once you visit your first attraction and can then be used on consecutive calendar days for the number of days purchased.
You'll also receive a free guidebook, which is included with your purchase. Use this book to help you easily plan your itinerary.
Still not sure about the GO City Amsterdam Pass? Consider the I amsterdam City Card instead
If you're planning to visit A LOT of attractions in different parts of the city, then this might be a better option for you.
With this pre-paid sightseeing card, you'll get access to:
70+ museums and attractions
City-wide public transport
You can purchase the I amsterdam City Card here. Select the duration you wish to get and complete your order.
You can choose from a 24-hours, 48-hours, 72-hours, 96-hours, or 120-hours card.
I amsterdam City Card vs. GO City Amsterdam Pass – Which one should you get?
The I amsterdam City Card – This sightseeing pass is best for those who want to visit as many attractions as possible during their trip.
The I amsterdam City Card is MORE expensive than the GO City Amsterdam Pass. There is also no discount for children under 12 years old.
It also doesn't include a Hop-On Hop-Off boat tour or the Heineken Experience.
But many travelers say that it's well worth the price if you're planning to visit a lot of attractions and use the city's public transit.
I amsterdam City Card prices per person (Updated February 2023)
| | | | | |
| --- | --- | --- | --- | --- |
| 24 hours | 48 hours | 72 hours | 96 hours | 120 hours |
| €60 | €85 | €100 | €115 | €125 |
GO City Amsterdam Pass – This sightseeing pass is best for those who want to save money and see the main attractions and museums in Amsterdam. It also includes bus tours to popular destinations in Holland for free.
The GO City Amsterdam Pass is CHEAPER than the I amsterdam City Card, which can be a good option for those traveling on a budget. They also offer discounts for children between ages 3-12.
It doesn't include access to the Van Gogh Museum, Rembrandt House Museum, or public transportation.
SIDE NOTE: The Van Gogh Museum is €20 for adults (or €10 for students with ID) or FREE for visitors under 18 years old.
GO City Amsterdam Pass prices per person (Updated February 2023)
| | | | | |
| --- | --- | --- | --- | --- |
| | 1-day pass | 2-day pass | 3-day | 5-day pass |
| Adult | €52 | €70 | €85 | €101 |
| Child (3-12) | €22 | €37 | €49 | €64 |
2. Don't walk in the bike path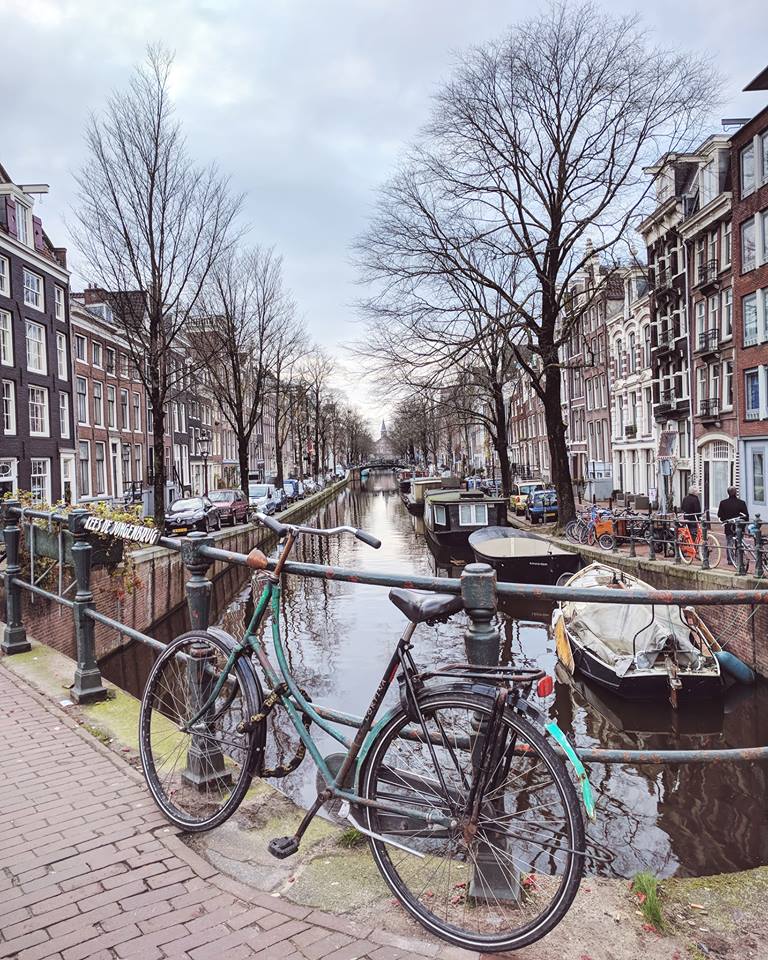 If you're visiting Amsterdam for the first time, you'll immediate notice that bikes rule the road here.
This is because it's the fastest way to get around the city (faster than cars or taxis) and it's the most affordable form of transportation.
Parking is very expensive in Amsterdam, which is why many locals choose to ride their bikes instead.
Everywhere you look (no matter what time of day it is), you'll see someone riding a bicycle.
Before crossing the road, even if the light is green for you, make sure to triple check for cyclists.
They travel quite fast and don't always stop at cross walks. DO NOT stand or walk in the bike lane and only walk on the sidewalks. Look for the bike icon to figure out what is the bike lane.
Renting bikes is a popular activity for tourist to do while visiting Amsterdam. If you want to learn more about Amsterdam's history and visit some of the city's hidden gems, then I recommend taking a bike tour.
If you're using the GO City Amsterdam Pass, you can rent bikes for free with Macbike Bike Rental (€14.75 value).
This flexible bike option allows you to quickly cycle from one hotspot to another. Take your time and admire the city's epic views, or explore various landmarks across the city in record time!
More fun things to do in Amsterdam:
3. Don't rent a car in Amsterdam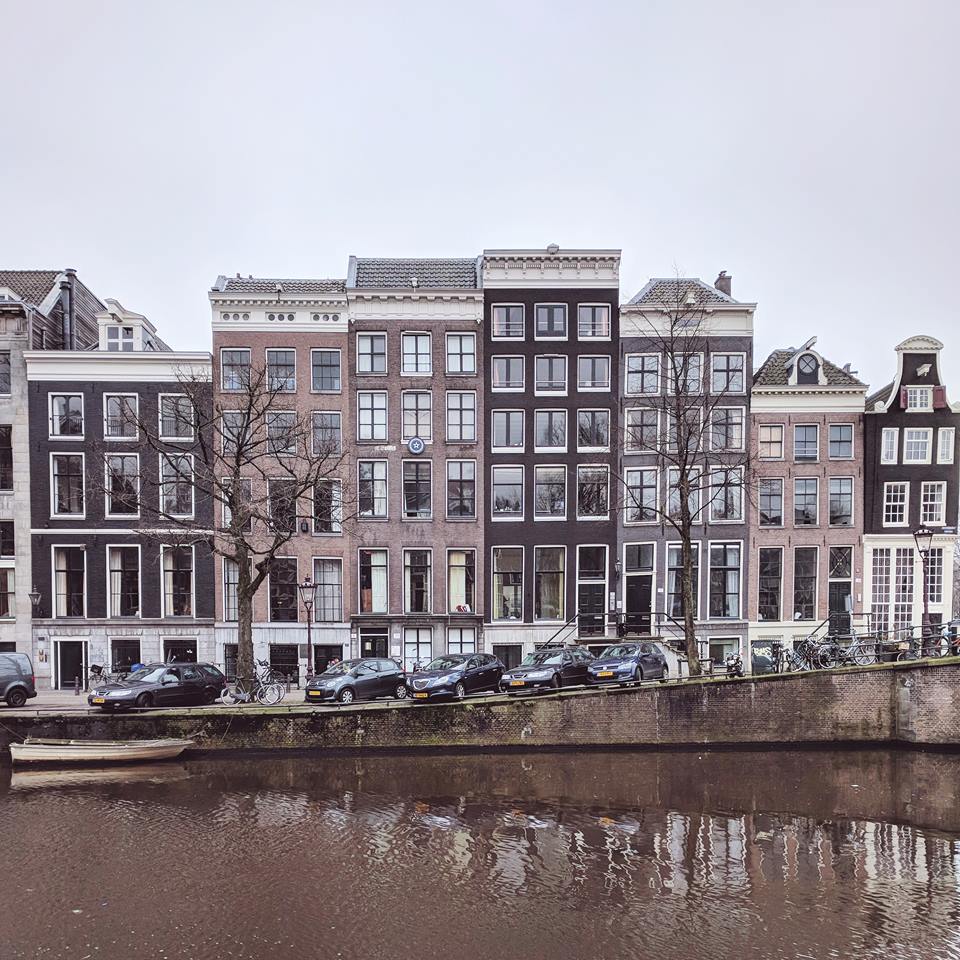 If you're visiting Amsterdam for the first time, there is really no reason to rent a car. Parking is limited and can be very expensive.
Plus, the city is very walkable and you don't want to spend your time driving around trying to find a parking spot when you could be busy sightseeing.
Instead, bring your most comfortable pair of walking shoes and explore the city on foot or you can rent a bike and act like a local.
Tips for biking like a local in Amsterdam:
Stay on the right (in the bike lane) as much as possible so other can pass.
Amsterdam has bike lights, so make sure to follow them.
Use your hands to signal which way you're turning before you make the turn.
Upside down triangle means that you must yeild to traffic and pedestrians.
Best ways to get around Amsterdam:
4. Not all boat tours are the same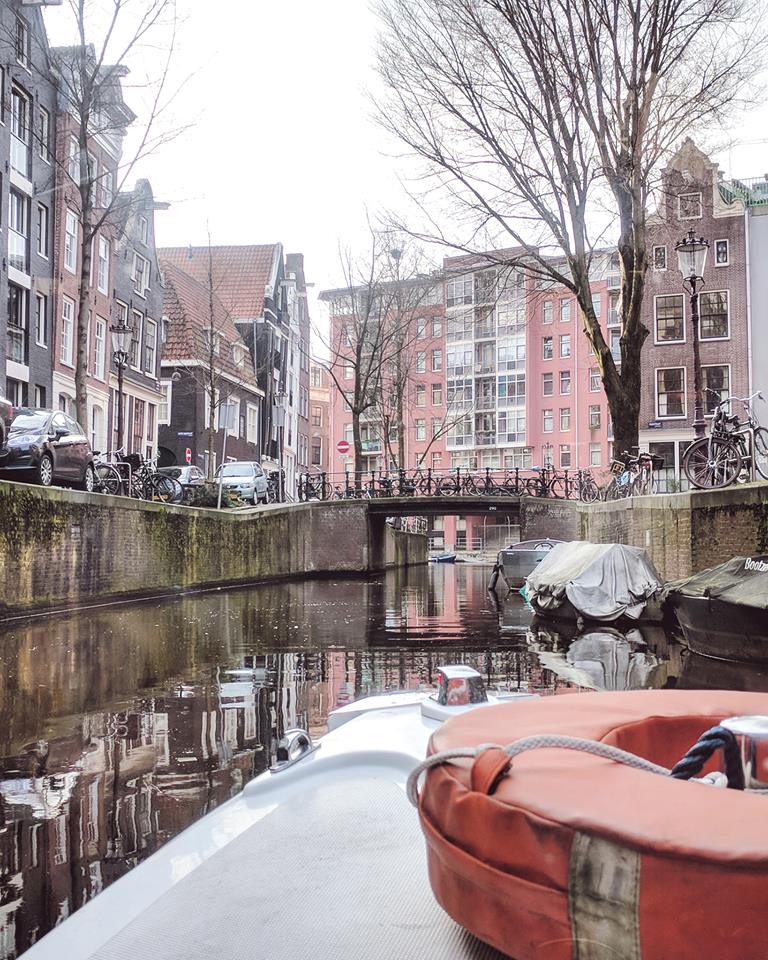 If you're visiting Amsterdam for the first time, you don't want to miss taking a canal cruise. This is the best way to check out the city.
There are several boat tours available to take while you're in Amsterdam, however some are better than others.
I did a lot of research before deciding to book a canal tour with Those Dam Boat Guys and my experience with them was great!
The boat is smaller than some of the other tour companies, which means you'll get a more intimate and up-close look at Amsterdam's canals. I prefer this because it feels like you're on a private tour instead of listening to pre-recorded audio.
Our guide spoke excellent English and the tour lasted for approximately 90 minutes. They have a heater and warm blankets on board to keep you cozy in the winter (when we took our tour).
They also provide mulled wine and allow you to bring your own snacks, drinks (alcohol is allowed), and smokes.
More popular canal tours in Amsterdam:
5. Don't take the Hop-On Hop-Off bus tour
While taking the Hop-On Hop-Off bus tour can be a great way to see the top sights when visiting a new city, you may want to skip doing this in Amsterdam.
Amsterdam is full of canals and narrow streets, which means the Hop-On Hop-Off bus tour only circles the perimeter of the city. The bus tour can still be a lot of fun, but it's not the only way to see the canals.
Instead, if you want to experience an up-close view of Amsterdam, I highly recommend booking a boat tour of the canals.
Another great way to experience the city is on foot or by renting bikes. I personally did not rent bikes during my trip because I found that the city is very walkable.
We also didn't need to use the metro system since we were able to visit all the top attractions on foot.
6. Save time & money by booking in advance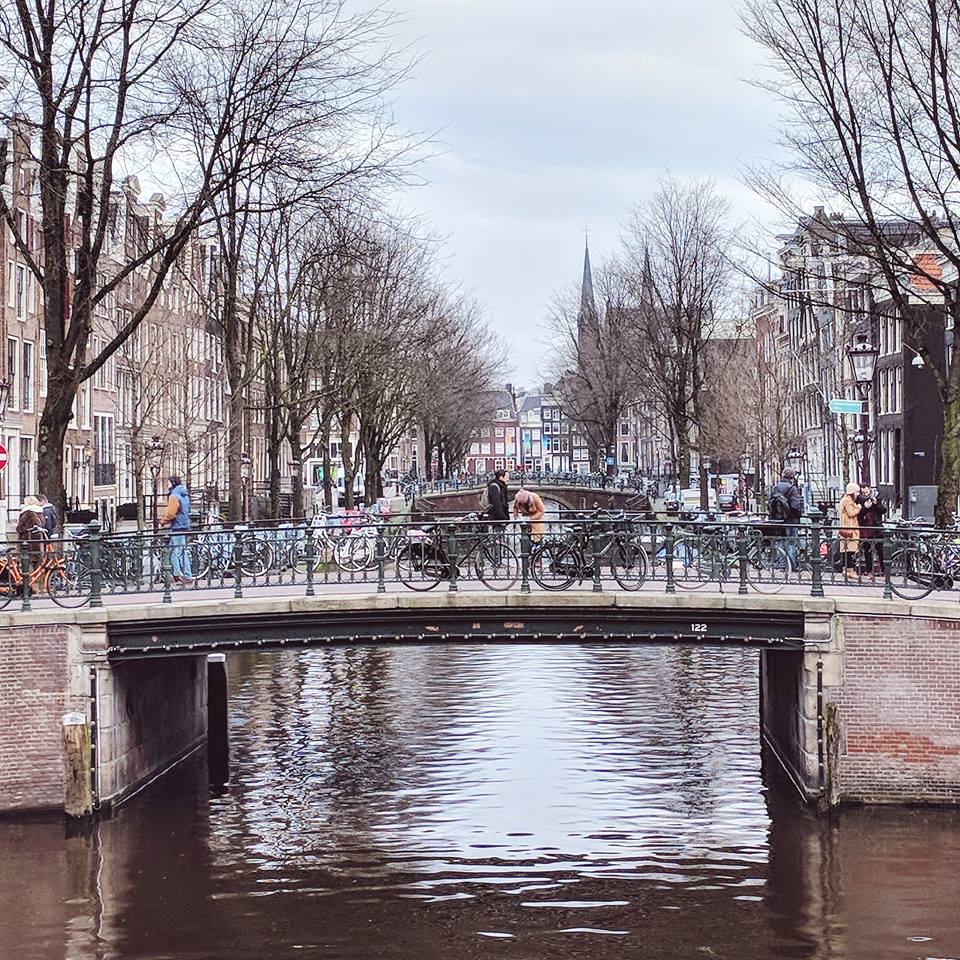 Since Amsterdam is such a popular travel destination, it's important to do some advance planning.
The biggest tip is to book your accommodations in advance to secure the best price and location.
If you're visiting Amsterdam for the first time, then I recommend staying in the city center.
Even though hotels in Amsterdam and be quite expensive, this provides the best location to walk to all the major attractions and landmarks.
If you plan to do a lot of day trips from Amsterdam, then consider booking your accommodations within walking distance from the main railway station. This will save you a ton of time and make your trip stress-free.
I like using Booking.com to book accommodations in Amsterdam. This is because Booking.com will tell you exactly what you'll pay.
Some hotels and other third-party booking websites advertise low prices, but don't mention that extra fees or tourist tax that will be added to your bill upon checkout. Booking.com will tell you the actual price so there will be no surprises!
If you're visiting Amsterdam for the first time, then I highly recommend a visit to the Anne Frank house. I read Anne's diary when I was in school, so it was a place that I was looking forward to visiting.
In the past, people would wait in line (for up to 5 hours) to get a chance to go inside and see where Anne and her family were hiding from Nazi persecution during World War II.
To avoid waiting in the long line, you can buy your tickets and reserve your time slot online. We did this during our trip and only had to wait 5 minutes outside. You can reserve your tickets up to two months in advance.
If you're traveling to Amsterdam in spring 2023, you don't want to miss the Vermeer exhibition at Rijksmuseum. It runs until June 4th and can be a great opportunity to see one of the most popular exhibitions in Europe right now.
To visit, you'll need to book a timed-entry ticket. This also includes entry to the regular collection at Rijksmuseum.
7. Try the variety of cuisine options in Amsterdam
There's nothing worst than traveling to a new country and only eating at chain restaurants like McDonald's.
Amsterdam offers a wide variety of cuisine, including local Dutch favorites and many Indonesian restaurants (this because Indonesia was once a Dutch colony).
I have never tried Indonesian food before, so my boyfriend and I decided to enjoy dinner at a popular Indonesian restaurant while we were in town. This was our one splurge meal during our trip and we enjoyed it very much!
Middle Eastern food was also quite popular in Amsterdam.
Other local favorites included:
Stroopwafel – Two thin waffles stuck together with a layer of sweet syrup
Dutch fries – Thick cut fries served with mayo
Cheese – There are SO many cheese shops in Amsterdam. You can even visit the Cheese Museum
Dutch pancakes – They're called poffertjes and I ate them everyday during my trip. I recommend Carousel Pancake House and The Pancake Bakery)
Bitterballen – Deep fried meatballs served with mustard. I didn't try this since I don't eat meat, but they were available at most pubs.
Dutch apple pie – Head to Winkel 43 for the most amazing apple pie you'll ever eat!
Raw herring – The best time to eat raw herring is between May and July when the herring is supposed to be the sweetest.
Kibbleling – This is battered and deep fried morsels of fish (usually cod). It's often served with a mayo-based herb sauce and lemon.
If you're using the GO City Amsterdam Pass, you can check out Tony's Chocolonely Superstore, House of Bols, Pancakes Amsterdam, and Heineken Experience.
Best food markets in Amsterdam:
If you don't want to spend money on a sit-down meal, consider checking out one of these popular food markets. This is a great way to eat cheap in Amsterdam.
Albert Cuyp market – This is the largest and most popular outdoor market in the Netherlands. Here you'll find 260 stands selling everything from spring rolls to freshly made stroopwaffels.
IJ-Hallen – This is the biggest and most unique flea market in Europe. In addition to shopping for goods, they also have several food stalls to try.
Noordermarkt – This is a popular place to shop and try Dutch produce.
8. Amsterdam is not just a party city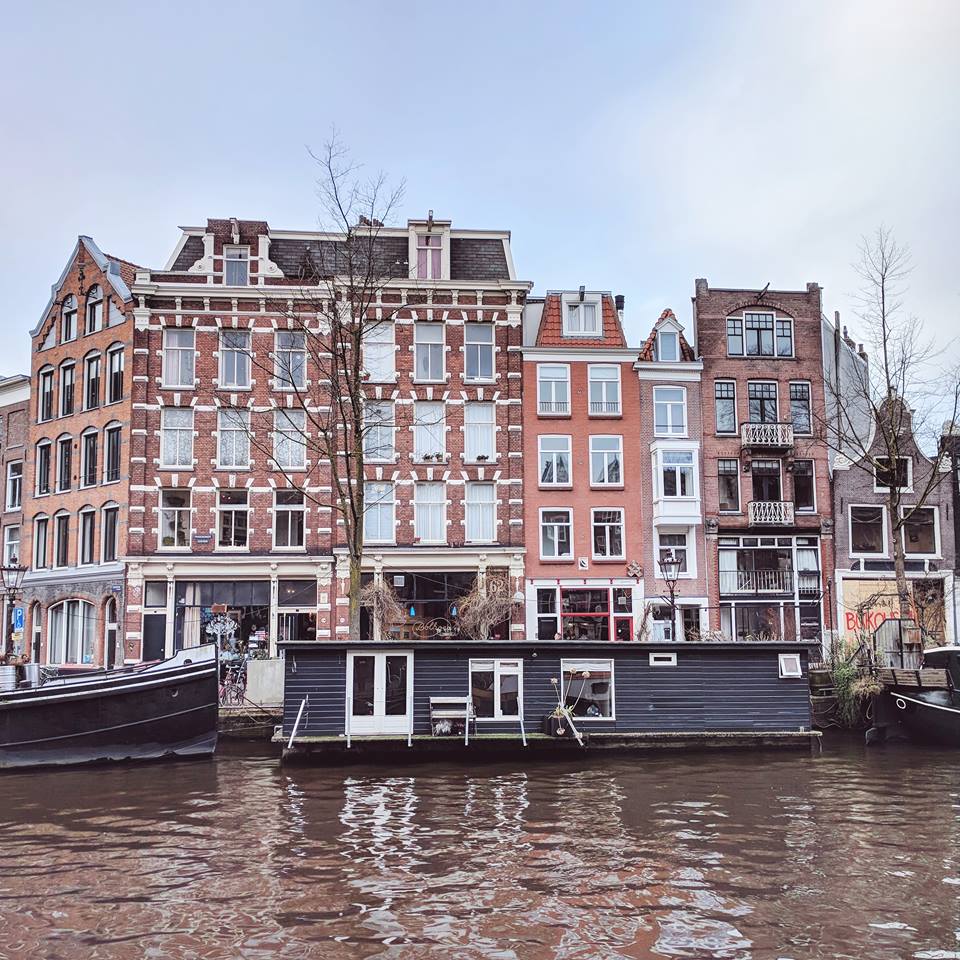 Many people visit Amsterdam on the weekend to party and enjoy the sights, which makes hotels quite expensive on the weekends. If you're looking to save money, I highly recommend staying during the week, when hotels offer discounts.
If you're coming to Amsterdam to party, then there will be no shortage of fun, but there is a lot more to Amsterdam than the Red Light District, getting high, and going to nightclubs.
Amsterdam is a beautiful city for all ages. It's a place where you can get lost walking around the canals, enjoy eating delicious food, explore its many museums, and experience the local Dutch culture. There is really something for everyone in Amsterdam!
Enjoy going to the casino? Check out Holland Casino.
Want to learn about Dutch art and history? Check out Rijksmuseum. This is Amsterdam's most popular museum and worth a visit. Enjoy FREE entry with the GO City Amsterdam Pass.
You can find the largest exhibition of Johannes Vermeer's paintings at Rijksmuseum.
Love checking out cool viewpoints? Consider checking out A'DAM Lookout. Head up to the 360 skydeck to enjoy spectacular views across the city and its surroundings. FREE entry with the GO City Amsterdam Pass.
Interested in romance? Take your special someone on an open boat tour along the canals. The intimacy of the open boat tour makes it a more personable experience while your captain (and travel guide) shares stories as you pass by places of interest. Enjoy a FREE open boat tour with the GO City Amsterdam Pass.
9. Get to know Amsterdam's metro system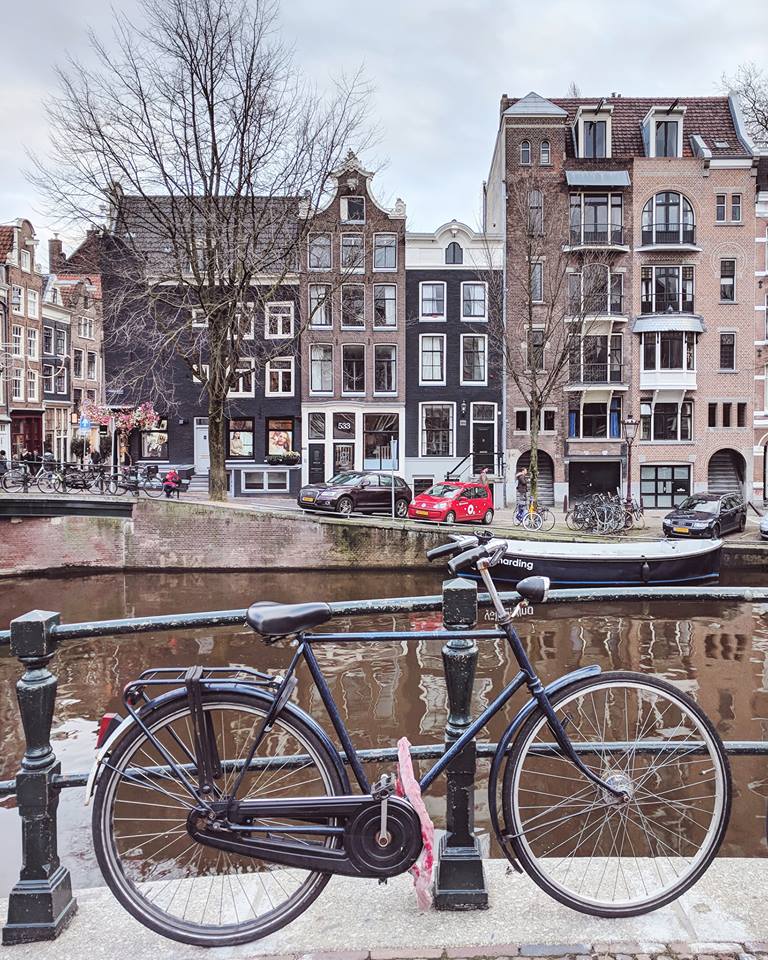 Taxis in Amsterdam are very expensive and it's almost always faster to walk, bike, or ride the metro to get to your destination.
You can purchase transit tickets using debit or credit card. Cash is no longer accepted on Amsterdam's buses and trams.
A better option is to get the OV Chipkaart which is a public transport chip card. This is used for payment on trams, buses, and metros in Amsterdam (and beyond).
You can buy a disposable one-hour card or day card (which is valid for one to seven days).
One-hour cards can be purchased from the conductor or driver on the bus or tram. Day cards can be bought on the tram our purchased in advance.
If you're using the I amsterdam City Card, you'll get free entrance to the city's top attractions, plus unlimited use of the Amsterdam public transport system (GVB) for 24, 48, or 72 hours.
Checking in and out on public transit:
If you're using the I amsterdam City Card, the OV-Chipkaart, or a public transportation pass, you'll need to hold your card against the card reader once you get on the tram and again once you get off.
You'll hear one beep when you check in. At the end of your journey, you'll follow the same procedure to check out. You'll hear two beeps which indicate that you've checked out.
If you're not sure if you've checked in properly, the waiting time between checking in and out at the same card reader is 100 seconds. You can determine whether or not you've checked in properly by using the same card reader again within this 100-second period.
It's important to check in and out properly because the conductor may ask to check your card using the rail pocket device to confirm that you've checked in before boarding the train.
Also, if you are not checked in properly, you won't be able to check out and that gates at some stations won't open due to this.
10. Don't buy illegal substances in the street
Despite what many people think, w33d and other substances are illegal in Amsterdam.
If you're visiting Amsterdam and planning to use these substances, I won't judge you. However, please be smart and don't buy stuff in the street.
Police are everywhere and you can get caught. Plus, you never know what you're getting when you buy stuff in the street. If you want to buy w33d, visit coffee shops.
11. Don't take photos of the girls in Red Light District
No matter what you think about prostitution and the Red Light District, please respect the signs and don't take photos of the girls in the windows. If you're caught taking pictures in the Red Light District (even with your phone), you'll most likely have your camera confiscated.
12. Heineken isn't the only beer available in Amsterdam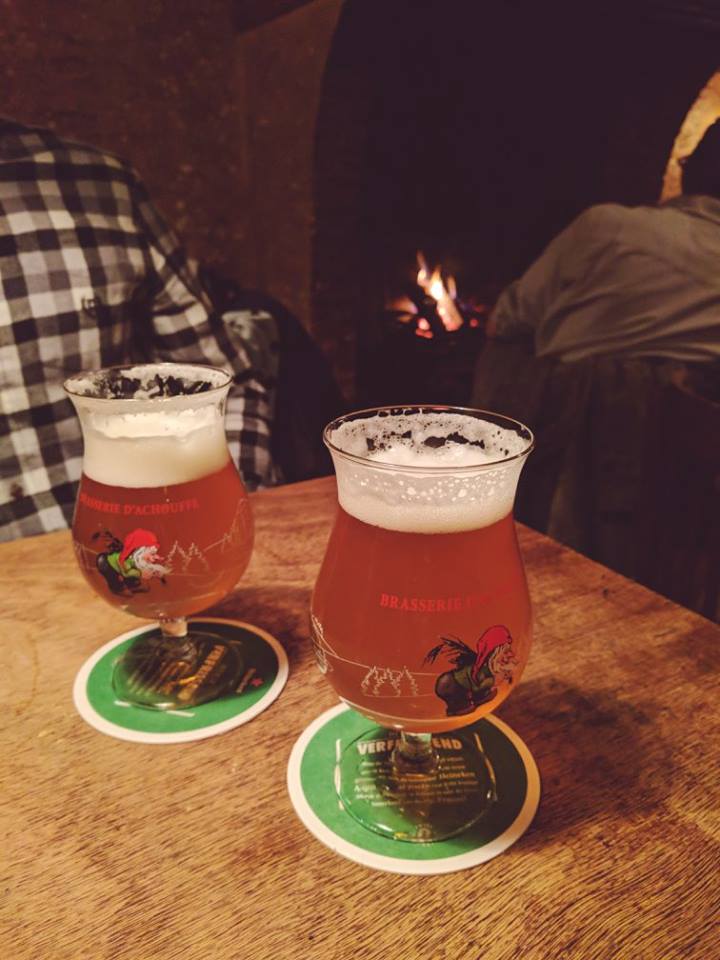 While Heineken might be the Netherland's most popular beer export, I don't recommend drinking it while you're in town.
If you head to a restaurant or pub in Amsterdam, there are many other great beers to try, such as Walhalla, Oedipus, Wispe Brouwerij, and Brouwerij 't IJ. My favorite is La Chouffe.
13. Know the difference between a "coffeeshop" and a café
Coffee shop / Cafe – A shop that sells coffee and food.
Coffeeshop (no space) – A shop that sell w33d.
If you're heading to a "coffeeshop" in Amsterdam just to have coffee, you might be in for a shock. Coffeeshops in Amsterdam are basically p0t shops. Here you can buy and smoke w33d.
While you can get a coffee at these shops, it may not be very good. I recommend heading to a café instead if you're looking for coffee and food. Look for koffiehuis, which literally means "coffee house".
14. Don't spend all your time in the Museum Quarter area
We stayed near the Museum Quarter area, which in my opinion provided the perfect base to explore the city.
As much as I enjoyed exploring the many museums and shops in this area, you don't want to spend all your time here.
Amsterdam is a very walkable city and some of my favorite neighborhoods to explore were De Pijp, The Jordaan, and Oud-Zuid.
Here you'll find outdoor markets, local restaurants, quirky shops, art galleries, beautiful homes, fun cafes and bars, and so on.
I also recommend checking out Dam Square, which is the most important square in Amsterdam.
It's home to many tourist attractions, including the Royal Palace (Koninklijk Palace), the National Monument, the 15th-century New Church (Nieuwe Kerk), and the Netherland's wax museum (Madame Tussauds).
Just a short walk from Dam Square, you can visit the Oude Kerk (Old Church) in the Red Light District. This is Amsterdam's oldest building founded circa 1213.
15. It rains often in Amsterdam
It can rain anytime in Amsterdam, so it's best to dress properly for the weather. Don't worry if you forgot to bring your umbrella or poncho, you can always buy one in the city.
This is my go-to travel umbrella. It's sturdy and has served me well over the years. We were in Amsterdam for a week and it rained one full day while we were there.
If it happens to rain while you're in town, I recommend using this opportunity to explore one of Amsterdam's many museums (my favorite is the Rijksmuseum) or relaxing at a café.
What month has the best weather in Amsterdam?
The month with the best weather and least amount of rainy days in Amsterdam is April. The drier season in Amsterdam is from February to mid-July.
The peak season for tourist is in May, June, July, and August, when the weather is also nice.
SIDE NOTE: Don't buy bulbs for tulips in the spring. They won't grow. The best time to buy them is in the fall and plant them right away. Buying tulip bulbs in the spring is one of the biggest tourist scams in Amsterdam.
16. Make sure to carry your ID with you
Whether you're a resident of the Netherlands or not, you must be able to provide proof of identity to the police or other officials upon request. This is the law.
If you're a non-EU resident, be sure to carry your passport with you or you can get fined for not being able to show proof of identity.
17. Customer service is slightly different in the Netherlands
Similiar to other Western European countries, customer service in restaurants is different than in North America.
Waiters at restaurants and cafes tend to leave customers alone for long periods of time without really checking on them.
This means that if you want to order something or ask for the bill, you'll need to flag down a waiter or go up to the front.
As far as tipping goes, this is optional. If you received good service or you enjoyed the food, it's customary to leave around 5% – 10% of the bill. If the service was just average, then round up the bill.
If you're drinking in a bar, it's not expected to tip per drink. Instead, if you're running a tab, then you can round up the bill when it's time to pay if you want.
Buy me a coffee
Ready to book your Amsterdam holiday? Below you can find local hotel deals in Amsterdam thanks to Booking.com.