Last updated December 2019.
FLASH SALE!
Save up to 20% off the London Pass today!
Offer ends Tuesday,  December 10th, 2019.
Learn how to save money with the Pass here.
It's no secret that London is an expensive city. Some travelers think a visit to London is out of their price range. However, a trip to the city can be successful even on a tight budget.
There are plenty of ways to have an incredible trip to London without breaking the bank. For example, one of my favorite ways to save money on accommodations is to book through Airbnb. I have used Airbnb throughout Europe and North America and have always had a good experience. It's great for groups, friends, or couples since prices are often cheaper than hotels.
You can click here to get a coupon for your next Airbnb booking!
There's no shortage of fun things to do in London on a budget, including exploring its museums, attractions, and going on self-guided walks. But before you open your wallet, there are several things that you should know which can help get the best value.
To make your London trip more enjoyable, here are 10 costly mistakes to avoid!
Related Post: 5-Day London Itinerary For First-Time Visitors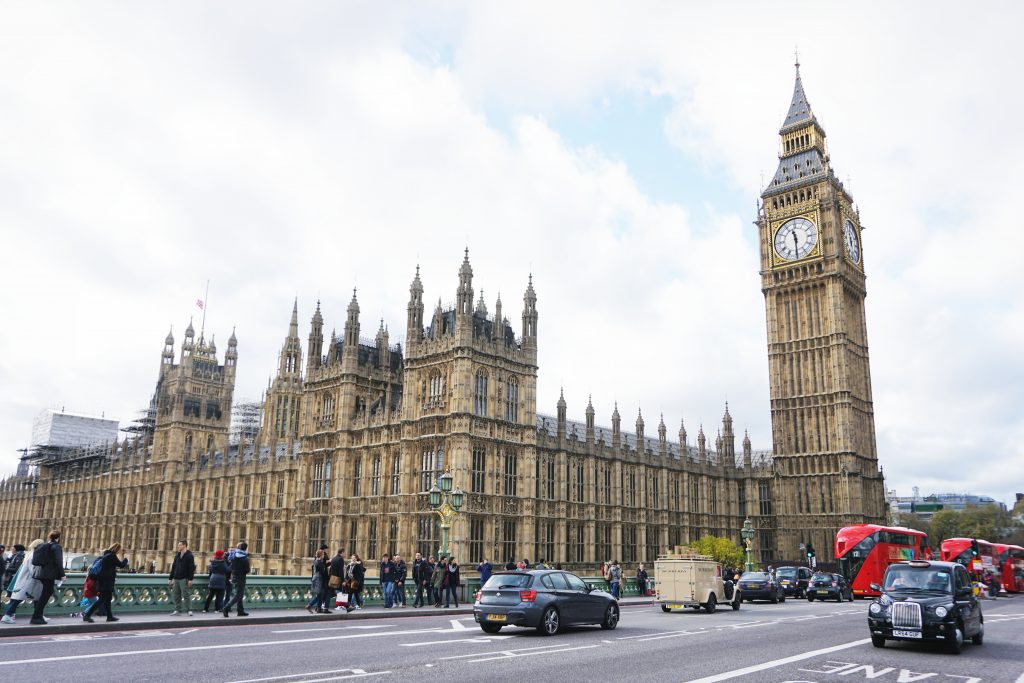 Visiting London for the first time can be stressful. London is a big city and there's lots of fun things to do and see. It can be challenging to plan an itinerary and determine which attractions to spend your money on.
The good new is you don't need to plan your London trip alone. After doing a lot of research for my own vacation, I discovered the London Pass. This pass can be a great tool for planning your holiday.
I used the London Pass, which helped me easily plan my itinerary and visit all the top attractions in the city. With the London Pass, I saved time, money, and enjoyed stress-free sightseeing.
Read my honest review of the London Pass here.
PRO TIP: Buy the pass online to save extra money off the retail price. To buy the London Pass, click here to go to the official website.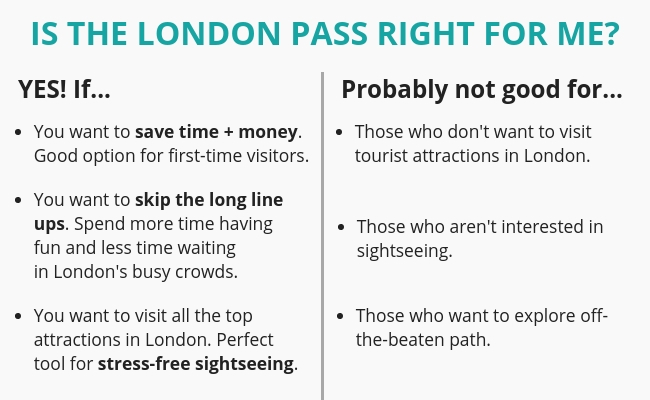 Here's what's included in the London Pass:
✓ Pick from over 80 London attractions
✓ Valid for up to 10 days
✓ Save up to £430 when you visit 3 attractions per day compared to purchasing individual tickets
✓ Mobile pass option
The London Pass is a pre-paid sightseeing card which gives you FREE fast-track entry to the city's top tourist attractions, including the Tower of London, Westminster Abbey, and a Hop on Hop off Bus Tour.
Standard Entry Price
Adult £32.00
FREE with the London Pass
Standard Entry Price
Adult £27.50
FREE with the London Pass

Standard Entry Price
Adult £34.00
FREE with the London Pass

Plus, you can use the London Pass to get free entry to 80+ other attractions, museums and tours in the city, including an optional Oyster travelcard to cover all your transportation needs. I rode the London tube everyday during my trip. It was easy to use and the best way to get to each attraction.
The London Pass currently has a TrustScore rating of 8.4/10 on Trust Pilot, which makes it one of the highest rated sightseeing passes. Over 3 million travelers have used the pass and it's the only all-inclusive pass rated 4+ on Google.
FLASH SALE!
Save up to 20% off the London Pass today!
Offer ends Tuesday,  December 10th, 2019.
Learn how to save money with the Pass here.
How to get your London Pass:
Step 1: Choose which pass duration you want to buy (1, 2, 3, 6, or 10 day). You can click here to purchase your London Pass from their official website. When you buy the pass online, you can take advantage of online discounts.
Step 2: Download your mobile pass instantly using the London Pass App. If you prefer a physical pass, simply opt for delivery (they deliver worldwide) or collect on arrival in London.
Step 3: You now have FREE access to any of the 80+ top London attractions included for the duration of your pass. You can activate your pass anytime within 12 months from the date of purchase.
Step 4: Download the free guide book, which is included with your purchase. Use this book to help you easily plan your itinerary.
PRO TIP: I used the 3 Day London Pass for my trip. It worked well with this 5-day London itinerary. Using the London Pass was great because it let me visit more attractions than I would have otherwise.
2. Not using an Oyster card
Riding the tube without an Oyster Card can get expensive. It can cost twice the price for someone traveling without an Oyster card when taking the exact same journey.
An Oyster card allows travelers to ride for cheaper than those buying individual tickets. You can pick up an Oyster card at the airport or any tube station when arriving in London. This is a great option if you plan on using the metro a lot.
For London Pass holders, you can use the unlimited Oyster Travelcard to get around the city with ease. It comes pre-loaded with a credit / value to match your London Pass duration. Learn more here about how you can save money with the London Pass.
3. Booking a hotel outside of the city center
I know it's tempting to save money by booking accommodations outside of the city center. But commuting into the city every day can get very expensive. Plus, it wastes precious sight-seeing time.
London is a big city with lots to see and do, which makes it worth your while to pay a little more to stay in the city. Because hotels can be pricey in London, I recommend looking for affordable accommodations on Airbnb. From my experience, Airbnb is often cheaper than London's hotel rates and it lets you to experience the city like a local.
CLICK HERE to get a coupon to use towards your next stay with Airbnb!
Plus, when you stay in a central location, you'll be able to walk or take a short bus ride to the main attractions. For London Pass holders, you can take the Hop on Hop off bus tour or use the optional Oystercard to get around.
4. Not eating at supermarkets
It's no secret dining out in London can be expensive. This is why I love grabbing food at local supermarkets. This is great for travelers on a budget.
Local supermarkets offer a variety of pre-made food, such as sandwiches or salads, which are perfect for a quick lunch or snack. Have a picnic in the park or enjoy your meal in the comfort of your hotel / Airbnb home.
My must-have London accessories:
Click the product to shop
5. Riding the tube for every trip
You already know you can save money on tube fare by using an Oyster card. However, the tube isn't the only way to get around London. Even though the city is large, it's easy to get to most central attractions on foot.
One of the best ways to get to know a new city is on foot. If walking is not convenient for you, consider riding one of London's buses, which are much cheaper than taking the tube.
For London Pass holders, you can use an unlimited Oyster Travelcard to match the duration of your pass. This provides the best value and saves time when sightseeing in the city.
6. Tipping too much
Before visiting any new country, it's always a good idea to do some research on tip etiquette. While tipping is appreciated, it's not always appropriate in London. Here are some basic guidelines to keep in mind:
Tipping in London restaurants: When eating out, it's customary to leave 10-15% of the bill. Sometimes restaurants add on a service charge (usually 12.5%), so I recommend double checking your bill to prevent tipping twice. Tipping is not customary for fast food, take-away or self-service.
Tipping in bars: Tipping is not common in bars or pubs.
Tipping in taxi drivers: While it is polite to tip 10-15% of the taxi fare, most people round up to the nearest pound.
Tipping in London hotels: Many London hotel restaurants include a service charge, usually 10-12%. If a service charge is not included on your restaurant bill, it's customary to leave a 10-15% tip. For cleaning staff and hotel porters, leaving a tip is at your own discretion, but always appreciated.
7. Not researching restaurants ahead of time
London restaurants can be quite expensive, so it's worth your while to do some research before arriving. I like using review websites such as Trip Advisor or Yelp to find the top-rated restaurants in my price range. This can help prevent you from eating at overpriced tourist restaurants, which serve mediocre food at best.
8. Trying to see everything in London
There's so much to see and do in London, it's impossible to do everything in one trip. While it's tempting to jump from one expensive attraction to the next, you'll end up losing money by not making the most of your experience.
Plan ahead and devote enough time for your essential attractions. This can help you save money and gain a deeper appreciation for these attractions. If you're looking to get the best value when sightseeing, I recommend to using the London Pass. With the pass, you'll get free fast-track entry to all your must-see London attractions. This can save you time and money.
9. Not buying a return ticket for the Airport Express train
There are a few ways to travel from the airport into London. The quickest option is to take the airport express train. This can help maximize your vacation time.
Both Heathrow Airport and Gatwick Airport offer an express train into London, however I prefer to fly into Gatwick for a couple of reasons:
It's less busy than Heathrow airport
It's usually cheaper to fly into Gatwick
You can purchase your Express Train tickets at the airport when you arrive. Make sure to purchase a return ticket at the same time because this saves you money.
10. Skipping London's free attractions
While London is known to be an expensive city, it has plenty of free attractions that are worth a visit. Some of London's most popular museums are free, so whether you prefer to spend the afternoon admiring beautiful art at the National Gallery or hanging out with the Egyptian mummies at the British Museum, there is a never a dull moment at London's free attractions.
Do you only want to visit a few London attractions? Consider purchasing the London Explorer Pass. You can to visit 3, 5, or 7 top attractions and tours as you go. Save over 40% off London's top attractions. You can read my full review here.