One of the most common questions tourists ask when planning a trip to New York City is:
"What is the best neighborhood to stay in?"
This question crossed my mind when I first went to NYC.
As the most populous city in the United States it can be a little overwhelming deciding which neighborhood is best for you. There really is no best place to stay in the city, it all comes down to your budget and what you want to do during your visit.
New York City hotels can be quite expensive and many may choose to stay outside of the city to save money. When it comes to travel, I am all about making sure I get the best value for my money and try to reduce costs when I can, but I do not recommend staying outside of Manhattan (unless you absolutely have to).
Pros of staying outside of the city:
Reduced hotel cost
Affordable parking (if you are driving)
You may get a larger hotel room (since NYC hotel rooms are quite small)
Cons of staying outside of the city:
Commuting into the city each day (beware of ticket prices and the train schedule since this could cost you more money in the long run)
You won't have the option of stopping at your hotel to rest during the day or freshen up before an evening out
You will have to carry any shopping bags around with you all day
I stayed in New Rochelle during my most recent to NYC (about a 30-40 minutes train ride from Grand Central Station). While I got to explore some of the neighbourhoods outside of Manhattan (which I highly recommend doing if you have time), it became exhausting to commute back and forth each day.
Since it was winter, it was hard to spend all day outdoors (walking through museums, shopping, etc.) and if we wanted to take a break and rest, it meant stopping at a cafe or restaurant, which cost money (as opposed to relaxing for an hour in the hotel room).
This would have been easier during the summer when you could sit and people watch in one of the many parks in the city, but not practical for the winter months.
Staying outside of the city is a personal choice and I would consider all of your options before making your decision.
For first-time visitors, I recommend staying in Manhattan since this provides the best base for exploring the city.
As to where to stay — this depends on what your goals are while visiting NYC. Times Square and the area around Grand Central Terminal have a multitude of subway lines that makes getting around the city easy.
If you're planning to do a lot of sightseeing, I recommend getting the NYC CityPASS, which saves you 50% off the top 5 attractions in the city.
One of my favourite New York City guide books is Lonely Planet Pocket New York City (Travel Guide)
. I really like how they break down the neighbhourhoods in the city which makes exploring easy for first-time visitors.
Here is a simple neighbourhood guide of NYC and its top attractions to help you decide which area is best for you.
Happy travels!
Related Posts:
LOWER MANHATTAN / TRIBECA
Lower Manhattan is located at the southern tip of the island and home to the financial district of the city. Tribeca (Triangle Below Canal Street) is a neighbourhood filled with cobble-stone streets and former industrial buildings that have been converted into residential buildings and lofts. This is also one of New York's prime shopping and dining neighourhoods.
Top attractions: Ellis Island and Statue of Liberty, Battery Park and Hudson Riverwalk, National Museum of the American Indian, Wall Street, Trinity Church, 9/11 Memorial Museum, Woolworth Building, South Street Seaport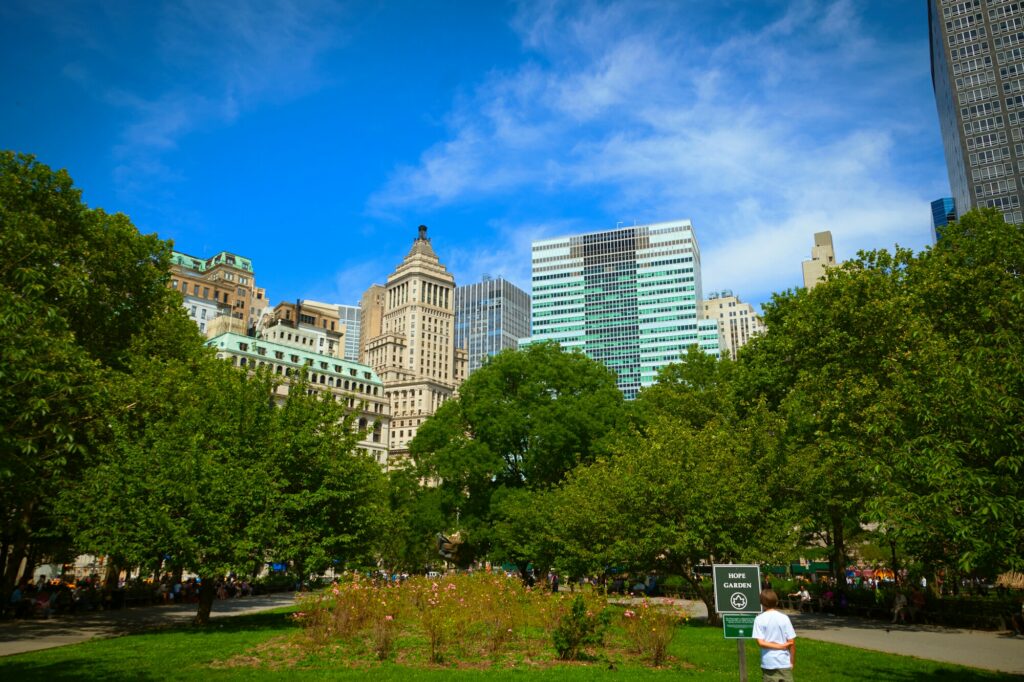 Photo taken at Battery Park
SOHO / GREENWICH VILLAGE / MEATPACKING / CHELSEA
SoHo exhibits some of the greatest concentration of cast iron architecture in the world. This is a popular area for shopping and art galleries. Greenwich Village is a lively area for jazz clubs, comedy clubs and restaurants; the Meatpacking district owes its name to the meat distribution companies that once dominated the area but is now a popular spot for nightlife; Chelsea is a hot area for art galleries, restaurants and nightlife.
Top attractions: SoHo Historic District, Center for Architecture, Washington Square, The High Line, Flatiron Building, Rubin Museum of Art, Cushman Row, Gallery District, Madison Square Park, The Museum at FIT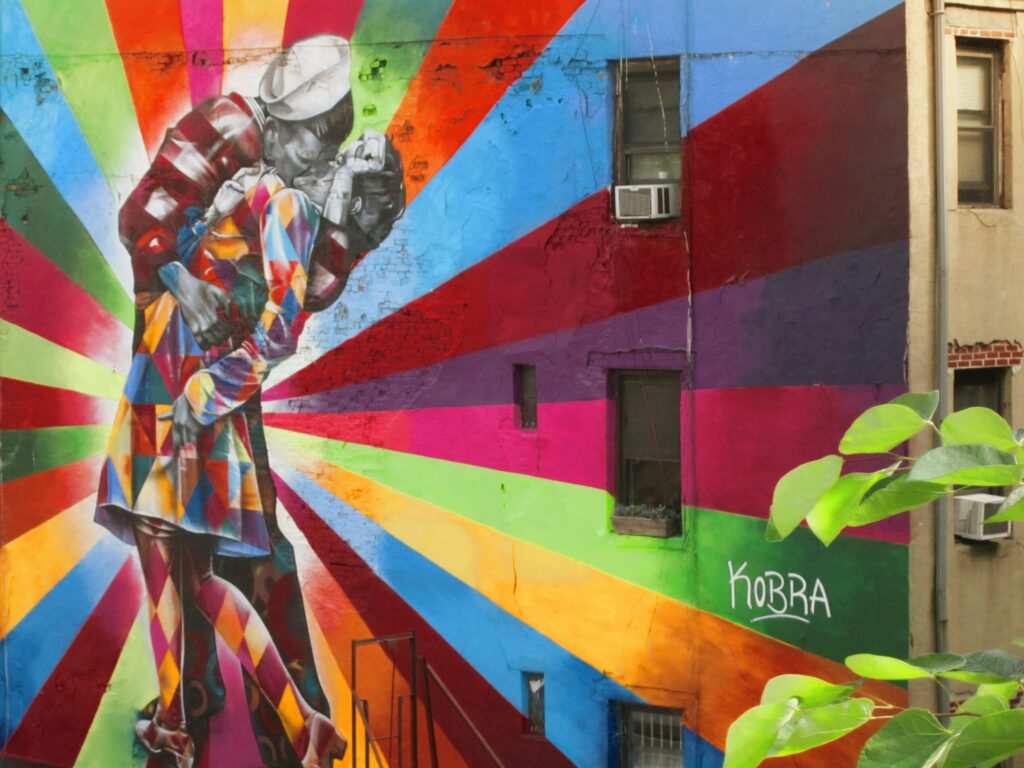 Photo taken at The High Line
CHINATOWN / NOLITA / LOWER EAST SIDE / EAST VILLAGE
Here you can find Chinese, Italian and Central European communities and learn about their cultures and traditions. The East Village is a hip neighbourhood with highest concentration of bars in the city.
Top attractions: Chinatown, Museum of Chinese in America, Little Italy, Eldridge Street Synagogue, Lower East Side, Tenement Museum, New Museum of Contemporary Art, St Mark's Place, St Patrick's Old Cathedral, Merchant's House Museum, St Mark's in the Bowery, The Cooper Union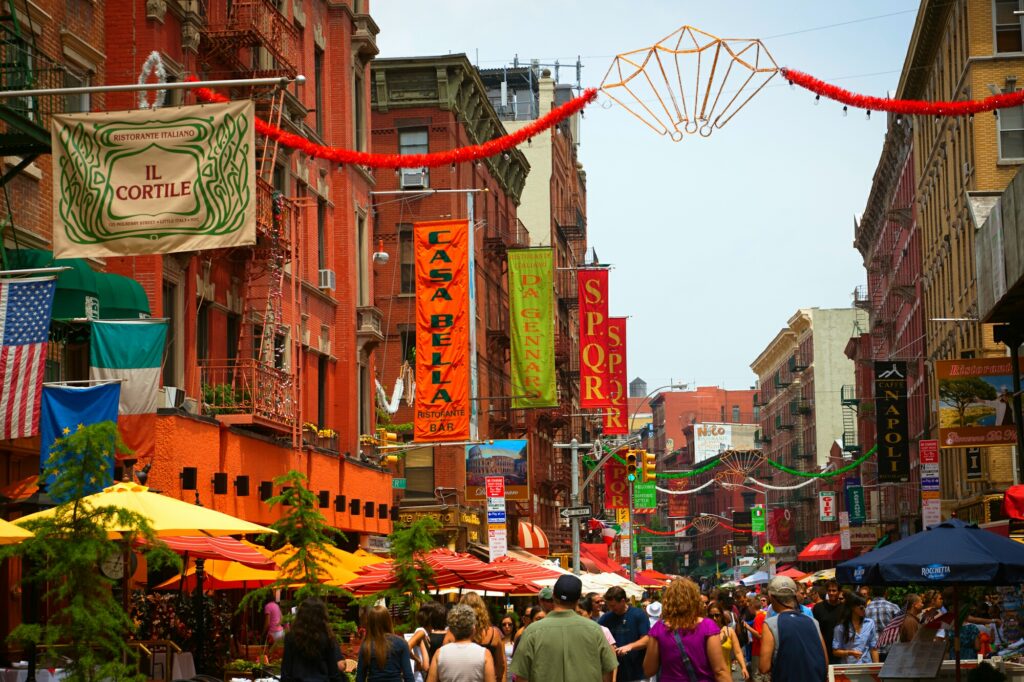 Photo taken in Little Italy
TIMES SQUARE / THEATER DISTRICT / ROCKEFELLER CENTER
One of the biggest tourist spots in the city, Times Square is lit up with large billboards and is a popular area for broadway theatre, cinema and restaurants.
Top attractions: General Post Office, Bryant Park, Times Square, Madame Tussauds, International Center of Photography, Intrepid Sea, Air and Space Museum, Rockefeller Center, Radio City Music Hall, Museum of Modern Art, Carnegie Hall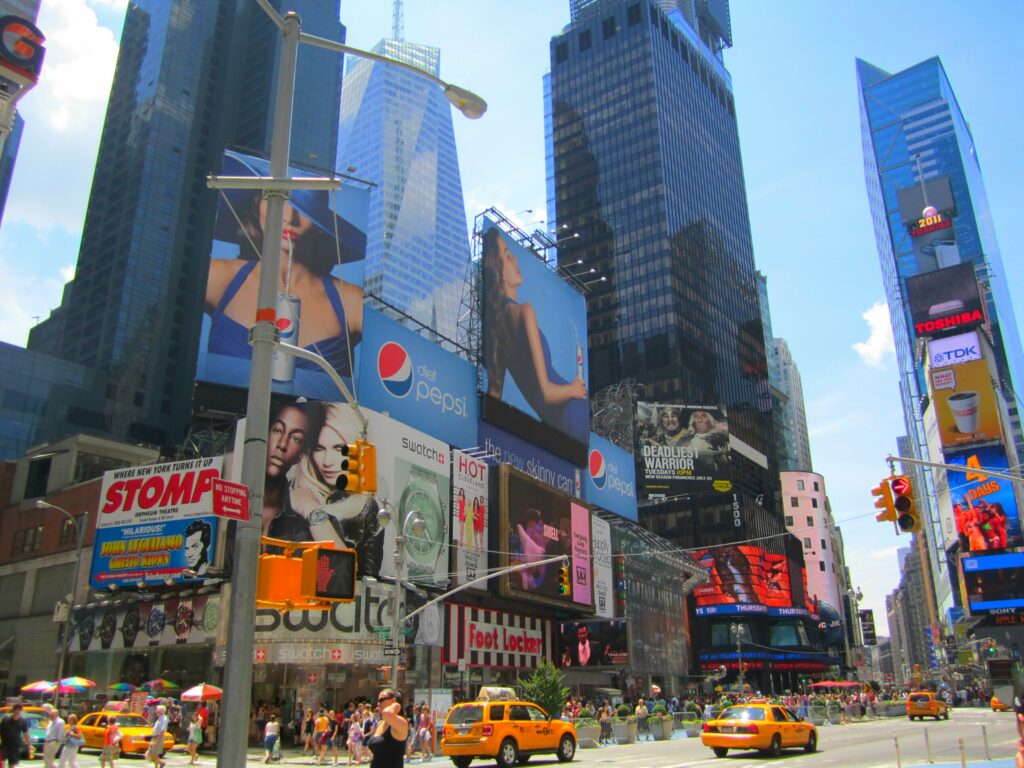 Photo of Times Square
MIDTOWN EAST / FIFTH AVENUE
Primarily a business neighbourhood, Midtown is the country's largest commercial, entertainment and media center. From high street fashion to luxury department stores, Fifth Avenue is home to some of the best shopping in the city.
Top attractions: Empire State Building, The Morgan Library, New York Public Library, Grand Central Terminal, Chrysler Building, United Nations, Villard Mansions, St Patrick's Cathedral, Chanin Building, Trump Tower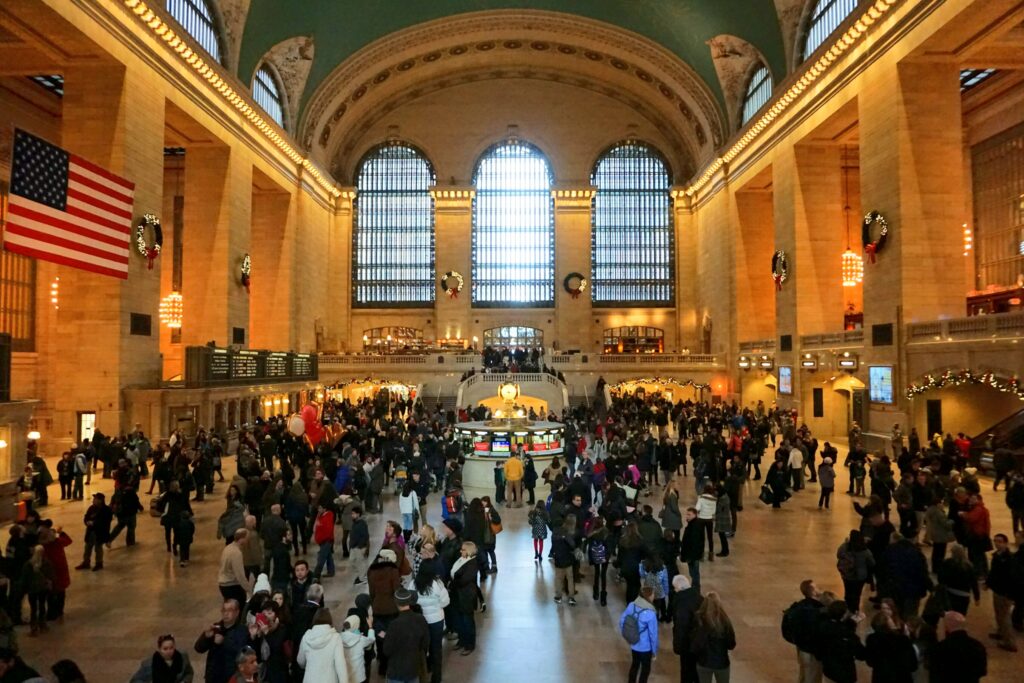 Photo taken in Grand Central Terminal
UPPER WEST SIDE
Mainly a residential neighbourhood, the Upper West Side has been made popular by shows like Seinfield and Gossip Girl and the movie You've Got Mail with Meg Ryan and Tom Hanks. This is a good base for visitors and worth exploring if you have time.
Top attractions: Columbus Circle, Maine Memorial, Museum of Arts and Design, Lincoln Center, American Folk Art Museum, Dakota Building, Strawberry Fields, New York Historical Society, American Museum of Natural History, Riverside Park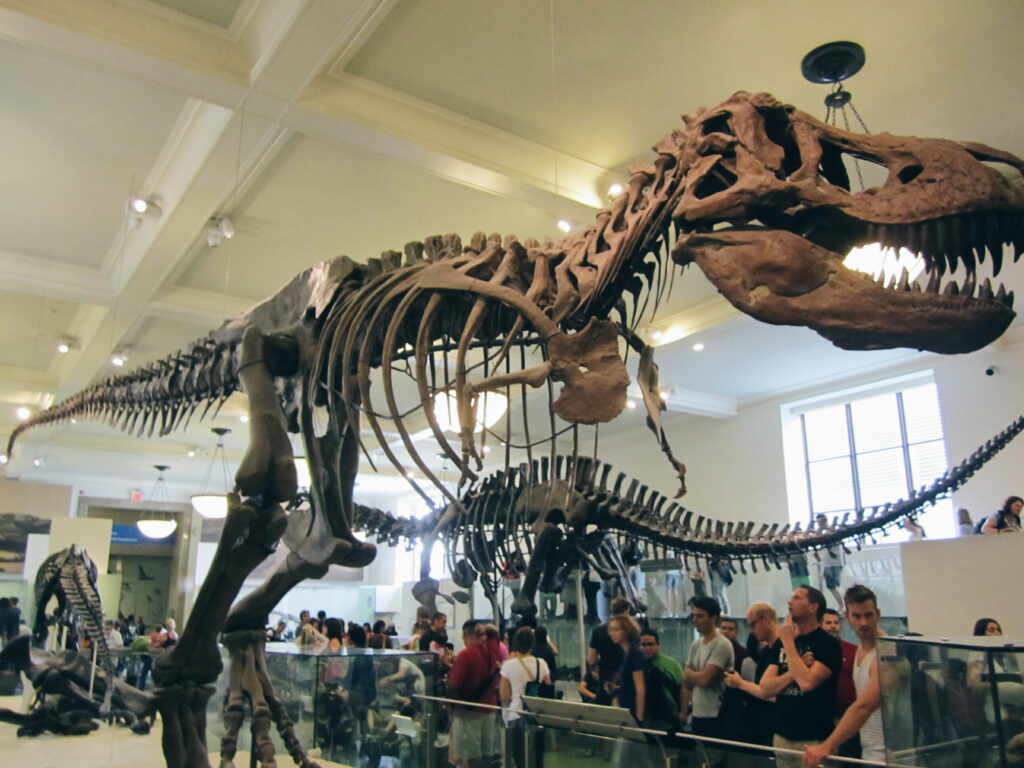 Photo taken at the American Museum of Natural History
UPPER EAST SIDE
One of the most affluent neighborhoods in the city, the Upper East Side is home to some famous museums and steps away from luxury shops. This neighborhood has been made popular by shows like Sex and the City and Gossip Girl and the movie Breakfast at Tiffany's with Audrey Hepburn.
Top attractions: Central Park, Roosevelt Island Tramway, Mount Vernon Hotel Museum & Garden, Temple Emanu-El, Asia Society, Frick Collection, Whitney Museum of American Art, Metropolitan Museum of Art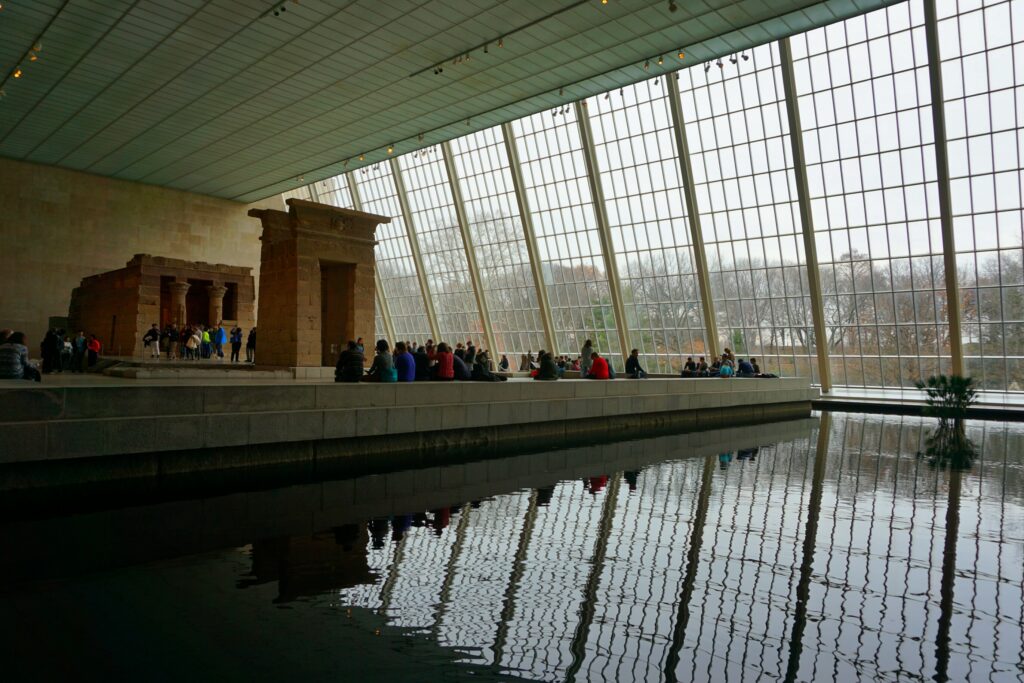 Photo taken at the MET
CENTRAL PARK / HARLEM
Central Park is the most visited urban park in the country. Just north of Central Park lies Harlem with its rich history and growing number of popular restaurants and bars.
Top attractions: Neue Galerie, Guggenheim Museum, Cooper-Hewitt National Design Museum, Museum of the City of New York, Musee del Barrie, Museum for African Art, St John the Divine Cathedral, Columbia University, Riverside Church, First Corinthian Baptist Church, Studio Museum in Harlem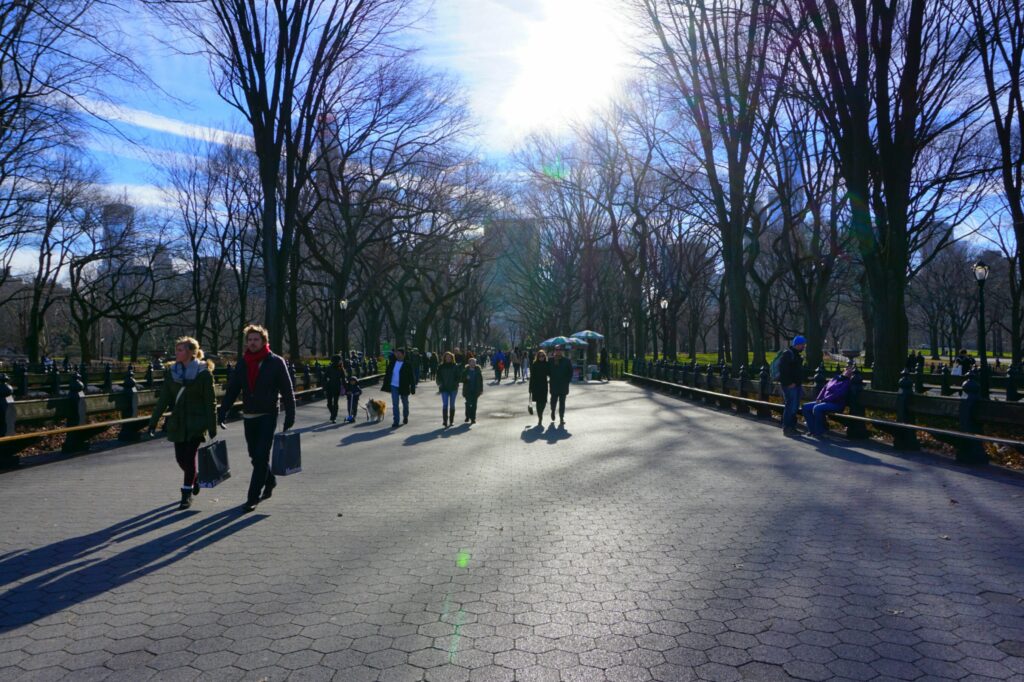 Photo taken in Central Park
Ready to plan your NYC vacation? See what hotel deals are available in the area thanks to Booking.com
My must-have NYC accessories:
Click the product to shop
Make
Fast Money

with Surveys

Online survey companies, such as Survey Junkie want to pay you cash for your opinion. Start making extra money in your spare time. Join for free today!