FLASH SALE!
Save up to $110 off the New York Pass today!
Offer ends Wednesday, December 12th, 2018.
Learn how you can save money New York Pass.
New York City on a budget?!
Sounds almost impossible when airfare and hotel prices today are through the roof.
I've met some people that want to visit New York City, but haven't because they think it's too expensive. That's a shame because New York City is one of the best cities in the world and can be affordable on even a student budget.
Yes, that's right!
As a student myself, I like to get the best value for my money and I never hesitate when an opportunity arises to visit Manhattan. Here are my favorite ways to stay on budget when traveling to NYC.
Related Post: Visiting NYC for the first-time: 10 tourist mistakes to avoid making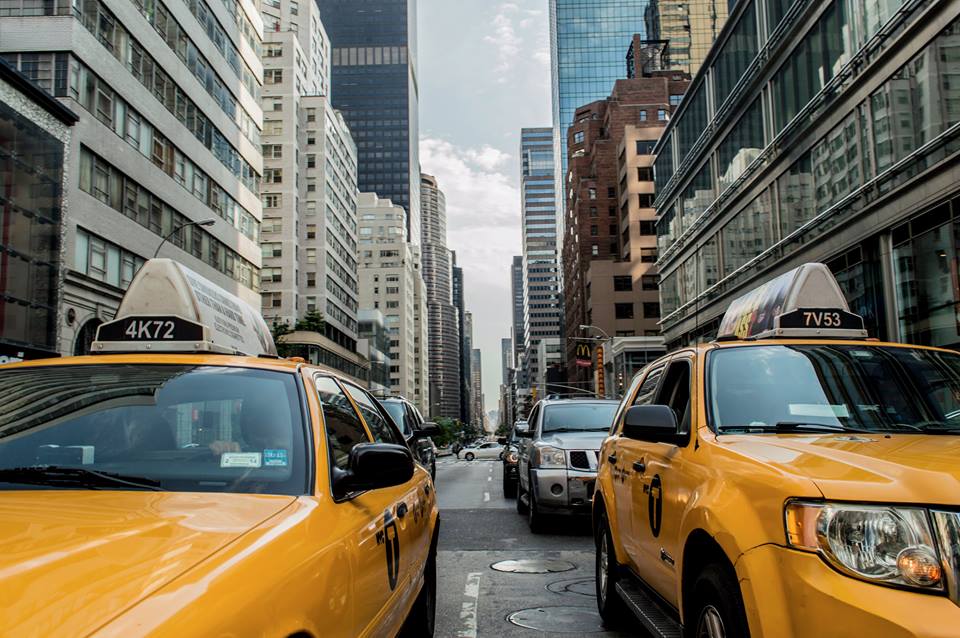 Even though New York offers "pay-what-you-wish" to a couple of museums, it'll cost you money to visit the city's most popular attractions (Top of the Rock, Empire State Building, 9/11 Memorial Museum, and so on).
Instead of paying for individual tickets at each attraction (which can get very expensive), I found the best way to save on New York's paid attractions was to use the New York Pass. It's super convenient and takes the stress out of sightseeing while maximizing your time in NYC.
Wondering if pass is right for your New York trip?
SAVE TIME + MONEY
Good option for first-time visitors who want to stretch and manage their budget in a very expensive city.
FAST-TRACK ENTRY
The New York Pass allows you to skip the long line-ups so you can spend more time sightseeing and less time waiting New York's busy crowds.
STRESS-FREE SIGHTSEEING
If you're looking to hit all the major attractions in New York, then using the New York Pass is a no-brainer.
How the New York Pass works:
The New York Pass is a prepaid sightseeing card that can be used to get FREE entry to the city's top tourist attractions, including Hop-On Hop-Off Bus Tour, Empire State Building, and the Top of the Rock Observatory.
Empire State Building
Standard Entry Price
Adult $39.00
FREE with the New York Pass
Top of the Rock Observatory
Standard Entry Price
Adult $34.00
FREE with the New York Pass

Hop on Hop off Bus Tour
Standard Entry Price
Adult $60.00+
FREE with the New York Pass

Plus, you can use the New York Pass to get free entry to over 90 other attractions, museums, and tours in the city. Once you've bought the New York Pass, you can visit as many attractions as you want. The more sights you visit, the more money you save! Think of it like an all-inclusive holiday.
FLASH SALE!
Save up to $110 off the New York Pass today!
Offer ends Wednesday, December 12th, 2018.
Learn how you can save money New York Pass.

PRO TIP: Buy the pass online and save an extra $110 off the retail price. You can instantly download the New York Pass mobile ticket to your smartphone. The attraction pass is good for one year, so you can buy it now and validate it anytime in the next 12 months. To buy the New York Pass, click here to go to the official website.
If you only have a few days in New York City and want to get a lot done, the pass can be a great deal. Plus when you purchase the pass online, you'll get a free detailed guidebook to help plan your trip! The pass has a 30-day money back guarantee.
2. Should you fly, drive or take the train?
There are many ways to get to New York City. Flying is the fastest and most convenient option for many, but sometimes driving or taking the train is more affordable.
If driving, you won't need your car to get around NYC. Instead, find a garage to park your car for the duration of your stay. If going with a group, this is the best value since you can divide the cost between everyone.
When flying, there are three major airports close to Manhattan: LGA, JFK and EWR. Compare flight prices and select the one with the best price. Depending on where your accommodation is located, travel times from the airport to your hotel may vary.
I always sign-up for email alerts on Skyscanner. This lets me know when it's the best time to book. I usually fly into LGA since it has offers the best price for me. You can take the bus into the city for only a few dollars. This is much more affordable than taking a taxi.
If you do decide to take a taxi from the airport to your hotel, be aware of the fares. There are flat rates from the airport to most locations in Manhattan, so don't let your cab driver overcharge you!
My must-have NYC accessories:
Click the product to shop
3. Know when to book your hotel
As one of the most popular tourist destinations in the world, it's no surprise that New York City hotels can be extremely expensive (starting at $200+ per night).
My number one tip is to start checking hotel prices early and on a daily basis. Checking prices in advance can give you more hotel options in your budget.
Another great way to save money on accommodations is to book through Airbnb. I have used Airbnb throughout North America and have always had a good experience. It's great for groups, friends, or couples since prices are often cheaper than hotels.
CLICK HERE to get a coupon to use towards your next stay with Airbnb!
Where's the best neighborhood to stay? This is a personal preference and should be based on your interests and what attractions you plan to visit. My favorite spots to stay in Manhattan are Midtown East (near Grand Central Terminal) and Times Square since these locations provide a good base for exploring the city.
Read Next: Where to stay in NYC: Neighborhood guide for first timers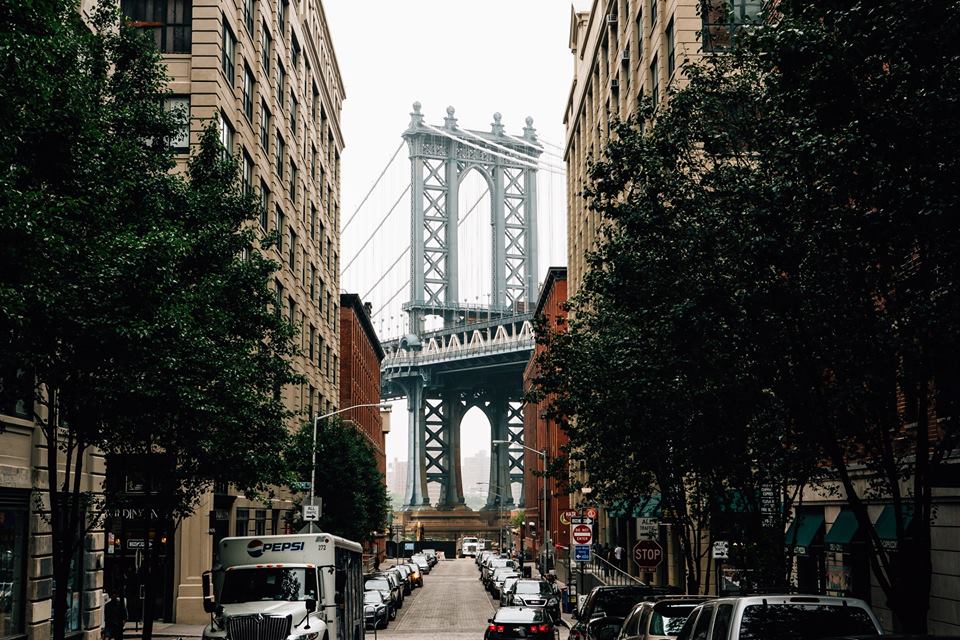 I do NOT recommend staying outside of the city. I've stayed outside of Manhattan (New Rochelle) before and it was a pain to commute into and out of the city each day during my trip.
You are reliant on the train schedule and round-trip tickets from New Rochelle Station to Grand Central were $20 per person during peak hours ($15 off-peak). When traveling with a group, the price of train tickets can add up and you may have been better off using that money towards a hotel in the city.
4. Look for free events and attractions
While New York City can be expensive, there's lots of free events and attractions to suit any interest. This includes free walking tours, comedy shows, concerts, museum days and art exhibits. Check to see which free events or attractions are happening during your visit.
I also like searching for discounts Viator. This website offers up to 40% off things to do in NYC, sightseeing tours, day trips, Broadway show tickets, and more.
5. See Broadway shows at a discount
One of the most popular things to do in Manhattan is to see a show on Broadway. But tickets can be very expensive. I found the best way to save money on show tickets is to look for deals on Viator.com. This website offers lots of discounted tickets to shows, concerts, sports, and more.
6. Consider visiting during the off-season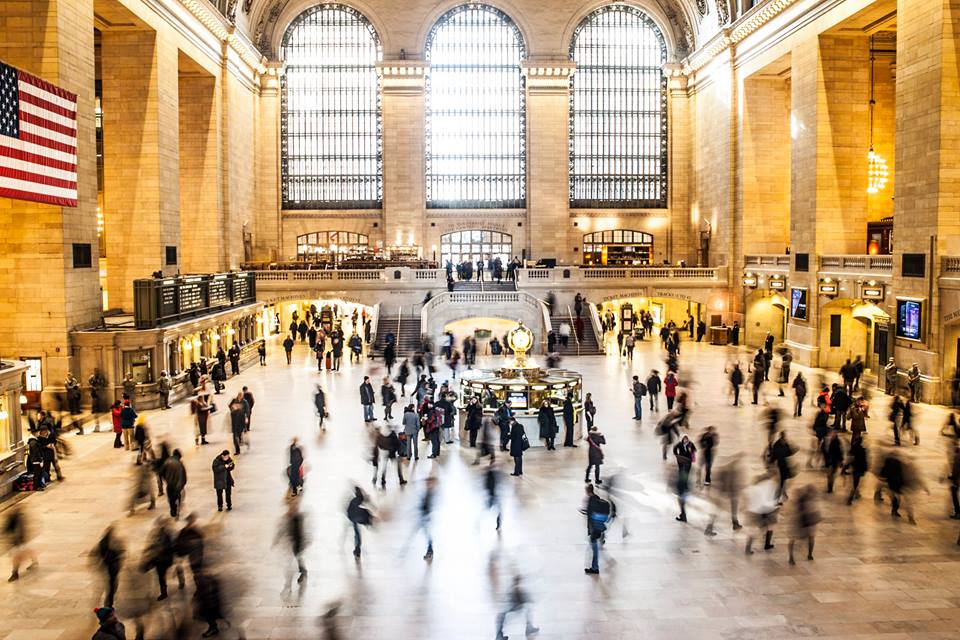 New York City is a major domestic and international tourist destination year round.
A visit during the off-season doesn't really exist; but if you're looking for less crowds and reduced hotel prices, the best time to go is between January and March. (The busiest and most expensive time to visit is between Christmas and New Years).
New York City can get quite cold during the winter months, so keep this in mind if you plan on doing a lot of outdoor activities; summer tends to be hot and humid. I have managed to find good deals on hotels during both of these times with patience and daily price checking.
7. Get to know the metro
I admit when I first visited New York City, I was a little overwhelmed by the subway system. It looked like a big spider web to me. But once I rode the metro, I realized it was easy to use.
Grab a MTA card at one of the vending machines in the airport or any metro station. You can purchase an unlimited subway pass if you plan on using transit a lot during your visit.
I also recommend downloading a map of the subway system before your trip. This will help you easily get around. There are maps posted in each station too if you need assistance.
My top two tips for riding the metro are:
Make sure you enter the correct station (some stations may only go Uptown or Downtown, while some offer both lines)
Be aware of which train stops at which station (express trains bypass some stations while local trains stop at each station on the line).
8. Skip the New York souvenirs
Manhattan is a shopper's paradise. From high street to luxury finds, there's no end to the spending you can do in the city. While many visitors come to New York specifically to shop, I recommend setting a budget for yourself and sticking to it.
Skip the cheesy souvenirs and budget for something important to you. If the locals aren't wearing "I 'heart' NYC" fashion, you shouldn't either.
5. Eat dinner during happy hour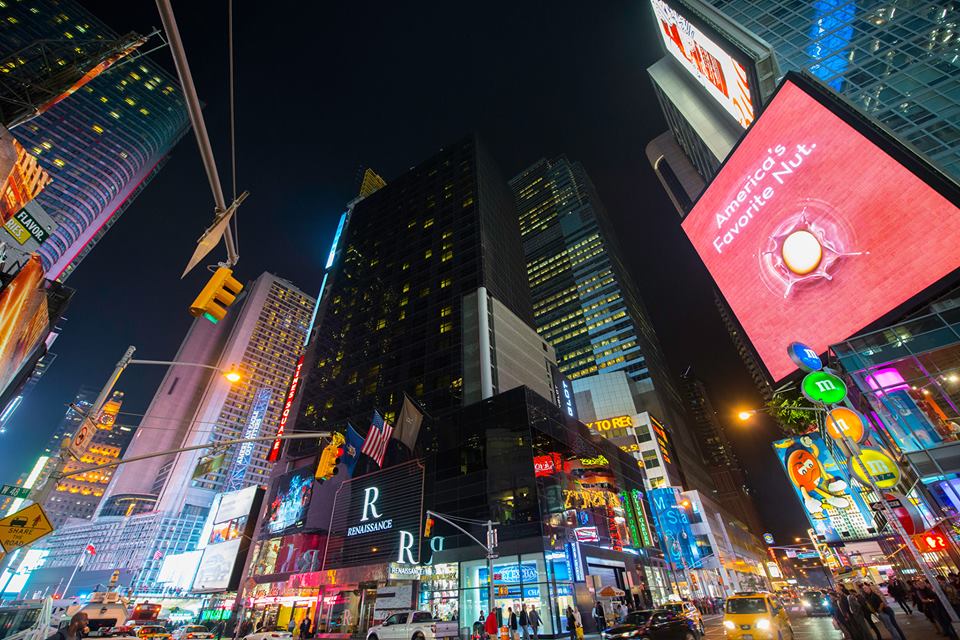 Happy hour is popular in New York City and offered seven days a week at some restaurants.
Happy hour can be found throughout Manhattan and is not only great for drink specials but also includes deals on food. It usually starts at around 4:00pm and goes until 8:00pm (or closing). If you're not sure where to go, you can check for specials online. Also, most restaurants advertise with signs outside.
Food specials can include pre-fix menus or up to 50% off appetizers. New York restaurants can be expensive and eating during happy hour can be a great way to save money.
Another way I like to save money when eating out is to find deals on Groupon. Many of the restaurant deals on Groupon are for 50% or more off the regular price. You can also have at least one or two meals on foot to stay on budget.
For breakfast, stop by a local deli for a quick and delicious breakfast or grab a bagel at one of the many food stands on the street.
For lunch, have a slice of pizza or head to one of the popular food trucks. If you're not sure which one try, just look for one with a long line-up of locals.
10. Spend time outdoors
Finally, a great way to stay on a budget when visiting New York City is to spend time outdoors. People watch in Central Park, take a stroll on The High Line or walk across the Brooklyn Bridge are some of my favorite outdoor activities to do in the city.
Another great thing to do is to walk through the different neighborhoods in Manhattan. I love the architecture in Soho and walking through Greenwich Village. Check to see if there are any free events or walking tours happening outdoors when visiting.
During the winter months, walking around the city can be a bit cold so make sure to dress for the weather and stop inside a local cafe to warm up with a hot beverage.
Over to you — what are your tips for visiting NYC on a budget?
---
If you want to get the absolute most out of your NYC vacation, this 15-page travel binder printables package is for you!
Save your sanity by organizing all of your vacation details in one place. Use these beautiful printables to plan ahead so you can have the best vacation ever on a budget you can afford!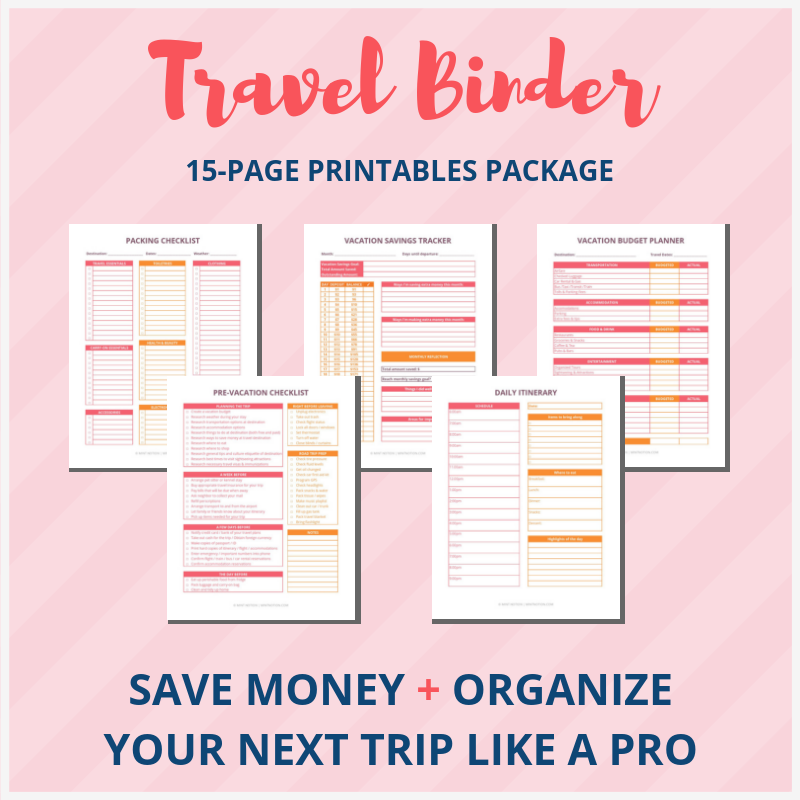 FREE Vacation Packing Checklist
Use this packing checklist printable when planning your next vacation. Enjoy it!

Please view our privacy policy.


Have a question or comment? Please send me an email at