There are lots of different ways to make extra money this year. Earning more income can help you pay off debt faster, go on more vacations, break the cycle of living paycheck to paycheck, and more.
One of the reasons why I started Mint Notion was to help amazing people (just like you) learn different ways to save and make extra money. Finding ways to make more money has changed my life. It's given me the freedom to leave my 9-5 job, have a more flexible schedule, live with intention, and build a healthier relationship with money.
Earning extra money (on top of your day job) can have the potential to change your life too. You'll be able to…
Rest easier at night knowing all your bills are paid on time
Less stress from living paycheck to paycheck
More opportunities to save for a downpayment on a home
Less financial strain on your relationships
Pay off debt faster
You can retire earlier
I put together this list to give you ideas of how you can start boosting your income this month. Whether you spend a free hour each day or 40+ hours per week on top of your full-time job. In either case, there are several different ways to make extra money to suit your situation.
Check out this list of ways to make extra income, ranging from a few extra dollars to thousands of dollars per month.
Related Posts:
Easy ways to make money fast
1. Get paid to take online surveys
Companies are willing to pay you to get your opinion. If you're looking for an easy way to make money fast, this can be a great option. I started doing online surveys when I was in college to help me make extra money. It's been a good way to help my bank account grow each month.
PRO TIP: Earn the most money when you sign up for several survey websites. Then you'll get to choose the surveys which pay the most money. Save time and earn more cash!

Survey Junkie – This is my favorite legit survey company and it's a great way to make money. It's one of the largest survey companies in the world. It's similar to Swagbucks, where you'll earn points for each survey you complete. Then you can exchange your points for cash paid directly to a PayPal account, or you can redeem your points for a gift card. It's super easy.
Sign up to start making money with Survey Junkie today
EditCurrently selected link settingsOpen in new tab
---
Inbox Dollars – This website will pay you for each survey you complete. It's an easy way to make extra money. For Canadians, check out Daily Rewards.
Join Inbox Dollars for free to make money
---
Swagbucks – This is one of the most popular survey websites. I've been using Swagbucks for years to earn free gift cards. For each survey you complete, you'll earn "swagbucks" which can be redeemed for free gift cards, or you can get cash paid to a PayPal account. Plus, you'll get a free $5 welcome bonus just for signing up today.
Sign up for Swagbucks and claim your free $5 here
---
My Points – This website is easy to use and it will tell you how many points you'll earn for each survey you complete. Once you collect enough points, you can redeem them for free gift cards. Points can also be redeemed for travel miles or cash.
Sign up for My Points and claim your free $10 bonus
2. Start investing (the easy way) and get $5
A simple way to start investing money without much effort is to use Acorns. This is actually one of the easiest ways to make money. Especially if you're new to investing and don't know where to start.
Every time you make a purchase, Acorns will automatically round it up to the nearest dollar and invest that change towards your future. Your spare change can quickly add up and every nickle and dime counts.
With Acorns, you can also earn cash back on your everyday shopping or set up recurring investments. You'll even get a $5 welcome bonus just for signing up.
Sign up with Acorns today and claim your free $5 bonus
3. Get a free $10 bonus by joining Rakuten (formerly Ebates)

Rakuten is free to join and it's my favorite way to earn cash back when shopping online. Rakuten will even apply coupons automatically at checkout, so you'll always know you're getting the best deal.
Plus, you'll get a free $10 welcome bonus just for signing up.
I use Rakuten all the time when shopping online and have been able to earn over a thousand dollars through them. Pretty awesome right?
How to claim your free $10:
Start here to sign up for Rakuten. (It's free to join)
Find your store on Rakuten next time you need to buy something. It's connected to over 2,000 stores, including Amazon, Target, and Walmart. You'll need to spend at least $25 on your first purchase within 90 days.
Your Rakuten account will be credited with reward points. Get this cash sent to a PayPal account or choose to receive a Big Fat Check from Rakuten. It's up to you!
For Canadian shoppers, you can click here to sign up for Rakuten (free $5 welcome bonus).
4. Pay less for your internet
It's no secret that negotiating your monthly bills can help you save lots of money. But have you picked up the phone yet?
If you haven't, don't worry. Instead, let Trim do the negotiation for you.
Trim is a digital personal assistant that makes it easy to save money on your monthly bills. All you have to do is sign up here and Trim will do the heavy lifting for you.
Trim will negotiate not just your internet bill. It'll also negotiate your cable, cell phone, and car insurance bills. Trim works behind the scenes and automates ways to save you money.
Now you can have more money in your pocket to help grow your savings, pay off debt faster, and so on. To get started, you can sign up for free here.
5. Make money correcting grammar mistakes
If you enjoy reading and are good at catching grammatical mistakes, then working from home as a proofreader can be a great opportunity for you.
According to Salary.com, the average proofreader salary in the USA is $50,846 per year as of February 2019. The amount of money you make will depend on your experience, skills, education, and so on.
My friend Caitlin over at Proofread Anywhere is one of the most talented proofreaders out there. As a former freelance proofreader, she has compiled all of her knowledge into a comprehensive course: General Proofreading: Theory & Practice™.
If you're not ready yet to invest in this course, I recommend checking out Caitlin's FREE 76-minute workshop. Here you'll learn how to elevate your skills and find paid work as a proofreader. Her workshop is completely free to join. You can sign up here.
6. Make $1,000 in 30 days with Lyft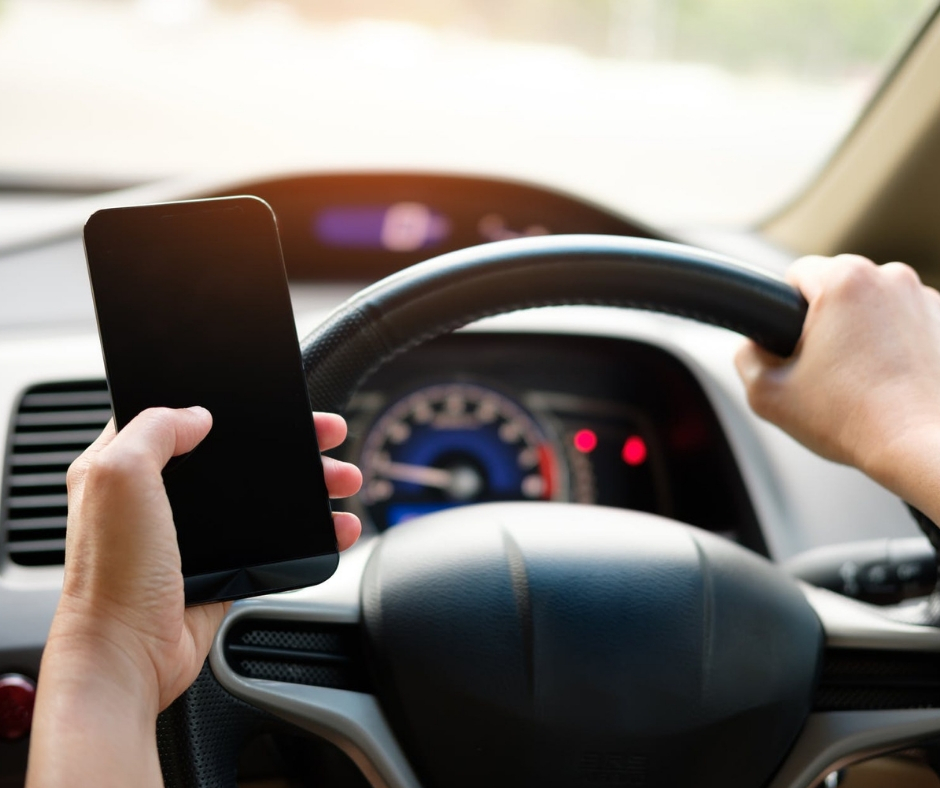 Because driving people around town is an easy way to make money, many people also sign up to drive with Lyft.
To be eligible, you'll need to be at least 21 years old and pass a background check.
Right now, you can make $1,000 in 30 days guaranteed when you get started with Lyft.
Here's what you need to qualify:
Once you're approved, just give 125 rides within your first 30 days of being a Lyft driver. Pretty easy, right?
7. Pay less on your student loans
Did you know that you could be just a few clicks away from saving thousands of dollars on your student loans?
Student loan refinancing, such as with Lendkey, has become a popular option for students looking to save money. This is the process of applying for a new loan, which is then used to pay off your other student loans.
Benefits of refinancing your student loans:
Lock in a lower interest rate
Lower your monthly payments
Combine multiple student loans into ONE monthly payment
Get rid of debt faster
When you refinance your student loans with Lendkey, this can help you pay off your debt faster. The average user saves over $16,000 when refinancing their student loans with Lendkey. That's a lot of money!
Ways to make extra money online
8. Surf the internet and earn rewards
Swagbucks can be a great way to passively earn Amazon gift cards without much effort. All you have to do is earn "SB" (Swagbucks) for things you already do online, such as surfing the internet. Then you can redeem your "SB" for rewards.
Simply use their search tool for your online searches, just like you would do on Google. Plus, when you sign up today, they'll give you a free $5 bonus. Pretty cool, right?
9. Start a money-making blog
Blogging is my favorite way to make money online because:
The start-up costs are low
You can blog in your spare time
No tech knowledge required
Blogging can be a simple side hustle, or it can turn into a full-time job (like it did for me). It's up to you!
If you're interested in starting your own blog, check out my free step-by-step guide. It'll show you how to easily get started. It takes just a few minutes to get your blog up and running. Anyone can do it!
I didn't know anything about blogs when I first started this website. I learned everything from scratch. Now I love connecting with people all over the world. It's pretty amazing how special blogging can be. Need some inspiration? Check out the best ways to make money as a new blogger here.
Blue Host is offering a great deal right now for getting your blog up and running. They make it quick and easy to get started. It's the web hosting company I used to start this blog, which is why I like recommending them. No tech knowledge required!
Save over 60% off the price of your blog with this special offer (expiring soon)!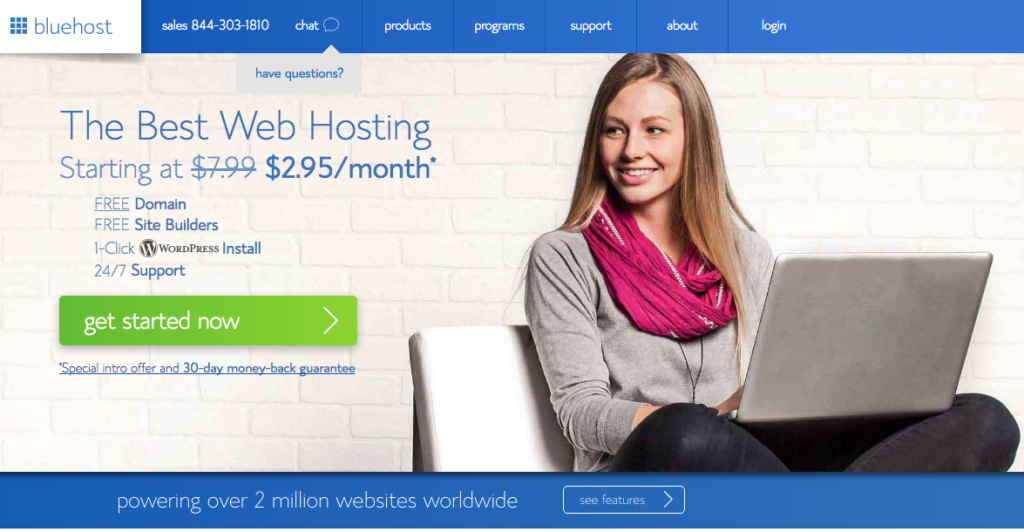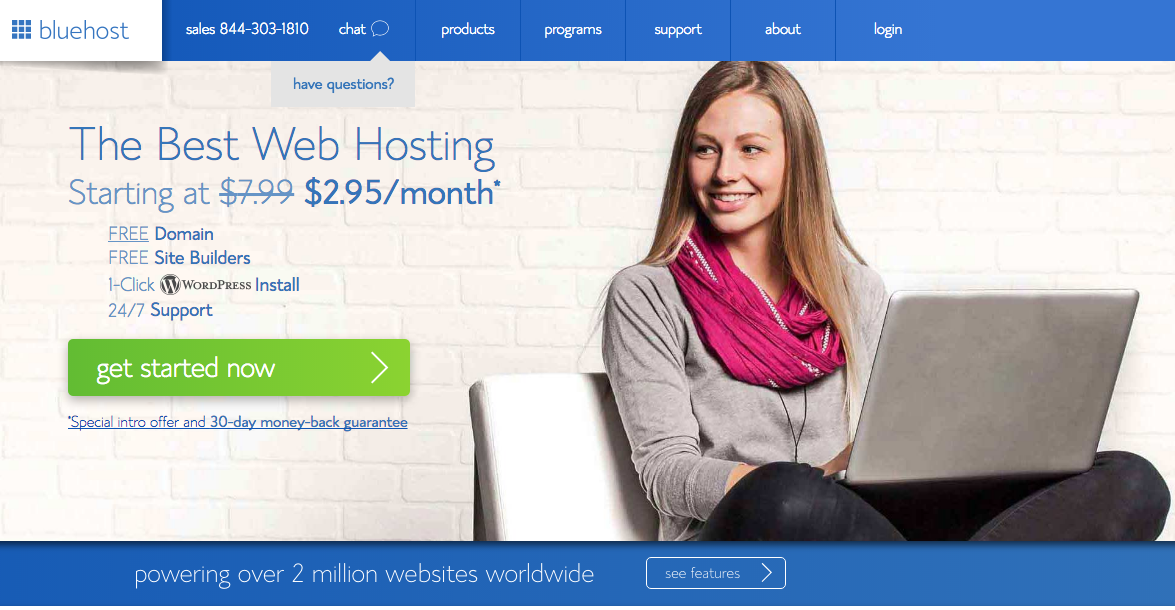 10. Peer-to-Peer lending
An easy way to start investing money for beginners is earn a monthly return on money you already have. With lending services, such as Lending Club, you get to act like the bank and earn a monthly return on your money. Lending Club is America's largest marketplace connecting borrowers and inventors. The process is simple and straightforward. It's actually pretty awesome!
11. Sell your mobile phone for cash
Instead of letting your old phone sit around collecting dust, why not sell it for cash?
A service such as Gazelle will give you cash or an Amazon gift card for your mobile device. This can help offset the cost of a new phone or put more money back in your pocket.
Not only can you sell your mobile phone, but Gazelle will also pay you for your iPad, MacBook, or iPod. Simply find your item on Gazelle.com, get an offer, ship it for free, and get paid quickly. Easy peasy.
12. Buy and sell domain names
Domain flipping is a popular way to make extra money online. A domain name is simply the address that you type into a website browser address bar to access a website. For example, the domain name for this website is https://www.mintnotion.com.
Some domain names can be worth A LOT of money. For example, hotels.com and vacationrentals.com sold for around $11 million and $35 million respectively. Coming across a golden nugget like this is rare, but you can still make a decent amount of money if you choose to buy and sell domain names for profit. If you're interested in buying domains, check out Bluehost.
13. Make money with drop shipping
There has never been a better time to start a drop shipping business and it's surprisingly easy to get started. Some people have started drop shipping as a simple side hustle, which later turned into a full-time gig. It's pretty cool!
What is drop shipping? Drop shipping is a way to run an online store, such as on Shopify. Here's the great part — your online store doesn't keep any inventory in stock and you don't have to ship any products. Instead when your online store sells a product, it purchases the item from a third party (such as Oberlo) and it's shipped directly to the customer.
You can get a free 14-day trial of Shopify here and start your own online shop.
While drop shipping isn't perfect, if you sell products that you love, it can be a rewarding side hustle, or full-time job.
14. Make money by decluttering your closet
If you have quality clothes sitting in your closet that you no longer wear, consider selling them on Thred Up. This is the largest online consignment and thrift store. Here you can sell women's and men's apparel, baby, kid's items and accessories. This can be a great way to make extra money.
---
If you want to sell luxury goods, I recommend checking out The RealReal. This is a popular online luxury consignment marketplace where you can buy and sell luxury items.
15. Affiliate marketing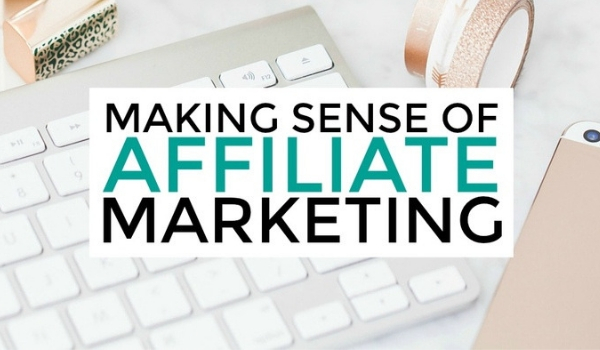 This is how I earn thousands of dollars a month from blogging without selling anything. It's easy to get started making extra money with affiliate marketing. But, it's not a get rich-quick thing. It will take time to generate enough traffic before you start making a decent income.
If you're interested in learning more about making money from affiliate marketing, I recommend checking out this course. This course has helped me grow my blog from $0 to $10K per month.
16. Sell your graphic designs on Spreadshirt
If you enjoy making graphic designs, consider selling them for profit on Spreadshirt. Spreadshirt is an online marketplace that allows you to customize and design products and sell them through free user created shops. This can be a great way to make extra money on the side.
The easiest way to start making money on Spreadshirt is to create and upload your design on their marketplace. There's no shop involved and no shop management necessary. Spreadshirt will sell and market your products, and you earn the money!
17. Sell your textbooks online
If you have textbooks you no longer need, why not sell them for cash?
You can make money fast when you sell textbooks at Book Scouter. Shipping is free and you can get paid by PayPal, check, direct deposit or in-store credit. To get started, head to Book Scouter to find out how much your books are worth.
PRO TIP: I always recommend comparing buyback quotes to make sure you're getting the most money for your book. You can also use Textbooks.com and eCampus.com to find out how much your book is worth.
18. Create and sell an online course
If you're knowledgeable about a particular topic or area, consider sharing your expertise in an online course and selling it. This can be a great way to make extra money. Popular platforms to offer your course include Thinkific and Udemy .
19. Teach English as a foreign language
You can make up to $22/ hour teaching English online. VIPKID is currently looking for part-time online ESL teachers for young children who are based in China. All classes are one-on-one and taught online through the VIPKID portal.
You need a degree and at least 1 year of teaching or tutoring experience. If this sounds like something you would enjoy, I highly recommend applying for an opportunity with VIPKID.
20. Make money with Pinterest
Yes, that's right – you can get paid to hang out on Pinterest. Some people make up to $100 a day just by using Pinterest to drive traffic to their website.
There are several great ways that you can start making extra money from Pinterest, such as selling your products or affiliate marketing. Check out this post to learn more about how to make money from Pinterest.
21. Sell gift card you won't use
I'm sure you've received a gift card before to a store or food retailer that you'll never go to. CardCash is an online marketplace that will turn your unused gift cards into cash. You can sign up for free, sell your unwanted gift card or trade it in for something else.
Make money offline
22. Get paid to lose weight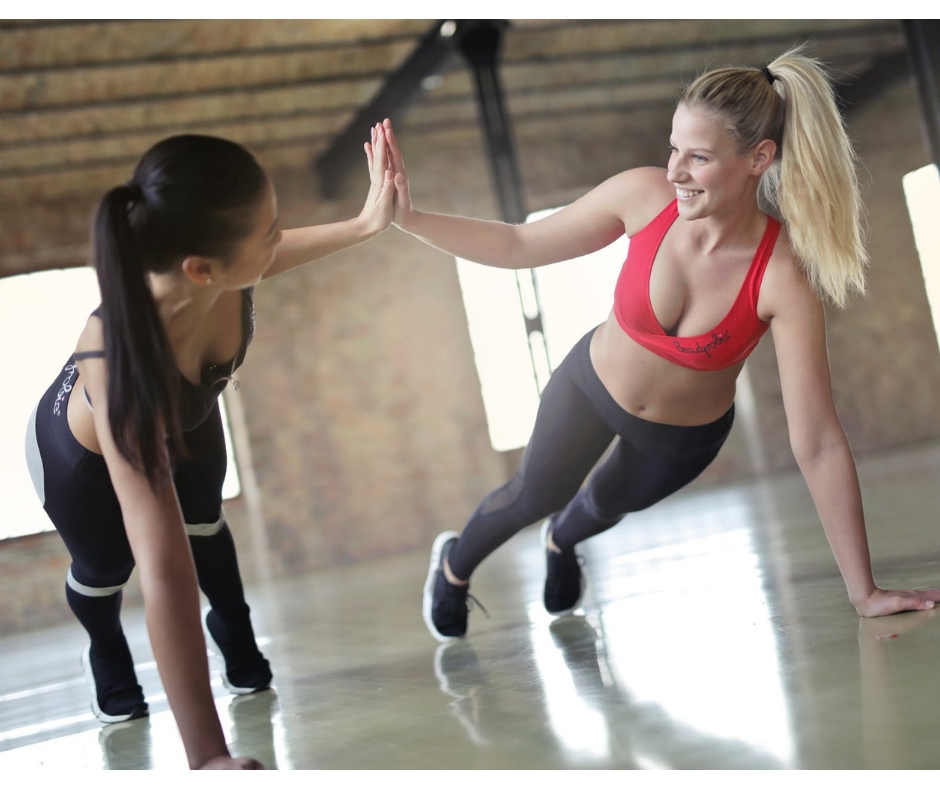 Now's the perfect time to start getting fit for summer. Companies, such as Healthy Wage, will actually pay you to lose weight. Make a bet, lose the weight you say you're going to lose, and get paid. Sounds simple enough, right? Check out this post to learn more about getting started with Healthy Wage.
23. Turn your extra space into extra cash
Do you have a spare room in your home that you're not using? Make extra money by listing your extra space on Airbnb. In Toronto for example, you have the potential to earn up to $980 per month by renting out your spare room to a couple.
To get started, head to Airbnb's calculator to see how much money you could be making.
24. Do local tours with Viator
You can make money by taking tourists to your favorite spots. Travel websites, such as Viator, offer a place to promote your tour to millions of people around the world. Viator is a TripAdvisor company and one of the leading online platforms for tour research and booking.
25. Flip stuff on ebay or Amazon for profit
Flipping is the art of finding things for free (or at a discount) and selling them for a profit. With today's technology, there has never been an easier time to resell and flip items to make extra money.
Rob and Melissa, the masterminds behind FleamarketFlipping.com, they make a full-time income from flipping stuff for profit. In their first year full-time, they made $133,000 in sales!
I recommend checking out Rob's FREE 75-minute workshop. You'll learn how to find hidden treasures at flea markets, thrift stores, yard sales, and auctions, and how to turn them into maximum profit. His workshop is completely free to join. You can sign up here.
26. Help others assemble furniture
Handy.com can help you connect with others in your area who need help with odd jobs, such as assembling furniture, mounting a mirror, moving boxes, planting flowers, and other handyman tasks.
You can make up to $22/hour/job as a cleaner or $45/hour/job as a handyman. The top pros on Handy make over $1,000 a week! This can be a great way to make extra money by helping people with their everyday to-dos.
You'll need to have at least some paid experience in cleaning or handyman services in order to apply. Head over to Handy.com to get started today.
Side hustles to make extra money
27. Make deliveries with DoorDash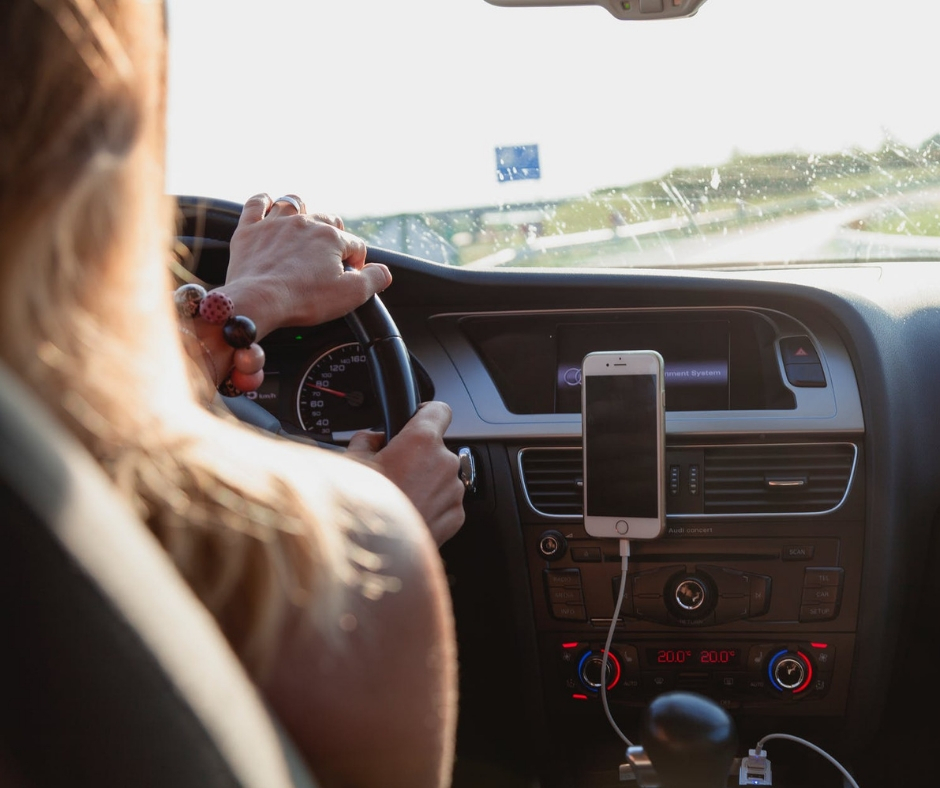 You can make extra money by delivering meals to people who request them through DoorDash. As a "Dasher", you have the flexibility to set your own hours and work as much or as little as your want. This means how much money you make it up to you.
All you need to get started is to be at least 18 years of age and have a smartphone. You can use any insured car to deliver, or you can use a motorcycle, scooter, bicycle, or even walk in some markets.
If you're interested in becoming a Dasher, you can learn more and sign up here.
28. Make deliveries with Uber Eats
If you want to make extra money in your spare time, consider making food deliveries with Uber Eats. With Uber, you have the freedom and flexibility to make deliveries whenever you want. Take a few trips in the morning, evenings or just on the weekends — it's up to you.
I love how you can be your own boss with Uber Eats by bringing people things they love while cruising around your city. It can be a great way to make extra money.
29. Become a Stella & Dot stylist
Do you love fashion and accessories? Stella & Dot is looking for aspiring fashionistas just like you to join their team as an independent stylist — no experience required!
As an independent stylist, you can make money by selling Stella & Dot jewelry and accessories through in-home Trunk Shows or online. You have the flexibility to set your own schedule so you can create a thriving business you love. Trunk Shows can bring in a few hundred dollars in sales and some bring in thousands of dollars!
To sign up, you'll need to invest in a starter kit, which costs $199. This will give you all the tools and training you need to become profitable. Plus, you'll also get $350 worth of free Stella & Dot jewelry and accessories — you get to choose! You can learn more about becoming a stylist here.
30. Make money as a virtual assistant
A virtual assistant provides services to organizations, companies or individuals. It can be a great way to make extra money online. Whether it's responding to emails, graphic design, or proofreading, there's a wide range of tasks a VA can offer.
Check out this in-depth guide on how to become a virtual assistant — even if you have no experience.
31. Make money as a freelance writer
Content is king and websites are always looking for new content to share with their readers. This is a good option if you're not ready yet to launch your own blog, but want to dip your toes into writing. As of May 2011, freelance writers earned a mean of $97,300 per year (or $46.78 per hour), according to the U.S. Bureau of Labor Statistics.
To help you stand out from the crowd and jumpstart your success, I recommend checking out 30 days or less to freelance writing success.
32. Get paid to hang out with dogs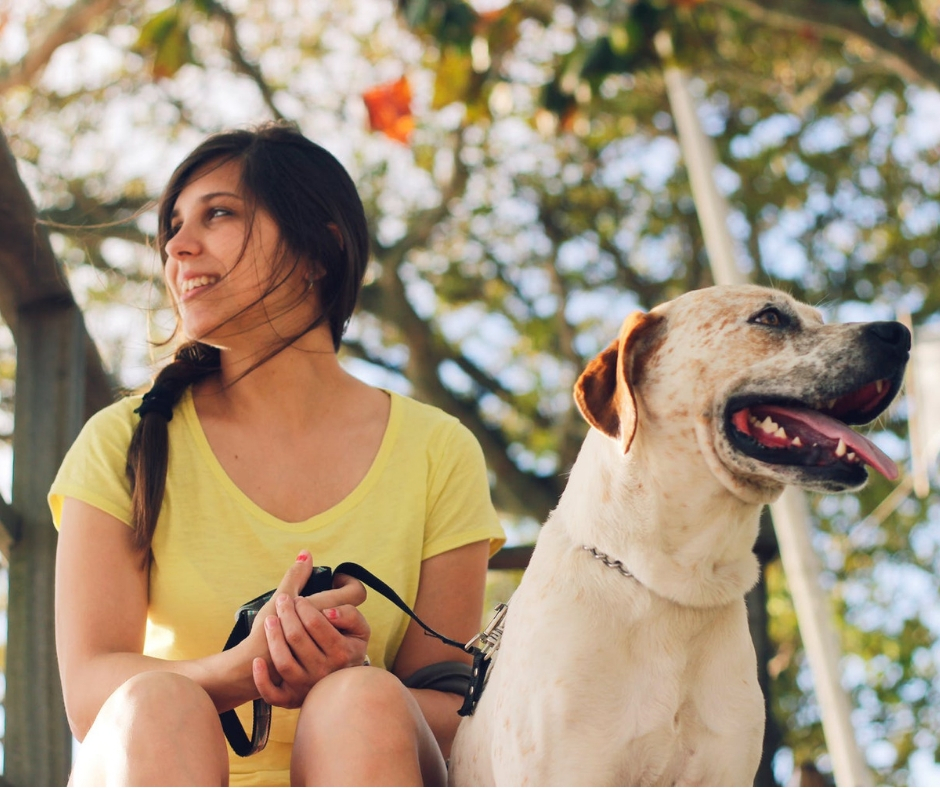 If you love hanging out with dogs, pet sitting through Rover might be your perfect side hustle. This online network connects dog walkers and sitters to dog owners in your area. The best part is, you get to set your own rates, so you can make sure you're charging a fair price. You can click here to learn more and sign up today.
33. Fiverr gigs
Fiverr is an online marketplace where anyone can sign up for free and sell services. This can be logo design, resume help, video creation, business card design, and so on. All you need to do is create a free account and set up your gig. You'll get notified when you get an order. Then you deliver great work and get paid.
34. Become a photographer
If you have a passion for taking photos, becoming a photographer can be a great way to make extra money. Whether you decide to work with clients or sell your photos online, there is always a demand for beautiful photos. Flat lays, lifestyle photos, and landscapes are popular on stock photo websites.
I recommend selling your photos on Shutterstock, Deposit Photos or iStock. These are both popular platforms to sell photos online.
If you'd like to improve your photography skills, I recommend checking out Pinch of Yum's Photography ebook. Even though her book is about food photography, her tips can be applied to any type of photography. This is a great resource for learning how to take amazing photos.
Final Note
As you can see, there are many different way you can start make extra money today. No matter what your skill sets are, there's an opportunity waiting for you to boost your income.
Making extra money can change your life and help you reach your financial goals faster. You'll get more freedom and build a healthier relationship with your money. You've got this!