Planning a trip to Montreal? Here are 16 things you need to know before visiting Montreal, Quebec!
Located in the Canadian province of Quebec, Montreal is the second largest city in Canada (and the 9th largest in North America).
It's a unique blend of the Old and New Worlds, where you can marvel at 18th-century architecture against its 21st-century skyline.
It's the perfect place to visit if you want to experience the charm of a European city without having to cross the ocean.
From indulging in its incredible food scene to shopping in its underground city, Montreal is a magical place that you'll quickly fall in love with.
But it's important to note that some of its laws and customs may be confusing when you're visiting for the first time. Here are some insider tips to help you plan an unforgettable trip to Montreal!
Related Posts: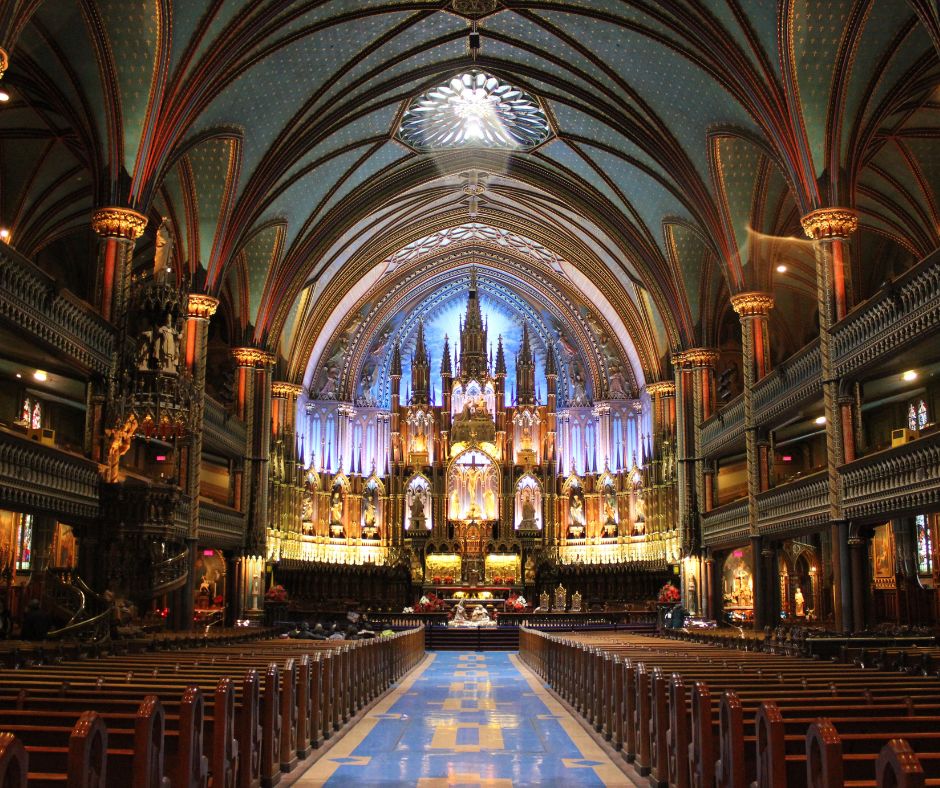 What to expect in Montreal for first-timers
Best time to go: The best time to visit Montreal is in the summer (June and July) and fall (September and October) when the weather is warm and there are tons of events happening.
Spring in Montreal is mild and sunny, but it's not uncommon to see snow in the early spring. Winters in Montreal can get extremely cold. But there are lots of great things to do in the winter if you don't mind the snow.
Best area to stay: Old Montreal is the best area to stay if you're visiting Montreal for the first time. Other areas you'll love include Downtown Montreal, Le Plateau Mont-Royal, The Village, and Mile End.
Best way to get around: The best way to get around Montreal is on foot. The city is very walkable. The Montreal metro is also a quick and easy way to explore the city.
If you want to give your feet a break, consider riding the Hop-On Hop-Off Bus Tour. This a fun way to get familiar with the different neighborhoods in Montreal.
Top 5 things to do in Montreal: La Grande Roue of Montreal, Notre-Dame Basilica of Montreal, Saint Joseph's Oratory of Mount Royal, and exploring Old Montreal.
What's Montreal known for? Montreal is famous for its bagels and poutine. It's also known for being the first city to hold the Olympics in Canada in 1976, Mount Park Royal, and being the birthplace of Cirque du Soleil.
Currency: Canadian dollars.
How to get from the airport to downtown Montreal
Montréal-Pierre Elliott Trudeau International Airport (YUL) is located about 13 miles outside of downtown Montreal.
To get from the airport to downtown, you have two options: Take a taxi or private shuttle, or take the bus.
Taxi / Private shuttle – This is the fastest and most comfortable way to enjoy door-to-door service from the airport to your accommodations.
Taking a taxi or private shuttle takes about 25 minutes to reach downtown.
Bus – A more cost-effective option is to take the 747 Express bus from the airport to downtown. The 747 Berri-UQAM terminus route takes about 45 minutes to 70 minutes.
What is the best area to stay in Montreal?
I've visited Montreal several times and these are my favorite areas to book my accommodations:
Below are 16 helpful travel tips to make the most of your time in Montreal!
1. Montreal is a bilingual city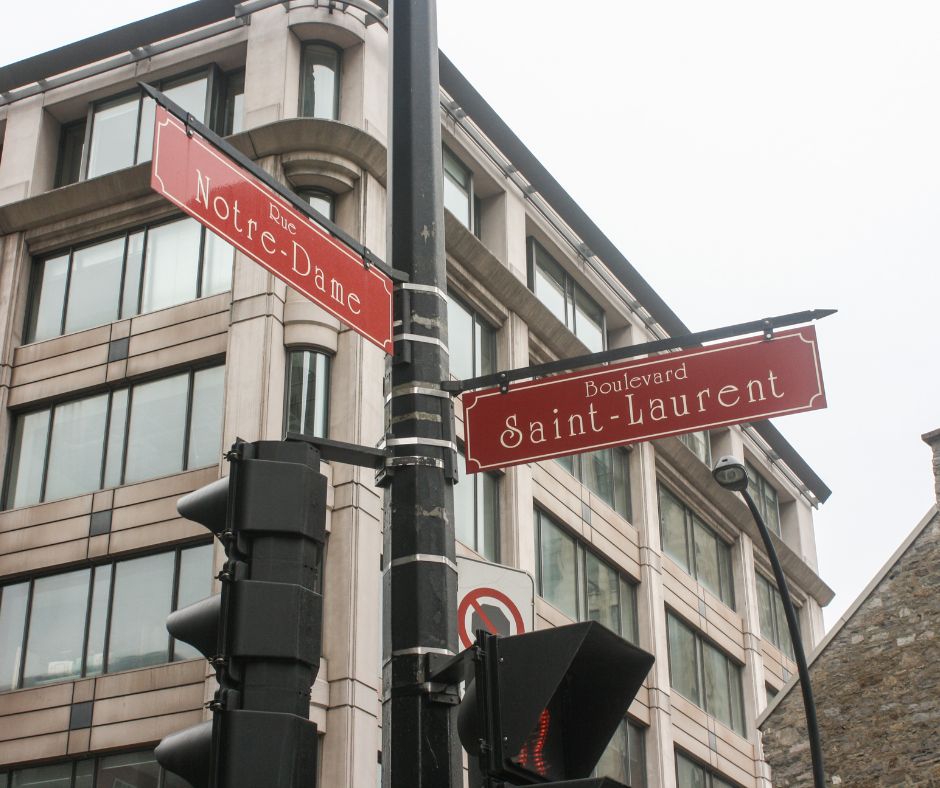 Montreal is the second largest primarily French-speaking city in the world. It's also the most bilingual city in Canada since nearly 60% of its population can speak both French and English.
You don't need to worry about whether or not you'll have trouble communicating with the locals. Most people in the tourism industry speak English and many restaurants have English menus available.
However, it's always a good idea to learn a few basic words in French as this is a sign of politeness, and the locals will always appreciate it.
Bonjour – Hello (Say this in the morning and afternoon)
Salut – Hello (This is another popular way to say 'Hello')
Bonsoir – Good evening
S'il vous plait – Please (It's always polite to say "please" and "thank you")
Merci – Thank you (You can also say "Merci beaucoup" which means "Thank you very much")
Bonne Journée – Have a good day (Your waiter may say this when you leave the restaurant. You can smile and reply with "Merci")
La facture – The bill (If you want to ask for the bill, say "La facture s'il vous plait")
2. You can't turn right at a red light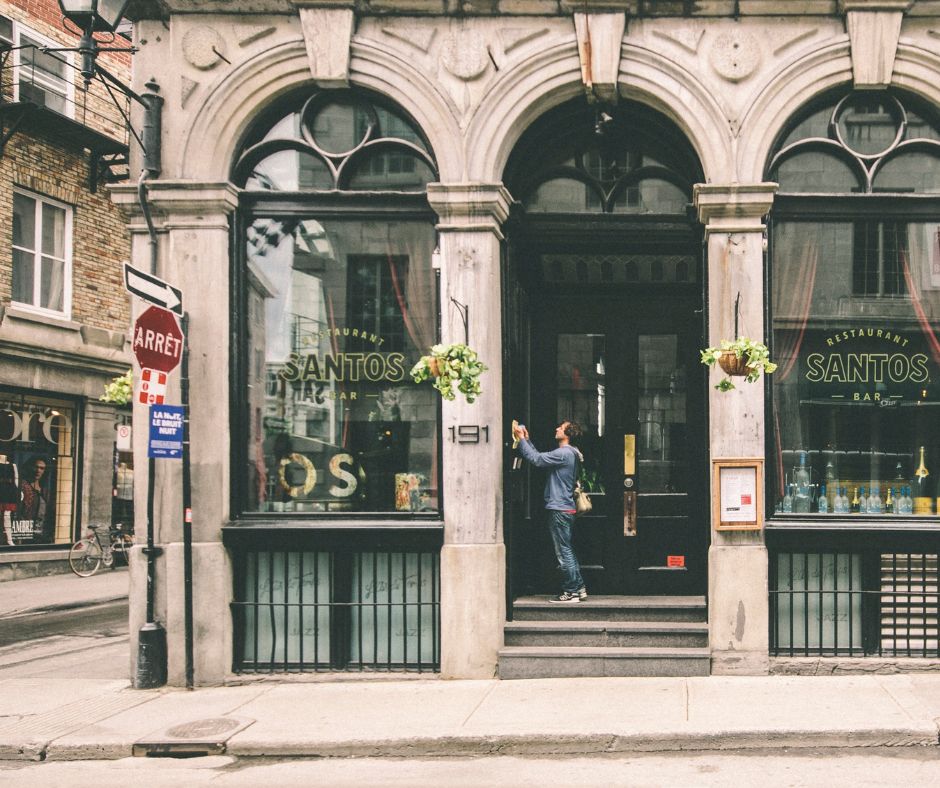 You can turn right at a red light everywhere in Quebec, except on the island of Montreal. A lot of visitors don't realize this when driving around Montreal.
Since Montreal prides itself on being a pedestrian friendly city, this law benefits pedestrians and cyclists by putting their safety first.
3. The city comes alive during the summer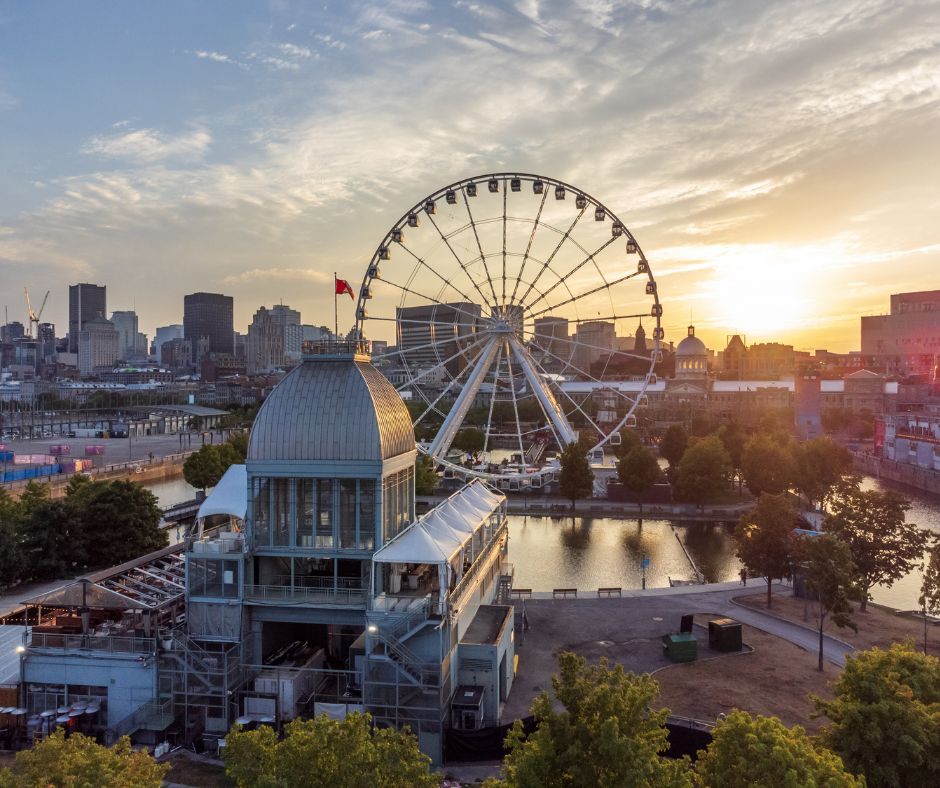 While there are fun events taking place all year long in Montreal, summer is the most popular (and best time) to visit the city.
Montreal is known for its festivals, with the Jazz Festival being the most well-known. No matter which neighborhood you visit, chances are you'll find yourself in the middle of a lively event or open-air market.
When planning your trip to Montreal, I recommend checking the city's event calendar to see what's on so you can make the most of your holiday. Below are some of the popular festivals to check out:
Just for Laughs – The largest international comedy festival which happens for two weeks in July.
Montreal International Jazz Festival – The world's largest celebration of Jazz, which takes place in Montreal every summer.
Osheaga – A three-day outdoor music festival that takes place every August.
Montréal Pride – Celebrate Montreal's LGBTQ communities for a full two weeks during this collection of events.
St-Ambroise Montreal Fringe Festival – A 20-day event where you can watch a variety of over 800 stand-up and theatre performances.
Festival International Nuits d'Afrique de Montréal – A festival which celebrates African, Caribbean and Latin American music.
Igloofest – If you want to brave the cold winters in Montreal, check out this outdoor electronic music festival.
4. Montreal has excellent public transportation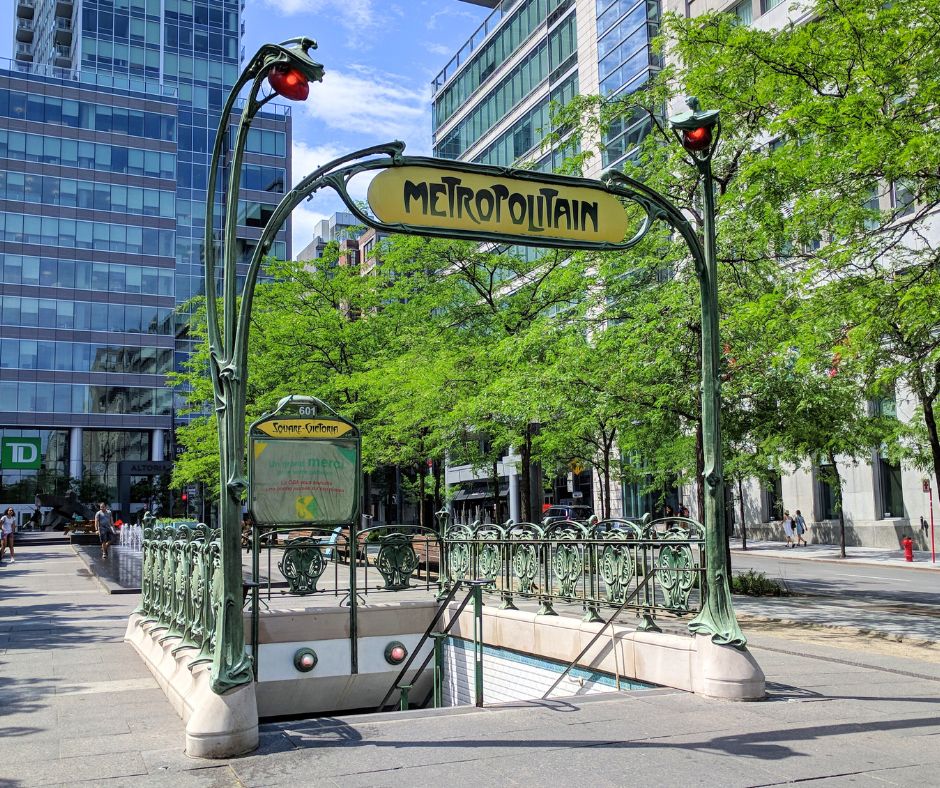 The "metro" in Montreal means subway. It's officially known as the STM (la Société de transport de Montréal).
Besides walking, riding the metro is the best way to get around the city. It's safe, affordable, and reliable. There are four Metro lines which are named by color.
Orange Line – This line travels east to north between Ville St-Laurent and Laval.
Green Line – This line travels through the commercial section of downtown Montreal underneath Boulevard de Maisonneuve.
Blue Line – This line travels north of downtown Montreal and connects to the Orange line at Snowdon metro.
Yellow Line – This line travels across the water and connects to both the Orange and Green lines.
While the metro will take you to most places in the city, the STM bus is good for traveling beyond the city center to the suburbs and airport.
If you're not comfortable riding public transportation, below are some other ways to get around Montreal:
Hop-On Hop-Off Bus Tour – If you're visiting for the first time, this is the perfect way to get familiar with the city.
It's fully narrated so you can learn helpful information and it'll take you around to all the popular neighborhoods, landmarks, and attractions.
Bike – Montreal is a great place to bike. With over 901 km of bike lanes, this makes it easy to travel all over the city, parks, and along the river.
Taxi / Uber – Taxis can be a safe and reliable way to get around Montreal, but they're expensive. I only recommend taking a taxi or Uber if absolutely necessary, especially if you're traveling on a budget.
5. Moving day is on July 1st
July 1st is Canada Day. But in Montreal, it's also known as moving day. This is when the majority of residential leases begin and end in Quebec.
Moving day is a well-practiced tradition, but it's also one of the most hectic days of the year. If you're visiting the city during this time, avoid driving and plan accordingly.
6. There are two taxes in Quebec
Other provinces in Canada have a Harmonized Tax, but Quebec charges two taxes (one on top of the other).
This tax will be shown on your bill as: 5% GST (Canada) and 9.975% PST (Quebec).
7. Montreal is known for its delicious food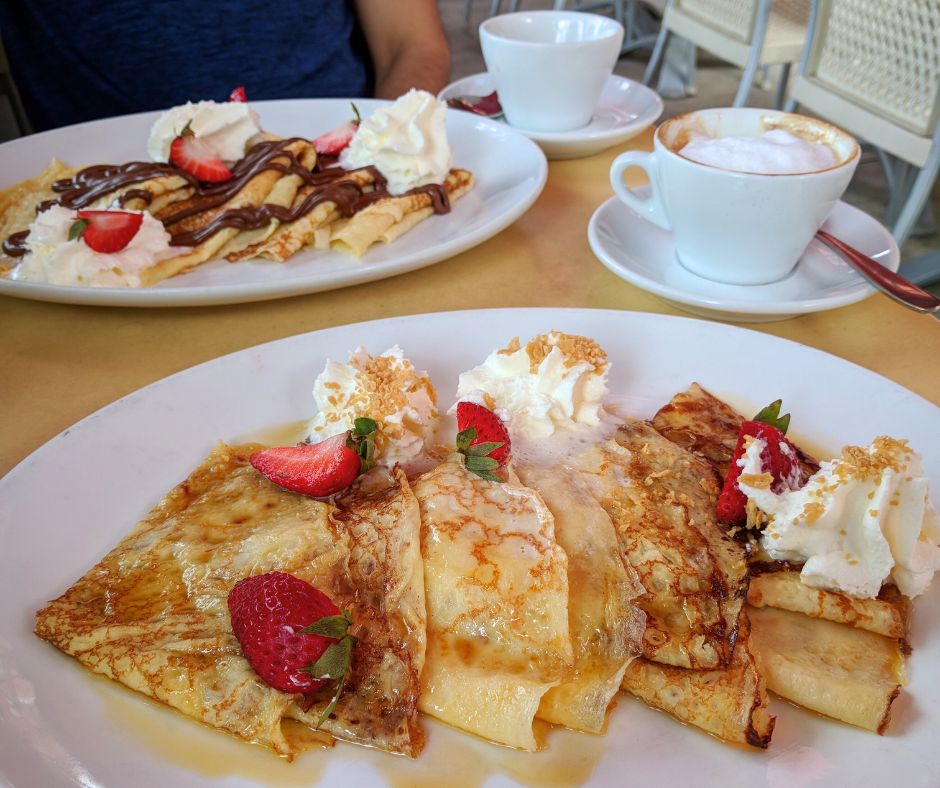 If you want to find the best food in Canada, head to Montreal! The city's culinary scene is known for its smoked meat sandwiches, fresh bagels, and poutine (which is Canada's comfort food).
For smoked meat sandwiches, check out Schwartz's Deli, Delibee's, and Snowdon Deli.
For bagels, check out St-Viateur Bagel, Fairmount Bagel, or Bagel St-Lo.
For poutine, check out Chez Tousignant, Chez Claudette, and Greenspot.
Montreal also has tons of great bistros and spots for brunch. If you feel like something sweet for breakfast (or a snack), I really love Juliette et Chocolat.
8. W33d is legal
W33d is legal in Canada, and you can buy it for recreational consumption. But it's important to be aware of the rules first.
The legal age to possess or purchase w33d is 21 years old. You can purchase w33d in any of the legal shops within Canada, but smoking is not permitted in any indoor public space.
9. The legal drinking age is 18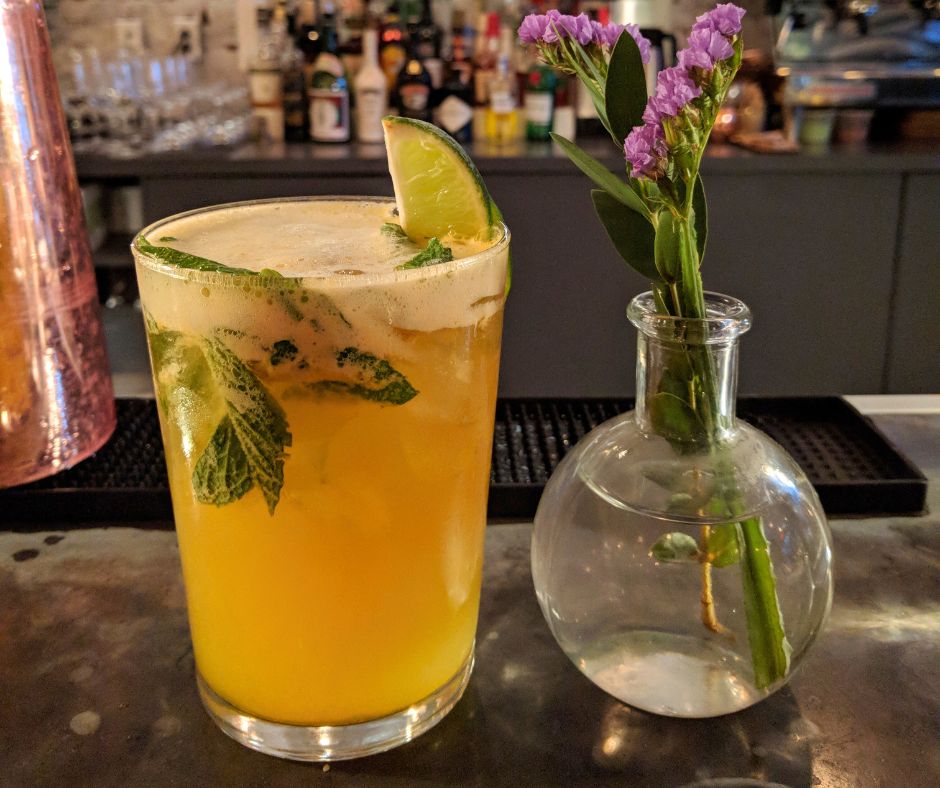 In most of Canada, the legal drinking age is 19. But in Montreal, the legal drinking age is 18, which is why many young people love visiting.
Besides its festivals, Montreal is known for being a party city. You'll find tons of bars, pubs, and clubs throughout the city, which is great for students and bachelor / bachelorette parties.
10. Quebec beer is slightly stronger than other beers
Speaking of drinking, Montreal is known for its variety of microbreweries, which is perfect for beer lovers.
But you'll want to pace yourself, especially during happy hour because most beers are over 6%. Montrealers like their beer strong and it's not unusual to find beers over 10% in the city.
11. A "Dep" is a convenience store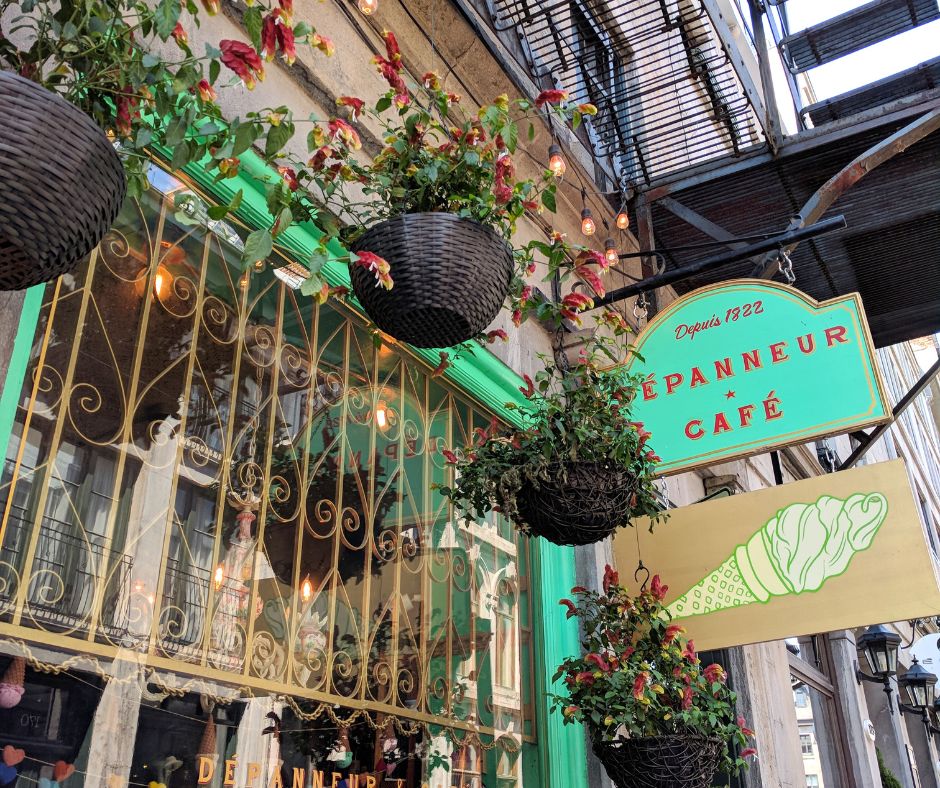 "Dep" is short for the French word "depanneur", which refers to a convenience store or corner store. This is a place where you can pick up snacks, cigarettes, and affordable wine or beer.
If you're in Old Montreal, check out Le Petit Dep, which will be hard to miss with its charming aqua-green façade.
Here you'll find local products for sale such as high-quality souvenirs, coffee, art, and tasty food.
12. "5-à-7" means "Happy Hour"
During the week while exploring Montreal, you'll see signs in front of pubs and bars sharing 5-à-7 or cinq-a-sept deals.
This is Montreal's way of advertising happy hour, which is available all year long. In the summer months, you can sit on the outdoor terraces, which are lively with people and music.
13. Montreal is an island
The island of Montreal is the largest island in Hochelaga Archipelago, which is comprised of 235 islands and the second most populated river island on the planet.
The best way to get a beautiful birds-eye view of the city's layout is to take a helicopter tour of Montreal. This is a really unique experience that makes for lasting memories.
14. There's an underground city in Montreal
If you want a break from the hot summer sun or the freezing snow, head to Montreal's Underground City. The is a pedestrian friendly space under the heart of the Montreal, which connects metro stations to shopping plazas for over 33km (20.5 miles).
15. Montreal has tons of great outdoor space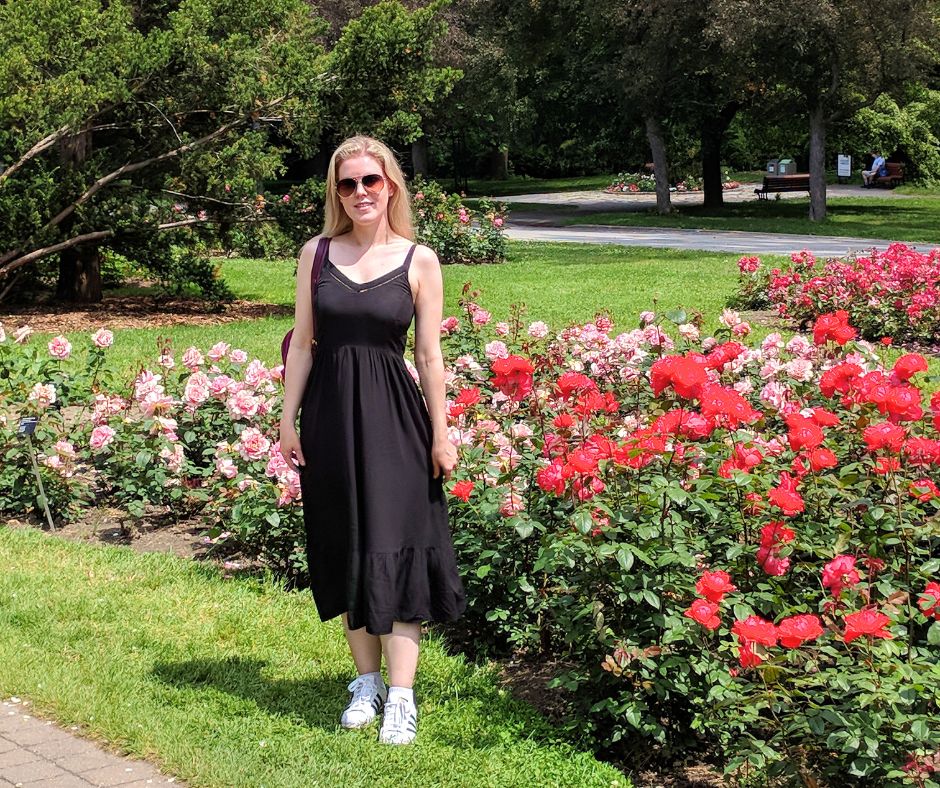 If you want to escape the hustle and bustle of the city, there's no shortage of green space and parks in Montreal. Below are some great spots to visit:
Parc Jean-Drapeau – This is the third largest park in Montreal, and it was the site of the 1976 Olympics.
Mount Royal – This park is busy all year long with activities. You can ice skate, snowshoe, bird watch, or hike up to the top to see an incredible view of Montreal.
Lachine Canal – This 13.5-km path runs between the Old Port and Lake Saint-Louis. This path is popular for walking and cycling.
Not too far from the canal path, you'll find Atwater Market, which is a great spot to buy picnic items to enjoy by the water.
16. Bring your walking shoes
If you're visiting Old Montreal, you'll have to navigate cobblestone streets and narrow sidewalks. Make sure to wear comfortable walking shoes. The streets can get congested, especially during peak season.
---
Visiting Montreal for the first time FAQs
Can you get around Montreal without speaking French?
Yes, you can easily get around Montreal without speaking French. Even though French is the official language in the province of Quebec, the majority of people in Montreal can speak English quite well. It would be greatly appreciated though by the locals if you can say "Bonjour" (Hello) and "Merci" (Thank you).
Is 2 days enough for Montreal?
Two days is enough time to see the main landmarks and attractions in Montreal. But if you don't want to feel rushed, you can easily spend a week exploring the different neighborhoods in Montreal and taking day trips.
How many days is enough for Montreal?
3 days is the minimum amount of time to get a good feel for the city and see the main highlights of Montreal. Ideally, you'll want to stay a little longer so you can explore the different neighborhoods and use Montreal as a base to visit more places in the Quebec province.
What do I need to cross into Montreal?
If you're entering Canada from the United States, U.S. citizens are encouraged to show a U.S. passport.
If you don't have a valid passport, you can show a photo ID and proof of U.S. citizenship (such as a birth certificate, naturalization certificate, or expired U.S. passport). U.S. citizens who are entering Canada from a third country must have a valid passport.
Can you get around Montreal without a car?
Yes. Montreal's public transportation makes it easy to get around anywhere in the city. The pedestrian-friendly streets also make it a very walkable city. There's no reason to drive a car when visiting Montreal.
Do you need a passport to go to Montreal from Toronto?
You do not need a passport to go to Montreal from Toronto. If you're flying between provinces in Canada, you just need to provide a Canadian identification document. A passport is only required for U.S. citizens to enter Canada.
Is it better to stay in Old Montreal or Downtown Montreal?
Old Montreal is the best area to stay for first-time travelers since it's close to all the main tourist attractions. However, if you're looking for great shopping and dining, then Downtown Montreal is a better area to stay than Old Montreal.
What is the prettiest street in Old Montreal?
Saint Paul Street is the oldest and most beautiful street in Old Montreal. Here you'll find picturesque buildings filled with shops, restaurants, and galleries.