Montreal is the perfect weekend destination. Even though I'm Canadian, whenever I travel to Montreal, I feel like I'm in a completely different country. From the predominance of the French language, to the beautiful cobble stone streets of Old Montreal, there's no other city like it in North America!
Some visitors say that Montreal reminds of them Europe and others say that it feels like a beautiful combination of both the old and new world. I think you'll just have to visit and experience the charm of Montreal for yourself!
If you're traveling to Montreal for the first time, I recommend spending at least 2 full days in Montreal to explore the city. If you have more time to spare, that's awesome! You may also want to check out Quebec City as well, which is another lovely city in the French-speaking province of Quebec.
Montreal is a very accessible city. There is really no reason to rent a car since their underground Metro and bus system makes it easy to get around.
This Montreal weekend itinerary is budget-friendly. It includes tips for how to see the city's top attractions on a budget, how to save money on Montreal accommodations, and affordable restaurant recommendations.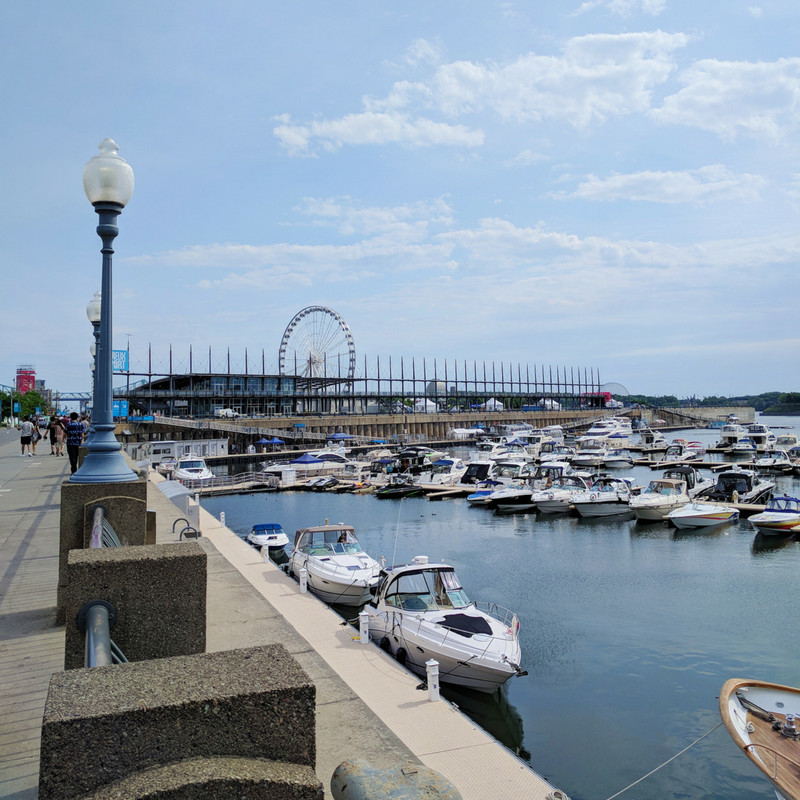 Things to know before visiting Montreal
Montreal is Canada's second largest city (Toronto is #1).
The Port of Montreal is one of the largest waterways in the world
French is the city's official spoken language, but most people speak English as well.
A "Dep" is a convenience store. Short for "Dépanneur"
The legal drinking age is 18 (the legal drinking age is 19 in the rest of Canada)
If you're driving, you can't turn right on a red light
Best ways to save money in Montreal
Accommodations
Look for affordable accommodations on Airbnb (You can click here to get a $45 CAD coupon for your next stay)
Search for hotel discounts on Hotwire
Sightseeing
Look for discounts on Viator
Consider getting the Montreal Passport (Enjoy access to 23 popular attractions + activities)
Transportation
Take the Metro instead of taxis
Consider taking the Montreal Hop-on Hop-off Bus Tour. This is an excellent way to see the top sights in the city.
Avoid renting a car. Montreal is a very walkable city and its Metro is convenient.
Food
Try to avoid eating at traditional French restaurants since these can be quite expensive
Consider eating at Montreal's delicious vegan or ethnic restaurants (very affordable)
Search for top-rated restaurants in your price range on Yelp / TripAdvisor
Montreal Itinerary: Day One
Start your morning by taking the Metro to Pie-IX station. Our Airbnb was in Old Montreal, so we bought a 2-trip ticket. A 2-trip ticket saves you money and you'll avoid waiting in line again to purchase another ticket.
For breakfast, head to Bistro Le Valois, about a 14-minute walk from the Pie-IX metro station. During the warmer months, you can enjoy a beautiful breakfast on the patio. The portions are generous and affordable. I ordered the French crepes with maple syrup and my fiancé ordered the French crepes with Nutella.
After breakfast, head to the Montreal Botanical Gardens. Here you'll find one of the most beautiful gardens in Canada. Great for garden lovers or botany buffs! My favorite area is the Chinese Gardens. It's so pretty there that you'll want to stop for awhile to take it all in. You can get FREE entry to the Montreal Botanical Gardens with the Montreal Passport.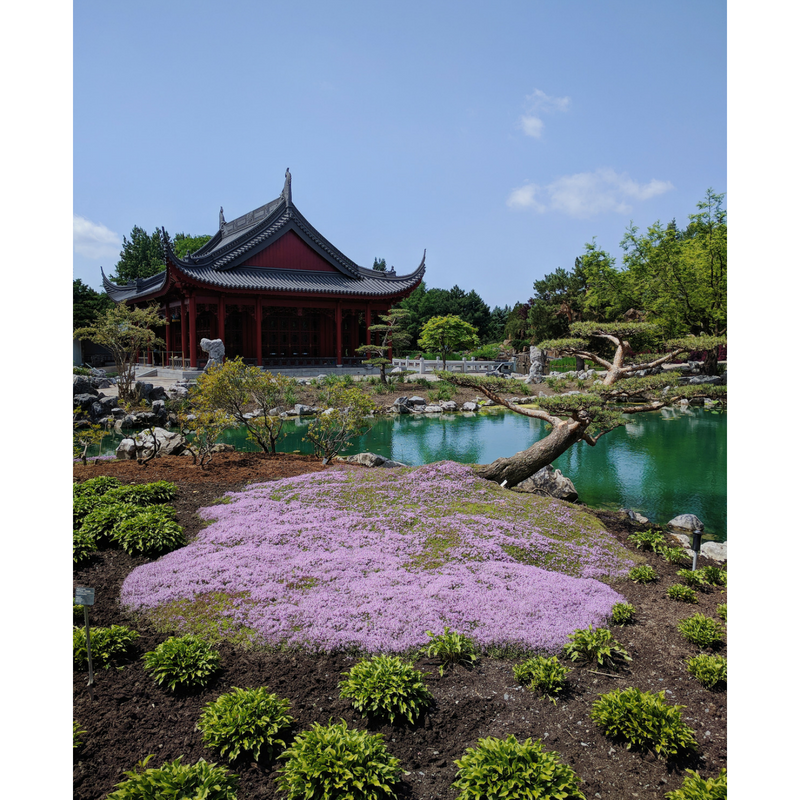 Included in your admission ticket is access to Montreal's Insectarium. It's one of the largest insect museums in North America and fun for kids and adults alike. (Plan to spend 2 hours exploring the Montreal Botanical Gardens and Insectarium).
After enjoying the gardens, you can enjoy an incredible view of Montreal from the top of the Montreal Tower Observatory. At 165 meters high with a 45-degree angle, this is the tallest inclined tower in the world. At the top of the tower, you can experience 360º panorama views. You can also enjoy a FREE tour of the Olympic Stadium with the Montreal Passport.
Head to Old Montreal and grab a delicious lunch at Pub Saint Pierre. Exit at Square-Victoria–OACI metro station and walk about 9 minutes to your destination. Their Veggie Pad Thai is super yummy and goes great with one of the local beers they have on tap.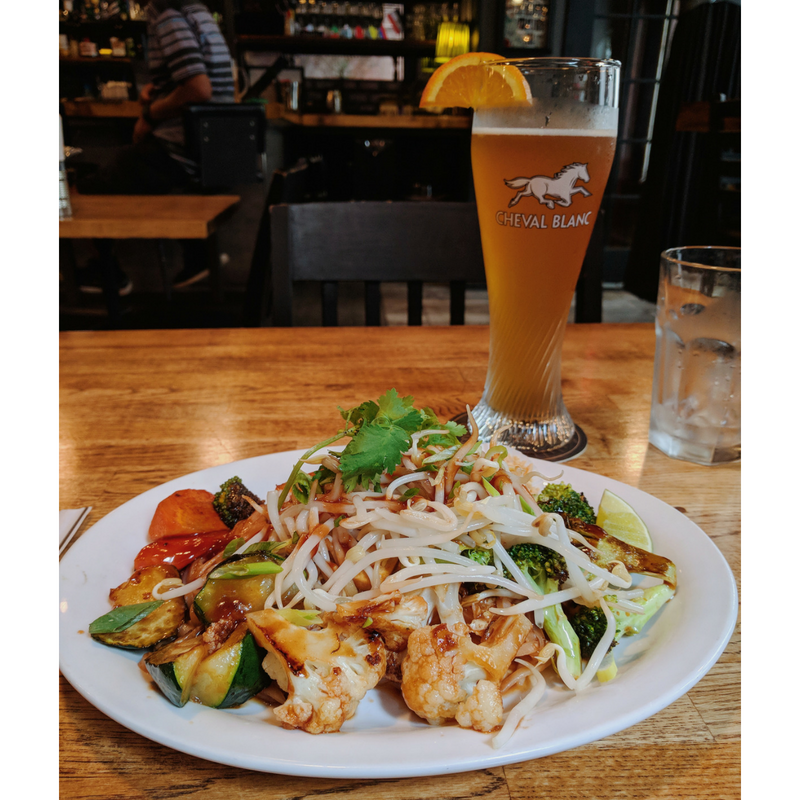 Montreal Restaurant Etiquette: While most people are bilingual in Montreal, knowing how to say a few phrases in French can be helpful.
– Bonjour – Hello (This is said in the morning and afternoon)
– Salut – Hello (This is another popular way to say 'Hello')
– Bonsoir – Good evening
– S'il vous plait – Please (It's always polite to say 'please' and 'thank you')
– Merci – Thank you (You can also say "Merci beaucoup" which means 'Thank you very much')
– Bonne Journée – Have a good day (Your waiter may say this when you leave the restaurant. You can smile and reply with "Merci")
-La facture – The bill (If you want to ask for the bill, say "La facture s'il vous plait")
After lunch, this is the perfect time to explore Old Montreal. Don't be afraid to get lost as you wonder the cobble stone streets. If you're still hungry, grab a sweet treat from Le Petit Dep or Mlle Catherine.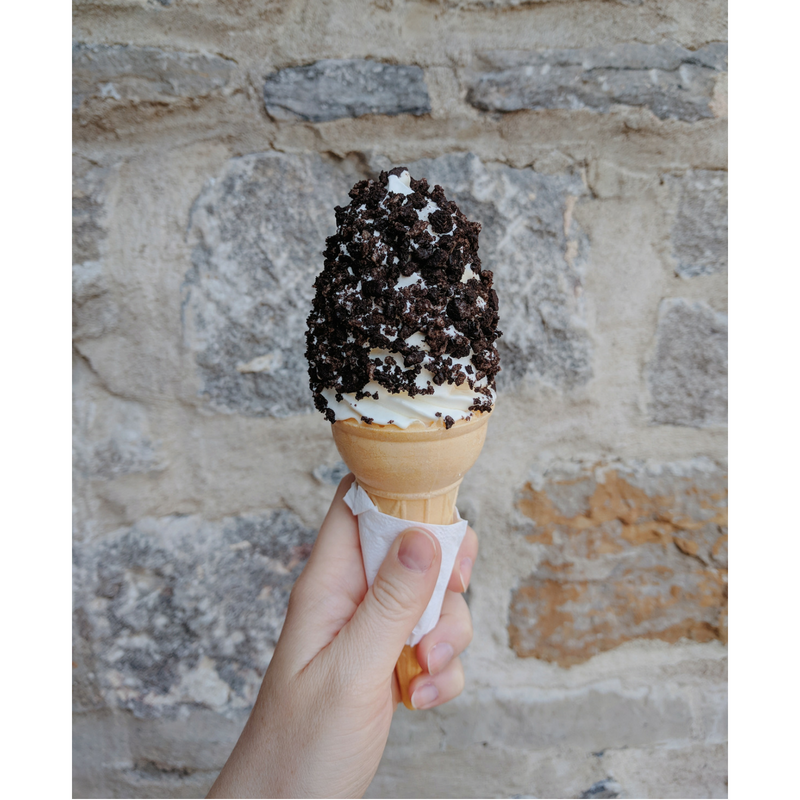 Make your way to Notre-Dame Basilica. This is one of the oldest examples of Gothic Revival religious architecture in Canada. You can explore the church yourself, take a guided tour, or experience an impressive light show in the evening. I personally did not attend the light show, but you can see a video of what to expect.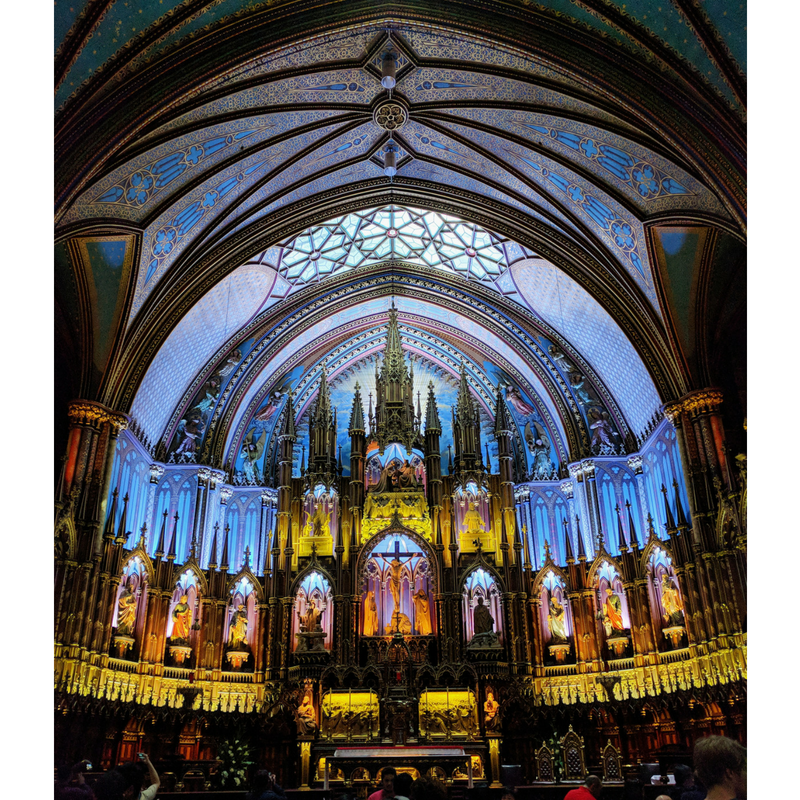 After visiting the Notre-Dame Basilica, make your way over to Place Jacques-Cartier. This is one of the most popular squares in Montreal and a great place to people watch. Here you'll find Parisian-style "terraces", stalls selling handmade goods, cute shops, and street artists.
For dinner, I recommend LOV Restaurant. My fiancé and I agree that this was one of the best dinners he had during our trip. Their hand-crafted cocktails are amazing and I really enjoyed the Big LOV Burger. You'll want to make a reservation as this restaurant is popular on the weekends.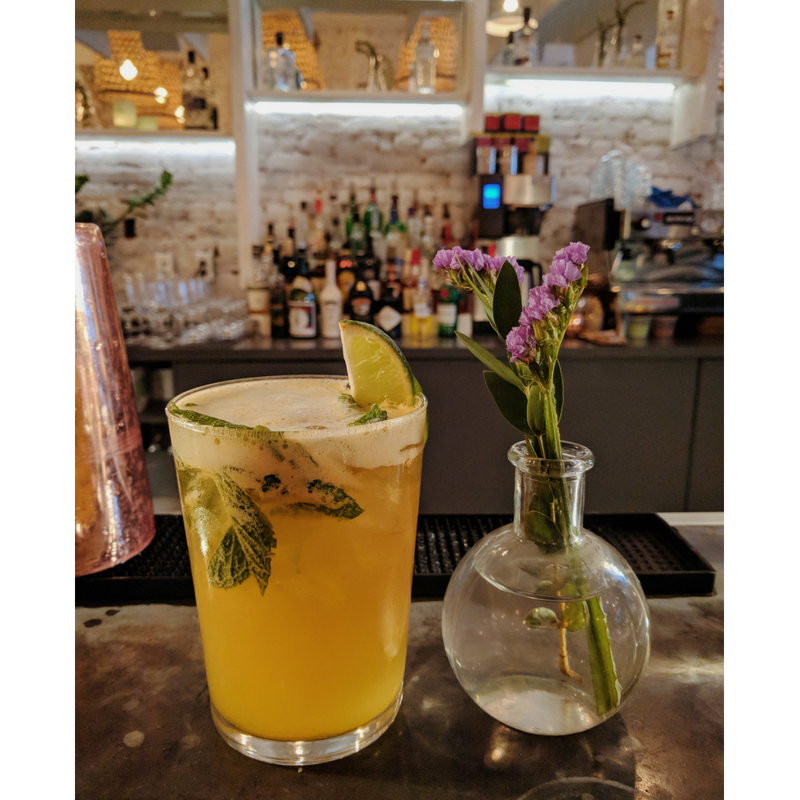 Montreal Itinerary: Day Two
Start your morning by enjoying a yummy breakfast at Olive et Gourmando. This is a popular breakfast and brunch restaurant in Old Montreal. Call ahead and put your name on the list to avoid waiting in line for a table.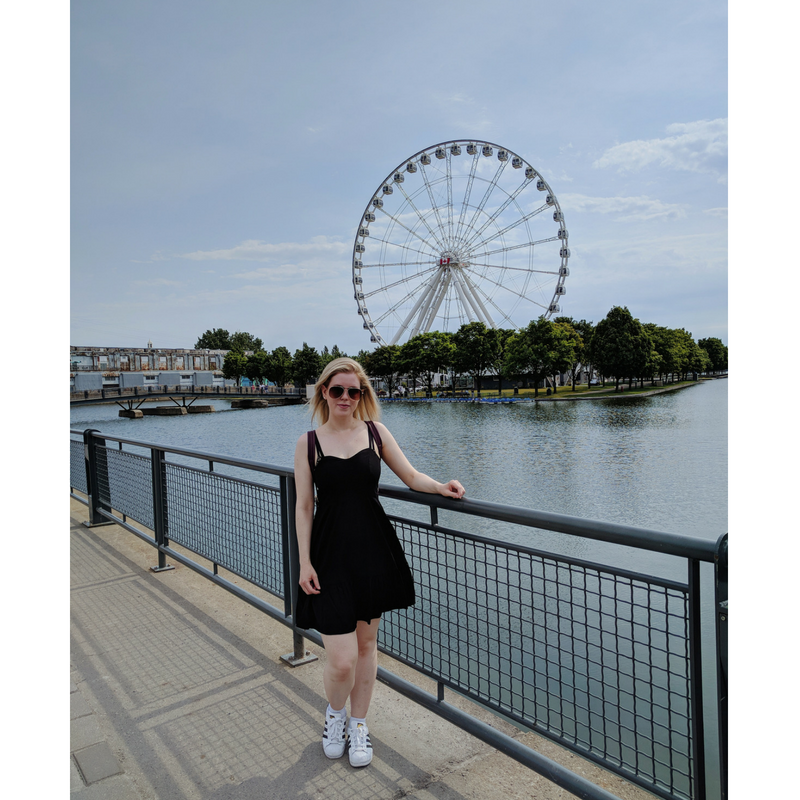 After breakfast, make your way down to the Old Port. This is one of the largest waterways in North American and a fun spot to visit during the warmer months. Here are a few activities that may peak your interest:
Grab lunch at Pizzeria NO.900. This is the best spot in Montreal to get pizza and prices are affordable too.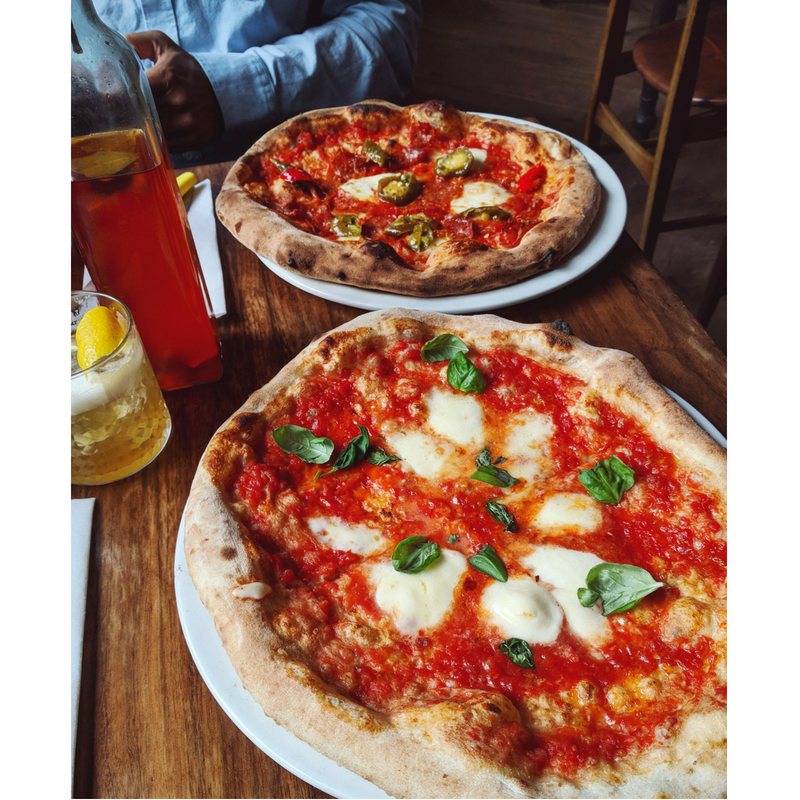 After lunch, head to Saint Joseph's Oratory of Mount Royal. This one of Canada's largest churches and has one of the largest domes in the world.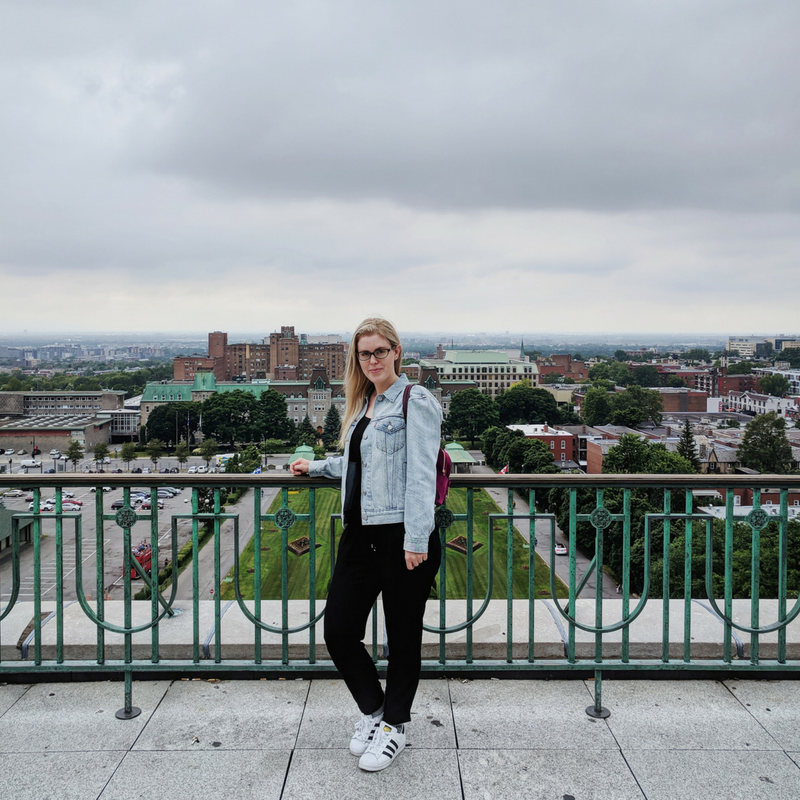 Enjoy dinner at Aux Vivres. This is a cute spot in the Westmount neighborhood of Montreal. Rue Sherbooke offers some nice shopping if you're interested in browsing the stores.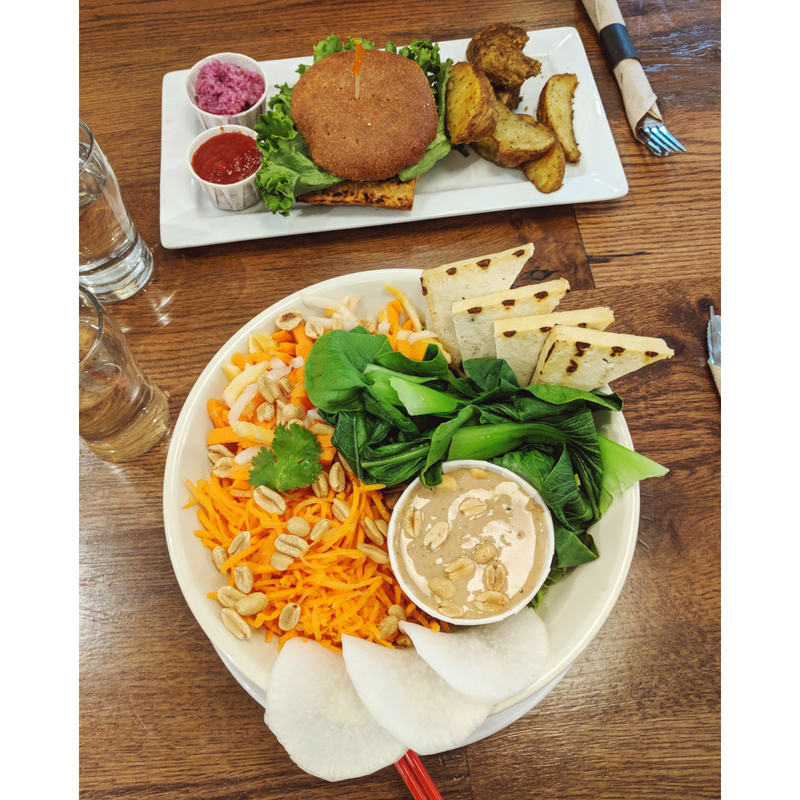 Head to the Mount Royal lookout to enjoy a beautiful view of the city. This is a nice spot to see the sunset (or sunrise if you're up early).
Have more time to spare?
Here are some more fun things to do in Montreal:
This is a favorite market for locals and chefs alike. Here you can see a variety of fresh products. Pick up a few essentials and have a delicious picnic at a nearby park.
Walk through replicas of four ecosystems found in the Americas. This is fun for both kids and adults alike.
You can visit Montreal's historic sights on this guided walking tour including Notre-Dame Basilica, Place Jacques-Cartier, Bonsecours Market, Montreal City Hall and Champ de Mars (to name a few).
Eat your way through Old Montreal on this fun food tour. Enjoy food at classic French bakeries, cheese shops, smoked-meats, and more.
Over to you — what are your favorite things to do in Montreal?