Booking cheap flights today is almost like a science. You may see a good rate in the morning, and within a few hours it can quickly double in price. In fact, airlines often fluctuate their prices throughout the day to help fill empty seats.
As a frequent traveler and having handled the corporate travel bookings at my previous job, I've picked up a few travel tricks and money-saving hacks along the way.
Here are 23 secrets to booking cheap flights.
Related Posts: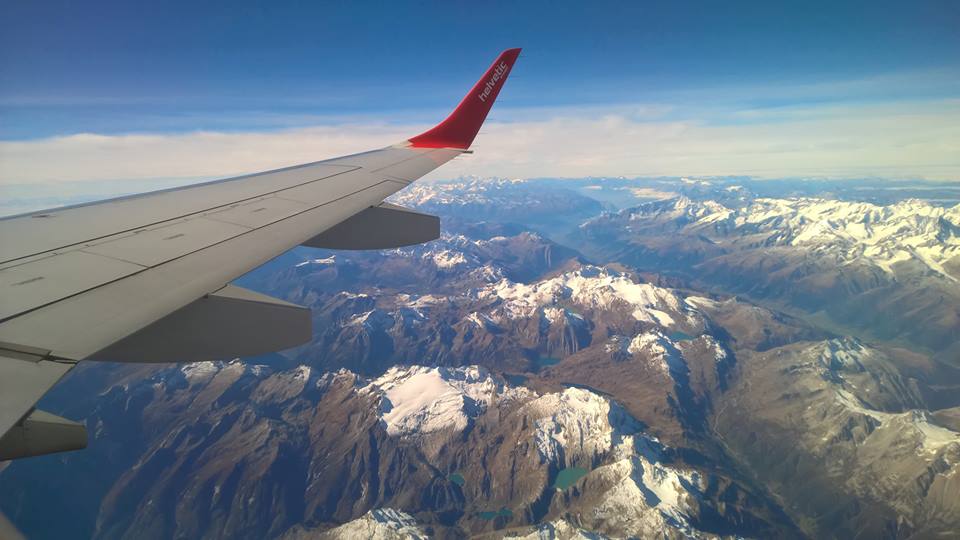 1. Plan ahead and be patient
Planning ahead is the first step in finding cheap flights. That doesn't mean you won't be able to find last minute discounts, but you'll have more options and flexibility to score cheap flights when you plan ahead.
This means that if you wish to travel in spring, you should start checking prices in the fall or winter season.
Tips for planning ahead:
Check travel websites for prices first thing every morning (around 9:00am) and in the evening (after 6:00pm).
Sign up for email alerts. I like using Skyscanner for this tool as this allows me to see how the price fluctuates (up or down) and know when the cheapest fight is available.
Start your search three months before your trip. As a general guideline, the cheapest flights can be found at least 47 days before the departure date.
2. Search incognito
Always search for flights in incognito or private browsing mode to get the lowest price. Sometimes there is no difference in price when searching in incognito mode, however I always recommend comparing rates before booking your flight.
When searching for flight prices on Skyscanner, which is my go-to travel website, you don't have to worry about searching in incognito mode. Skyscanner doesn't implement cookies or use any type of tracking system on flight searches.
They display prices based on what travel providers (online travel agencies and airlines) tell them. This ensures that you are getting the best price whenever you search for flights with Skyscanner.
3. Search tickets one at a time
Even if you're traveling with a group, sometimes airlines can sell multiple airfare classes at different prices.
For example, if you're traveling as a pair and there is only one seat left in the lowest fare class, the website will usually show the highest fare class for both tickets.
However if you search each ticket separately, the website may show a cheaper rate. This can help at least one person – if not both of you – save money on your flights.
4. Delete your browser history and cookies
You're not crazy if you've seen the price of a flight change after searching it a few times. Travel websites and airlines will remember your search, and this might cause prices to actually increase.
Always delete your browser history and cookies before searching for flights. Your best bet is to search in incognito or private browsing mode (as mentioned in tip #2).
However, you don't need to worry about deleting your browser history and cookies when searching for flights on Skyscanner since they don't implement cookies or any tracking system. This why I always recommend using Skyscanner to find the lowest flight price.
5. Check the airline's direct website
While third party travel websites can be great, sometimes the best-unadvertised deals are found directly on the airline's website.
My must-have carry-on accessories:
Click the product to shop
6. Join the email list of your favorite airline and third party travel website
I recommend signing up for email promotions offered through your preferred airline and third party travel website. This allows you to receive special offers as soon as they go live online or exclusive offers for email subscribers.
7. Check departures/ arrivals from alternative airports
Some major cities have multiple airports within close proximity. For example, New York City has three main airports which visitors can choose from: LGA, JFK and EWR.
Prices can vary significantly based on which airport you choose, so it's important to always compare rates.
One thing to keep in mind though is to determine if flying into an alternative airport is worth the savings.
For example, if you're traveling to New York City and fly into EWR, you will have to pay for New Jersey transit (or taxi) to get to Manhattan.
The savings that you got from flying into EWR may quickly disappear by the time you factor in the ground transportation costs to get into Manhattan.
8. Follow airlines and third party travel websites on Social Media
One of the great features about social media is that airlines can use these platforms to share special travel promotions with their followers.
Sometimes an airline will offer a special promotion code through their Twitter or Facebook page, so it's important to follow along with them online.
9. Bundle your flights, hotel and car rental
Bundling your trip on websites like Expedia can help you save up to $300. These savings can provide more room in your travel budget for sightseeing, entertainment, dining out and shopping.
10. Or don't bundle your flights, hotel and car rental
While great deals can be found when you bundle your trip, sometimes this is not always the case. Always compare prices to determine if bundling or booking separately is more cost effective.
Skyscanner also offers the option to check hotel prices.
For hotels, I personally like to book through Hotwire to find cheap rates. Or if I'm traveling abroad, I'm a big fan of using Airbnb. I've used them several times when traveling around Europe and LOVE them!
You can click here to get a free coupon to use for your next Airbnb booking!
11. Mix and match airlines
Sometimes booking a round trip or multi-city trip with the same airlines can save you money, however this is not always the rule.
Always compare prices to determine if you're getting the cheapest flight when you book with one airlines vs. multiple airlines. The easiest method to compare prices is using a third party website, such as Skyscanner, which will list the cheapest flight combination for your chosen dates.
12. Fly on the cheapest day of the week
Travelling on Tuesdays, Wednesdays and Saturdays are usually the cheapest days of the week. Also, searching mid-week for flights produces the best deals too.
From my personal experience, I also find that Thursday can sometimes offer a good price as well.
Days that tend to be the most expensive are Mondays, Fridays and sometimes Sundays. Airlines know that most business trips take place between Monday and Friday, which is why it tends to be more expensive to depart Monday and return on Friday.
However, business travelers have started to recently fly out on Sunday, rather than Monday to try and get a better rate on airfare, but this isn't always the case.
13. Fly during off-peak hours
Sure you may already know that flying after 8:00pm is usually cheaper than flying during the day. But you can also score a deal by taking an early morning flight as well (between 5:00am and 7:00am).
14. Fly indirect
While nonstop flights are usually preferred, sometimes you can save a significant amount by choosing a 1-stop flight.
A 1-stop flight may also give you more options.
For example, I just recently booked flights to Victoria, BC and the only direct flight from Toronto arrives late at night. Instead, I picked a 1-stop flight that arrives in Victoria by noon, which also saved me over $100.
You may also decide to choose a flight with a long layover, which can allow you to explore the city as an added bonus.
15. Fly during the shoulder or off-season
Flying during the shoulder or off-season can lead to significant savings.
I was able to score a great 7-day vacation package to Paris in February for only $1,000 CAD (which included flights, hotel and taxes).
This was a lot more affordable than traveling during the summer months and traveling during the off-season tends to be less busy too—which is a win-win for me.
The take-home point is to be flexible with your travel dates, as prices can fluctuate significantly throughout the seasons.
16. Save money on checked baggage
Most airlines now charge you $25-$60 each way to check your luggage, and they will also charge you extra if it's over the weight limit. You can avoid this by packing lightly and wearing your heavier items on the plane.
If you're traveling with a close friend or significant other, consider sharing a suitcase with them. This can save you $50+ together on baggage costs.
Another option is to bring carry-on luggage only if you're going on a short trip, such as a weekend getaway. Most hotels offer basic toiletries, and you can bring travel-sized items with you on the plane (provided they meet the TSA liquid guidelines).
17. Bring your own food
Many airlines now charge for food on board. Save money by bringing your own snacks from home instead of buying them on the plane. I promise that your own food will taste a lot better too.
18. Shop around for travel & health insurance
I always recommend having travel or (extra) health insurance for your trip, however the one offered when you book your flights isn't always the best rate.
Sometimes your work place might offer travel or health coverage, which is included in your benefits package. You can also purchase insurance through your bank for the year — which is what I currently do.
If you are over 40 years old (or have a history of health issues), I recommend purchasing extra health coverage (even if you're already covered through work).
Unfortunately we can never predict what might happen while we're traveling, which is why it's always important to be prepared.
19. Avoid paying for seat selection (if possible)
While advanced seat selection is sometimes included in your airfare, some airlines charge a fee to select your seats.
Unless you're particular about where you sit on the plane, I recommend skipping this step when booking your flights. Instead, check-in 24 hours before your flight, which allows you to make your seat selection for free.
20. Sign up for a frequent flier program
Frequent flier programs are great for scoring free flights and upgrades.
Even if you're not a frequent flier I recommend signing up for an airline rewards program. You can earn points by shopping at partner stores, taking advantage of special email offers (sign up for their newsletter) and by flying of course.
21. Get a travel credit card
If you enjoy traveling, then I urge you to get a credit card that offers travel rewards. There are many to choose from today with no annual fee, and this allows you to collect points on your everyday purchases, which can be used to get a free flight.
I always use my travel credit card to pay for my monthly expenses, which helps me earn points faster than if I was paying by cash.
There are many benefits of using a travel credit card. Some offer special discounts on car rentals and hotels, or insurance coverage for your trip.
Talk to your bank and do some independent research to determine which travel credit card is best for you.
22. Follow the 24-hour rule
After you book, always keep an eye on flight prices for the next 24 hours. If the rate dropped, give the airline a call to cancel your flight, and you can often re-book at the new price without penalty.
23. Take your chances by booking a last-minute trip
While planning ahead is the key to booking a cheap flight, sometimes last minute deals can be even better.
If your dates are flexible and you have the opportunity to take a last-minute trip, consider checking prices to see what's available.
Choices are usually limited, but sometimes a real jewel can be found at the last minute.