Have you been wanting to travel more, take an epic vacation or even book a trip to travel around the world?
Well, my friend, I'm here to show you that you can! Many people think that you need to be rich or need a high-paying job in order to travel. That's simply not true.
When I started working at my first full-time corporate job after graduating from University, I wasn't making much. My income was just shy of $40,000 CAD per year (which is around $30,000 USD per year with today's exchange rate).
I was commuting to work in one of Canada's most expensive cities (Toronto) and working in a corporate office meant that my usual outfit of wearing leggings and over-sized sweaters to my University classes wasn't appropriate for my new job. (If only I knew that one day I would be working at home in my pajamas as a full-time blogger!)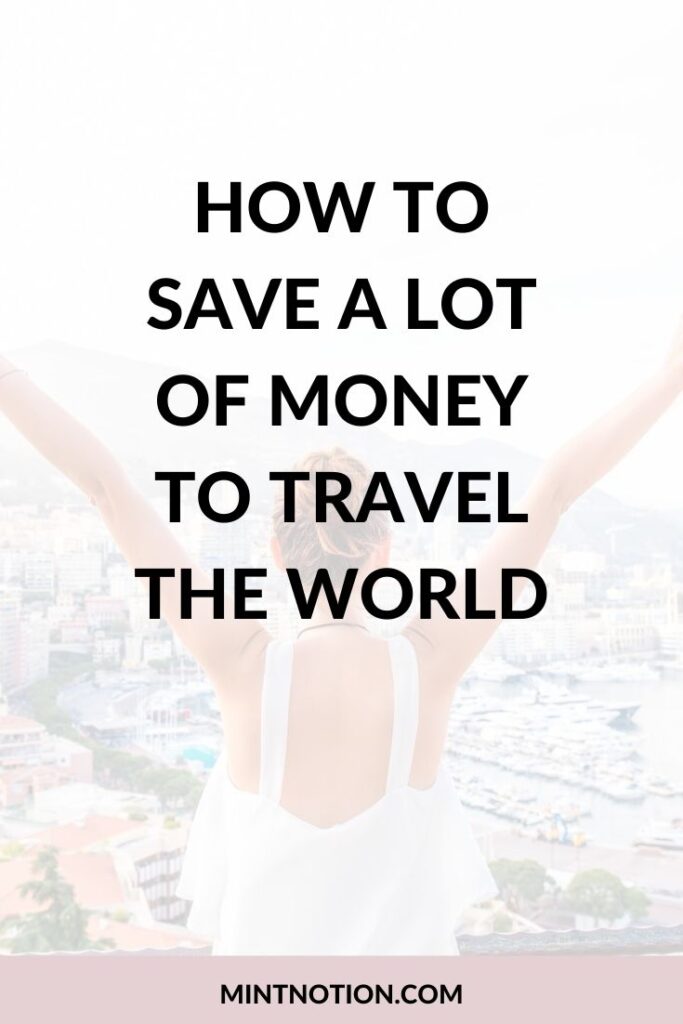 Even though I had a part-time job while I was in University, I never saved any money. I had terrible spending habits and it took me awhile before I understood the importance of saving money.
As part of my benefits package, I was given two weeks of paid vacation time per year. I also started going to graduate school part-time after my first year at the company. This forced me to develop better financial habits so I could save money for school and travel.
I worked at the same company for three years before I decided to quit my job and finish graduate school on a full-time basis. Despite having an average salary, I was able to save nearly $35,000 and take two one-week vacations per year (using my vacation benefits).
I made school and travel a priority. Instead of spending my weekend at the mall and dining at the top-rated spots in the city, I recreated my favorite restaurant meals at home and learned how to control my impulse spending.
Then when I quit my job in 2014, I got better at spending below my means. I even did a one-year no new clothing challenge. I transitioned to a more minimalist lifestyle and learned how to make money on the side (through blogging) to help fund my travels.
Despite earning a full-time living from my blog today, I have funded ALL of my trips on my own. I'm going to be honest with you though, I am a homebody and I live a relatively modest lifestyle. Even though I enjoy fancy things, I don't go shopping for fun (only if I need something), I don't own the latest gadgets or tech gear, and I rarely eat out.
I know that this type of lifestyle might sound kind of boring to some people, but traveling is important to me. I am willing to work hard and make sacrifices so I can save money to travel and see the world.
If you are wondering how you can travel more and pay for your next vacation in cash, I am confident that you'll benefit from a few of these money-saving tips.
1. Set a Goal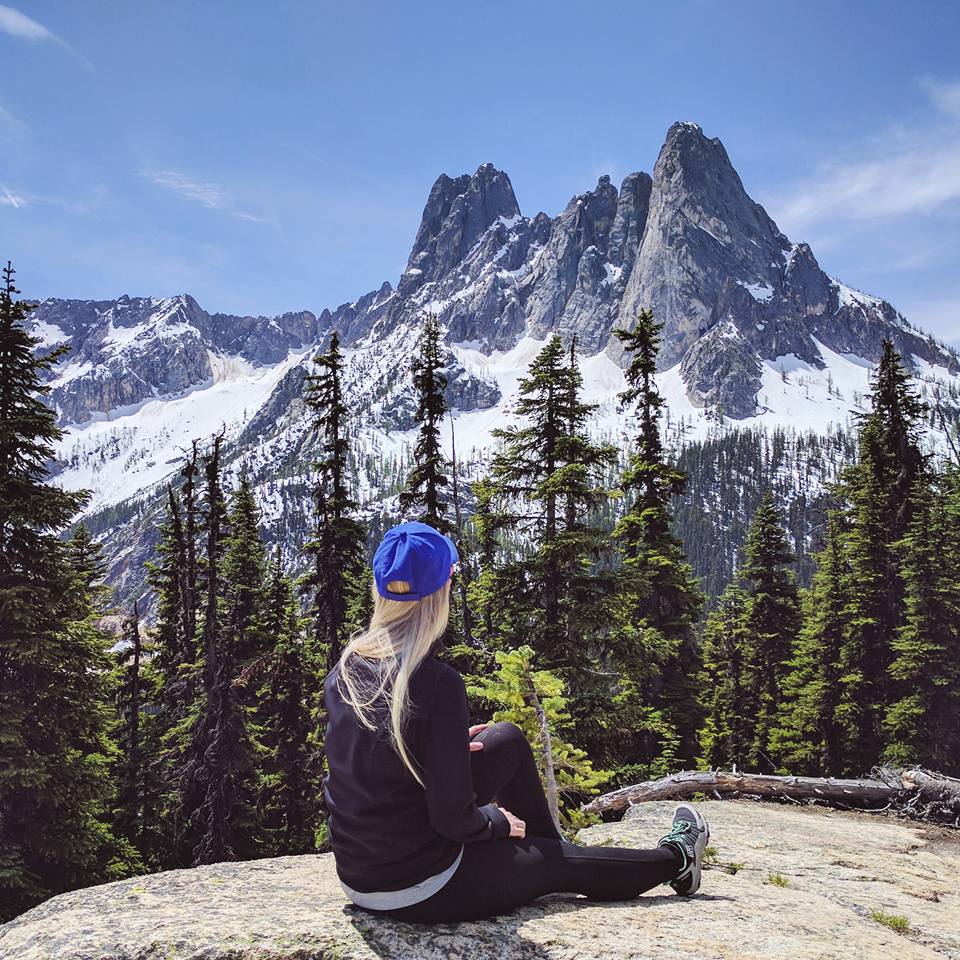 I'm going to let you in on a little secret… if your goal is to save money to go on an epic vacation, chances are it's unlikely to happen.
I'm not saying this to be harsh, but it's just a reality that people have a hard time following through with vague goals.
Instead, if you told me that your goal is to save $5,000 to go on an epic three-month trip through Southeast Asia next spring, then I would be confident that you would reach your goal.
Ideally, you want to make your goal as specific as possible. Having a well-defined goal will give you the foundation you need to create a plan. Here are some ways you can make your goal specific and well-defined:
Determine which destination(s) you would like to visit on your trip
Determine the duration of your trip (a weekend, one week, two weeks, one month, etc.)
Determine when you would like to take your trip (next spring? in August? all of 2018?)
Determine what type of trip you would like to take? (backpacking, cultural experience, adventure, shopping, etc.)
Determine your ideal travel style? (budget, mid-range, luxury, etc.)
Determine how much money you will need to save for your trip based on your answers to the questions above
Once you have your goal set, it's time to visualize it! Hang up a map or a photo of your dream destination. Make sure it's in a place that you'll see it every day so it will serve as a constant reminder why you're saving money.
2. Track Your Spending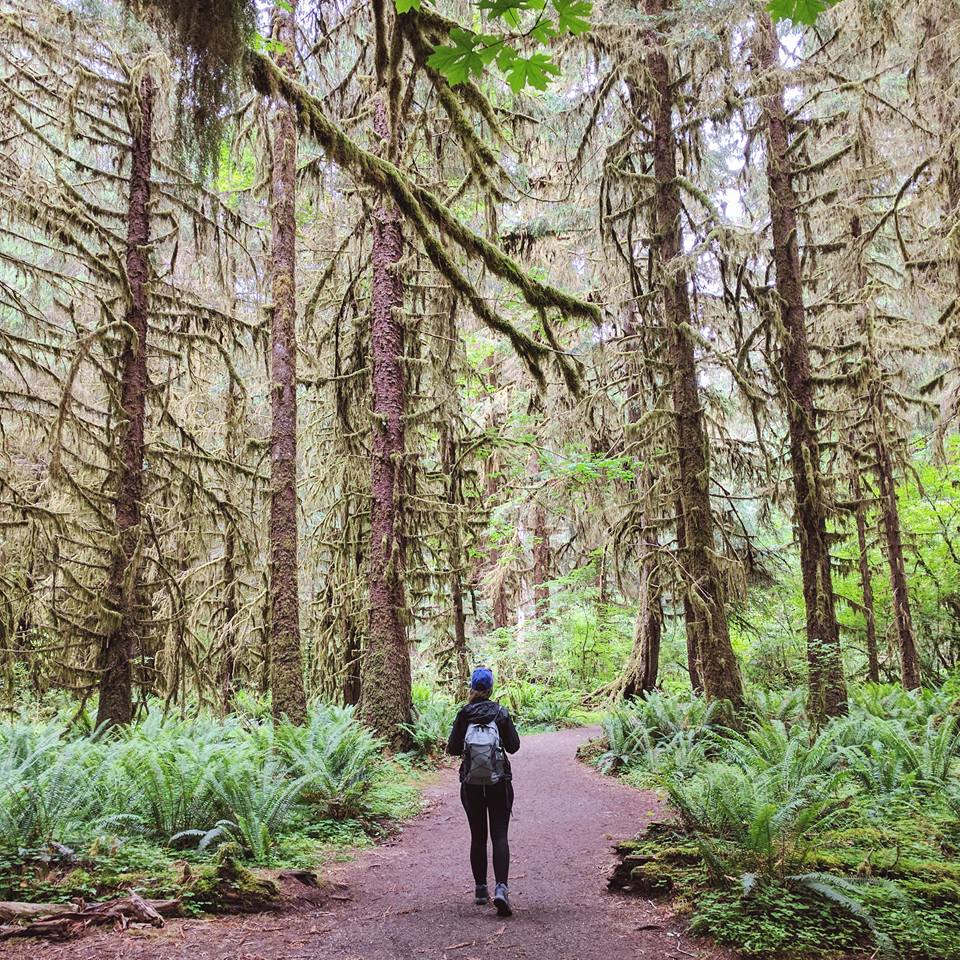 Before you can make a plan, you need to track your current spending. Many people understand that they need to track their spending, but very few of us actually take the time to do it! Seriously, you don't want to skip this step!
You can track your spending by going through your previous monthly bank statement and writing down every single expense. If you used cash to pay for your purchases, make sure to keep ALL your receipts going forward so you can track each purchase.
Tracking your spending will give you a better understanding of where you have money leaks and how you can plug them up. You'll be surprised at how quickly the little things add up and how much you're spending. Trust me, this is not an easy thing to do.
This is not a time to get frustrated or depressed about your spending habits. Right now, you just need to be aware of where your money is going. Then you can proceed to Step #3.
3. Make a Plan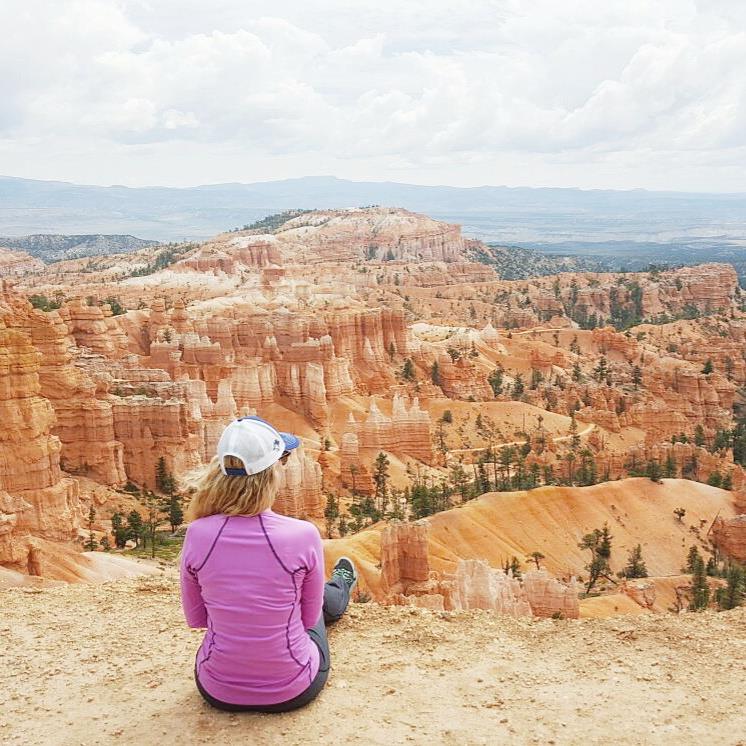 Now that you know where your money is going, it's time to develop a plan to plug your money leaks. This is a plan to help you temporarily modify your spending habits so you can save money for your trip.
I recommend downloading a copy of my free Budget Binder to help you get started. Over 5,000 readers have already snagged a copy of my Budget Binder. You can get your binder here!
First. First you'll need to create a budget with your savings goal in mind. Write down how much income you bring home each month and how much money you need to save each month in order to reach your savings goal.
For example, if your take-home income is $2,000 per month and you need to save $5,000 for your trip in the next eight months. This means you need to save around $625 each month.
Second. The second thing you need to do is trim the fat. This is where you take a look at your current expenses and figure out a way to reduce or eliminate them.
Fixed expenses, such as your rent or mortgage are not as easy to reduce (or eliminate) as your Variable expenses, such as groceries, clothing and entertainment costs. However, if your rent is taking a huge dent out of your monthly budget, you may want to consider finding more affordable accommodations or consider getting a roommate.
When creating your budget, make sure to write down your monthly income and monthly savings goal first. To continue with our example, you would write down your monthly income as $2,000 and your monthly savings goal as $625.
Then you can write down your monthly fixed and variable expenses. Once you have everything written down, total up the numbers to make sure your budget is balanced.
4. Stick to Your Budget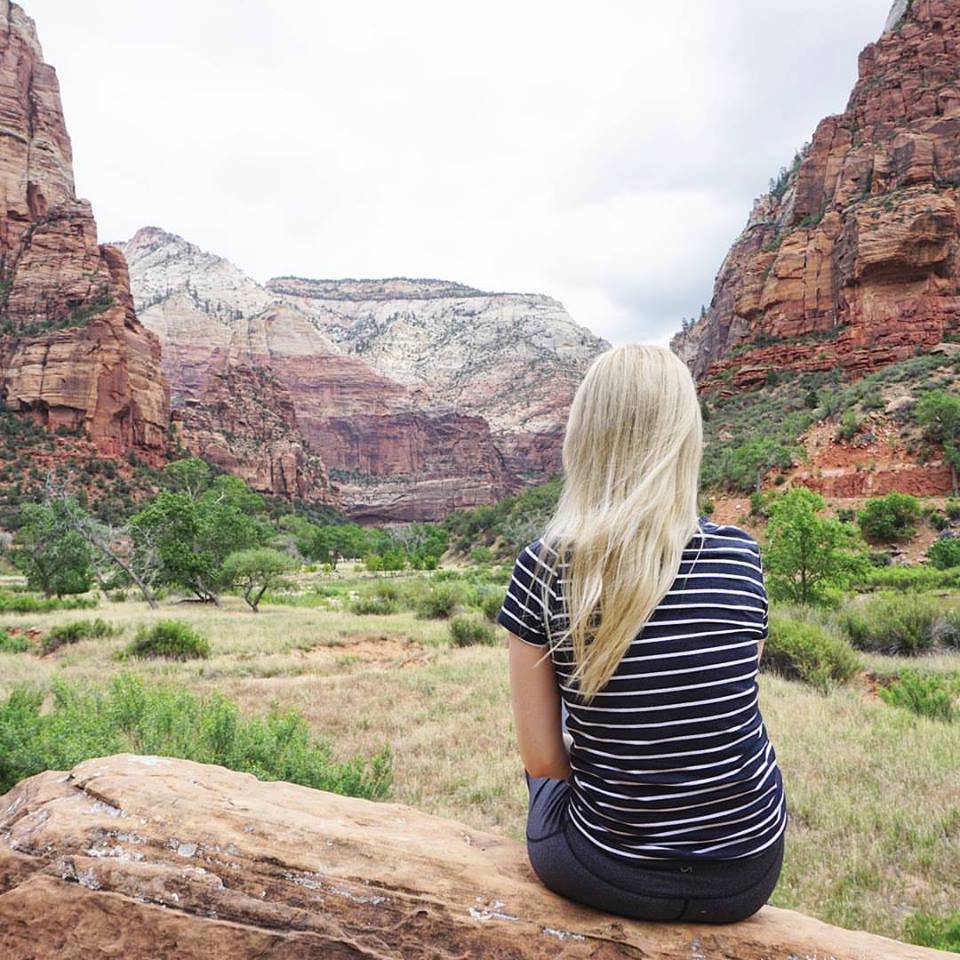 This is not a secret. The only way you're going to reach your savings goal is to stick to your budget.
It's not going to be easy. In fact, it might be tough, especially if you're not used to budgeting. It's going to involve making some temporary sacrifices. It may even require you to make some attitude adjustments and lifestyle changes.
I know you can do this, my friend. You're reading this post right now because you're dreaming of making a plan to take your dream vacation. With these tips, you are sure to make your dream vacation a reality!
Here are some of my favorite ways to save money:
Cook More
Before I taught myself how to cook, I used to eat out ALL the time. My fiancé and I actually made it a thing to try all the top-rated restaurants in the city. Now we enjoy recreating our favorite restaurant dishes at home.
Instead of meeting friends for dinner, invite everyone over to enjoy a nice meal at home. Make it a potluck to take the pressure off yourself. Pinterest is my go-to website to find delicious recipes.
Here are several of my favorite accessories that every kitchen should have:
If you want to start making more homemade meals, but don't like the idea of meal planning, I recommend using the $5 Meal Plan. This is a weekly meal plan service that can make your meal planning super simple.
For just $5 per month, you will receive a delicious meal plan, where every meal will cost about $2 per person (or less). It's a great way to save time and money, plus they offer specialty plans, including gluten-free and vegetarian meals. Click here to try it free for 14 days.
Stop Shopping for Fun
I know this advice sounds like a nightmare to some people, especially those who are used to browsing the mall or doing a lot of online shopping. But buying new clothing, tech gadgets, and accessories can take a huge dent out of anyone's budget.
Remind yourself why you're doing this. Instead of buying a new dress, save that money so you can use it for a fun activity on your vacation.
Find Affordable Entertainment
Just because you're saving money doesn't mean that you need to lock yourself up at home like a hermit. Trust me, that's NOT the advice that I want to share. There are lots of ways to entertain yourself cheaply (or for free). Here are a few suggestions:
Go for a hike
Visit a museum on a free day (or during free hours)
Go to a free event in your city
Invite friends over to watch a movie
Watch a free community sports game
Lower your Monthly Cable and Phone Bill
Do you still have cable? There are SO many great options today to replace cable TV. I highly recommend signing up for Amazon Prime. With Amazon Prime, you get instant access to watch thousands of movies and TV shows. You can also borrow Kindle books, get unlimited FREE two-day shipping, and get special savings exclusively for Prime members. Click here to try Amazon Prime 30-Day Free Trial.
Do you have an expensive cell phone plan? I know everyone lives on their phone today, but that is no excuse to have an expensive cell phone plan. I recommend calling your phone provider to negotiate a better rate. You can also cut down some of the features you don't use. Another option is to buy an unlocked phone and switch to a pre-paid or pay-as-you-go plan. This is what I did and now I only pay $7.50 per month for my cell phone.
For more great ways to save money, check out these helpful posts:
5. Increase Your Income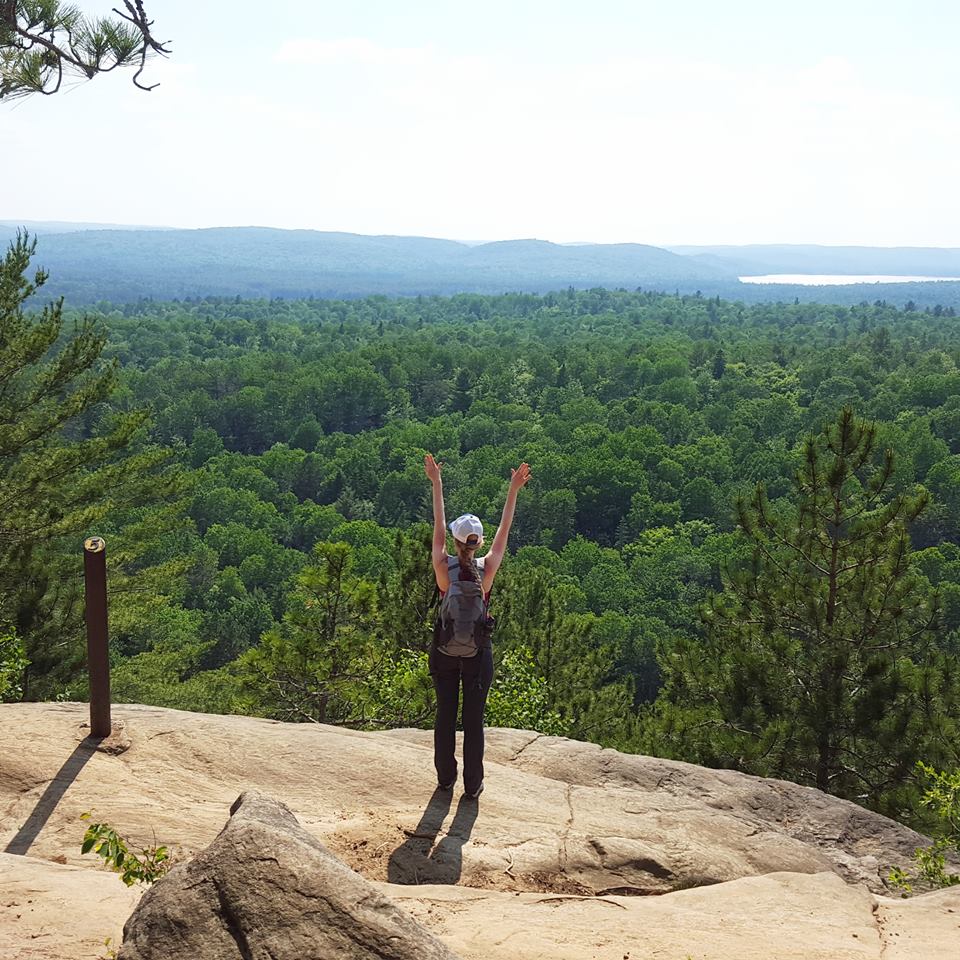 Sometimes saving money can only get us so far. Plus, it's important for everyone to find ways to increase their income. This can be done by getting a pay raise at work, working more hours, getting a second job, or even starting a side hustle. Here are a few of my favorite ways to make extra money:
Make Money Through Blogging
This is my favorite way to make money because the start-up costs are low and it has the potential to make a part-time or full-time income. I started this blog as a hobby and now it's my full-time job. I knew nothing about blogs or WordPress or websites when I first started and learned everything from scratch. If I could do it, you can too!
You can use my free step-by-step guide here to create your blog. For only $2.95 USD per month, you can start your own blog and get a FREE domain name when you sign up through my link.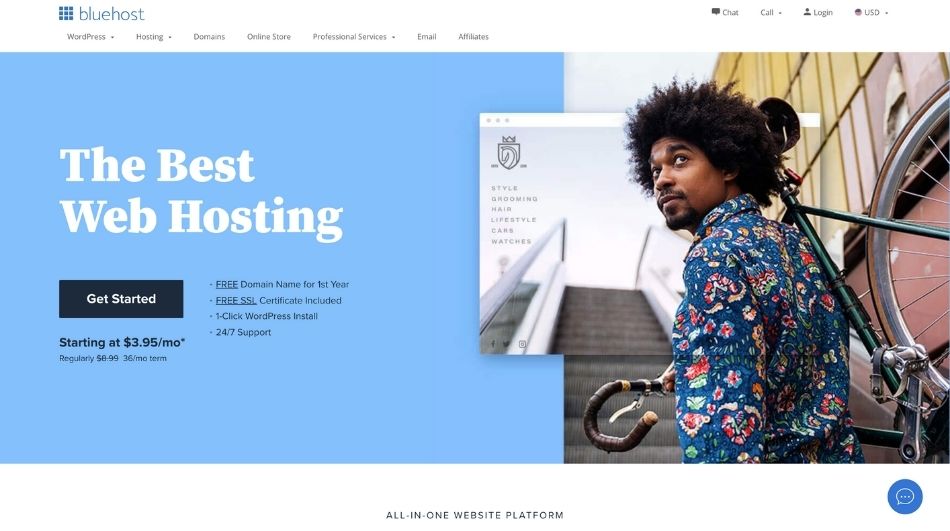 Get Paid for Things You Already Do
There are many opportunities to make money from things you already do, such as shopping, surfing the internet, taking fun quizzes, playing games, and more. These are not huge money makers, but it can be a great way to earn an extra $100-$300 per month.
Cash back websites I recommend joining are Rakuten and Ibotta.
Online survey websites I recommend joining are Swagbucks, Branded Surveys, Survey Junkie, and Inbox Dollars.
Sell Your Stuff
Most of us already know that we own too much stuff. In fact, there are 300,000 items in the average American home. With statistics like this, I'm sure you can find some items in your home that you're willing to sell. Decluttering is good for the soul. You can sell your items on Gazelle, Facebook groups, eBay, Craigslist, and Amazon.
Make Money Through Airbnb
If you have a cabin, cottage or extra room in your home, consider becoming an Airbnb host to make extra money.
Don't have any extra space? You can choose to become a host for your neighborhood or make money by hosting a unique experience (hiking, cooking classes, and more). You can learn more about Airbnb here.
Freelance Writing
If you enjoy writing, I highly recommend looking into freelance writing opportunities. It's a popular way to make money online and it can even turn into a full-time job like it did for Holly from her blog, Club Thrifty.
If you're interested in learning more about making money through Freelance Writing, you can check out Holly's e-course, Earn More Writing. Her course teaches the exact strategies she used to go from making $0 to over $225,000 from freelance writing.
A virtual assistant provides services to organizations, companies or individuals. Instead of working at an office, they work online at home, and it's a surprisingly effective way to make money.
This means that if you're good with social media, graphic design, websites, email marketing, and other related tasks, you can find virtual assistant opportunities to make money in your spare time.
Read Next: How to become a virtual assistant with no experience