Now that we have already covered how to save A LOT of money to travel the world, it's time to take your savings even further.
Saving money on travel doesn't have to complicated. One of my duties at my first job was handling corporate travel for the company. This allowed me to learn insider secrets on how to get the best deal on flight tickets, score amazing hotel rates, and enjoy luxury travel on a budget.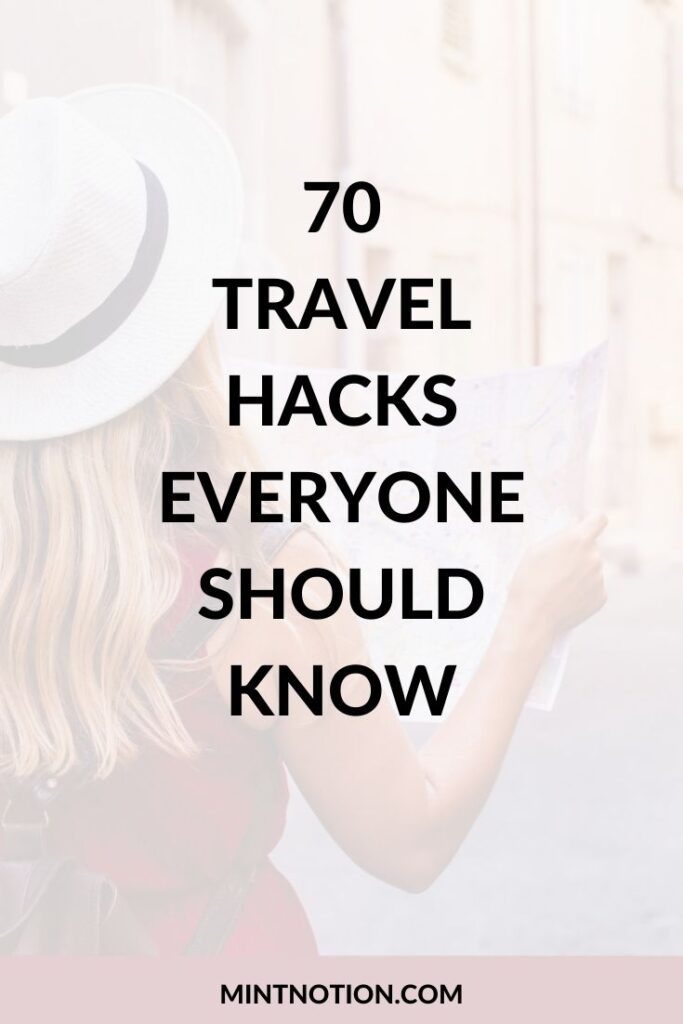 Today I'm sharing 70 travel hacks so you can afford to travel more and create special memories.
I've been using these tips to plan corporate business trips when I was working at my previous job and my own personal travels. These strategies have allowed me to stretch my dollar so I could actually enjoy my vacation without sabotaging my budget.
If you scroll down to the end of this post, you can even find alternative ways to save money on travel that you probably never thought of before. Happy travels my friend!
Save Money On Flights
1. Book at the right time
On average, the best time to book your flight is 54 days before takeoff. This is when prices are low and you can score a great deal. If you don't book 54 days before takeoff, another way to save money is to book between 105 and 21 days before your trip. I also recommend booking your flight on Tuesdays (around 3:00pm) since this is when flight prices are usually lower.
2. Get the best price on Skyscanner
Skyscanner is my favorite website to find cheap flight prices. Once you have an idea of your travel dates and destination, I recommend signing up for email alerts from Skyscanner. They will let you know if the price has increased or decreased so you'll know when to book. This works well when planning at least two months in advance, otherwise prices may keep rising.
3. Bundle your flight, hotel, and car
Using websites like Expedia can save you up to $300 when bundling your flight, hotel, and car. Compare prices by seeing how much it would be to book separately versus together.
4. Cancel within 24 hours
In case you change your mind, make sure to cancel within 24 hours after booking. Most airlines will give you a full refund if you cancel within this time frame.
5. Check rates at different times during the day
You'll be surprised at how quickly rates can fluctuate during the day. A good price you see in the morning might increase in the afternoon. This is why I recommend signing up for email alerts from Skyscanner in case you don't have time to check prices each day.
6. Compare prices for one-way tickets and round-trip flight tickets
Sometimes airlines charge more for one-way tickets, so it's a good idea to compare prices before booking.
7. Book unpopular flight times
Booking red-eye flights and during the off-season is usually cheaper than other times. Traveling on Tuesdays, Wednesdays, and (sometimes) on Saturdays can be more cost-effective as well.
8. Fly into a nearby airport
Most major cities have more than one airport nearby. For example, New York City is near three airports: EWR, JFK and LGA . Compare prices and determine which option is best for your budget.
9. Travel with carry-on only to avoid baggage fees
Many airlines are now charging for checked baggage. If you are going on a short trip, consider traveling with carry-on luggage only. I love this cute duffle bag for weekend trips.
10. Be flexible with your travel dates
Play around with your travel dates to compare flight prices. You may find that traveling at the beginning of the month is much more affordable than traveling at the end of the month. Being flexible is the key to scoring the best flight deal.
For more tips on how to save money on flights, please read: 23 Secrets To Booking Cheap Flights
Save Money On Accommodations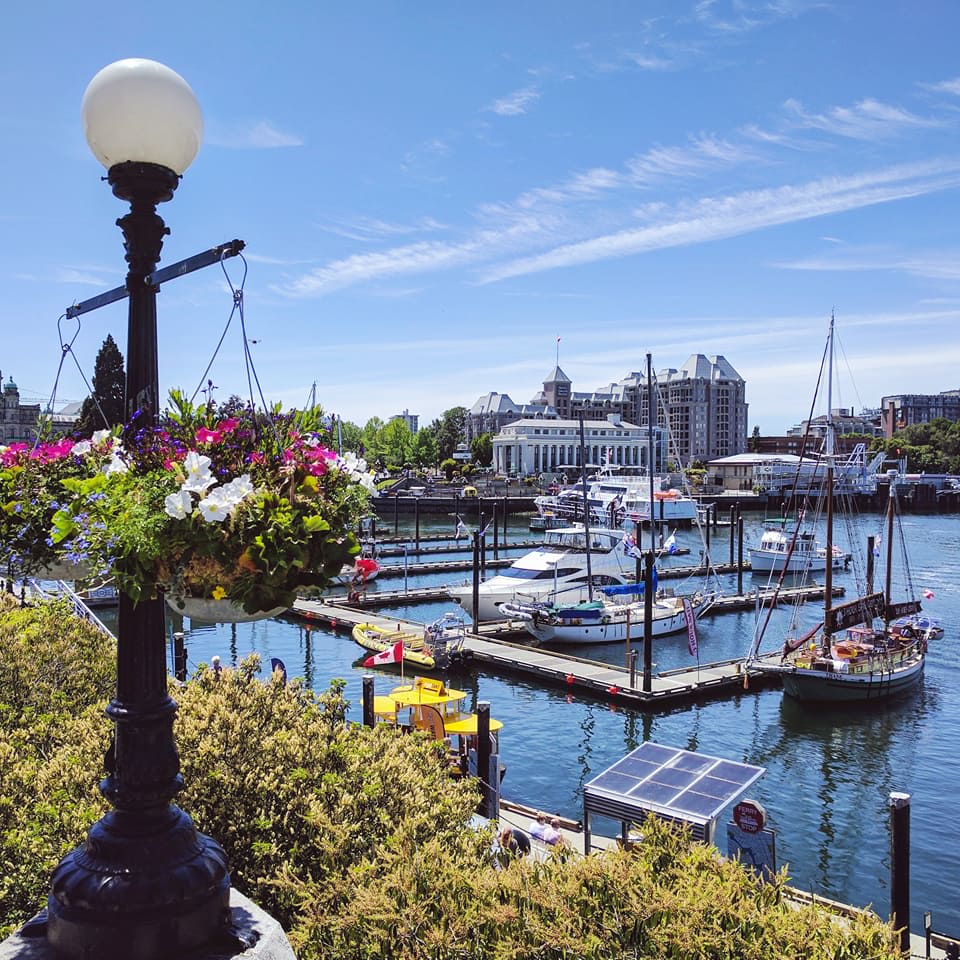 11. Find a beautiful place on Airbnb
Airbnb has quickly become a popular choice for finding unique accommodations around the world. Prices can be more affordable than chain hotels and it offers a more local experience. I just got back from staying at a beautiful cabin on Airbnb near North Cascades National Park. It was cheaper than staying at a hotel and we loved having the place to ourselves.
12. Try Couchsurfing
Join Couchsurfing.com and get in touch with other members. This can be a great way to save money on accommodations and even make a new friend.
13. Book through Hotwire
I love using Hotwire to book luxury hotels in North America for an affordable price. I've been able to score amazing deals using Hotwire in New York City, Washington DC, Montreal, San Francisco, and Chicago!
14. Book a vacation rental
I like using TripAdvisor to search for vacation rentals. When staying at a destination for two weeks or more, consider booking a vacation rental. This can save you a lot of money compared to staying at a hotel. Plus you'll be able to cook your own meals if you wish.
15. Check TripAdvisor for hotels within your budget
Input your travel dates and TripAdvisor will show a list of hotels, their price, and honest customer reviews. This is a great way to find an affordable hotel without sacrificing quality.
16. Become a loyalty member
Many hotel chains offer loyalty memberships that allow customers to collect points; you just need to sign up. New members may be entitled to free WiFi, a daily newspaper, and other special perks.
17. Stay at a hostel
Hostels are a great place to meet other travelers your age. Some hostels even offer private rooms and bathrooms if you prefer. These are usually more affordable than hotel rates.
18. Search for boutique hotels
Sometimes you can find great rates at boutique hotels. I recently stayed a 4-star boutique hotel in downtown Chicago for only $70 per night.
19. Check prices on the hotel's website
Sometimes hotels offer discounts or special promotions for customers who book directly through their website. Compare prices with third party websites and go with the option that works best for your budget.
20. Check rates in neighboring cities
Compare prices of hotels in the city versus outside of the city. Sometimes hotels outside the city are half the price and offer free parking. Consider your options and what works best for your budget. Keep in mind that transportation costs back and forth between the city and your hotel can add up. If the duration of your trip is short, staying in the city can be more cost-effective.
Keep in mind that traveling back and forth between the city and your hotel can add up. If the duration of your trip is short, staying in the city may be more cost-effective.
For more tips on how to save money on travel accommodations, please read: 18 ways to save money on hotel accommodations
Sightseeing & Entertainment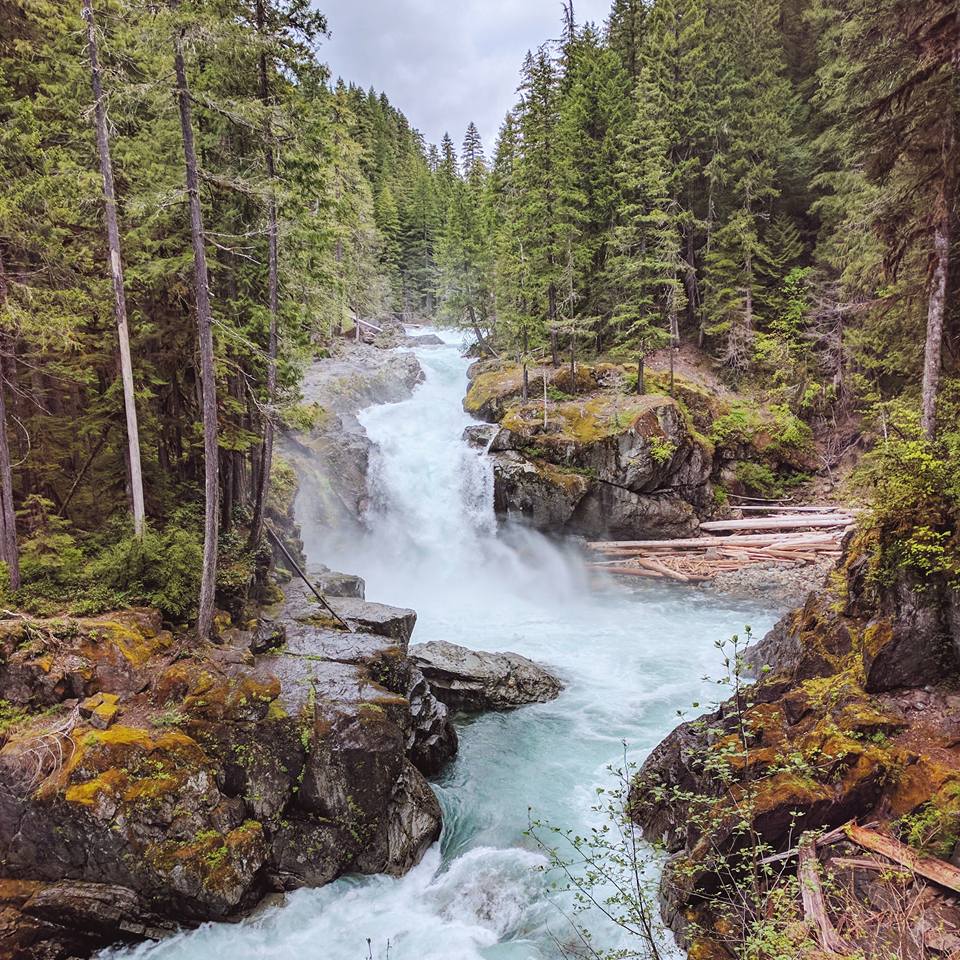 21. Take advantage of free museum days
You'll be surprised at how many museums offer "pay what you wish" or free hours. Do a little research to see if your travel destination offers free days.
22. Save money with the GO City Card
When traveling in North America, I love using the GO City Card to visit popular tourist attractions. This is a great way to save money, skip the line ups, and save time. You can purchase the GO City Card online and visit the available attractions in any order at your own pace. I used the GO City Card during my 3-day trip to Chicago and saved 53% off the regular admission price and skipped the long ticket lines.
23. Save money by using a tourism pass
Another great way to save money on sighting seeing and attractions is to use a tourism pass. A tourism pass is usually a sightseeing card that gives you FREE entry to a number of popular tourist attractions in your chosen city. With the tourism pass, you can visit as many available attractions as you wish. The more attractions you visit, the more money you save!
Here are some popular tourism passes I recommend using to save money and time during your vacation:
24. Check for online discounts
Sometimes it's cheaper to buy tickets to attractions online. This is great for people who plan and book their trip in advance. If your city doesn't offer a tourism pass, make sure to look for discounts available online.
25. Search for free events and walking tours
Many cities offer free events or walking tours. This is a great way to save money, especially for students.
26. Act like a local
Lastly, explore off the beaten path. Skip the tourist hot spots and go where the locals go. You may discover a cozy cafe or a beautiful park to have a picnic.
27. Avoid souvenir shopping
I know it's tempting to bring home a souvenir from your trip, but make sure it's something genuine and useful. You don't want to bring home an "I <3 NYC" tee shirt since this is kind of cheesy and unoriginal.
28. Inquire about tax refunds
Depending on your destination, you may be entitled to a tax refund on your shopping purchases. Check to see if you apply and inquire about any discounts for tourists when shopping (you can usually save around 10%).
29. Check for deals on flash sites
…such as Groupon or Travelzoo for travel deals on hotels, flights, cruises, attractions or vacation packages.
30. Take public transportation
Skip paying for expensive taxis or Uber rides. Many cities offer a decent public transportation system to get around town. This can save you money and time (especially if you're visiting a place like New York City with lots of traffic congestion).
Some tourism passes also include a voucher for unlimited public transportation to match the duration of your pass. For example, The London Pass comes with an optional Oystercard to take unlimited rides on the Tube. The New York Pass also includes a Hop On Hop Off bus tour.
Save Money On Transportation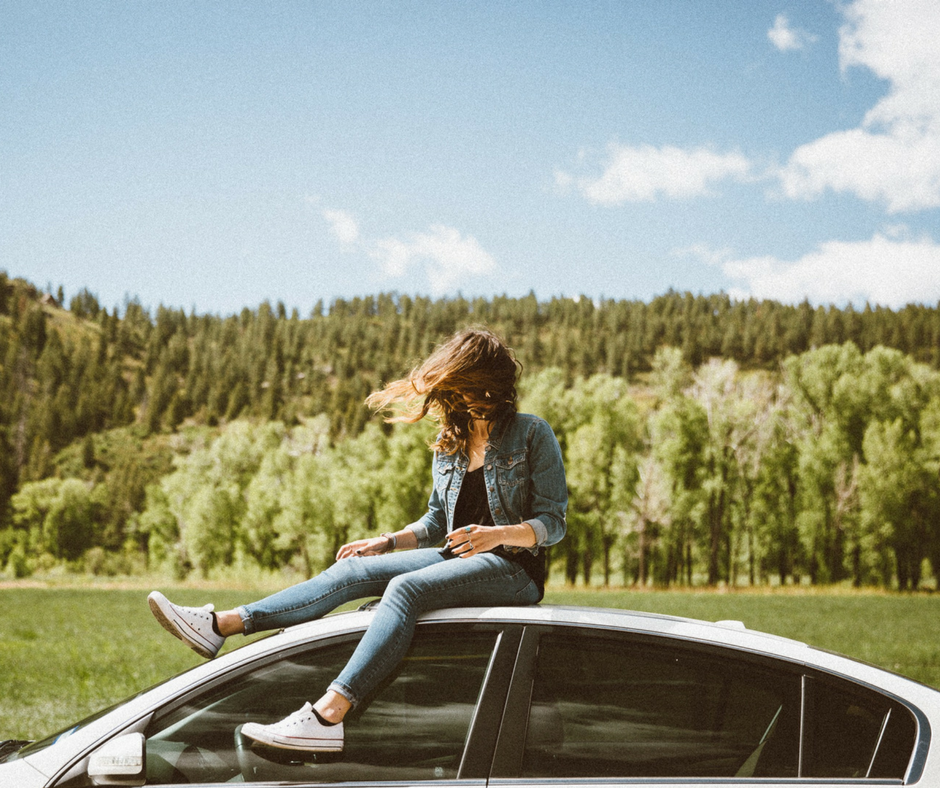 I love finding great deals on Rentalcars.com. Simply enter your pick-up location, date and time then book a car in your budget. You don't have to enter any payment information and cancellation is free.
32. Rent a fuel-efficient car
That last thing you want to do is pay a fortune for gas on a road trip. Make sure to rent the most fuel-efficient car to avoid this.
33. Fill up the car with gas before you return it
Before leaving the rental agency, check to see how much they charge to refuel the car when you return it. Sometimes their prices are affordable, sometimes they're not. Usually, it's best to refuel the car yourself before returning it to avoid getting overcharged.
34. Make sure you have insurance coverage (if renting a car)
Before renting a car, check to see if you have adequate insurance coverage for rental cars. This will allow you to avoid paying for extra coverage at the rental car agency. Sometimes your own car insurance will cover rental cars or you can get insurance through your credit card.
35. Consider driving instead of flying
Sometimes the journey is more important than the destination. Depending on where you're traveling to, you might be able to save a significant amount of money by driving. Plus, road trips can be a lot of fun. Click here to learn all my best tips for saving money on road trips.
For more tips on how to save money on transportation, please read: 12 ways to save money on car rentals
Discounts You Already Have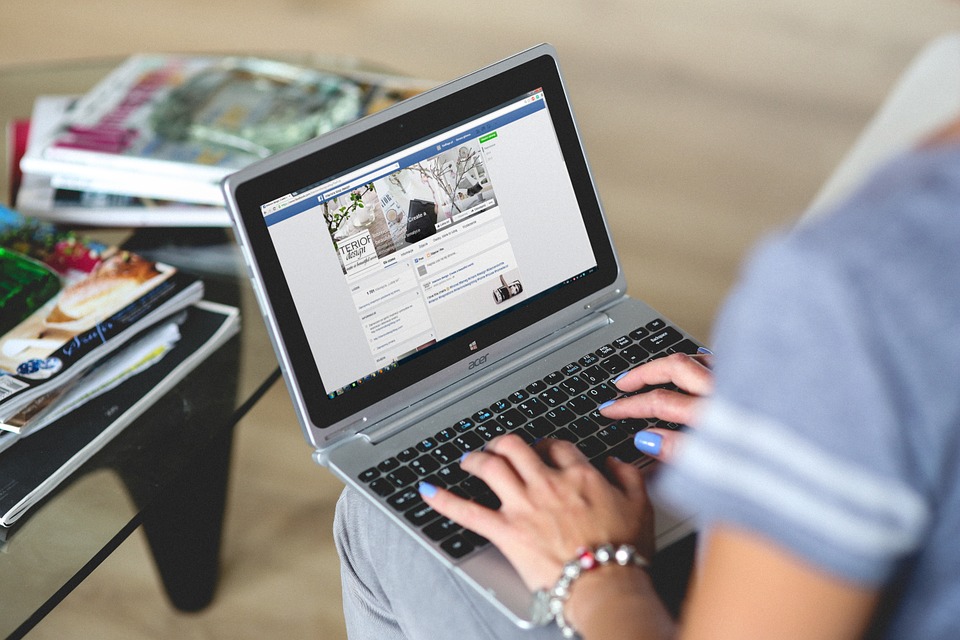 36. Sign up for a frequent flyer program
This is essential if you travel a lot for leisure or business. A frequent flyer program allows you to collect points which you can redeem for free or discounted flight tickets.
37. Sign up for hotel rewards program
Sometimes hotels offer programs to reward their loyal guests. This allows you to earn points that can be used towards free stays or room upgrades at their hotels.
38. Use your memberships
Check discounts available with your AAA / CAA, Costco membership, etc. Sometimes government staff, military or teachers can get extra discounts too.
39. Use your travel reward credit card
Sign up for a travel reward credit card and earn points. Research a card with no annual fee that offers the most rewards. You can redeem points for flights, hotels, attractions, car rentals, and more! Some travel reward credit cards even include insurance coverage for your trip too.
40. Show your student card
If you're a student, make sure to inquire about student discounts. You can save money at certain museums, fast food restaurants, attractions, and more.
Food & Drink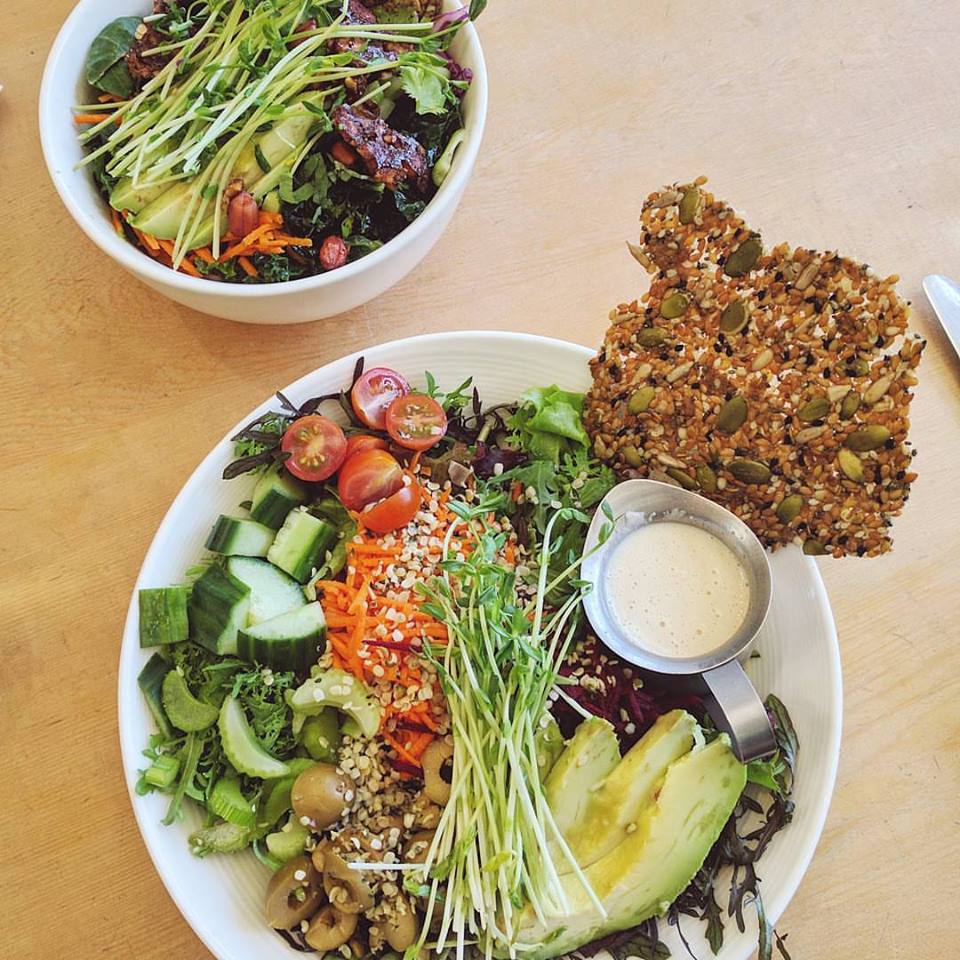 41. Check for discounts online
Check to see if there any deals available on flash websites, such as Groupon. Another great way to save money in the USA and Canada is to use the Entertainment Book. Sometimes restaurants even have discounts posted on their website.
42. Cook your own meals
Let's face it — eating out every meal is not only unhealthy for you, but it's expensive. One way to save money is to cook your own meals if your accommodation has a kitchen. If not, I recommend grabbing a quick breakfast to go from a local grocery store or deli. I like having an energy bar in my purse for mornings when I'm on-the-go.
43. Eat one BIG meal per day
Lunch usually offers the best value which is why I like to make it my one big meal of the day and have a light dinner in the evening. Some restaurants offer huge portions so you may want to consider splitting an entree between two people.
44. Eat like a local
Skip the guidebook recommendations and head to where the locals eat. These places are usually cheaper and offer a more authentic experience. Depending on your destination, I like checking for local dining deals on Groupon. It's a great way to save 50% off or more when eating out.
45. Pack a cooler or snacks with you
If you're heading on a road trip, I highly recommend bringing a cooler to pack snacks and drinks. This is a great way to save money since sometimes there are not many food options on the road.
Planning Your Trip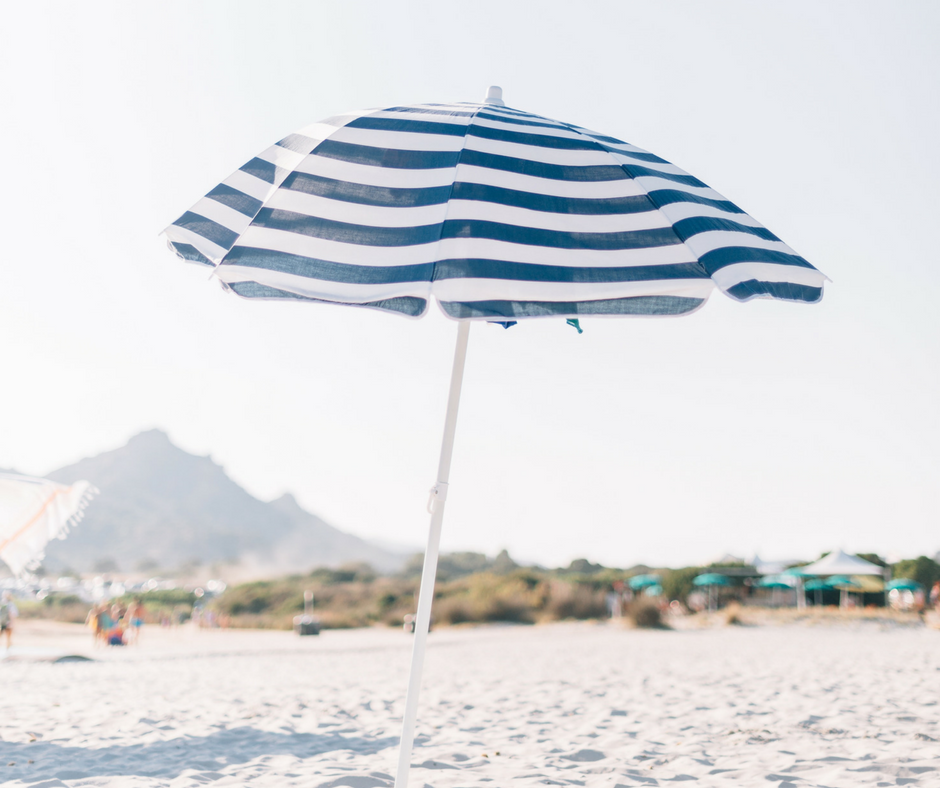 46. Make a budget and stick to it
Setting a realistic budget and sticking to it is easier said than done. But this is one of the most important steps that people forget to do. Outline a budget that you can afford and plan your trip accordingly. For example, if Paris is out of reach right now, consider visiting a cheaper destination instead like Quebec City.
47. Visit under the radar destinations
This is a great way to save money, avoid crowds, and explore off-the-beaten-path destinations.
48. Travel during the off-season (or shoulder season)
…to save money on flights, accommodations, and avoid the big crowds.
49. Shop around for travel insurance
Instead of paying for insurance each time you book a trip, check to see if your bank, work or credit card offers travel protection and insurance packages.
50. Consider booking a travel package
Sometimes travel packages can save you a ton of money instead of paying for everything separately. Think all-inclusive or packaged tours. I like searching for vacation packages on Expedia.
51. Avoid traveling during holidays and events
This is the busiest time to travel so airlines and hotels tend to significantly increase their rates.
52. Have a staycation
Consider being a tourist in your own city or do a day trip instead. Chances are lots of people from around the world pay to visit your city, so why not explore your own backyard! Flash websites such as Groupon, are great for finding discounts on local restaurants, entertaintment, spas, and more.
53. Travel with a group
…to save money on accommodations. Solo travel is great, but it's a lot more affordable to split a hotel room between 2-4 people. Another option is to book an entire home or apartment through Airbnb. This is a smart way to save money.
54. Book in advance
Booking your flights, accommodations, and car rental in advance offers you more options (before things get booked up). Sometimes you can find deals or "advanced booking" discounts too. Just make sure that you are aware of their cancellation policies.
55. Be aware of all travel expenses (and hidden fees)
Understand what's included in your room rate before booking (breakfast, parking, wifi, resort fees can quickly add up). The same goes for flights and other transportation costs. You may see a great deal on a third party website, but be aware of any hidden fees. Some websites charge extra for credit card payments.
56. Check for last minute travel deals
While booking in advance usually offers the best deal, sometimes you can lucky with last minute savings. Sometimes Expedia has some amazing last minute getaways.
57. Follow travel websites on social media
…to get updates when sales or special promotions are available.
58. Sign up for email alerts on travel websites
…to get exclusive travel deals right in your inbox.
59. Pack according to the weather at your destination
Check the weather before leaving so you'll know what to expect. That way you'll avoid packing unnecessary clothing and save money by not having to purchase items at your destination. For example, bring a travel umbrella with you too if rain is in the forecast.
60. Avoid expensive roaming charges
Save money when using your phone abroad by getting a calling card. Another option is to call your phone provider and get an add-on feature for your travels. I also recommend taking advantage of free Wi-Fi and using free apps to keep in touch with family and friends.
61. Skip the travel-sized products
Instead of paying a premium for those travel-sized products, get a pack of empty travel containers and fill them up with your own supplies at home.
Alternative Ways To Save Money On Travel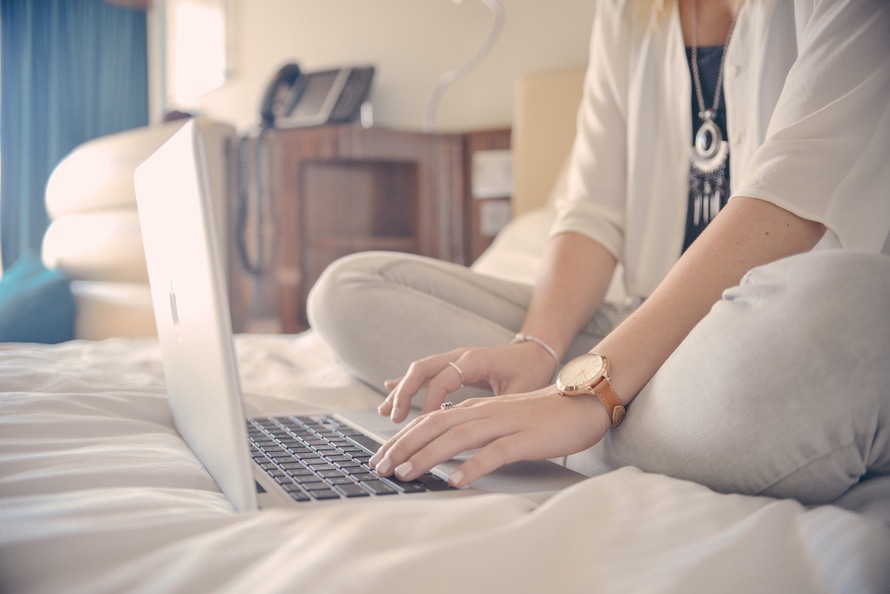 62. Start a blog and get to travel for free
Starting a blog has A LOT of awesome benefits. It can allow you to share your passion with others, connect with cool brands, make extra money, and even travel for free!
I'm not suggesting that you can start a blog today and get free travel tomorrow. It takes time to develop a successful blog, but it's definitely not impossible!
Brands and tourism boards want to work with bloggers who have an engaged following. This doesn't mean you need to have millions of page views. But you do need to have an engaged following on social media and your blog.
Through my blog, I got to work with brands such as Expedia who paid me to write about my travels. Blogging can open the door to fun opportunities such as staying at hotels for free, flying for free, eating at nice restaurants for free, getting free entertainment, and more. If you have an engaged audience, some tourism boards will even pay you to visit their country. Pretty awesome, don't you think?
If you're interested in learning more about how you can start a blog, I recommend signing up for my free 5-day email course that will teach you everything I learned about creating a successful blog. If you're ready to get started on your blogging journey, head over and read my free step-by-step guide: How To Start A Successful Blog In Just 5 Minutes
63. Get a job in the hotel industry
Working in the hotel industry can offer a lot of fun perks, such as discounted hotel rooms, dining, spa packages, and more. I grew up with parents working in the hotel industry which allowed my family to stay at luxury hotel properties for free.
64. Become a freelance writer
Freelance writing can be a great way to earn an income while traveling. Since you can work from anywhere that has an internet connection, many freelance writers travel the world or work from coffee shops.
65. Teach English abroad
There are many opportunities available around the world to teach English as a second language. While some locations may require you to have a certificate, there are lots of places where you can teach without being certified. Some of my relatives taught English in Japan and loved their time living there.
66. Become an au pair
If you enjoy working with and being around children, this could be a great option for you. Of course you'll want to make sure that any contract you sign allows you to enjoy some free days each week so you can explore the surrounding area.
67. Become a tour guide
If you enjoy meeting new people and are passionate about a particular destination, being a tour guide might be for you! This is a fun way to share your passion for travel with others since you can show them around a foreign city or place. You can even offer unique tour experiences on Airbnb.
68. Become a flight attendant
This is an obvious choice for people who love to travel and meet new people. Plus, you'll get the opportunity to receive discounted flight tickets for you and your family!
69. Get a working holiday visa
If you've always wanted to travel and live in a new country, a working holiday visa might be the best option for you. While these visas are only valid for 1-2 years, they give you the opportunity to apply for jobs in any position you want. One of my good friends has spent the past couple of years working and living in London, England.
70. Become a brand ambassador
If you're good at building an online presence and networking with companies, becoming a brand ambassador might be a fun option for you. I have seen bloggers partner with companies and became a brand ambassador for their product or services. This can allow you to travel for free or get paid to share your experience with a particular brand.