Did you know that you can make money working with dogs? If you love animals, this can be a fun way to boost your income.
Pet ownership has been increasing steadily in the USA and Canada and for the first time in years, many humane societies and rescue shelters have reported record numbers of adoptions.
With over 77 million dogs in the US, it's no surprise that the pet industry is worth $99 billion in the US alone. As you can see there is no shortage of ways to make money working with dogs.
Dogs can provide people with many great ways to earn an income by offering services such as dog walking, sitting, training, grooming, and so on. Pet supplies are also in high demand for pet owners, such as dog treats, clothing, accessories, and high-end products.
Today I'm sharing some creative side hustle ideas for dog lovers. Turn your playtime with your dog into an exciting opportunity to make money with pets.
Related Posts: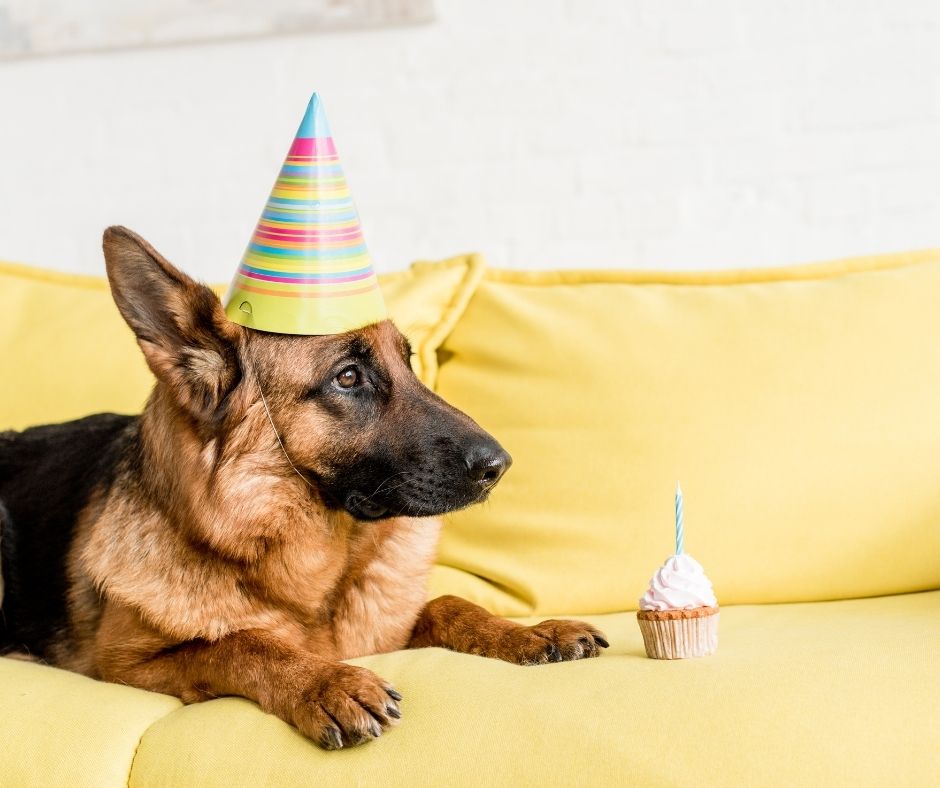 1. Bake homemade dog treats
Do you enjoy baking or getting creative in the kitchen?
The demand for healthy dog treats in high and continues to grow.
This is because many store-bought pet treats are really bad for dogs and are often filled with unhealthy fillers. Plus, some dogs follow specific diets and may require custom-made treats.
You can make and extra $500-$1,000+ per month selling homemade dog treats!
This can be a low-cost side hustle idea because you can start baking tasty dog treats using ingredients and tools you already have at home.
This is what my friend Kristin did from Diva Dog Bakery. She was tired of the boring treats she saw at big-box stores and wanted to create a gourmet dog treat that would be fun to bake at home.
Her pet dog loved the treats so much that it inspired her to open up an Etsy Shop to sell her dog treats online. On the weekends, she also started selling at a nearby farmer's market. Any leftover treats were dropped off at her local animal shelter, so it was a win-win for everyone.
Below are some of the healthy dog treats she created and sold in her Etsy shop!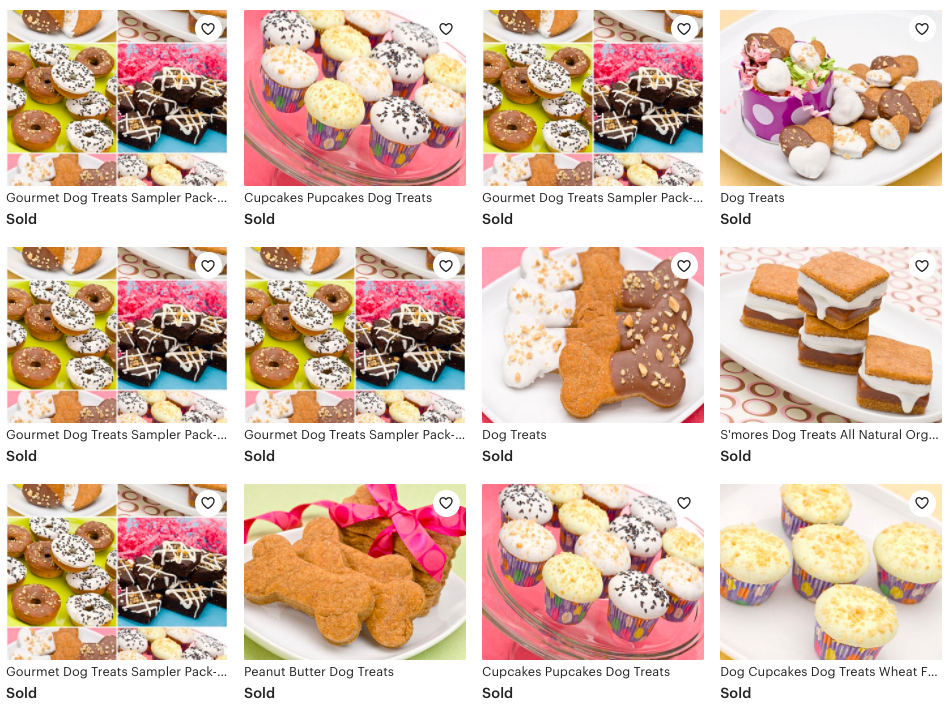 It didn't take long before her dog treat bakery project turned into a booming side hustle business. Kristin's bakery was picked up by print magazines and online press. She was even invited to participate for the Emmy Awards to gift her dog treats in the swag bags. It was a dream come true!
FREE workshop for beginners: If this sounds like a fun opportunity for you, consider checking out Kristin's FREE workshop here. She'll teach you how to start your own dog bakery business from home. And don't worry — there's no baking experience required!
Read Next: How to start a dog bakery business at home
2. Make money as a dog walker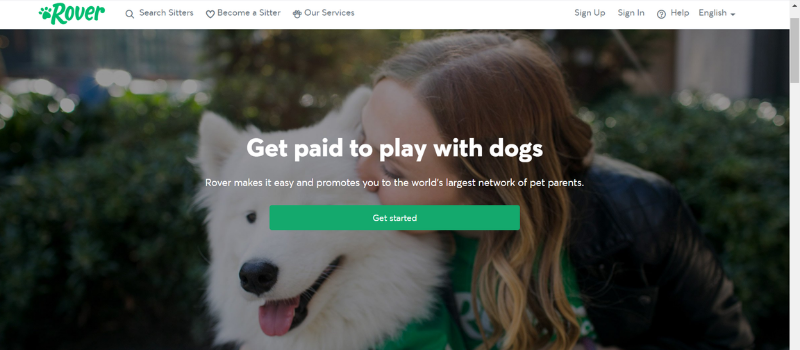 Even though many people are now working from home, dog walkers are still in high demand.
This is because not everyone has time to take their dog outside for a proper walk when they are busy juggling Zoom meetings, kid's online learning, and home life.
If you're looking for a way to make money working with dogs, consider starting your own dog walking business through Rover.
Rover is an online marketplace that connects you to customers who need pet services, such as pet sitting, dog walking, and dog boarding.
This is one of the best ways for dog lovers to earn up to $1,000 per month playing with pets. You can control your rates and schedule. Simply use the site to manage the details of your dog walking business. Rover will take care of the payments through their app, which makes it easy to focus on meeting new clients.
If this sounds like fun side hustle opportunity for you, you can apply to become a dog walker here.
3. Sell dog clothes and accessories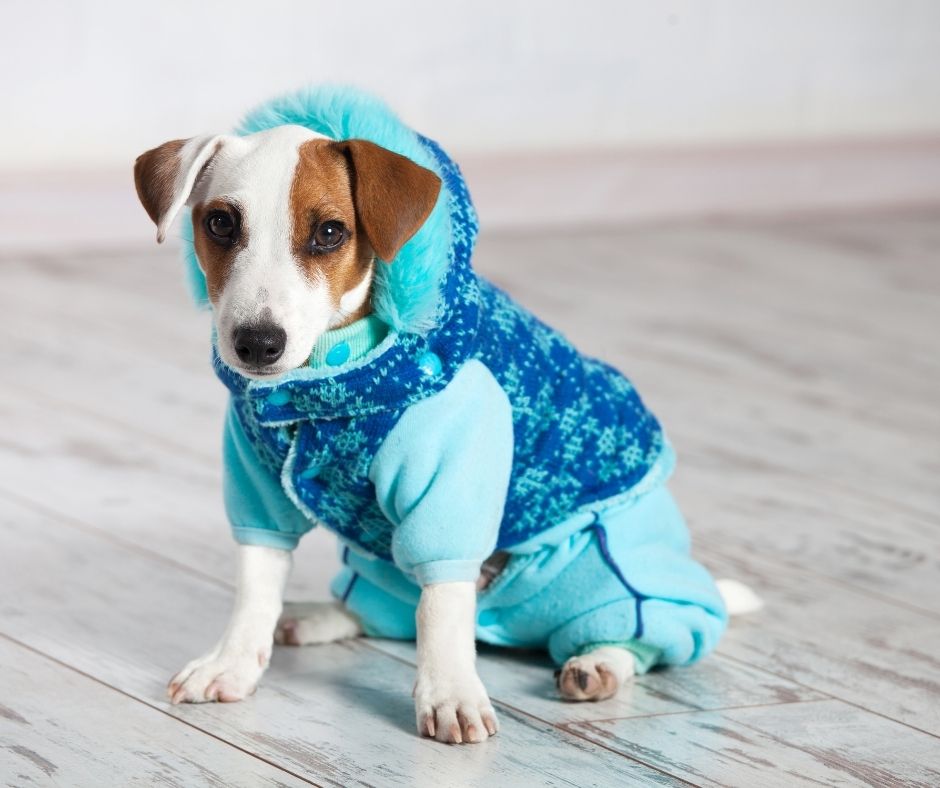 With more people making their pets a part of their families, it's no surprise that the pet product industry is thriving.
Yes, even pets need clothes. Popular dog clothing includes sweaters, dresses, coats, hoodies and sweatshirts, swimwear and life jackets, pajamas, tracksuits, diapers, bows, booties and more.
To get started, brainstorm some unique ideas you can bring to the table. Here are a few examples to get you inspired:
• High fashion dog clothes
• Dog clothing for cold weather environments
• Clothing made specifically for certain breeds of dogs (Greyhounds, Dachshunds, and so on)
• Costumes for dogs (Halloween, holidays, weddings, birthday parties, and so on)/
• Clothing inspired by the city or town you live in
• Clothing inspired by your favorite sports team
You can use an online platform, such as Shopify, to make it easy to sell your dog clothes and accessories. Shopify is an all-in-one commerce platform that makes it easy to start or grow a business. I use Shopify to run the Mint Notion Shop and really like it.
If you prefer to not make your own dog clothes, consider using a third-party retailer, such as Oberlo. With Oberlo, you can dropship pet supplies and easily add products to your online store. This means you can sell products for dachshund lovers without having to buy or deal with inventory.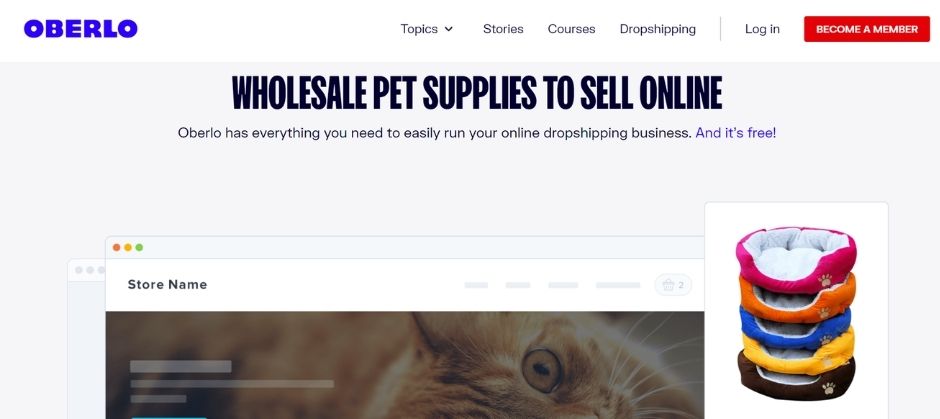 How to start your dog clothing story with Shopify + Oberlo
Step 1: Find Your Pet Niche – Determine which products you'd like to sell and who your target customers are.
Step 2: Create Your Shop – Shopify is the most popular ecommerce platform to launch your dropshipping business. It's easy to use and packed with all the necessary features you'll need to run a success online business. You can get a free 14-day trial of Shopify here to start your own online shop.
Step 3: Add Products to Your Shop – Oberlo lets you easily import products from suppliers directly into your Shopify store and ship directly to your customers. With just a few clicks, you can have your own dropshipping business set up in minutes.
4. Make money as a dog sitter
If you want to make money working with dogs, but prefer not to offer dog walking, consider becoming a dog sitter.
As a dog sitter, you can provide doggy daycare services or house-sitting. A doggy daycare is ideal for work-from home dog lovers. Pet owners can drop off their dog at your home while they run errands or go to work.
As a house-sitter, you can stay with or check up on dogs in their natural habitat.
I mentioned earlier in this post that you can use the app Rover to find dog walking jobs in your local area. Through Rover, you can also find paid gigs as a dog sitter.

How to find dog sitter jobs with Rover
Step 1: Create your profile – Rover will help you build a profile with information that pet parents care about.
Step 2: Accept requests – Let Rover know the types of dogs you want to care for and the dates that work for you. You can make your own flexible schedule.
Step 3: Get paid – You can withdraw payments two days after you've completed a service.
Read Next: 21 profitable hobbies that make money
5. Start a money-making pet blog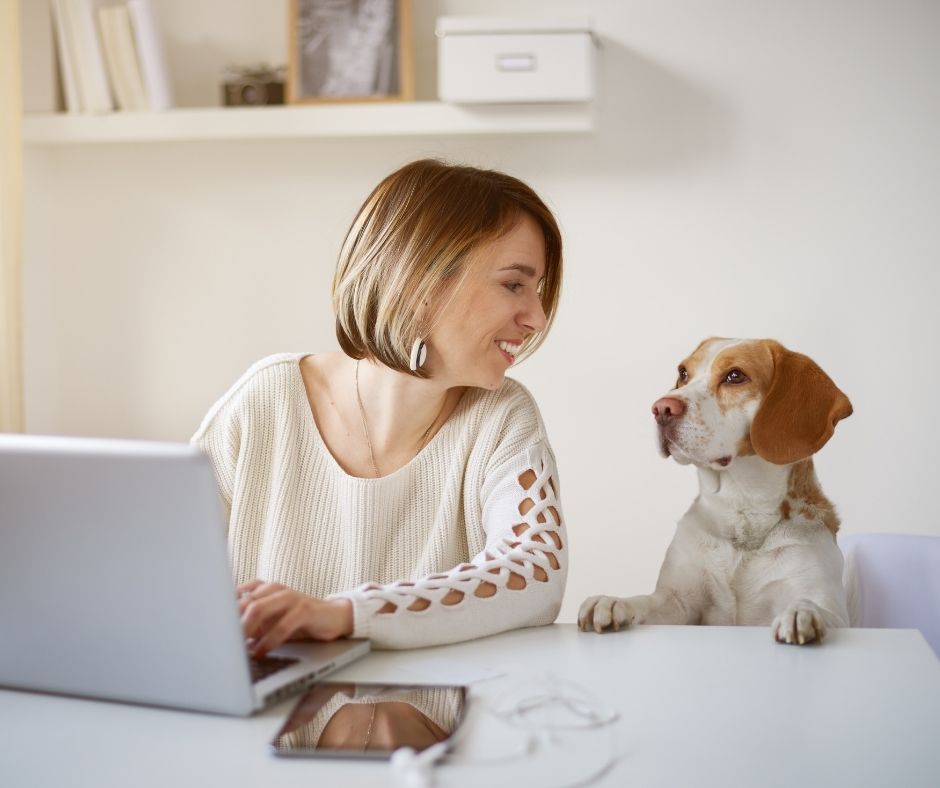 If you enjoy writing and are looking for a fun creative outlet, blogging just might be the perfect side hustle opportunity for you.
A dog blog can be a great way to help…
• Educate other pet owners
• To share stories about your pet dog
• To promote your pet business
• Advocate for animals that don't have a voice
While becoming a pet influencer takes time and a lot of hard work, it can be very rewarding. You have the potential to make a few hundred extra dollars a month or thousands, depending on the engagement of your readers and how you decide to monetize your blog.
You can make money through your site with display ads, affiliate marketing, or paid sponsorships. Below is more information on how to make money with affiliate marketing for beginners.
Read Next: Affiliate Marketing Programs for Beginners
There's potential to boost your income even more when adding your own products or services, such as e-courses or online coaching. Some people are earning six-figures per month from their blogs. It's pretty special how blogging can be.
If you're interested in learning more about starting a dog or pet blog, you can follow my easy step-by-step guide on how to start a blog.
For my fellow Canadians, head to this comprehensive tutorial: How to start a blog in Canada
6. Offer dog boarding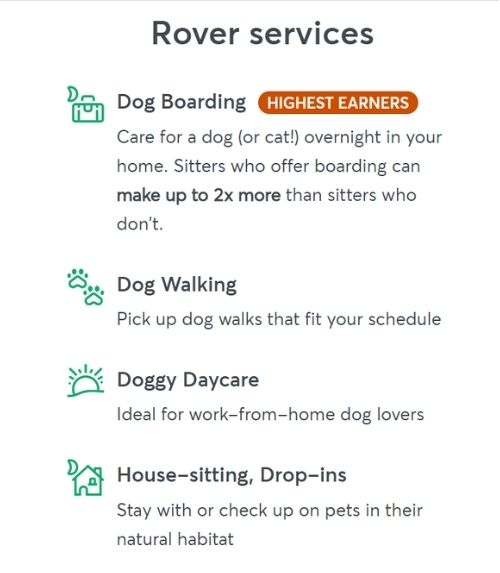 One of the best ways to make money working with dogs is to offer dog boarding. According to the Rover, pet sitters who offer boarding can make up to 2x more than sitters who don't.
When you use the Rover app, you can set your own schedule and prices, offer any combination of pet services, and specify the size, age and pet preference that works for you.
If this sounds like the right opportunity for you, head to Rover.com to start creating your profile. You can receive requests as soon as your profile is approved.
7. Create a subscription box for dogs
Subscription boxes have blown up in recent years. From meal kit delivery services to boxes filled with beauty products, this trend is growing and here to stay.
People love spoiling their dogs and dog subscription boxes can be a great way to help owners out with their pups. Plus, it's nice to get everything conveniently bundled up and put into a box to be delivered monthly.
Start by brainstorming ideas for your subscription box – think about everything a dog would love. This may include dog treats, toys, clothing, accessories, and so on.
Sites like Cratejoy provide a convenient and easy platform to sell your subscription box.
If you need some inspiration, consider checking out popular subscription boxes such as Bark Box or Kong Box to see they offer. Then come up with your own creative idea.
How to start a dog subscription box business
Step 1: Price your box – Once you have an idea of who your target customer will be and what you want to include in your subscription box, it's time to price your box. When pricing your box, consider the products, the price of the box and materials, shipping costs, and your profits.
Step 2: Build a prototype – This doesn't have to include the exact products that you'll be sending to your subscribers. Your prototype box will give potential subscribers an idea of what they can expect to receive when they sign up.
Step 3: Promote your subscription box – To do this, you can create a website or social media profiles to help create buzz for your product. Consider using a site like Cratejoy to sell your subscription box. This is an online marketplace specifically designed for subscription box owners.