Winter is here and it's time to find fun things to do that won't break the bank. Because daylight hours are shorter, you may find yourself looking for some new date ideas. This list is has tons of winter first date ideas for all interests.
I know when the weather gets cold, it's easy to sit at home and feel like you're in a rut. Today I'm sharing some of my favourite free (or cheap) winter date ideas. Feel free to use them or get inspired to create your own fun date idea!
Related Posts: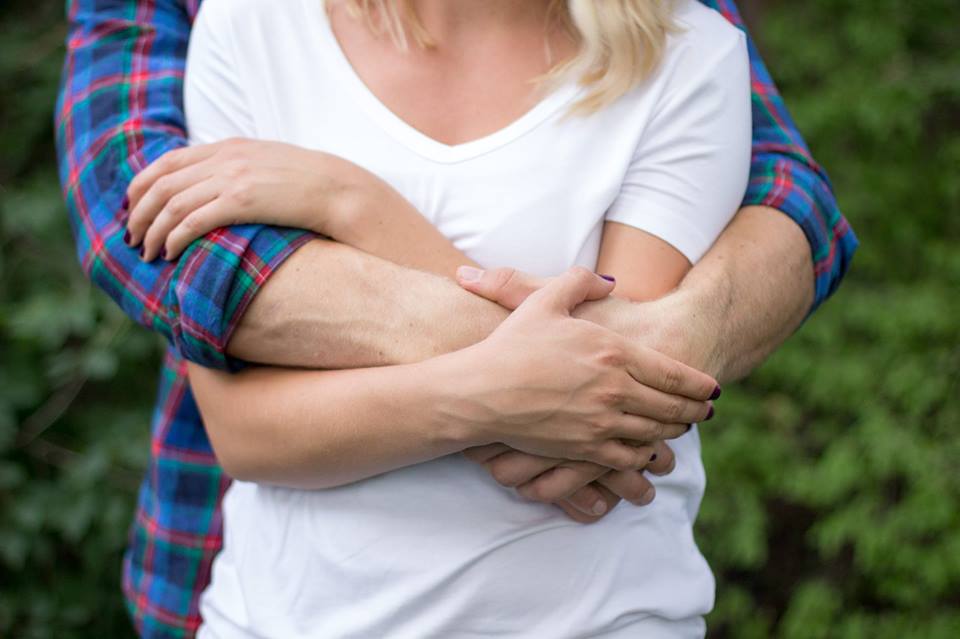 1. Go ice skating
I love going to outdoor ice rinks in the winter months! My boyfriend and I just recently bought new ice skates. It's been a blast teaching my boyfriend how to skate this year.
2. Start a fitness challenge together
Sometimes it's hard to stay motivated to stick to your exercise routine during the winter months. What if you could get paid to lose weight? Would that help you get motivated to exercise more?
This company will actually pay you if you stick to your weight loss goals. It's pretty cool and you can even sign up with your partner to do a team challenge together. Check out my review here.
If you both want to get fit for summer, now is the perfect time to start a fitness challenge together. Give it a try, you even have the potential to make extra money!
3. Have a game night
Invite other couples over and play your favourite board games with two-player teams. You can even arrange a prize for the winning team. Make sure to have some yummy snacks and drinks for everyone to enjoy. Some of my favorite games include Jenga, Telestrations, Cards Against Humanity, and What Do You Meme.
4. Enjoy Korean BBQ
When I was in Seoul, this was a popular meal activity for friends and family to do. It's easy to have your own Korean BBQ dinner at home. Just grab all your favorite protein and veggies, then sit around a grill to cook everything. This affordable grill is great for having enjoying Korean BBQ at home.
5. Start a blog together
Have you ever thought about blogging? Blogging can be a great creative outlet and it's a lot of fun to start a blog with your significant other. If you're interested in starting your own blog, check out my free step-by-step guide. It takes just a few minutes to get your blog up and running. Anyone can do it!
I started this blog when I was in college, not knowing anything about blogs. Now I love connecting with people all over the world. It's pretty amazing how special blogging can be. Need some inspiration? Check out the best ways to make money as a new blogger here.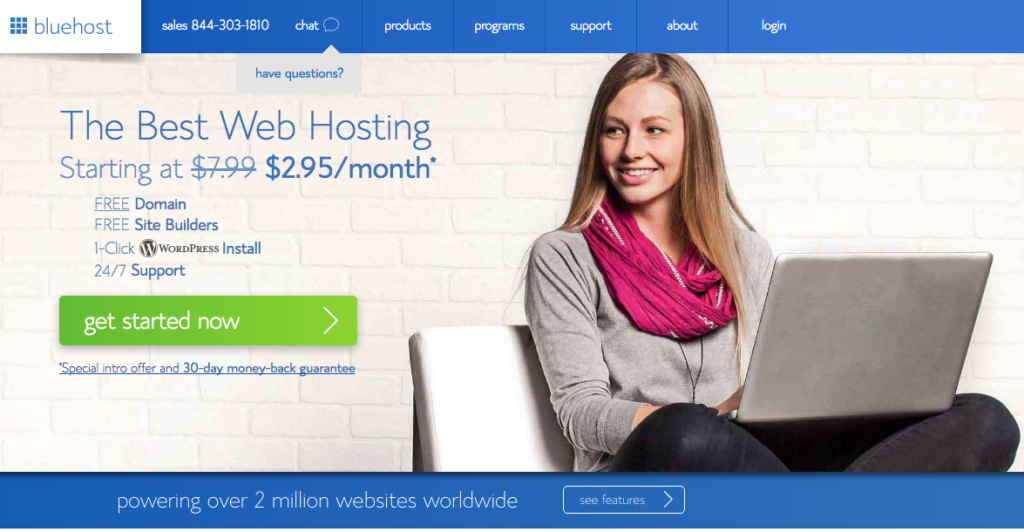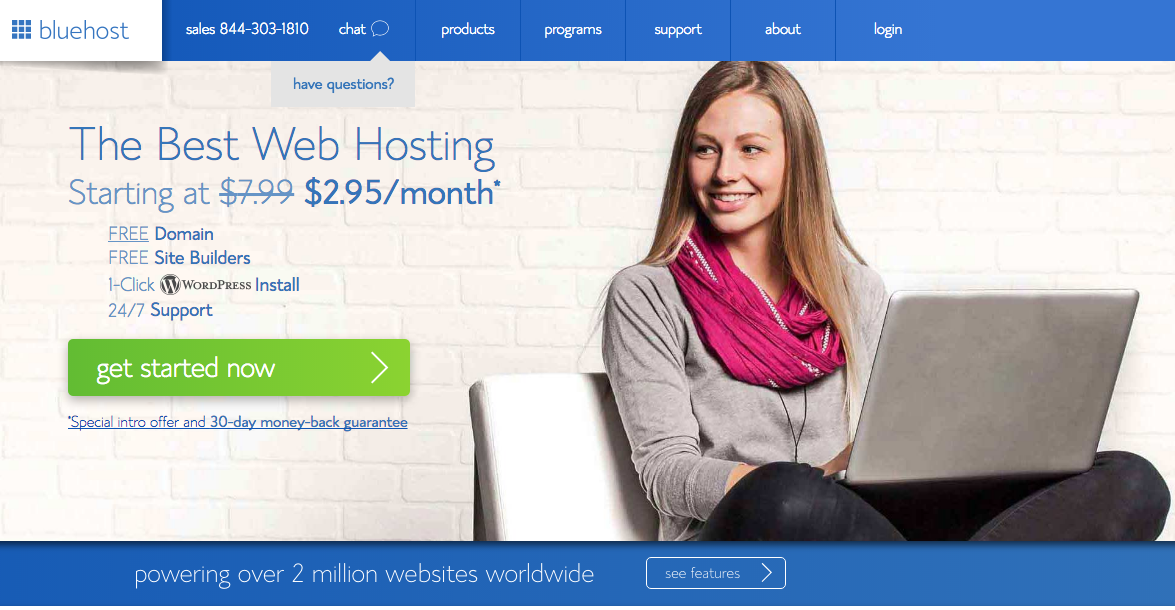 Blue Host is offering a great deal right now for getting your blog up and running. They make it quick and easy to get started. It's the web hosting company I used to start this blog, which is why I like recommending them. No tech knowledge required!
Save over 60% off the price of your blog with this special offer (expiring soon)!
6. Get paid to take surveys together
Do you and your significant other like sharing your opinions? Why not get paid to do things you already do, such as shopping, surfing the net, and taking fun surveys. Depending on how many surveys websites you sign up for, you can earn around $100 – $600+ per month by filling out surveys in your spare time. Pretty awesome, right?
Here are some survey websites I recommend joining. They are all free to use and sign up for!
Survey Junkie – This is my favorite legit survey company and it's a great way to make money. It's one of the largest survey companies in the world. It's similar to Swagbucks, where you'll earn points for each survey you complete. Then you can exchange your points for cash paid directly to a PayPal account, or you can redeem your points for a gift card. It's super easy.
Sign up to start making money with Survey Junkie today
---
Swagbucks – This is one of the most popular survey websites. I've been using Swagbucks for years to earn free gift cards. For each survey you complete, you'll earn "swagbucks" which can be redeemed for free gift cards, or you can get cash paid to a PayPal account. Plus, you'll get a free $5 welcome bonus just for signing up today.
Sign up for Swagbucks and claim your free $5 here
---
American Consumer Opinion – This website has over 6 million members worldwide. They'll pay you for each survey you complete. It's an easy way to make extra money.
Sign up for a free account with American Consumer Opinion
7. Practice yoga
Yoga has become popular in mainstream society lately and for good reason. It's a great way to relax and unwind after a long day.
I am not very good at yoga, but I've started practicing more because it's a great way to the start the day. Yoga Download is a good place to start. They offer over 1,500 online yoga classes for all levels.
Yoga Download currently has a TrustScore of 4.7/5 on Trust Pilot, making them one of the highest rated online yoga programs. With new classes being added each week, now is the perfect time to give yoga a try. You can learn more about Yoga Download here.
8. Practice your photography skills
Last winter we had an ice storm that knocked out most of the power in my city, but the landscape was so beautiful. The city glistened like a crystal in the sunlight. Lately, I have been practicing more photography with my camera.
You can even make some extra cash from your photos, such as selling stock photos online. Many businesses, bloggers, and online entrepreneurs are looking to buy pretty stock photos. This may be a great opportunity for you and your significant other to make money while having fun together. Shutterstock is a good place to sell your photos for cash. 
9. Spa date night
As the weather gets colder, it can affect your skin and hair causing dryness. Having a spa night is the perfect way to hydrate your skin and unwind. Lately, I've been loving these face masks.
10. Host a holiday party
If you prefer not to do all the cooking, ask everyone to bring over their favourite holiday dish or dessert instead. Make sure to provide coffee, tea, wine, eggnog, hot chocolate, cider, etc. I love decorating my parties with these fun holiday lights.
11. Go shopping together
Set a budget to buy each other a present. It can be as little or as much as you want. I recommend setting a small budget to keep this date idea affordable. You can head to your favorite store or shop online, it's up to you!
When shopping online, I always make sure cash back websites such as Rakuten. Rakuten allows you to earn up to 20% cash back on your online purchases. They have over 2,000 stores to choose from, which makes shopping online easy. Plus, you can earn $25 when you refer a friend.
For USA shoppers, you can click here to sign up for Rakuten (free $10 welcome bonus).
For Canadian shoppers, you can click here to sign up for Rakuten (free $5 welcome bonus).
12. Have a picnic indoors
If it's too cold to go outdoors, try having a picnic indoors. Try creating your picnic around your favourite cuisine. You can have your picnic in the living room, breakfast in bed or by the fireplace (if you have one). This is one of the best cheap winter dates.
13. Pick out a pumpkin at a local pumpkin patch
October is one of my favourite months and going to the pumpkin patch is lots of fun. Carve a jack-o-lantern and separate the seeds to make roasted pumpkin seeds.
14. Master the perfect pumpkin spice latte at home
This is one of the most popular fall drinks at the coffee shops today, but many of them contain chemical additives and are pricey.
Instead, try making this delicious drink at home — or if pumpkin latte is not your thing — try making your favourite fall or winter drink. I love using almond milk for my homemade lattes. These are the cutest mugs for serving your latte.
15. Have a cook-off at your home
Pick a fall or winter dish, such as chili, and invite your friends over. Ask them to bring a batch of their homemade chili and see who can make the best one. If chili is not your thing, try making guacamole or another popular dish.
16. Enjoy the fall leaves
I love the vibrant colours of the changing leaves in the fall. Take a drive, or walk through a scenic trail and enjoy a picnic in the park. This is one of the best cheap fall dates.
17. Volunteer together
While it is good to give back to the community all year round, many families and children need attention around the holiday season. Lend a helping hand to those less fortunate. There are so many opportunities — pick the one that interests both of you!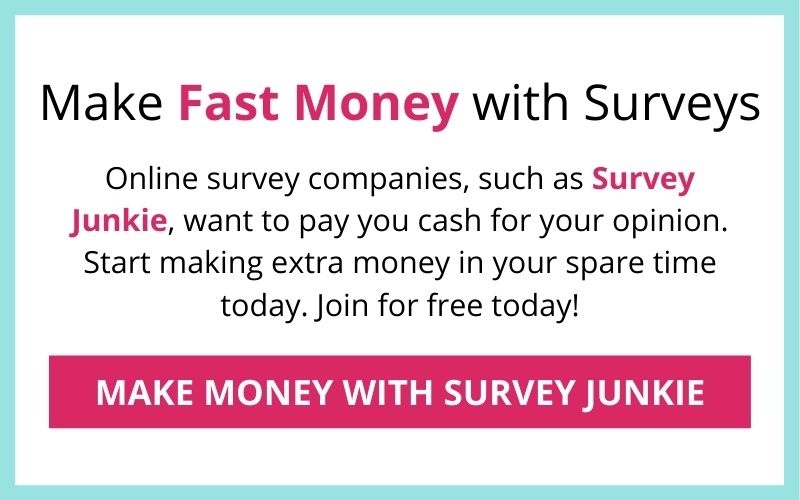 18. Visit a museum
Sometimes winter can get quite cold and all you want to do is be warm inside. Look to see if there are any free museum days to check out in your city. You can also find discounted tickets on Viator.com or Groupon.
19. Pick apples at a local apple orchard
This is one of my favourite fall activities. I love using the apples to make pie, jams, apple crisp and caramel apples.
20. Cozy up next the fireplace
Grab a warm blanket, a hot cup of cocoa and roast marshmallows together.
21. See your favourite band in concert
Check local concert listings and head with your sweetie to rock out at a show. Sometimes you can find cheap concert tickets on Groupon. This website offers daily deals on things to do in your city.
Another idea is to check out local live music. Sometimes you can watch bands play for free at local bars or restaurants.
22. Have a bonfire
Having a bonfire can be a great way to stay warm on a cold winter night. Grab some warm blankets and pour yourself a nice drink. This is one of the best cheap winter dates.
23. Play card games together
When was the last time you played a card game? A little friendly competition can make date night a blast. Some of my favorite card games include Rummy, Spit, and Poker.
24. Browse a local art gallery
One of the popular events here in Toronto takes place every October called Nuit Blanche. It is an evening where artists get to showcase their art for free all over the city. You can also find cheap tickets to art galleries and tours on Viator.
25. Eat take-out by candlelight
Skip the dishes and order your favorite take-out for delivery. I know most people like to eat take-out while watching TV, but you can easily transform the atmosphere by lighting a few candles and laying a table cloth on the table. Put on some music and enjoy each other's company.
26. Host a wine and cheese party
If you can't make it out to winery, why not do the next best thing instead? — Throw a wine and cheese party for friends or just the two of you. Pick up a selection of organic gourmet cheeses at a local shop. You can use a nice cheese board set and this affordable set of cheese spreaders to amp up your display.
27. Visit a farmer's market in the fall
Pick up an assortment of seasonal fresh ingredients to make a cozy meal at home. Lately, I've been using this cookbook to entertain family and friends. Her crowd-pleasing Cesar salad is one of my favorites!
28. Make snow angels
There is nothing like going out after a fresh snow fall and enjoying the sights.
29. Drive around the neighborhood on Christmas Eve to see all the Christmas lights
Some neighborhoods in the city like to go all out when decorating their house for Christmas. It's fun to drive around to see all the beautiful lights.
30. Stay in and relax
If you're snowed in, one of the best activities is to just stay in and relax. Cuddle up with a warm blanket and watch winter classics together with tea and popcorn.
31. Be a tourist in your own city
Sometimes you can get great deals on tourist activities in your city during the winter months when it's quiet. Take advantage of this and have fun exploring your own city. I like using CityPASS or Go City to check for local deals.
32. Attend the Santa Claus parade
If you can't make it to the annual Thanksgiving parade in Manhattan, check out the local parade in your city. Make sure to dress warm, bring an extra blanket and pack a thermos of hot coffee or tea.
33. Paint with watercolors
For many of us, we haven't painted with watercolors since we were in grade school. You'd be surprised how fun this can be! Grab a cheap set of watercolor paint and art supplies and paint a masterpiece together at home.
34. Book a last minute get away to a sunny destination
There are lots of affordable last minute sun destination vacations available after New Years. If you're looking to escape the winter weather for a week, take advantage of one of these opportunities.
Related: 70 genius ways to save money on travel
35. Host a tropical party
If you can't get away to a sunny destination, why not bring the tropics to your home? There are plenty of tropical party decorations and supplies for cheap on Amazon or at Dollar Tree. Don't forget to get the little umbrellas for your tropical drinks!
36. Visit your local library
When was the last time you went to your loca library? You'd be surprised at how much the library offers. You can borrow books, magazines, e-books, music, take free classes, attend free events, and more!
37. Go to a hockey game
Professional sporting events can be expensive. But sometimes you can get cheap tickets on Groupon. Another alternative is to check out a community hockey game.
38. Decorate a gingerbread house together
You can buy a kit or make it from scratch at home. This is a fun activity to do with the kids too. This is one of the best cheap winter dates.
39. Warm up with Indian food
The cold winter months make me crave comfort foods. Indian food is one of my favourite cuisines and the perfect way to warm your senses on a cold evening. The aroma and spice add a wonderful touch.
40. Ask each other questions
If you feel like you and your partner haven't really talked in a long time, I highly recommend asking each thought-provoking questions. This is something I like to do with my boyfriend on a regular basis. You can search for questions to ask each other online, or pick up a book to help get the conversation started.
41. Skip the take-out and make Chinese food at home
Instead of ordering in — why not try to replicate your favourite Chinese dishes at home? You can even serve them in the cute take out boxes with chopsticks. End the evening with a classic Kung-Fu movie. This is one of the best cheap winter dates.
42. Go indoor mini-golf
Mini-golf is a popular date night choice, but it can be expensive. Instead, set up a mini-golf course at home. There are mini-golf sets you can buy online or your can create your own. Another idea is to do indoor croquet.
43. "Walking in a winter wonderland…"
Whether it's in the evening or first thing in the morning, there is nothing like walking through freshly fallen snow — you know, before the streets get salted and the white snow turns to brown slush? It's so peaceful after a fresh snow fall to explore, take photos and enjoy.
44. Do a puzzle together
This is a fun way to spend an afternoon or evening together. Set a timer to see how long it takes you to put together the puzzle. This is a nice and relaxing activity. Pour a glass of wine and get the conversation stated.
45. Used bookstore date
I love going to used bookstores and browsing through the books — especially the travel section. It's great excuse to plan your next trip or holiday.
46. Take a dance class
Ever wanted to learn how to Salsa? Why not sign up for a class — Groupon offers dance class coupons for individuals or couples.
47. Go indoor mini golfing
If you're looking for a fun afternoon or evening out — indoor mini golfing is a great activity with friends. Invite other couples and then go out for frozen yogurt or coffee afterwards.
48. Go rock climbing
If you're looking to get some physical fitness in your life, but it's too cold to go outside, why not try indoor rock climbing? It's a good way to bond with each other.
49. Go to an Escape Room
This may not be everyone's thing — but it can be a fun and exhilarating experience together. Some Escape Rooms offer discounts online, so check to see what's available in your city.
50. Build a snowman
If you get enough snow in your city, you won't have to travel far to make a snowmen. Dress him up with a scarf, hat and carrot noise.
51. Head to a comedy show
Look for comedy shows in your city — many of them are free or affordable featuring local or new comedians. For more popular shows, check to see if there are any discounts being offered. (I used to get discounted comedy show tickets through my University.)
52. Write a letter to each other in the future
Put together a time capsule or write a love letter to each other 10 or 20 years from now. Put it in a safe place so you'll be able to retrieve it in the future.
53. Take a cooking class
With so many holidays taking place over the fall and winter months, go ahead and put your new cooking skills into action! Sometimes Airbnb offers affordable cooking classes in your area. You can check to see what's available here.
54. Watch all the movies nominated for an Oscar
Since the Oscars normally happen in the late winter, try to see all the movies that have been nominated for best picture, then cast your prediction. This is one of the best cheap winter dates.
55. Karaoke
When I was in Seoul, Karaoke was a popular activity and lots of fun to do with your sweetie and friends. There is a bar in my neighborhood that does karaoke every Saturday night. It's free to attend!
56. Go bowling
Bowling is fun as a couple, but it's even better with friends — make it a double date! Groupon offers lots of discounts and bowling packages for groups.
57. Go tobogganing
This activity is not just for kids. I love going at night after everyone has made grooves in the hill.
58. Restaurant Week
Here in Toronto we have an event called Winterlicious where a bunch of local restaurants offer a pre-fix meal for an affordable price. Many big cities host a similar event as well. It's a great way to try a nice restaurant at a reduced price.
59. Indoor paintball
This makes for a great afternoon of laughs and fun.
60. Snowshoeing
A great activity for those that love the snow — bundle up and enjoy a warm cup of hot chocolate afterwards.
61. Go to a poetry reading
Instead of the typical dinner and a movie date, why not attend a poetry reading instead? Some places offer an open mic for people to go up recite their poem. If you're feeling brave, why not go up yourself!
62. Trivia night at a local bar
This is great with friends too.
63. Brunch at home
Brunch has become a staple here in Toronto and many big cities, but unfortunately it can get expensive. Instead why not make a delicious brunch at home together with your sweetie. Enjoy all the mimosas you want! This is one of the best cheap winter dates.
64. Bake holiday treats together
I find a lot of people are busy nowadays and many don't know how to cook or bake. Learn how to bake your favourite holiday treats at home. Lately, I have been loving this dessert cookbook. The chocolate cream pie is my favorite!
65. Beer and wine tasting at home
Sometimes you can get free samples at local breweries and wineries, but instead invite over friends (or other couples) and ask them to bring over their favourite wine or beer. You can have your own beer and wine tasting at home.
66. Go to the casinos
While I don't recommend gambling, sometimes it's fun to go out to the casinos for a night. Set a clear budget, such as $10 per person and make sure you stick to it. If you win money, use it to go out for dessert.
67. Read a book together
Pick out a book (new or old) and read it individually, but together. Once you reach the end of a chapter, take a break and discuss. This is great to do at home, library, bookstore or at a coffee shop.
68. Unplug
Last year with the Toronto ice storm, our house was without power for 4 days. No internet, TV, hot water, light, etc. While I missed the heat, it was nice to unplug from electronics and bond with family and friends.
69. Snow fight
Don't be afraid to let your inner child out and play. Have a snow fight, then warm up inside with a warm drink by the fireplace.
70. No fire place, no problem
Turn on the TV to the fireplace channel and cuddle under an electric blanket.
71. Buy each other a present
Go to the mall and set a limit of $5-$20 each. Then split up and find a present for your sweetie with that budget. See who can pick out the most interesting and creative gift.
72. Write a fall or winter bucket-list together
Make it a date by getting together and making a list of all the things you want to do this fall and winter.
73. Play in the leaves
After raking up all the leaves in your yard, why not have fun playing in them together? You are never too old to be a kid again.
74. Plan the perfect Halloween costumes together
Instead of getting a Halloween costume from a bag, why not brain storm some ideas, then head to your local thrift store to search for the perfect outfit. You can easily create your own awesome costumer for less.
75. Go to a football game
Whether you see a professional sporting event or a local community team — bring a thermos of your favourite hot beverage to share together.
76. Enjoy a coffee date
Fall and winter are the perfect times to have a coffee date (or tea if you prefer). Stay at home or warm up at your favourite cafe.
Related: 17 easy ways to save money at Starbucks
77. Take a bubble bath
This is a nice way to relax and unwind. Light some candles, dim the lights, and enjoy a bubble bath together.
78. Throw an epic Halloween party
Whether it's a costume party or just casual — make sure to go all out! Have Halloween cocktails, candy, and baked treats. You can arrange a Halloween playlist or play a scary movie in the background.
79. Go zip-lining
Fall is a fun time to go zip-lining through all the beautifully colored trees.
80. Create a masterpiece together
For those into the arts, why not paint a picture, or sketch each other. If you're not into drawing you can build something together like sculpture.
81. Visit an ice sculpture festival
Most cities host an ice sculpture event each winter. Some of the artist create incredible work!
82. Meet for dessert
Instead of having a coffee date, why not meet up at a dessert cafe? There are milk bars that offer a variety of different flavored milk to pair with a freshly baked cookie or head to a local cupcake shop. This is one of the best cheap winter dates.
83. Visit a haunted house
Research to see if there are any haunted houses or tours in your city and pick the one that interests you.
84. Go for a manicure together
Most men are not open to the idea right away, but you'll be surprised how much they love having their nails nicely cared for.
85. Go berry picking
After a morning of berry picking, come home and make jams, pie, etc.
86. Make a list of New Years resolutions
They can be as a couple together or individual resolutions. Help motivate each other by sticking to your plans.
87. Read ghost stories or watch scary movies
October is the time of year to watch scary movies and if you're brave enough — read real life ghost stories about the city you live in. What's your favorite Halloween movie?
88. Shop at a flea market
You might score on something great since many vendors like to clear out much of their inventory before winter sets in.
89. Create a haunted house
Turn your home into a haunted house and invite your friends over (or other couples) to spook them.
90. Go hiking
If you haven't noticed by now, I love exploring nature and hiking is one of my favourite fall activities. You can even pack a small lunch and bring a thermos of tea or cider with you.
91. Make a scarecrow
You can make one or do a "his" and "her" combo. Use old clothes that you don't want anymore or find the perfect outfit at the local thrift shop.
92. Go on a bike ride through the fall foliage
This is fun and a good way to get some exercise.
93. Thanksgiving picnic in the park
If you have lots of leftovers, why not turn them into a beautiful fall picnic in the park. You can even make delicious turkey sandwiches with cranberry sauce and enjoy a slice of pumpkin pie for dessert.
94. Let out your crafty side
Make Halloween, fall or Christmas decorations at home. Use Pinterest to get ideas.
95. Go on a hayride
Yes they are fun and if you go at night, you can gaze up at the stars.
96. Make your own mulled wine
Look for recipes online or in cookbooks at your local library. You can even invent your own mix!
97. Get lost in a corn maze
This can be fun and a little spooky. This is a fun fall date idea.
98. Take a free (or affordable) community education class together
You can learn how to speak a new language, daw, paint, take photos, and so on. This is one of my favorite cheap winter dates.
99. Make your own holiday cards
Find a beautiful spot to do a photo shoot and snap away. There are affordable websites that allow you to upload your photo and print your card at home or at a print shop.
100. Visit the oldest graveyard in your city
Around Halloween it can be a little spooky, but it's interesting to walk around and read the names on the tombstones.
101. Check out the local fall and winter festivals
Summer is not the only time to visit local festivals — there are plenty of events happening during the fall and winter months. Look for Oktoberfest, craft shows, one-of-a-kind shows, etc.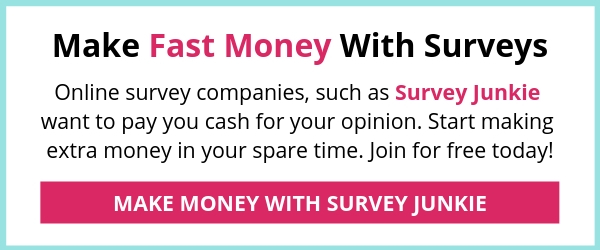 Join the Mint Notion family!
Sign up for my free newsletter to receive weekly tips to help you save money, make money, & live with intention!