Stuck at home and feeling bored? Today I'm sharing a list of creative things to do at home when you're bored at home. These ideas can give you a boost of inspiration when you're looking for a fun way to kill time.
Whether you're alone or at home bored with a friend, there is always something fun or productive we could be doing around the house.
With today's current events, we are being told to stay at home. Yes, it's natural to feel anxious or scared. But we have been given the gift of time. Time to spend with our loved ones. Time to get organized. Time to relax.
So with all that said, here's 46 fun things to do at home when you're bored!
Related Posts:
Entertainment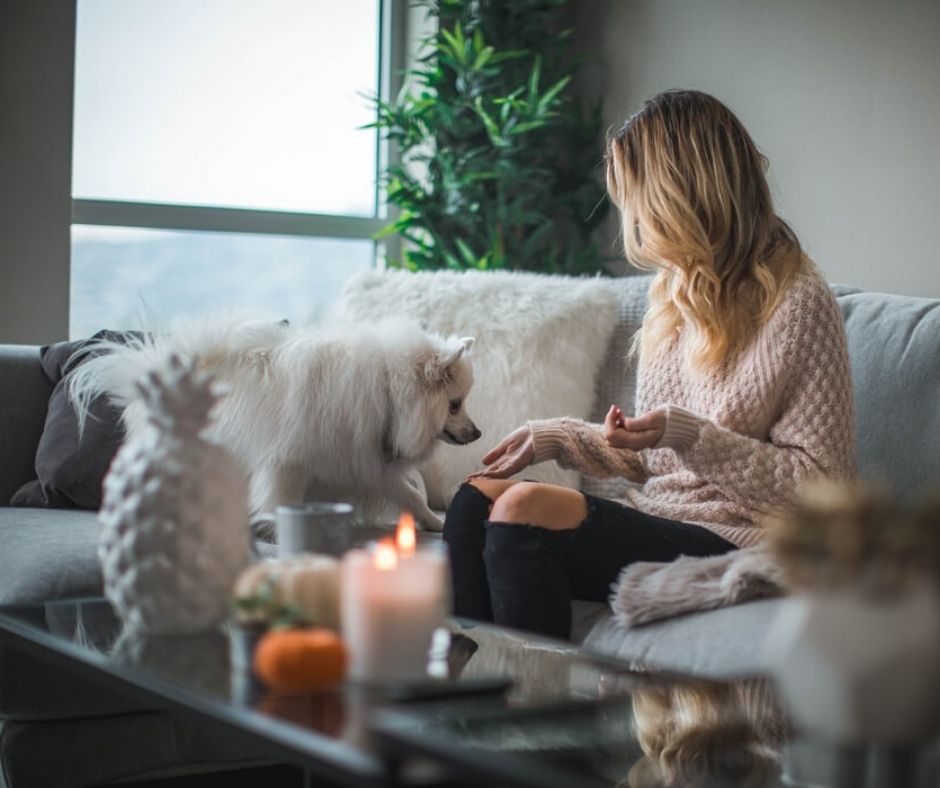 1. Have a themed or costume party
We usually only get the chance to wear costumes at Halloween, but it can be a lot of fun to get dressed up in a costume and have a party. Make it a themed costume party by choosing a time era or movie characters. Here's a few ideas to get you inspired:
Disney party
1920's party
Zombie party
Meme party
Pajama party
1980's party
Ugly sweater party
2. Have a Christmas party in the summer
Do you love Christmas so much that you wish you could celebrate it more than once a year? Me too! That's why 'Christmas in July' exists. Put on the Christmas movies and drink frozen hot chocolate. This can be a fun thing to do at home while staying cozy.
3. Indoor scavenger hunt
If you're stuck at home, why not make things fun by having an indoor scavenger or treasure hunt. Create some clues and distribute them around the home so one clue leads to another. Then place some treasure at the final destination.
4. Have a themed movie night
Pick your favorite movie genre and plan for an evening of watching back-to-back movies. Other themed movie nights include Disney movies, movies with sequels, movies by a specific director, and so on.
Don't forget to have plenty of your favorite snacks. My boyfriend and I LOVE eating popcorn while watching movies. We enjoy making popcorn at home in this popcorn machine.
5. Play games
A fun thing to do at home is to play board games. From classics like Clue, Risk or Life, to newer games like Cards Against Humanity, Telestrations, and What Do You Meme. There are so many board games to choose from. You can turn it into a tournament or see how many games you can play in a day. The possibilities are endless!
6. Have a karaoke night
Plan an afternoon or evening of karaoke with your friends and family. Make it a judgement-free zone so everyone can feel comfortable singing their favorite tunes. You can select music from your favorite genre, band or decade. This is one of the best fun things to do at home.
7. Do a jigsaw puzzle
Did you know that doing jigsaw puzzles can improve your short-term memory? It's also a great way to relieve stress after a long day.
Pull out the jigsaw puzzles and grab some tasty snacks to enjoy. I personally like to do puzzles at the kitchen table because it provides a nice big space to lay out all the pieces.
Need to take a break from putting together the puzzle? Use this handy puzzle storage roll up mat to keep all the pieces in one place. Then simply unroll the mat when you're ready to tackle the jigsaw puzzle again.
8. Play charades
This is a fun game that has been around for year. You can buy the game or make up your own ideas. This can be a great way to get the family together and be creative. Another awesome game is Pictionary.
Make extra money from home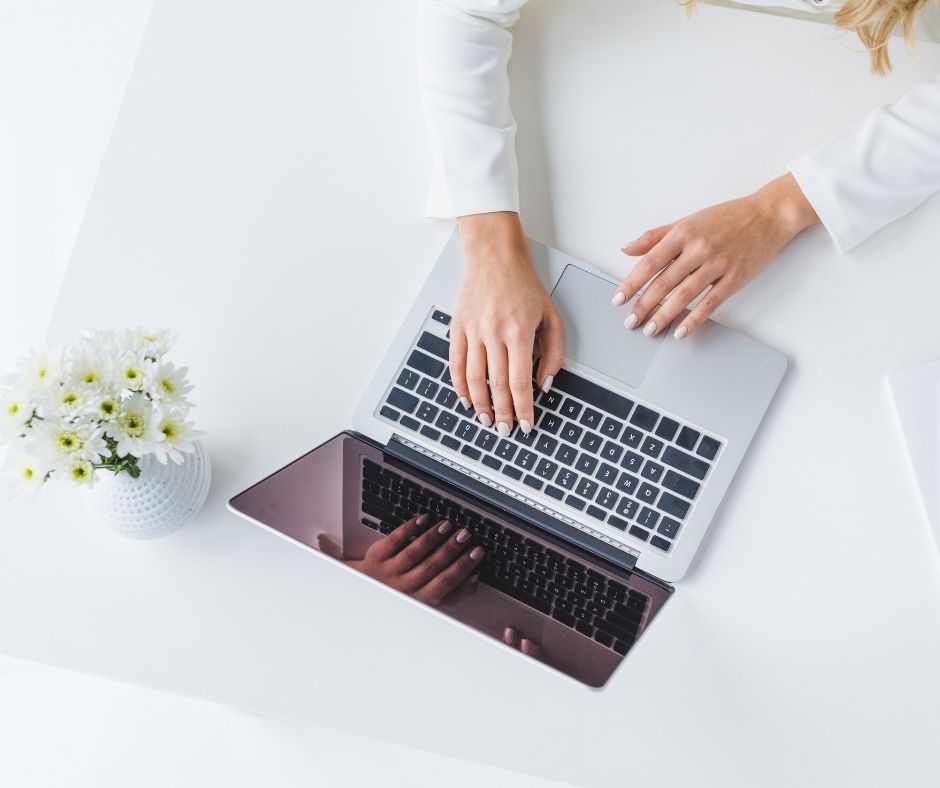 9. Earn cash back when shopping online
Rakuten is free to join and it's my favorite way to earn cash back when shopping online. Rakuten will even apply coupons automatically at checkout, so you'll always know you're getting the best deal.
Plus, you'll get a free $10 welcome bonus just for signing up.
I use Rakuten all the time when shopping online and have been able to earn over a thousand dollars through them. Pretty awesome right?
HOW TO CLAIM YOUR FREE $10:
Start here to sign up for Rakuten. (It's free to join)
Find your store on Rakuten next time you need to buy something. It's connected to over 2,000 stores, including Amazon, Target, and Walmart. You'll need to spend at least $25 on your first purchase within 90 days.
Your Rakuten account will be credited with reward points. Get this cash sent to a PayPal account or choose to receive a Big Fat Check from Rakuten. It's up to you!
For Canadian shoppers, you can click here to sign up for Rakuten (free $5 welcome bonus).
10. Work out at home and get paid to lose weight
Companies, such as Healthy Wage will actually pay you to reach your fitness goals. They will help you lose weight by offering a cash prize. Simply make a personalized bet on your own weight loss. If you're successful with the challenge, you can win up to $10,000.
Head to Healthy Wage's Prize Calculator to see how much money you could win. You can also check out this post to learn more about getting started with Healthy Wage.
How to get fit and make money with Healthy Wage:
Calculate your prize.
Make your bet.
Lose the weight.
Win money!
11. Get paid to share your opinion
Companies are willing to pay you to get your opinion. If you're looking for an easy way to make money fast, this can be a fun thing to do at home. I started doing online surveys when I was in college to help me make extra money. It's been a good way to help my bank account grow each month.
PRO TIP: Earn the most money when you sign up for several survey websites. Then you'll get to choose the surveys which pay the most money. Save time and earn more cash!
Branded Surveys – This is my favorite paid survey site! Branded Surveys currently has a TrustScore rating of 4.4/5 on Trust Pilot, which makes them one of the highest rated survey sites.
Sign up for Branded Surveys to start making money
---
American Consumer Opinion – This website has over 6 million members worldwide. They'll pay you for each survey you complete. It's an easy way to make extra money.
Sign up for a free account with American Consumer Opinion
---
Swagbucks – This is one of the most popular survey websites. I've been using Swagbucks for years to earn free gift cards. For each survey you complete, you'll earn "swagbucks" which can be redeemed for free gift cards, or you can get cash paid to a PayPal account. Plus, you'll get a free $5 welcome bonus just for signing up today.
Sign up for Swagbucks and claim your free $5 here
---
Survey Junkie – This is my favorite legit survey company and it's a great way to make money. It's one of the largest survey companies in the world. It's similar to Swagbucks, where you'll earn points for each survey you complete. Then you can exchange your points for cash paid directly to a PayPal account, or you can redeem your points for a gift card. It's super easy.
Sign up to start making money with Survey Junkie today
12. Start a blog
Blogging is my favorite way to make money online and it's a fun thing to do at home. The start-up costs are low which makes it super easy to get started. Blogging can be a simple side hustle, or it can turn into a full-time job (like it did for me). It's up to you!
If you're interested in starting your own blog, check out my free step-by-step guide. It'll show you how to easily get started. It takes just a few minutes to get your blog up and running. Anyone can do it!
I didn't know anything about blogs when I first started this website. I learned everything from scratch. Now I love connecting with people all over the world. It's pretty amazing how special blogging can be. Need some inspiration? Check out the best ways to make money as a new blogger here.
Blue Host is offering a great deal right now for getting your blog up and running. They make it quick and easy to get started. It's the web hosting company I used to start this blog, which is why I like recommending them. No tech knowledge required!
Save over 60% off the price of your blog with this special offer (expiring soon)!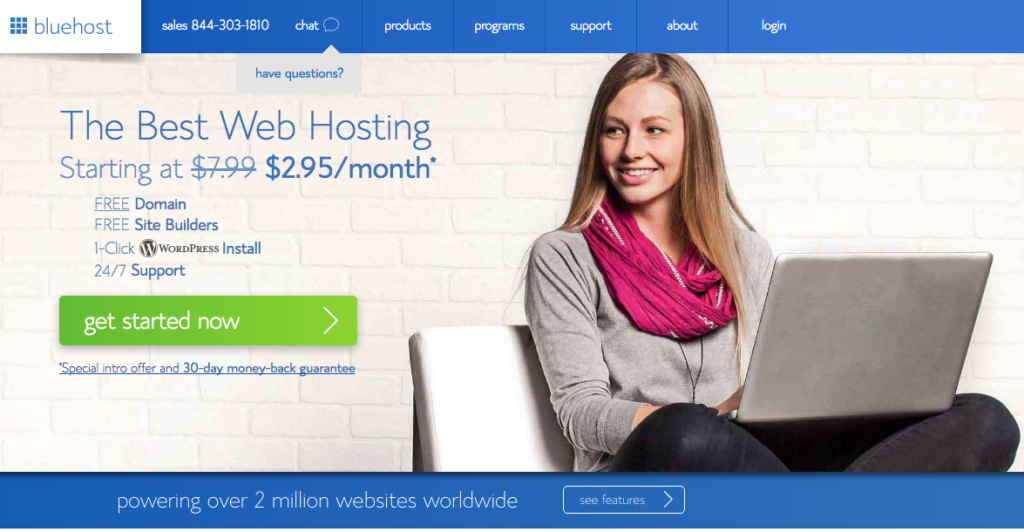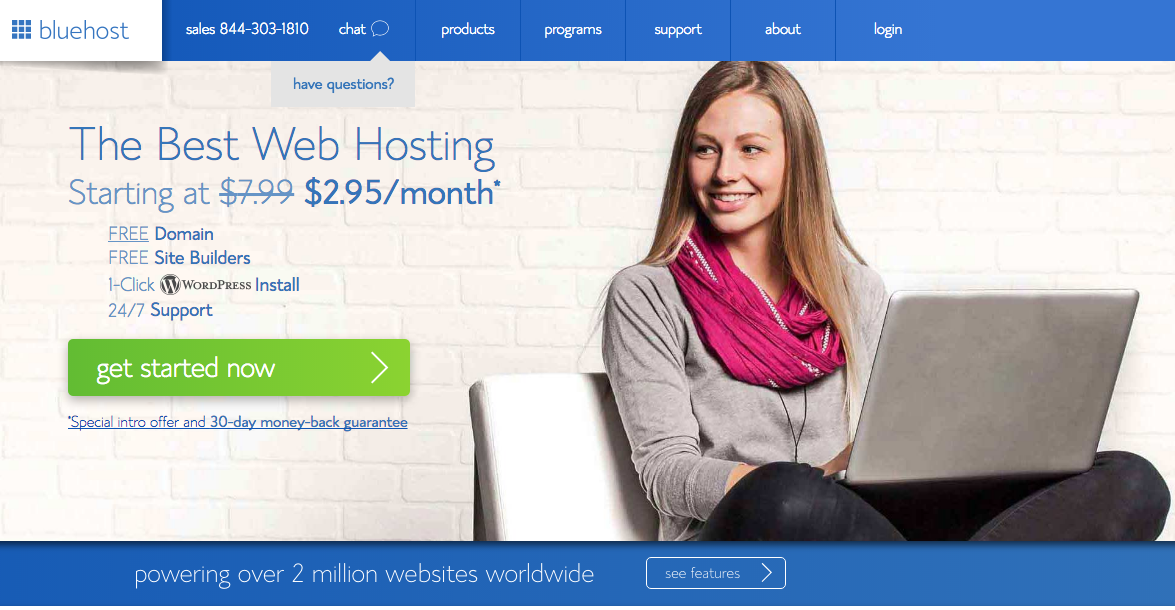 13. Get a side hustle
Side hustles can be a great way to boost your income so you can save more money and stay afloat. Here's a few of my favorite side jobs you may want to consider:
If you're interested in learning about more way to make extra money, I recommend checking out these posts:
Food and drinks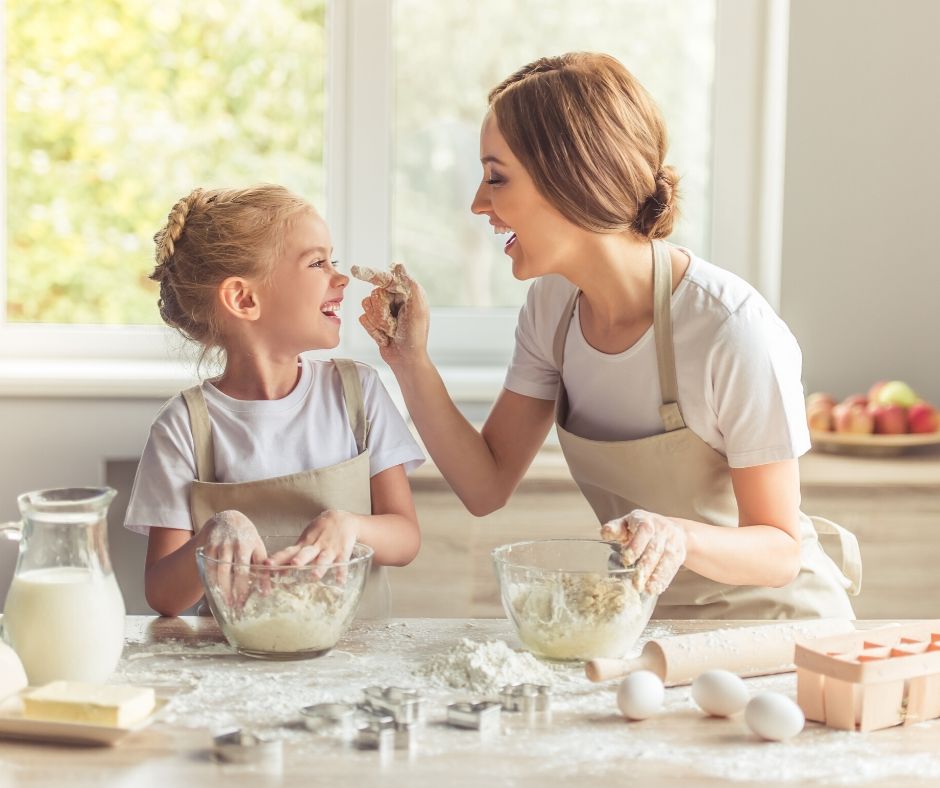 14. Have an indoor picnic
There's something so inviting about laying down a blanket and unpacking a basket full of delicious goodies. You don't have worry about creating the perfect spread of food, even some simple sandwiches or your favorite take-out will be tasty.
Instead of having it outside, you can bring the picnic indoors. Create a theme to make it exciting, such as Mexican food or party appetizers. This can be a fun thing to do at home when you're bored.
15. Try a new recipe
Sometimes I get into a rut where it feels like I'm cooking the same thing for dinner every night. To mix things up, I recommend trying a new recipe. Search for ideas on Pinterest or pull out your favorite cookbook to get inspired.
Some of my favorite cookbooks include:
16. Bake your favorite dessert
There's nothing like the smell of freshly baked dessert. I love watching baking shows on TV and always get inspired to learn how to become a better baker. Some of my favorite things to bake include chocolate cream pie, banana bread, and brownies.
This can also be a fun thing to do at home for kids. Get them involved by teaching them fractions, ratios, measurements and more when baking.
17. Decorate a cake or cupcakes
I've always been inspired by the beautiful cake creations on the TV baking shows. They make it look so easy! I recently bought some cake decorating supplies so I can learn how to decorate my own cakes at home. It's a lot of fun and tasty for everyone to eat.
18. Try Hello Fresh for the week
Take a break from trying to figure out what's for dinner every night. Instead, try Hello Fresh. This meal kit delivery is perfect for those busy weeks and make for a fun thing to do at home.
I've used Hello Fresh in the past and love how easy it is to put together a delicious and healthy meal. To get started, all you have to do is pick your plan (quick meals, family meals, or vegetarian meals). You can also select the number of people in your household (2-4 people).
Then you'll get fresh ingredients delivered straight to your door for the week. Your Hello Fresh box includes simple step-by-step recipes complete with nutritional information and fresh, pre-measured ingredients to help you put together a delicious meal in no time.
You can click here to try Hello Fresh and get $80 off your order.
19. Create a meal plan for your family
If using a meal kit delivery is not for you, try creating a meal plan for your family instead. You can download a copy of my free printable to help you get started.
This is the easiest way to save money on groceries and dining out. Spend one night per week planning the meals you want to make for the next seven days. If you need some guidance, many Mint Notion readers love using the $5 Dollar Meal Plan to help plan their meals.
20. Make your favorite cocktail or mocktail
Cocktails at restaurants can be quite expense. Instead, learn how to make your favorite cocktail or mocktail at home. This can be a great way to save money, plus you'll impress your friends. Some of my favorite drinks to make include margaritas, mojitos, and hurricanes.
21. Have a themed dinner party
Instead of going out to a restaurant, why not enjoy a fabulous dinner party in the comfort of your own home? Dinner parties can be a lot of fun. Get creative by making it a themed dinner party. Some ideas include:
Choose your favorite ethnic food (Thai, Chinese, Indian, Mexican, Japanese, and so on)
Holiday food (Valentine's Day, Christmas, Thanksgiving, St. Patrick's Day, and so on)
Food from movies, such as Harry Potter's butter beer
Vegan dinner party
Potluck (have everyone bring over their favorite dish)
22. Have a BBQ
A BBQ is a fun activity to do during the warmer months. You can cook up your favorite BBQ food and eat outside (or inside). Some of the best things to cook on the BBQ include skewers, veggies, burgers, hot dogs, and peaches (hello grilled peach salsa).
23. Read a book
I love curling up under the blanket with a cup of tea and a good book. This can be a nice way to relax and unwind. I recommend going to the library to borrow books for free. Or you can download them on your e-reader device.
24. Have an afternoon tea party
Going to High Tea can be expensive. A better idea is to host your own afternoon tea party at home. Make a batch of scones, serve finger sandwiches and brew a pot of your favorite tea. You can invite friends and even ask them to dress up like they are going to a proper High Tea.
Beauty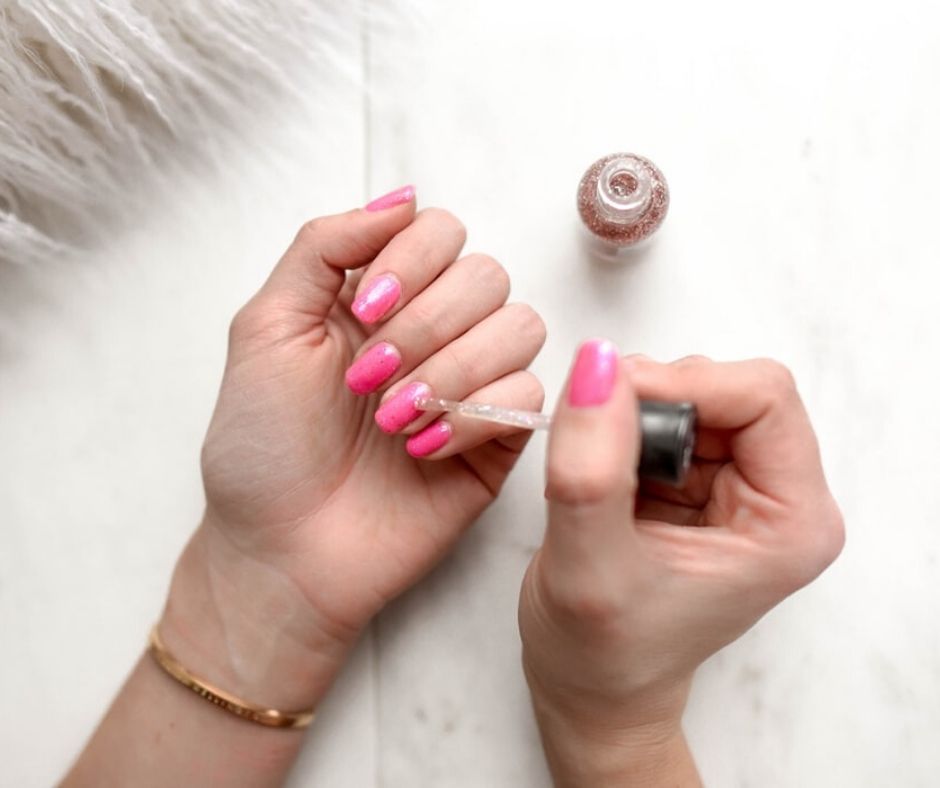 25. At-home spa day
Skip the expensive spas and relax with an at-home spa day. First, you'll want to set the mood with calming music and nice lighting. Put on a diffuser or light a candle to create a relaxing atmosphere.
Then you can give yourself a facial, a foot soak, a hand mask, a hair treatment, or take an aromatherapy bubble bath. I also like the finish the spa day by giving myself a manicure or pedicure and reading a good book.
26. Practice doing nail art
Nail art is really popular today and there are so many pretty designs you can do. Lately I've been watching tutorials on YouTube to learn how to do my own nail art. It definitely takes practice, but it's so rewarding.
27. Give yourself a manicure
Whether you're trying to save money or you're too busy to visit the nail salon, an at-home manicure can be a real treat. I rarely go to the nail salon and prefer to paint my nails at home. It's relaxing while watching a movie or a nice way to unwind after a long day.
28. Give yourself a pedicure
If you have time, I also recommend giving yourself an at-home pedicure. I like to soak my feet in a warm bath first. This is the perfect time to try a new face mask as well.
Creative Ideas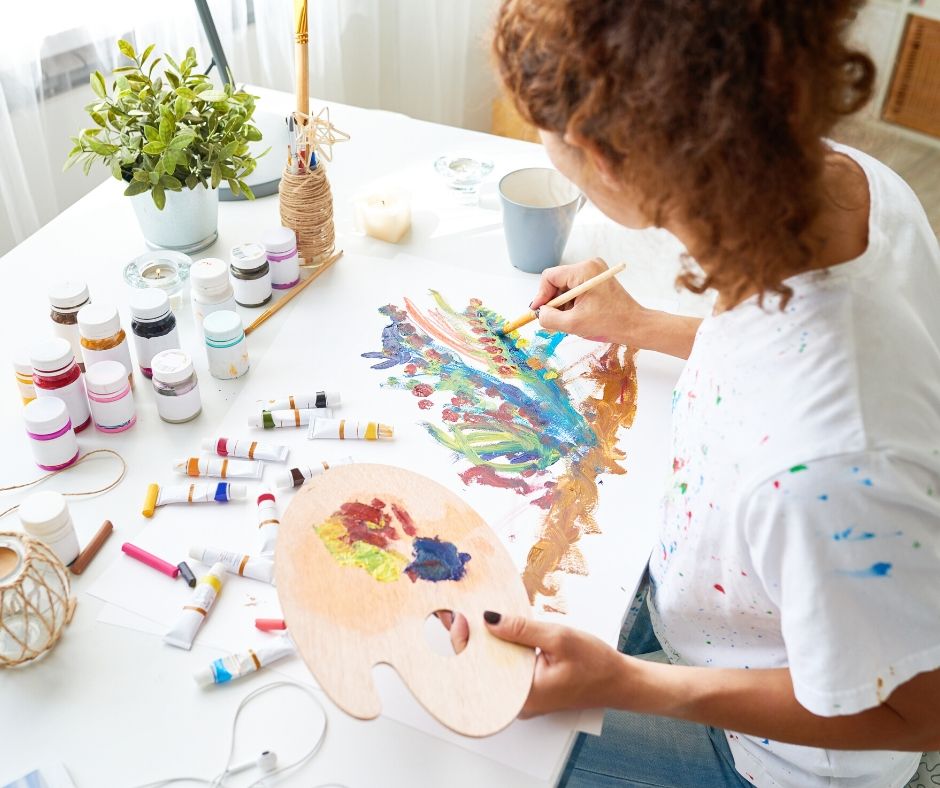 29. Learn how to do calligraphy
Calligraphy is popular right now and it looks beautiful. This can give your handwritten projects that extra flair and is a fun skill to learn. You can get started by watching tutorials online or pick up a calligraphy set for beginners.
30. Crochet or knit something
When I was a kid I remember going to my great Aunt's house and learning how to crochet a scarf. I was never very good at it, but I had so much fun learning and seeing my finished project. You can search for free patterns online to get started.
Some ideas to crochet or knit include making a blanket, a scarf, a hat, a drink coaster, a pot holder, slippers, or a doll.
31. Paint a picture
I recently went to my first paint night and had a blast. I haven't painted anything in years, so it was nice to go out with friends and learn some new painting techniques. Plus, it can be a great way to socialize.
Instead of going out, you can have your own paint night at home. Just make sure to wear an apron to protect your clothes.
32. Craft night
If painting isn't your cup of tea, why not have a craft night instead! Keep the craft ideas simple to make sure everyone can have a fun time. Here are a few ideas to get you brainstorming:
Bath bombs
Exfoliating scrub
Christmas ornaments
Paper lanterns
Terrariums
Pottery
Mason jar crafts
33. Practice photography
Taking photos is a fun thing to do at home. You don't need to buy a fancy camera. Just use what you already have – even if it's your phone. Here's some ideas for photo projects you can do at home:
Nature photography in your backyard
Black and white photos
Lifestyle photos
Portraits
34. Make a scrapbook
This is a good way to use old photos that you may have laying around the house. Put them together or print some from your phone to create a beautiful family scrapbook. This can highlight some of your vacations and memories with your family.
35. Press flowers
I recently discovered a business that presses flowers and then frames them. They look absolutely beautiful and I'd love to try this someday.You can check it out here.
36. Plant seeds
Each spring, I like to plant seeds and watch them grow into a beautiful herb garden. If you have kids, this can be a fun and educational experience for them to plant seeds. I recommend checking to see which time of year is best to get started.
To get your life in order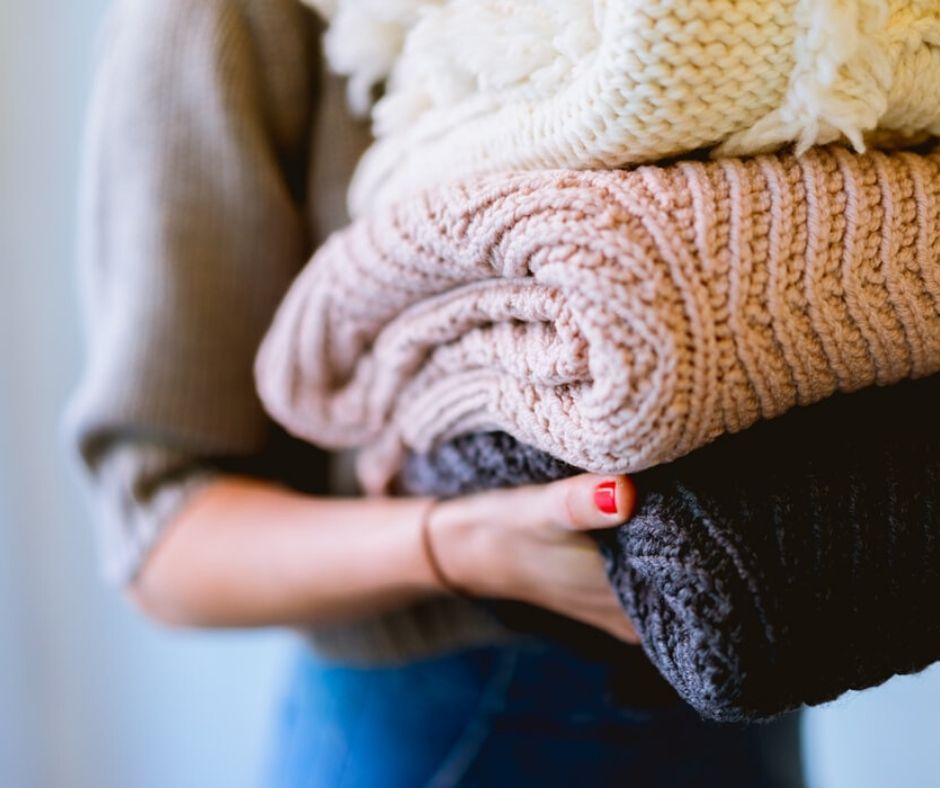 37. Declutter your closet
If you've been following me for awhile, you'll know that I love decluttering my closet and organizing my clothes. This helps me to appreciate what I already have, saves time when getting dressed in the morning, and save me money when shopping.
To help you get started, you can follow my easy step-by-step guide here to help you declutter your closet.
38. Build a capsule wardrobe
Just a few years ago, I used to be addicted to buying clothes. This led me to do the no new clothing challenge and build my own capsule wardrobe. The best part is you can start with items you already have. There's no need to buy anything new.
To help you get started, you can follow my easy step-by-step guide here to help you build a capsule wardrobe.
39. Declutter your finances
Now is good time to make a list of your all your monthly expenses. This includes memberships, subscriptions, cell phone, cable TV, streaming services, discretionary spending (beauty, dining out, entertain) and so on.
Ask yourself what you can reduce or eliminate from your monthly spending. For example, we moved into our new apartment, we decided to cut cable TV. This has saved us so much money in the past couple of years.
To help you get organized and pay less on your monthly bills, consider using this free tool by Trim.
Trim is a digital personal assistant that makes it easy to save money on your monthly bills. All you have to do is sign up here and Trim will do the heavy lifting for you.
Trim will also negotiate your monthly bills, such as your cable, cell phone, and internet bill. Trim works behind the scenes and automates ways to save you money. Now you can have more money in your pocket to help grow your savings and pay off debt faster.
40. Create a new budget (and stick to it)
After you've decluttered your finances, I recommend creating a new monthly budget. To help you get started, you can download my free printable workbook, Budget Rock Star. It'll show you how to create a successful budget in just 5 steps.
41. Wash your bedding
There's nothing like sliding into freshly washed bed sheets. We try to wash ours every weekend.
42. Make homemade cleaners
I've been trying to use more natural products in the home. This includes switching to a natural laundry soap, using a natural deodorant, and making my own all-purpose cleaners. I bought a few spray bottles to store my homemade cleaners.
Just in case you're interested, here is the recipe for my favorite all-purpose cleaner:
43. Organize and clean your kitchen
For us, the kitchen is the heart of our home. We love working as a team to create healthy meals and it's a place where we like to entertain. Spend a morning or afternoon decluttering your kitchen and getting things organized. Sell or get rid of kitchen supplies you no longer use.
44. Rearrange furniture in a room
It's easy to get into a rut and feel like you want to redecorate your whole house. Instead of buying new stuff, why not rearrange furniture you already have. Put the couch in a new position. Hang photos in a different spot. You'll be surprised how easy it can be to refresh your place with just a few adjustments.
45. Finish a house project
Use this time as an opportunity to complete a house project. This can help you feel productive and can be a fun thing to do at home. Some ideas include:
Declutter and organize a room
Paint your kitchen cabinets
Organizing your junk drawer (we all have one!)
Regrout the shower
Deep clean your home
Add greenery to your home with plants
Organize your kitchen cupboards
46. Practice yoga
We all know that regular exercise is good for the body and mind. I am not very good at yoga, but I've started practicing more because it's a great way to the start the day. Yoga Download is a good place to start. They offer over 1,500 online yoga classes for all levels.
Yoga Download currently has a TrustScore of 4.7/5 on Trust Pilot, making them one of the highest rated online yoga programs. With new classes being added each week, now is the perfect time to give yoga a try. You can learn more about Yoga Download here.
---
As you can see, there's plenty of fun things to do at home. Some of these ideas cost no money at all, which is great for those on a tight budget. I'll be adding more ideas to this list over the coming weeks.
What is your favorite thing to do at home? Please leave me a comment below!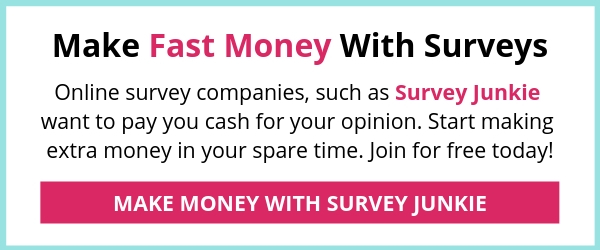 JOIN 19K+ AMAZING PEOPLE (LIKE YOU!)
Sign up for my free newsletter to receive exclusive tips to help you save money, make money, & live with intention!