London is one of the most popular tourist destinations in the world. If you're visiting London for the first time, this 5 day itinerary is perfect for those who want to see the best of what London has to offer.
This London itinerary includes the city's top museums, shopping, landmarks, and architecture. It's great for those using the London Pass, which can save you both time and money on your trip.
Where do tourists stay in London?
Many tourists want to know — what is the best area to stay in London? Below are my recommendations for the best neighborhoods to book your accommodations:
While hotels are pricey in London, there are plenty of ways to have an incredible trip without breaking the bank. One of my favorite ways to save money on accommodations is to check for deals on sites like Booking.com.
Related Posts:
Saving Money on Sightseeing & Attractions
London is a big city and there's lots of fun things to do and see. It can be challenging to plan an itinerary and determine which attractions to spend your money on.
Getting the most bang for your buck is my #1 priority when planning a vacation and the London Pass was rated the #1 London tourism pass by TripAdvisor.
They're also recommended by Expedia and The London Pass currently has a TrustScore rating of 4.4/5 on Trust Pilot, which makes it one of the highest rated sightseeing passes.
Over 3 million travelers have used the pass and it's the only all-inclusive pass rated 4+ on Google.
With the London Pass, you can save time, money, and enjoy stress-free sightseeing. But don't just take my word for it. Check out these TripAdvisor reviews.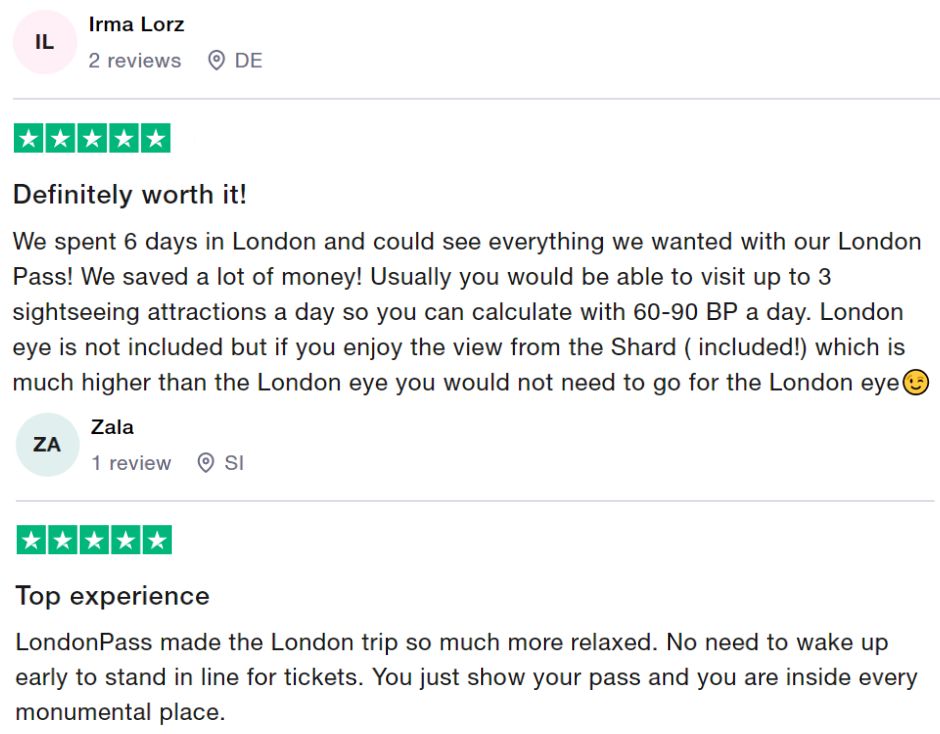 PRO TIP: Buy the pass online and save extra money off the retail price. To buy the London Pass, click here to go to the official website.
FLASH SALE! Save up to 51% off the London Pass. Use code SPRING23LN to save an extra 10%. Offer ends March 22nd.
Buy the pass now and you'll have two years to activate it.
Here's what's included in the London Pass:
✓ Pick from over 80 London attractions
✓ Valid for up to 10 days
✓ Save up to £430 when you visit 3 attractions per day compared to purchasing individual tickets
✓ Mobile pass option
The London Pass is a pre-paid sightseeing card which gives you FREE fast-track entry to the city's top tourist attractions, including the Tower of London, Westminster Abbey, and a Hop on Hop off Bus Tour.
Plus, you can use The London Pass to get free entry to over 80+ other attractions, museums, and tours in the city, including an optional Oyster travelcard to cover all your transportation needs.
I rode the London tube everyday during my trip. It was easy to use and a quick way to get to each attraction.
Is the London Pass worth it? Check out my honest review of the London Pass here.
How to get your London Pass:
Step 1: Choose which pass duration you want to buy (1, 2, 3, 6, or 10 day). You can click here to purchase your London Pass from their official website.
FLASH SALE! Save up to 51% off the London Pass. Use code SPRING23LN to save an extra 10%. Offer ends March 22nd.
Buy the pass now and you'll have two years to activate it.
Why you should consider buying the pass online:
When you buy the pass online, you can take advantage of online discounts.
They offer a 365-day money-back guarantee, so you can get a full refund just in case your plans change.
You can activate your pass anytime within two years from the date of purchase.
STEP 2: Download your mobile pass instantly using the London Pass app.
If you prefer a physical pass, simply print your pass and guidebook at home. Links and easy-to-follow instructions for both options will be in your confirmation email.
Step 3: You now have FREE access to any of the 90+ top London attractions included for the duration of your pass.
How to activate the pass: It will activate once you visit your first attraction and can then be used on consecutive calendar days for the number of days purchased.
You'll also receive a free guidebook, which is included with your purchase. Use this book to help you easily plan your itinerary.
PRO TIP: I used the 3 Day London Pass for my trip. It worked well with this 5-day London itinerary. Using the London Pass was great because it let me visit more attractions than I would have otherwise.
How many days are enough in London?
For first-time visitors, I recommend spending at least 3-5 days in London.
Three full days will give you enough time to see the main tourist attractions and landmarks. Five full days will give you a little more breathing room and allow you to explore the charming neighborhoods in London.
When is the cheapest month to travel to London?
The cheapest time to visit London is during the off season. September and October offer cheap flights to London.
November to mid-December and January to March are also the cheapest months to travel to London. I went to London during November, which can be a great time to visit if you're traveling on a budget.
Getting Around the City
To make the most of your time in London, pick up an Oyster Card (or a Visitor Oyster Card). You can purchase one before your trip, at the airport, or at one of London's tube stations.
For London Pass holders, you have the option to add an unlimited Oyster travelcard to your pass. This can help you save money and time when traveling to each sightseeing attraction.
I also recommend wearing comfortable shoes — this is a must when visiting London since you'll be walking around a lot.
Day 1 in London
St. Paul's Cathedral (free with the London Pass)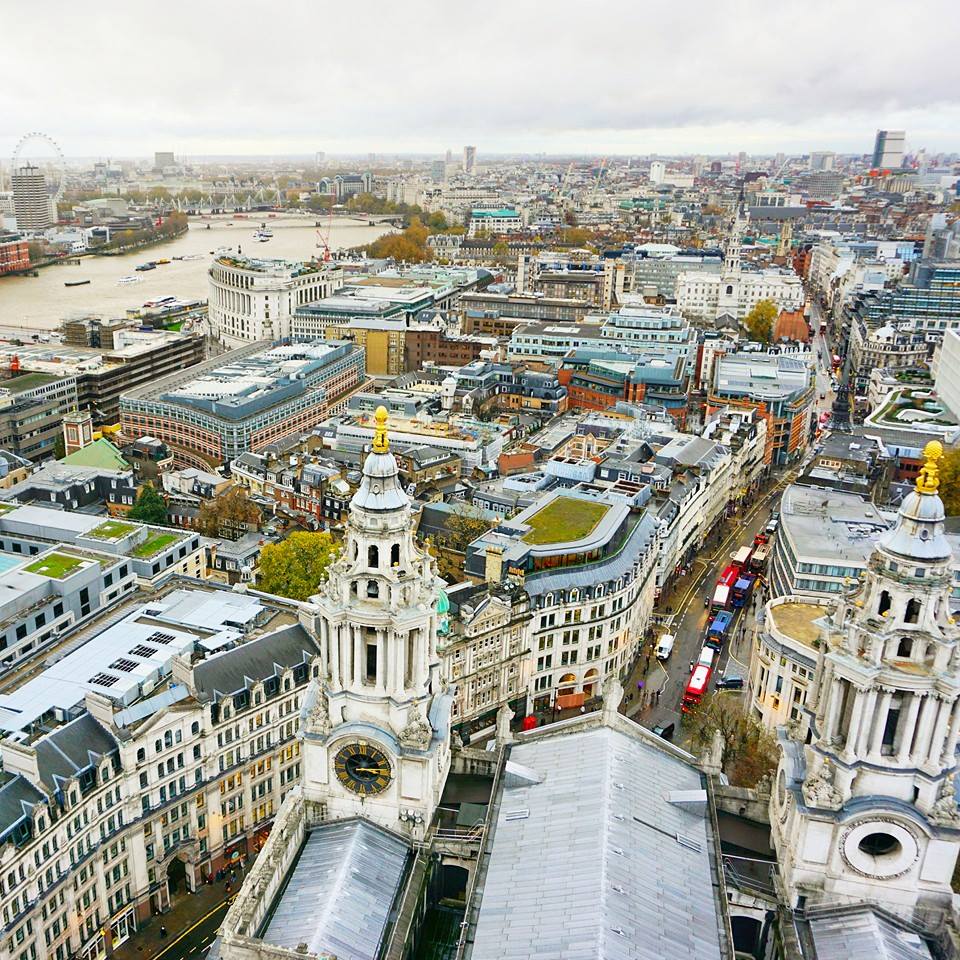 Why visit? It's an iconic feature of the London skyline and boasts incredible views from the top of the dome. Visitors can also go down below to see the crypts. St. Paul's Cathedral is included for free with the London Pass.
Quick Tip: It's 528 steps up to the Golden Gallery. Make sure you're wearing comfortable shoes because it's worth the climb to see the incredible view at the top.
Millennium Bridge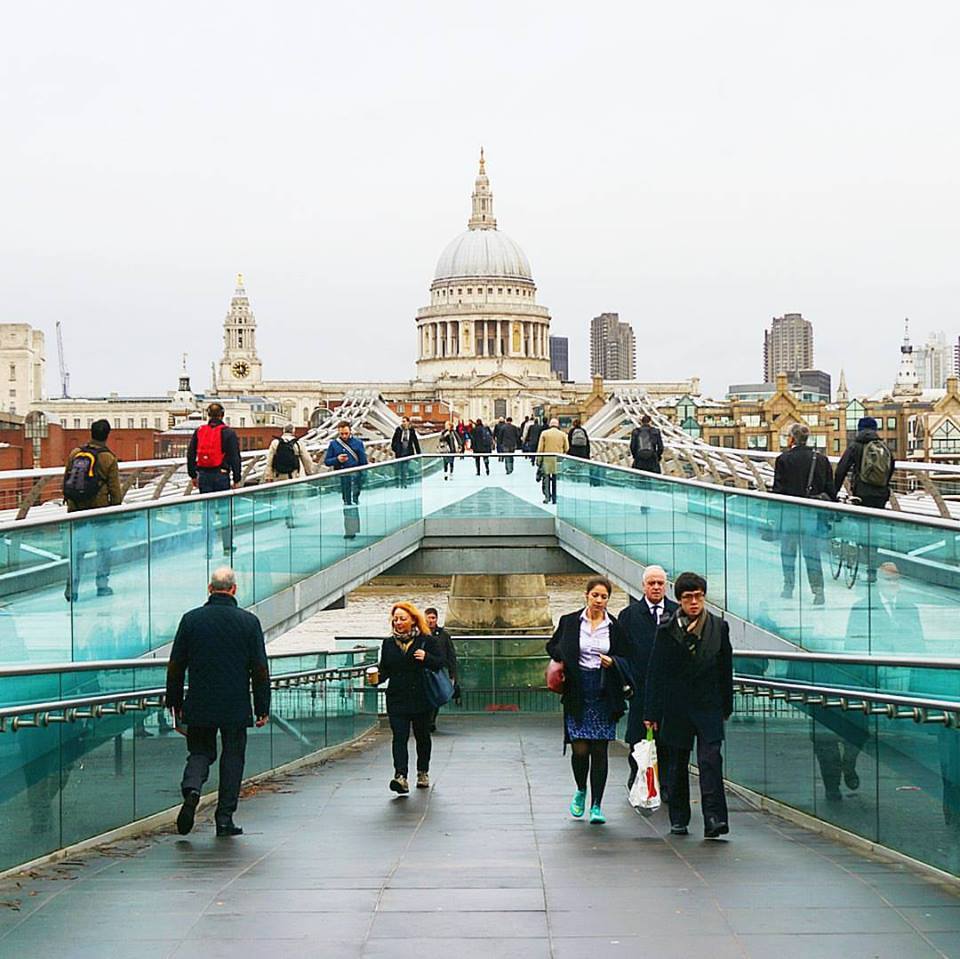 Why visit? This pedestrian footbridge is one of the coolest bridges in the city. It was also featured in the Harry Potter movies.
Quick Tip: Take photos on the bridge with St. Paul's in the background for an interesting perspective. The bridge is worth a visit both during the day and at night.
Tate Modern (free to the public)
Why visit? The Tate Modern is free to enter and is home to an extensive collection of modern art dating from the 1900s to present day.
Quick Tip: The restaurant at the Tate Modern offers a beautiful view of London. The museum is also open later on Fridays and Saturdays.
My must-have London accessories:
Click the product to shop
Shakespeare's Globe (free with the London Pass)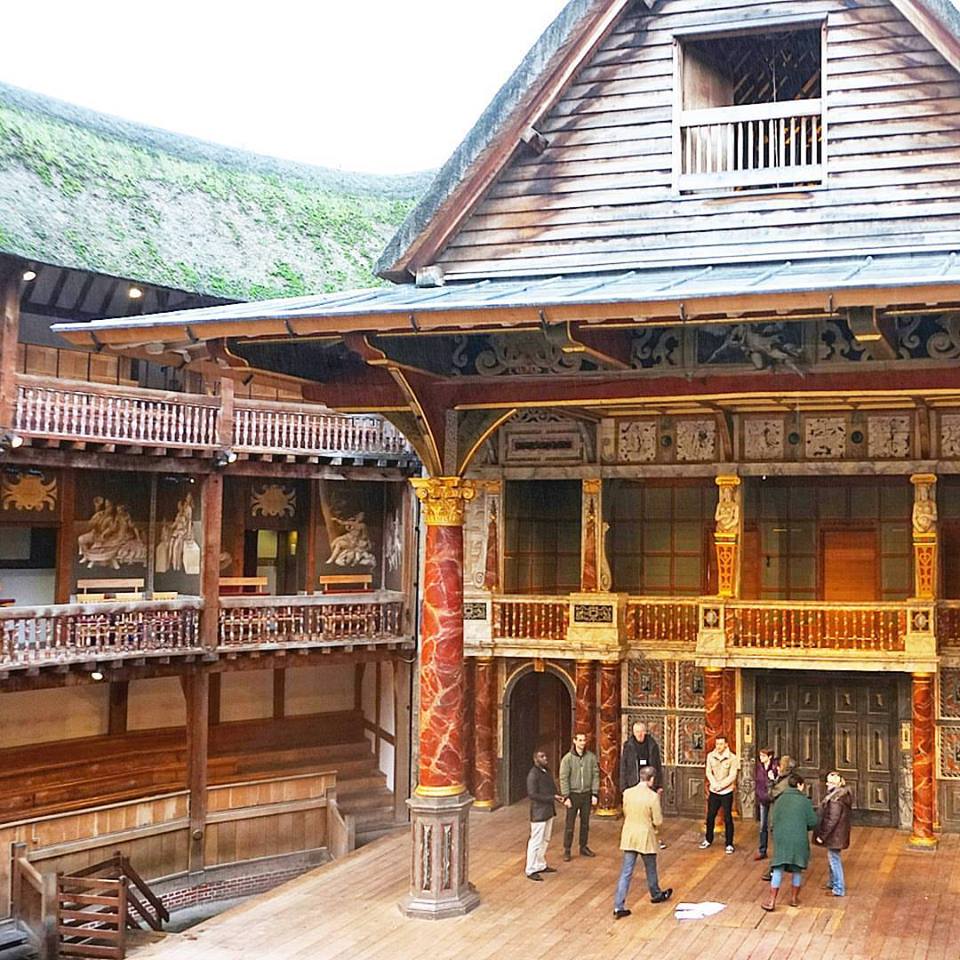 Why visit? This is the third theatre, which was reconstructed based on the original Shakespeare's Globe from 1599. While it's a bit smaller than the original Globe, this is the only Globe theatre still standing today. Shakespeare's Globe is included for free with the London Pass.
Quick Tip: Visit during the regular season to see a Shakespeare play performed here. Also, don't forget to take a tour of the theatre to learn more about its history.
Borough Market
Why visit? Borough Market is one of the London's most popular food markets consisting of more than 100 stalls and stands.
Quick Tip: Pick up fresh produce, bread and cheese to have a delicious picnic or make a meal if your accommodations have a kitchen. Hot meals for take-away are also available.
Day 2 in London
Trafalgar Square
Why visit? Home to Nelson's column and the iconic stone lions, this is a must-visit square for any first-timer in London.
Quick Tip: Get here about 20 minutes before the National Gallery opens as it can get quite busy later in the morning.
National Gallery (free to the public)
Why visit? That National Gallery is among one of the most visited art museums in the world, after the Louvre in Paris and the MET in New York City. It's also free to enter so there is no excuse not to visit.
Quick Tip: Arrive here when the museum opens as it can get quite busy with tour groups later in the morning. It is also open late on Friday evenings if you prefer to visit at night.
Covent Garden
Why visit? This popular market in London has a variety of shopping, restaurants, theatre and free street performers.
Quick Tip: Enjoy the beautiful atmosphere by visiting here for lunch.
British Museum (free to the public)
Why visit? The British Museum has an amazing collection that spans over two million years of human history. It is also home to the largest collection of ancient Egyptian material outside of Cairo.
Quick Tip: Don't miss seeing the Rosetta Stone, Egyptian mummies and Pantheon sculptures.
Shopping on Oxford Street, Regent Street and Carnaby Street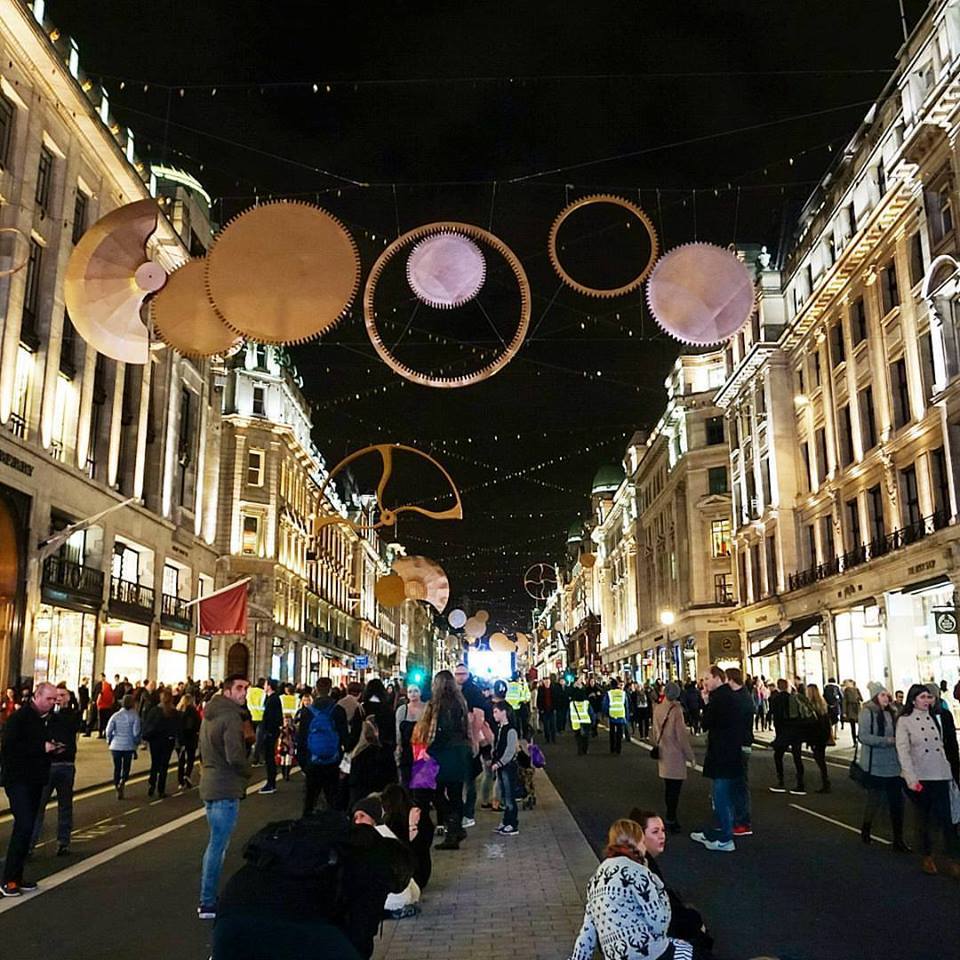 Why visit? These streets have some of the best high-street and luxury shopping in London.
Quick Tip: Even if you're not into shopping, it's worth a visit just to browse and explore the streets.
Piccadilly Circus
Why visit? This is a popular public space among tourists in London and often shown in movies. Relax here and people watch after shopping. Save over 40% off on London shows when you book through Viator.com
Quick Tip: Visitors can easily explore Regent Street, Piccadilly or Soho from here.
Day 3 in London
Big Ben and Houses of Parliament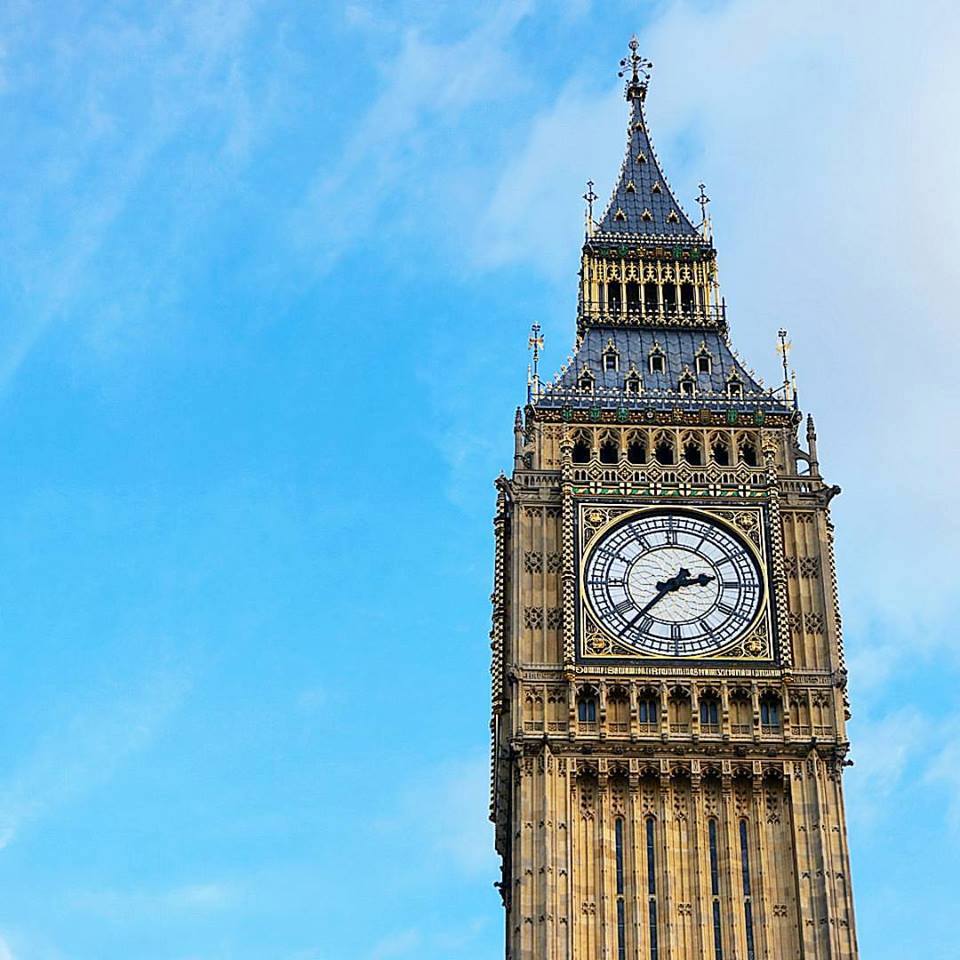 Why visit? If you're visiting London for the first time, chances are visions of Big Ben come to mind. A visit to London is not complete without a trip to Big Ben and the Houses of Parliament.
Quick Tip: Big Ben is the name of the bell inside the clock tower. The tower is actually known as the Elizabeth Tower.
The view from the Shard (free with the London Pass)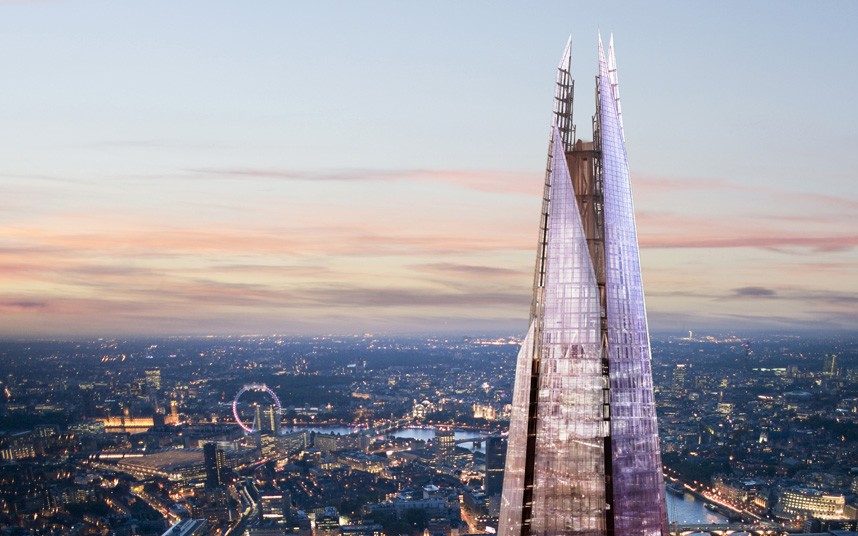 Why visit? The top of the Shard provides one of the most spectacular views of London. This is Western Europe's tallest building. You can visit the top of the Shard for free with the London Pass.
Quick Tip: Plan to visit here early in the morning between 10:00am and 12:00pm to avoid crowds.
Westminster Abbey (free with the London Pass)
Why visit? With over one million visitors per year, this beautiful 700-year old building is a must-visit in London. This is also where Prince William and Kate Middleton had their wedding. Entrance to the Westminster Abbey is free with the London Pass.
Quick Tip: There are a number of burials and memorials at Westminster Abbey, including the monarch Mary, Queen of Scots.
Buckingham Palace
Why visit? Buckingham Palace is the official residence of Britain's sovereigns since 1837. It is also the administrative headquarters of the Monarch.
Quick Tip: Arrive early (at least 15 minutes prior) in order to get a good spot to see the changing of the guards.
Victoria & Albert Museum (free to the public)
Why visit? The Victoria & Albert museum is the world's largest museum of decorative art and design.
Quick Tip: Enjoy afternoon tea at the museum's Garden Café.
Natural History Museum (free to the public)
Why visit? One of the best natural history museums in the world, here you can discover information about mammals, dinosaurs, minerals and the earth.
Quick Tip: Perfect museum for families and people of all ages.
Day 4 in London
Tower of London (free with the London Pass)
Why visit? Despite its grim reputation, the Tower of London holds over 1,000 years of history that is worth exploring! Entrance to the Tower of London is free with the London Pass.
Quick Tip: Visit early on a weekday morning. I went on a November morning and was the only one in the Crown Jewels room.
Read Next: The best tips for visiting the Tower of London
Tower Bridge Exhibition (free with the London Pass)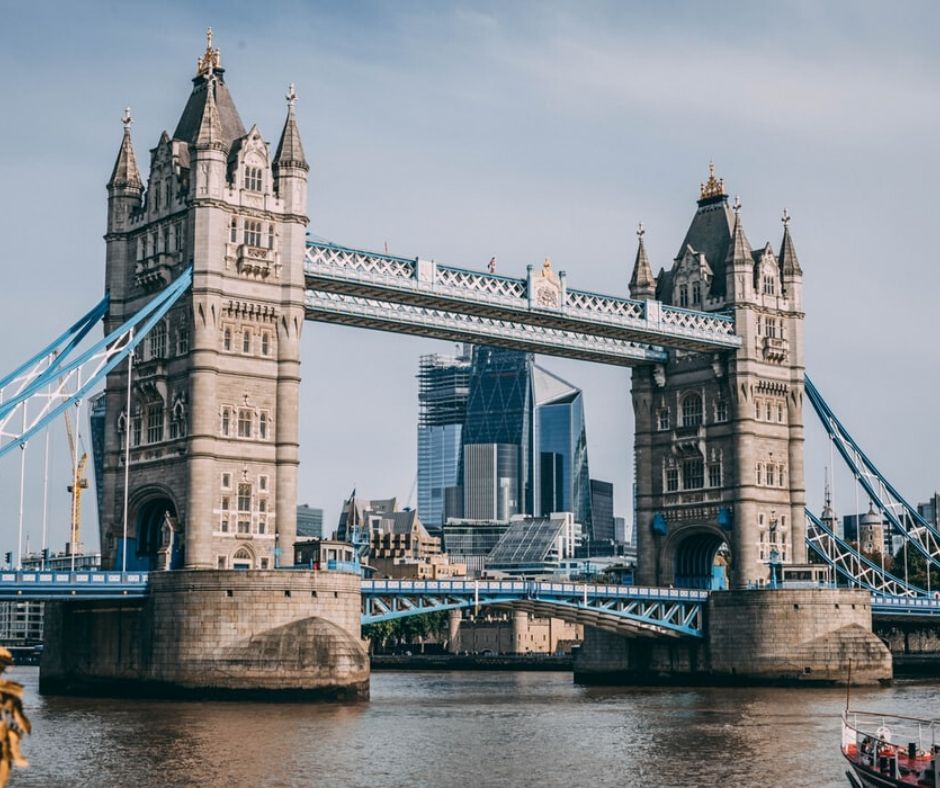 Why visit? Learn about how this famous bridge works, walk across the glass floor and enjoy beautiful views from the top of the bridge. Entrance to the Tower Bridge Exhibition is free with the London Pass.
Quick Tip: Don't forget to visit the engine room which is included in the price of admission.
St Dunstan in the East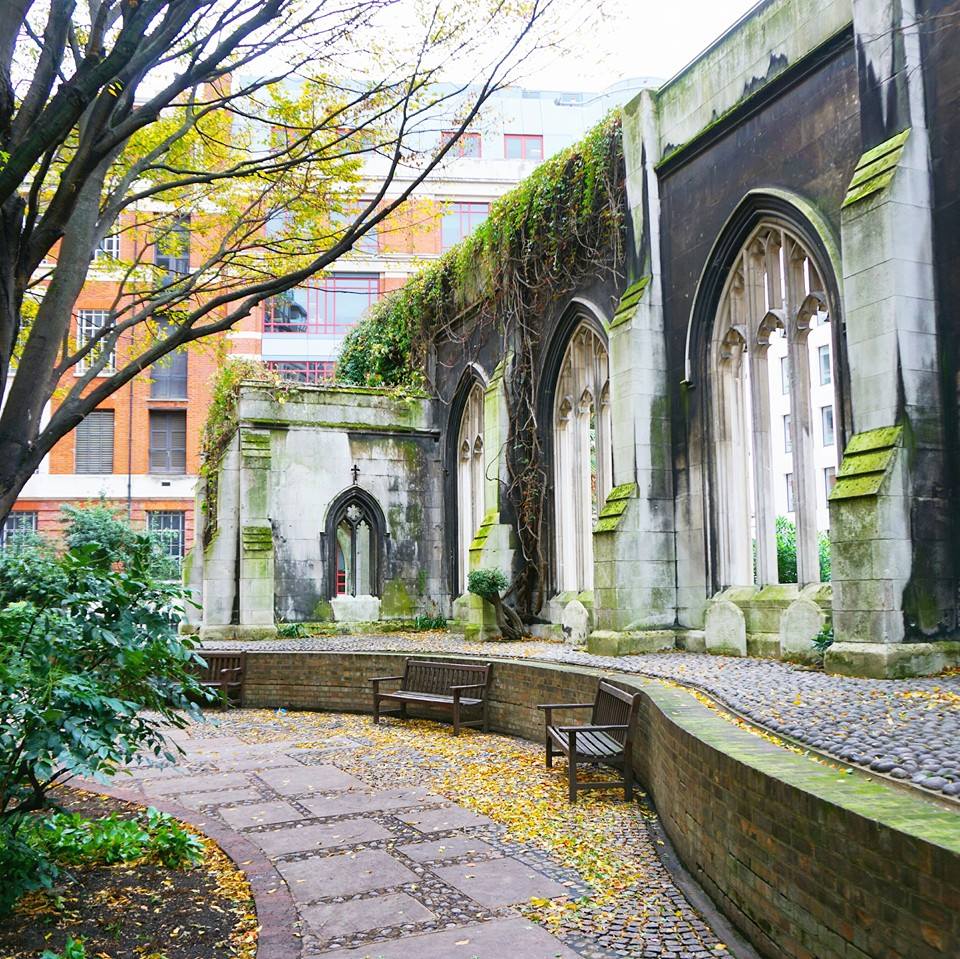 Why visit? Built around 1100, the church was severely damaged by both the Great Fire in 1666 and the Blitz of 1941. Today visitors can walk around the ruins in this city garden.
Quick Tip: It's not uncommon to see people enjoying their lunch on one of the benches. Worth a visit if you like ruins.
Monument (free with the London Pass)
Why visit? The monument commemorates the Great Fire of London of 1666. Entrance to the Monument is free with the London Pass.
Quick Tip: After climbing the 311 steps up to the top, you will be treated with a nice view of the Tower Bridge.
Leadenhall Market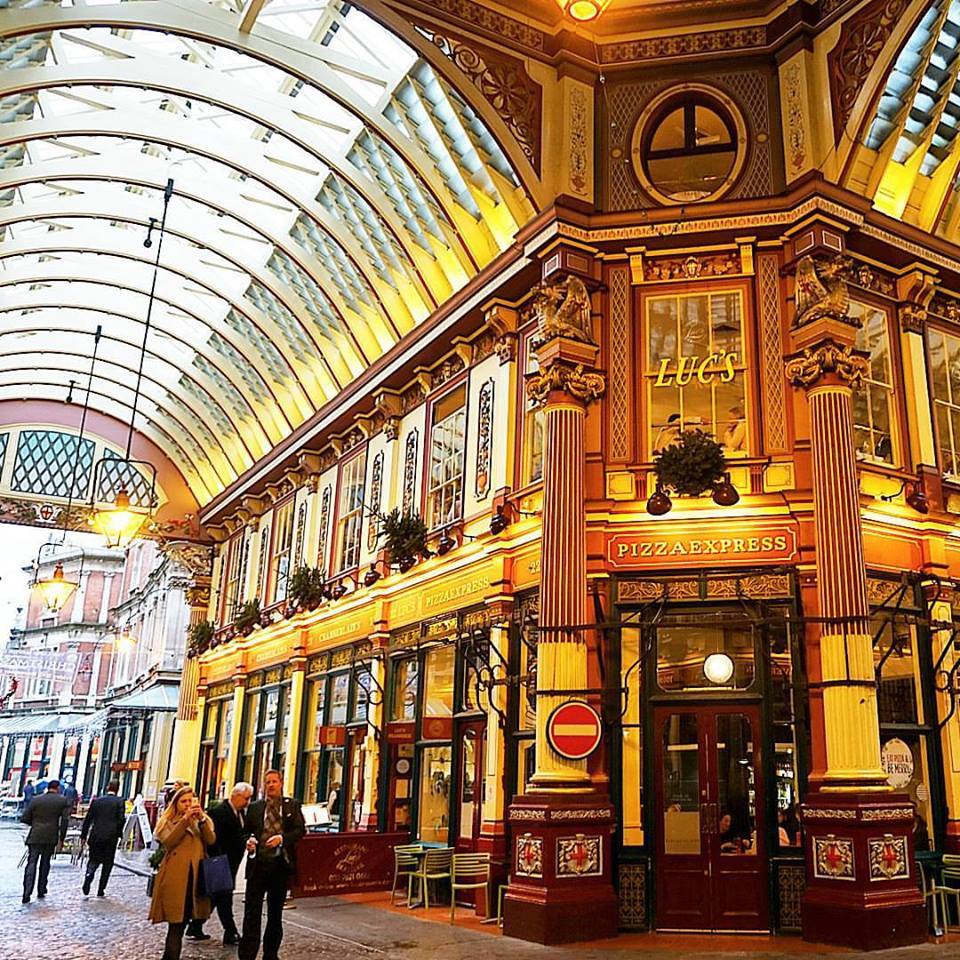 Why visit? Built in 1881, this Victorian covered market is a must see in London. Have lunch or shop around here in the afternoon.
Quick Tip: Harry Potter fans may recognize Leadenhall Market from the movies, as it was also the filming location for some of the exterior Diagon Alley scenes.
Camden Market
Why visit? One of London's most popular attractions, browse stalls that sell a variety of clothing, crafts or fast food.
Quick Tip: A fun mixture of cultures and delicious street food.
Day 5 in London
Portobello Market in Notting Hill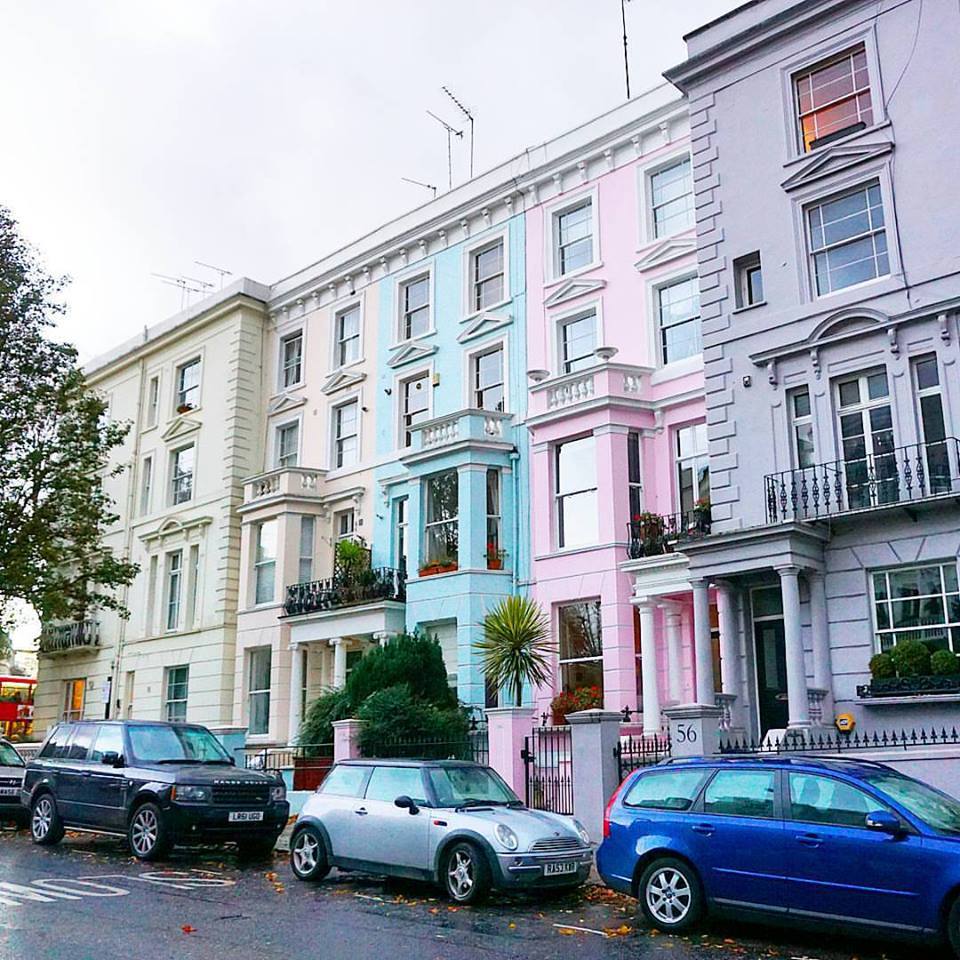 Why visit? One of the most popular markets in the world, this is a fun destination for both tourists and locals alike. You may recognize it from the movie Notting Hill.
Quick Tip: The main day to visit is on Saturday, although you can explore the antique shops during the week as well.
Hyde Park
Why visit? One of the largest in the city and also a royal park, this is a beautiful place to visit year round in London.
Quick Tip: During the Christmas season, visitors can enjoy the Winter Wonderland.
Marble Arch
Why visit? Structured and designed by John Nash, this 19-century marble arch is a London landmark.
Quick Tip: The arch was originally located near Buckingham Palace and only members of the Royal family could pass through, as well as the Royal Horse Artillery and King's Troop. However today, visitors can freely walk through the arches.
London's King's Cross Station / St Pancras Station
Why visit? King's Cross Station is home to Platform 9 ¾ which is a must-visit for any Harry Potter fan.
Quick Tip: Arrive early to avoid waiting in the queque.
Have dinner at a London pub
Why visit? London is known for its pubs and it would be hard to imagine the city without them.
Quick Tip: I highly recommend the Black Friar pub (just across from Blackfriar Station). They offer a delicious vegetarian pie.
See the London Eye lit up at night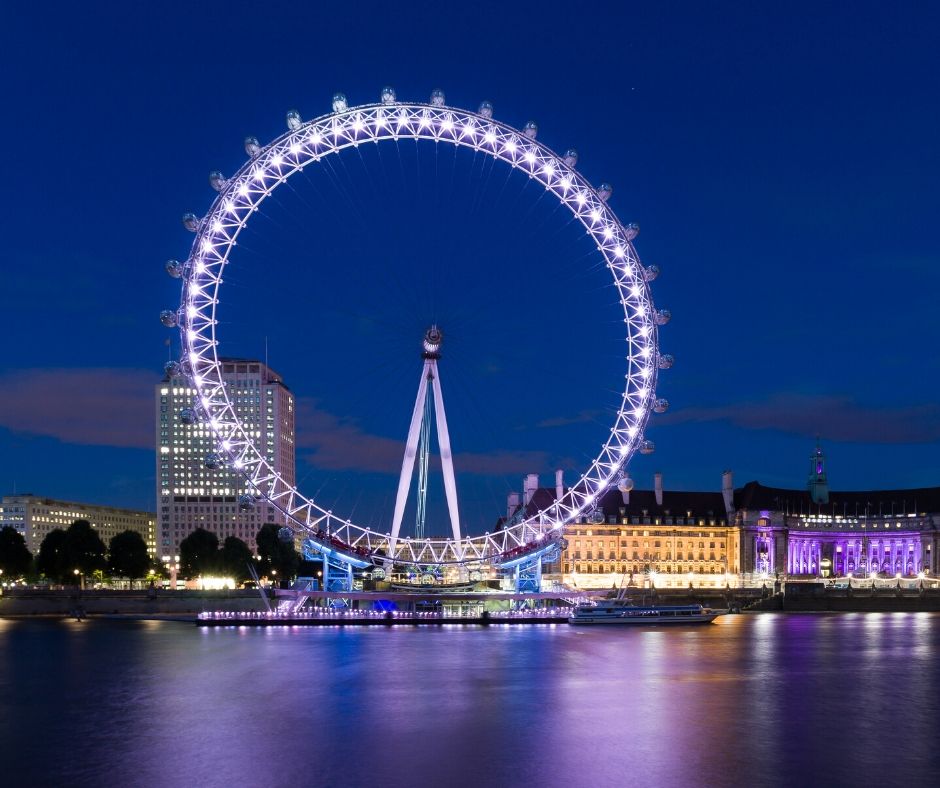 Why visit? How else would you spend your last evening in London? I recommend heading to the London Eye where you can see it lit up at night and Big Ben.
Quick Tip: If you have time, walk across the Hungerford Bridge which is also lovely at night and has a great view of the London Eye.
Have more time to spend in London?
If you have more time to spend in London, you may want to check out these other fun attractions. Each attraction is FREE to visit when using the London Pass: