Do you want to learn how to build an emergency fund? We all know that it's important to save money, but nearly 30 percent of adults in the USA have no emergency savings.
Today I'm sharing tips on how to build an emergency fund which includes a free emergency fund printable to help get you started!
It's easy to think we don't need to create an emergency fund becuase emergency situations won't happen to us, such as a sudden job loss or a medical emergency. Or if they do arise, you'll just swipe your credit card and figure out a way to pay for it later.
Getting into the habit of setting aside money each month can help when life throws an unexpected expense your way. Even if it's just a small amount from each paycheck, every little bit adds up.
Having an emergency fund can protect your savings and ease financial stress when you encounter surprise expenses. Today we're going to cover easy ways on how to start an emergency fund so you can have peace of mind when emergencies show up.
Related Posts:
What is an emergency fund?
Emergency fund definition – An emergency fund is money set aside in a bank account to cover a large or unexpected expense.
Should your emergency fund be in cash? Yes! This is because you'll want to have easy access to it just in case of an emergency.
Emergency Fund Examples
Here's a common emergency fund example — If you experience a job loss, you'll want to have emergency cash on hand to cover your rent or mortagage payments. Other emergency fund examples may include:
Job loss
Pay cut
Medical emergency
Major car expense
Job transfer (moving to a new city)
Cost of living suddenly increases
Major household repair
Unexpected or emergency travel
Why you need an emergency fund?
Saving money isn't easy, however building an emergency fund can help prevent you from borrowing or getting into debt.
The typical budget is designed to cover expenses on a monthly basis or by paycheck (if you budget by paycheck). However, no matter how careful we are, emergencies can happen.
An emergency fund can help you prepare for these unplanned expenses, so you'll have the money available to pay for these costs, without stress or worry.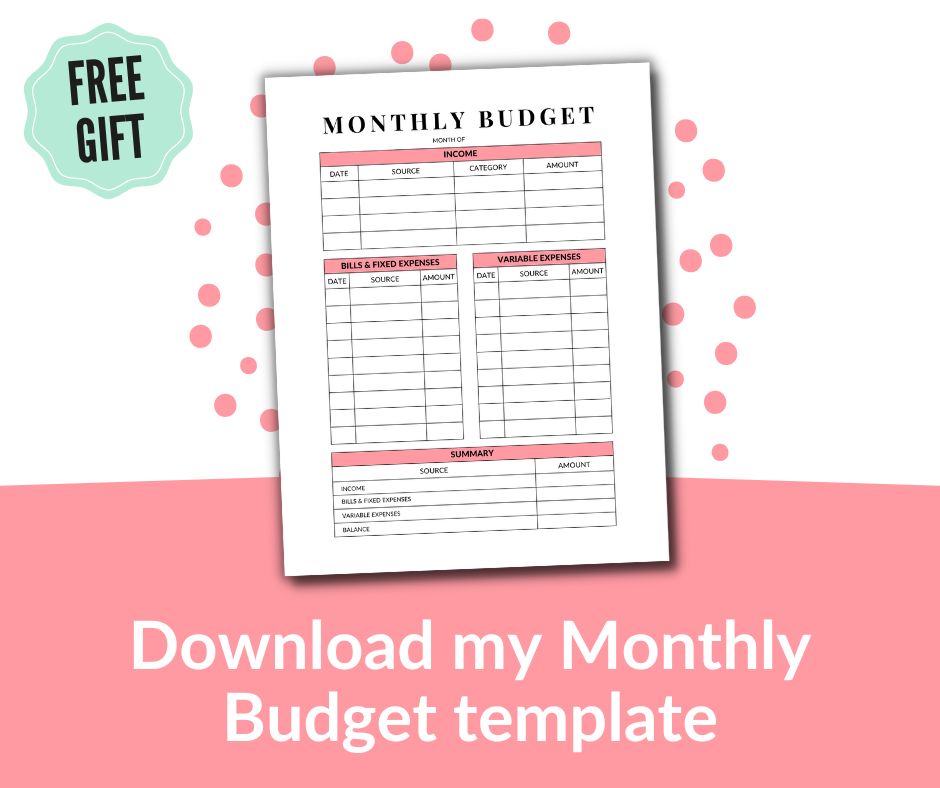 Benefits of having an emergency fund
If you find yourself struggling with each unexpected expense, you may benefit from having an emergency fund. Building an emergency fund is something that your future self will thank you for. Here are some of the key reasons why.
It can help reduce money-related stress
According to a recent study, money is the biggest source of stress for Americans, followed by personal relationships and work.
Having an emergency fund in place can help reduce money-related stress, especially during difficult times such as a job loss or traveling last-minute for a family member's funeral.
It can help you get out of debt faster
Paying off debt is not easy. Having an emergency fund can help you stop from adding to your debt with each surprise expense that pops up.
For example, you can use your emergency fund to cover the cost for a major car repair that you forgot to budget for. This can help manage these stressful events so you can continue to focus on paying off debt.
It can help families living on one income
If you are living on one income, it's essential to have an emergency fund in place. I know it's never a pleasant thing to think about, but having an emergency fund can help you get through an unexpected job loss or illness that prevents you from working.
It can help you create a better budget
If you're new to budgeting, having an emergency fund can provide that extra financial cushion you need. It's easy to forget to budget for certain expenses, such as a major home repair or annual bills.
You can use your emergency fund to cover these expenses, then make the necessary adjustments in your budget so you can be better prepared going forward.
It can help you save for a big goal
If you're saving for a big goal such as a down payment on a home, a wedding, or your dream vacation, having an emergency fund can help you avoid dipping into your savings when unexpected expenses pop up. This can help you cover these costs, while still focusing on saving money for your big goal.
How much money should you have in your emergency fund?
Most financial experts recommend having at least $1,000 in your emergency fund or at least three to six months' worth of living expenses saved up.
However, the exact amount you need will depend on a few variables. To find the right amount for you, I recommend estimating the cost for your critical expenses, such as housing, food, transportation, utilities, healthcare, debt, and so on.
Sometimes three to six months' worth of living expenses is not enough. You may decide to save more in some situations, such as you work in a high-risk industry where layoffs are common or you currently don't have a steady income.
Saving money isn't easy, which is why I recommend setting aside a small amount each time you get paid until your emergency fund is fully funded.
Even if it's just $25 per week, you'll have $1,300 at the end of a year. If you save $10 per day, it'll take you just over three months to save $1,000.
Where to put your emergency fund
Emergencies can happen at any time, which is why it's important to have quick access to your emergency fund. If you're wondering where to keep your emergency fund, I recommend putting it in a high-yield savings account as your money will earn interest and you can easily withdraw it when needed.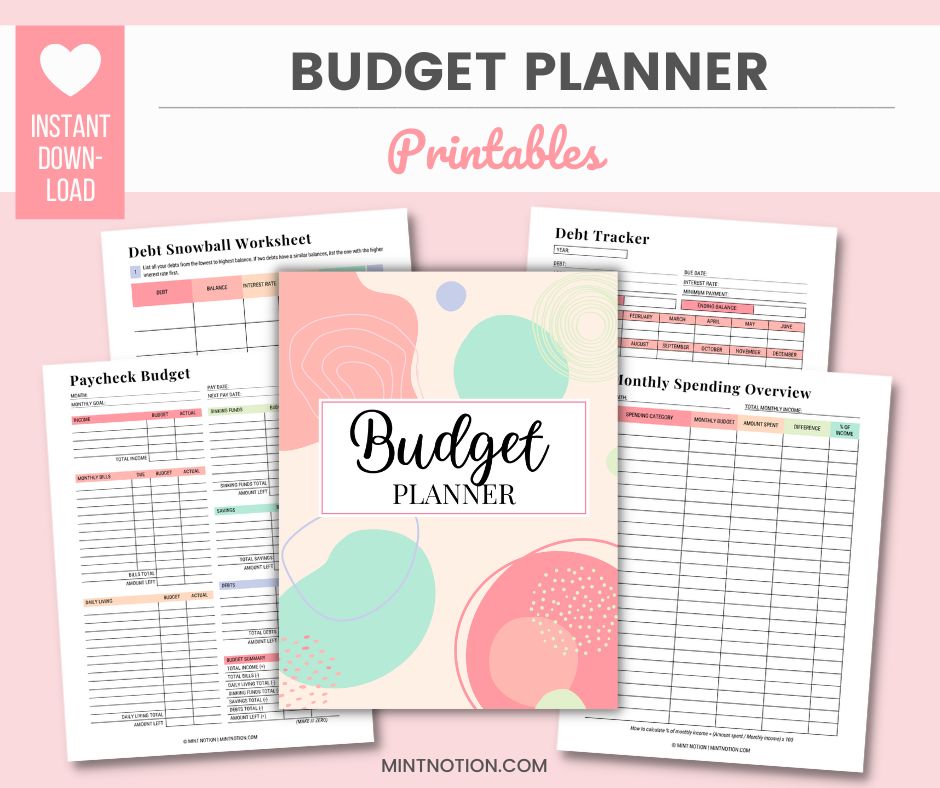 How to build your emergency fund
There are many ways you can start an emergency fund quickly. To help you get motivated, I like to use an emergency fund printable to visually track my progress.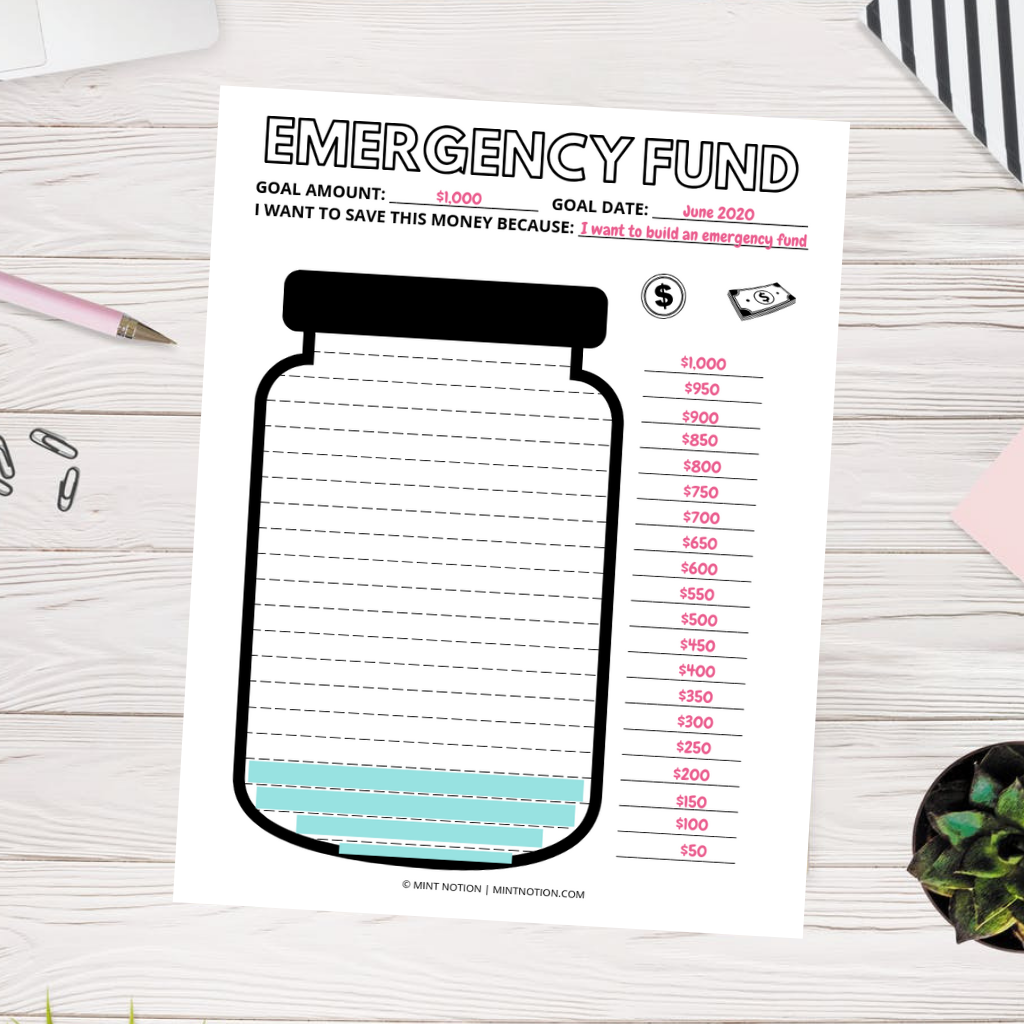 This cute emergency fund printable can help you stay motivated while saving to hit your goal. It's a fun way to track your progress. Hang it up on your wall or fridge and watch your savings grow!
Simply download your free copy here and print at home. Break down your savings goal into 20 steps and write the amount on each level of the jar, with your goal amount at the top. Color in each level as you hit your goal.
This emergency fund printable has helped hundreds of Mint Notion readers and I'm so excited to see you do amazing things with it!
1. Know your exact income and expenses
The best way to start saving money and building your emergency fund is to figure out how much money you have coming in and how much money you have going out.
To do this, I recommend looking at your past bank statements to see how much your take-home income is and how much your typical monthly expenses are. This includes both your monthly bills and variable spending.
If you're not sure where your money is going, you'll want to track your spending for at least one month. You can use my Tracking Expenses printable to help you do this or create your own.
2. Create a monthly budget
Once you know your exact income and expenses, the next step to building your emergency fund is to create a monthly budget.
I like using these budget printables to help me organize my money each month.
If you're using my Paycheck Budget template, which is the budgeting method I recommend for first-time budgeters, you'll want to write down your take-home paycheck amount at the top and the pay date.
Then under the "Savings Plan" section, write down Emergency Fund and specify how much money you would like to put towards your emergency fund from this paycheck.
I recommend setting a monthly savings goal to put towards your emergency fund. This will help you get into the habit of saving money first, BEFORE you pay your bills and other monthly expenses.
PRO TIP: Make saving money easier by automatically transferring funds to your savings account each time you get paid.
New to budgeting? Check out this simple step-by-step guide on how to create your first budget.
3. Plan ahead
Planning ahead can prevent impulse and unnecessary spending. For example, I always keep a granola bar in my purse. Instead of paying $10 to eat out, I can quickly satisfy my hunger with a granola bar until I get home to eat a proper meal.
Another way to plan ahead is to keep a finance calendar. This is my no-so-secret strategy for organizing all my expenses for the month. Here you can keep track of upcoming birthdays, events, holidays, vacations, and so on.
It provides a bird's eye view of what you need to plan for and include in your budget for the month. This can help prevent you from having to dip into your emergency fund to cover monthly expenses.
Many people forget to include these costs in their budget, which can lead to poor spending habits. You can download a copy of the finance calendar worksheet I use here.
4. Make cuts in your budget
Making cuts in your budget doesn't mean that you have to live off ramen noodles or cancel your Netflix subscription. Instead, I like to start by looking at your low-hanging fruit.
This includes things such as canceling memberships or subscriptions you no longer use, eating more meals at home, negotiating your monthly bills (cell phone, cable), and buying less frivolous things.
Apps like Trim can help do the heavy lifting for you by tracking your spending and looking for ways to save money in your budget. Plus, it's completely free to use. Just click here to sign up.
5. Sell stuff you no longer need
Chances are if you spent an hour or two going through your home, you'll be amazed at how many items you could find to sell. Whether it's kitchen appliances you don't use anymore, old kid's toys, or clothes that you never wore, there are lots of opportunities to convert these items into cash.
6. Increase your income
Finding ways to bring in extra money is one of the best ways to build your emergency fund quickly.
Of course no one wants to think about getting a second job or taking on more hours at work when we're already tried. But even if it's just for a month or two, this can help give your emergency fund that extra boost of money it needs, especially if an emergency should arise.
Another way to increase your income is to start a side hustle. According to a recent survey, around 37% of adults in the USA have a side hustle, earning an average of $700 a month. That's a decent amount of extra money, which can help you fund your emergency fund.
Need some inspiration? Check out this list of side hustle ideas you can start this weekend.
7. Try a money savings challenge
Saving money isn't easy, which is why you may want to consider trying a fun money savings challenge. I personally find that money challenges can be a highly effective way to develop better spending habits and keep myself motivated to save money.
The reason why money challenges can be so effective is because instead of trying to go cold turkey and not spend any money, savings challenges usually focus on one problematic area of your spending.
For example, if dining out tends to bust your budget every month, you may want to try doing the no-eating out challenge. This challenge can help you discover quick and easy meals to make at home so you can save money and avoid grabbing take-out. You can do the challenge for a week, two weeks, or a month – it's up to you!
Here are some other money savings challenges you may want to try:
No new clothing challenge (avoid buying clothing for a certain period of time)
No weekend-spend challenge (avoid spending money on the weekends for a certain period of time)
Free entertainment challenge (find free ways to have fun for a certain period of time)
Pantry challenge (avoid grocery shopping for a certain period of time)
Generic month (only buy generic or store brand products for a month)
8. Meal Plan
Be honest: How often do you throw away food?
In the USA and Canada, it's estimated that we throw away nearly 40% of our food. That's like going to the grocery store to buy 5 items and immediately throwing 2 of those items in the garbage when you arrive home. Sounds pretty silly right?
An easy way to save money and prevent throwing away food is to meal plan. This can help your family eat healthy and delicious meals with minimal food waste.
Since I started creating weekly meal plans at home, our grocery budget has decreased because we're actually eating everything we buy. Plus, we avoid grabbing take-out in the evening because we have fresh food to eat at home.
Don't have time to grocery shop or figure out what to have for dinner? Consider trying Hello Fresh. I like using Hello Fresh for those busy weeks when I simply don't have time to visit the grocery store and want super quick and easy meals for dinner. You can get $30 off your first Hello Fresh box here.
9. Learn how to say "no" to peer-pressured spending
Sometimes we feel pressured to spend money or make financial decisions based on other people's opinions. While it's never nice to feel like we're being the cheap or boring person in the group, spending money that could have gone towards funding our long-term goals is a surefire way to derail our budget.
I love spending time with my friends and I don't want to feel excluded. However, if you want to keep your budget in check, it's important to learn how to say "no" to peer-pressured spending. If you need some more tips, check out this post: How to say "no" to friends and family when you're trying to save money
---
Organize your savings & build your emergency fund faster!
Grab these beautiful printable emergency funds trackers.
This bundle includes 8 emergency fund trackers to help kick-start your savings.