Hey my friends, the day has come!
After spending some time working on my latest project, I am really excited to announce the launch of my free email course, How To Start A Successful Blog.
This free 7-day email course will cover everything you need to know about starting a blog if you want to make money. I'll teach you the benefits of starting a blog, the technical aspects of starting a blog (don't worry, it's super easy), how to grow your blog traffic, and how you can earn your first income with blogging.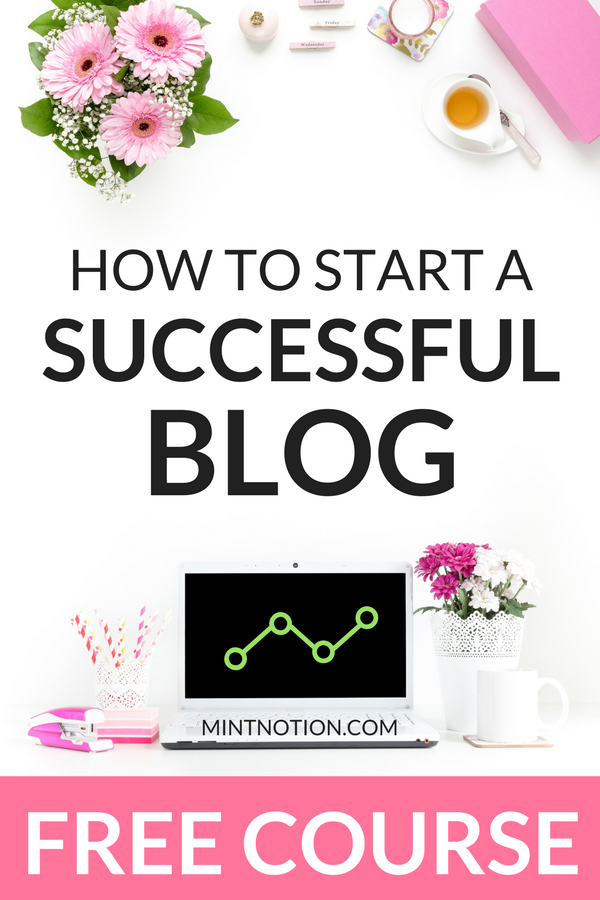 When I first started my blog, I treated it as a part-time hobby. Back then, I had NO IDEA what I was doing and I didn't even know that people could make money with blogging.
It took me awhile to find my blogging voice, but once I did, it made me want to get serious about blogging. I devoured articles on how to create a successful blog, but unfortunately, most of the advice in those articles were pretty useless and not helpful to me.
There is a lot more to creating a successful and profitable blog than just publishing great content and throwing display ads up on your website.
In the past year, I have successfully grown my blog readership and income, and now I'm sharing all my tips to help you start your own blog.  I never thought that I could earn a full-time income from blogging. It's really one of those pinch-me moments!
I know what it's like to start a blog from scratch and learn everything from square one. That's why I created this email course to help you start your blog off on the right path. It's the email course I wish I had when I first started my blog.
Think of this course as having me as your personal guide, where I'll share insider tips and tricks to help you learn how to create a successful blog, faster.
Seriously, if I can do it, you can too!
When you enroll in this free course, each day for seven days, you will receive a new lesson in your inbox that will help you learn how to create a successful blog from scratch.
Here is an outline of what you will learn in this course:
The benefits of starting a blog and why you need to start yours
How to figure out what your blog should be about
The technical side of starting a blog and how to start your blog (it's quick and easy)
The essentials things your blog needs
How to grow your blog's readership
How you can make money blogging
My top 6 tips for blogging success
Are you ready to get started on your blogging journey? You can sign up through this link, or enter your name and email address below!
Start a Successful Blog - The RIGHT Way!
Learn how to start your own blog and make it successful. Join today! Please view our privacy policy.