Looking for Christmas gift ideas that aren't things or for someone who isn't materialistic? Today I'm sharing 40+ clutter-free gift ideas to get you inspired!
Many of us already know that buying experiences makes us happier than buying things.
However, it can be hard to escape the media, which aims to enforce the idea that happiness means wearing the latest fashion trends or buying the newest tech gadgets.
There is no doubt that buying these types of possessions can give us a thrill for a short time, but soon that temporary excitement will fade away and we find ourselves looking for that next purchase to make us happy.
What are clutter-free gifts?
Clutter-free gifts are gifts that aren't things, such as experiences, activities, or non-material presents. These won't take up space in someone's home.
They can also be consumable items, which won't create permanent clutter.
Instead of wasting money on something that will add clutter to a loved one's home, consider giving them an intangible gift. This can be a good gift for someone who isn't materialistic.
For the past few years, my husband and I have chosen not to exchange gifts with each other at Christmas or birthdays. While this might seem bizarre to some people, it works really well for us.
This doesn't mean that we don't recognize each other's birthdays or celebrate Christmas together.
Instead of exchanging a physical gift, we give each other gifts that aren't things, such as non-clutter gifts or subscription boxes.
Usually we put our money together and buy a fun experience that we can both enjoy, such as a weekend trip, an outdoor adventure, dinner at a nice restaurant, or rocking out at a fun concert.
We recently moved into a new home together and we want to have a clutter-free Christmas.
If you have a friend or family member who has been inspired to embrace a more minimalist lifestyle, here are some great clutter-free gift ideas that anyone would love to receive. These ideas can be great for people who don't want anything.
Related Posts:
Gift a subscription to Universal Yums
Universal Yums gives you tasty snacks from around the world delivered straight to your door. It's a monthly subscription box that you can enjoy!
Universal Yums can be a great option for your travel-loving friend.
Some of their past boxes have featured countries such as Italy, Spain, South Korea, South America, India, Thailand, United Kingdom, Israel, Russia, France, Poland, Greece, and more!
It's also one of the best clutter-free ideas for kids. This is also great if you're looking for gifts that aren't toys.
What's in each box? Each box includes a variety of sweet and salty snacks that are specialy brought in from a different country every month. It also includes a free booklet that guides your adventure with trivia, recipes and other surprises.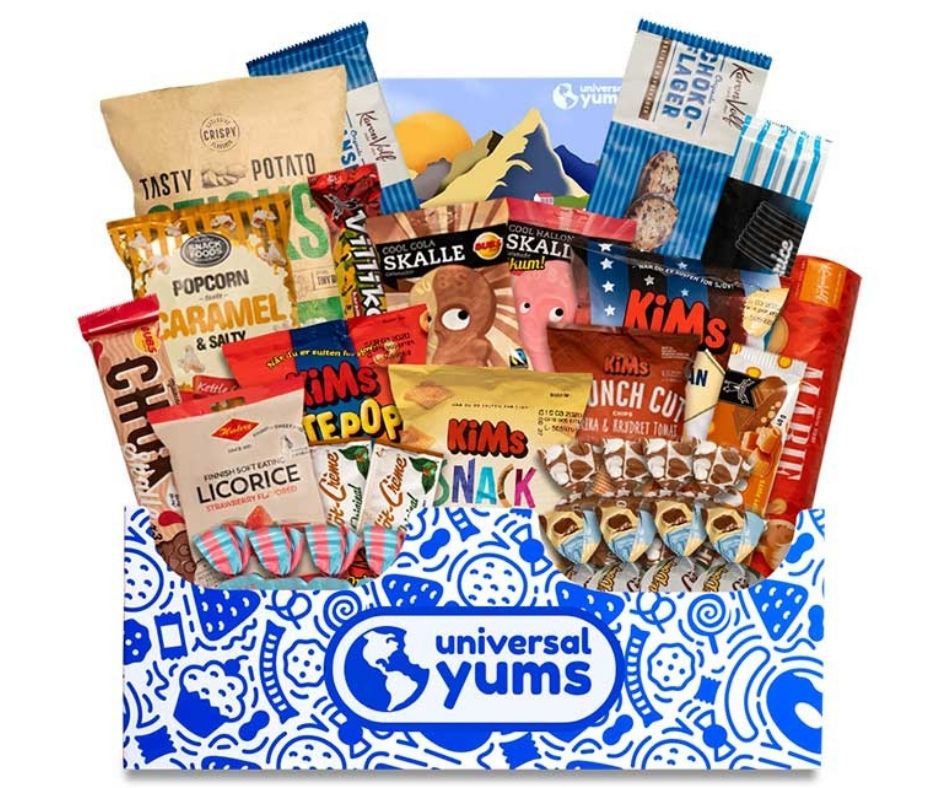 Here's what happy customers are saying about their subscription box!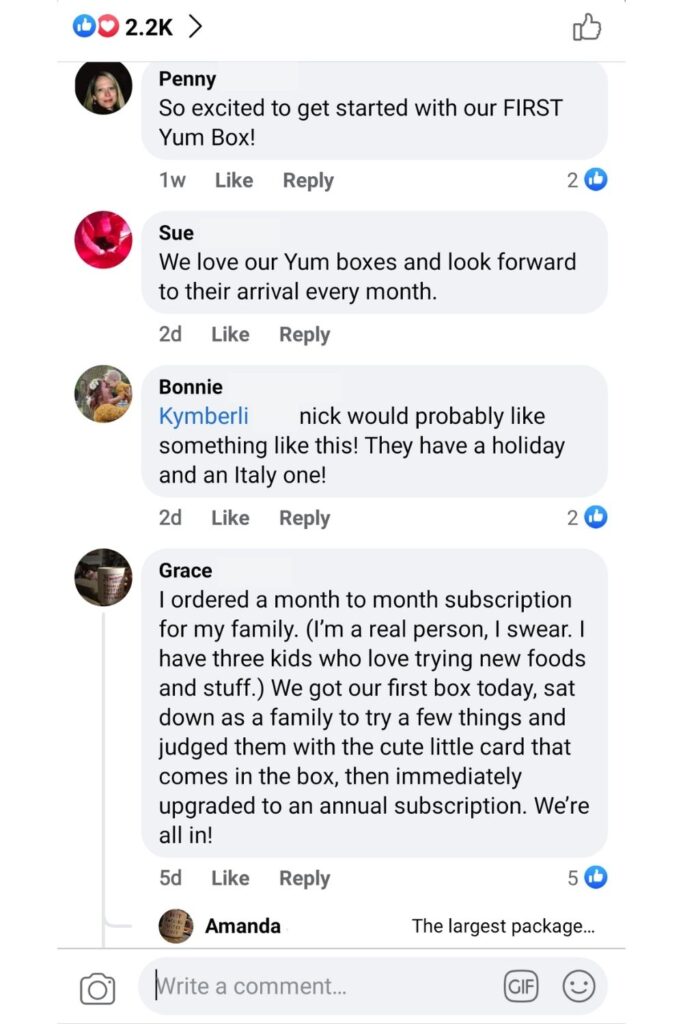 How Universal Yums Works:
Step 1 – Select: Choose the destination, box size, and the number of boxes you'd like to give as a gift. (Or you can subscribe for yourself!)
Box sizes include:
Yum Box (5-7 snacks in every box) – 12 page booklet with trivia and games.
Yum Yum Box (10-12 snacks in every box) – Everything in the Yum Box, plus 5 additional snacks. You'll also get a 16 page booklet with trivia and games.
Super Yum Box (15-18 snacks in every box) – Unique drink plus 5 additional snacks. You'll also get bonus content which includes recipes, activities, and more!
Step 2 – Ship: Your first box will ship within 1 business day. Future boxes will ship by the 15th of each month.
Step 3 – Celebrate: Your friend will enjoy the best gift ever and get to go on their own snack adventure thanks to you!
You can give Universal Yums as a gift for 1, 3, 6 or 12 months. You can click here to learn more or get started now.
Gift a travel experience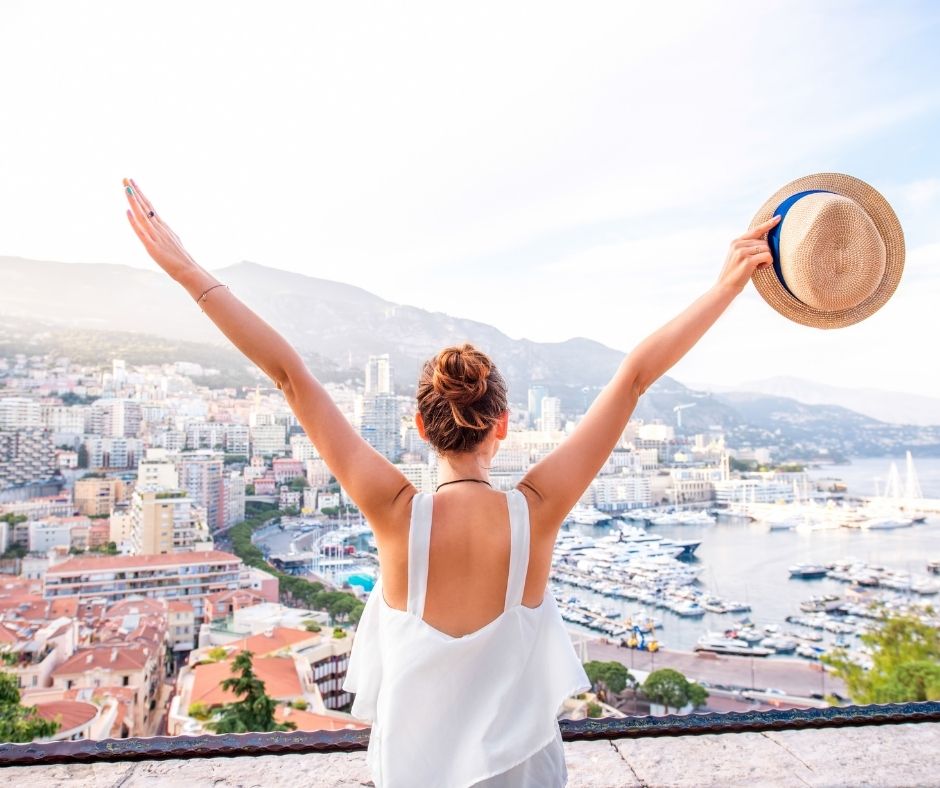 Instead of exchanging physical gifts, myhusband and I like to plan a trip together. Booking a trip with your friend, family member, or spouse is a great clutter-free gift idea.
Below are a couple of great sites to gift a getaway:
This is a complete gift box which lets the recipient choose from hundreds of thrilling experiences and delicious treats in over 100 countries from around the world. I know my husband would love this clutter-free gift idea.
Each gift buys you an entire collection of amazing experiences for the recipient to choose from.
The recipient can then choose ONE experience they want, and book it with just a couple of clicks.
There's no expiration date, so your recipient can book their dream experience at any convenient time.
This website is great for booking sightseeing tours, attractions, excursions, things to do and fun activities from around the world. A getaway is the perfect gift for someone who needs a break.
I've used GetYourGuide to book entry tickets to museums and tours throughout Canada, the USA, and Europe.
Plus, you can cancel for free if your plans change. This is one of the best gifts that aren't things.
Gift a self-care package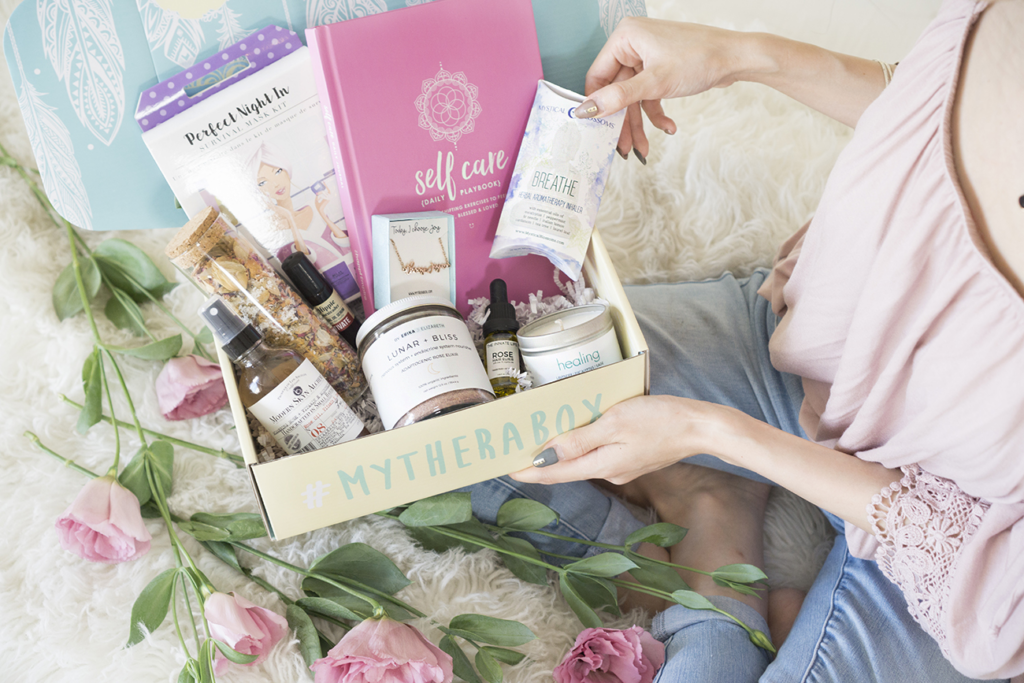 Onne year, my mom said she didn't want anything for her birthday. Of course I didn't want to get her nothing, but I also didn't want to buy her something she wouldn't use.
So instead of getting her the usual gift such as a new purse or jewelry, I decided to put together a self-care package with all of her favorite things.
This included body lotion, cozy slippers, her favorite magazine, her favorite chocolate, a gift card to Starbucks, a bottle of wine, and movie tickets. It's a great clutter-free gift idea for someone who wants to relax and de-stress.
If you prefer to gift a pre-made package, Therabox is the #1 self-care subscription box. Each box contains therapeutic gifts for her that are meant to inspire self-love and relaxtion. You'll receive over $120 worth of full-sized products for as little as $30.99 per box. Gift it here.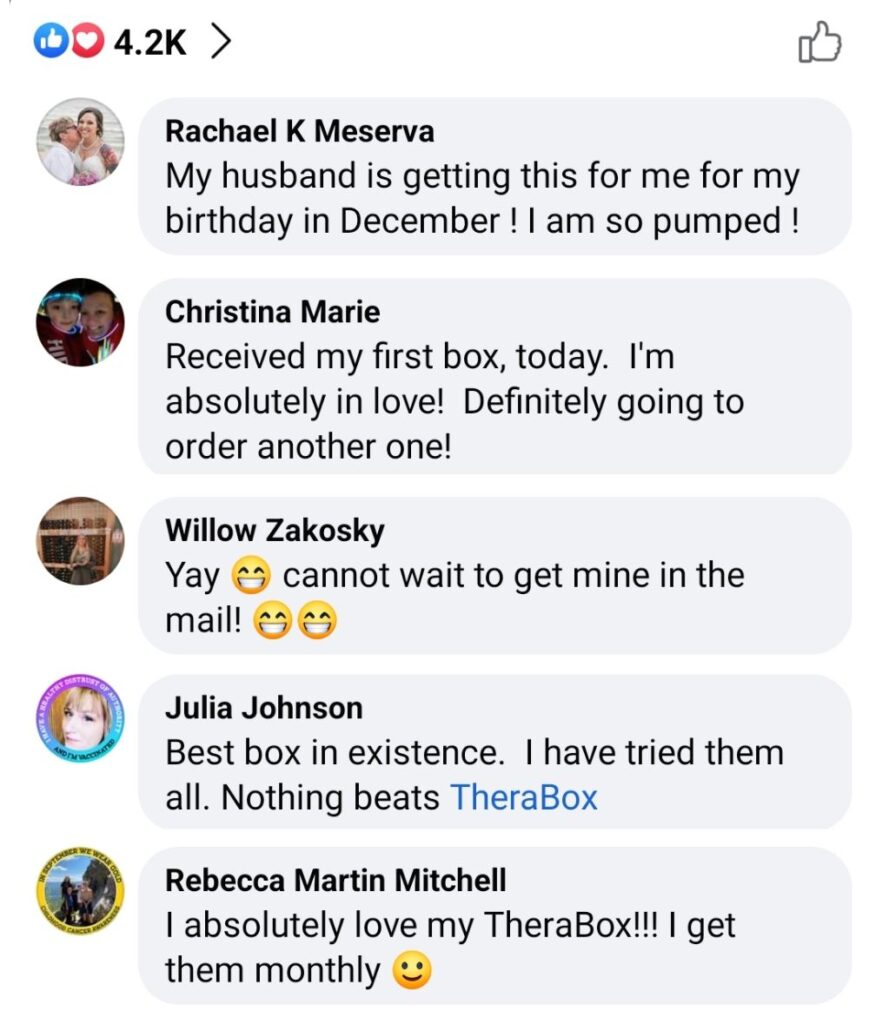 Gift an online class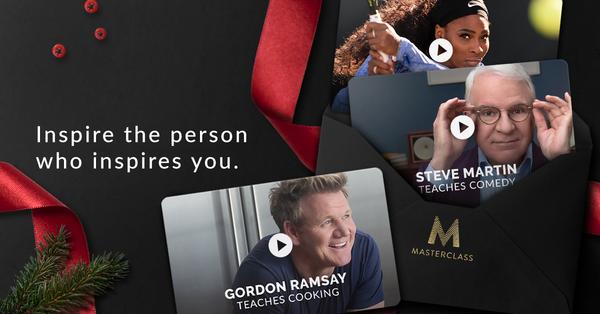 Lessons or classes are one of the best minimalist gifts to give and receive.
Some fun ideas include cooking classes, art classes (such as paint night), dance classes, language classes, archery classes, and so on.
This is one of the best gifts for people with too many things. Here are some of my favorite places to find classes online:
MasterClass offers online classes created for students of all skills levels. Each class is taught by some of the best instructors in the world.
You can get started for a little as $20/month. You can learn more here.
Creative Live offers over 2,000 online classes taught by the world's top experts.
This gives you an opportunity to do what you love by learning the skills you need to live your dreams in career, hobby, and life.
You can get started for less than $13/month. Learn more about Creative Live here.
Udemy has over 13,000 online courses on a variety of topics. You can learn marketing, design, programing, cooking, arts & crafts, nutrition, and more.
Gift a luxury candle
Wickbox offers a luxury candle subscription box that's curated to your unique scent preferences.
You'll get a different brand and beautiful, on-trend container that's featured every month to help you easily update your decor with the seasons.
Wickbox partners with brands that focus on quality lead-free wicks and superior wax (soy, coconut, and vegetable). Click here to gift it and learn more.
Gift a gourmet food basket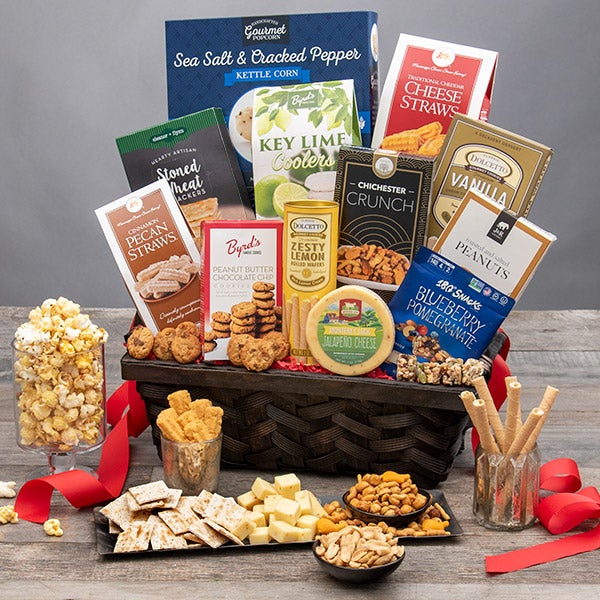 I love putting together gourmet food baskets as a clutter-free gift idea. Who doesn't love food? This can be great for date nights, special ocassions, or just because.
I also like this option as a birthday idea for someone who doesn't want to celebrate.
If you want to put together your own DIY food basket, here's a few of my favorite ideas:
Beer Lover Basket
Beer Drop is a beer subscription that sends you a monthly box of the highest-rated craft beer from award-winning breweries around the country.
You can personalize the selection of beers to your taste, which means you'll never receive a beer style you don't enjoy.
Simply choose which plan best fits the special person in your life. Click here to learn more.
Candy lover basket
I know my husband would LOVE to receive a basket full of candy.
Candy Club makes it easy by offering a tasy subscription box that's perfect for the candy lover in your life.
Simply choose your candy profile: mostly sweet or mostly sour, and discover delectable candies at your door.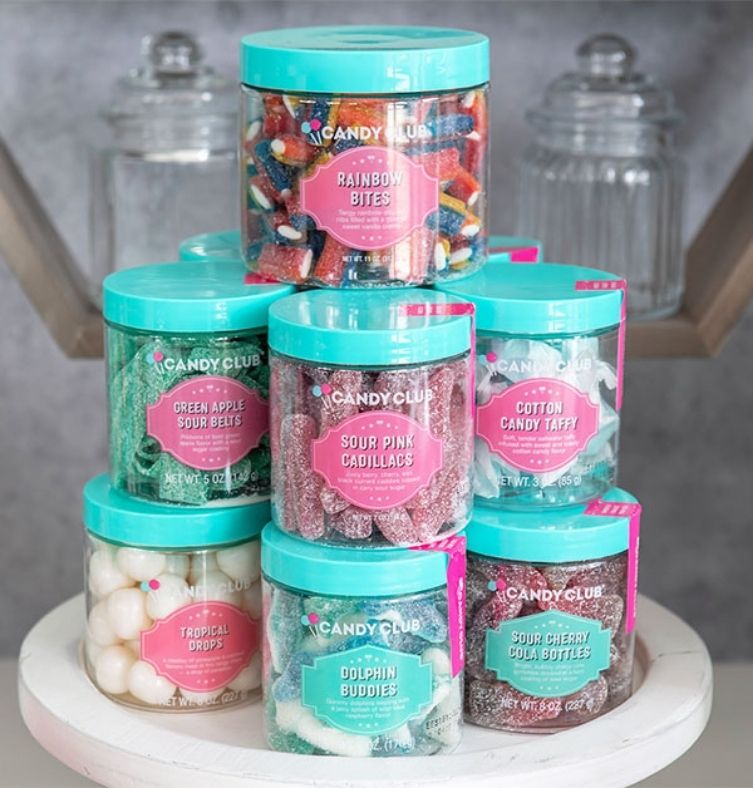 Travel around the world basket
Create a gourmet good basket inspired by their favorite travel destination or culture. This can be great for travel lovers and foodies.
Universal Yums offers a monthly subscription box for foodies who love internationl snacks.
Healthy Low Sugar Snacks
If the special person in your life is trying to be more mindful about their sugar intake, consider checking out Sugar Smart Box.
This is a monthly subscription box that delivers premium healthy snacks. They have less than 5g sugar per serving and are ALL Keto and Diabetic friendly.
BBQ lover basket
This is a great clutter-free gift for dad or any BBQ lover (or aspiring grill master) in your life.
Grill Master Club is a monthly subscription box for BBQ lovers. Each month, they'll receive top shelf BBQ products, such as sauces, rubs, wood chips, and a surprise accessory.
Night at the movies basket
Include popcorn, popcorn seasoning, a popcorn maker, chocolate or candy, a movie rental, and pop or wine or beer. This is one of the best consumable gifts for your boyfriend or girlfriend.
Italian pasta night basket
Include a specialty pasta sauce, pasta, gourmet olive oil, parmesan cheese, a cheese grater, a bottle of wine, and a wine aerator. This is one of my favorite consumable housewarming gifts.
Coffe lover basket
Include gourmet coffee beans, a french press, a travel mug or coffee mug for at home, and a coffee warming plate. This is one of my favorite non-gift Christmas ideas for adults.
Another great idea for coffee lovers is to treat them to a monthly coffee subscription box, such as Bean Box.
Tea lover basket
Include specialty tea bags, loose lea tea, a tea spoon, tea bag filters or a tea ball, and a cast iron tea pot.
One of my favorite things to have in the afternoon is tea and cookies. It's the perfect combination. Dear Crate offers a monthly subscription box for loved ones living far away.
This is a great consumable gift for grandparents or dear people in your life. Each box includes high-quality tea, gourmet cookies, and an inspirataionl message.
To save time, consider sending a pre-made basket to your loved one. Sites such as Gourmet Gift Baskets offer a vareity of delicious food baskets. This is a great luxury consumable gift idea. You can check out their selection here.
Gift Cruelty-Free Cosmetics & Skincare

For the beauty lover in your life, consider a subscription to Babe Box.
This is a monthly subscription box that packed with full-sized premium products that are cruelty-free.
Each box has over $100 worth of cosmetics and skin care products that are sourced from indie and big beauty brands. Simply select the plan that's right for you and cancel at anytime.
Gift a Fitness Membership
Getting fit and being healthy is always in style. There are plenty of ways to workout and get healthy in the comfort of your own home.
This is one of the best gifts that aren't physical. Here's a few of my favorite at-home fitness subscriptions:
They offer over 1,600 online yoga classes for all levels. Yoga Download currently has a TrustScore of 4.7/5 on Trust Pilot, making them one of the highest rated online yoga programs.
With new classes being added each week, now is the perfect time to give yoga a try.
This is a popular monthly fitness subscription service. As a member, they can stream hundreds of videos on demand, from anywhere.
What makes P.Volve different is that their workout programs are perfect for those who are looking for low-impact at-home workouts that aren't too intense.
It's also an excellent option for those who are short on time but want efficient workout routines. You can learn more and sign up here.
For more gift ideas, check out this guide: 20 Subscription Box Gift Ideas For Everyone.
Gift a massage or at-home spa package
We live in such a busy world today that it's important to set aside some "me time".
Giving the gift of a massage or spa package is a great gift for someone who is exhausted and wants to relax.
Ideas to include in your at-home spa package include body lotion, a nice bar of soap, slippers, bathrobe, a candle, bath bombs, body scrub, a bottle of wine or herbal tea, and so on. This is the perfect gift for someone who needs a break.
If you prefer to gift a pre-made spa package, check out CrateJoy. They have 100s of beautiful monthly and one-time relaxation subscription boxes. This is a great non-clutter Christmas gift that anyone would love to receive. Gift it here.
Gift audiobooks for the book-lover in your life
Audiobooks are super popular today since you can listen to them while you're eating breakfast, driving to work, sitting on the bus, cooking dinner, and so on.
This is one of the best gifts that aren't things. It's perfect for those who want reduce the physical clutter of books. I personally love gifts that don't take up space.
Below is my favorite audio subscription!
Audible – Give your book-loving friend or family member access to the world's largest library of audiobooks right at their fingertips.
With a subscription to Audible, your friend can listen anywhere, anytime on their Kindle, iPad, Android, iPhone, and any other compatible device. Give Audible as a gift here.
For more subscription gift ideas, check out this holiday guide.
Gift a subscription to California Wine Club
The California Wine Club makes gift-giving easy by treating your gift recipient to their signature service, incredible wines, and personal stories from small family wineries.
This is the perfect subscription box gift idea to celebrate birthdays, Christmas, weddings, anniversaries, mother's day, and more.
What's in each box? Each box includes 2 handcrafted and hand-selected bottles of wine, Uncorked®, their guide to the winery which includes winemaking details and special wine tips, access to personal wine consultants who can answer wine serving and storing questions, $25 wine credit, and a VIP winery tour and tasting invitation.
This can be a great gift for parents that aren't things. There are five club levels you can choose from to send as a subscription box gift:
Gift a subscription to Chef's Plate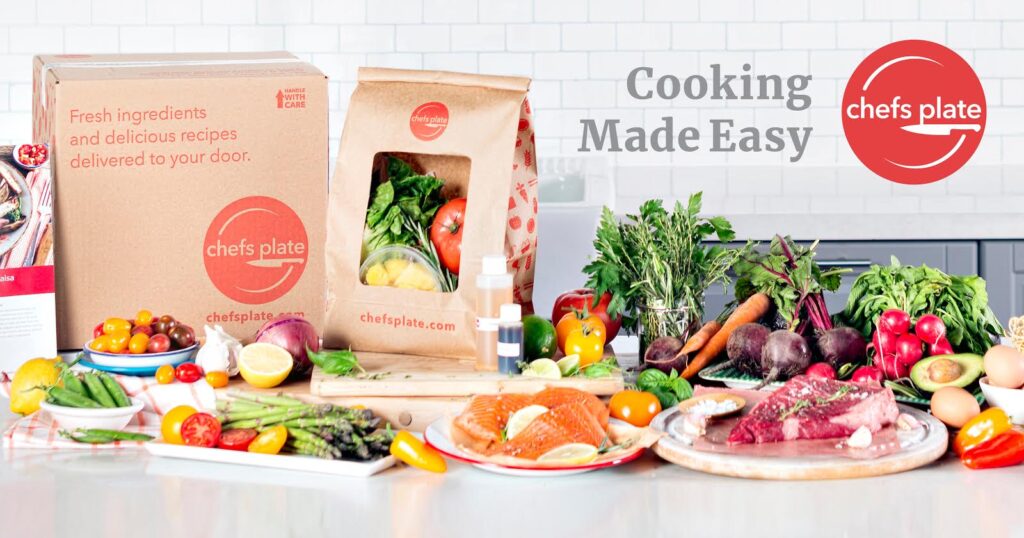 Have a friend or family member that could use a hand in the kitchen? Chef's Plate can help!
With Chef's Plate, your friend can get weekly recipes and fresh ingredients delivered right to their doorstep.
In less than 30 minutes, your friend will be able to cook delicious, quick, and healthy meals at home.
I've personally tried Chef's Plate before and enjoyed my experience with them. I see lots of people getting Chef Plate's deliveries in my apartment, which makes it one of the top meal-kit delivery services.
They are perfect for those busy school or work weeks. Their weekly recipes are so easy to follow which is great for new chefs and busy families.
Gift it: Give Chef's Plate as a gift here.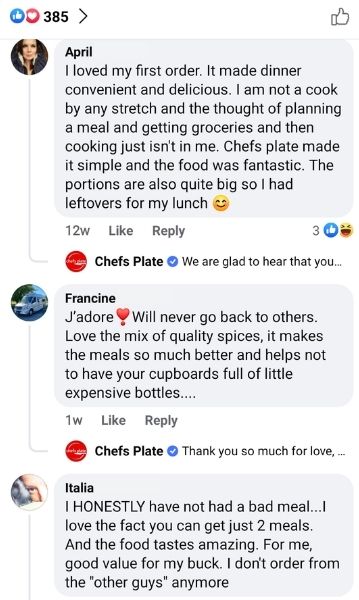 For more subscription box gift ideas, check out this holiday guide.
Gift your photos as beautiful canvas art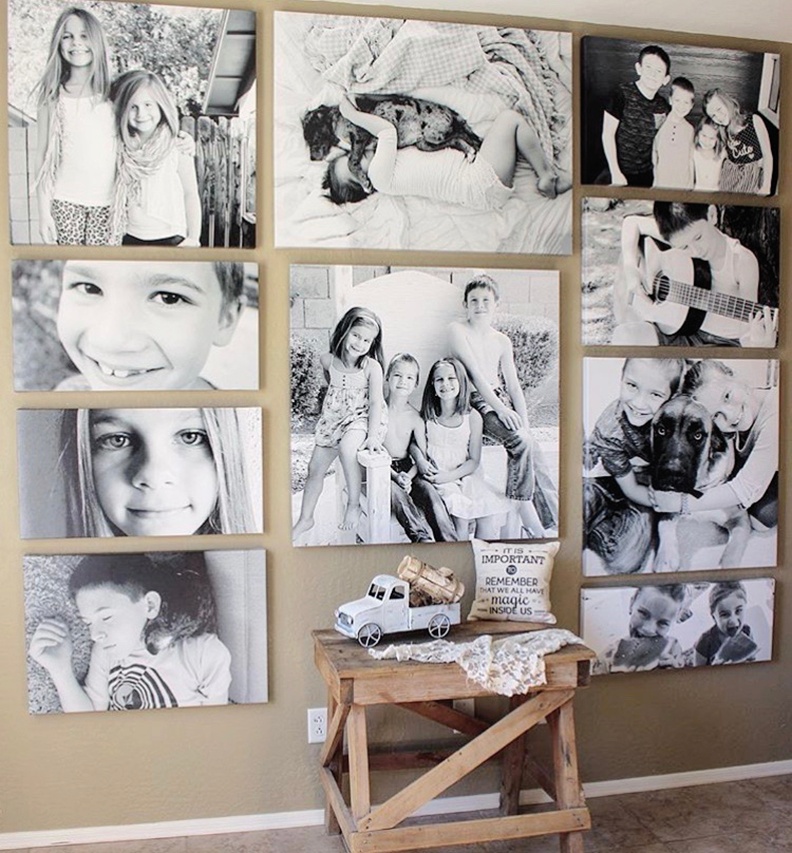 CanvasHQ will turn your photos into high-quality canvas art. While this is a physical gift idea, it's thoughful and unique.
Simply upload a photo from your phone or a picture taken with a camera to the CanvasHQ website.
They offer free touchups such as removing blemishes, red eye or image noise. Then they'll send you a free proof by email so you can preview before they turn your photo into a canvas print.
Their team will put together your canvas art and ship it to you when it's ready to hang.
This is a popular idea for baby photos, wedding photos, family photos, pet photos, and custom art work. You can check out their gallery ideas here.
Gift amazing tools to the boss babe in your life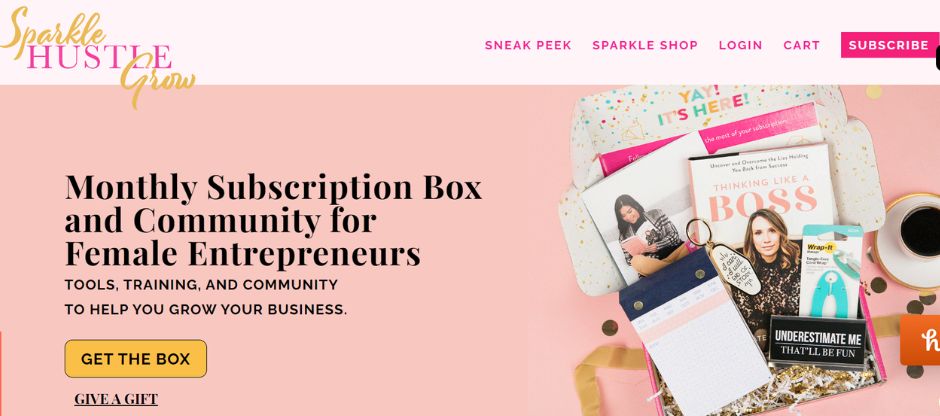 Spark Hustle Grow is a monthly subscription box and community for female entrepreneurs. They'll receive the tools, training, and community to help them grow their business.
If personal development is their jam, then they'll LOVE Sparkle Hustle Grow!
Each month focuses on a different theme designed to help you grow your business. You'll receive chic office supplies that are both pretty and practical, online training to scale your business, and access to a community of women helping you and cheering you on.
Gift a Fitbit

Yes, this is a physical gift, however it's an accessory that can help motivate someone to get fit and become healthier. The Fitbit is a convenient way to make exercising fun, achievable, and measurable.
Plus, the Fitbit allows you to connect with friends and compare each other's daily steps to help keep everyone motivated. This is a great gift for someone who moves a lot.
Giving someone a Fitbit can help make a positive difference in their life and improve their health.
Walking more can manage and prevent various conditions such as Type 2 Diabetes and high blood pressure. It can also improve your balance and boost your mood.
Gift a Vitamix
It took me a few years before I finally took the plunge and bought a Vitamix.
I was unsure if I would use it often enough to justify its price. However, it's safe to say that I use my Vitamix on a daily basis.
If I had to choose only ONE kitchen gadget to have, it would be a Vitamix.
It can do just about anything, including making delicious breakfast smoothies, nut butters, ice cream, hummus, blended drinks, non-dairy milk, salad dressings, and hot soup.
Yes, this blender is so powerful that it can make hot soup in minutes!
The Vitamix even has a self-cleaning option which takes only 30 seconds. This mighty blender is the perfect gift for your mom, friend, student, newlywed couple, and just about anyone.
It helps free up room in the kitchen since it replaces the need for other small appliances. Click here to learn more about the Vitamix.
Gift a Kindle
A Kindle is a great gift to help reduce the physical clutter of books and magazines. It's convenient since you can carry five thousand books in your pursue.
This means you can read or listen to a book while you're commuting to work, school, or relaxing in the evening at home.
A Kindle is the perfect gift for bookworms, students, and anyone who enjoys curling up on the couch with a good book. Try it yourself! Join Amazon Kindle Unlimited 30-Day Free Trial!
Gift an Amazon Prime Subscription
Almost everybody shops on Amazon today because the selection is great, prices are low, and Amazon makes shopping quick and convenient.
If your friend or family member doesn't already have an Amazon Prime membership, this is one of the best gifts that aren't things.
With Amazon Prime, you can get free two-day shipping, unlimited streaming of movies and TV shows with Prime Video, unlimited ad-free access to music on Prime Music, and much more awesome benefits.
Amazon Prime is a great alternative to Cable TV, which can help your friend or family member save even more money. Try it yourself – click here to get 30 days of Amazon Prime for free!
For more subscription box gift ideas, check out this holiday guide.
Gift a tourism pass
Annual passes are a popular clutter-free gift idea. Some suggestions include annual passes to the museum, theme park, local attractions, art gallery, and so on. This is one of the best gifts that aren't tangible.
Another great option is to purchase a tourism pass. If you live in one of these North American cities, you can buy a CityPASS and be a tourist in your own city.
I used the CityPASS during my weekend trip to Chicago and LOVED it! Click here to see a list of available cities.
Gift a board game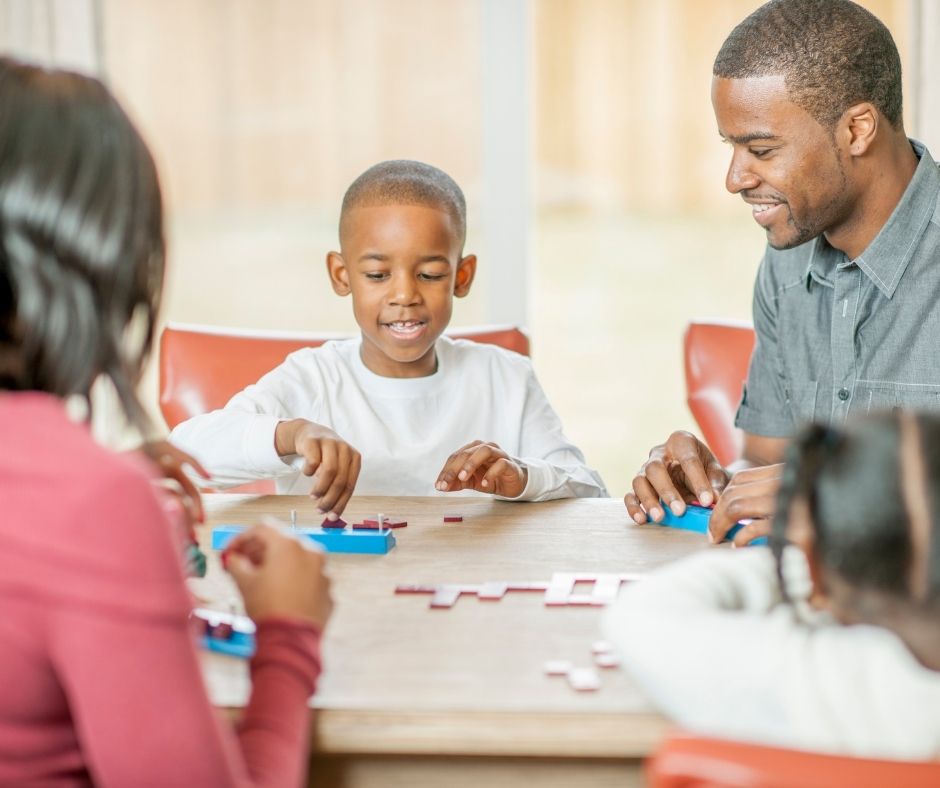 Some people might consider a board game as clutter, but I definitely don't! I grew up playing board games with my family and I still continue the tradition with my friends.
It's one of the best clutter-free gift ideas for kids and gets the whole family together.
From classics like Clue, Risk or Life, to newer games like Cards Against Humanity, Telestrations, and What Do You Meme.
There are so many board games to choose from. You can turn it into a tournament or see how many games you can play in a day. The possibilities are endless!
Gift a gas gift card
This is a great idea for teenagers or anyone that has a vehicle. I like using Card Cash and EJ Gift Cards to buy discounted gift cards online.
Gift a coffee gift card
A coffee gift card can be a great idea for the busy mom or person who is always on-the-go. It's also a great gift that isn't clothes.
My grandma gave me a Starbucks gift card every year when I was in Univerty for Christmas. I appreciated this so much, because it helped me stay awake in class and be more productive.
You can find discounted gift cards on Card Cash, EJ Gift Cards, or Raise.
Gift a blog for the creative in your life
Do you have a friend or family member who loves to write and share great tips? Starting a blog might be a great gift option for them!
One of my family friends just recently started a blog about home decor. She loves having a fun platform to share her passion with others. Plus, starting a blog can be a great side hustle to make extra money.
If you know someone who might be interested in starting a blog or website, here's an in-depth tutorial.
It'll show you how to get a blog up and running in minutes. Plus, you'll also get a free domain name, exclusive for Mint Notion readers.
Gift a family photo or portrait session
This is a great gift for grandparents. They would absolutely love to receive an updated family photo or to get everyone together for a nice photo session.
If you're good at photography, you can also offer your friend or family member your services.
This may include doing a family photo session, newborn baby photos, pet photos, engagement photos, and so on.
Give the gift of time
Our time is so precious and it's one of the best clutter-free gifts you can give someone.
A popular way to give the gift of time is to create a coupon book. Ideas include a coupon for a coffee date, house cleaning, babysitting, cooking, teaching music lessons, and so on.
If you prefer not to give a coupon booklet, another option is to invite a friend or family member over for a nice dinner, go on a lunch date, have a picnic in the park, go ice skating together, or have a movie night at home.
Everyone appreciates the gift of spending quality time together. This can also be a free gift idea.
Delicious Homemade Food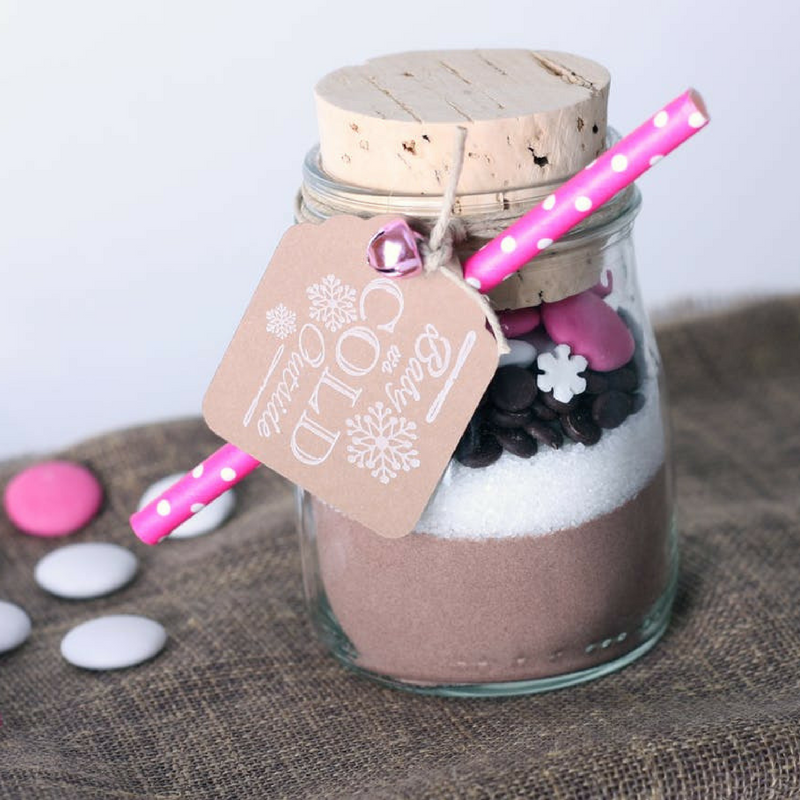 Food and consumable products are always a great clutter-free gift option. A cute idea is to fill a mason jar with your favorite foods.
This is an inexpensive gift for someone who has everything. Here are some ways you can fill your mason jar for fun consumble gift ideas:
Homemade jam
Homemade spice mixture
Cookie mix with a recipe card attached
Hot cocoa mix, brownie mix, pancake mix, muffin mix, dried soup mix
Chocolate dipped pretzels, caramel popcorn, cookies, savory snacks
Gift your services
Offering services as a clutter-free gift is great for those who don't need more stuff. Ideas include a massage, a manicure, a facial, hair cut and style, house cleaning, car washing, and so on.
If you're on a tight budget you can even offer your own services, such as babysitting, handy work around the home, cooking a meal, photography, pet sitting, language lessons (if you know another language), and so on.
Gift a restaurant gift card
This is one of my favorite clutter-free gift ideas. Each Christmas, my parents have a tradition where they surprise each other with a gift certificate to a different restaurant.
This is a fun way to try a new restaurant in town or revisit an old favorite.
If you have a friend or family member who is a foodie or could use a nice evening out, I recommend giving them a gift card to their favorite restaurant.
You can even take this a step further and offer to babysit their pet or child if needed.
Gift event tickets
My husband and I love going to concerts and other events.
We have surprised each other with basketball tickets, tickets to see our favorite musical artist, tickets to the symphony, ballet, plays, and more. This is a fun clutter-free gift idea.
Donate to charity
If your friend or family member is passionate about a certain cause such as clean water for impoverished areas, veteran services, helping homeless women get back on their feet, and so on – make a donation in your friend's name.
They will appreciate your kind gesture and feel good about supporting a noble cause.
---
Gifts that aren't things FAQS
What to get someone who doesn't like clutter?
Clutter-free gift ideas include gifts that aren't physical, a consumable gift, a gift that fills a need, or a gift that will be loved and used often.
What is the 4 gift rule?
Instead of spending money on a bunch of gifts to put under the Christmas tree, parents are now limiting the number of gifts to 4 for each child: Something they want, something they need, something to wear, and something to read. This a great way to prevent clutter and be more intentional.