Who says you can't have fun when you adopt a frugal lifestyle?
Saving money doesn't have to be hard, and there are plenty of ways to save without really trying.
If you're not paying attention though, it's easy to let unnecessary expenses pile up when you could have gotten these services or items for free.
The difference between saving money and earning money, is that the money you saved is tax-free dollars in your pocket, and that's a wonderful thing.
Cutting back on certain expenses can add up to big savings over the year. Here is a list of 12 things that I never pay for and neither should you.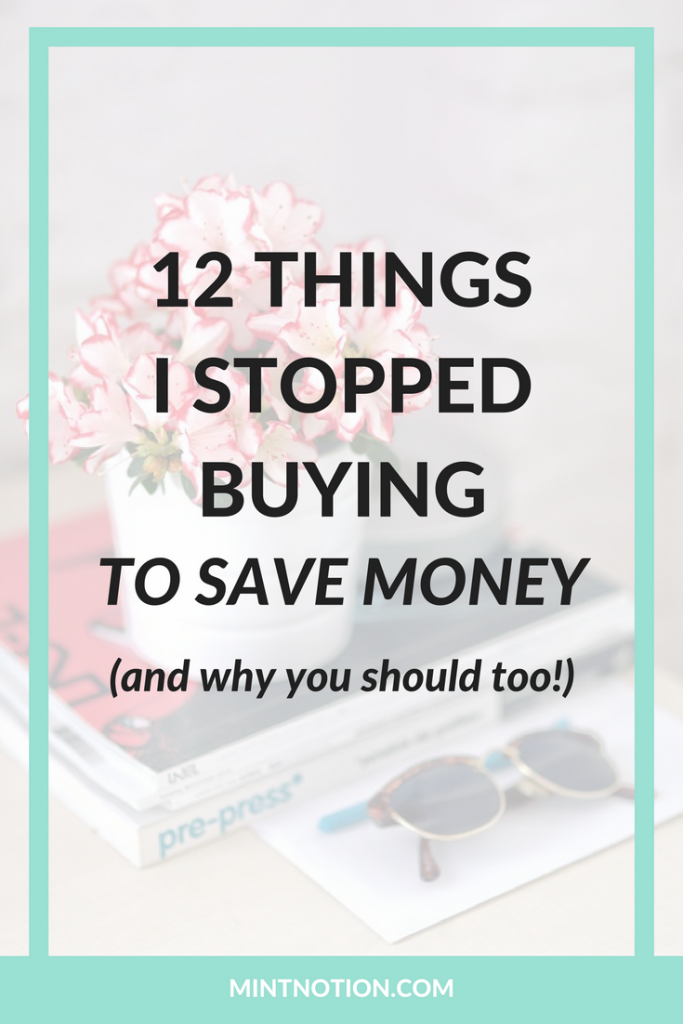 1. Cable TV
There are SO many great options today to replace cable TV. I highly recommend signing up for Amazon Prime. With Amazon Prime, you get instant access to watch thousands of movies and TV shows.
You can also borrow Kindle books, get unlimited FREE two-day shipping, and get special savings exclusively for Prime members. Click here to try Amazon Prime 30-Day Free Trial.
2. Music
Instead of paying for CDs, I like to use free streaming apps on my phone or computer. You can also download a variety of songs from Amazon or listen to music on Google Play.
For Amazon Prime members, you can get instant access to over 2 million songs and thousands of playlists and stations. Prime Music is so convenient because you can listen to music on-demand and ad-free. Click here to try Amazon Prime 30-Day Free Trial.
3. Gym membership
I just started a new exercise routine and picked up some Vega protein
for my post-workout shakes. I am very excited and the great thing about it is — I don't have to pay for a gym membership.
Instead, I belong to a FREE community gym. It's close to my home and has all the equipment that I would need, including a pool. I am also a big fan of exercising to workout videos. It's like being in a fitness class and having your own personal trainer at the same time. Here are a few inexpensive workout DVDs I recommend buying:
4. Bottled water
If you're still buying bottled water, it's time to take a step back and ask yourself – "Why?"
Not only is the plastic bottle bad for the environment and your health, but you are paying a HUGE mark up for something that you should get for free. Instead, I have a reusable water bottle
, which I use when I'm out running errands or traveling.
If you're out and about, and don't feel like carrying around a reusable water bottle, another suggestion is to visit any Starbucks and ask for a cup of FREE ice water.
Related: 20 zero waste swaps that will save you money
5. Books and Magazines
Instead of paying for books and magazines, I like visiting my local library or reading free books on Amazon.
For Amazon Prime members, you can get unlimited access to over thousands of books, current issue magazines, books with Audible narration, comics, Kindle Singles, and more. It's super convenient because you can access Amazon Prime from any device — including your phone, tablet, or Kindle. Click here to try Amazon Prime 30-Day Free Trial.
If you're not an Amazon Prime member, I recommend taking advantage of your local library. This is a great resource that is highly underrated!
6. Travel-sized products
Buying those travel-sized products to bring along with you on a trip is a big no-no. First, they are expensive for the amount of product that you get, and second, they usually don't carry the brand that you use.
Instead, buy empty travel-sized containers and fill up these containers with your favorite products from home. This is a great way to save money, get the brand you want, and it's eco-friendly because you can reuse them again.
Related: 25 free things you can get at hotels
7. Data plan
OK, you're probably thinking that I'm living in the stone age since I don't have a data plan, but the truth is, WiFi is available at most cafes, libraries, work, etc. There is really no reason to pay for a data plan, unless you need it specifically for work (and of course your workplace should be paying for that).
What happens when I travel? I turn my phone on airplane mode, turn my WiFi on, and then use the WiFi available at the hotel, museums or local cafes to stay connected on social media or keep in touch with friends and family.
8. Birthday treats
It's your special day, which means you shouldn't have to pay for a birthday dinner or ice cream treat.
Whether it's a Grand Slam breakfast or Denny's or your favourite froyo mix at Menchies, you can get all this for FREE on your birthday.
There are lots of different birthday freebies available (not all of them are food-related). Check to see what's available in your city or country. This usually involves a free newsletter sign up (at least 2 or more weeks before your birth date).
9. Museum tickets in my city
Most museums offer free days or "pay-what-you-wish" hours. While it tends to be a little busier to visit on these days, it's worth taking advantage of to save money.
This works great when I'm visiting a new city on a budget and want to see all the top sights. Do a little research and check to see what freebies your city offers.
Related: 70 genius ways to save money on travel
10. Long-distance phone calls
We are so lucky to live in a world with today's technology, which makes it easy to stay connected with distant family and friends for free. I love using Skype to make video calls or Viber to make long-distance phone calls.
Most options require WiFi to work, but it's an easy and affordable way to keep in touch with loved ones.
Related: How I saved $35,000 in less than 2 years on an entry level salary
11. ATM fees and late fees
Planning ahead is the key to avoiding both ATM and late fees.
If you know you will need cash for a night out, make sure you visit your bank or get cashback at the grocery store earlier that day. This avoids you from having to pay ATM or bank fees if you wait until the last minute.
It's also important to automate your monthly bills or set reminders for yourself, so you don't miss a payment. This avoid late fees and keep a good credit score.
Related: Money advice I would tell my younger self
12. Impulse buys
Have you ever walked into a store with a few items on your list, but ended up leaving with a cart full of impulse purchases? Maybe there was a good sale happening, but that's no excuse. Chances are those impulse purchases weren't planned, and you really didn't need them in the first place.
If impulse purchases are your weakness, consider shopping with a list, leaving your credit cards at home, and only bringing enough cash to cover the predetermined amount that you planned to spend at each store.
For more tips, check out my post on how to ditch the habit of impulse spending.
Easy ways I recommend to earn extra cash:
Start a Blog: Blogging is my favorite side hustle because the start-up costs are low and it can be a great way to make extra money in your spare time. Blogging even has the potential to turn into a full-time job (like it did for me). You can use my free step-by-step guide here to create your blog. For only $3.95 per month, you can start your own blog and get a FREE domain name when you sign up through my link.
Swagbucks: I have been a member of Swagbucks for a while now, however I don't use them as much as I used to, but it's a simple way to earn gift cards for things you do online. There are many ways to earn points on Swagbucks including filling out surveys, playing games and watching videos. You can sign up for Swagbucks here.
Ebates: Want to earn cash back when you shop online? Sure you do. Ebates acts as a shopping portal offering coupons and cashback from over 2,000 online stores. I always check on Ebates first whenever I shop online. You can join Ebates for free and get a $10 welcome bonus when you sign up through this link.
[clickToTweet tweet="12 things I stopped paying for (and why you should too)" quote="12 things I stopped paying for (and why you should too)"]
Over to you — what are some things you never pay for?
Related Posts:
1. 24 ways being lazy is costing you
2. 10 money challenges to try right now
3. 15 frugal habits to live by
4. How to be rich in your 20s
4. 15 ways you throw away money (and how to save instead)