One of the most exciting aspects about going on a trip is the planning process. However, when it comes to creating a budget for your upcoming trip, it can become a little overwhelming and you may overlook some important costs.
The last thing you want to do is to run out of money while you're on vacation as this can be a sure way to ruin your trip. Unless you can afford to spend without thinking, it doesn't matter if you're going to an all-inclusive resort or choosing to backpack throughout Europe, each and every trip requires a budget.
The best way to start is to break down each aspect of the trip into different categories, then analyse each expense you need to include in each category.
If you're good with Excel, I recommend using that to create a spreadsheet which nicely organizes and totals each expense. Otherwise a good old-fashioned notebook and pencil will do.
I've listed the main categories you might want to focus on, depending on your style of trip, and then will illustrate how I budgeted for my Paris trip.
The first step in budgeting for any trip is to decide which type of trip you want to take: a beach trip, camping trip, road trip, shopping trip, foodie trip, sightseeing trip, relaxing spa trip, etc.
This will help your budget stay focused on what's important to you, so you don't deviate from the target plan.
It takes only a few steps to help plan an appropriate budget for any trip. Use this guide to help you plan and create a budget for your next vacation.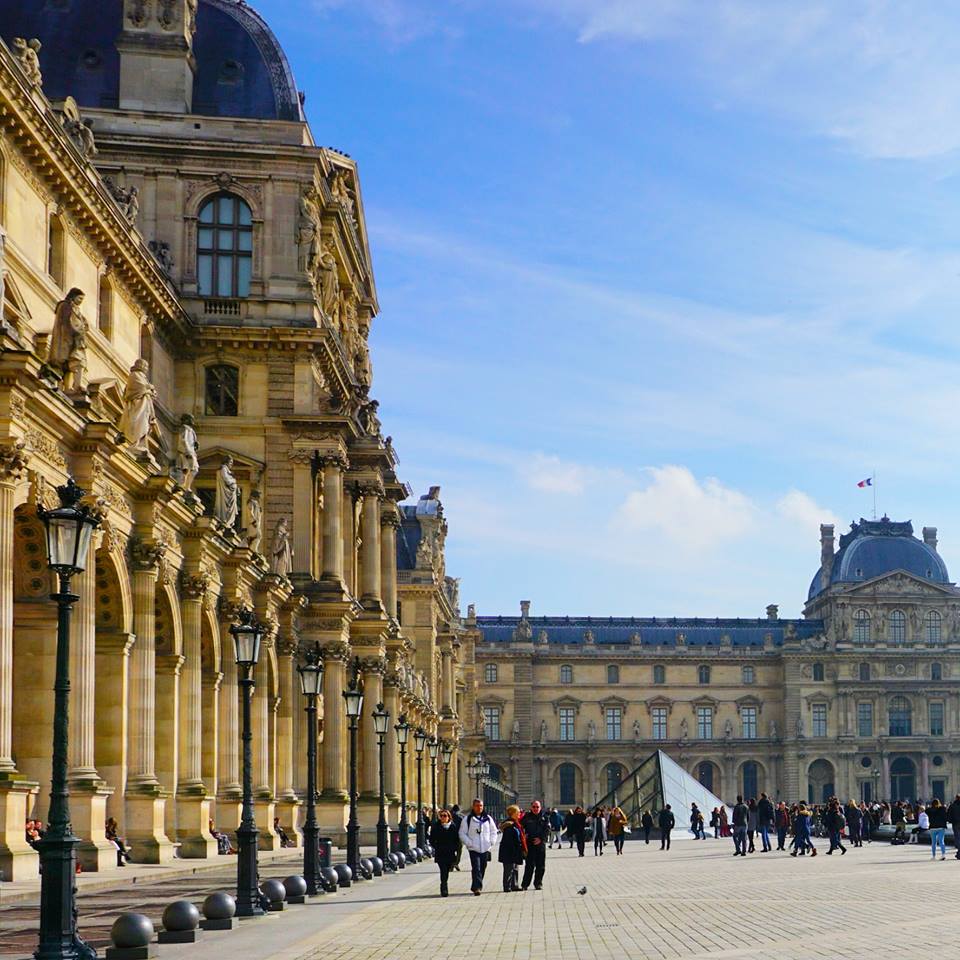 DESTINATION
When it comes to choosing a destination, I usually base my decision on a combination of price and interest. For example, if a particular destination seems to be quite expensive, I try to be flexible with my dates to see if I can find a lower price.
If a better price isn't available, chances are I'll pick a more affordable destination instead – or wait for a sale.
I also recommend planning ahead, which means checking prices for flights and hotel accommodations up to six months in advance. Sometimes last minute deals are available, but you don't want to rely on them if you have your heart set on a particular spot.
If you're not sure where to go, my favourite tool is the Skyscanner Everywhere search option. This allows me to see which destinations are offering the best price at any given time of the year.
In this case I wanted to visit Paris and booked my trip five months in advance. I was able to save over $200 by bundling my flight and hotel with Expedia. Flight + hotel + taxes came to $1,030 per person.
GETTING TO YOUR DESTINATION
The mode of transportation to get to your destination could be your biggest expense.
For international destinations, the airfare alone usually takes up a good portion of your vacation budget. This is why it's so important to get the best deal on your flight tickets.
As I mentioned already, my favourite website for checking flight prices is Skyscanner. I always compare flight prices on Skyscanner and sign up for their email alerts.
If you're looking at a particular destination far in advance, I highly recommend signing up for email alerts which will automatically let you know if the price has risen or decreased each day.
If you are arriving by train, check to see how far in advance tickets are available. Let's say that tickets can be booked up to three months in advance – I find that the best deal on fares are available as soon as they are released.
If you are arriving by car, decide if you will be driving your vehicle or using a rental car. If you choose to take a rental car, the best value is to rent by the week (instead of by the day). I like using Rentalcars.com to compare prices. You can compare 800 companies at over 49,000 locations to find the best price.
Other arrival expenses to factor are checked baggage fees, airport transfers, gas, etc.
In this case my flight was bundled together with my accommodations for Paris. For $780 each we flew direct there with Air Canada and had a brief layover in Montreal on the way home.
Related Posts: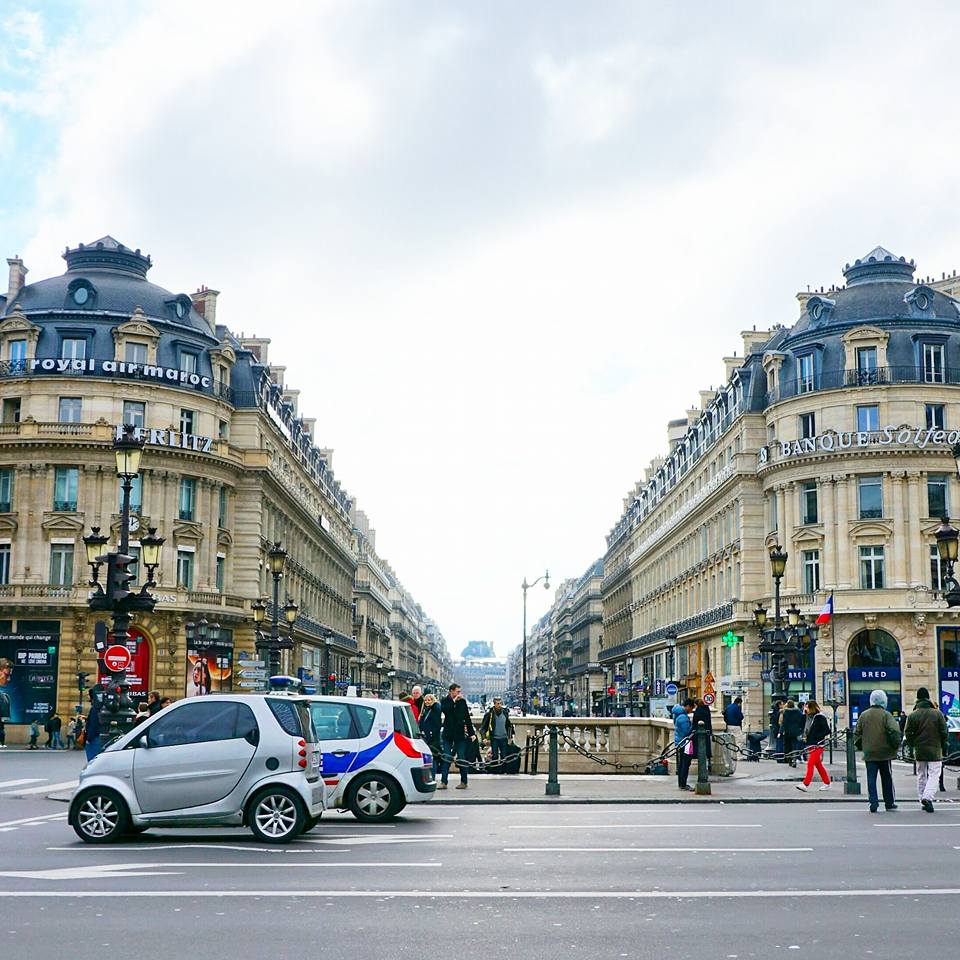 ACCOMMODATIONS
There are a variety of different accommodations available today to suit any budget. My favourite place to start my search is on Hotwire or TripAdvisor.
If I plan on staying in one city for the duration of the trip, I like to bundle my flight and hotel together on Expedia, as mentioned earlier. You can save up to $300 by bundling, which is a huge plus!
However, when planning a multi-city trip, I like to search on TripAdvisor and book through either the hotel directly or a third party website (such as Booking.com or Hotels.com).
Depending on the length of your stay, you may want to consider booking accommodation on Airbnb, such as an apartment or condo for your trip. Prices are usually based on the week which is usually cheaper than staying at a hotel and you'll have access to a full kitchen to cook your own meals. (Click the Airbnb link to save $50 CAD on your next stay).
This is a huge money saver since eating out is quite expensive.
However, when choosing your accommodations, location is a big factor to consider (especially when visiting metropolitan cities).
For Paris, we stayed at Hotel St. Georges Lafayette which was only a four-minute walk south of Pigalle metro stop. While it was a budget hotel, it was clean and centrally located which made getting around Paris a breeze. We payed $500 for 7 nights which was a great deal.
TRANSPORTATION
The best option when visiting a metropolitan city is to get to know their public transit. If you already live in a metropolitan city and use their transit system, you can easily learn how to use to any city's transit system in the world.
My number one tip is to watch a YouTube video that teaches you how to use your chosen destination's transit.
Unless it's absolutely necessary, I don't recommend renting a car when visiting a metropolitan city. Chances are parking is expensive or hard to find, and the cost of using a car is not worth price.
Use this option only if your chosen destination does not have a good transit system or you will be making a lot of day trips outside of the city.
I also don't recommend taking taxis, unless the transit system is not convenient because taxis can be quite expensive and eat up a lot of your vacation budget.
If you decide to do a day trip but don't want to rent a car, a good option is to take the train.
For Paris we stuck to their public transit system, which was affordable and made it easy to get around town. For our day trip to Versailles, we took the train which was fast and convenient. We spent around 5€-10€ each per day on transit.
MEALS
Eating out can become a big expense, depending on where you choose to dine.
I like to budget around $10-$15 per meal which may not sound like a lot, but it's a good place to start. The best way to stay within your budget is to eat where to locals dine. Tourist restaurants tend to be overpriced and mediocre at best.
Sometimes breakfast is included in the price of your accommodations. For international destinations that don't include a free breakfast, I like to bring granola bars (or protein bars) to eat. You can also bring a small kettle and travel mug to make tea or coffee in your hotel room.
For lunch I like to stop a local café for a sandwich or quick bite and save my money to enjoy a decent dinner. By eating an affordable breakfast and lunch, this allows me to spend a little more at dinner.
If you choose to order alcohol, I recommend the house wine or domestic beer as this is usually the most affordable.
For domestic or US destinations, I prefer to go out for a big breakfast (which usually fills me up until lunch). Look for a local (non-tourist) spot: here you can get a meal for under $10 and a refill of coffee or tea in a to-go cup.
I usually skip lunch and opt for an early dinner. Sometimes this can overlap during happy hour (usually 3-7pm) which might include discounts on appetizers and drinks.
If you get hungry in-between meal times, I recommend bringing snacks with you that you brought from home. This will prevent you from spending money unnecessarily.
If you have trouble of figuring out where to eat, you can research affordable restaurants ahead of time that are close to the area you will be visiting.
For a last minute option, I suggest using your phone to find a restaurant on Yelp based on your location. You can filter to find an affordable restaurant with a good rating.
Don't forget to consider the extra cost of tipping in a restaurant. While some destinations may just round up to the nearest dollar or include a service charge automatically, the US and Canada expect customers to provide a 15-20% tip.
For Paris, I brought granola bars to eat for breakfast each day which cost about $8 for the box. We had a light lunch each day which cost around $6-10 per meal and dinner was about $10-15 per meal. For 7 nights / 6 days, our total food cost between two people was approximately $254 ($21 each per day).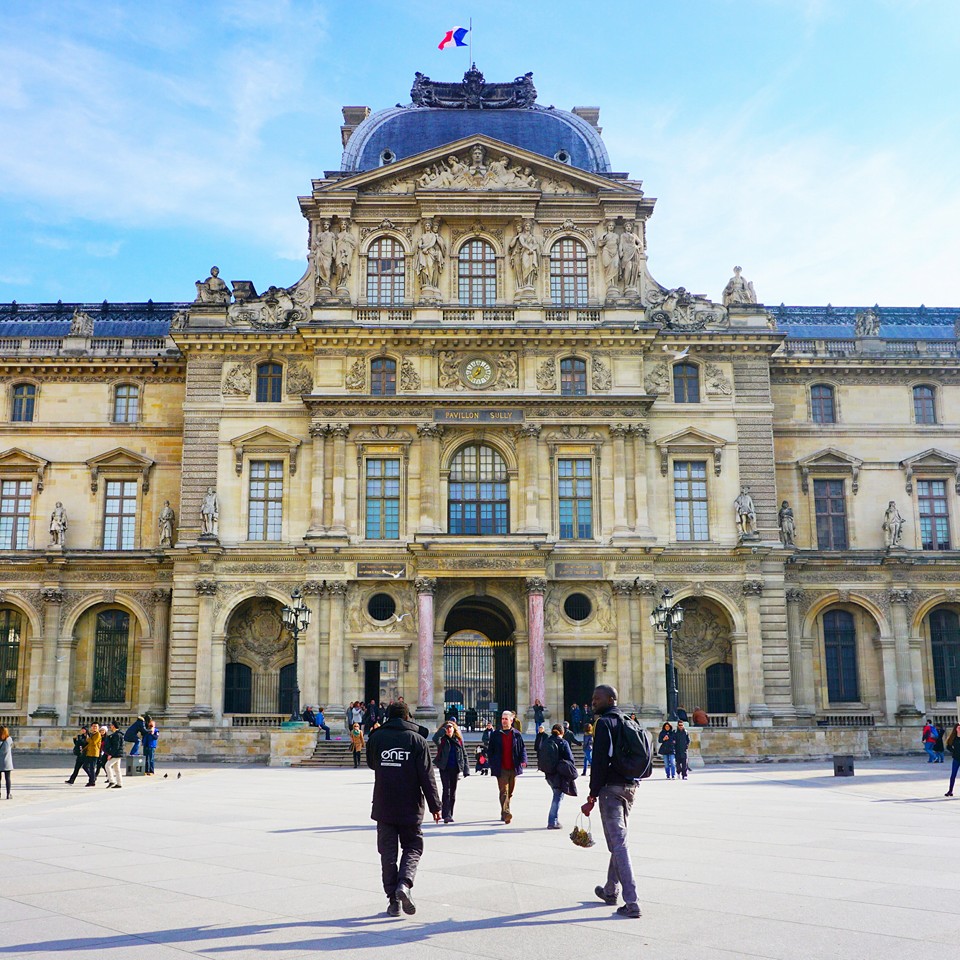 SIGHTSEEING AND ATTRACTIONS
A good way to determine how much you will spending on sightseeing and attractions is to plan ahead: decide which places you would like to visit and how much it will cost.
Sometimes popular attractions and museums offer free days or discounted visiting hours. If you can, I highly recommend taking advantage of these times to save money.
If you want to see many of the popular attractions and museums, consider purchasing a city pass which provides admission to a variety of spots. Depending on the type of pass, it may also include unlimited transit for a certain number of days.
Search for a list of free attractions available at your chosen destination. Many cities offer free walking tours or free admission to art galleries that are worth exploring. There may also be free events happening while you're in town so it pays to do a little research before arriving.
For Paris, we bought the 6-day Paris Museum Pass which included unlimited visits to over 50 museums and monuments around the city. This was a great option for us and cost only 69€.
The only attraction that wasn't included on the Paris Museum Pass that we wanted to see was the Catacombes (which we paid extra to visit). If you're curious about my 6-day Paris itinerary, click the link to read more.
ENTERTAINMENT
Entertainment costs can add up, depending on your interests and the type of trip you wish to take.
If you plan to see a show, whether it be the ballet, opera, comedy, theatre or broadway – I recommend checking to see if any discounts are available. For example in Las Vegas or New York City, I like to check out Tix 4 Tonight, which includes discounted tickets to popular shows.
When shopping, it's important to arrive with a set budget. Sometimes it can be tempting to make unplanned purchases or spend more money than you would've like to while on vacation. This can be avoided by planning ahead and setting a strict budget for yourself.
While we were in Paris, we didn't see any shows or do much shopping. We got up early each morning to get a full day of sightseeing and were too tired for any nightlife in the evening.
We planned to focus our trip on seeing all the main attractions and monuments rather than have a shopping trip since it was our first visit to Paris. We spent under $50 for the week on entertainment costs.
OTHER EXPENSES
Now that you've covered all the major expenses for your trip, don't forget about any miscellaneous costs that you might need to spend.
For example, most countries require a passport that is valid for more than six months to enter the country. Depending on where you live, you may require a visa or special travel documents to entry into the country.
For Paris, we did not require a visa, but I needed to buy one before traveling to Turkey.
Some people like to have access to a mobile phone to make calls and use data while traveling. You can either buy a prepaid phone card for this or call your phone provider to discuss options for traveling.
For Paris and generally whenever I travel, I keep my phone on airplane mode. In order to make calls or access the internet, I use WiFi available at the hotel or local cafes. I love this option because it's free.
When traveling abroad, consider the currency exchange rate. Sometimes it's best to purchase your money at the bank before leaving or to take just enough to tie you over for the first couple of days of your trip. Then you can visit a currency exchange place abroad that doesn't charge a fee. This will save you money on the bank fees at home.
Please do yourself a favor and research your options ahead of time. The last thing you want to do is be on vacation and run out of money.
For Paris, I had some Euros left over from a previous trip to Europe so I only bought a little extra at the bank before arriving.
Depending on where you plan to visit, it's important to check ahead to see if any immunizations or special shots are required to enter the country.
No matter which your chosen destinations is, I still recommend bringing a little travel first-aid kit with you in case you become ill.
This includes band-aids, pain and fever medication (acetaminophen), stomach and intestinal medication (antacids), and any destination-specific medication. For Paris I brought Tylenol, Gravol, Tums and band-aids.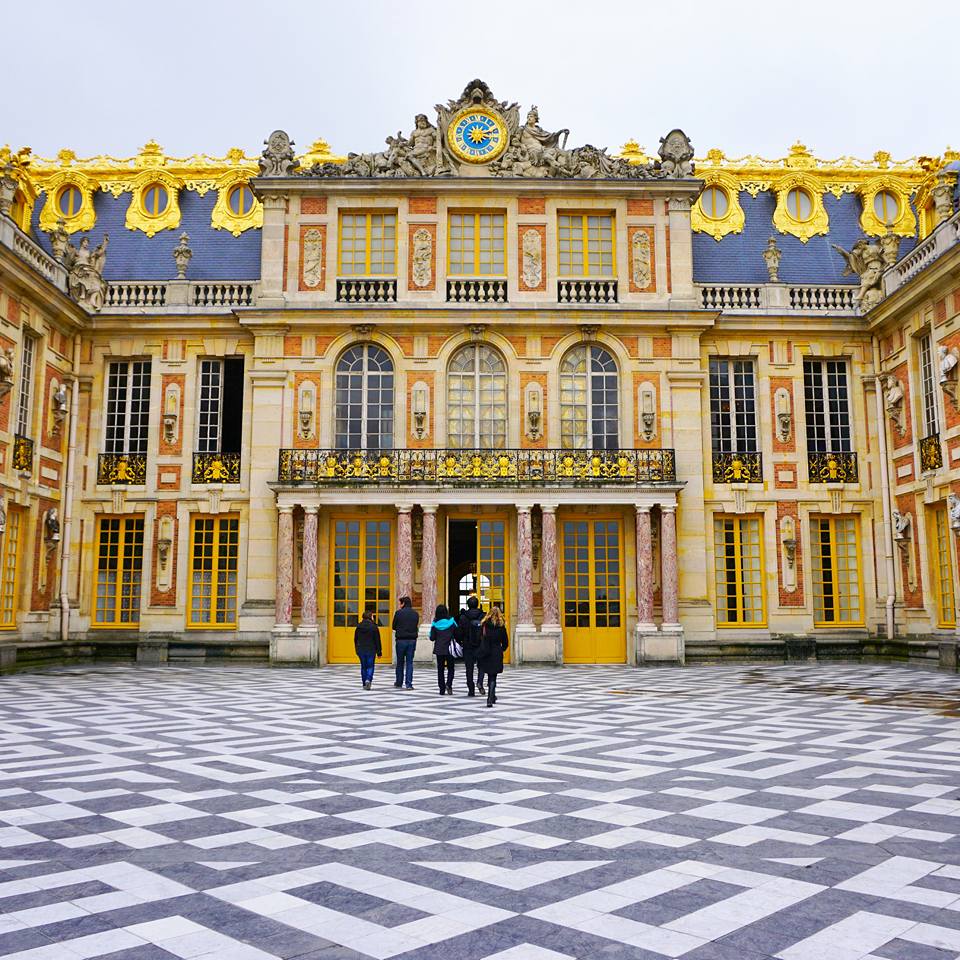 Total expenses per person for our 7 night / 6 day Paris trip:
$780 (flights) + $250 (accommodations) + $60 (transportation) + $126 (meals) + $120 (sightseeing/attractions) + $25 (entertainment) + $5 (other expenses) = $1,366 CAD
While this is a simplified guide on how to create a budget for a trip, I hope that it will inspire you to get thinking and discover that your chosen destination may not be as expensive as you once thought.
My trip to Paris was fairly affordable and there are many ways to have reduced the cost even more if I wished (such as staying at an Airbnb instead of a hotel.)
However, use this as a starting guide to help you create a budget for your dream vacation! Good luck!
Related Posts:
1. 10 ways to save big on your next road trip
2. 25 free things you can get at hotels
3. 14 ways to enjoy luxury travel for less
4. 7 undeniable benefits of slow travel
5. 70 genius ways to save money on travel