There is so much to see and do in Washington DC that it's impossible to see it all in just one visit. I recommend planning a 3-day trip for first-time visitors to the capital of the USA. Whether you're visiting over a long weekend or during the week, I guarantee that you won't run out of fun things to do.
With so many famous sites to see, planning your trip can be a little daunting. Fortunately, this 3-day itinerary is perfect for first timers to Washington DC. It includes visiting the monuments, touring the popular museums, and exploring the neighborhoods around the city.
For our trip, we stayed in the Dupont Circle neighborhood, which we found was a great base for exploring the city's top attractions. While Washington DC's hotel rates can be very expensive, one of my favorite ways to save money on accommodations is to book through Airbnb. I have used Airbnb throughout North America and have always had a good experience. It's great for groups, friends, or couples since prices are often cheaper than hotels.
CLICK HERE to get a coupon to use towards your next stay with Airbnb!
Another bonus is that everything listed here is FREE — making this a great trip for those on a budget.
Related Post: 10 things you need to know before visiting Washington DC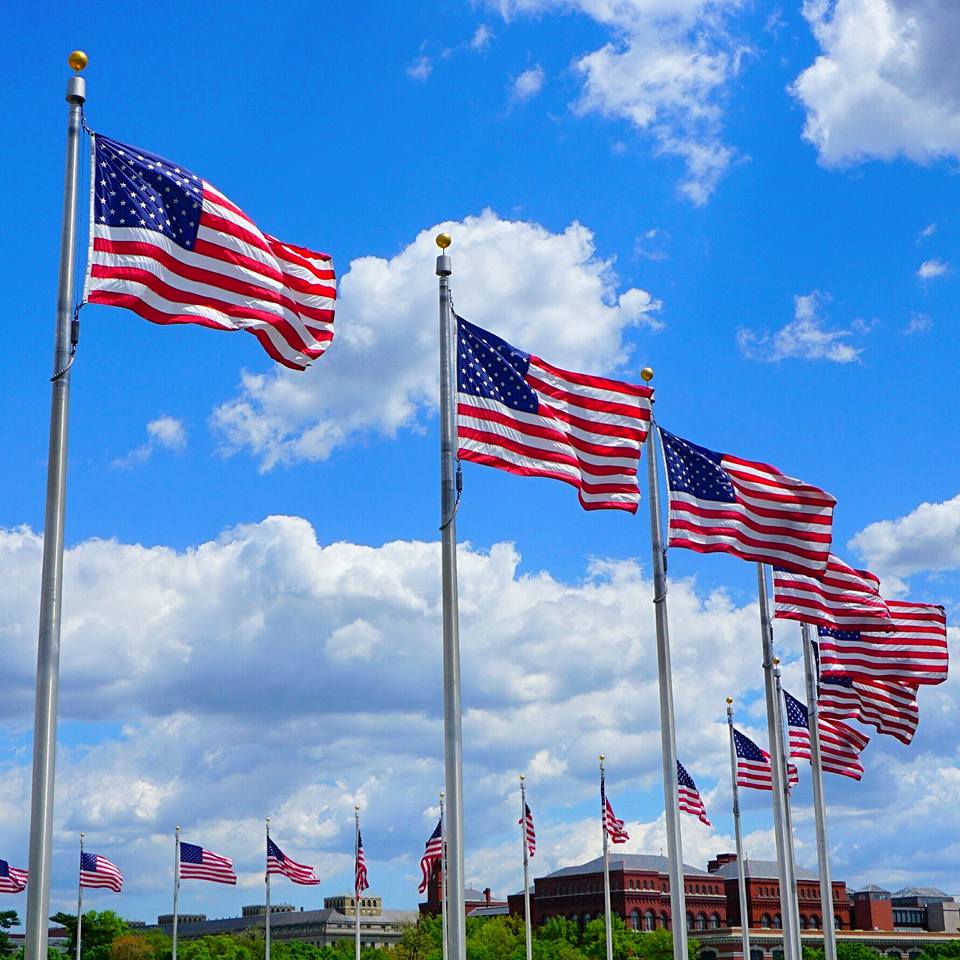 Plan to spend the first day exploring the monuments on the National Mall.
If you're traveling on foot, I recommend wearing your most comfortable pair of shoes and bringing a refillable bottle of water with you to stay hydrated. This is especially important if you're visiting during the warmer months.
I also recommend bringing a backpack for your trip. This is much easier than carrying around a purse. THIS is the backpack that I personally use for all my travels.
PRO TIP: A better way to see the popular monuments and memorials is take a Big Bus Tour. This flexible Hop On Hop Off bus tour allows you to visit all the top landmarks at your leisure. Popular stops include the White House, Capitol Hill, Jefferson Memorial, and the Lincoln Memorial. You can click here to learn more.
If you're looking for something fun to do at night, I highly recommend doing the Night Bus Tour.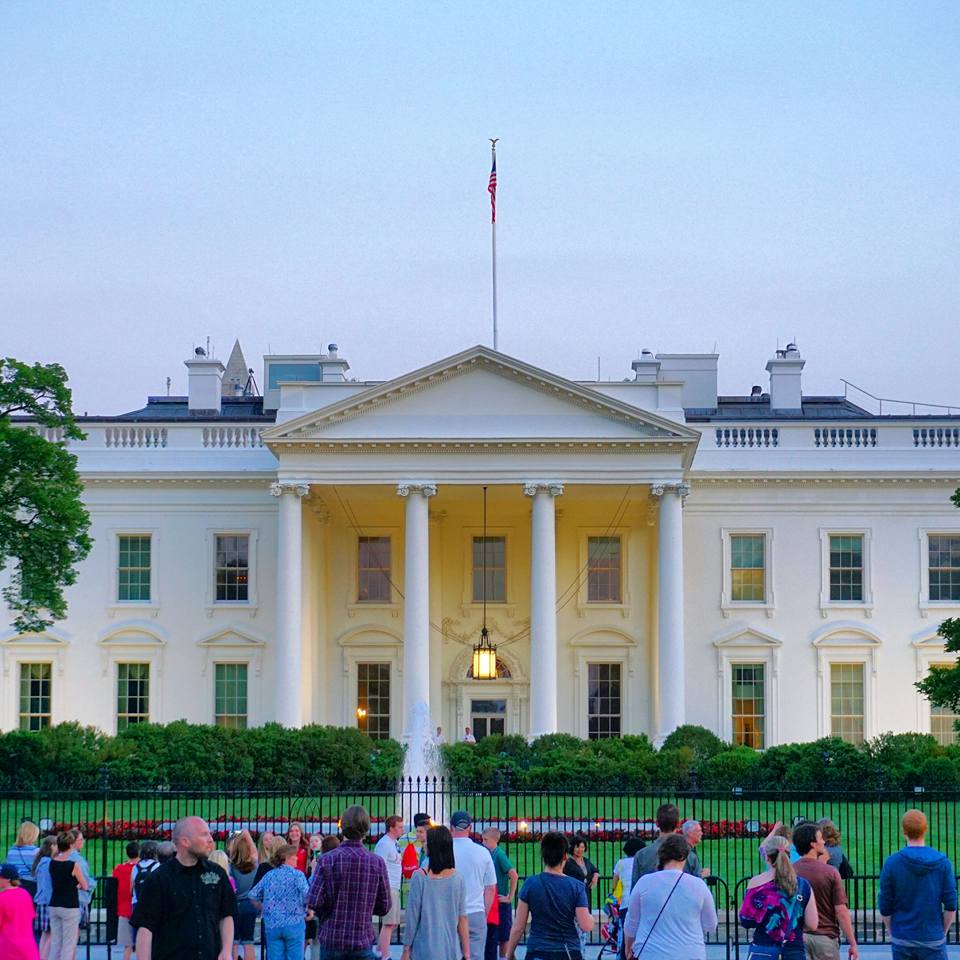 Photo of the White House
White House | Located at 1600 Pennsylvania Avenue NW, a trip to DC is not complete without a visit to this famous address! Plan ahead and you might be able to book a tour of the White House. Unfortunately when I tried to book through the Canadian Embassy, White House tours were currently on hold for foreign citizens.
My must-have Washington DC accessories:
Click the product to shop
Washington Monument | Built to commemorate George Washington, this is both the tallest stone structure and the tallest obelisk in the world. Tickets are available along 15th Street for distribution of free, same day, timed tickets on a first come, first serve basis. Alternatively, you can reserve tickets ahead of time online for a small service fee.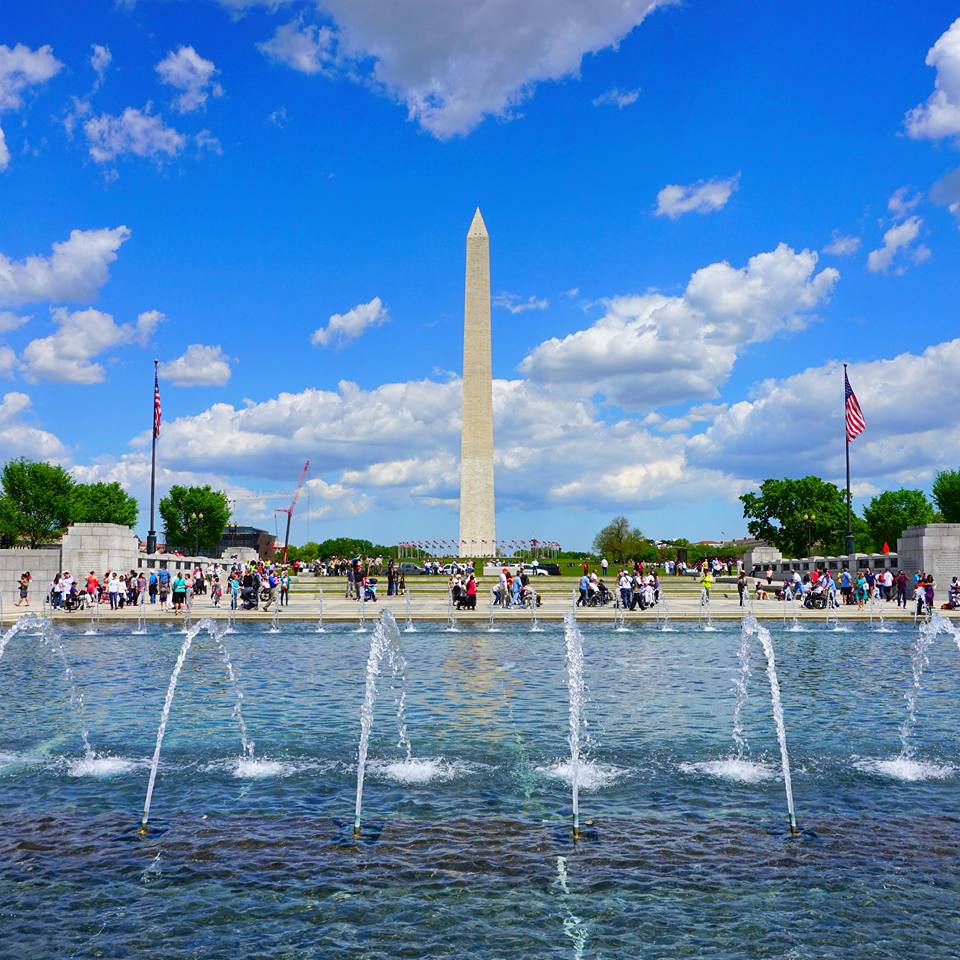 National World War II Memorial
National World War II Memorial | Dedicated to Americans who served in the armed forces and as civilians during World War II, this memorial consists of 56 pillars and a pair of small triumphal arches which surround the plaza and fountain.
Thomas Jefferson Memorial | This memorial is dedicated to one of the most important of the American Founding Fathers who was also the main drafter and writer of the Declaration of Independence.
Despite its location away from the other memorials on the Mall, it was one of my favorites and definitely worth visit. If you have time, rent a paddle boat in the Tidal Basin.
Franklin Delano Roosevelt Memorial | Built to honor the 32nd president of the United States, this monument is divided into four rooms which represent FDR's four terms in office.
Korean War Memorial | This memorial is dedicated to armed forces that served during the Korean War.
My favorite Washington DC travel guides for 2018:
Click the product to shop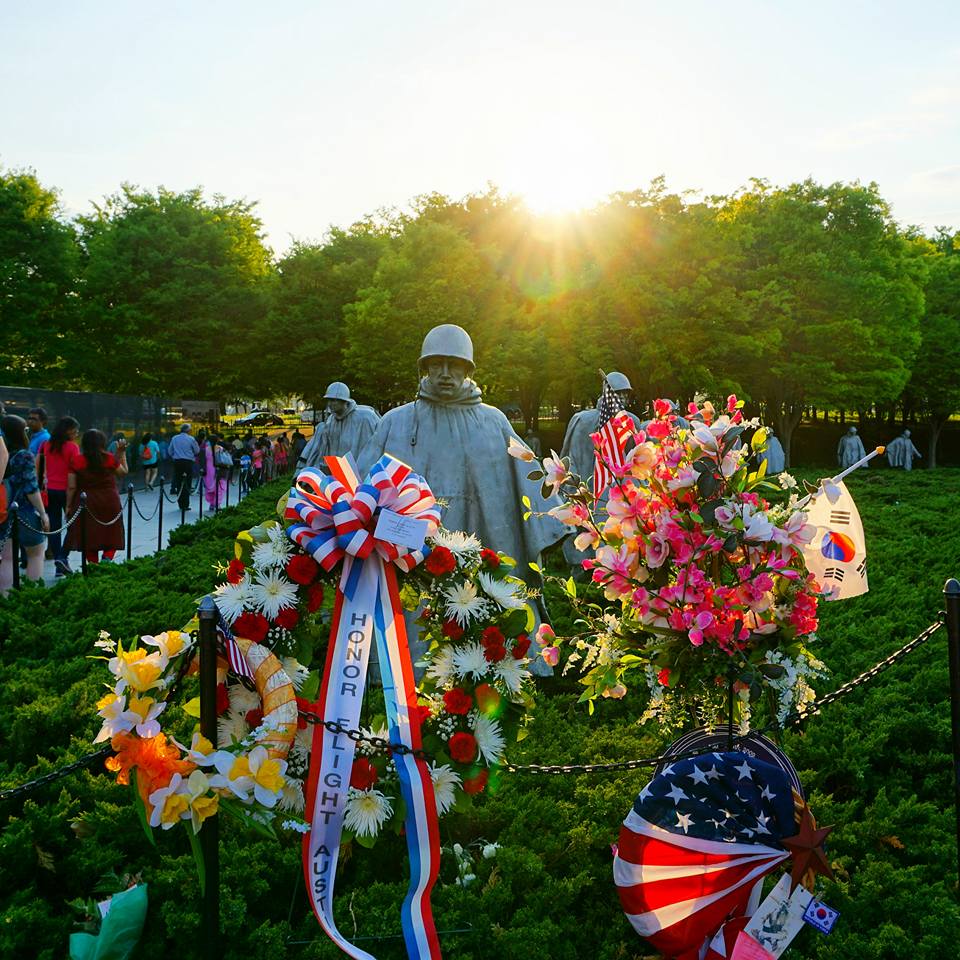 Korean War Memorial
Martin Luther King Memorial | This memorial on the National Mall is the fourth to honor a non-president and the first to honor a man of color.
Vietnam Veterans Memorial | The wall stands a symbol of America's honor which recognizes the men and women who served and sacrificed their lives in the Vietnam War.
DC War Memorial | The District of Columbia memorial was built to commemorate the 26,000 citizens of Washington DC who served in World War 1. This is the only memorial on the National Mall dedicated to local residents.
Lincoln Memorial and Reflecting Pool | The 19-foot Abraham Lincoln statue sits overlooking the Reflecting Pool and Washington Monument from his permanent seat. The Reflecting Pool was modeled after the grand canals at Versailles and Fontainebleau.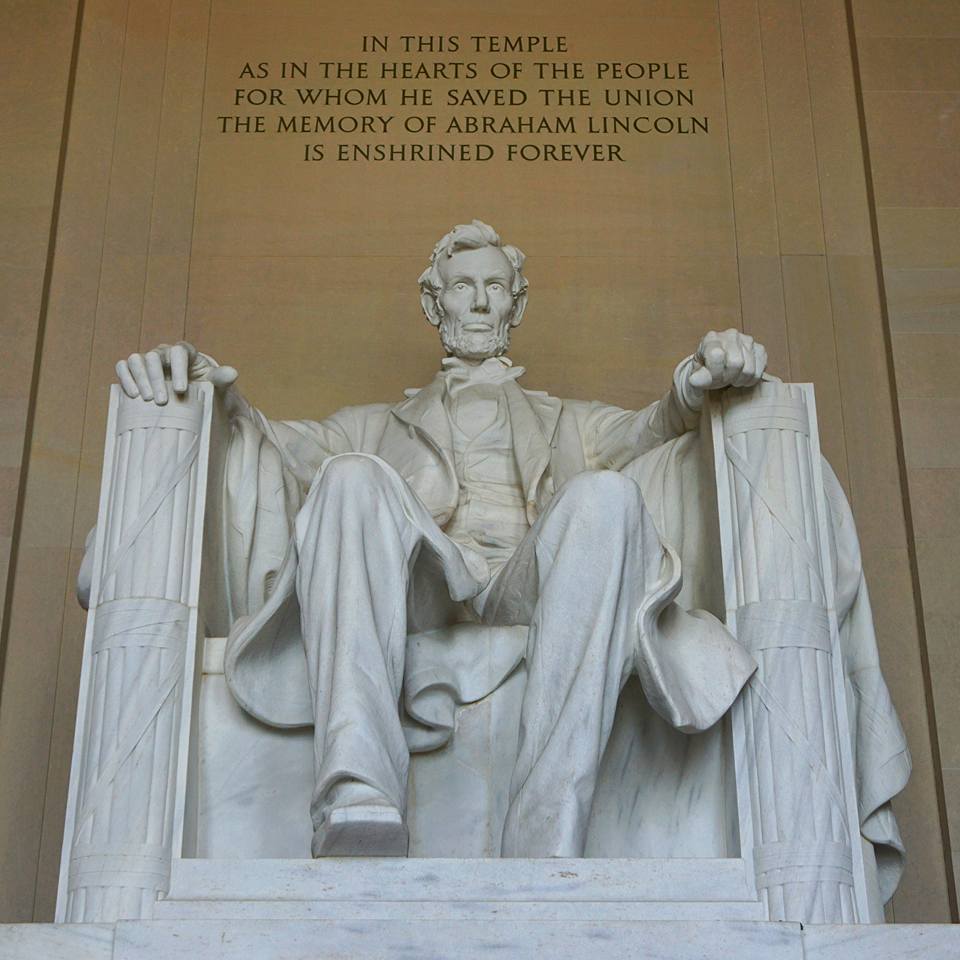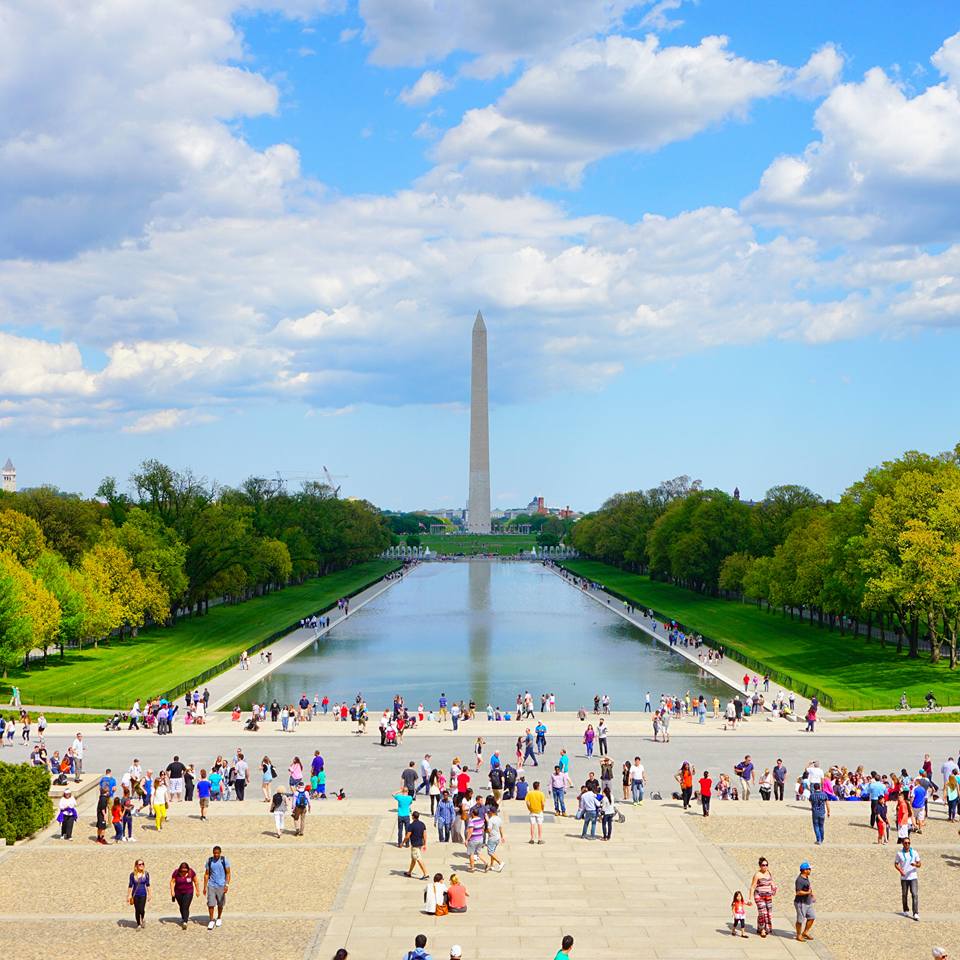 Lincoln Memorial and Reflecting Pool
Day 2 – Touring the Museums
One of the great things about Washington DC is that many of their popular museums offer free admission to the public. This makes visiting DC affordable for families and students since there are many free things to do around the city.
Plan to spend the day exploring at least two or three of the museums, depending on your walking pace. You can easily visit more if you are only interested in exploring select exhibits within each museum.
I personally enjoyed the National Museum of American History where Dorothy's famous ruby slippers were on display from the movie, The Wizard of Oz.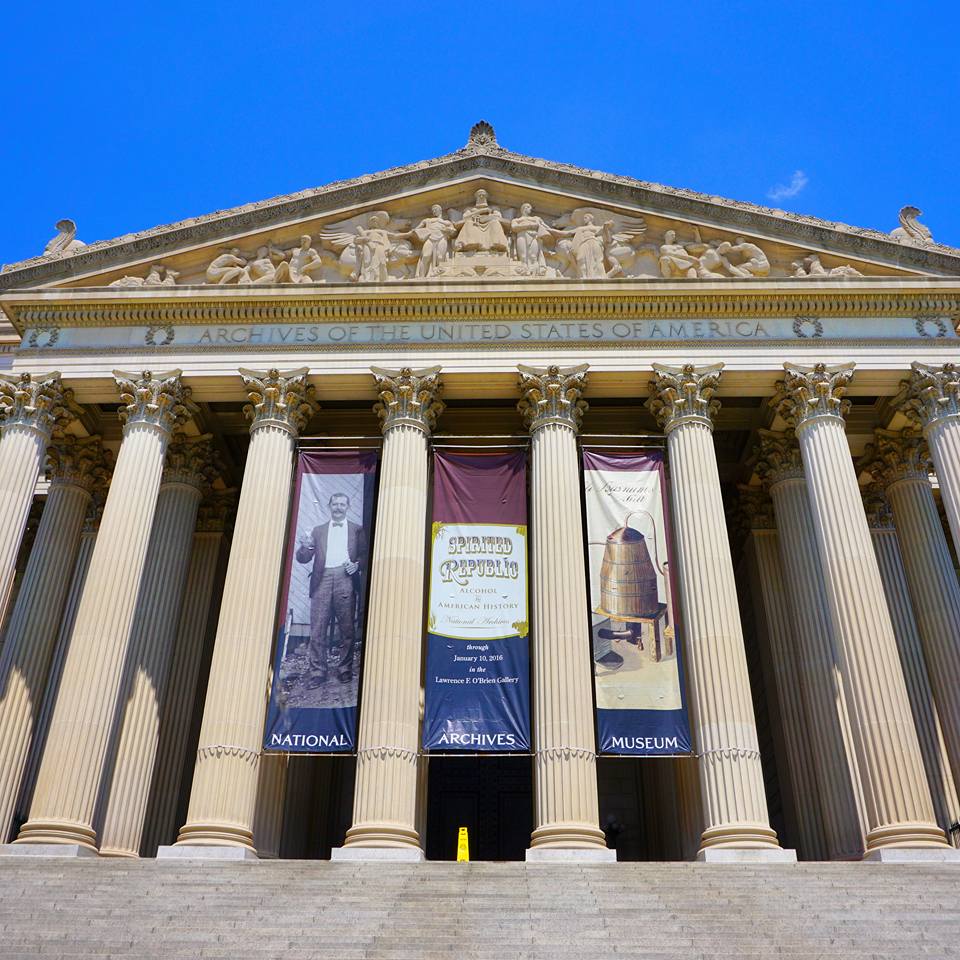 Photo of the National Archives
The National Archives | Here you'll find on display the Constitution, the Declaration of Independence and the Bill of Rights. Plan to spend at least an hour here, depending on your walking pace and interests.
National Gallery of Art | The permanent collection compromises of pieces from the Middle Ages to the present day. Highlights include: Rogier van der Weyden, Portrait of a Lady, Leonardo da Vinci, Ginevra de' Benci, Rembrandt van Rijn, Self-Portrait and Vincent van Gogh, Self-portrait.
National Museum of Natural History | With more than 7 million visitors per year, this museum remains one of the most popular in the world. Perfect for all ages who are interested in learning all about the natural world around us.
National Museum of American History | This museum holds more than 3 million artifacts, including Dorothy's ruby slippers and a piece of Plymouth Rock. I also recommend checking out The First Ladies Collection which displays more than two dozen gowns, fine china and other furnishings from First Ladies.
National Air and Space Museum | These museums hold the largest collection of aviation and space artifacts which encompass all aspects of human flight and related works. With over eight million visitors per year, this is the most visited museum in the country.
Day 3 – Exploring the city
While you can easily spend all three days on the National Mall, it's worth taking the time to explore some notable places around the city too.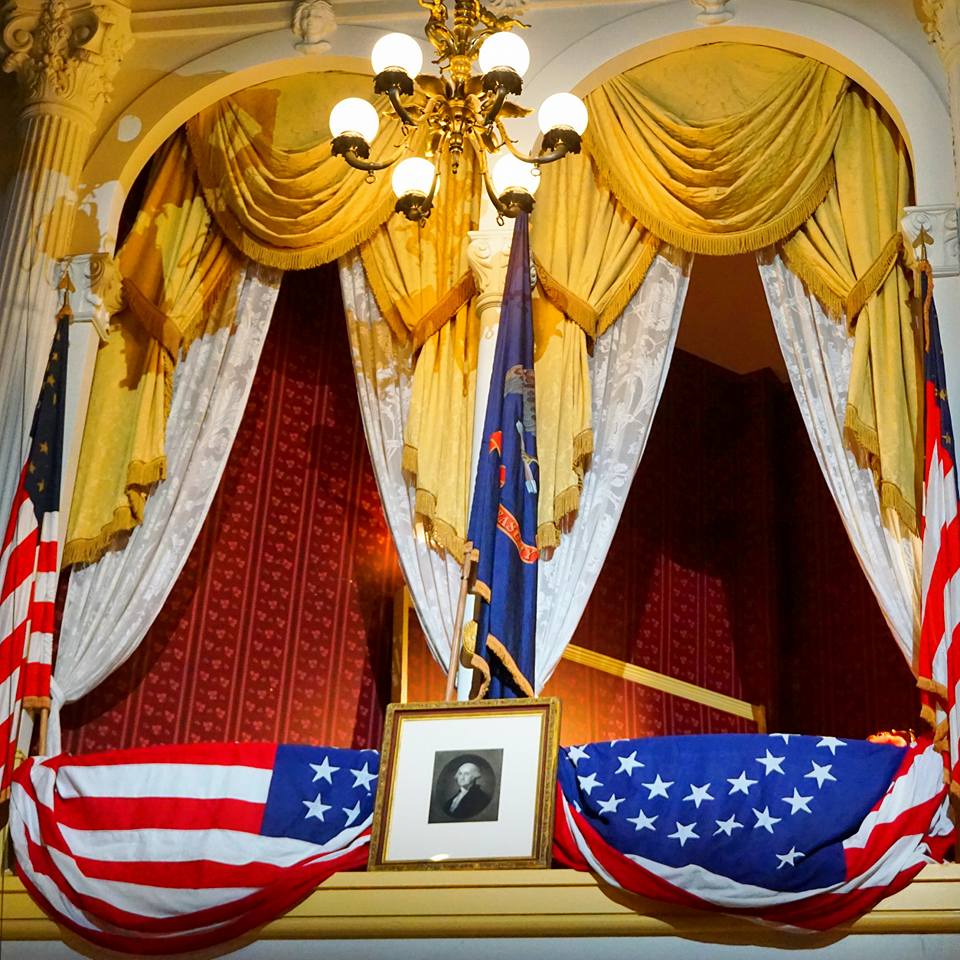 Ford's Theatre
Ford's Theatre | Interactive exhibits tell the story of Abraham Lincoln's presidency. You can visit the theater where Lincoln was shot and the Peterson House across the street where he died the following the morning. For more details, check out my visit to Ford's Theatre.
US Capitol | Book in advance for tours of the Capitol where you'll see the Crypt, the Rotunda and National Statuary Hall. Unfortunately the Capitol was covered in scaffolding while I was in town so no photos were taken.
Library of Congress | This is the nation's oldest federal cultural institution and also the largest library in the world, home to millions of books, recordings, photographs and more. Don't forget to visit Thomas Jefferson's library here.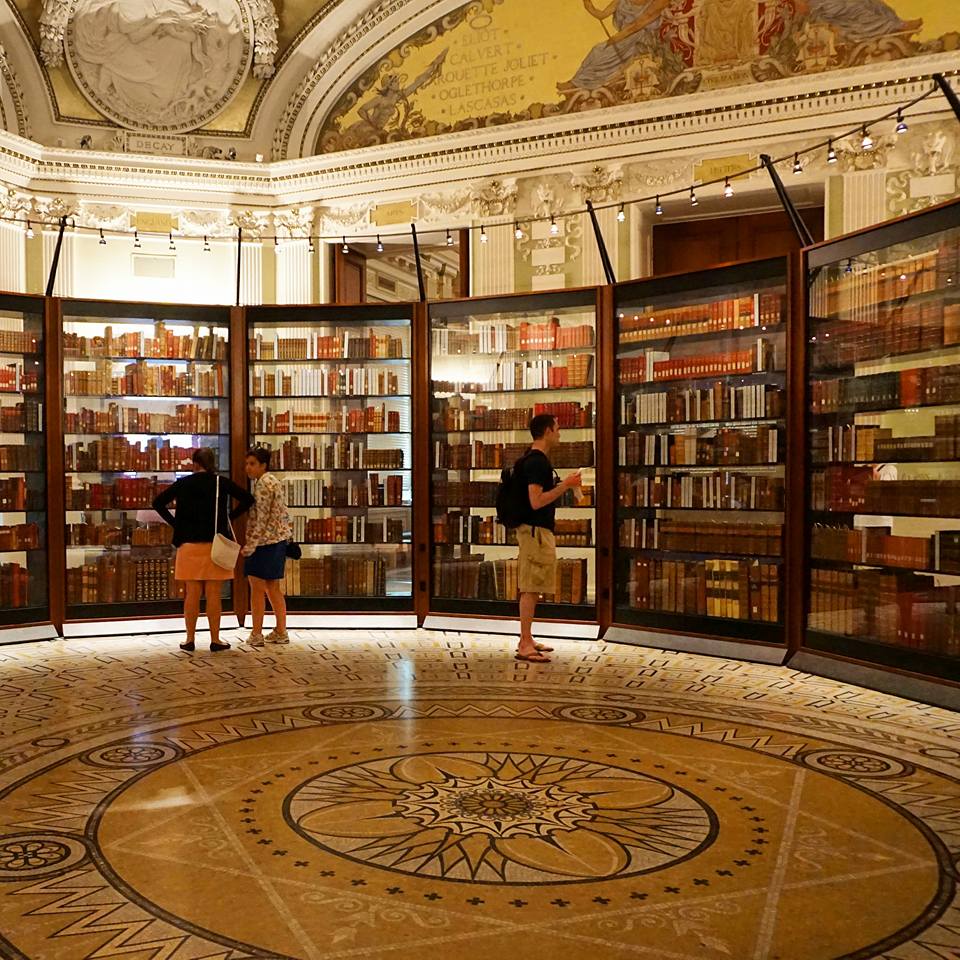 Library of Congress
Supreme Court | Open to the public Monday through Friday, visitors are encouraged to take advantage of a variety of educational programs available such as Courtroom Lectures.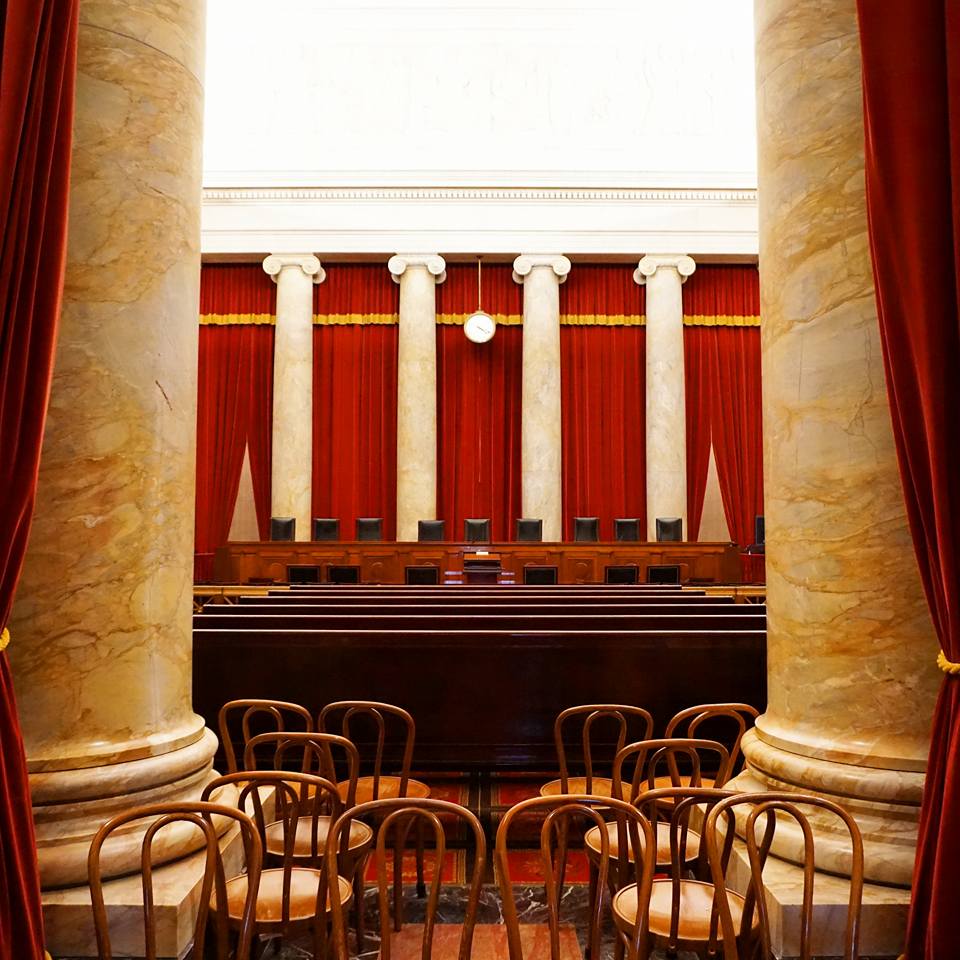 Supreme Court
Georgetown | This historic neighborhood in DC is a popular spot for both locals and tourists alike. Here you'll discover quaint boutiques, delicious eats, pretty residential streets, and nightlife. If you're not driving, the best way to get here is by DC Metro Bus or taxi.
Over to you — what are your favorite things to do in Washington DC?