Are you looking for some fun ways to make money while getting fit? It's pretty awesome that some companies will actually pay you to exercise.
Back when I was in college, I used to work part-time at a thrift store to earn extra money. It was one of the busiest thrift stores in the neighborhood, which meant I was always active. Whether I was bending down to pick up boxes in the warehouse or busy stocking shelves on the floor, there was always something to keep me moving.
While they are lots of jobs out there that can keep you in shape, such as a fitness instructor, today I'm sharing a roundup of creative ways to make money that you can start right now to get fit.
Studies have shown that money – either getting it or losing it – can make a significant difference in someone's weight-loss success. When financial incentives are delivered in a thoughtful way, it can lead to positive changes in our behaviors, especially in the short-term.
My sister and I are currently saving up to buy a Fitbit and we can't wait to start wearing it to track our activities. I recommend wearing your Fitbit while doing the suggestions on this list, such as leading a walking tour or playing with dogs.
If you're ready to start making money while getting fit, here is a list of six fun ideas that you can start right now!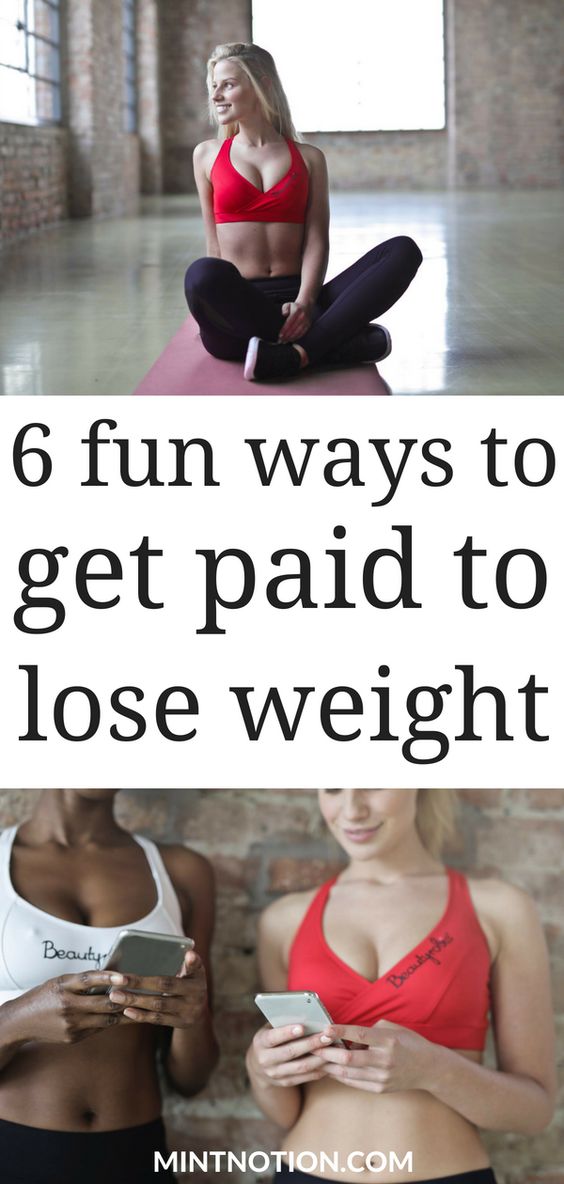 Related Posts:
1. Get paid to lose weight with HealthyWage
HealthyWage pays you to win weight loss challenges. You can make a personal weight loss bet, get your friends together for a team weight loss challenge, or compete in a corporate wellness program. You can even win up to $10,000 when you join a team challenge, which makes getting healthy fun.
If you stick to your goal and lose the weight you say you're going to, HealthyWage will pay you. It's that simple!
Many people who have used HealthyWage say betting money they don't want to lose keeps them motivated to get fit. If you've struggled to lose weight in the past, HealthyWage may offer the encouragement you need to reach your weight loss goal.
With up to $10,000 in prize money, you can use this cash to pay off debt faster or put toward a down payment on a new home. It's up to you!
How to get started with HealtyWage
Use the HealthyWage Prize Calculator to enter how much weight you want to lose, how long you'll take, and how much you'd like to bet. Then the calculator will determine your winnings amount, up to $10,000. Who wouldn't want to win up to $10,000?
Sign up and make your bet. You can increase your prize amount by adjusting your goal weight, how much you contribute, or how long you'll take.
Lose the weight. Achieve your weight loss goal and get paid! You can stay on track throughout the contest with weekly weigh-ins. You can also get support from other contestants.
Win money! If you reach your weight loss goal, you'll win your prize. It's that simple! If you don't hit your goal, your money goes to support HealthyWage, including prizes for other contestants who achieve their goals.
Ready to get started? Start at the HealthyWage Prize Calculator and find out how much you can win!
2. Door Dash
Got a bike? You can make extra money with Door Dash! Take a few trips in the morning, evenings or just on the weekends — it's up to you. Door Dash allows you to choose your own schedule so you can make money when it's convenient for you.
Depending on the rules in your city, you can deliver with your car, scooter, or bike. However, I highly recommend delivering with your bike as this is a great way to get fit while making money.
I love that you can be your own boss with Door Dash by bringing people things they love while cruising around your city. You can click here to learn more.
3. Get paid to play with dogs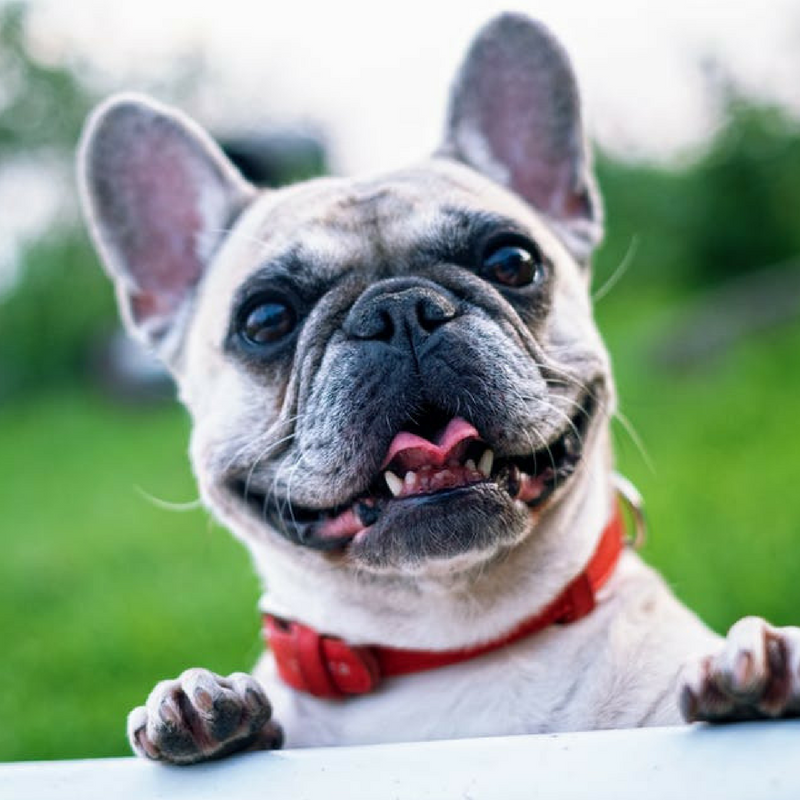 If you're an animal lover, then I recommend taking advantage of the opportunity to make money while playing with dogs. Rover.com is known as the "Uber for pet owners" and allows freelance pet sitters and dog walkers to make money by offering their services to pet owners in their area.
You could earn $1,000 or more per month all while getting the freedom to choose your services, schedule, and rates. Before getting started on Rover, you'll have to create a profile sharing your pet sitting or dog walking experience. Once your profile is approved, dog owners can start sending you requests for the services you offer.
On Rover, you'll take home 80% of your earnings – the other 20% helps provide ongoing support, website and app improvements, educational opportunities, promotion of your business, and more.
Busy dog owners trust Rover because it's the nation's largest network of pet sitters and dog walkers. So lace up your running shoes and get started on a fun dog-filled adventure that helps you make extra money too. Click here to receive a $10 credit towards your first stay or walk with Rover!
4. Host an Airbnb experience
There is a lot more to Airbnb than just finding affordable travel accommodations. You can also get paid to host your own unique experiences.
Some real examples from Airbnb include getting paid to teach others how to surf, getting paid to host a walking tour of your city, getting paid to take visitors on a bike tour, getting paid to teach a fun yoga class, getting paid to take visitors on a kayaking adventure, getting paid to take visitors trail running, getting paid to teach others martial arts, and more!
There are endless possibilities to host your own experience though Airbnb and make money while getting fit. Click here to get learn more and get a $50 CAD coupon toward your first Airbnb stay or experience.
5. Start a fitness or healthy living blog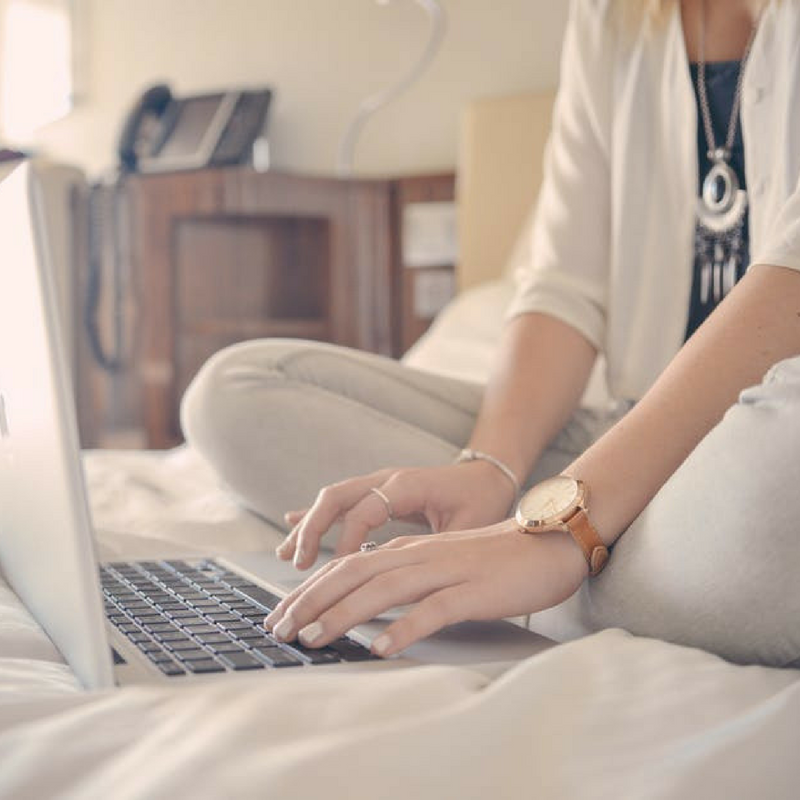 Starting a fitness or healthy living blog can be a great way to make money while getting in shape. It'll also inspire others to follow your journey toward living a healthier life, which is a win-win in my opinion.
One of the major misconceptions about starting a fitness blog is that you need to already be in good shape. This is simply NOT true. You can start a fitness blog to share your weight loss journey or share your tips for transitioning to a healthier diet.
People love reading before and after stories, and if you're passionate about your topic, that will help you prevail as a successful blogger. Here are some tips on how to start a fitness blog to make money:
Get started
I know this advice sounds obvious, but there are so many people that say, "I want to start a blog". Then they proceed to talk about all their ideas for days waiting for the right time to launch their blog, but never end up starting. The truth is, they could have written a ton of great content in the time they spent talking about their plans. The key to success is to start before you're ready.
Choose your niche
Most blogs fail because they pick a niche that they're not passionate about or they think blogging is a "get rich quick" thing. It's important to choose a topic that you love and enjoy talking about. You'll also want to write content with a target audience in mind. This will help you be consistent and build a loyal following.
Grow your audience
You can grow your audience by promoting your blog where your audience hangs out. For example, Pinterest is a great place to share fitness and healthy living pins.
Monetize your blog
There are lots of ways to make money from a fitness or healthy living blog. Some popular ways include display advertising, affiliate marketing, sponsored posts, or selling your own products. To learn more about each of these monetization methods, please read my post: How To Make Money Blogging For Beginners
Some possible ideas for a fitness or healthy living blog include:
share your weight loss journey
share your transition to a plant-based diet
a blog for moms who are looking for easy at-home workout routines
share healthy weight-loss recipes
share tips on how to lose weight on a budget
share tips for how to live healthy on a budget
teach yoga for busy career women, and so on!
The possibilities are endless!
If you're interested in starting a fitness or healthy living blog and making money, you can check out my free step-by-step guide here on how to start a blog. It'll show you how to easily launch a blog in minutes. Plus, it includes a FREE domain name for Mint Notion readers.
6. Babysit
Babysitting is a great way to make money while getting fit. Whether it's running after toddlers all day, playing pick-up basketball, or pushing kids on swings, babysitting will keep you on your feet.
To find paid babysitting and nanny jobs, I recommend starting your search on Care.com. It's the largest and fastest growing service for finding high-quality caregivers for child care, housekeeping, and more. Once you sign up on Care.com, you'll be able to create a profile that lists your skills and talents, search for jobs that fit your schedule, then get hired!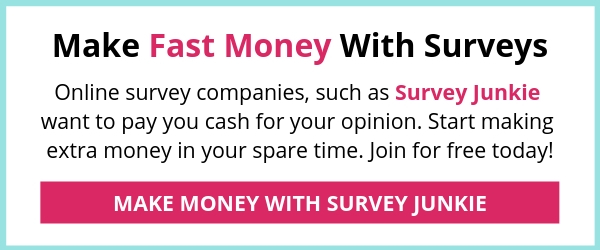 30-Day Money Challenge
Save $465 with this fun money challenge. Get your free printable worksheet now!