If you struggle with a shopping addiction or you have trouble resisting those online impulse purchases, you're not alone. Even though I've been trying to be more mindful with my shopping habits and be content with less, sometimes I still fee the urge to buy things I don't really need.
A shopping addiction is expensive and time-consuming. It's a hobby that drains your bank account, eats up countless hours of your time and leaves you feeling never truly satisfied. In fact, many compulsive buyers often feel much worse after shopping.
Here are a few common emotions of shopaholics:
Euphoric – This is the initial feeling many compulsive buyers experience while shopping. It's like they are in the "zone" and sometimes exhibit manic-like behavior. They move with purpose and feel a "high" when shopping.
Regret – Shopaholics initially feel happy while they're shopping, but this positive emotion is short-lived. After they've returned home with bags full of things they didn't need, many compulsive buyers feel regret for spending too much money.
Anxiety – Many shopaholics feel anxious about having to tell their partner, friends, or family member that they've overspent again. Sometimes compulsive buyers hide their purchases from their partner because they worry how their partner will react.
Overwhelm / Guilt – Many shopaholics feel overwhelmed when they open their closet. Their wardrobe is constantly growing, yet they feel like they have nothing to wear. They feel guilty about previous purchases, which may cause them to buy more items.
While a shopping addiction might sound harmless, it can take a toll on your finances and mental well-being. Obviously overspending can lead to debt, but it can also hurt your relationships and career.
Even if you don't feel like you're a full-blown shopaholic, a small shopping addiction now can lead to serious consequences later. It's important to recognize the signs of a shopping addiction so you can learn how to quit shopping online and develop better spending habits going forward.
Related Posts: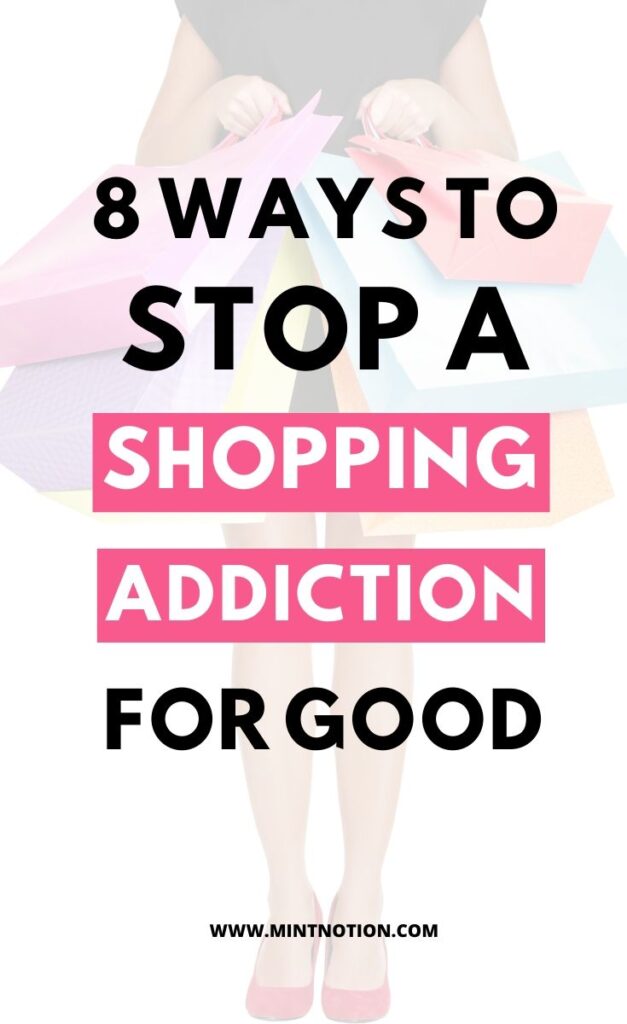 How my shopping addiction started
It started out innocently enough (like all addictions tend to do, right?) I got my first office job after graduating from college, which meant I needed to transition from wearing leggings to class into a more appropriate outfit for the office.
My wardrobe needed a huge overhaul, which involved me spending money (I didn't yet have) in order to have enough appropriate outfits for my first week of work.
Because "work clothing" tended to be more expensive than leggings and sneakers, including extra fees like dry cleaning, I would shop the sales to save money. Finding a good deal was like a "high" for me. That's why I signed up to receive email alerts from all my favorite retailers so I would never miss a sale.
While this might have sounded like a good idea, it just was the start of my shopping addiction.
The flash sale sites were my biggest weakness. Every morning when the new flash sales would begin, I was online ready to buy. This was great for my haute taste on a bargain budget.
Every single week I was buying new shoes, clothing, or accessories. I somehow convinced myself that I was investing in my wardrobe. Dress for the job you want, right?
When I knew I had a shopping addiction
I started to notice that I felt "out of sorts" on days when I didn't shop online. It's like I missed my shopping fix, and it didn't feel quite right.
Then there was a time when the Canadian dollar was on par with the US dollar, and that's when my shopping addiction got out of control. I would make multiple trips to the US exclusively to shop.
I was spending thousands of dollars on designer shoes and handbags because I was able to get them on sale in the US (and the Canadian dollar was doing great).
Many of the items I purchased were on impulse. While I initially felt a rush of excitement when buying something, it quickly turned into feelings of guilt afterwards. I wasn't able to control my emotions.
This is when I knew I had a shopping problem. 
Other signs you might have a shopping addiction
You have many items in your closet with the tags still attached
You try to conceal your shopping purchases from family or friends
You're spending more than you can afford
You're harming relationships due to shopping too much
You shop as a reaction to feeling depressed or angry
You're shopping as a way to feel less guilty about a previous purchase
You're constantly buying and returning things
You buy items you don't need just because it's on sale
Read Next: 10 common signs of a shopping addiction
Deciding to quit my job and go back to school was ultimately was forced me to confront my shopping habit. It made me want to break my addiction to shopping online so I could save enough money to pay for graduate school.
I'll be honest with you, the journey to saving money was tough. It felt like a constant battle trying to stick to my budget while learning how to manage my spending triggers.
But over time, things got better. It's been over four years since I quit my job. I finished my graduate studies with no debt. I started this blog and turned it into a full-time career. I'm earning more money than I ever have in my life. But instead of shopping online or browsing the mall, I'm saving and spending my money wisely.
There was no overnight change or "eureka" moment on my journey to overcoming my shopping addiction. It took me a couple of years to understand my "triggers" and what my true priorities in life were.
Sometimes I still feel the urge to spend money impulsively, especially when I'm stressed. I don't know if those feelings will completely disappear (at least for me), but I've learned how to respond to these urges in a healthy way.
Here are 8 ways to overcome a shopping addiction!
1. Unsubscribe from all retailer emails
If you find yourself being tempted to spend money every time a sales email pops up in your inbox, then it's time to click "unsubscribe". I recommend unsubscribing from ALL retailer emails to avoid the urge to impulse spend.
Initially when I started unsubscribing to retailer emails, I stayed on the mailing list for a few select stores. This was a big mistake though, because I still felt tempted to spend money whenever I received an email. If you're serious about overcoming a shopping addiction, then you need to unsubscribe from all retailers.
Missing shopping online? If you find yourself shopping online just to pass the time, then consider finding other activities to do instead. Ideally ones that don't involve spending money. Here's some alternative activities you might enjoy:
Take a hike
Go for a bike ride
Attend a free event
Visit a museum on free days
Relax at the beach
Take a free fitness class
Check out a free comedy show
Have a board game night or movie marathon with friends
2. Try this 30-day Shop Your Closet challenge
If you want to stop buying clothes, a great place to start is by getting better mileage from what you already have.
If you have an overflowing wardrobe, there's a good chance that you have lots of stuff that hasn't seen the light of day in months (or even years). Now is your chance to wear these items. You never know if your least worn clothing will become your new staple items.
To help you wear everything in your closet, I've created this free 30-Day Shop Your Closet Challenge. I share this same challenge in my e-book, Freedom From Shopping, and many of my readers LOVE it!
Each day (for 30 days) you can follow the different prompts to help you put together new and exciting outfit combinations. The best part is, this challenge is completely free to do. You'll be using items you already have!
You can download this worksheet below!
3. Declutter your wardrobe
If you love shopping, chances are your wardrobe is full of items you no longer wear or things that you've forgotten you even own.
Feelings of overwhelm, gilt, and regret are all too familiar for those with over-buying habits. It's hard to pick out an outfit that makes us feel our best when we're bombarded by these negative emotions. Instead, we tend to feel that our wardrobe is never good enough because our clothing doesn't align with our values.
Before I decluttered my clothes, I had the misconception that I would need to buy new things to replace everything that I donated or sold. This is simply NOT true! Decluttering forces you to decide what's actually important to you.
By getting rid of items you no longer wear, need, or love, it gives you a chance to feel good about the items you choose to keep.
Decluttering teaches you how to be more decisive when choosing what to wear each day, and in other areas of your life too. You'll no longer want to waste time watching movies that don't interest you or talking to people who bring you down.
Decluttering can be a great way to make extra money by selling your gently used items online or at consignment shops. Decluttering also gives you more space. This doesn't mean more space to buy new items, but instead it provides you space to breathe, think clearly, and eliminate mental clutter.
Read Next: 6 steps to declutter your wardrobe
4. Set new rules for your wardrobe
Now that you've decluttered your closet, it's time to set new rules for your wardrobe. For example, when I was trying to overcome my shopping addiction, I made a rule to only buy items in neutral colors (black, gray, white, navy, an so on).
This didn't mean I went out to buy a whole new wardrobe in neutral colors. Instead, if I needed something, such as a new winter coat, I would buy it in a neutral color. By having a closet that focused on neutral colors, it was easier to mix and match items.
By spending less time trying to decide what to wear each day, I was able to be more productive and focus on big picture things, such as school and building my online business.
Having a capsule wardrobe means I feel good about everything I own. It also cuts down the number of little decisions I need to make each day. Now I shop less often and more intentionally.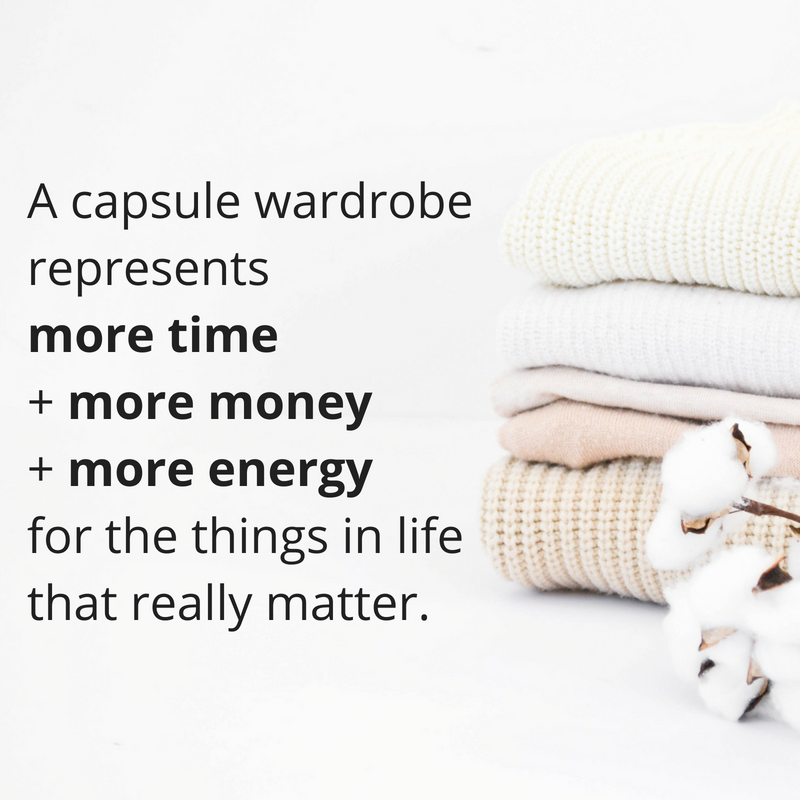 5. Change your environment
I am a firm believer that environment can play a huge role in our lives. Whether it's our friends, our co-workers, our workplace, or the neighborhood we live in, our environment can influence our behavior.
While we can't always choose our ideal environment, we do have the power to control some aspects of our surroundings. For example, it doesn't make sense for an alcoholic to eat at a bar, right? This is why you don't want to browse the mall if you're trying to quit your shopping habit.
Determine the root cause of your shopping habit. What drives you to shop? Even though a shopaholic's habits may appear irrational to an outsider, it's not. Those with an addiction to shopping believe that they are entirely rational and they are shopping for a reason – usually to fulfill a need.
It's not easy to self-analyze ourselves, and sometimes we do require professional assistance. However, understanding the psychological need that's driving the urge to shop can help you overcome your addiction.
For me, I found that my work environment and life stress was driving my buying behavior. I was constantly shopping to fulfill a need, but was never really satisfied.
Fortunately, I had the opportunity to completely change my environment: I quit my job, went back to school, and hiked in my spare time. Spending more time outdoors humbled me. I thought less and less about designer fashion and more about obtaining a healthy lifestyle. 
6. Do the no new clothing challenge
If you've been trying to slowly break your shopping addiction, but are still struggling with your triggers, then you might need to ditch shopping completely.
Going cold turkey isn't easy, but sometimes it's absolutely necessary if you want to quit your poor spending habits. In this case, I recommend doing the no new clothing challenge for 30 days. The rules are simple: don't buy any clothing, shoes, or accessories for an entire 30 days (or longer).
The no new clothing challenge is an excellent way to save money, even for non-shopaholics. It forces you to breathe new life into the items you already have, by mixing and matching outfits.
I did the no new clothing challenge for a full year. It was tough, especially in the beginning, but I truly believe it's the reason I'm no longer addicted to shopping. You can read more about my experience doing the no new clothing challenge here.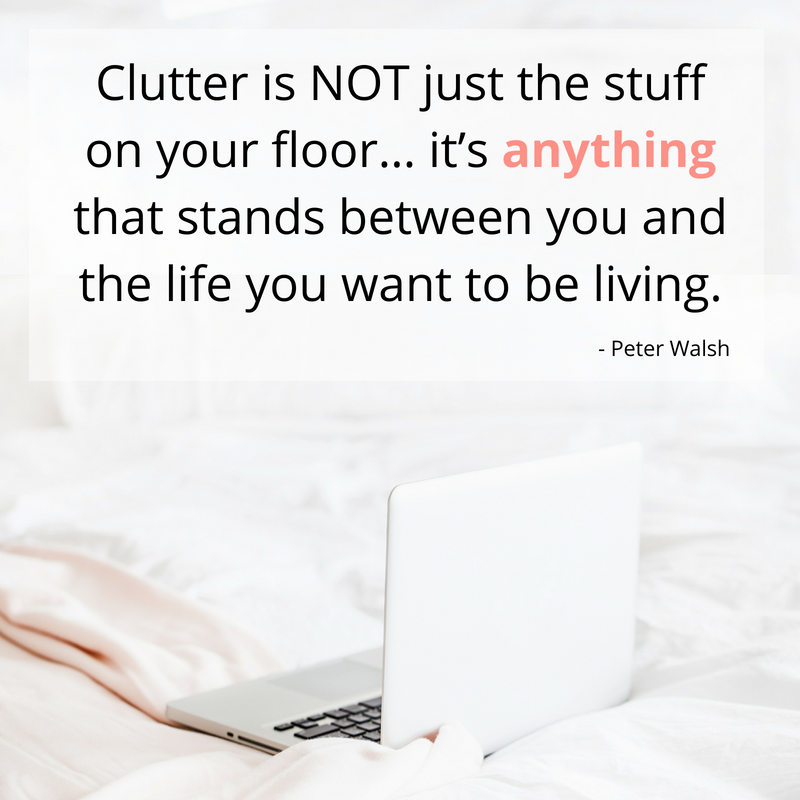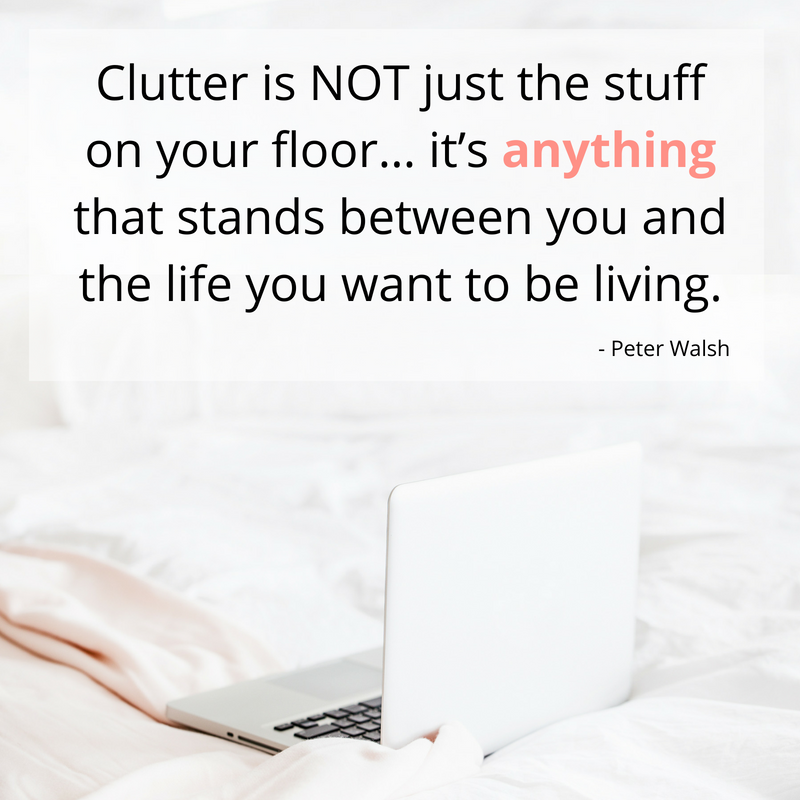 7. Learn how to manage your spending triggers
As I already mentioned, your environment can impact your behavior. That's why it's important to recognize and learn how to manage your "triggers" which drive you to shop.
I recommend keeping a journal and documenting when you feel compelled to shop. Is it due to boredom, sadness, or anger? Do you feel the urge to shop after you've watched a particular television show? Do you want to shop after hanging out with a certain friend or family member?
Recognizing which triggers cause you to shop can help you learn how to manage these triggers.
Read Next: 5 ways to stop overspending on impulse shopping
8. Determine what you value in life
You'd be surprised to learn that most of us don't know our values, or understand what's important to us. Instead, we usually focus on what our society and media values. Sounds pretty silly, right?
Doing the no new clothing challenge forced me to replace shopping with something more productive and better for my wallet. That's when I decided to start this blog. It was the perfect way for me to focus on something positive while I was doing the no new clothing challenge.
It's important to identify your values, because when our actions and values are aligned, that's when we feel most content.
Not sure what your personal values are? To get started brainstorming ideas, look back on your life and determine which times you felt really happy and proud of yourself. Choose examples from both your personal life and career.
Then, ask yourself why each experience was memorable? Make a list of values from these peak moments and define what these values mean to you. When your spending habits align with your priorities in life, you'll begin to feel more satisfied and live with intention.
---

This e-book will show you exactly how to get better mileage from your wardrobe so you can feel good about your shopping habits, your clothing, your finances, and most importantly — how to feel good about yourself!
I know what it's like to…
Feel like you're always buying new clothes but have nothing to wear.
Have 50+ tabs open on your browser in search of that next item to buy.
Get excited about a new purchase, but it ends up sitting in your closet unworn with the price tags still attached.
And I also know what it's like to…
Stop the mindless cycle of buy-buy-buy.
Build a wardrobe that reflects your lifestyle and makes you happy.
Wake up in the morning feeling excited to get dressed.
Resist the temptation to make another impulse purchase.
Live a life free from credit card debt.
It's all possible with Freedom From Shopping!