Just a few years ago, I never would have thought that I would be adopting a minimalist lifestyle. I had to transform my mindset and focus on the journey (instead of just the destination).
To me, minimalism means living with intention and it's about consuming less, but enjoying more. During the past couple of years, I've been focusing on ways to simplify my life.
I can't pinpoint a moment where I made the decision to simplify my life, it just happened naturally as I reorganized my priorities. It hasn't been an easy journey, and there are still things that I am learning every day.
Here are some ways to slow down and simplify life.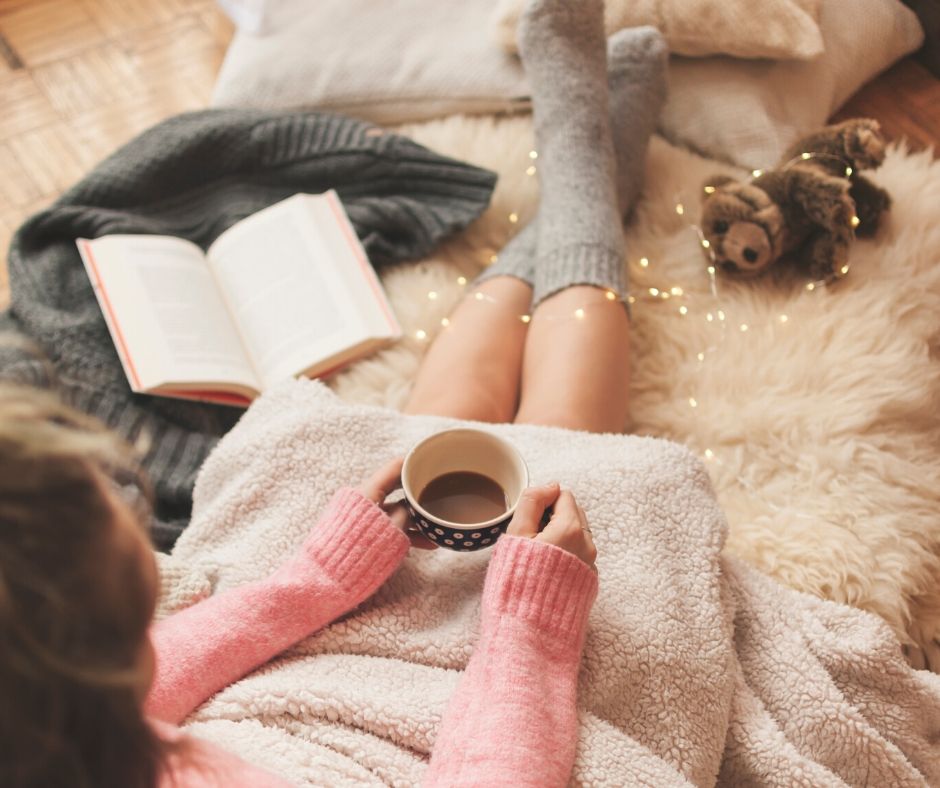 1. I stopped watching the news
There used to be a time when I would spend hours watching TV and surfing the internet. Trying to keep up with all my TV shows and watching YouTube videos was the ultimate time waster.
I didn't gain anything from these activities and it certainly wasn't improving the quality of my life.
After reading The 4-Hour Workweek, I also made the decision to stop watching the news. That's right, for the past two years, I have stopped watching the evening news and reading the newspaper.
I used to constantly watch the news. In fact, my old workplace had a TV with the news channel turned on all day. We would also get the newspaper delivered each morning, which I would also read over breakfast.
Watching the news all the time was depressing and there was rarely anything positive on the news. It made me feel anxious and fearful.
Ninety-nine percent [estimated statistic] of the news is about issues that are out of my control. It was time-consuming to fill my head with all this information and it wasn't relevant to my goals.
I thought I was being a good citizen by watching the news and staying informed. But after cutting out the news for the past two years, I haven't missed anything important.
That's because whenever there was something important to know, I would hear about it from my friends or family. I have simplified my life by cutting out the news and I encourage you to try going for one week without watching the news too.
2. Declutter
I've talked about decluttering a lot on my blog. For me, it's one of the easiest ways to start simplifying your life.
Once you've simplified, you'll want less. This means less things to clean, maintain, take up space, and I've learned to appreciate the things I do have a lot more.
Less really is more.
3. Build a minimal wardrobe
As a former shopaholic, this was one of the toughest areas of my life to change.
I went for an entire year without buying new clothing, which was pretty extreme (I know), but it taught me a lot about my previous spending habits.
Now I focus on purchasing items that I need and items that I feel good about wearing. Instead of buying trendy pieces, I opt for timeless items which can be worn for many years to come.
Simplifying my wardrobe was one of the best decisions I've made.
4. Focus my time on the things that bring me joy
It's easy to get distracted in today's busy world, but it's important to make time for the things that make you happy to be alive. The key idea here is to focus on the good, and not be afraid to let go of what's holding you back (or bringing you down).
This includes a number of different things for me:
I started this blog. Blogging has changed my life and it's allowed me to make money doing what I love.
I stopped experimenting with beauty products. Instead of trying the latest trends, I stuck with what worked for me (which saved me both time and money).
I surrounded myself with positive people. I don't have a large circle of friends, but I have a few close friends who support and encourage me. Recognize when it's time to let go of relationships that are not supportive.
I hit the unsubscribe button. I used to have so many magazine subscriptions and receive hundreds of daily emails in my inbox. Most of these subscriptions didn't add value to my life, and it was so freeing to unsubscribe from them.
5. Spend more time outdoors and exploring
I used to spend my weekends shopping at the mall, but now I enjoy spending my time outdoors.
There is something so calming about being in nature — I feel at home when I'm exploring a trail. Even if time is limited, it's nice to take a quick walk around the neighborhood after dinner.
6. Stop multitasking
Trying to juggle everything at once usually leads to getting nothing accomplished. In fact, if you think you're good at multitasking, you probably aren't.
Focusing on one task at a time has streamlined my work flow and made me more productive. It's been a great way to simplify my life.
7. Shop with intention
I used to shop out of habit, but now I only go to the mall when I actually need something.
This allows me to save time, money and prevent impulse purchases. I wrote a whole post about how to ditch the habit of impulse spending here.
I'll admit that my shopping habits are more flexible when I'm traveling. I always set a shopping budget for myself though and remember to enjoy the experience.
8. Automate my savings and banking
I have always been pretty good at saving money, but I didn't start learning about my banking options until I got my first full-time job.
Once I started automating my bill payments and banking online, it has saved me so much time and I never have to worry about missing a payment.
I also have a portion of my income deposited automatically into my savings account each month. It allows me to save money without much effort at all. I wrote a whole post sharing my tips on how I saved up $35,000 in less than two years (on an entry-level salary) here.
9. Make homemade meals with real ingredients
You may be wondering how making homemade meals has simplified my life. I understand that it takes more time to cook meals, but it's much healthier to eat at home. You can control both the ingredients and portions.
I don't mind paying the convince cost to dine at a restaurant sometimes, but I don't like paying when service is poor or the food is low-quality.
Instead, I find it relaxing to open up my favorite cookbook and make a delicious meal at home. It brings my family together and I like knowing what goes into my food.
10. Practice gratitude and self-acceptance
Practicing gratitude and self-acceptance is one of the biggest ways you can simplify life. I used to be shy and self-conscious as I was growing up, but going to University and working at my first corporate job really pulled me out of my shell.
I can't say that I have my entire future mapped out, but I've learned to be honest and transparent with myself. That's the key to living with intention.