Wouldn't it be nice to do more of what you love and actually earn an income from it? Well, my friend, I'm here to show you that you can!
Back in 2014 when I first started this website, it all began as just a hobby. I love writing and helping others, and just a few years later, I never would have imagined that I could earn a full-time living from my hobby.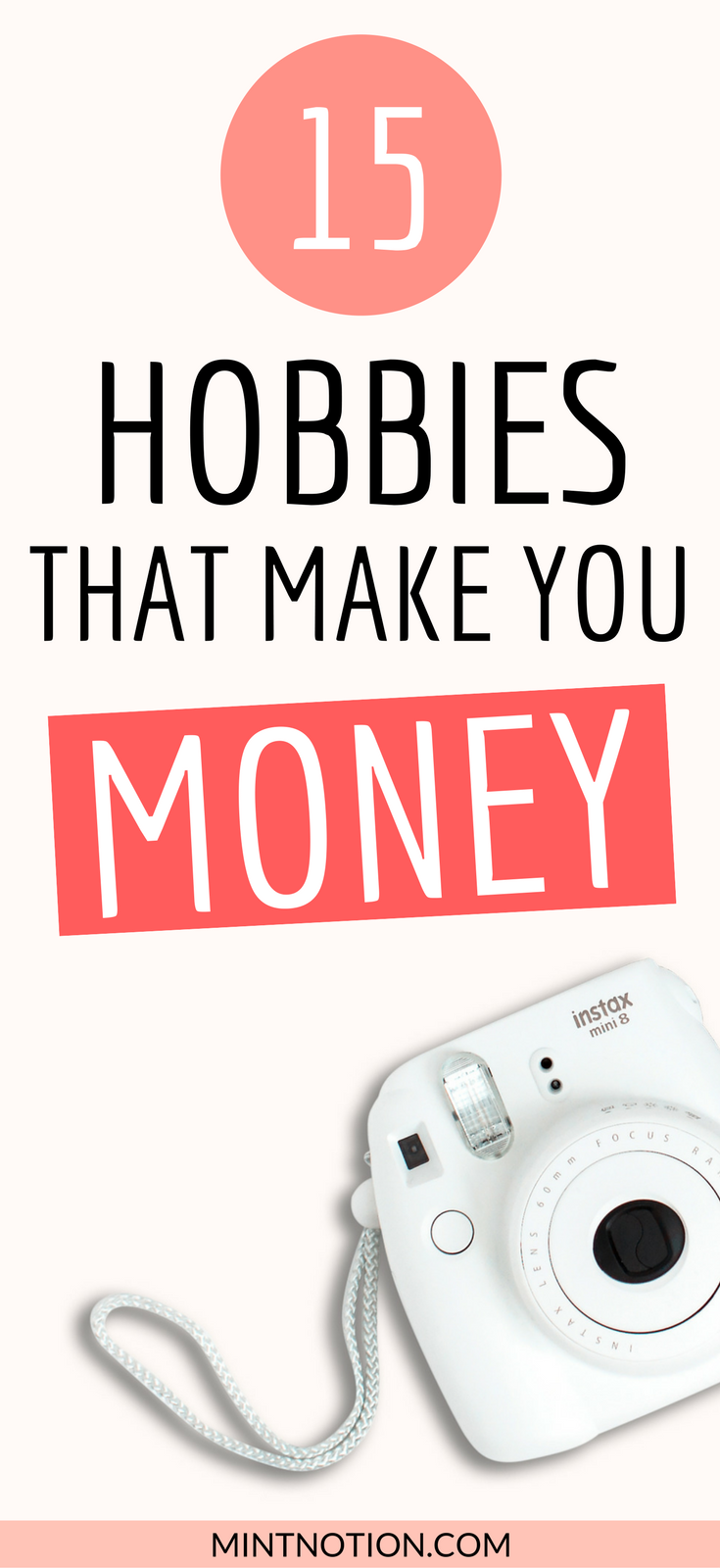 People tend to think of perception as a passive process. This is what we hear, touch, smell, taste, feel, and so on. Our perception all begins with the stimulation of sensory neurons. However, perception is more than just a passive reception of information, it's an active process. Our perceptions define our view of the world.
So why am I talking about perception? Well, imagine you were presented with a tabletop containing a box full of tacks, a candle, and a matchbook. Your challenge is to find a way to use the given materials to mount the candle on the wall while illuminating the room.
What would you do?
For many people, they tend to think of typical ways to use the objects, such as pinning the candle to the wall. But, that won't work.
There's actually a term for this, called functional fixedness, which is used to describe the tendency for people to use an object only in the way that it's traditional used.
So what's the solution to the candle problem?
Instead of seeing the box full of tacks as just a container, you can change your perception and view the box as a platform for the candle. This means removing the tacks from the box, using a tack to fasten the box to the wall, then dripping candle wax onto the box so you can mount the candle.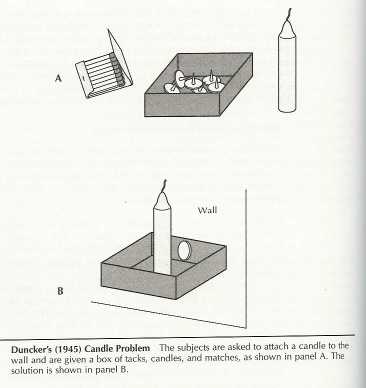 I'm sharing the example of Dunker's Candle Problem because I truly believe that if you change the way you think about things, you can change your life. In this case it solved a puzzle by trying an unusual approach.
When it comes to our finances, you have the power to change your perception of how to make a living, and it can open a new door of possibilities. For example, your hobbies have the potential to help you earn extra money.
One of my family friends recently turned her hobby into a full-time job. She loves decorating her home and doing DIY projects. By sharing her passion with others, she has been able to start her own Home Staging business.
Today I'm sharing 15 common hobbies that can make you money!
Related Posts:
1. Get paid to take surveys
Companies are willing to pay you to get your opinion. Depending on how many surveys websites you sign up for, you can earn around $100 – $600+ per month by filling out surveys in your spare time.
PRO TIP: Earn the most money when you sign up for several survey websites. Then you'll get to choose the surveys which pay the most money. Save time and earn more cash!

Survey Junkie – This is my favorite legit survey company and it's a great way to make money. It's one of the largest survey companies in the world. It's similar to Swagbucks, where you'll earn points for each survey you complete. Then you can exchange your points for cash paid directly to a PayPal account, or you can redeem your points for a gift card. It's super easy.
Sign up to start making money with Survey Junkie today
---
American Consumer Opinion – This website has over 6 million members worldwide. They'll pay you for each survey you complete. It's an easy way to make extra money.
Sign up for a free account with American Consumer Opinion
---
Swagbucks – This is one of the most popular survey websites. I've been using Swagbucks for years to earn free gift cards. For each survey you complete, you'll earn "swagbucks" which can be redeemed for free gift cards, or you can get cash paid to a PayPal account. Plus, you'll get a free $5 welcome bonus just for signing up today.
Sign up for Swagbucks and claim your free $5 here
---
Harris Poll Online – This is one of the oldest legit survey companies around. It's also open to many countries, which is great for international readers. For each survey you take, you'll earn HIpoints. These points can be redeemed for gift cards to retailers and restaurants such as Amazon, iTunes, and Starbucks. Plus, you can receive an entry to their quarterly $10,000 sweepstakes.
Sign up to start making money with Harris Poll today
2. Make money freelance writing
Content is king and websites are always looking for new content to share with their readers. This is a good option if you're not ready yet to launch your own blog, but want to dip your toes into writing. As of May 2011, freelance writers earned a mean of $97,300 per year (or $46.78 per hour), according to the U.S. Bureau of Labor Statistics.
To help you stand out from the crowd and jumpstart your success, I recommend checking out 30 days or less to freelance writing success.
3. Fitness
HealthyWage pays you to win weight loss challenges. You can make a personal weight loss bet, get your friends together for a team weight loss challenge, or compete in a corporate wellness program. You can even win up to $10,000 when you join a team challenge, which makes getting healthy fun.
If you stick to your goal and lose the weight you say you're going to, HealthyWage will pay you. It's that simple!
Many people who have used HealthyWage say betting money they don't want to lose keeps them motivated to get fit. If you've struggled to lose weight in the past, HealthyWage may offer the encouragement you need to reach your weight loss goal.
With up to $10,000 in prize money, you can use this cash to pay off debt faster or put toward a down payment on a new home. It's up to you!
How to get started with HealtyWage
Use the HealthyWage Prize Calculator to enter how much weight you want to lose, how long you'll take, and how much you'd like to bet. Then the calculator will determine your winnings amount, up to $10,000. Who wouldn't want to win up to $10,000?
Sign up and make your bet. You can increase your prize amount by adjusting your goal weight, how much you contribute, or how long you'll take.
Lose the weight. Achieve your weight loss goal and get paid! You can stay on track throughout the contest with weekly weigh-ins. You can also get support from other contestants.
Win money! If you reach your weight loss goal, you'll win your prize. It's that simple! If you don't hit your goal, your money goes to support HealthyWage, including prizes for other contestants who achieve their goals.
Ready to get started? Start at the HealthyWage Prize Calculator and find how how much you can win!
 4. Driving
If you enjoy driving and want to make extra money in your spare time, consider signing up for Uber. As an Uber driver, you have the freedom and flexibility to drive whenever you want.
When I was taking driving lessons, my instructor drove for Uber in the evenings. He loved driving for Uber and said the money was a great way to support his family. Check out this post to help you get started with Uber.
---
Because driving people around town is an easy way to make money, many people also sign up to drive with Lyft.
To be eligible, you'll need to be at least 21 years old and pass a background check.
Right now, you can make $1,000 in 30 days guaranteed when you get started with Lyft.
Here's what you need to qualify:
Once you're approved, just give 125 rides within your first 30 days of being a Lyft driver. Pretty easy, right?
5. Make money blogging
Blogging is my favorite way to make money online because:
The start-up costs are low
You can blog in your spare time
No tech knowledge required
Blogging can be a simple side hustle, or it can turn into a full-time job (like it did for me). It's up to you!
If you're interested in starting your own blog, check out my free step-by-step guide. It'll show you how to easily get started. It takes just a few minutes to get your blog up and running. Anyone can do it!
I didn't know anything about blogs when I first started this website. I learned everything from scratch. Now I love connecting with people all over the world. It's pretty amazing how special blogging can be. Need some inspiration? Check out the best ways to make money as a new blogger here.
Blue Host is offering a great deal right now for getting your blog up and running. They make it quick and easy to get started. It's the web hosting company I used to start this blog, which is why I like recommending them. No tech knowledge required!
Save over 60% off the price of your blog with this special offer (expiring soon)!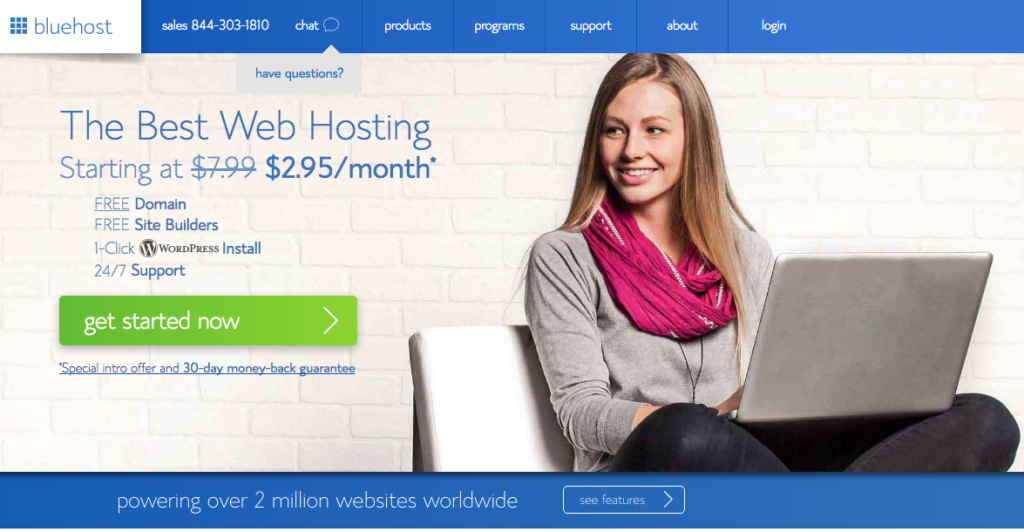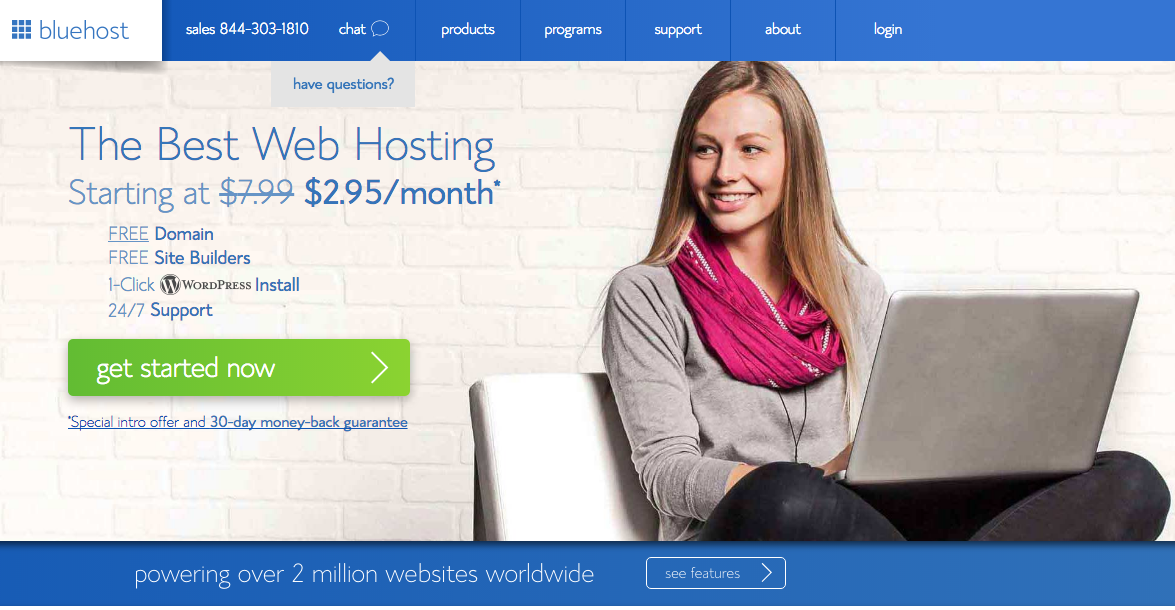 6. Photography
If you have a passion for taking photos, becoming a photographer can be a great way to make extra money. Whether you decide to work with clients or sell your photos online, there is always a demand for beautiful photos. Flat lays, lifestyle photos, and landscapes are popular on stock photo websites.
If you'd like to improve your photography skills, I recommend checking out Pinch of Yum's Photography ebook. Even though her book is about food photography, her tips can be applied to any type of photography. This is a great resource for learning how to take amazing photos.
 7. Earn cash back shopping

Ebates is free to join and it's my favorite way to earn cash back when shopping online. Ebates will even apply coupons automatically at checkout, so you'll always know you're getting the best deal.
Plus, you'll get a free $10 welcome bonus just for signing up.
I use Ebates all the time when shopping online and have been able to earn over a thousand dollars through them. Pretty awesome right?
How to claim your free $10:
Start here to sign up for Ebates. (It's free to join)
Find your store on Ebates next time you need to buy something. It's connected to over 2,000 stores, including Amazon, Target, and Walmart. You'll need to spend at least $25 on your first purchase within 90 days.
Your Ebates account will be credited with reward points. Get this cash sent to a PayPal account or choose to receive a Big Fat Check from Ebates. It's up to you!
For Canadian shoppers, you can click here to sign up for Ebates (free $5 welcome bonus).
 8. Social Media
If you enjoy being on social media, there's a lot of opportunity for you to make money from affiliate marketing.
This is how I earn thousands of dollars a month from blogging without selling anything. It's easy to get started making extra money with affiliate marketing. But, it's not a get rich-quick thing. It will take time to generate enough traffic before you start making a decent income.
If you're interested in learning more about making money from affiliate marketing, I recommend checking out this course. This course has helped me grow my blog from $0 to $10K per month.
9. Get paid to hang out with dogs
If you love hanging out with dogs, pet sitting through Rover might be your perfect side hustle. This online network connects dog walkers and sitters to dog owners in your area. The best part is, you get to set your own rates, so you can make sure you're charging a fair price. You can click here to learn more and sign up today.
 10. Surf the internet and earn rewards
Swagbucks can be a great way to passively earn Amazon gift cards without much effort. All you have to do is earn "SB" (Swagbucks) for things you already do online, such as surfing the internet. Then you can redeem your "SB" for rewards.
Simply use their search tool for your online searches, just like you would do on Google. Plus, when you sign up today, they'll give you a free $5 bonus. Pretty cool, right?
11. Traveling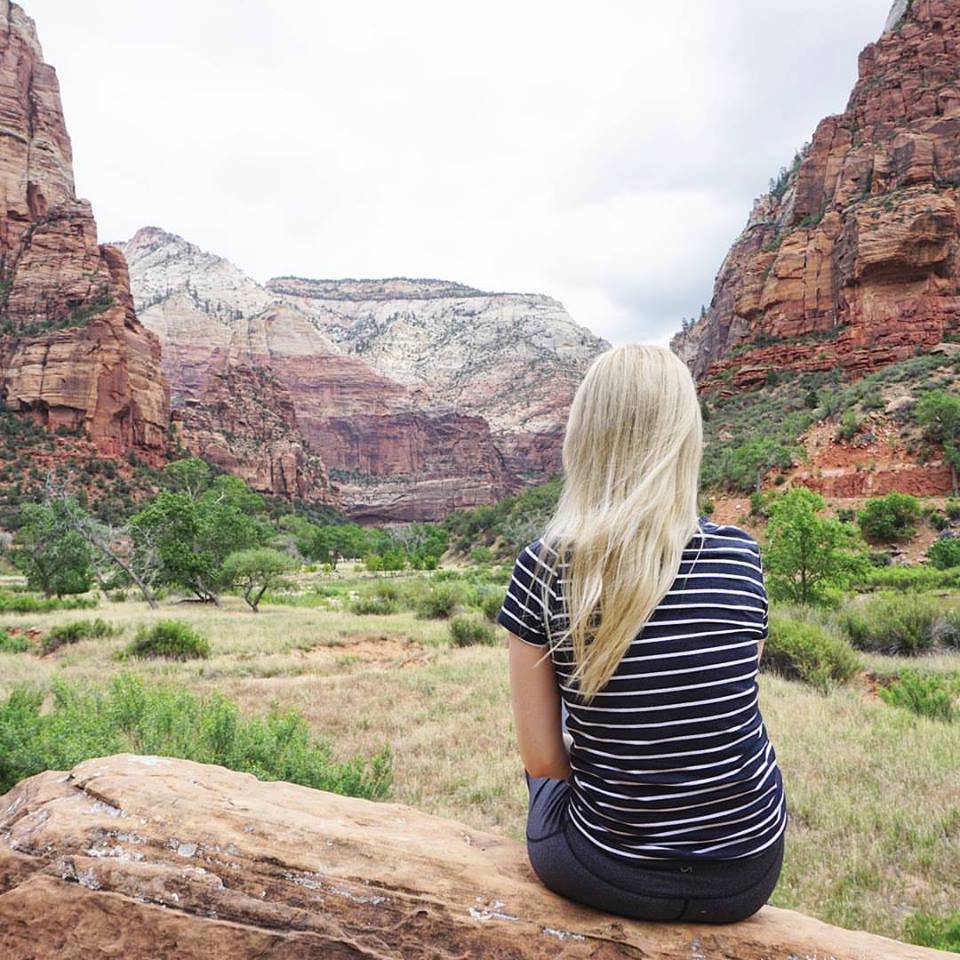 Yes, you can get paid to travel. This is not a joke!
You can start a blog or website and share your travel stories and tips. Make money from display ads on your website or work with hotels or tourism boards on sponsored posts. They will actually pay for you to travel and share your experience on your blog or social media channels. Pretty cool right!
Other ways to make money while traveling include becoming a tour guide, teaching English abroad, becoming a flight attendant, working for a cruise line, working as an au pair, and more.
Read next: 10 best ways to make money traveling
12. Organizing 
If you've got a knack for organizing, you can earn extra cash as a Professional Organizer. As a Professional Organizer, you can make money by helping clients sort through their clothes and accessories and create a clutter-free space in their home or office.
You can also start a blog or website to share your organizing tips with others and advertise your services. I know some people who have created digital products to sell, such as eBooks, eCourses, templates, and more.
Another way to make money from decluttering and organizing is to sell your items or take advantage of trade-in programs. A service such as Gazelle with give you cash or an Amazon gift card for your mobile device. This can help offset the cost of a new phone or put more money back in your pocket.
Not only can you sell your mobile phone, but Gazelle will also pay you for your iPad, MacBook, or iPod. Simply find your item on Gazelle.com, get an offer, ship it for free, and get paid quickly. Easy peasy.
13. Graphic Design
If you enjoy making graphic designs, consider selling them for profit on Cafepress. Cafepress is an online marketplace that allows you to customize and design over 250 products and sell them through free user created shops. This can be a great way to make extra money on the side.
The easiest way to start making money on Cafepress is to create and upload your design on their marketplace. There's no shop involved and no shop management necessary. Cafepress will sell and market your products, and you earn the money!
14. Fashion
Do you love fashion and accessories? Stella & Dot is looking for aspiring fashionistas just like you to join their team as an independent stylist — no experience required!
As an independent stylist, you can make money by selling Stella & Dot jewelry and accessories through in-home Trunk Shows or online. You have the flexibility to set your own schedule so you can create a thriving business you love. Trunk Shows can bring in a few hundred dollars in sales and some bring in thousands of dollars!
To sign up, you'll need to invest in a starter kit, which costs $199. This will give you all the tools and training you need to become profitable. Plus, you'll also get $350 worth of free Stella & Dot jewelry and accessories — you get to choose! You can learn more about becoming a stylist here.
Limited Time Offer: Become a Stylist for only $99 and get $500 in product! Offer ends March 31st, 2019. Get started today!
 15. Start a YouTube Channel
Do you like creating videos? While blogging is my favorite profitable hobby, I understand that not everyone enjoys writing. If you prefer to make videos, YouTube might be a great option for you.
Whether you're passionate about makeup, music, healthy eating, fitness, or videos games, YouTube can be a great platform to share your hobby with others. You can make money from display ads, affiliate marketing, sponsored videos, or selling your own products